I was excited to see Wildebeest on our GCC (Gastown Cocktail Crawl) list. I have heard mostly good things about this place, food wise anyway. Our girl Food Wench was excited because she had some social media connection with one of the chefs, well you know, a foodie crush on a young good looking chef. As we were seated and found out the young chef was not in, although no drama that I was hoping for, I was still eager to check out to the place that claims to be 'gastronomically daring' with their creations.
Boasting similar decors and vibes with our last destination, Tuc Craft Kitchen, this place has a long and narrow dining room, and a darker ambiance, which some might find romantic.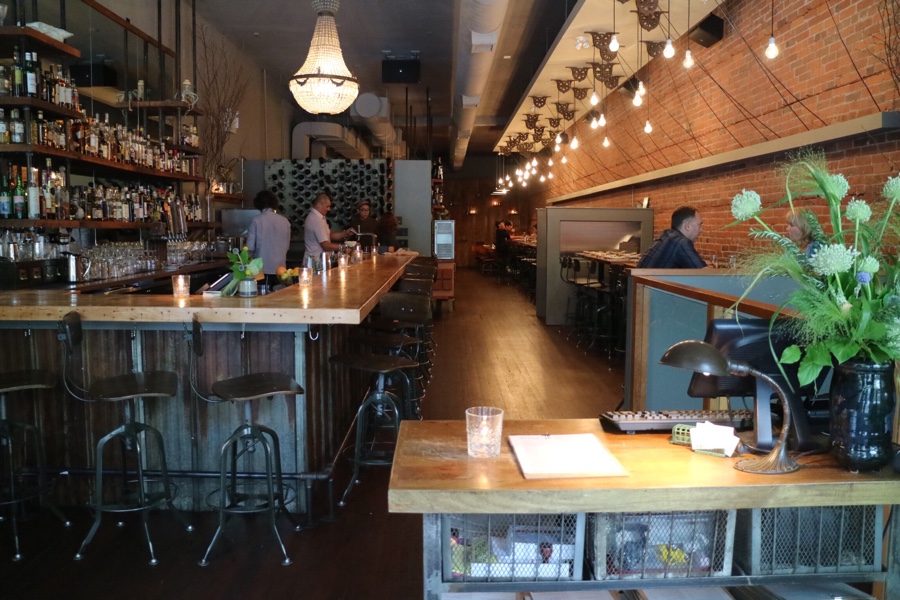 Let's go over our Cocktail Crawl format – there are 3 of us, and we are ordering one cocktail each and one dish to share.
Most cocktail lovers will be impressed with their extensive menu of mixologist creations, which is categorized in 4 sections:
"light, clean, and refreshing",
"complex unusual, and bright",
"thoughtful, subtle, and herbaceous", and
"bolder, darker, and richer"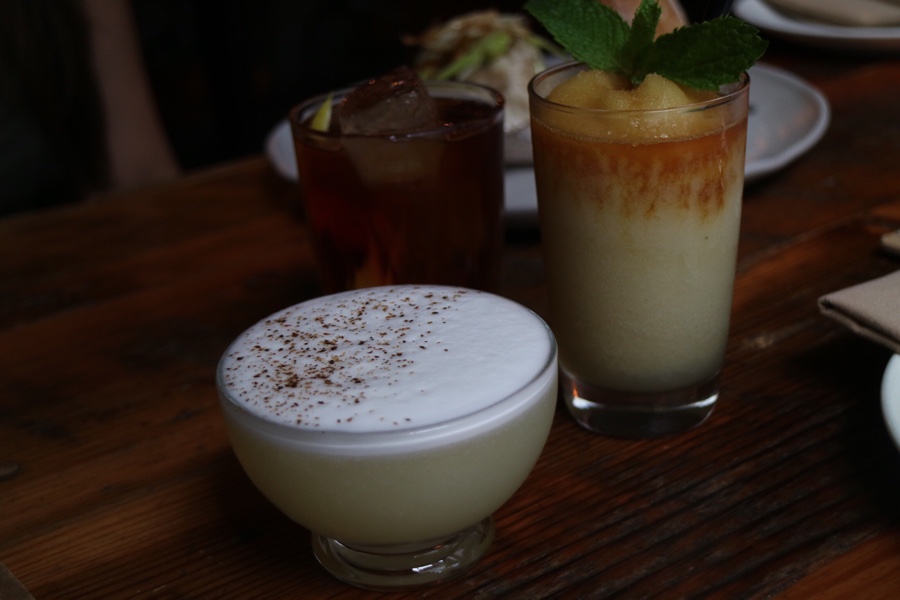 At this point, I am starting to have some idea about how my buddies like for their cocktail drinks.
With her bright and lively personality, Maggi chose the Fresh Prince ($12) from the "light, clean, and refreshing" category, a frozen blended cocktail with spearmint, Cuban rum, apple and Fernet Branca,  with a beautiful dark gold liquid crawling into the slushy, which kind of reminds of me the popular Bellini that young women love up here, or if down south in the states, a Daiquiri but more visually pleasing.  As I do find the drink refreshing, I'm not exactly a huge slushy fan – I like my Margarita on rocks rather blended if that explains it better. 🙂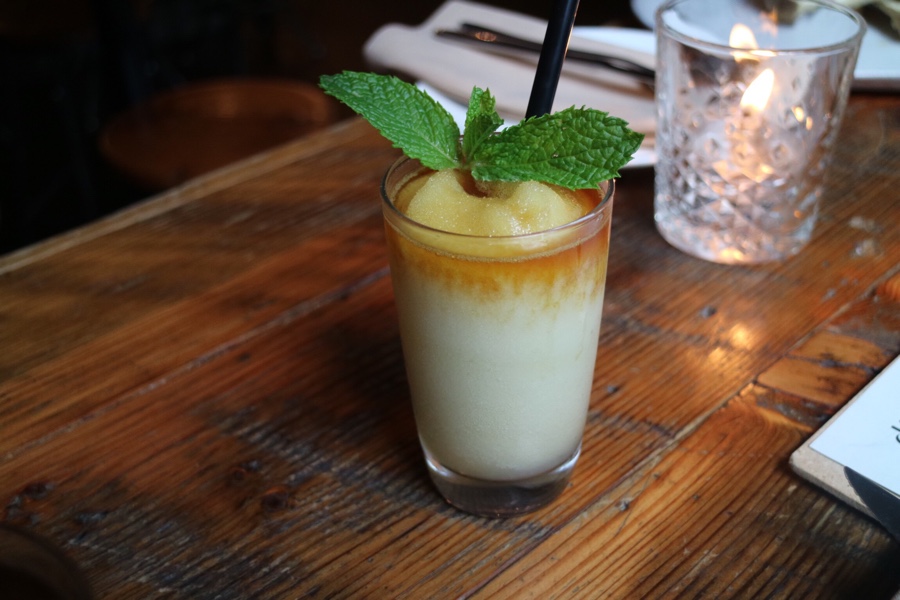 Food Wench like her drinks hard and boozy, like punch-in-your-face hard! So her Bombs Away ($12) from the "bolder, darker, and richer" section definitely suits her needs. Loaded with rye, Italian vermouth, cynar, and herbal liquer, bold and powerful, she was mostly happy about it except the sweetness in the sweet vermouth. But I find the sweetness provides a good balance to the drink for my own taste.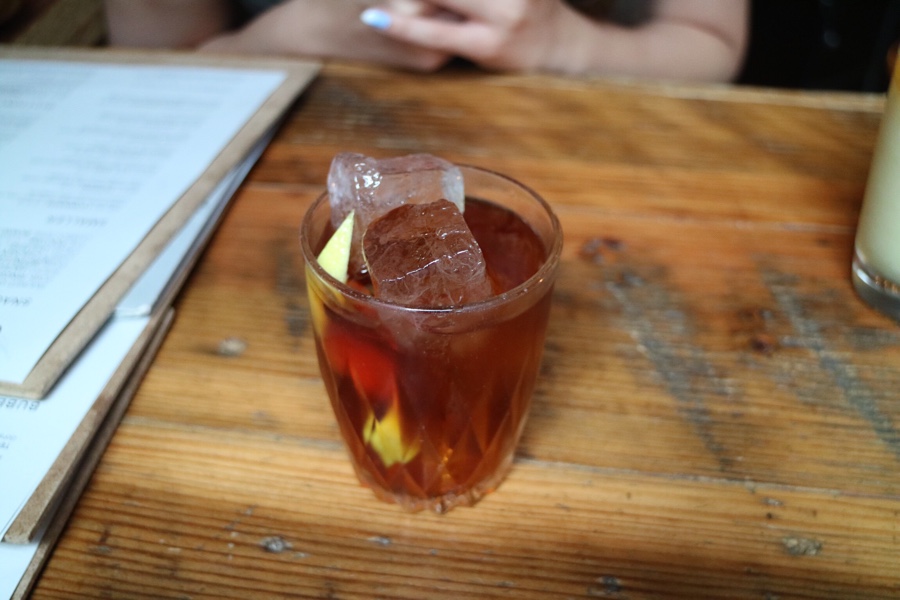 As for myself, the indecisive Libra who always tries to find the most where to buy levitra over the counter balanced solution in everything, I was contemplating between the "complex unusual, and bright" and "the thoughtful, subtle, and herbaceous", and finally settled on the Horseradish Sour ($12) in the latter group. Featuring London Dry Gin, lemon, horseradish, honey, egg white and black pepper. And boy could I make a better choice?  As I constantly repeat on my blog, I'm a gin lover. I love the botanic quality of the liquor, which is often complemented with citrus, some herbal or savoury elements, and a dash of sweetness for balance. This cocktail definitely hits all right the spots.  I can taste horseradish's pronounced presence but it is softened by lemon, foamy egg white and a hint of honey, and finished by a brilliant touch of black pepper. But in spite all of the other ingredients, I can still taste the gin.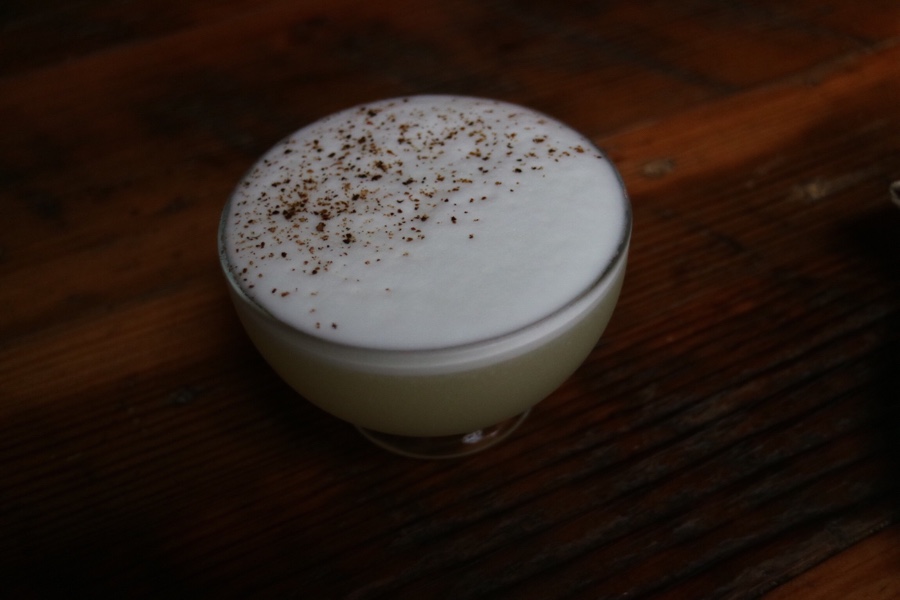 And for the shared dish, Maggi showed us what the real reason for her to pick this place. Constantly seeking the most whimsical dining experience, Maggi heard about the Bone Marrow Luge ($19 for the Bone Marrow, and $3 per Luge shot) offered here. But what the heck is a luge?  As they explained to me, I got really  excited.  But first we have to eat the bone marrow, which is consumed like at most restaurants with some bread on the side. I like the yellow chive served that comes on top of the bones, it brightens up the flavours and also adds a crunch to the buttery marrow on the hearty toasted bread.  So for the better part of the experience the dish, we ordered 3 sherry shots, and we were gonna use the emptied bone as the luge so that the sherry would go down the luge to our mouth – what a way to do a shot!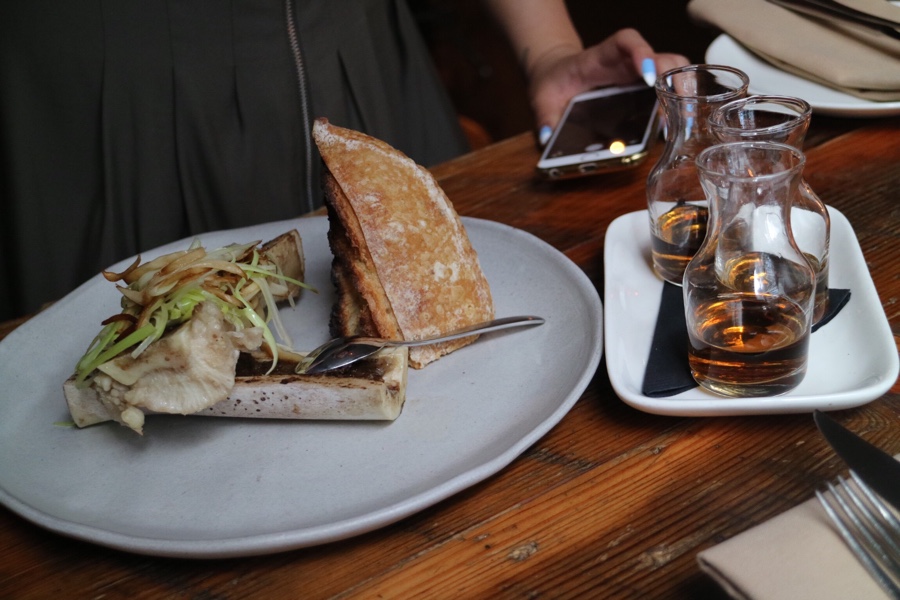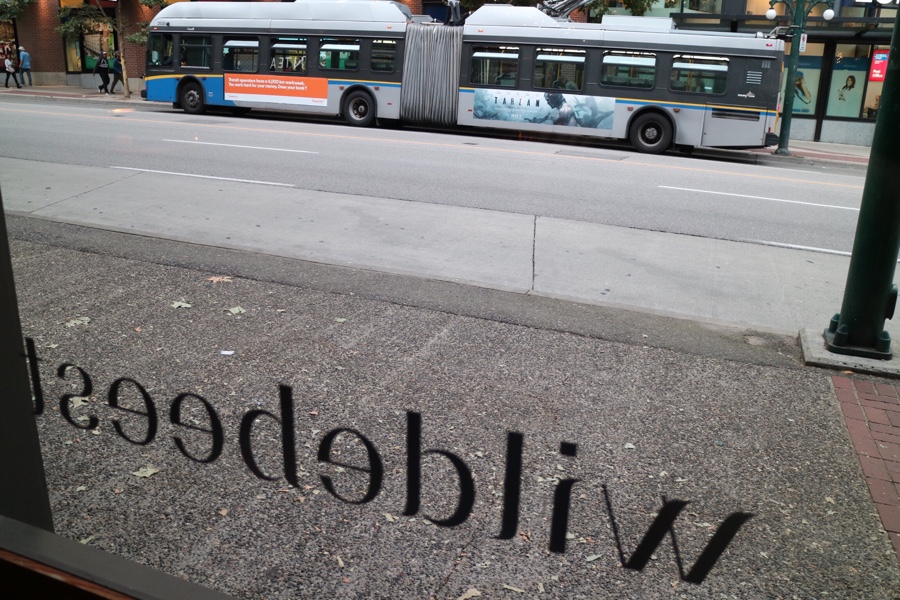 The cocktail crawls stop at Wildebeest is a memorable one, as I was impressed with the extensive cocktail menu that would accommodate many different tastes. My Horseradish Sour is exactly the balanced gin cocktail that I would come back for.  And the whimsical Bone Marrow Luge showed me a glimpse of their 'gastronomically daring' culinary ideas.  I definitely would like to come back for a full dinner experience.
Website and menu:
More reviews:
Location: