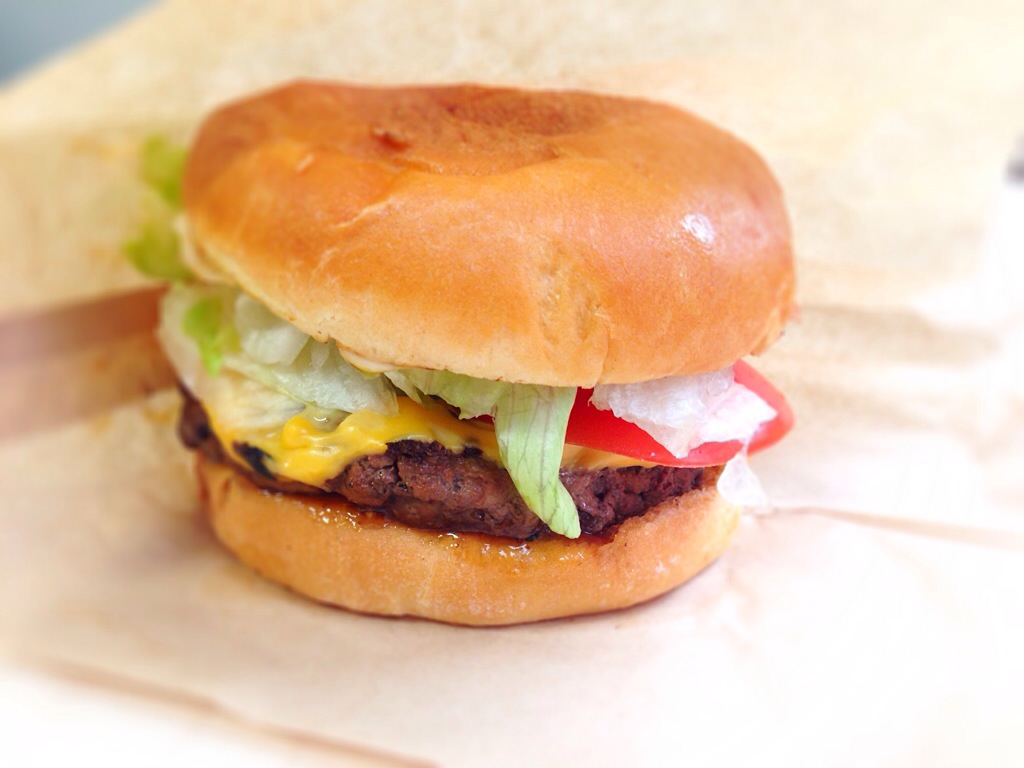 You can find only one item at the food truck: the $2.85 hamburger. But there is an option: with $0.65 more, you get to add a piece of cheese to the burger. But no fries, and no salads. The burger is pretty basic: freshly toasted buns, beef burger patty, iceberg lettuce, tomato, mayo, and teriyaki sauce for a hint of Japanese flavours.
But sometimes don't we all just want a simple and delicious burger with no fancy add-ons? I rather eat a burger with the perfect buns and patty instead of one with foie gras and black truffle. And Kobe beef burger? I think it defeats the purpose and it is a waste of Kobe beef!
I think this burger is brilliant!
Location: Pender & Granville.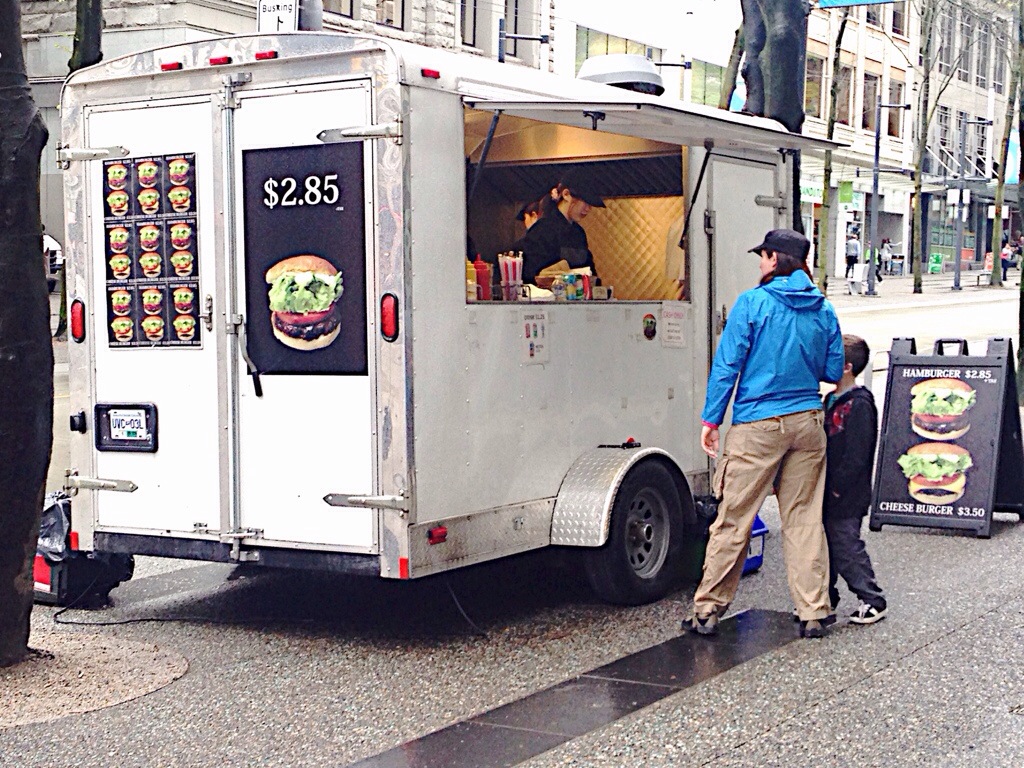 Map and other reviews: