Say hallelujah to my new year resolution! Yes I did it! Finally! Let's start blogging about FOOD!
I do intend to make this one short and sweet though. I WILL save all the holidays cooking chanting for the next few posts. 🙂  I just want to talk about this dish I made tonight. Very simple but gorgeous and delicious! With me being a Cantonese,  cooking seafood is absolutely essential to me. Here it is
Steamed Tiger Prawns with Garlic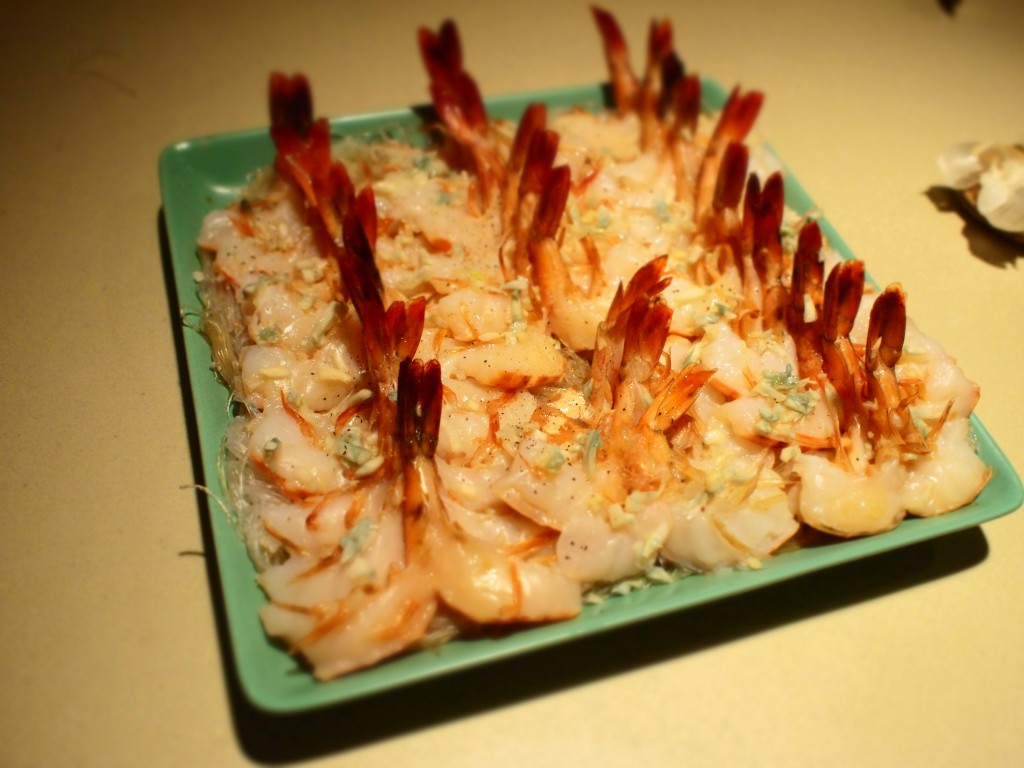 All right, maybe the prep work is not close to nothing. You do need to slice up one pound of prawns into halves (leaving the tails still attached) and dice 4 or 5 cloves of garlic. But look how pretty they look! I did it in the traditional cantonese way too, with Chinese vermicelli??? or ??) on the bottom. The little noodles need to soaked in hot water for 3 mins prior. Lay prawns on the noodles. Carefully place the diced garlic evenly on the prawns. Whip up a simple sauce with soy and chinese cooking wine (or white wine) and evenly pour on the prawns. Steam the whole plate in a wok or a big enough steamer for 15 – 20 mins. Voila!
I hope you enjoy my first food blog!