I came to Storm Crow Tavern with my friend JT for the Best Margarita Challenge during their Sunday brunch service.
Just like their sister restaurant, Storm Crow Alehouse on West Broadway, they are known as Vancouver's "Nerd Bar" with the Sci-Fi / Fantasy theme throughout the whole place. The dining areas seemed a lot cozier however, and we could also feel the casual vibes of Commercial Drive.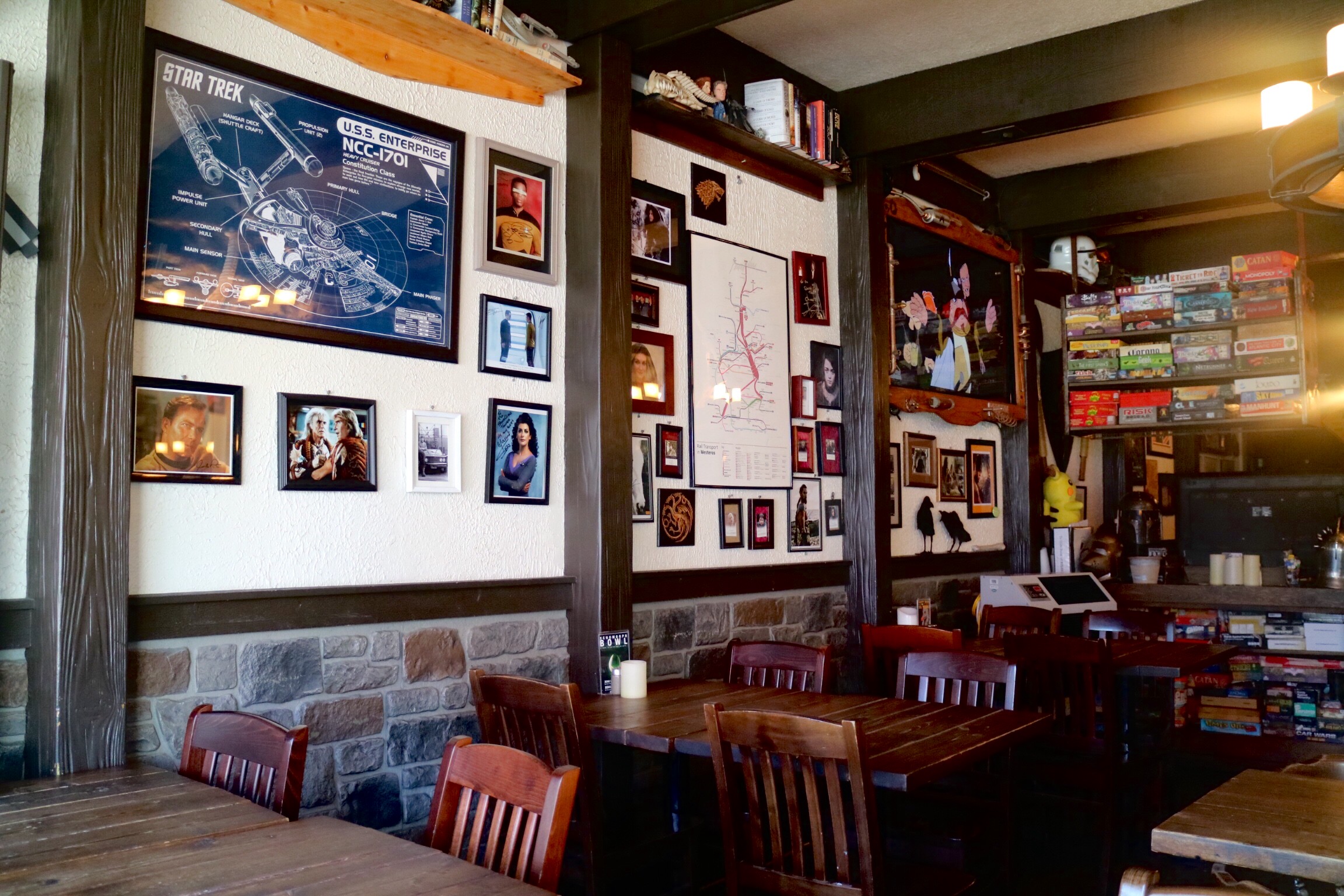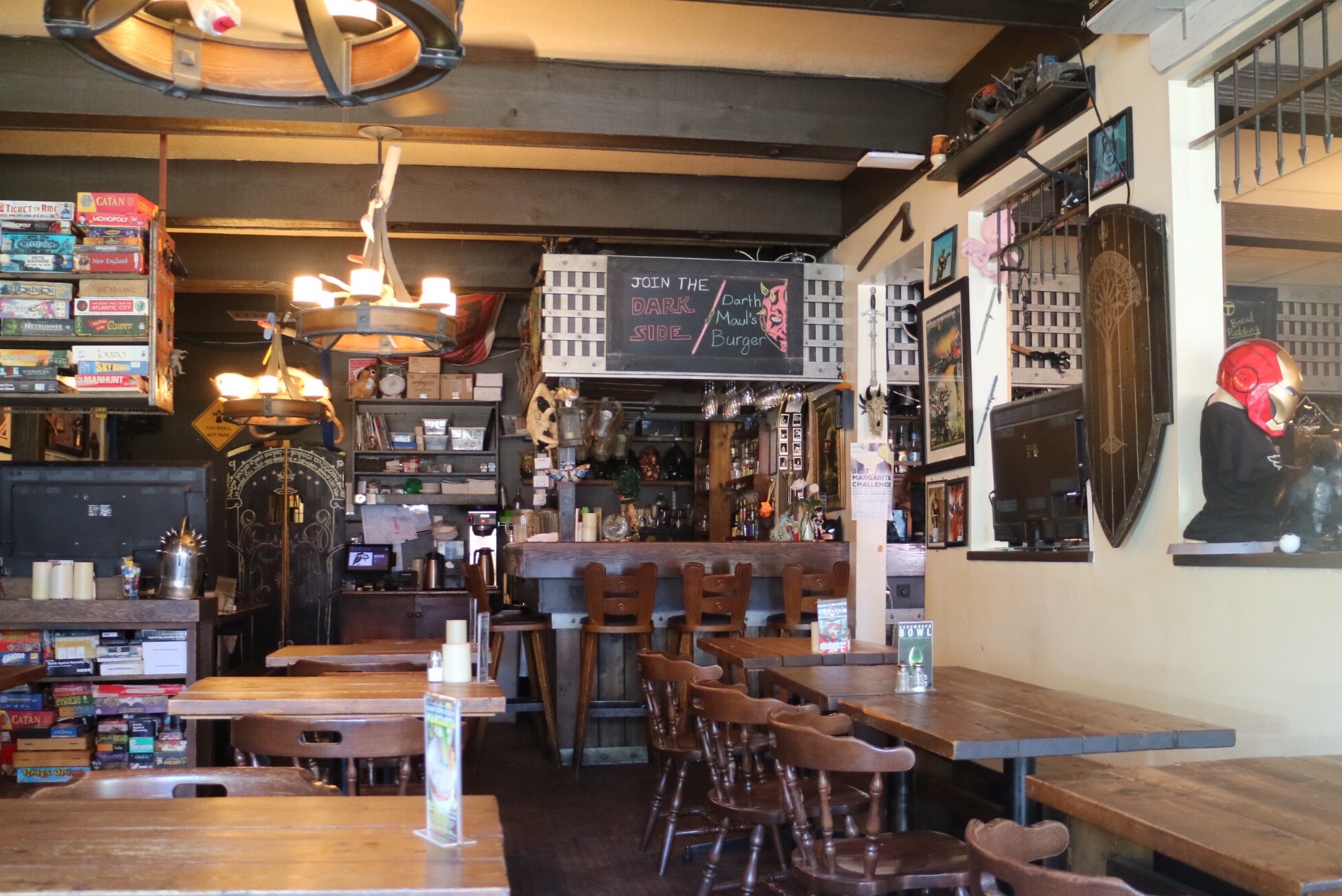 Very good coffee here, a perfect fix for me after staying up late the night before.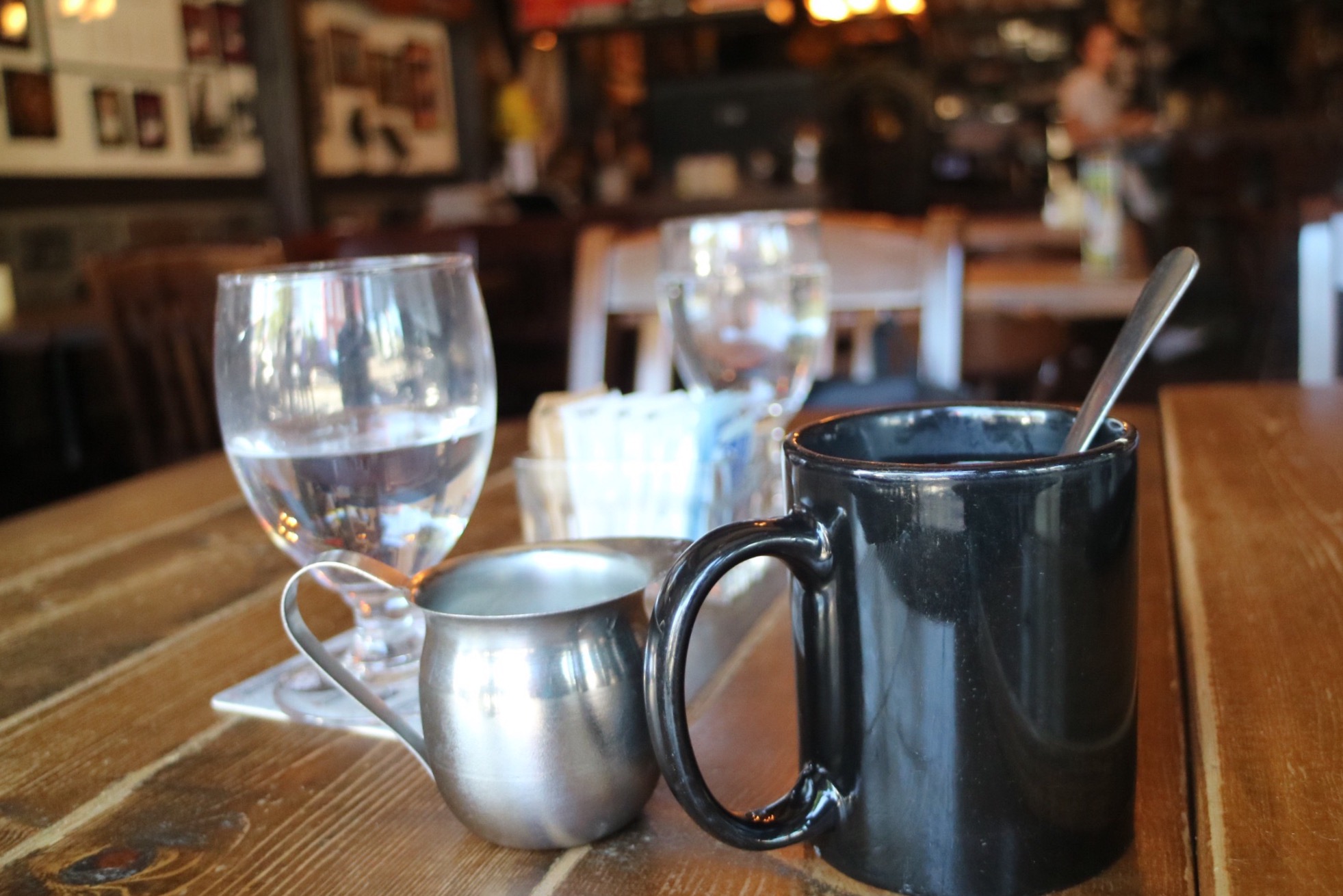 Time for the margarita!
The Scarif Tropical Blast Margarita ($10) is made with plantain infused Tequila Blanco, Sieta Misterios Doba-Yej Mezcal, coconut milk, grilled pineapple, lime and brown sugar. It boasts a subtle but distinctive smokiness and great flavour from caramelized pineapple. For a minute I thought I was drinking a Pina Colada because of the rich creaminess from the coconut milk. Ignoring the technicalities, I found the cocktail very tasty and a perfect cure for the Sunday hangover. As it's a cocktail creation for the Margarita Challenge, it might not be on their regular menu, but I'm sure they can make it for you if you ask for it.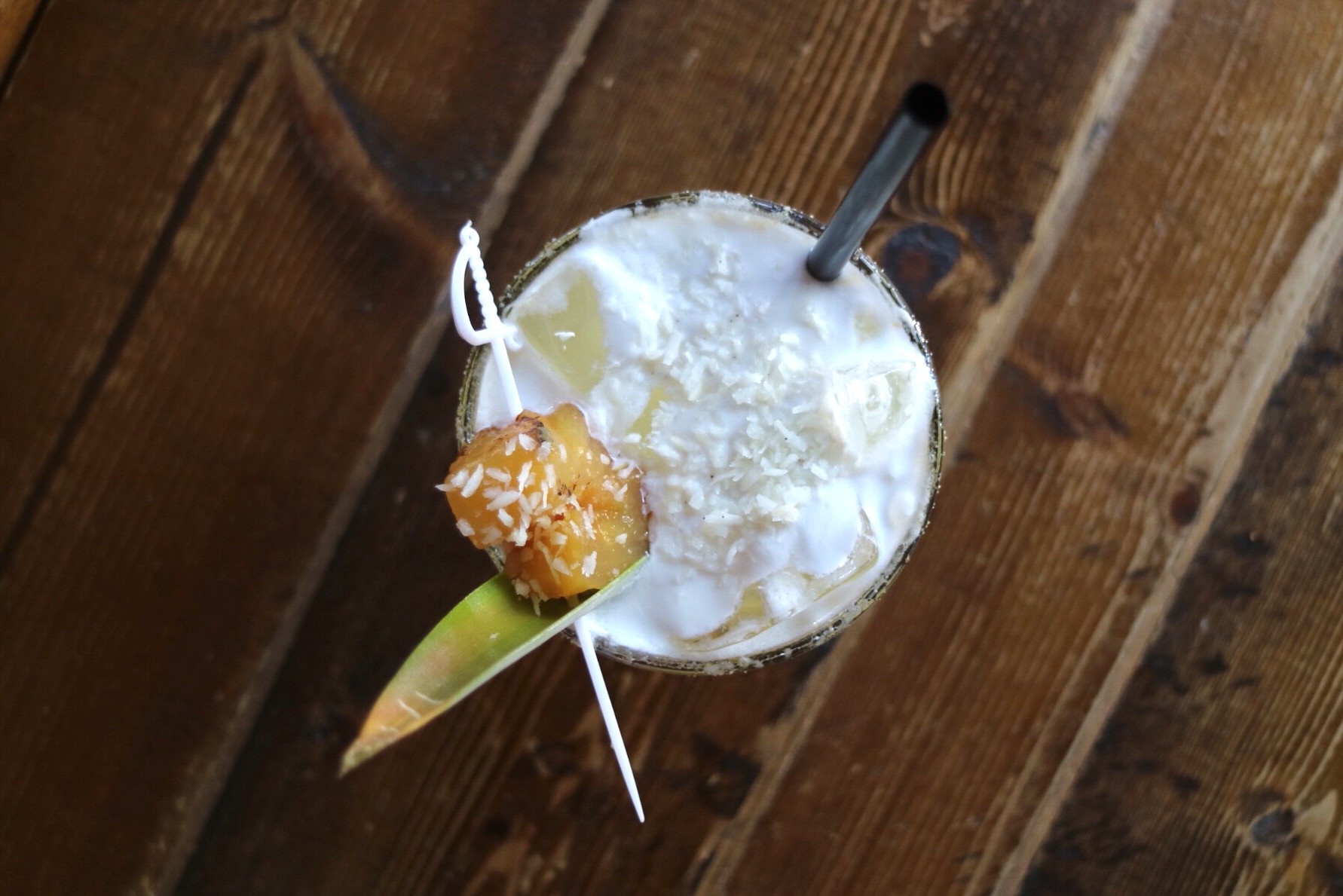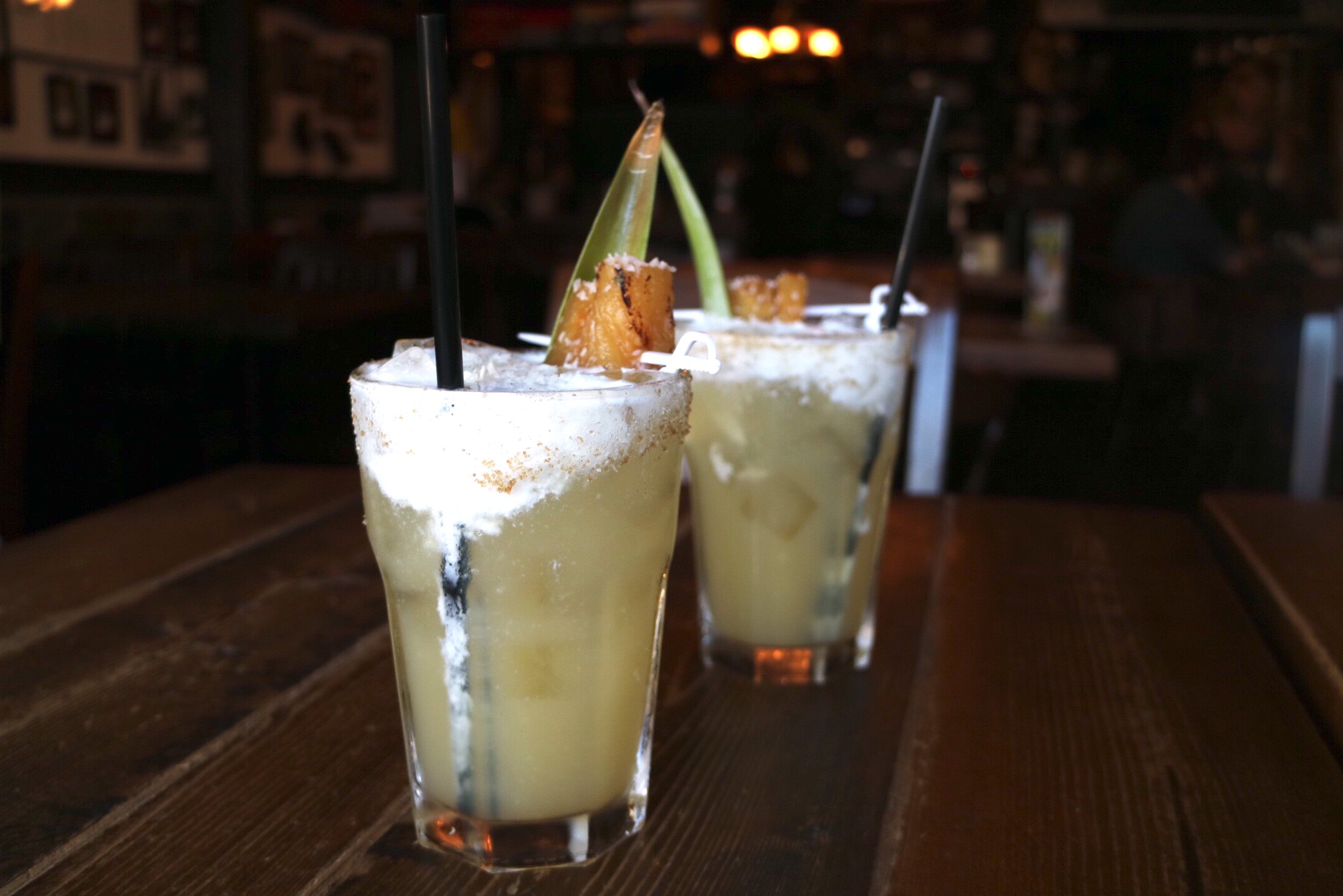 For food, I ordered the Replicant Breakfast Burger ($15), with house fries and fruit bowl on the side. The breakfast burger was incredible, featuring a spicy pork sausage patty topped with a perfectly fried egg, avocado, crispy bacon, melted cheese, garlic aioli, fresh lettuce, and tomato. This is way better than what I had at Storm Crow Alehouse. Everything was fresh and exciting on the burger. It felt fantastic taking huge bites outta the burger, with the runny and creamy egg yolk dripping all over, messy but fantastic.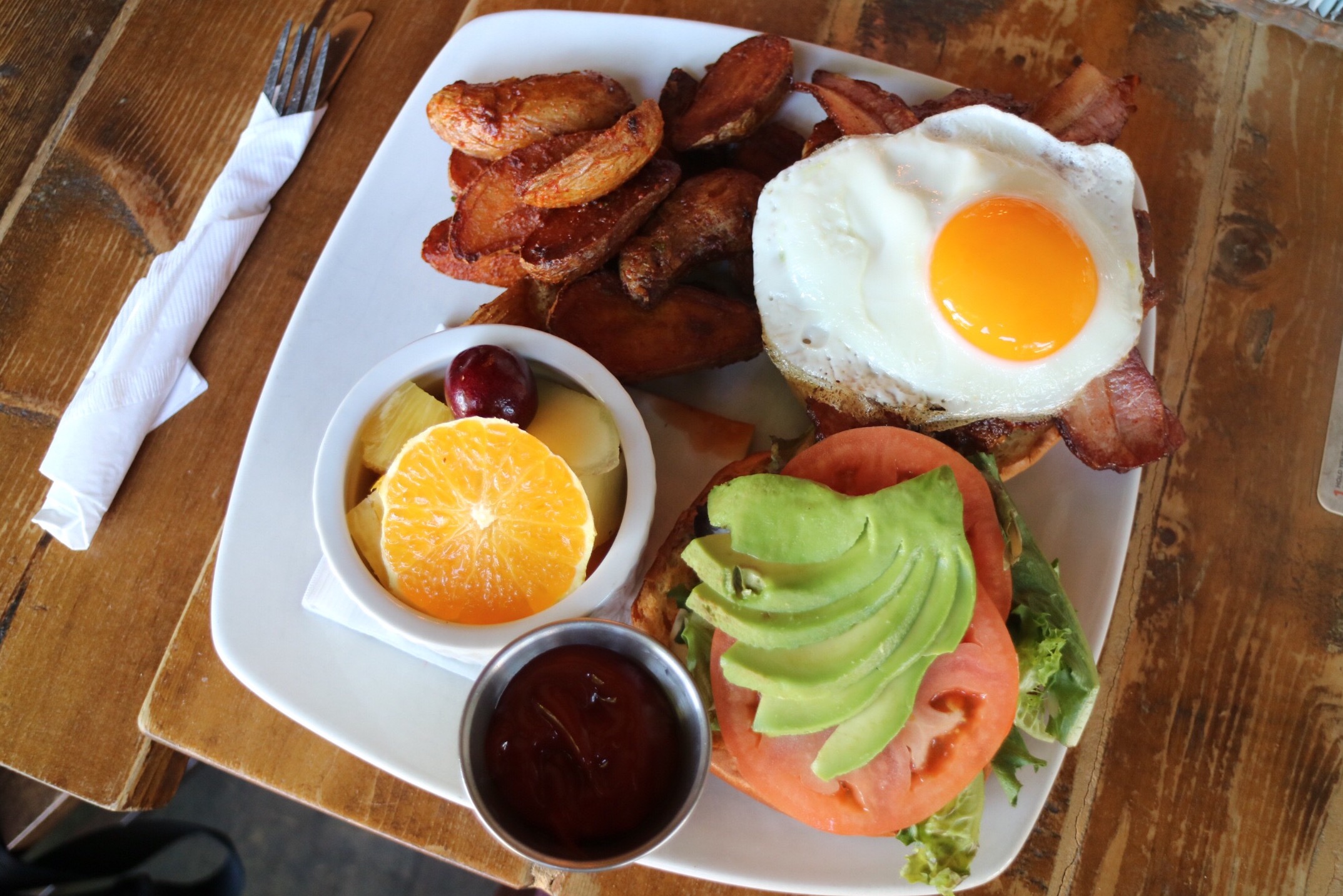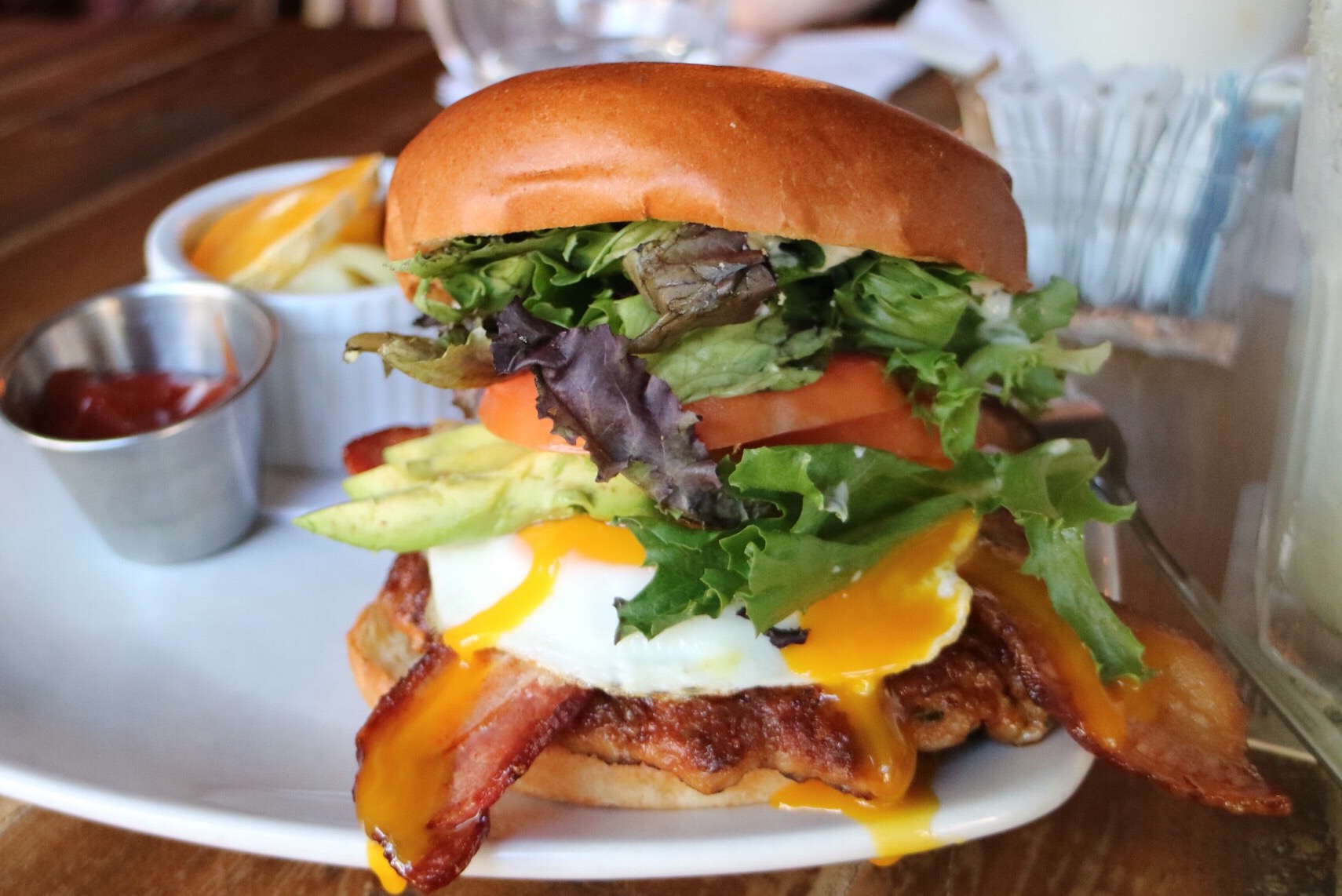 JT enjoy the Han's Hangover Helper Poutine ($13), with house hashbrowns covered in a custom three-cheese blend, topped with an egg and then smothered in our house-made Hollandaise sauce.  She asked to replace the fried egg with a poached egg as a personal preference.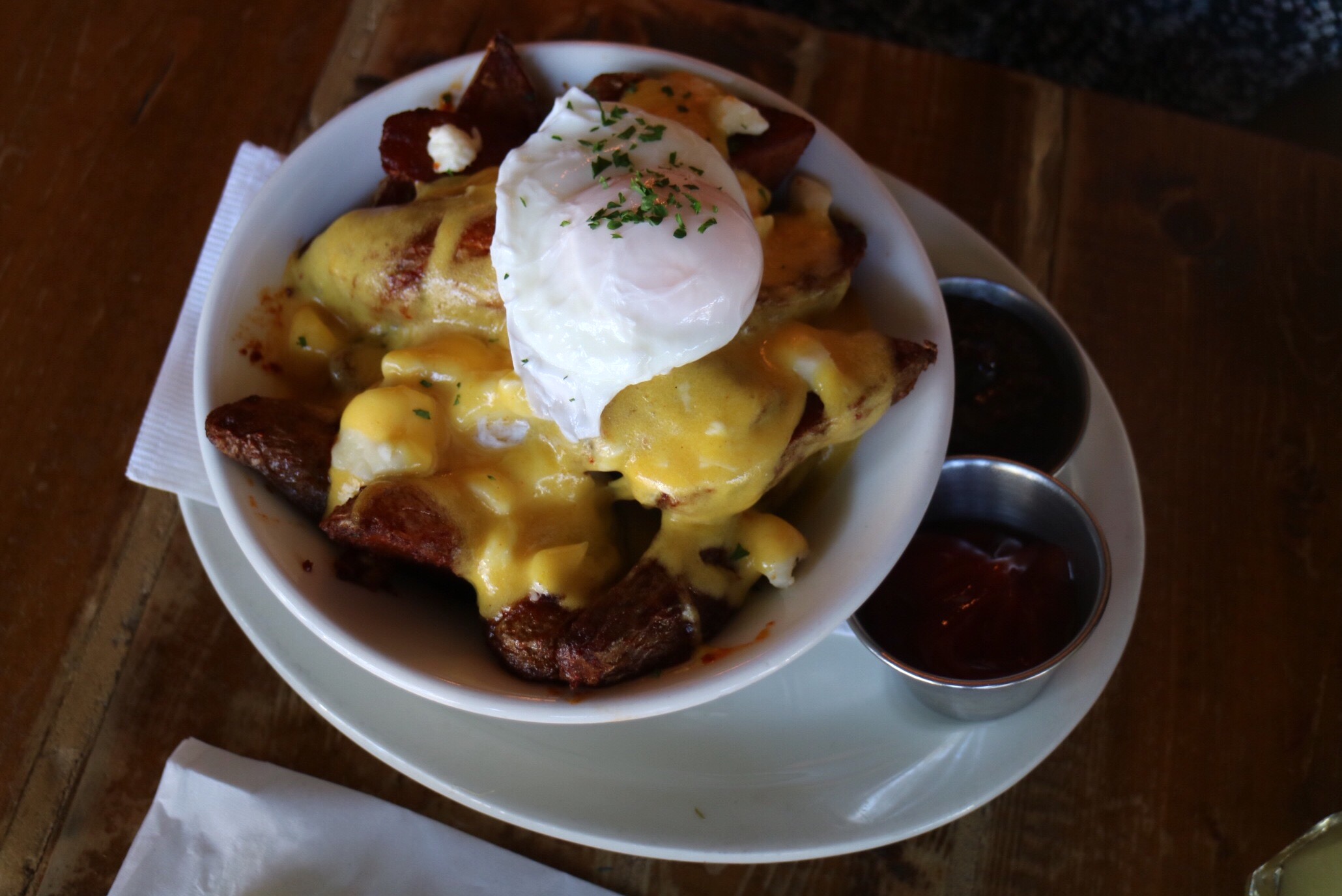 Overall
Storm Crow Tavern impressed me with a delightful Brunch experience. The food has far exceeded my expectation largely because of the very so-so brunch I had at their sister restaurant Storm Crow Alehouse. The Breakfast Burger was tasty and memorable, with the bite-after-bite on that impeccably balanced stack of spicy sausage patty, perfectly fried egg and fresh avocado. I'm glad they haven't just settled on the reputation being the fun nerd bar on Commerical Drive. They serve great food and deserve FULL foodie recommendation from me!
* All food and beverages tasted in this post were complimentary. Opinions are on the reviewer's own.
Website and menu:
More reviews:
Location: