I came to The Pawn Shop YVR with Yann for the Best Margarita Challenge. It was just past 5 pm and the taco bar was already packed with people getting their TGIF drinks.
From the entrance to the inside of the restaurant and bar, you can always find something interesting to look at, such as graffiti art on the walls or painted murals screaming East LA vibe.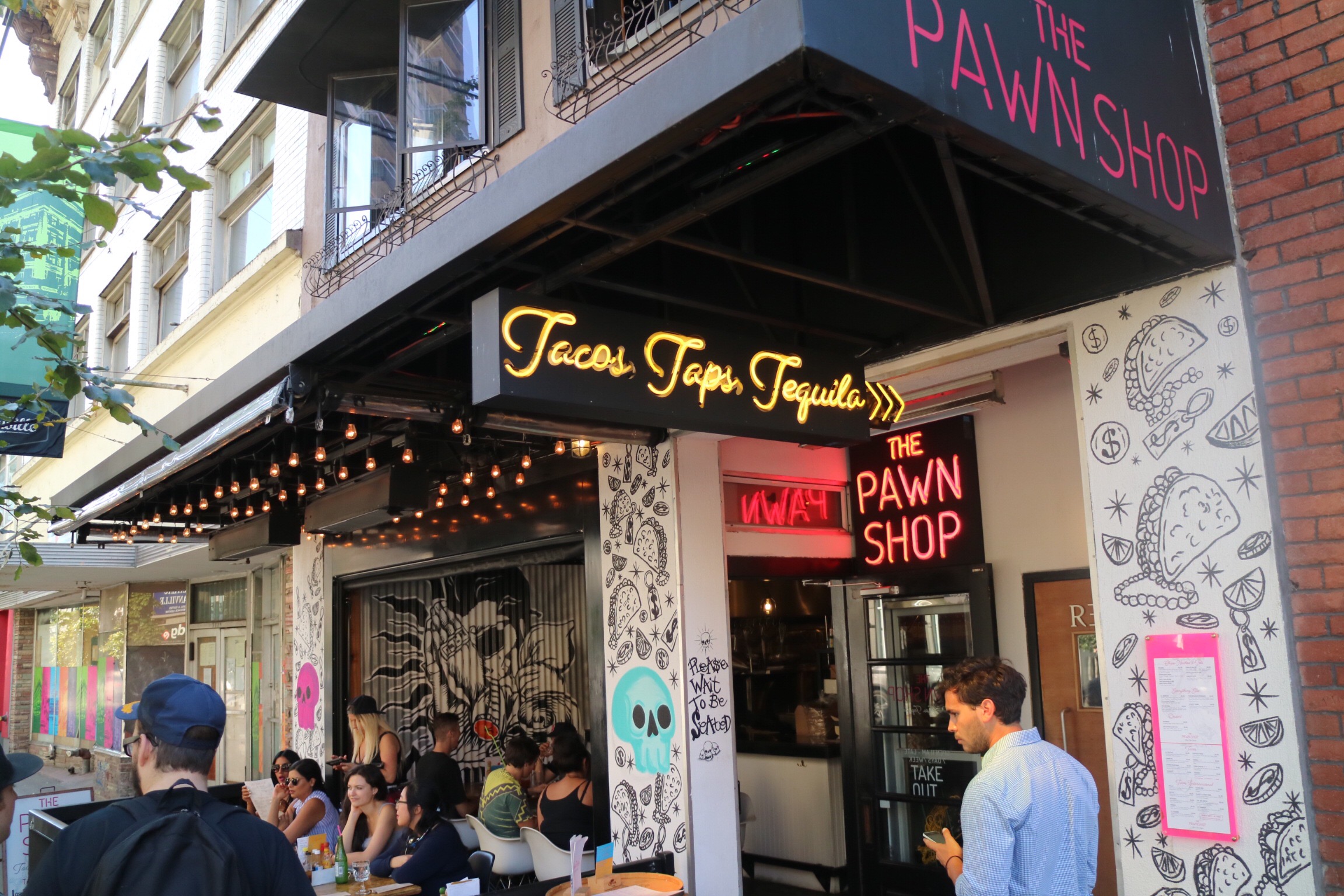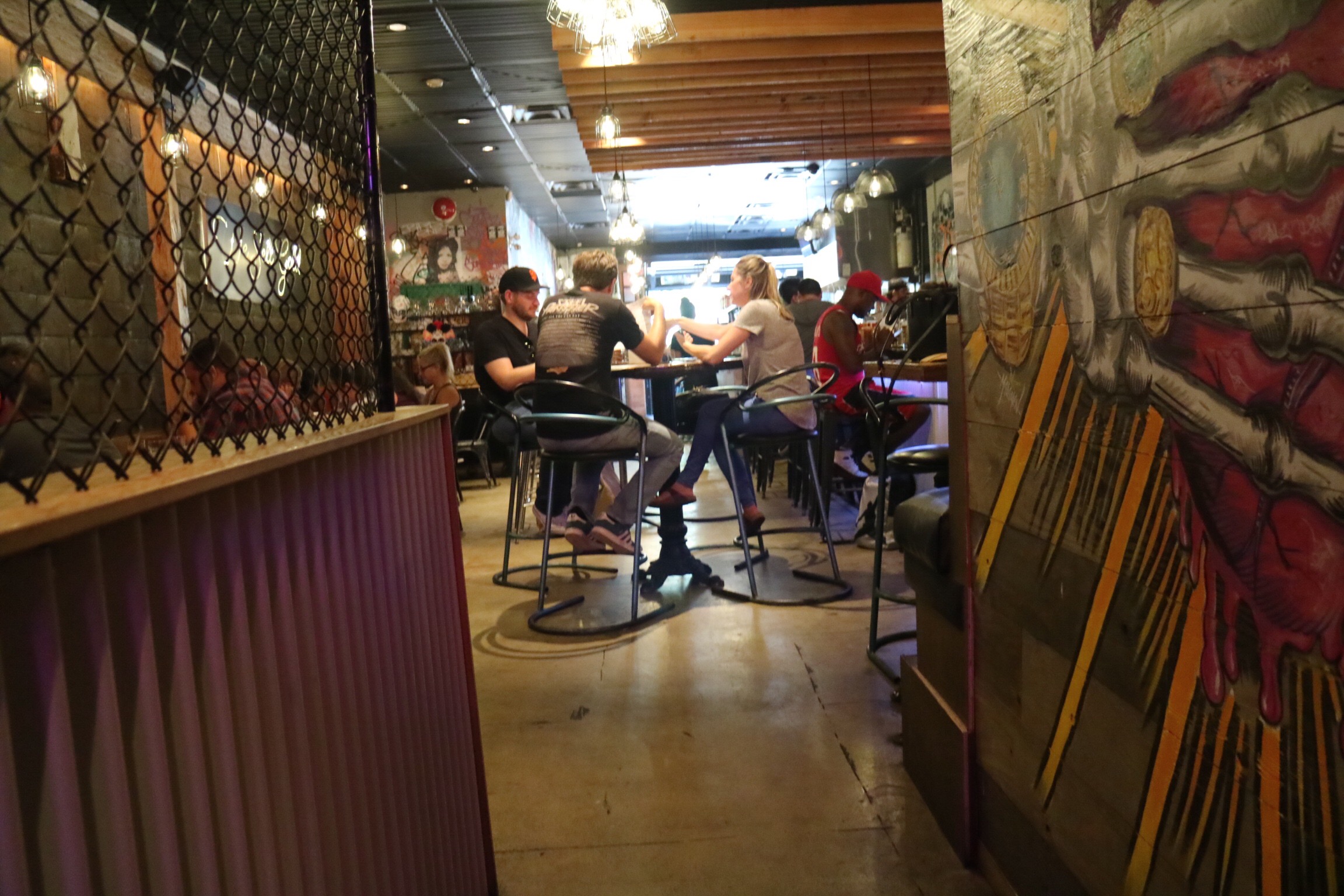 The theme here is Pawn Shop, and the gold they're selling is a good time hanging out with your dearest friends.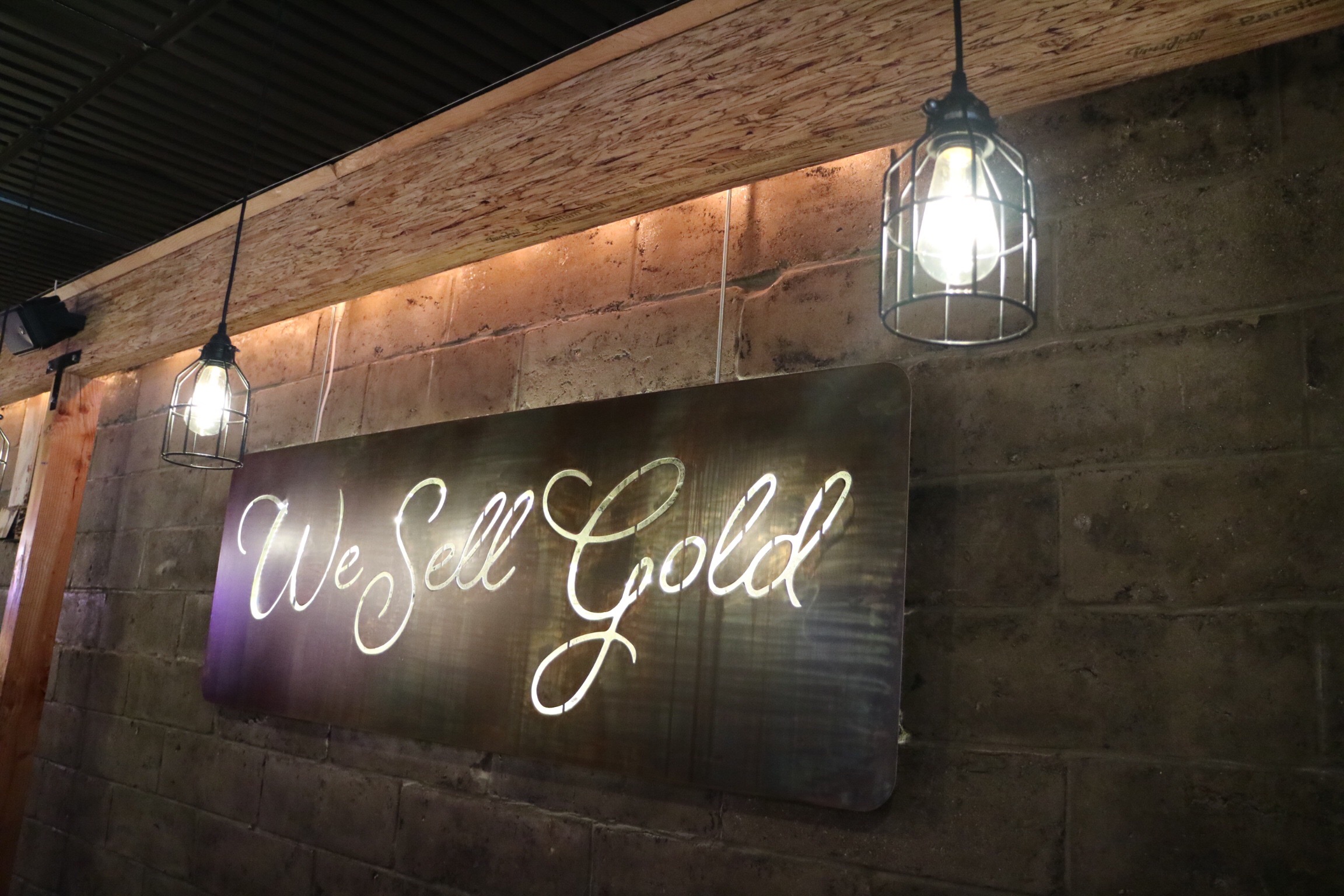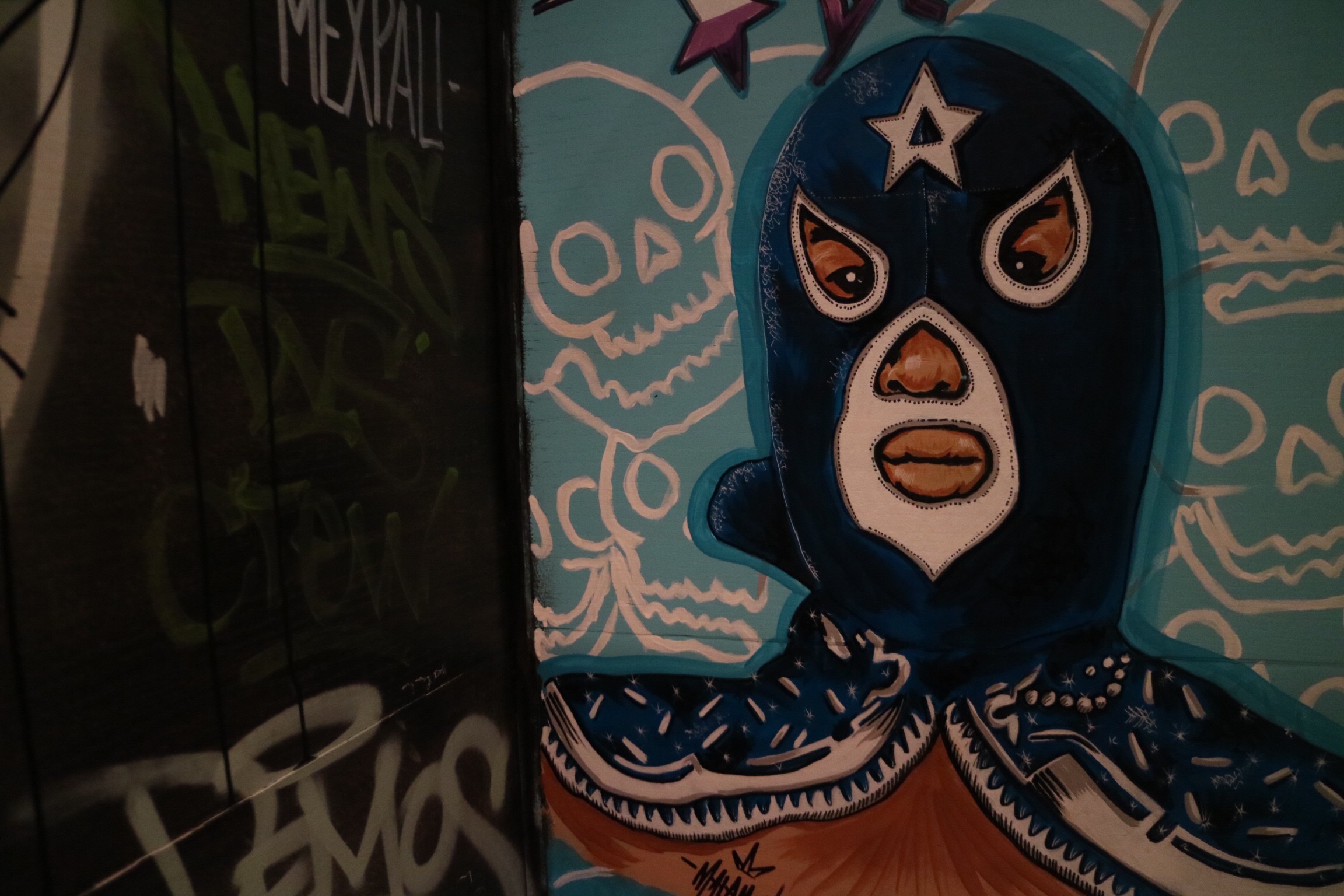 Their entry for the Best Margarita Challenge was the Blueberry Elderflower Margarita ($9.95), powered with Casamigos Blanco, St. Germaine Elderflower, Triple Sec, lime juice and blueberry syrup, finished with a salt rim and a lime wheel float.  Although the blueberry and the St. Germaine flavour was not as obvious as I expected, it was still a solid cocktail that packed a punch.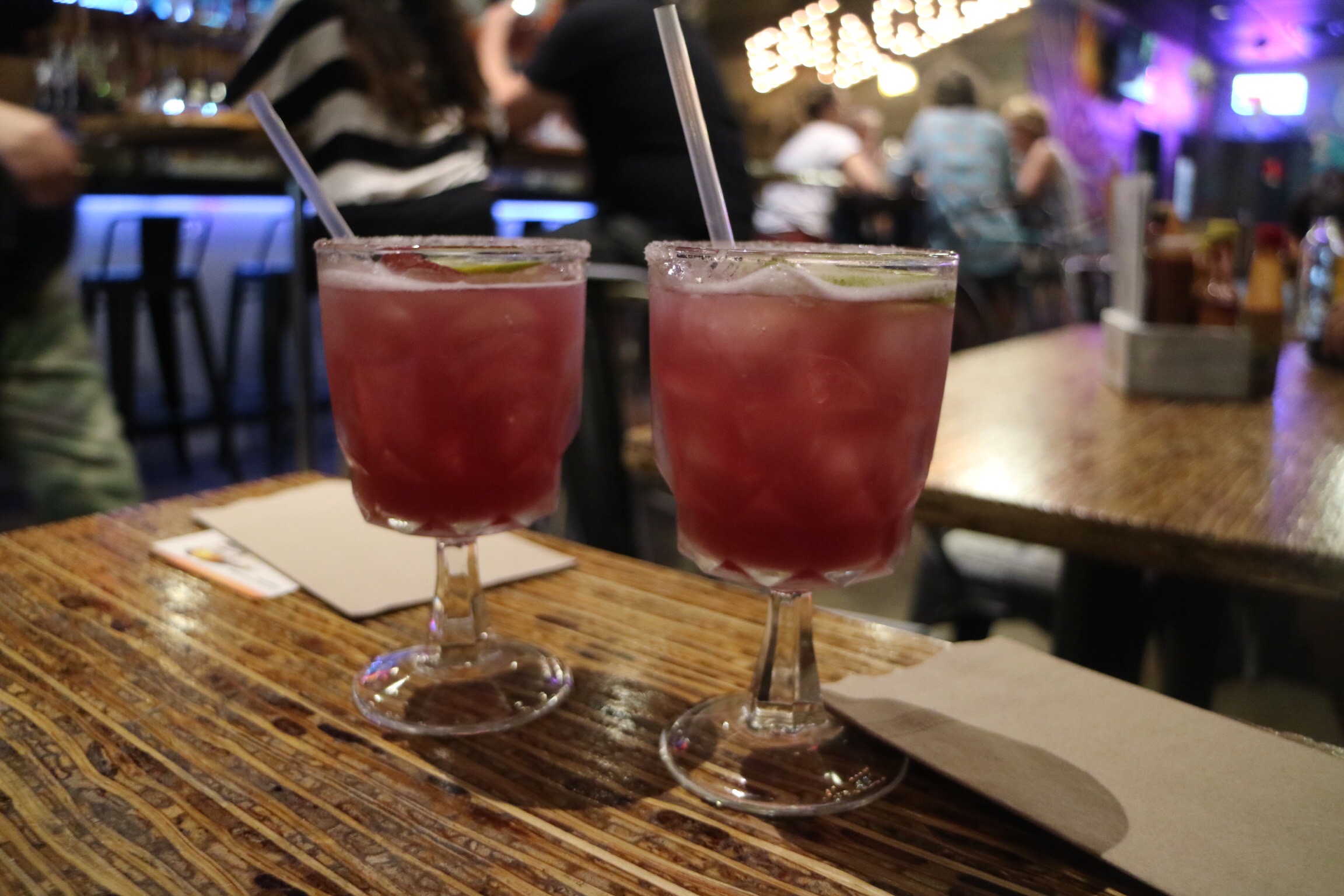 For food, we first tried the Cheese Tots($9.95), tater tots topped with cheddar, feta, green onions with a side of queso and salsa. The tots were fried nicely with crispy exterior and enough moist and softness inside. There was a lot of cheese, but it was complemented well with a boozy tequila drink.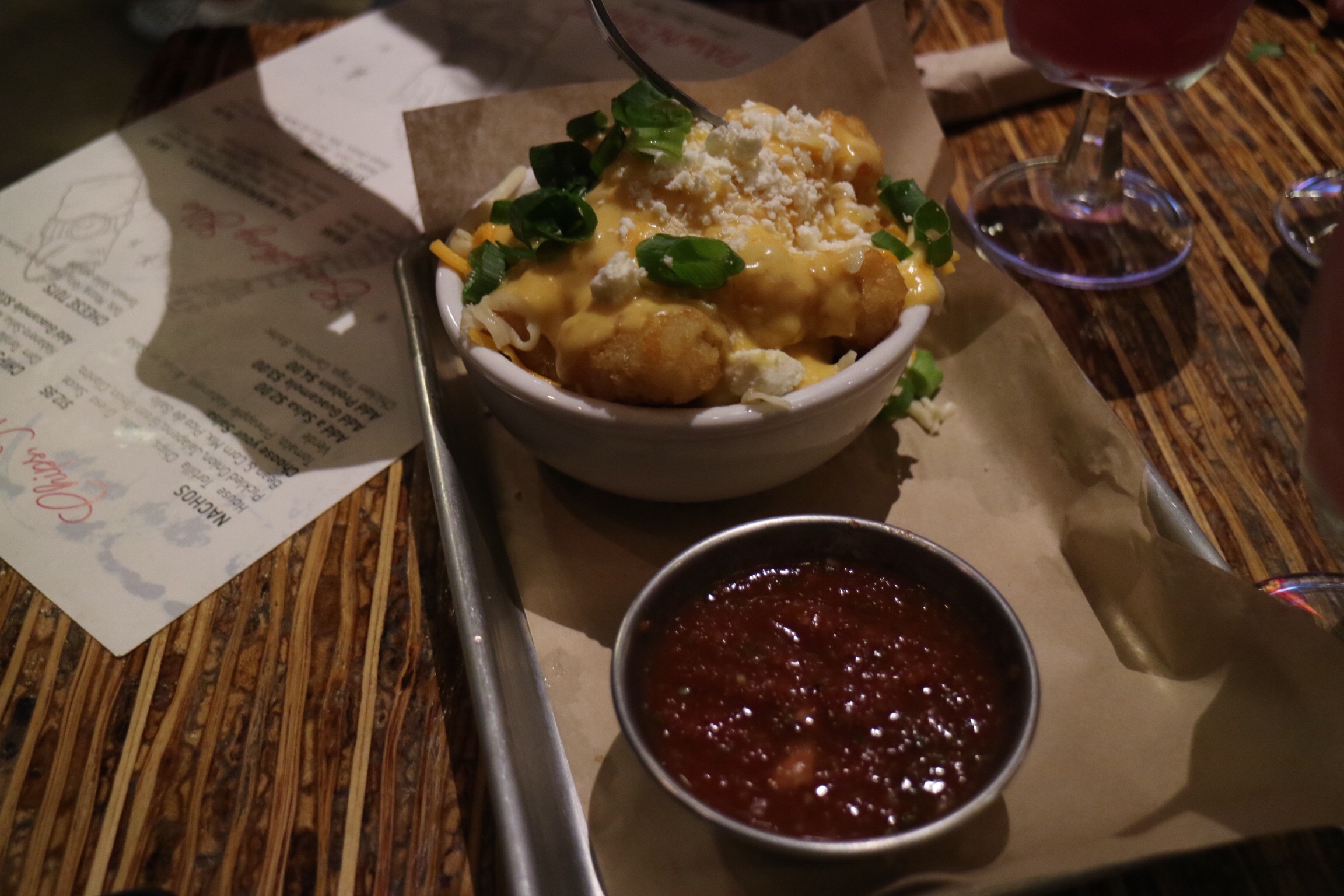 We tried 4 different tacos: Pescado (fish), the Carnitas (pork), the Al Pastor (pork belly) and the Bistec (skirt steak).  The pork one was tender and moist, and as always I was a fan of the fish taco, which was lightly breaded and deep fried, bursting with flavours with all other fresh ingredients.
We had a great time with our tacos and blueberry margaritas. In the middle of the busy entertainment district on Granville Street, the new taco tequila bar keeps evolving and refreshing their East L.A. inspired looks, attracting the hip younger crowd. The latest updates including the new light fixtures have brightened up the place a lot. The tacos here are good choices for casual lunch, happy hour and late night parties on the weekends.
Price: $
Rating: 3.5/5
[wp-review id="12086″]
Website:
More reviews:
Location:
902