I had been missing badminton for almost a month and it was nice to be on the court again. I was however, also trying to overcome a viral infection after my big trip in Asia, but I was able to get some great cardio exercise and sweated it all out. For the dinner after badminton, we went to Enjoy Cafe, one of the most popular Hong Kong style cafes in Richmond Central. The group used to visit this place a lot back then when it was E-Canteen.
Steak House Combos (2 items for $10.95) are almost among the popular diner orders. Shirley picked minute steak and fried fish fillet and as usual we were wow'd on the portion of the meal. I'm not a little picky on my steaks so I usually would not order a beef steak from a Hong Kong cafe.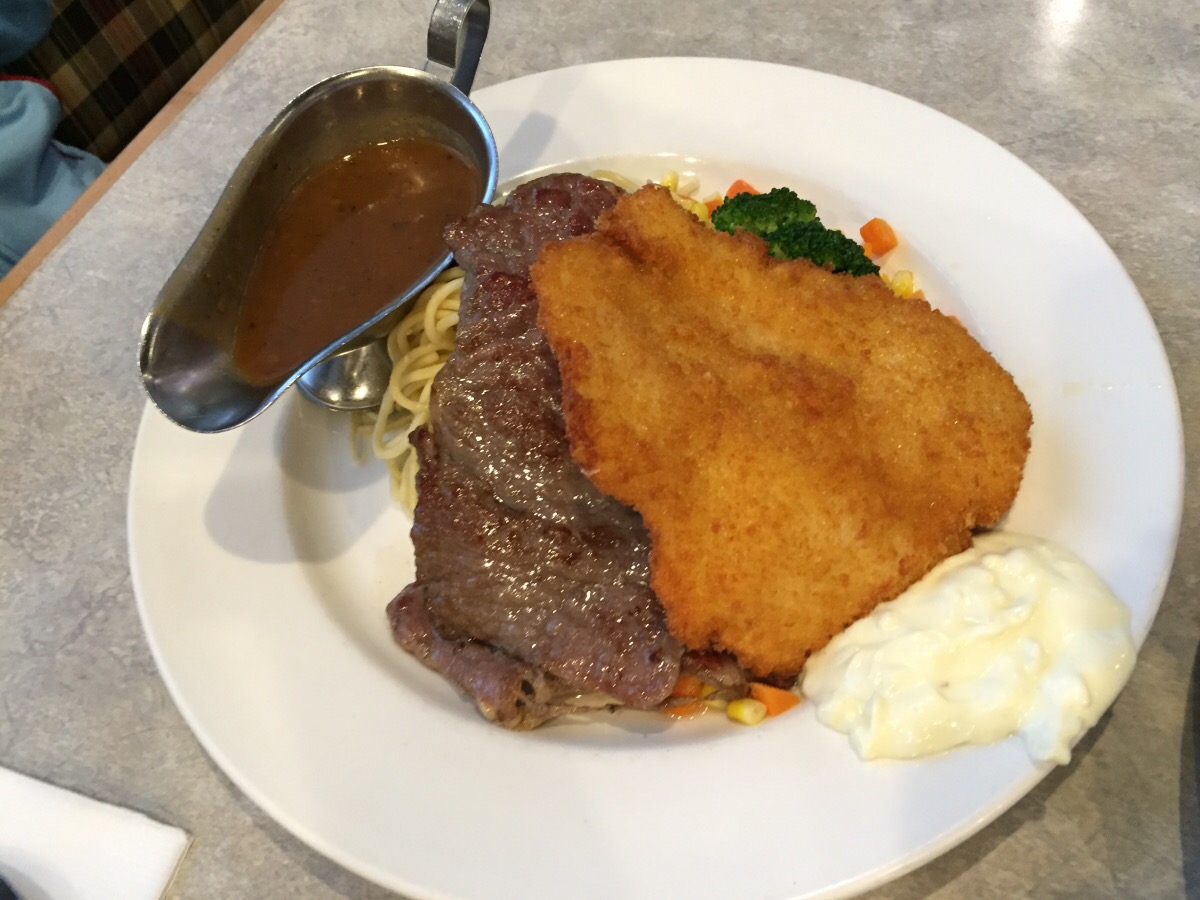 Jane's HK cafe style Spaghetti Bolognese can probably feed a small army. I think Jane barely could finish a third of it.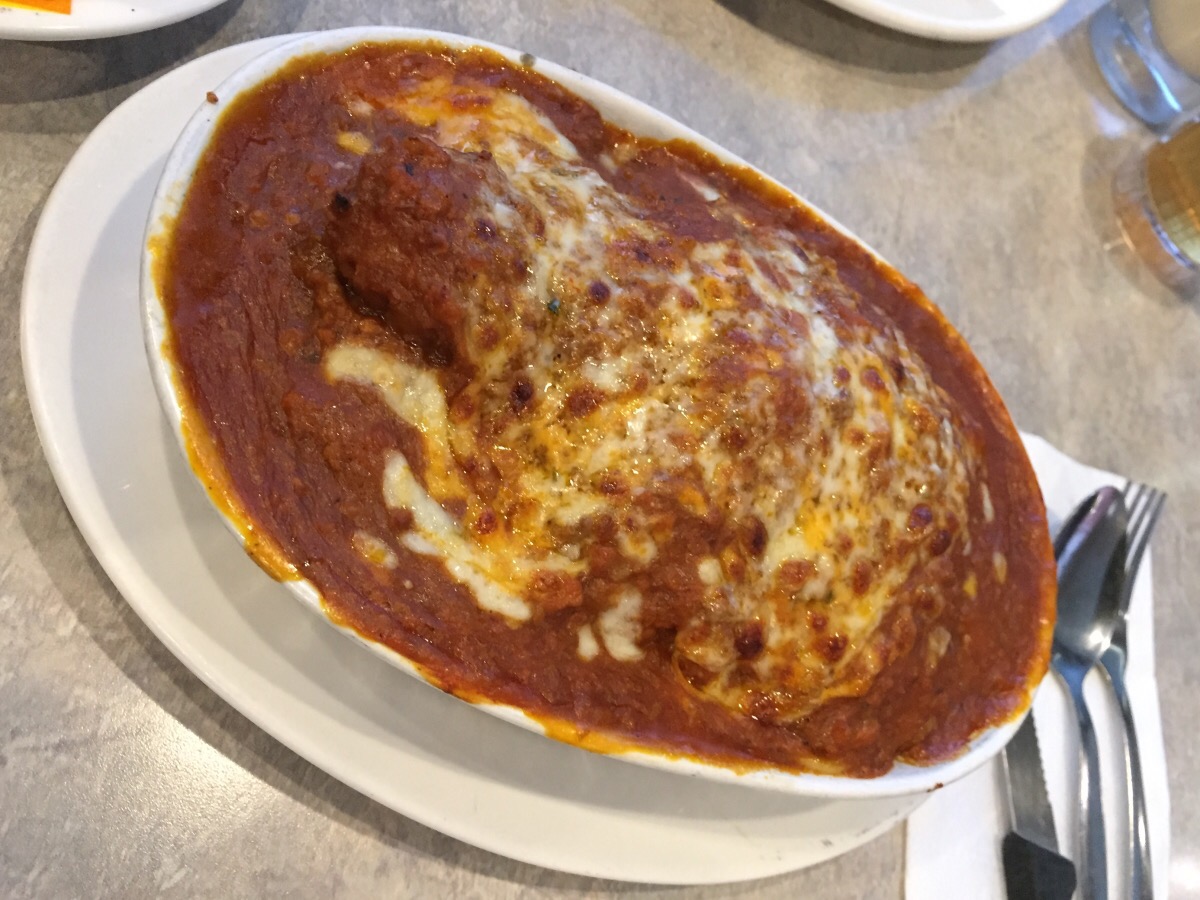 Jac's Satay Beef and Vermicelli Hotpot ($10.80) was more of a traditional Cantonese dish and it came with some steamed rice. This is usually the kind of comforting dishes I would order after badminton with one of my favorite dishes being Bitter Melon and Beef, but today I felt like something much lighter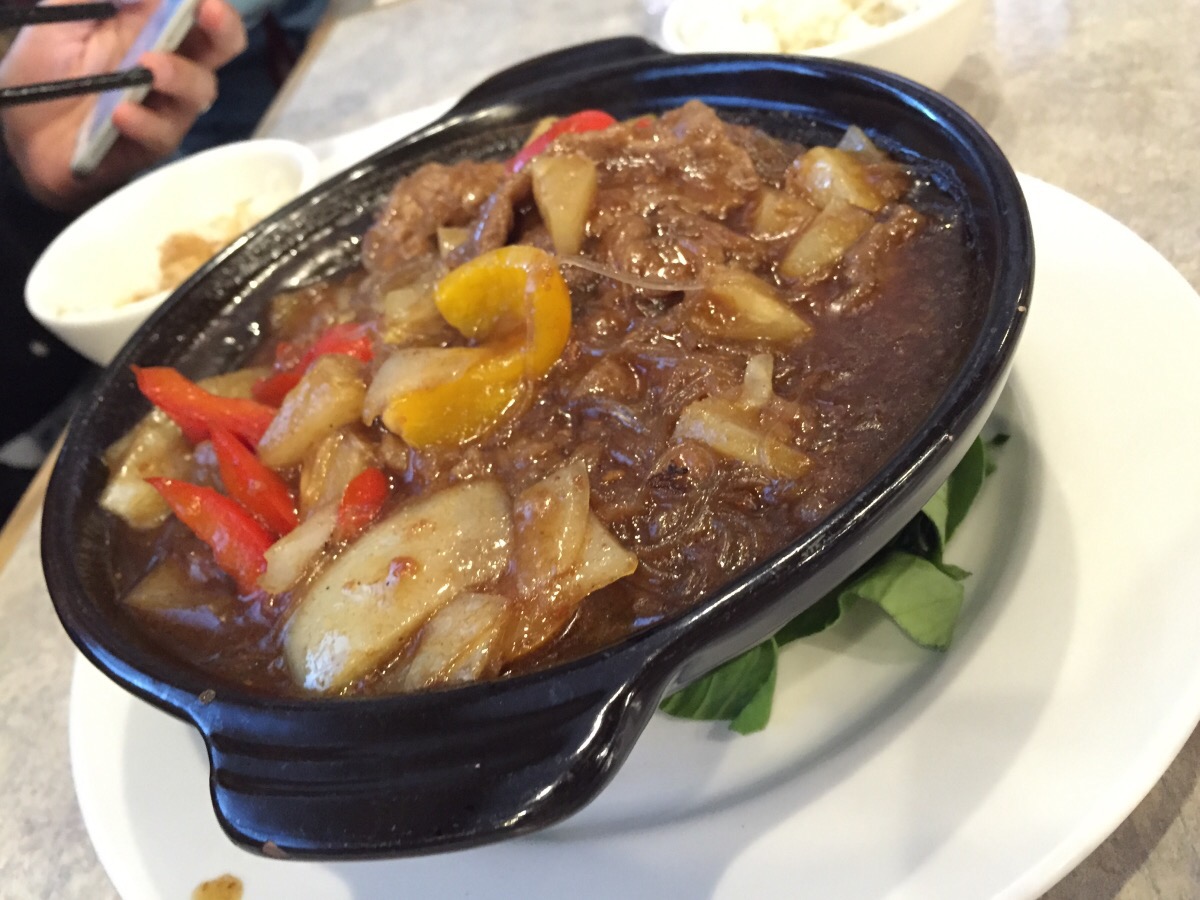 For the lighter choice, I picked Xiamen Style Pan Fried Rice Noodle ($9.25). Xiamen is a coastal city in Fujian province that is very close to Taiwan, hence the culinary similarities to Taiwanese cooking – the thin rice noodles and the use of seafood. But the essence of the dish is the use of tomato sauce. It was indeed very light and refreshing. The presence of tomato is not strong but still quite assertive. But I could only finish half of the whole dish.