When our business support group decided to meet up at Solly's Bagelry on Main Street, it brought instantly brought me to the memories from my university days. But wait, the original Solly's Bagels was NOT on Main Street. Wow, it had been so long that I didn't even know they had moved.  Back then, I did get lots of bagels at their old location on 29th and Main, and I even had a little reward card that I was working on to get my free half dozens.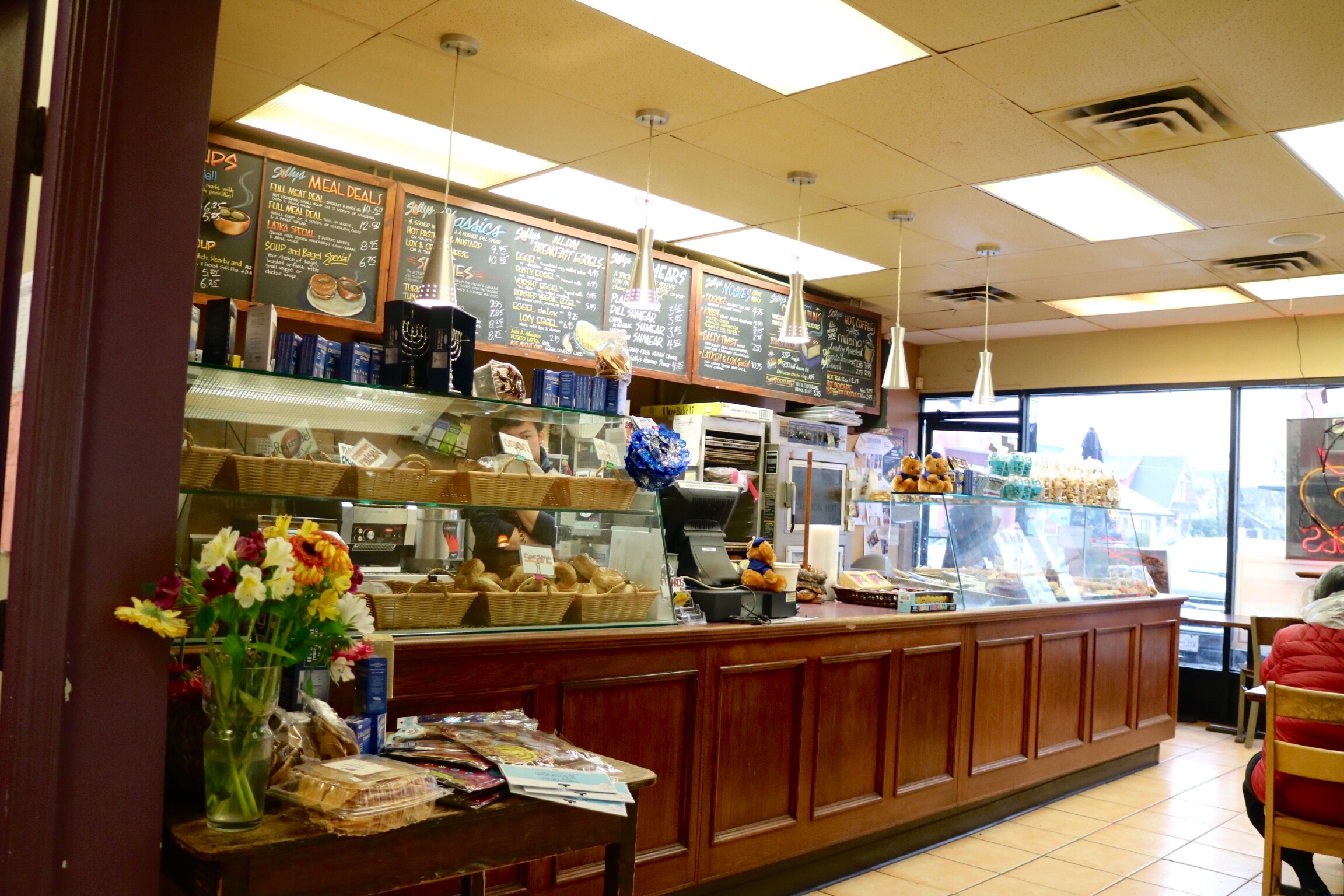 So technically this is their newest location on Main and King Edward, aka Solly's "Up Main". They have 2 other locations – on Yukon and 8th, as well as in Kitsilano on West Broadway. Besides bagels and a variety of other traditional Jewish baked goods and deli items, they also serve all day breakfast made with fresh ingredients.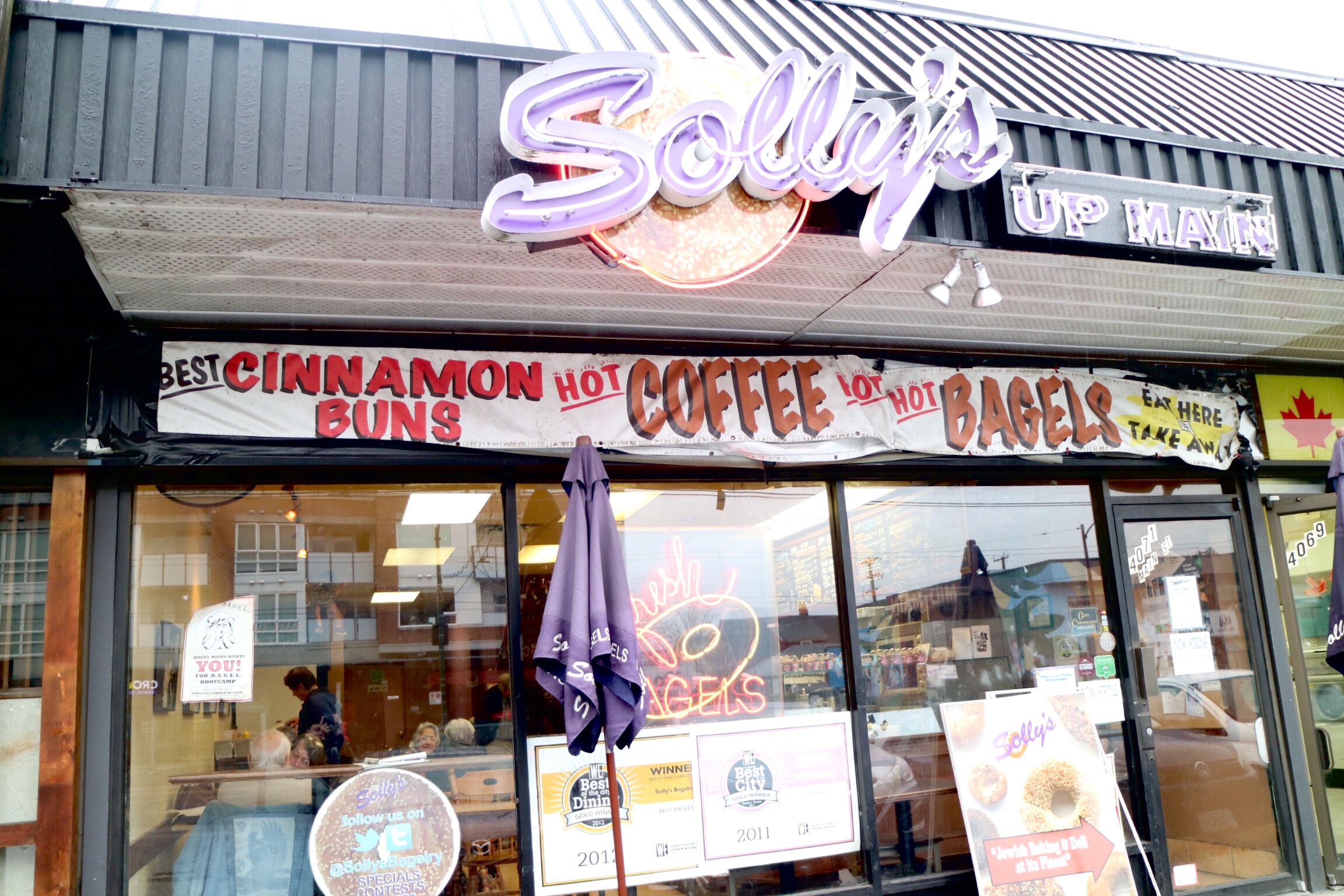 Their coffee is supplied by Milano Coffee Roaster, where they produce award-winning java blends.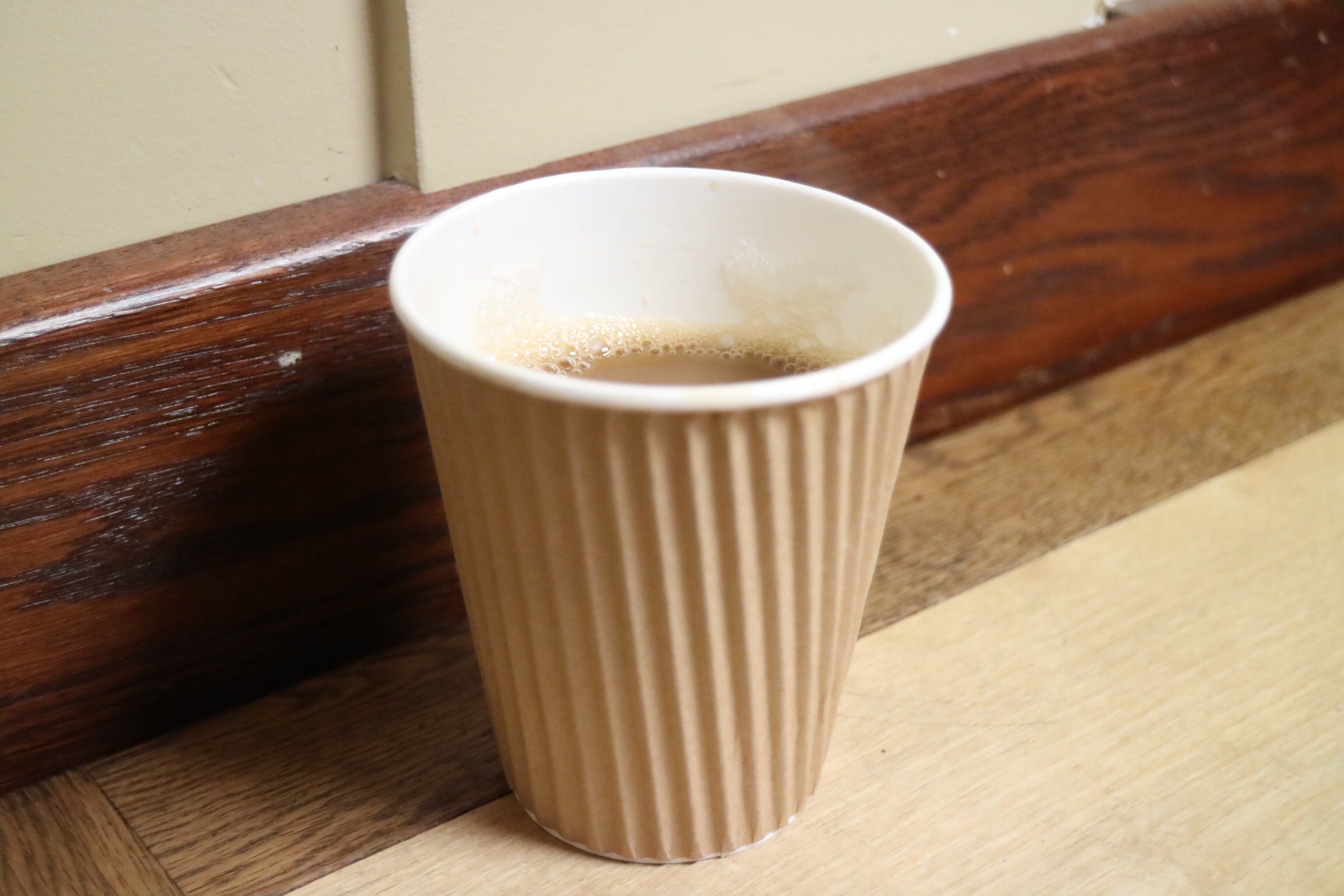 I wasted no time digging buy xanax online legal into my Eggel ($4.45) and savoured every single bite. Everything – from the "everything" bagel, the perfectly cooked egg, to the seasoning, tasted so fresh and delicious.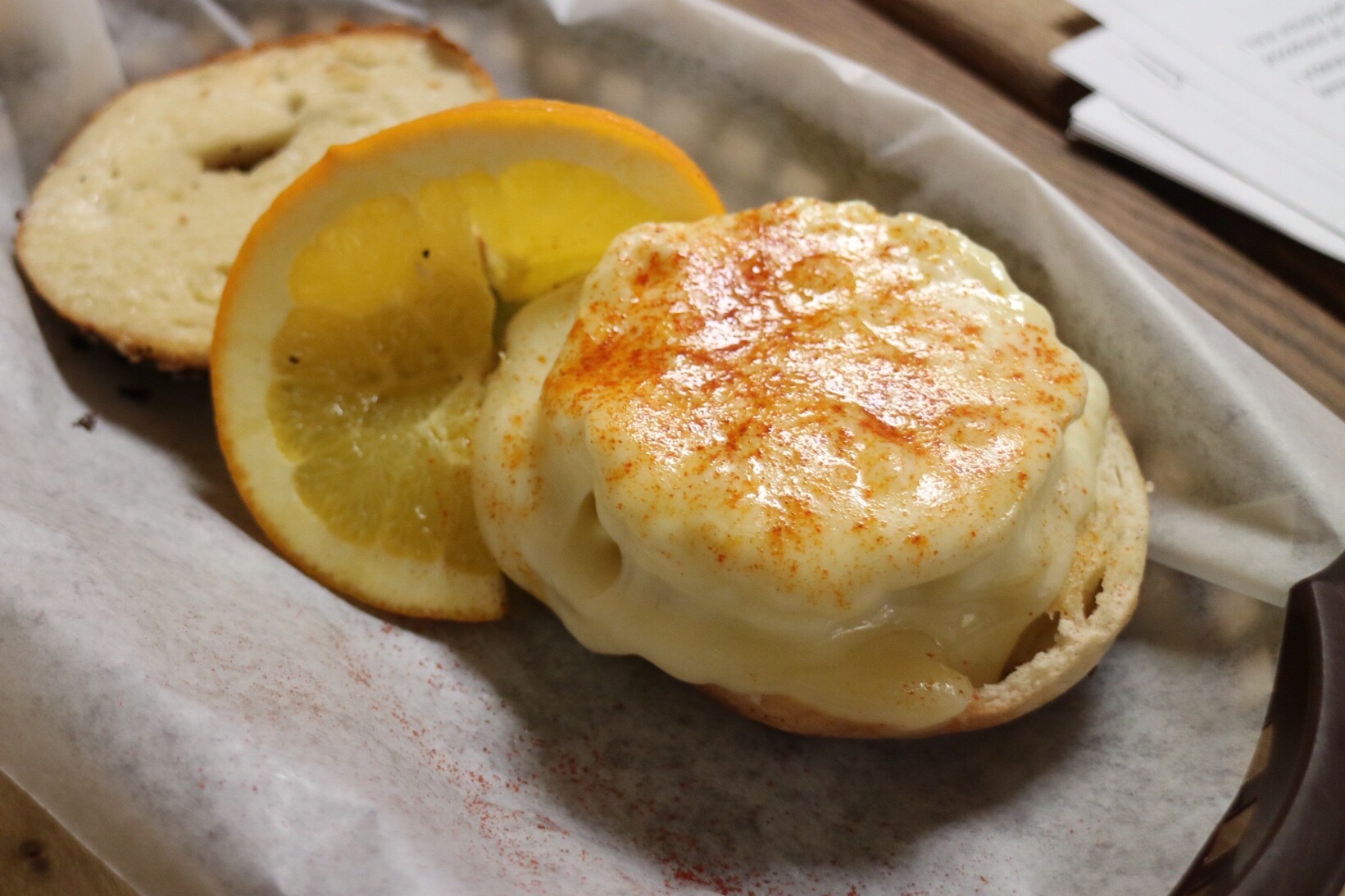 The support group buddies all got a cinnamon bun to go after the meeting, and I didn't want to feel left out. The Cinnamon Bun ($3.25) here is quite the famous sweet treat in the city. I almost couldn't' help take a bite of it because it smelled so good in my car.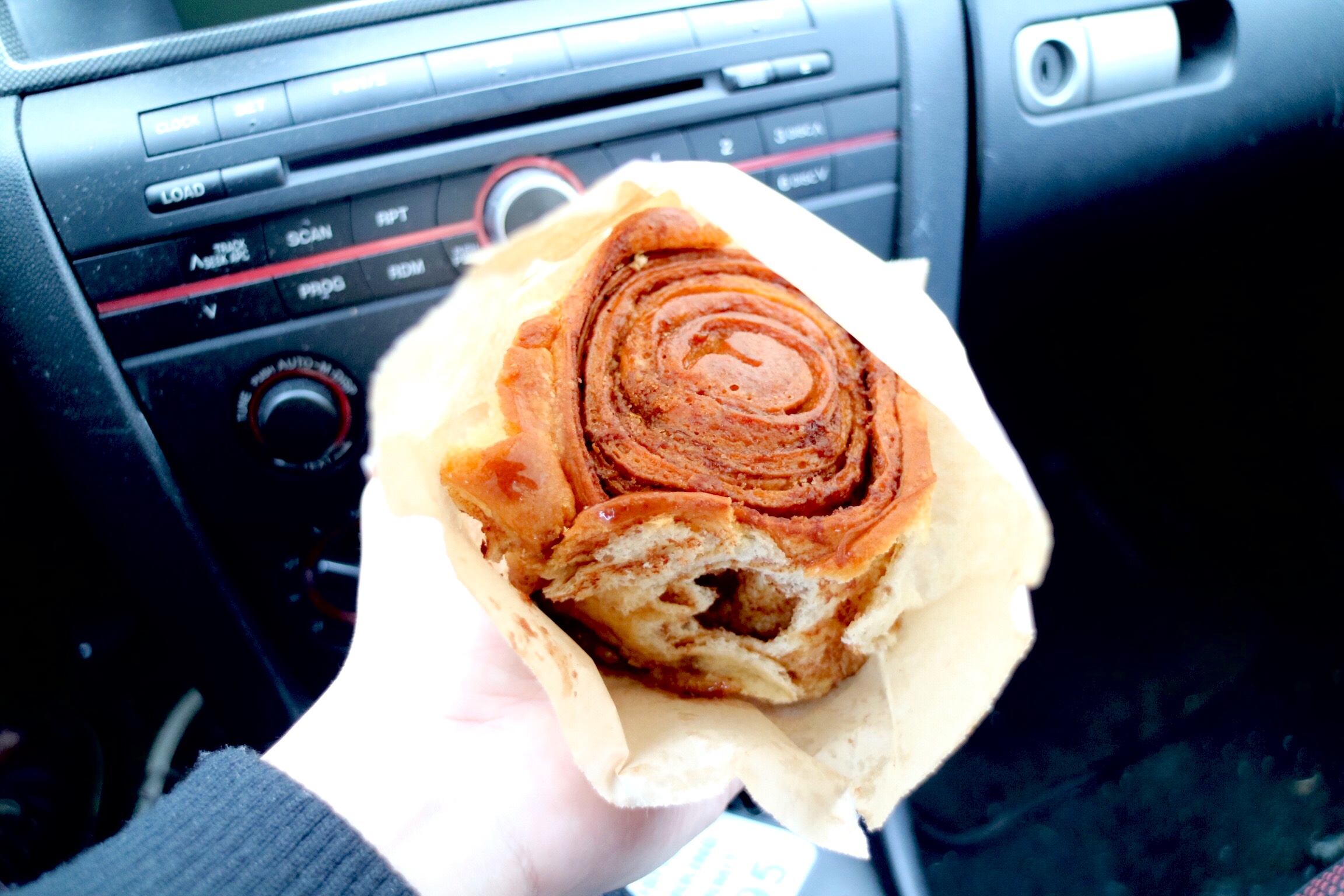 Although not so much of a bagel eater anymore,  I found the "everything" bagel for my Eggel just as good as what I had in my university years. Topped with the perfectly cooked egg and adequately seasoned, it was the hearty break I needed from eating steel-cut oats for breakfast these days.  And their famous Cinnamon Bun was a treat, even for someone who's not that into sweets like me. We just can't enough of such neighbourhood classics like Solly's Bagelry.
Price: $ – $$
Rating:
[wp-review id="12881″]
Website and menu:
More reviews:
Location:
1130