I had a visit to Seawall Bar and Grill at Westin Bayshore Hotel with my friend and fellow food blogger Maggi (vieamaggi.com) for Vanfoodster's Sangria Challenge. As we had been doing cocktail how to buy valium crawls all over town, we decided to run a Coal Harbour Cocktail Crawl (CHCC) starting from here after my Sangria judging duty is done!
This restaurant's location is one of the best along the seawall in Coal Harbour, with spectacular views of the seawall, the harbour and the mountains. There is a lot of space on their outdoor wood deck with comfortable seats.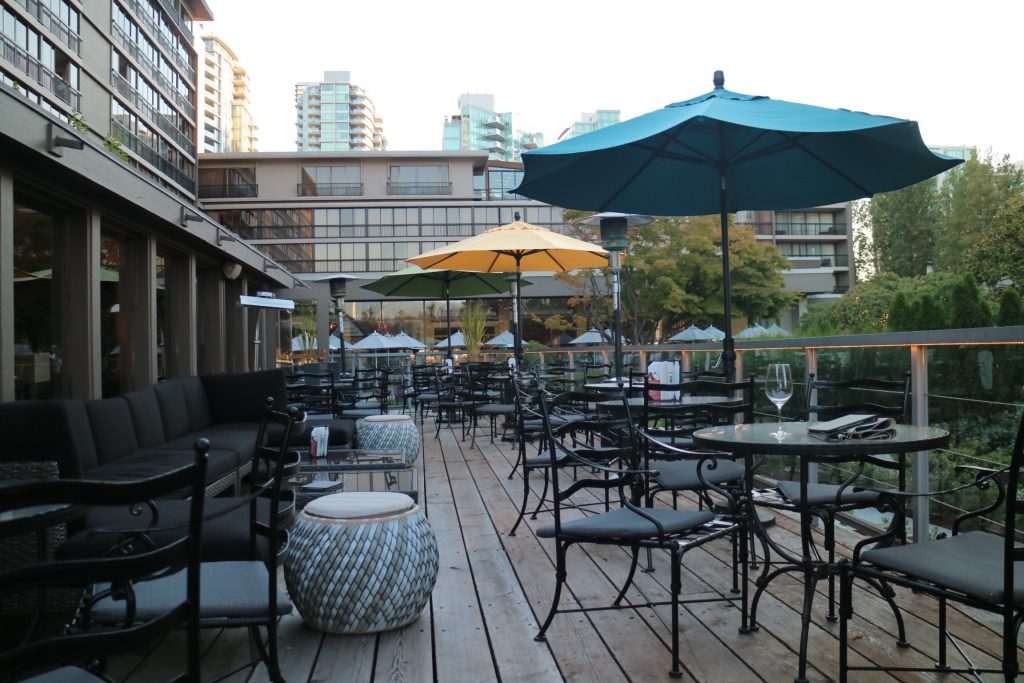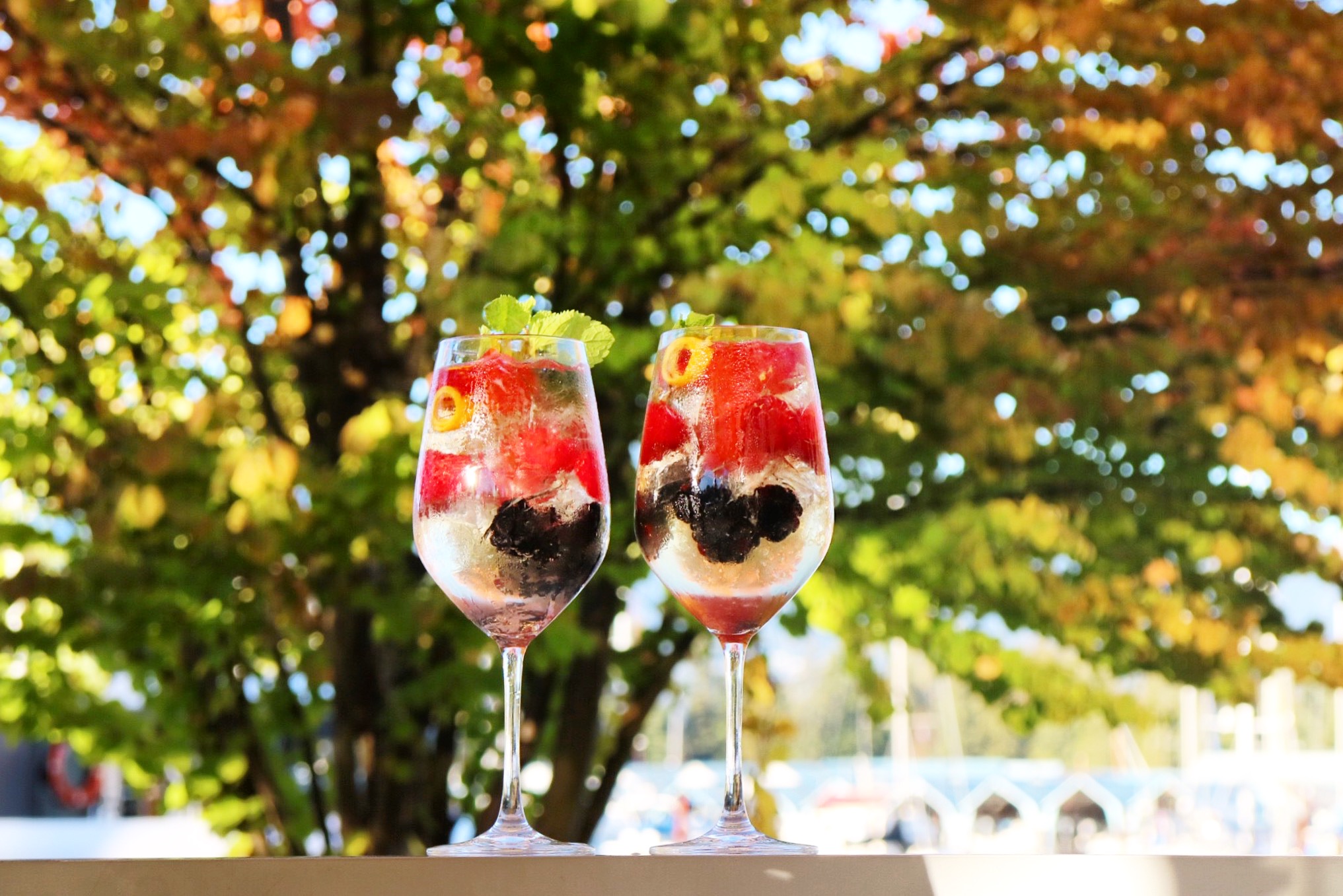 Their sangria creation, the Campfire at 10 am ($12) is not on their cocktail menu, but I highly recommend it and I'm sure they would make it upon request anytime. With the base of Riesling, the drink is fortified with Amaretto, Mezcal & Tequila of great quality, and finally a touch of spice from Chili Vodka, and garnished with fresh berries and mint. This fully loaded sangria did put warmth and excitement in my body rather quickly. It felt great when the harbour breeze was gentle brushing my face, and the beautiful green surroundings suddenly looked much more vibrant!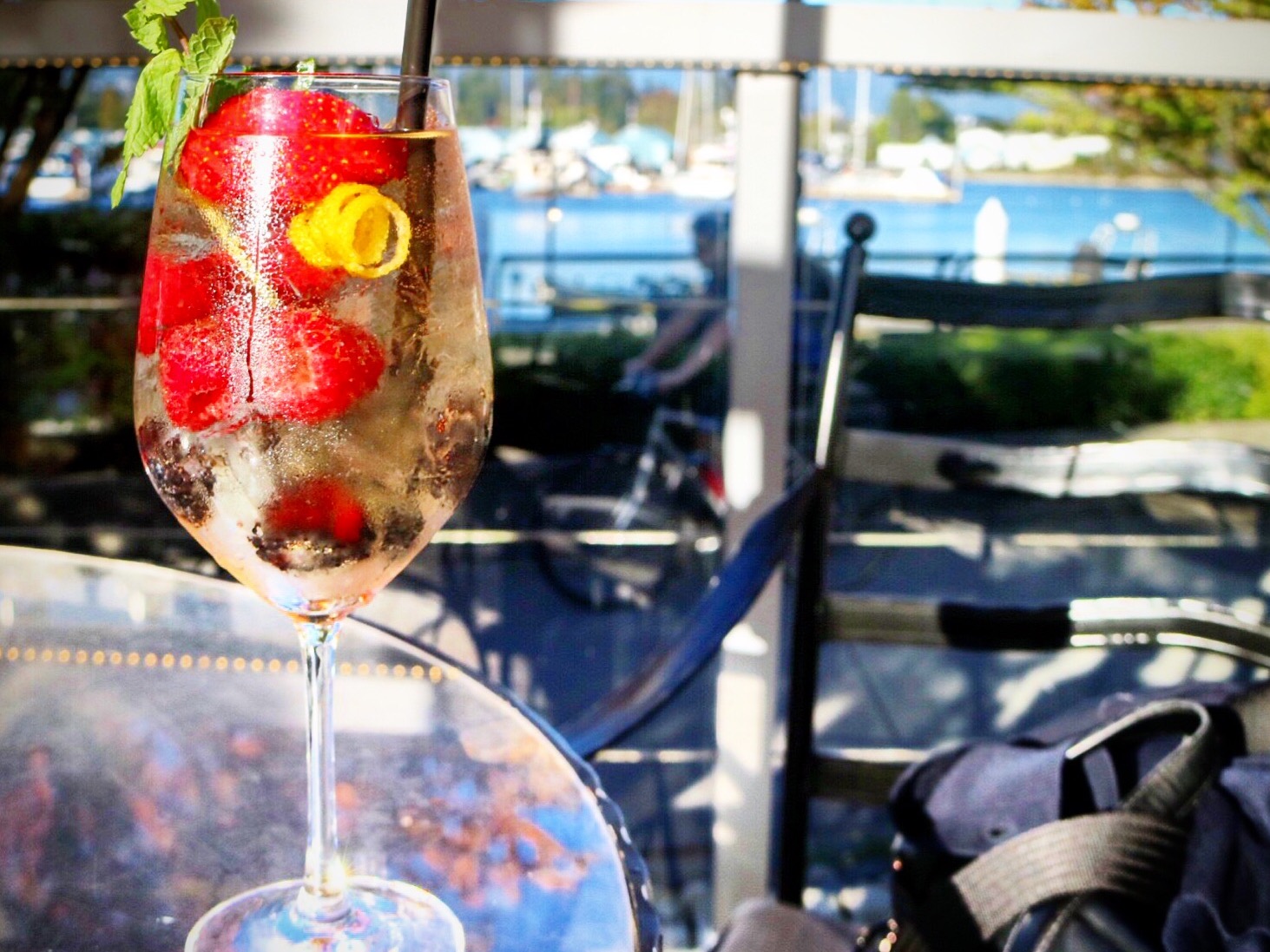 They offered the Fish Taco to pair with the Sangria tasting.  The pan seared, golden brown halibut was decorated with house made pico de gallo, roasted corn, guacamole, and a jalapeño lime dressing. This was definitely simple hand held food at its best, in thanks to the fact that the fish was super fresh and the preparation was perfectly executed.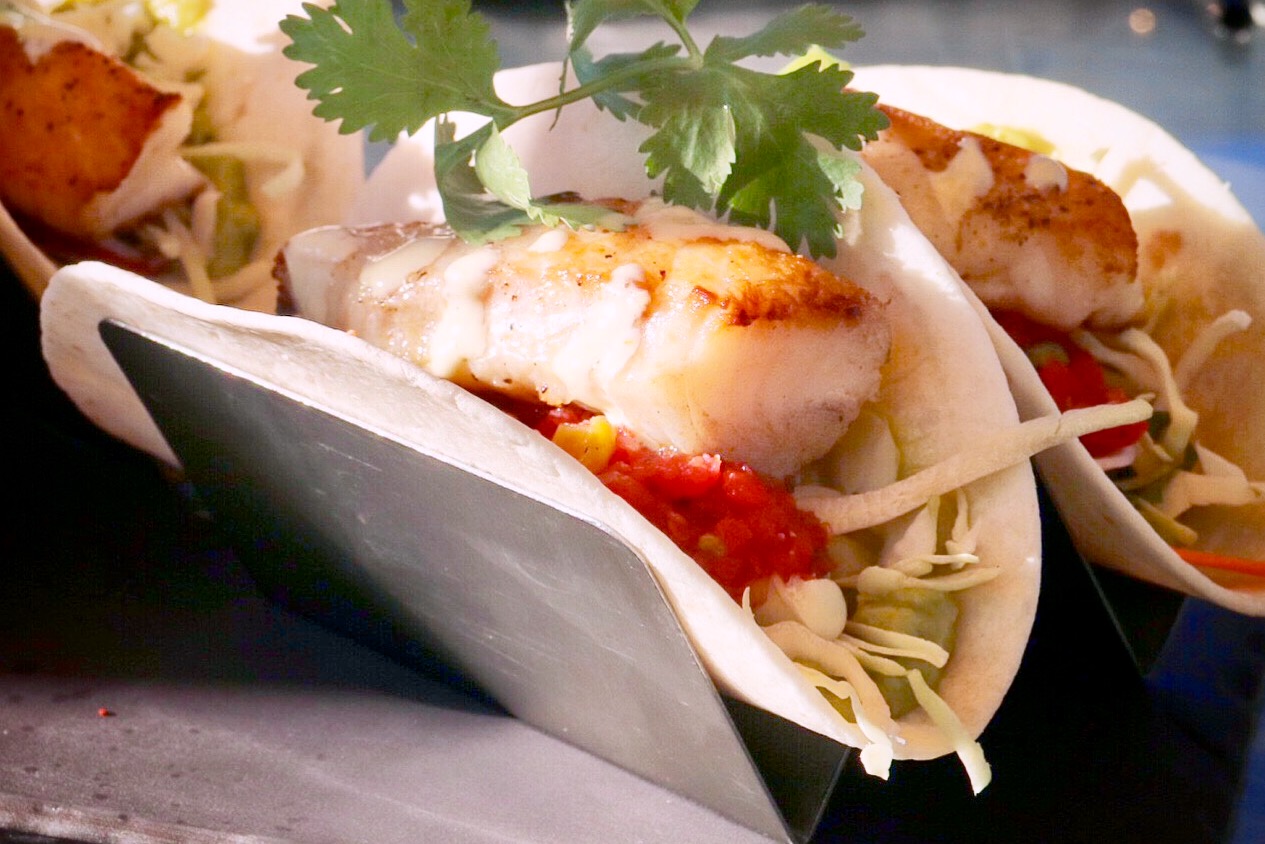 So the judging part is done, and let the cocktail crawl officially begin!
If you like sweet fruity cocktail, the Rose Will Pear Us Apart ($11) is right up your alley. The drink consists of pear-infused rum, lime, raspberry puree, cloudy apple juice and rose water – practically a summer orchard in a martini glass.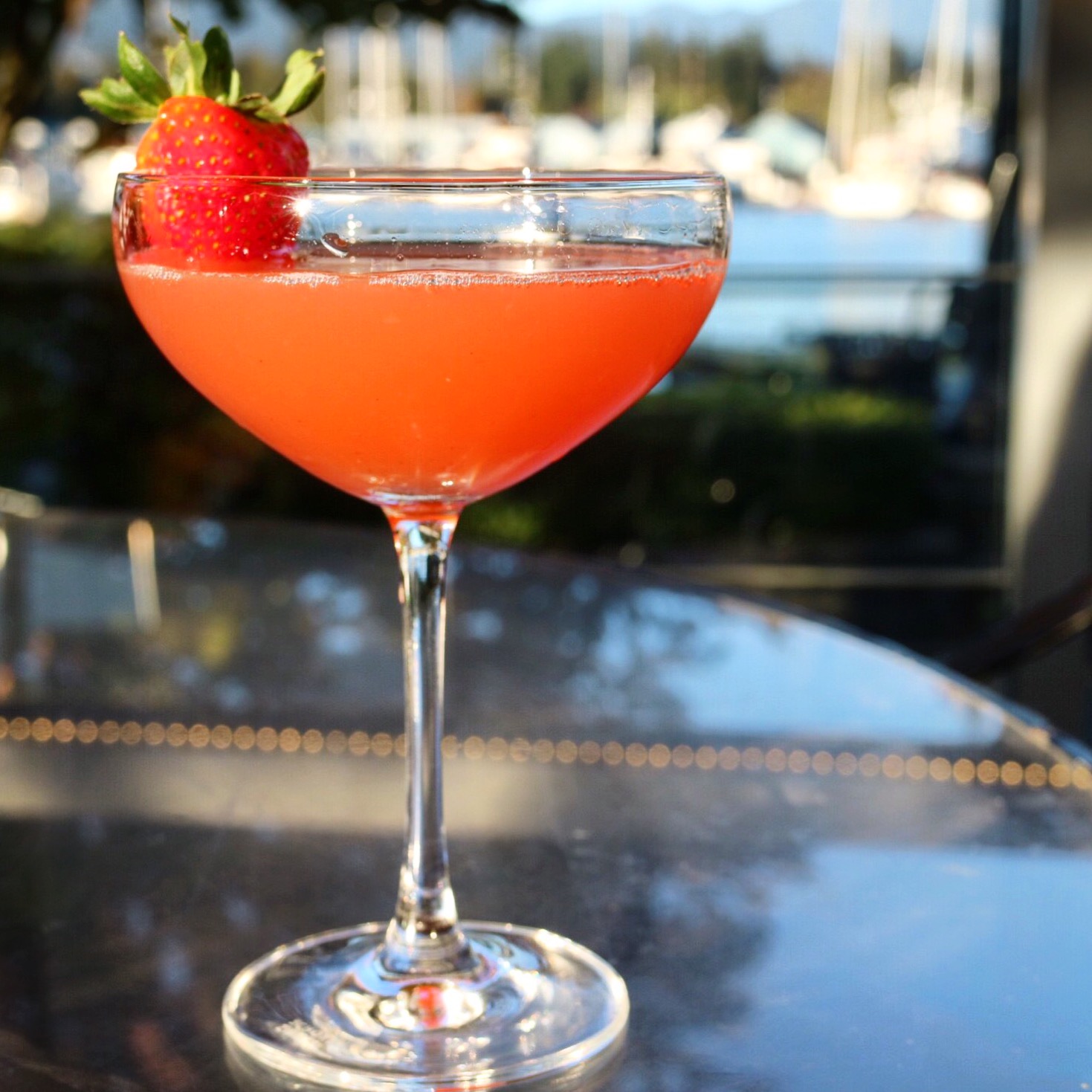 The Mooney Bramble ($12) features Long Table Cucumber Gin (which is just as fabulous as Hendricks Gin in my books), Chambord, honey and lemon. Like any other Bramble cocktails, the visual of bright red Chambord was trickling down crushed ice is very pretty. I quite enjoyed the clean flavours as well.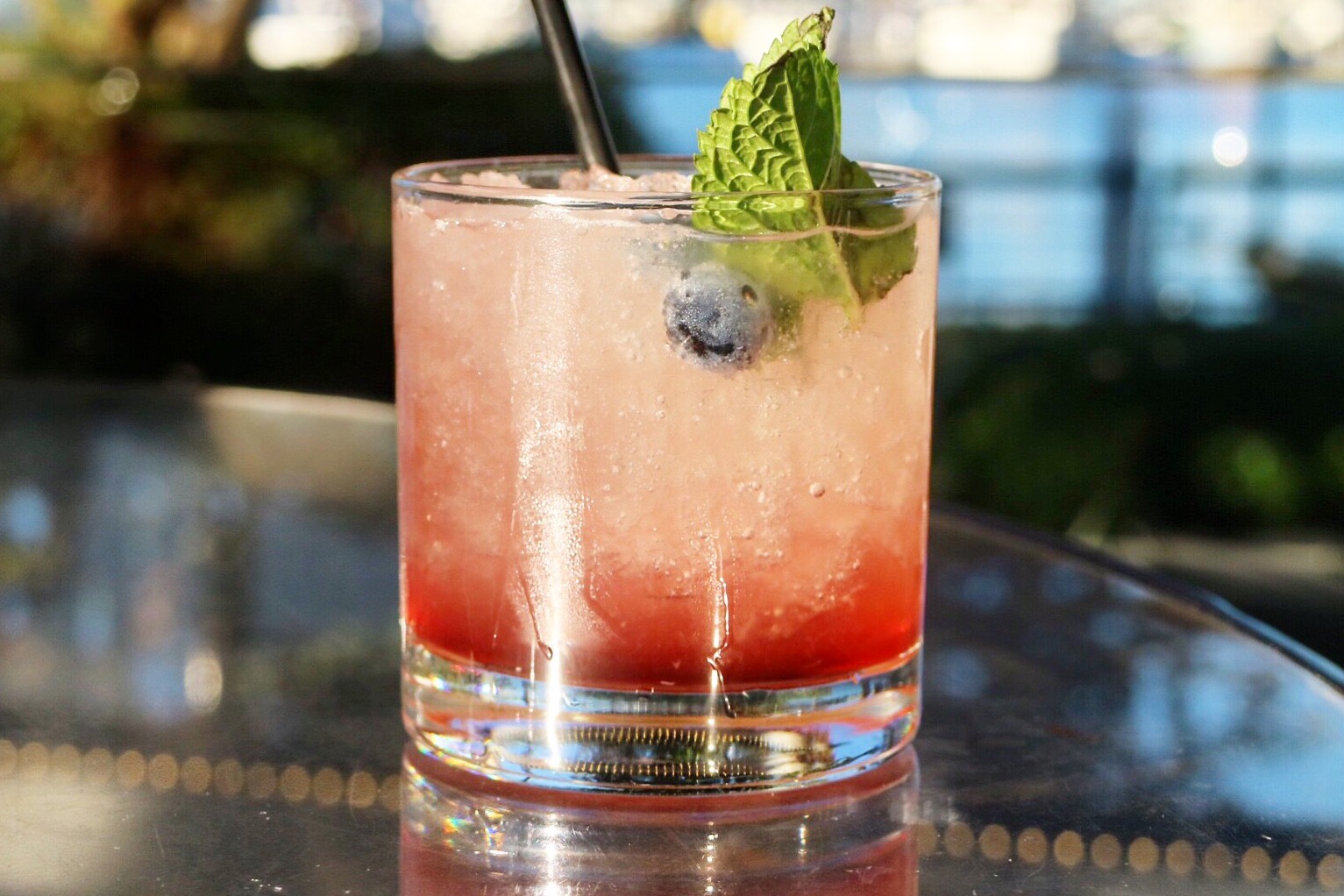 We decided to order a shared plate from their regular menu, like what we do at any other of our cocktail crawl stop. We set our eyes on the Poached Prawns ($16) since it featured pineapple compressed with the Chili Vodka that we liked so much in the sangria. It also came with a soft avocado puree and a refreshing cucumber salsa. I liked how minimal the preparation was and we could taste how fresh and delicious each single ingredient was.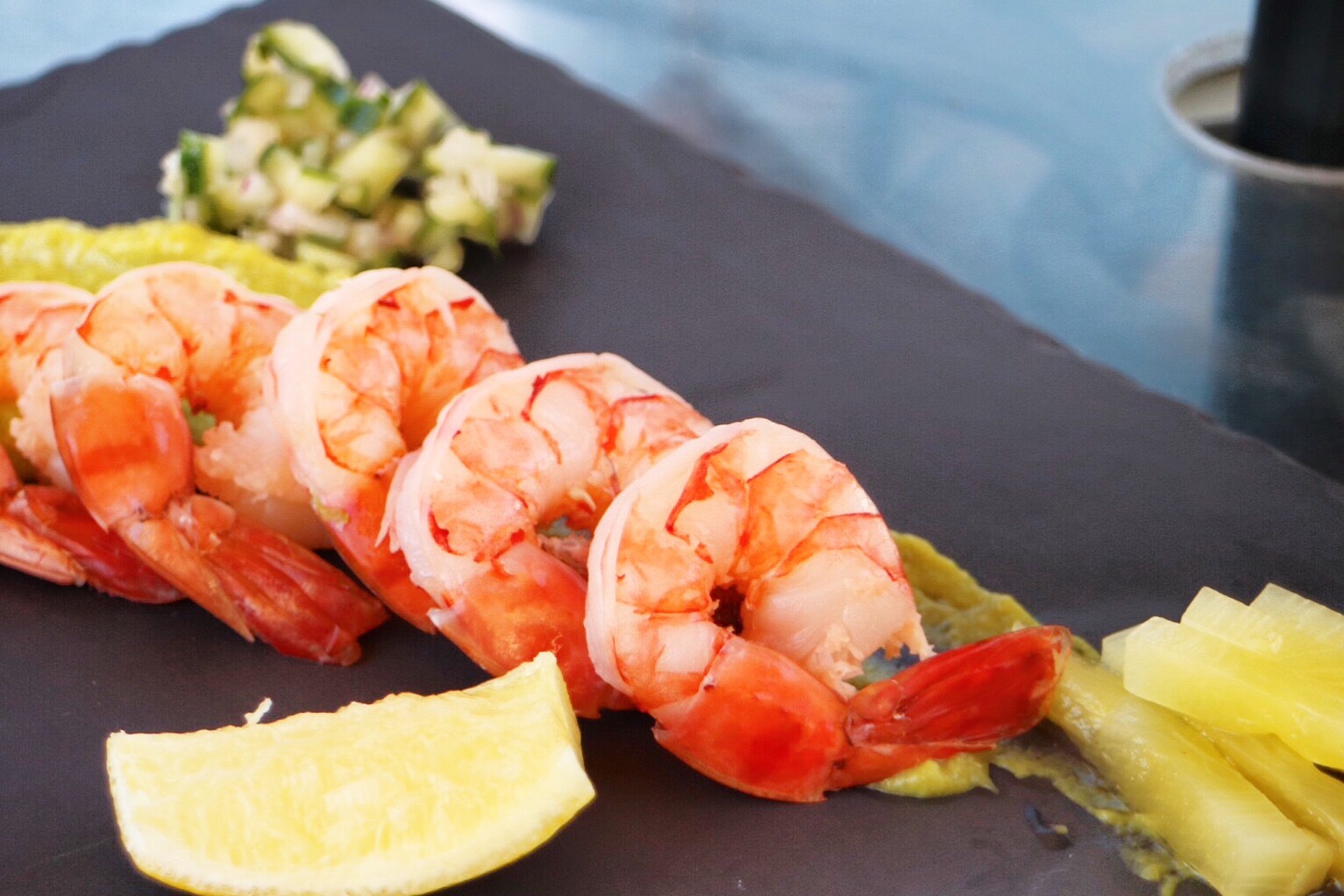 For a cocktail crawl destination, Seawall Bar & Grill won our hearts with the beautiful outdoor space and the spectacular views of the seawall. The cocktails we tried were refreshing but they seemed to focus more on the fresh ingredients rather than the alcohol. While the poached prawns was slightly underwhelming for Maggi, I appreciated the minimalist approach for a clean taste of fresh ingredients.  Our crawl was off to a good start!
* Some of the food and beverages in this review were complimentary. Opinions are on the reviewer's own. *
Website and menu:
http://www.westinbayshore.com/seawall
More reviews:
Location: