I have been proud of my ability to handle spicy food since I fell in love with Sichuan Cuisine and Chongqing Hotpot not too long ago, and I'm ready for other different types of hot & spicy challenges. With DealUse, a Groupon-like mobile app but only in Chinese, I had a chance to try Hunan cuisine, one of the big 8 in China, at Tian Shi Fu Restaurant on Alexander Road, with my badminton buddies.
Hunan cuisine, or "Xiang" cuisine (湘菜), is often known for its hot & spicy dishes. Compared to the Sichuan cuisine, or "Chuan" cuisine (川菜), it's supposed to be less oily but spicier with the use of hot chili peppers in different forms, as well as shallots and garlic.  Hunan is also a significant province with large agricultural outputs. While the fresh seasonal ingredients are always available, the locals often find many ways to preserve fresh produce and meats from the excessive amount – smoking, curing, and pickling.
The dinner set for 4 special includes a cold appetizer dish,  a large hotpot dish, a main protein dish, and a pickled long bean dish. It's only $49.99 and there is more than food for 4 people.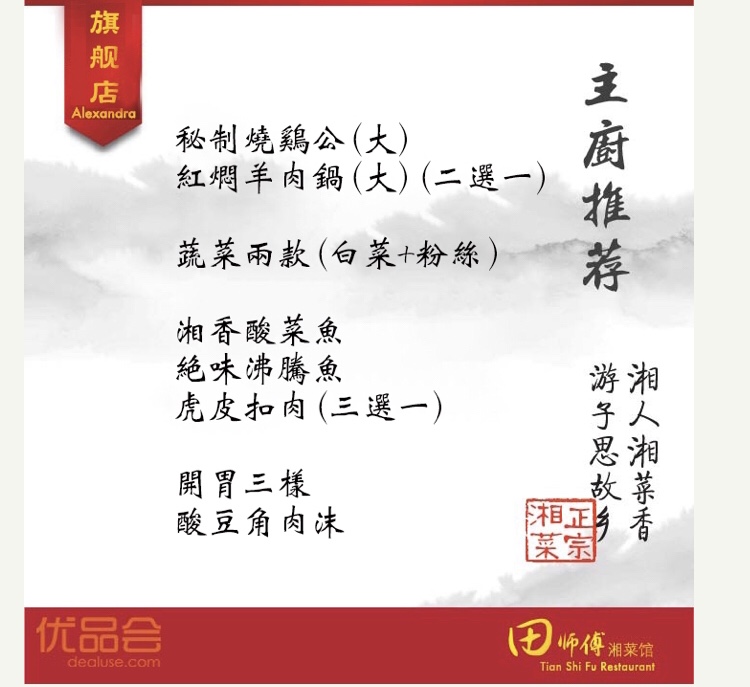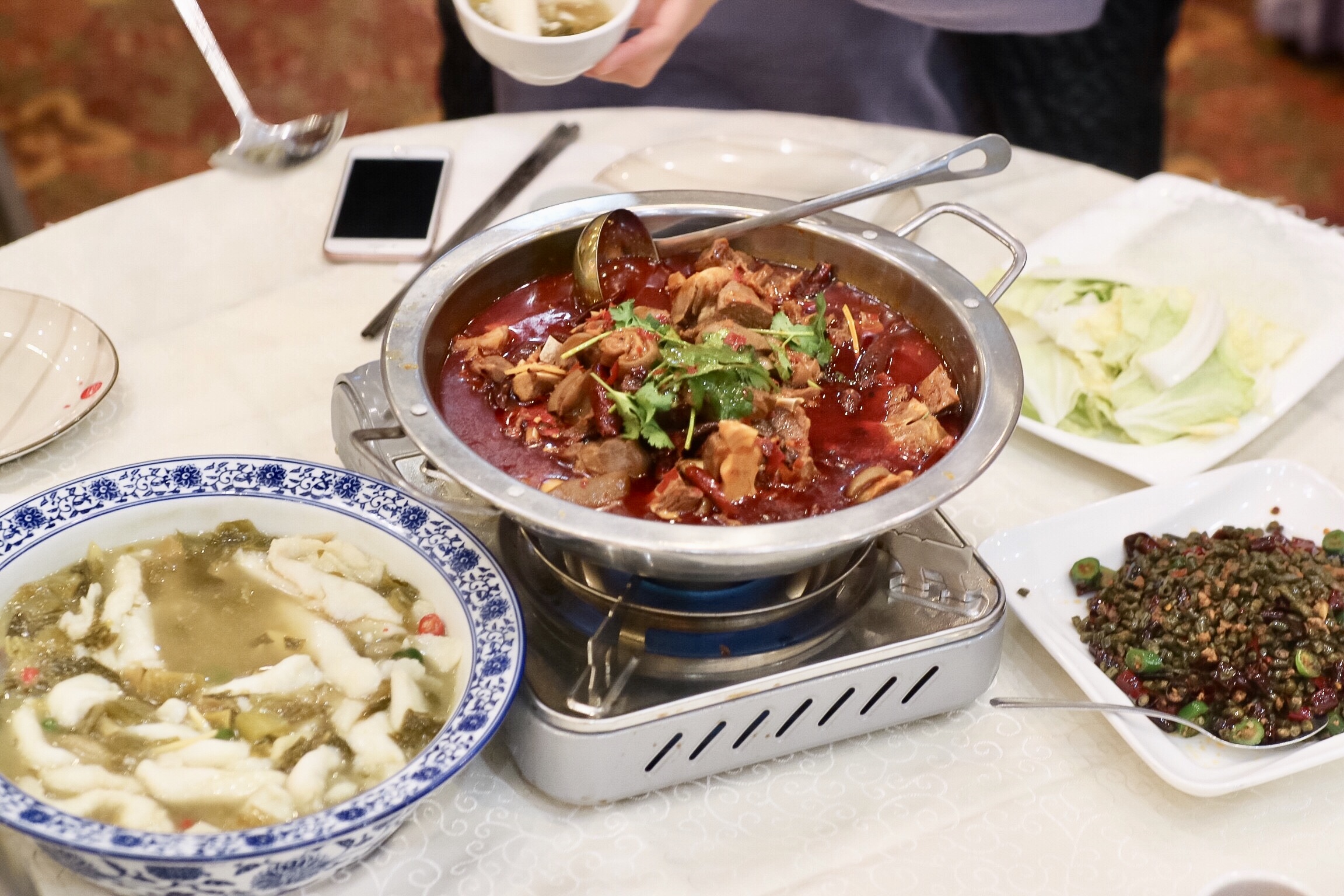 The Cold Appetizer dish is prepared with celery, daikon radish, and carrots, all cut in the same size, and covered in a dressing made with vinegar and chili oil. They forgot to serve this dish at the beginning and we had to ask them about it. It was quite nice actually. Apparently, Hunan folks like to add spiciness to cold dishes in the summer for opening the pores and keeping the body cool.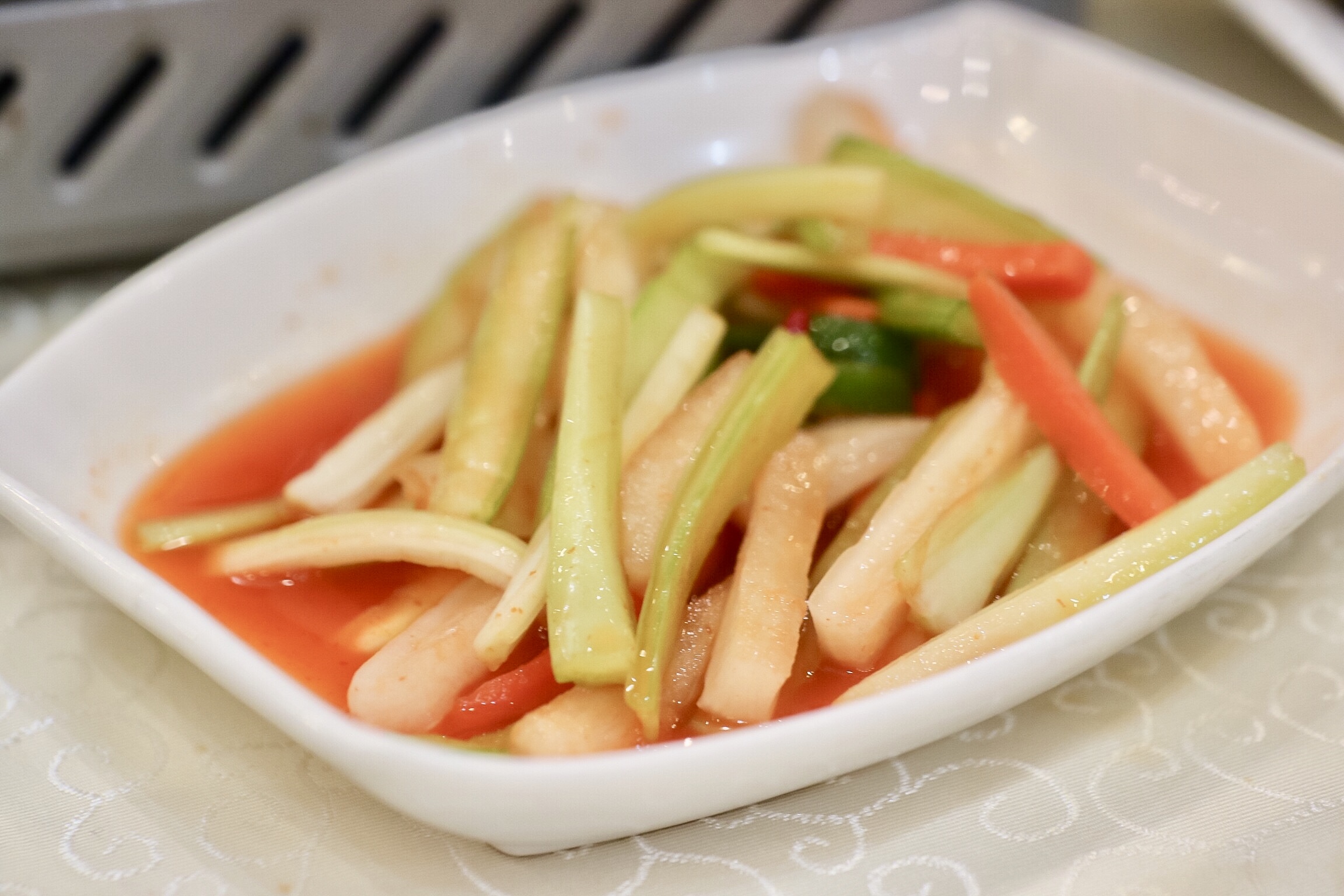 We picked the Braised Lamb Hotpot, with a great amount of dry chili pepper noticeable in the pot on the burner. But it was not as spicy as we thought. There was a lot of meat and it was quite satisfying for meat lovers like us.  The hotpot also came with sides of Napa cabbage and vermicelli for cooking in the pot as well.  And the other hotpot option for the dinner set is the House Special Chicken Hotpot.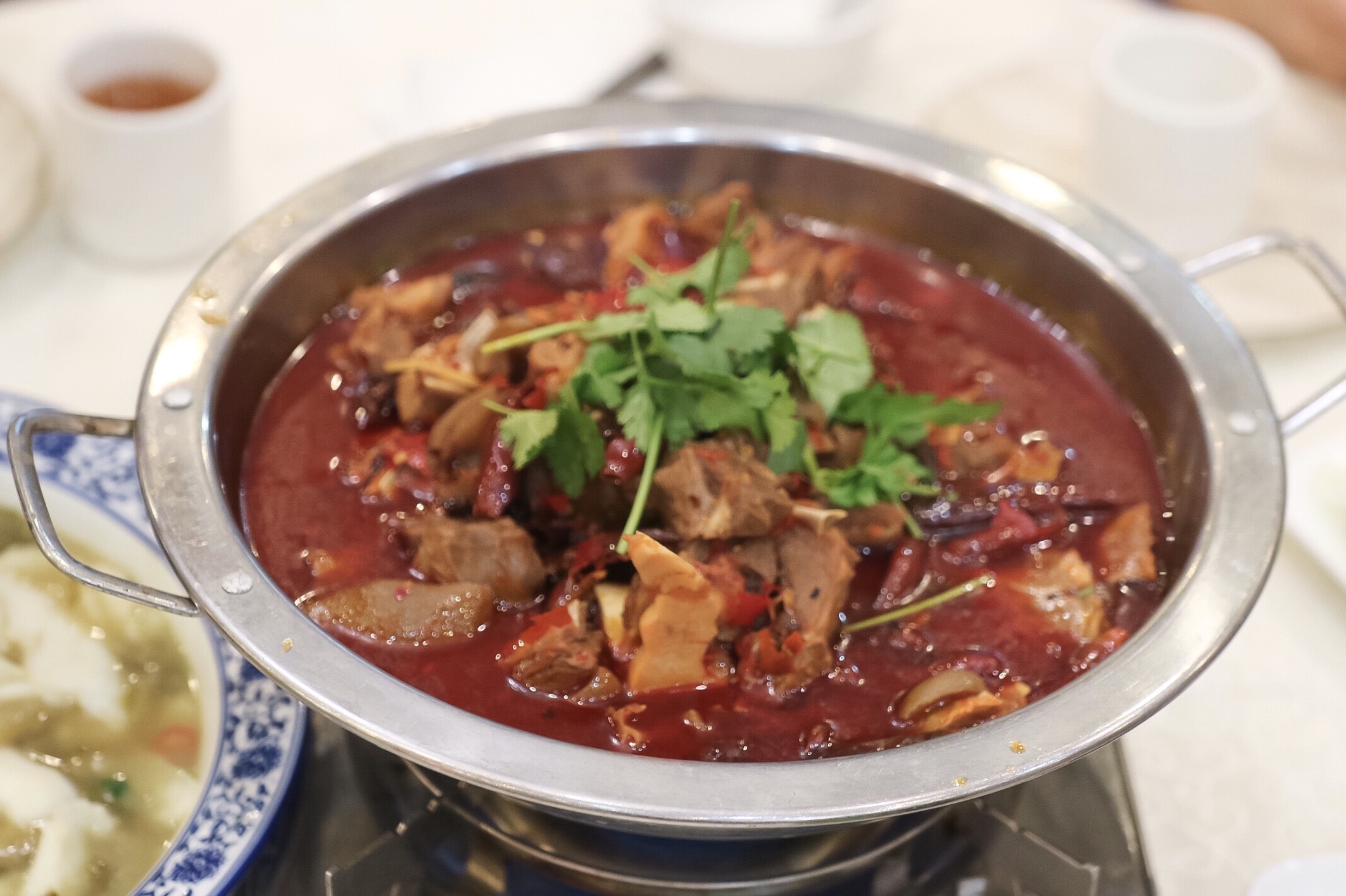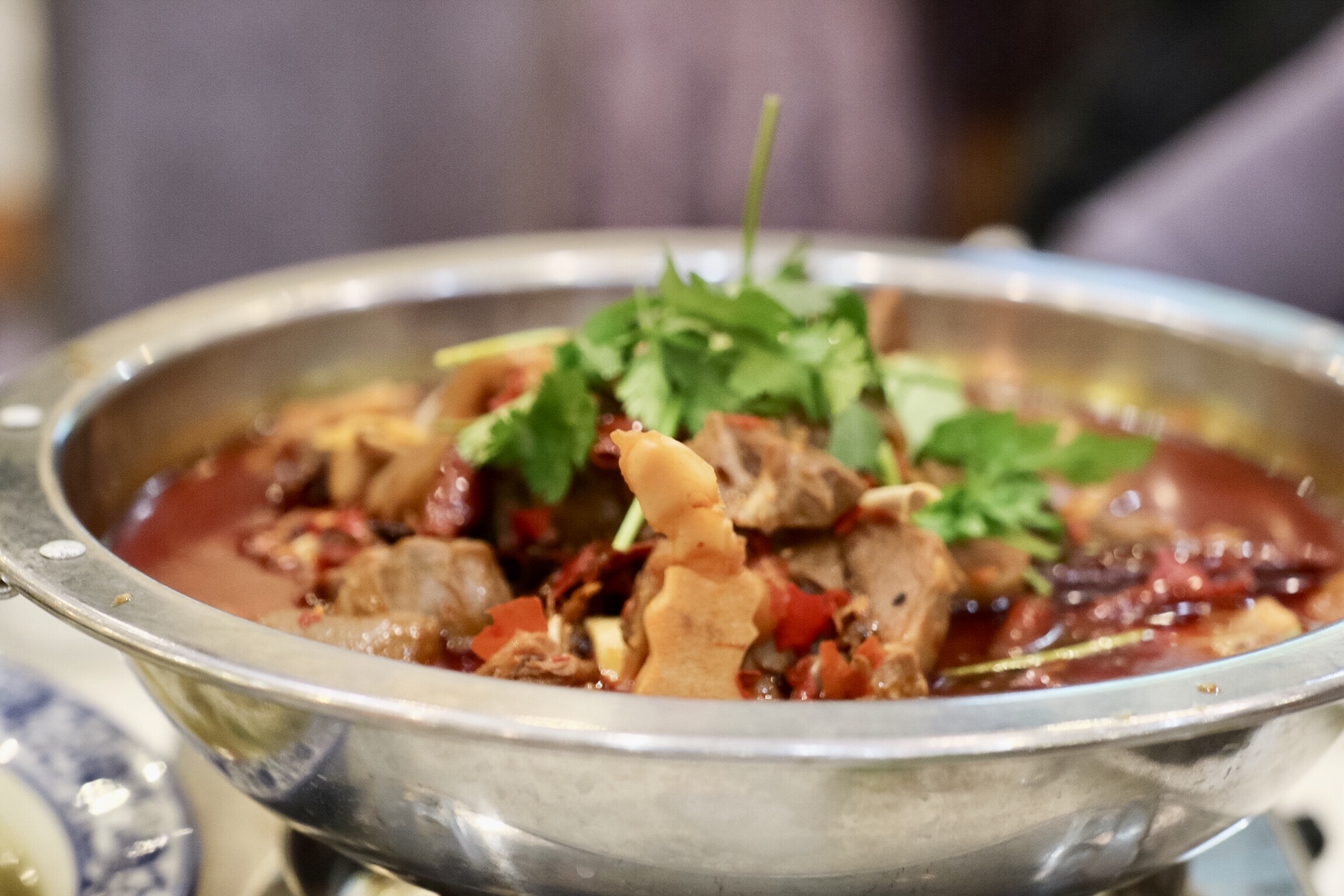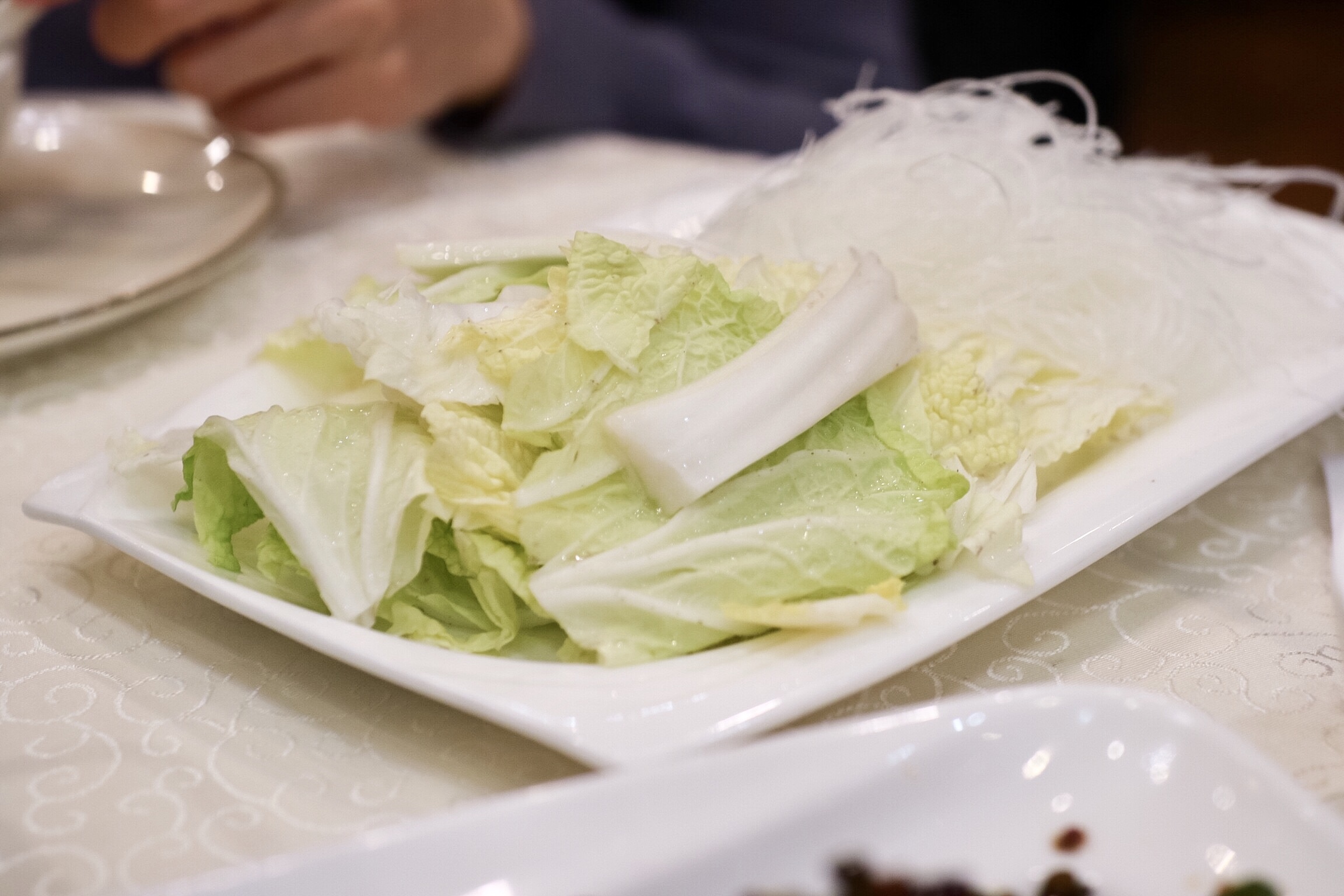 For the main dish, we tried the Fish with Pickled Cabbage. Although the chili was not as noticeable, the dish was spicy. The heat sneaked in a few seconds after putting the fish in the mouth, although quite strong, nicely balanced by the tartness of the pickled cabbage. Although picked cabbage is quite popular in many regions in China, and this dish definitely has different versions, this is definitely the spiciest version and it turns out to be quite flavourful.  There are also the Special Boiled Fish and the Braised Pork Belly to choose from for the main protein dish.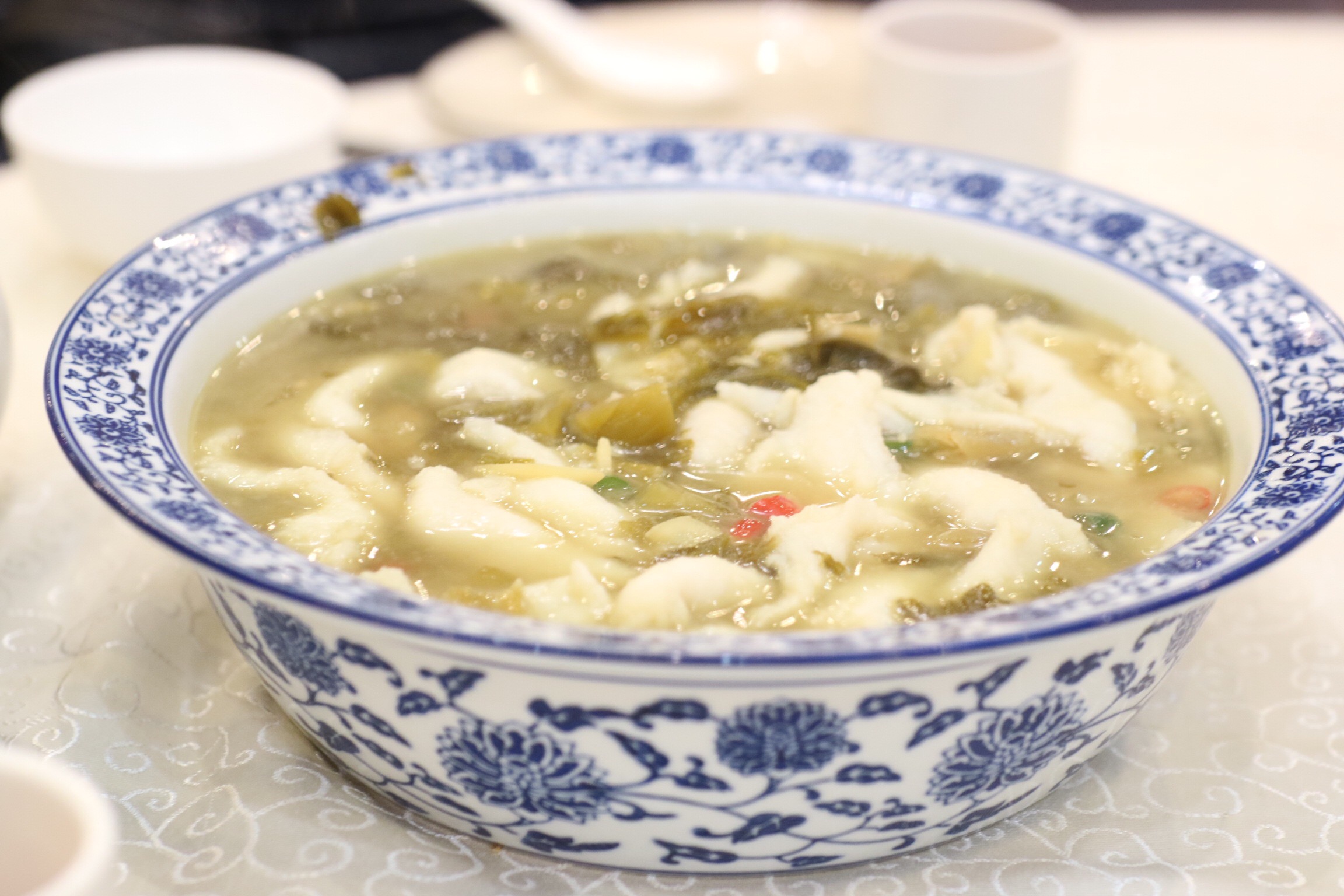 To our surprise, our most favourite dish was the Pickled Long Beans with Ground Pork Stir Fry. There was a ton of great flavours – spicy, savoury, and vinegary, definitely a tastebud waking dish. I could probably get this and eat with a bowl of rice. This is definitely the best representation of Hunan cooking.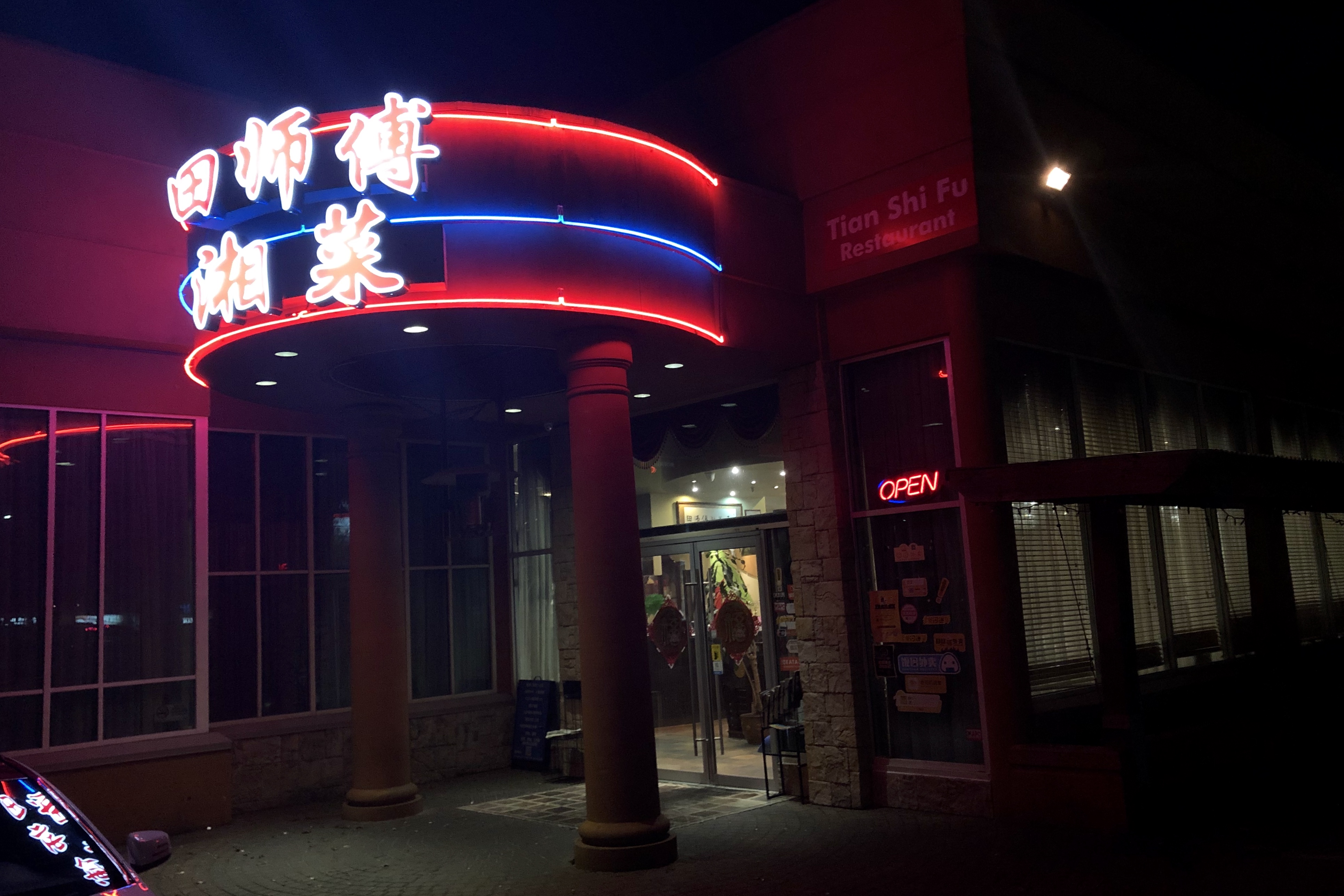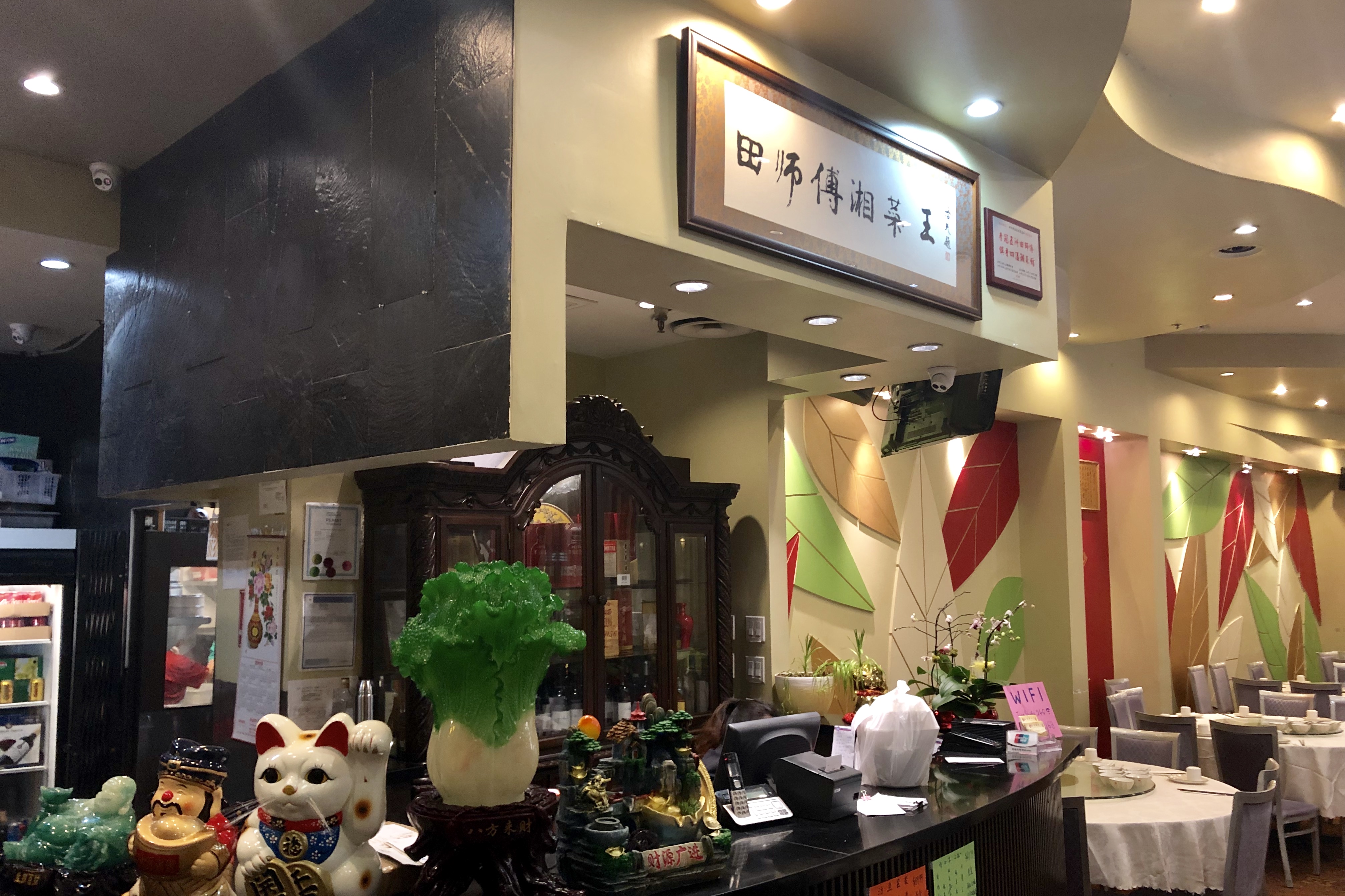 Final thoughts
To folks who are unfamiliar with Chinese cuisine from Hunan Region, Tian Shi Fu provides the experience. My friends from Hong Kong and Malaysia did enjoy the food with me. But bear in mind that you have to be able to handle spicy food. The types of spices are different in Hunan cuisine – other than a lot of chili peppers, they use a lot of sour or tart ingredients like vinegar and pickled vegetables. Fish with Pickled Cabbage is a must-have, and so is the Pork and Sour Green Beans. If you like spicy food, the stimulating sensation is quite a treat for you.  And if you can't read Chinese, grab a friend who can, because this $49.99 DealUse dinner for four special is a pretty good deal.
$$
rating: 3.5/5
Tian Shi Fu
8251 Alexandra Rd, Richmond, BC V6X 1C3
(604) 276-9168