Peaceful Restaurant: 20 years of perfecting a Chinese culinary artistry
I was invited to a Chinese tasting at Peaceful Restaurant's Kitsilano location on West 4th Avenue.
Since Peaceful Restaurant opened its first location in 1997,  Owner and Master Chef, Charlie Huang, has been known by many as his signature Chinese dumplings and Beef Roll were featured on Guy Fieri's Diners, Drive-Ins and Dives on the Food Network.  Many culinary and restaurants awards and 6 more locations later, Peaceful Restaurant has become a recognized local favourite for over 20 years.
We were fortunate to join Peaceful's Chinese New Year celebration tasting, where we had a chance to witness Chef Huang showcasing his craft of hand-pulling noodles and dumpling making. Many guests even got their hands on the dough for an amazing culinary lesson.
Noodle and Dumpling Making Demos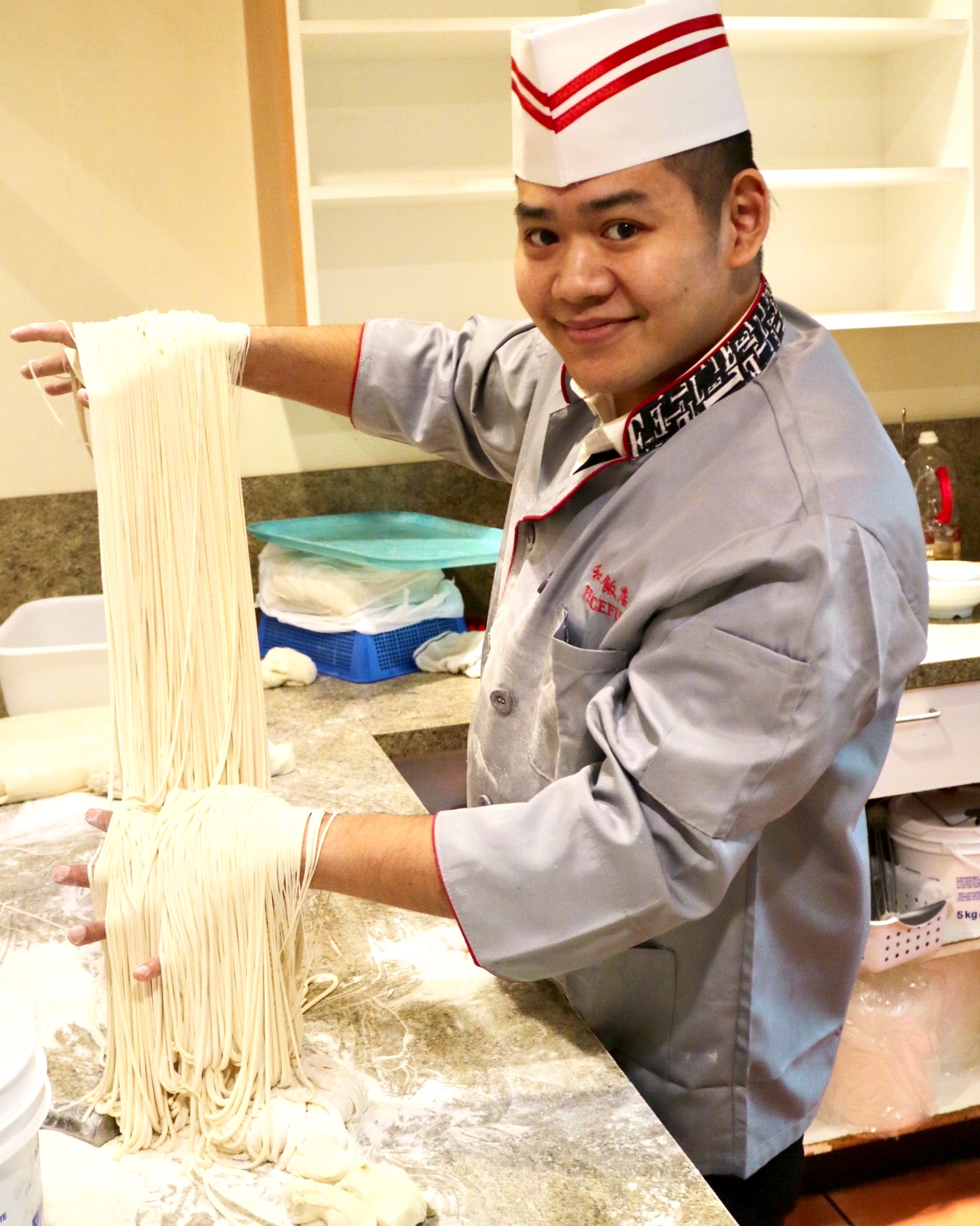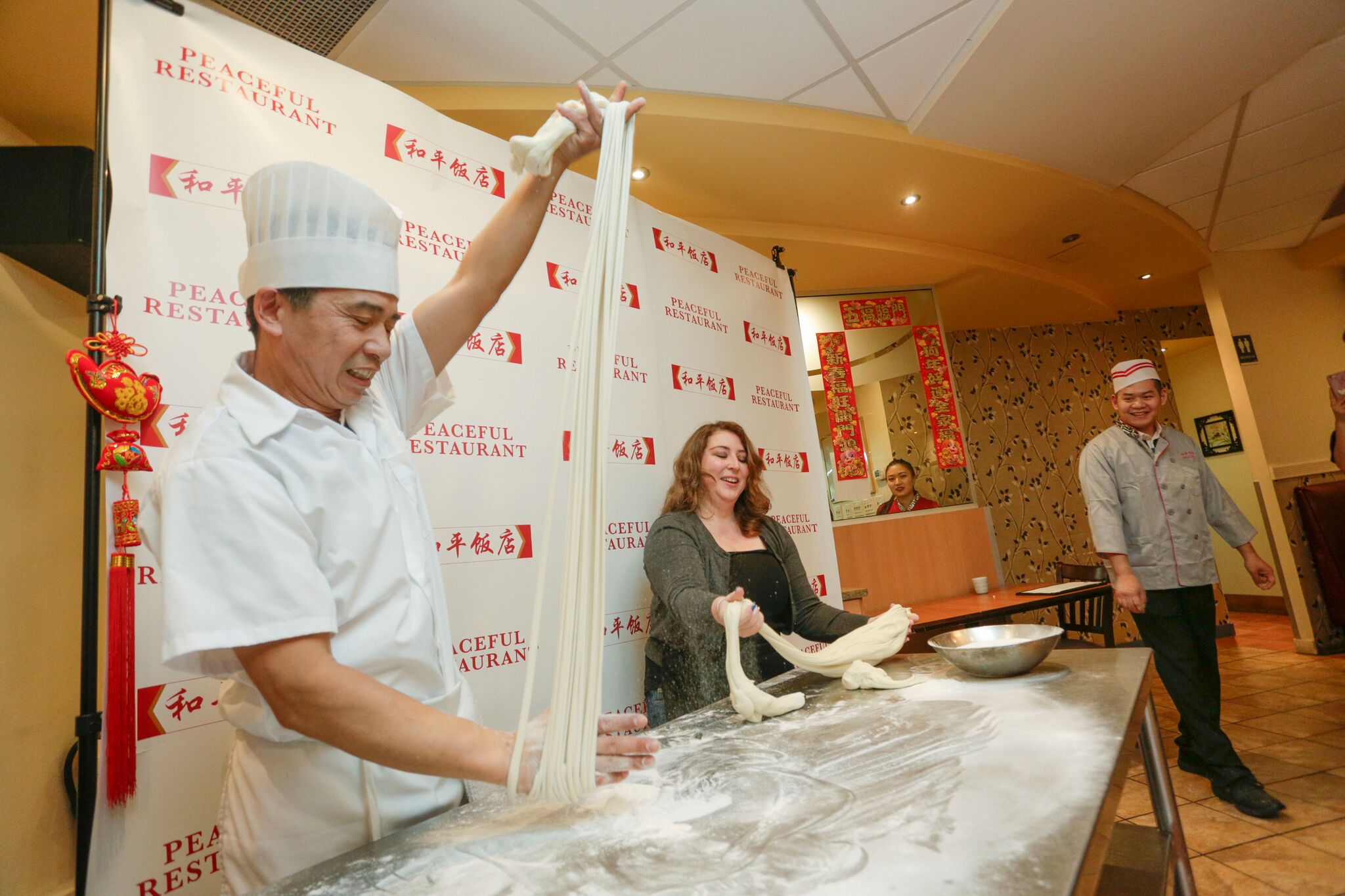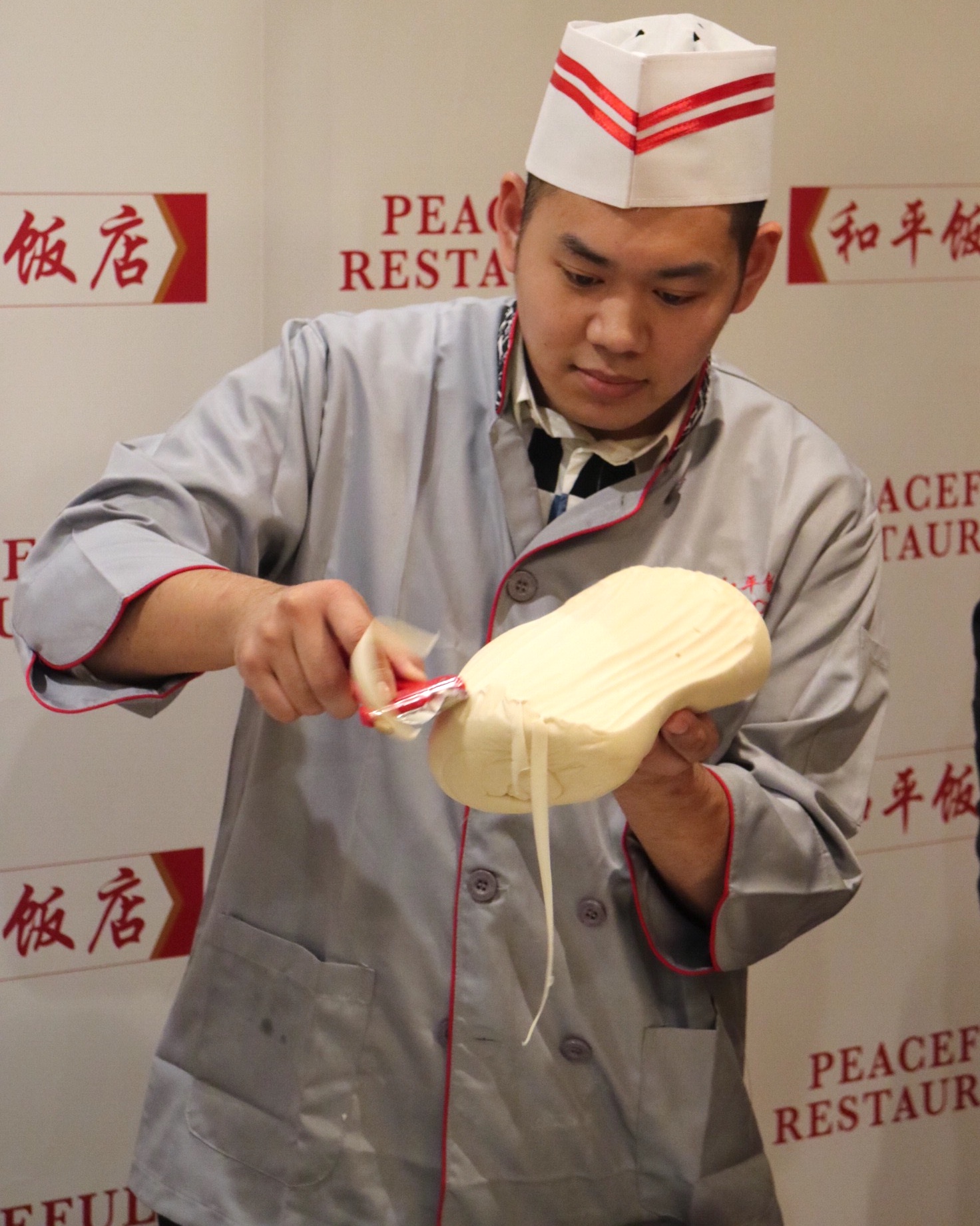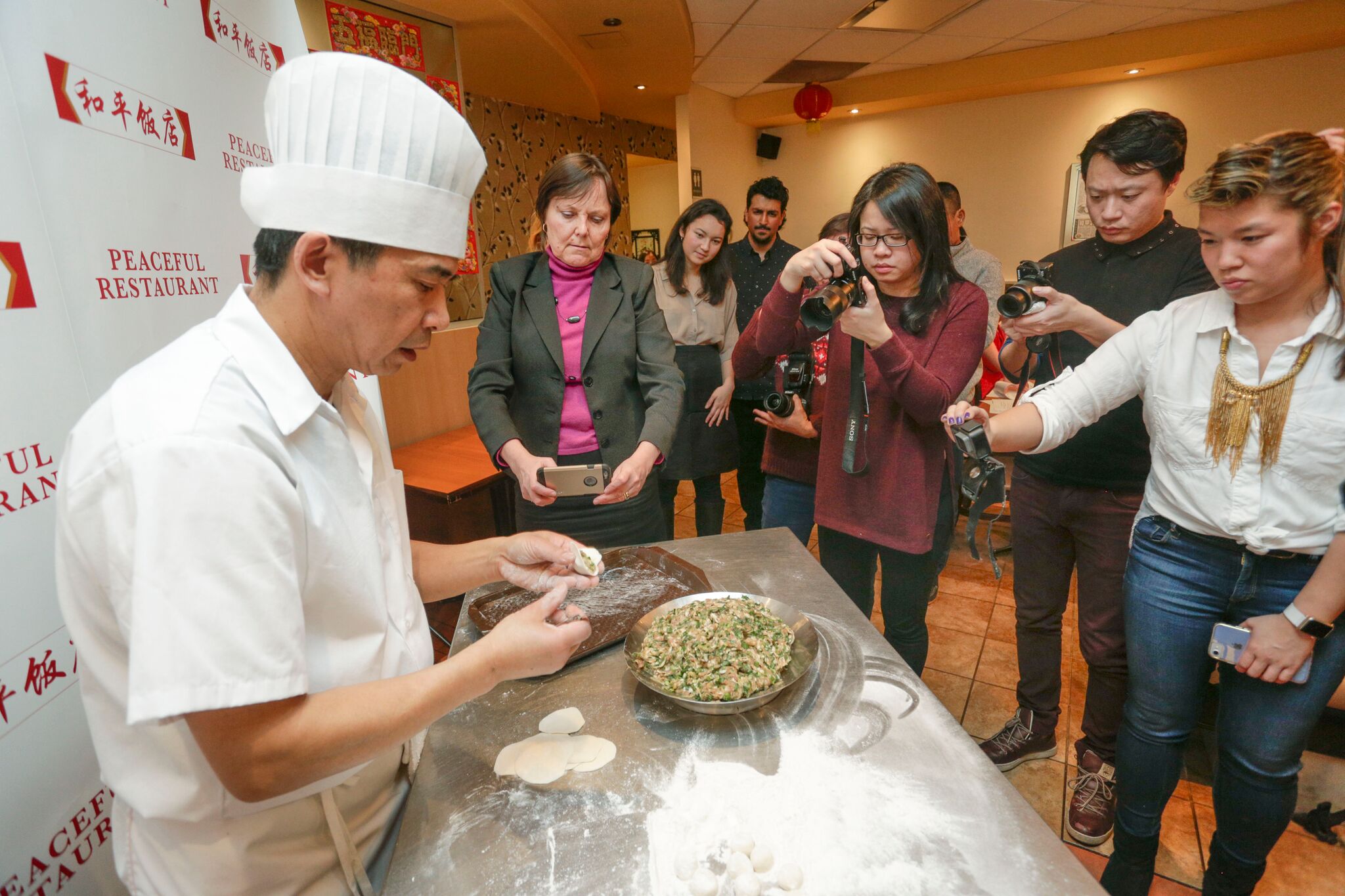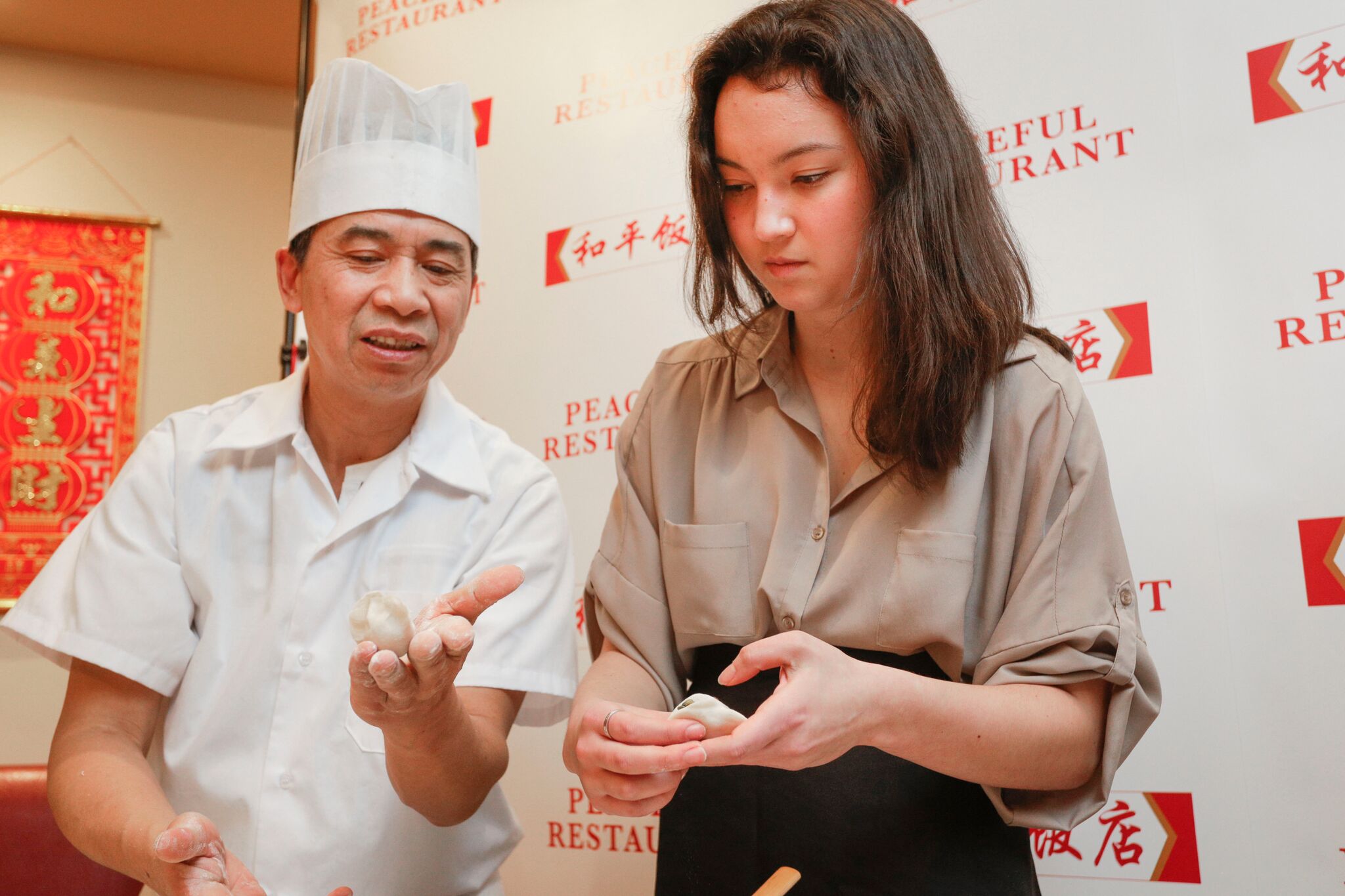 Imported Chinese spirits
I was fascinated by a couple imported Chinese spirits offered a the tasting. The first one was a mijiu (Chinese version of sake) made by white sticky rice, very smooth and subtly sweet, and similar to Japanese sake.  And the other one was called the Chinese Happy Wine, which was a cassia wine, or called Guihua Chen Jiu in China, a low proof distilled spirit infused with sweet osmanthus flowers. I had had some pastries made with osmanthus and it has a very distinct beautiful
aroma.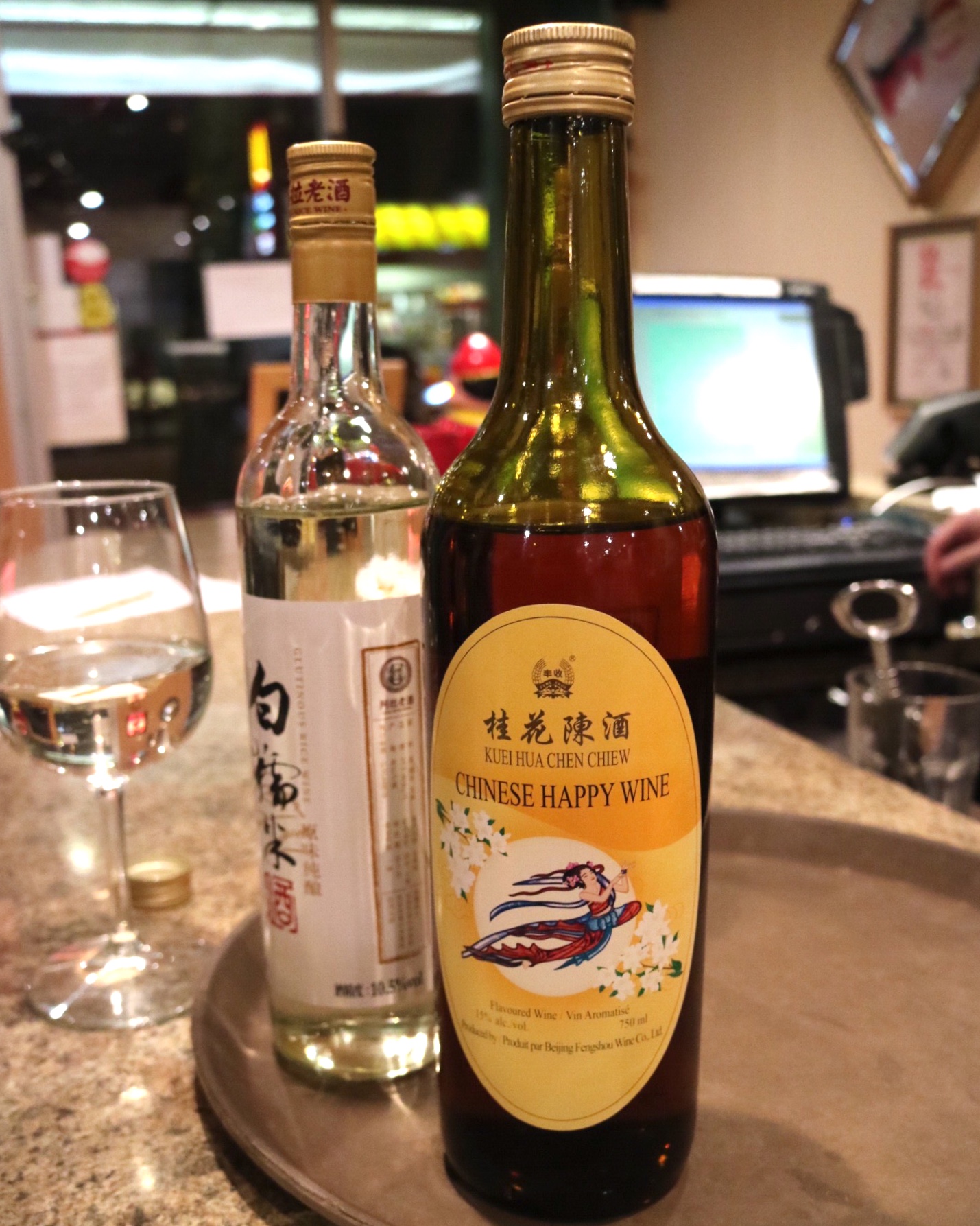 Signature Dishes
Woodear Mushroom Salad
Sichuan Cucumber Salad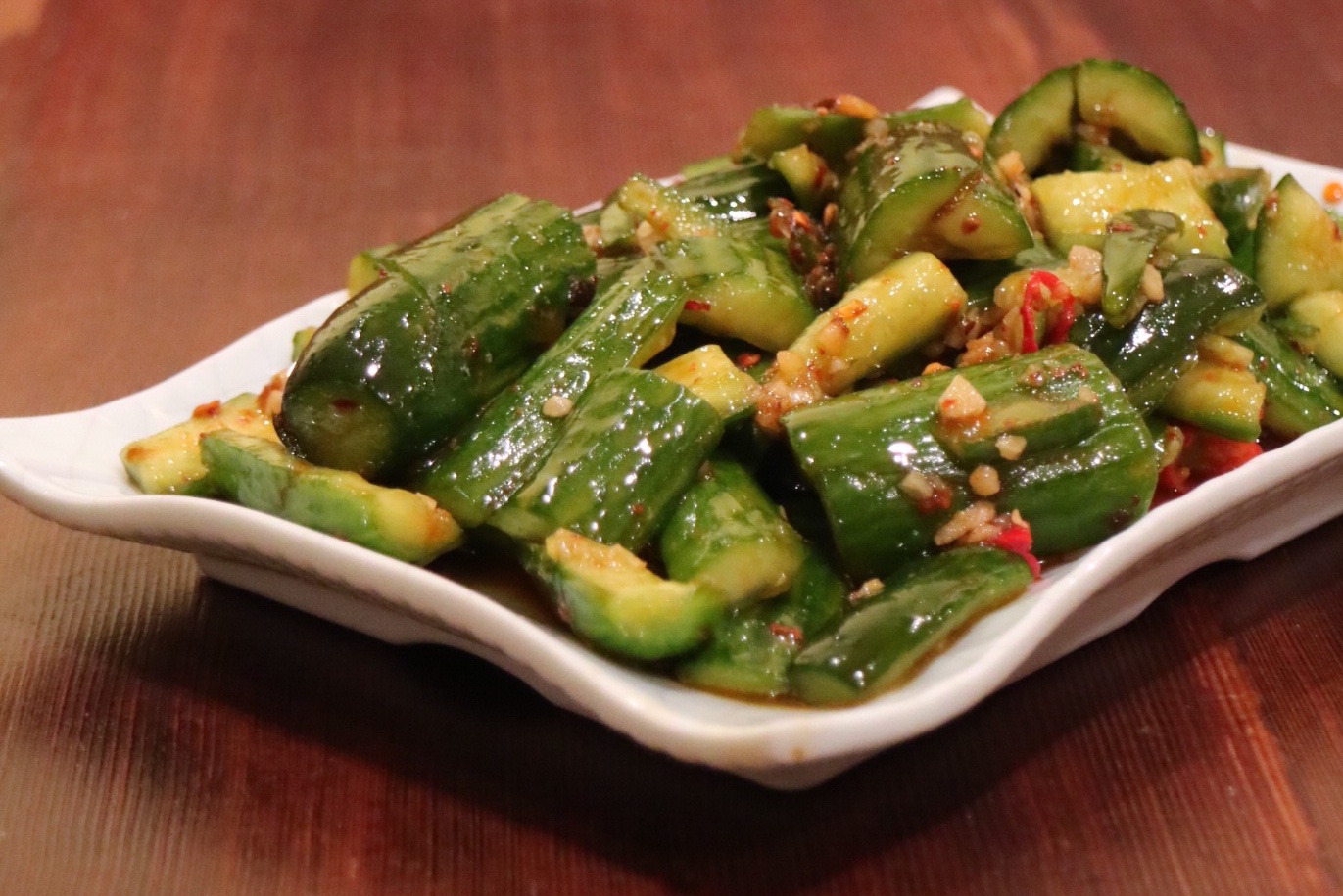 Xi'an White Lamb Soup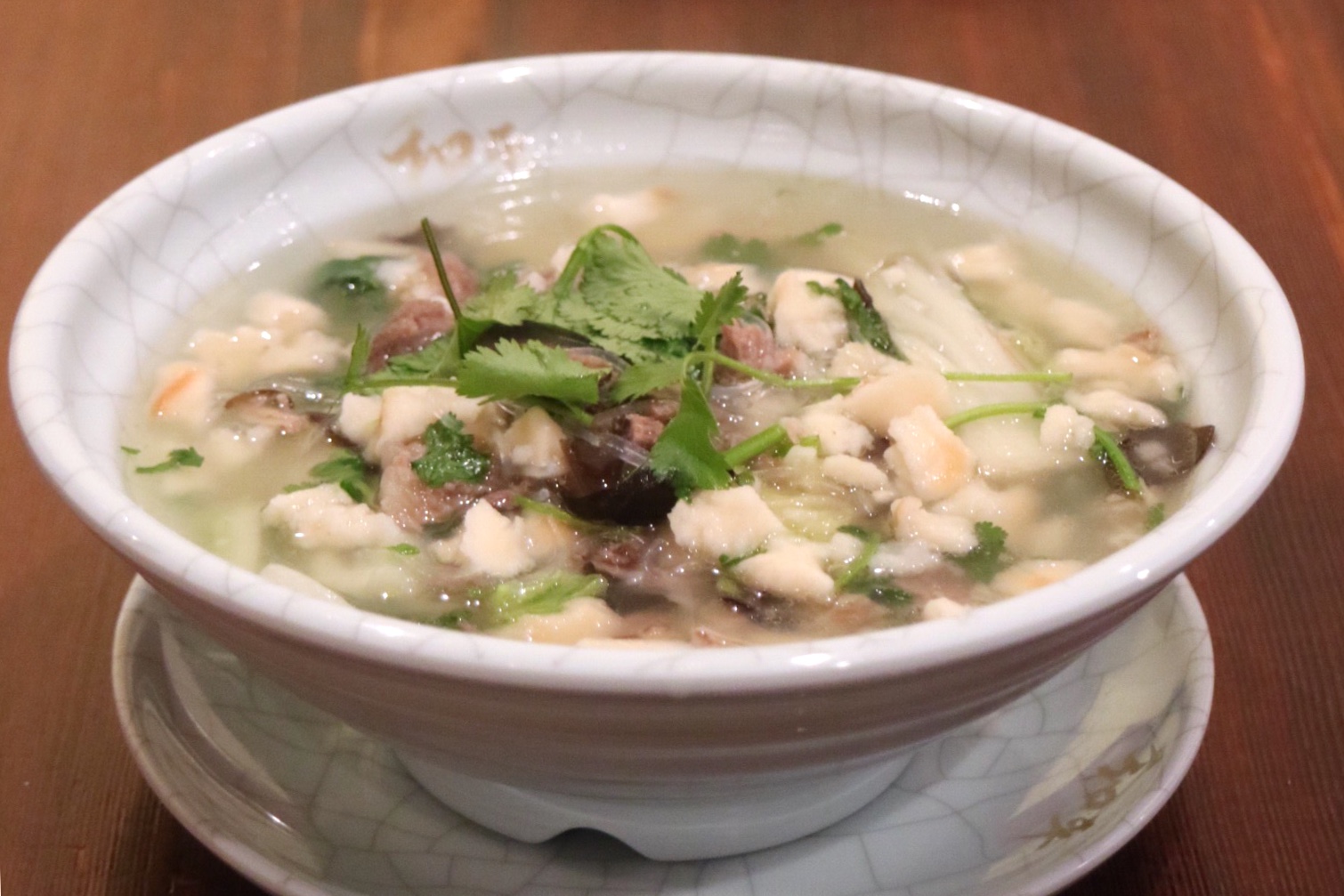 Xinjiang Cumin Lamb with Sesame Flatbread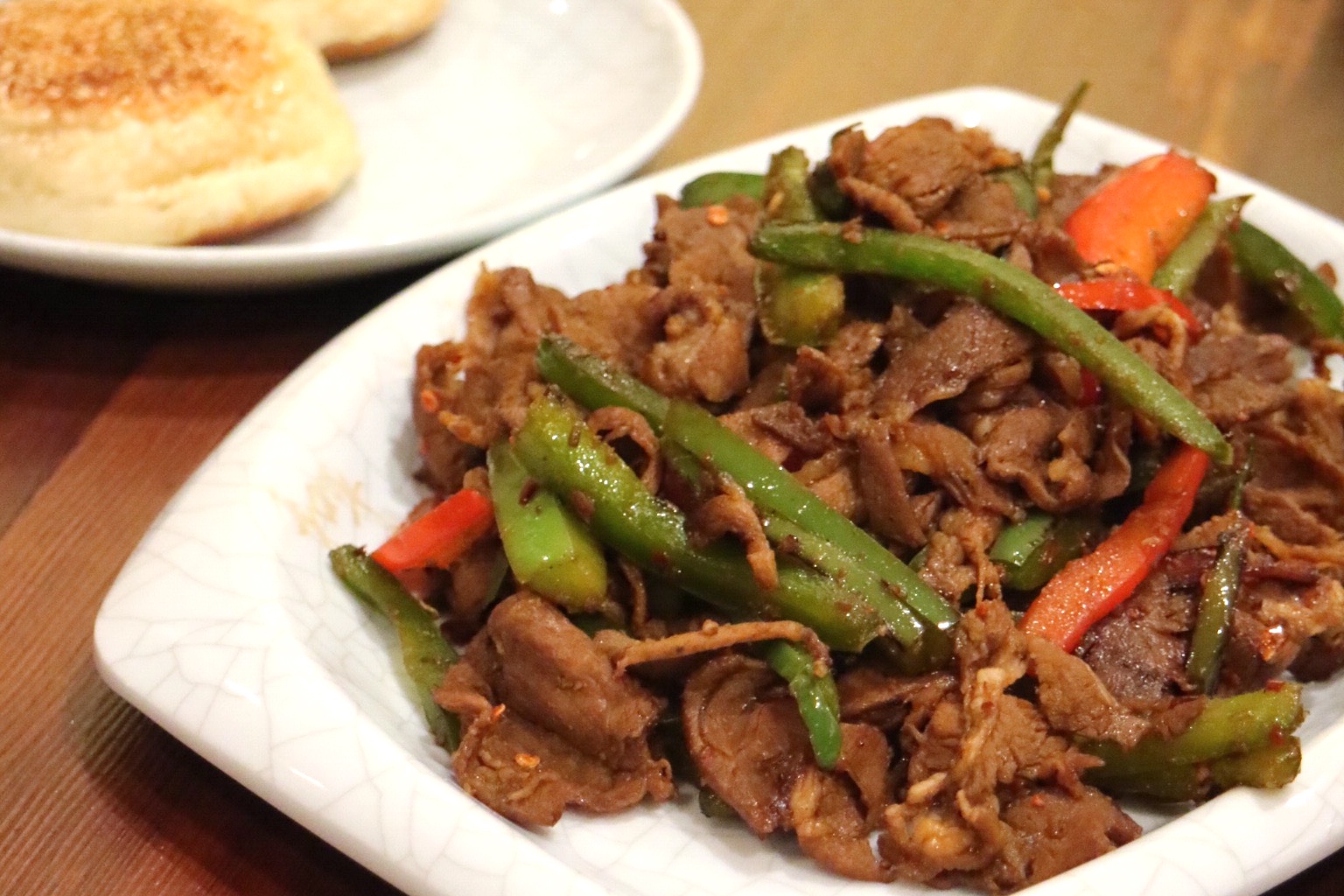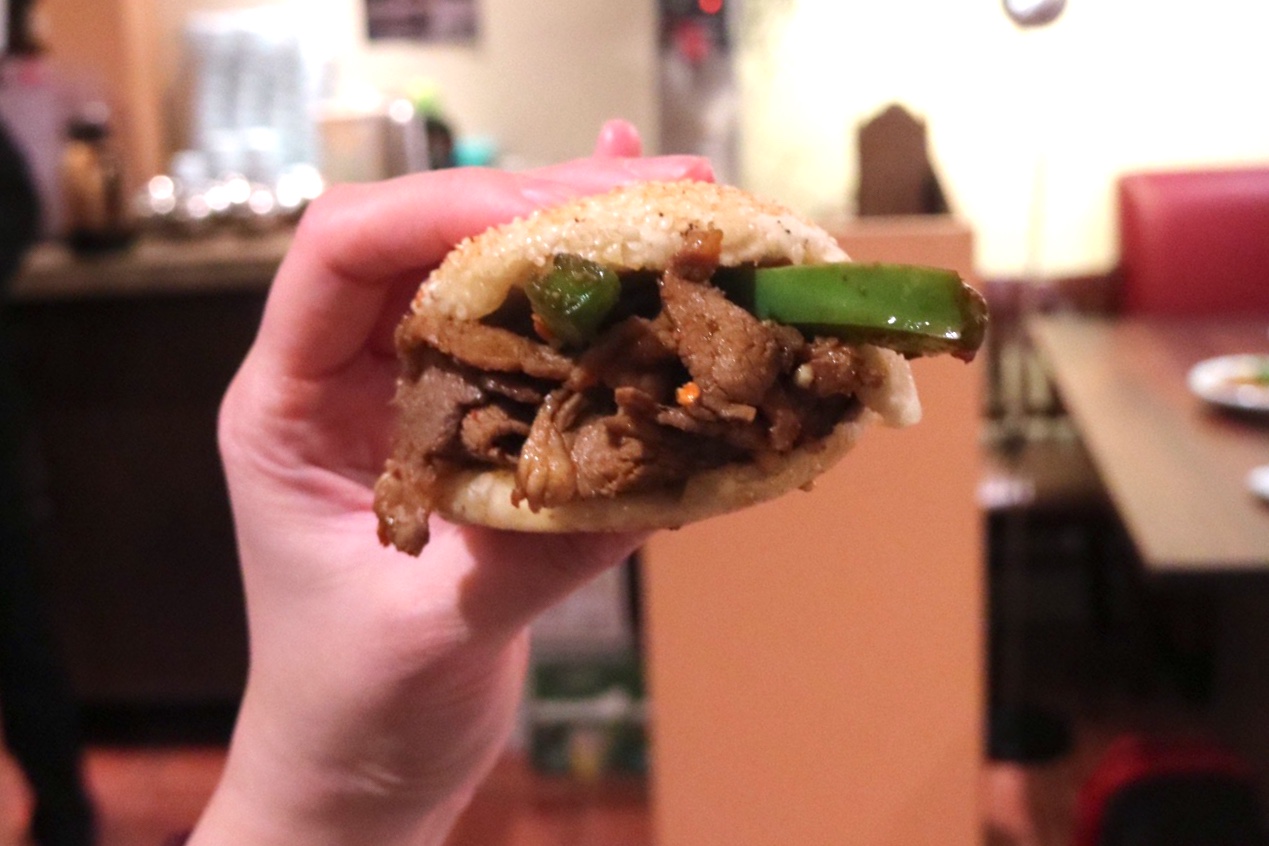 Sizzling Hot Chili Noodles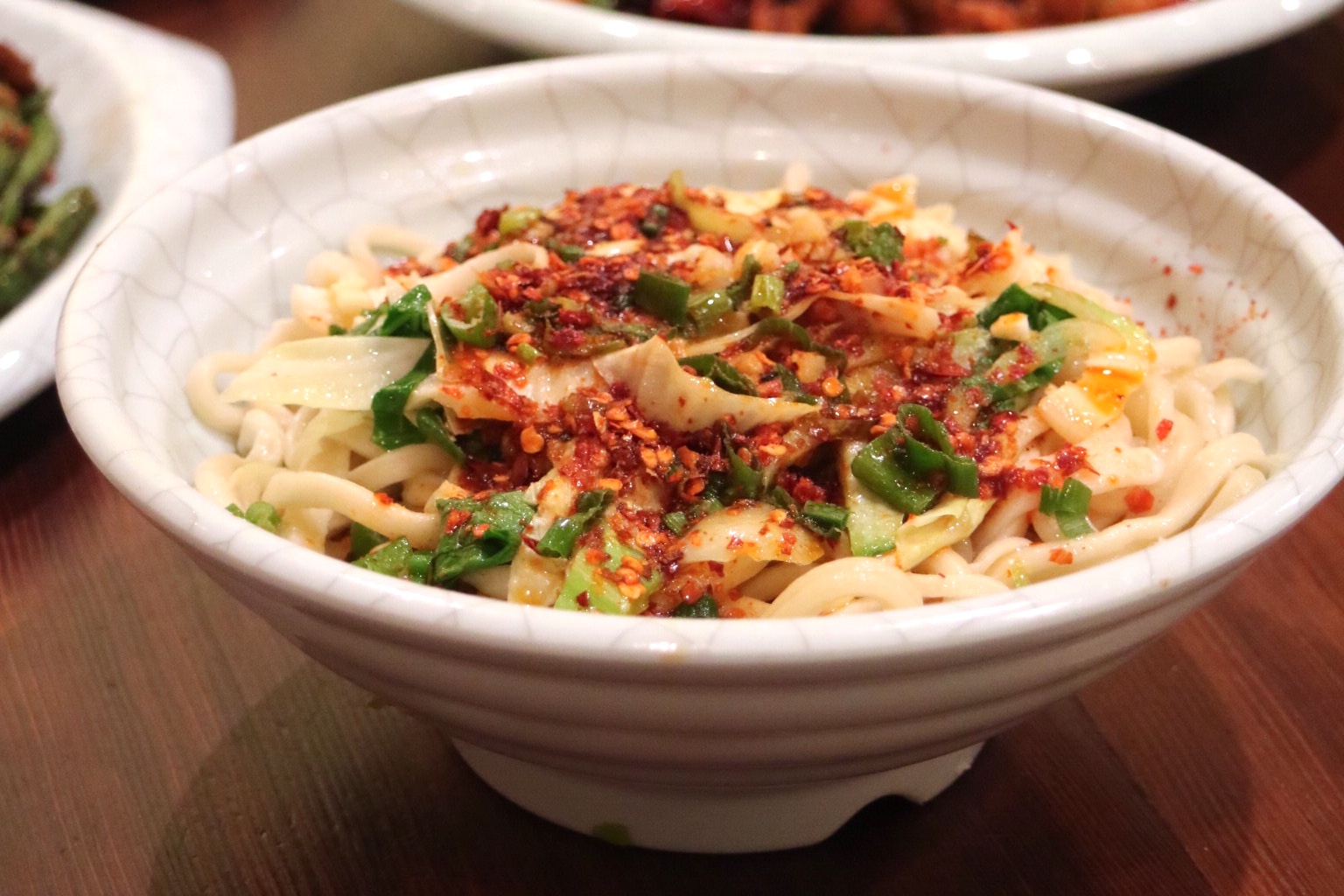 Sichuan Thousand Chili Chicken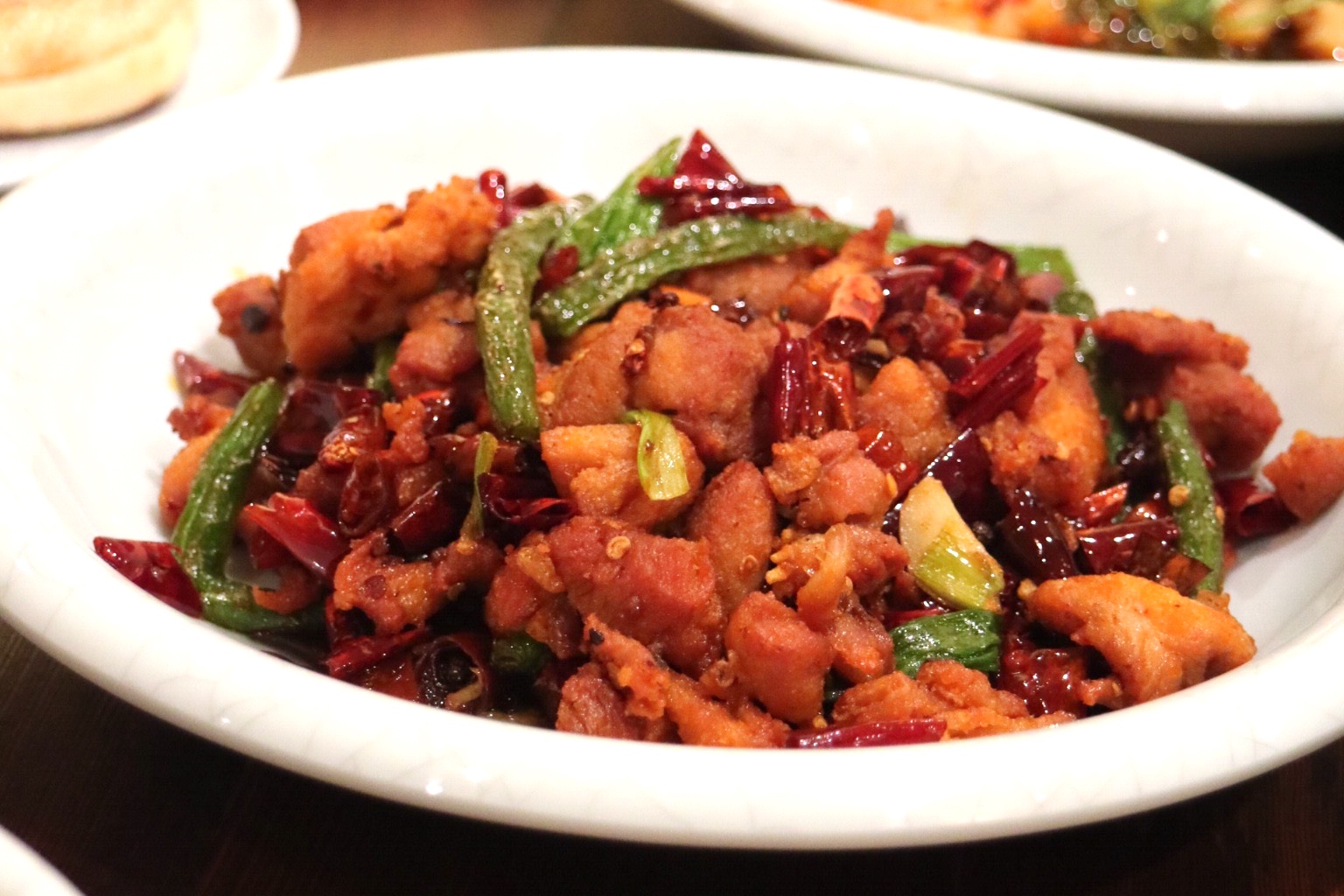 Sichuan Thousand Chili Chicken
Dan-Dan Noodles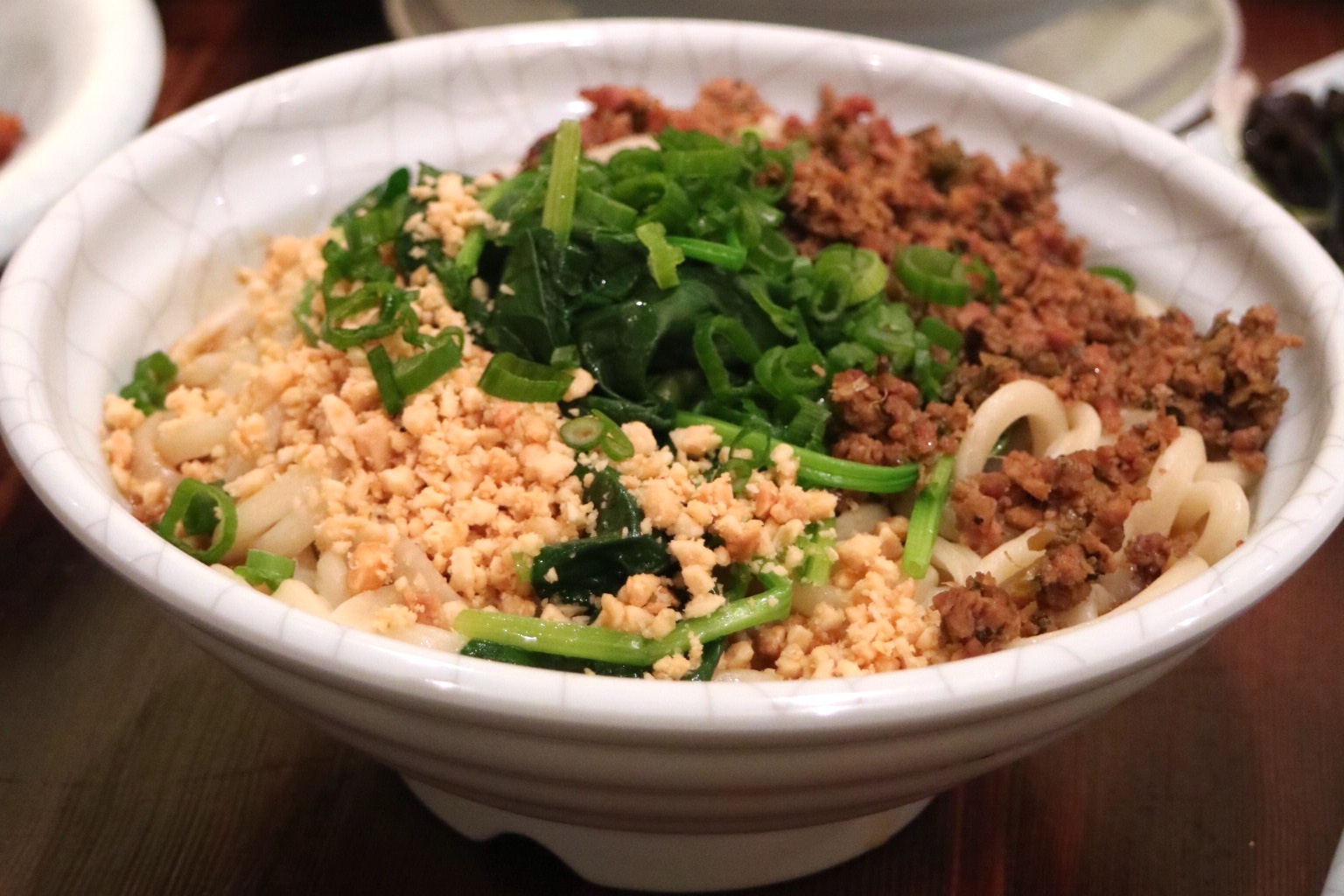 Dan-Dan Noodles
Sichuan Broth Braised Fish
Sichuan String Beans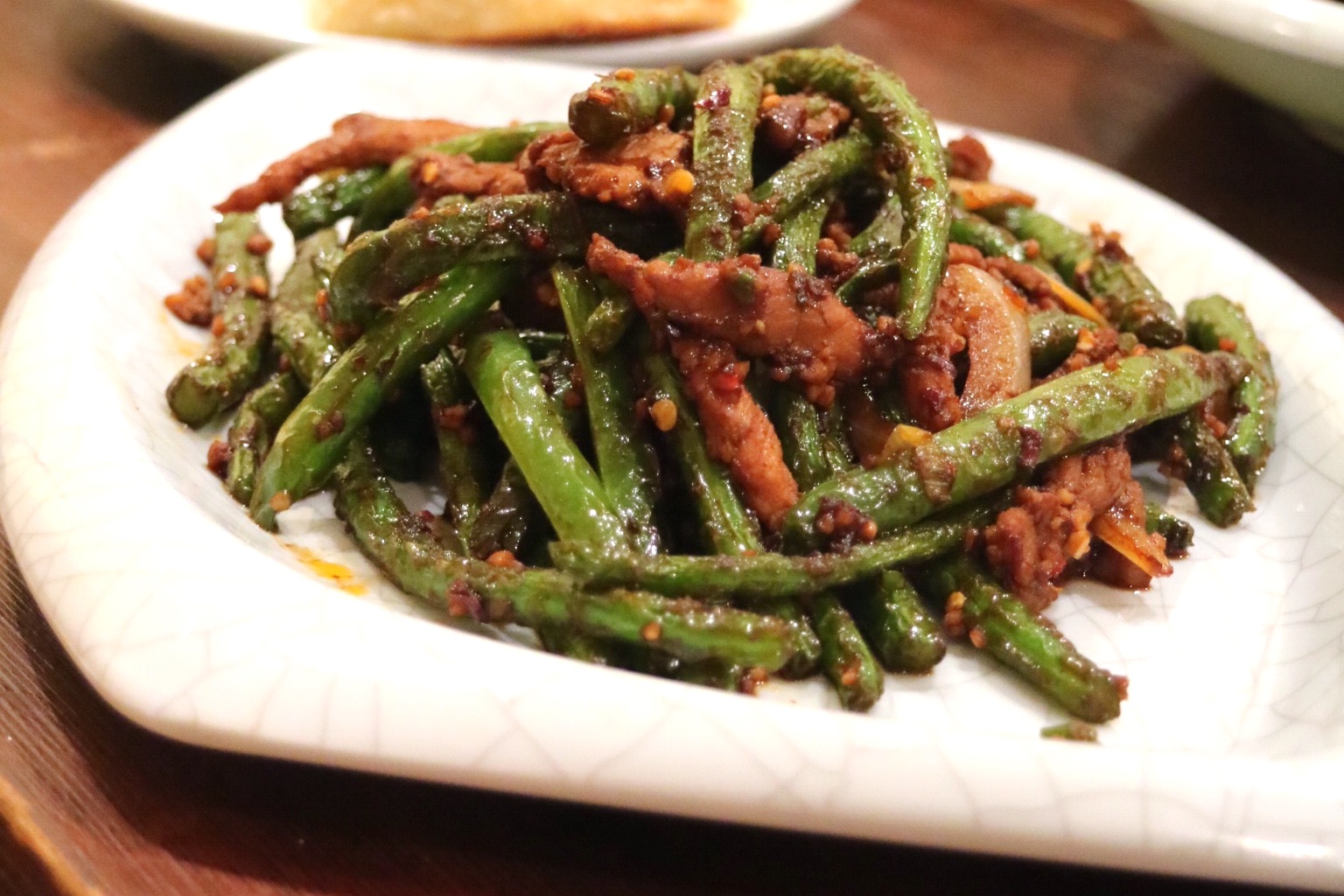 Pan Fried Vegetable Dumplings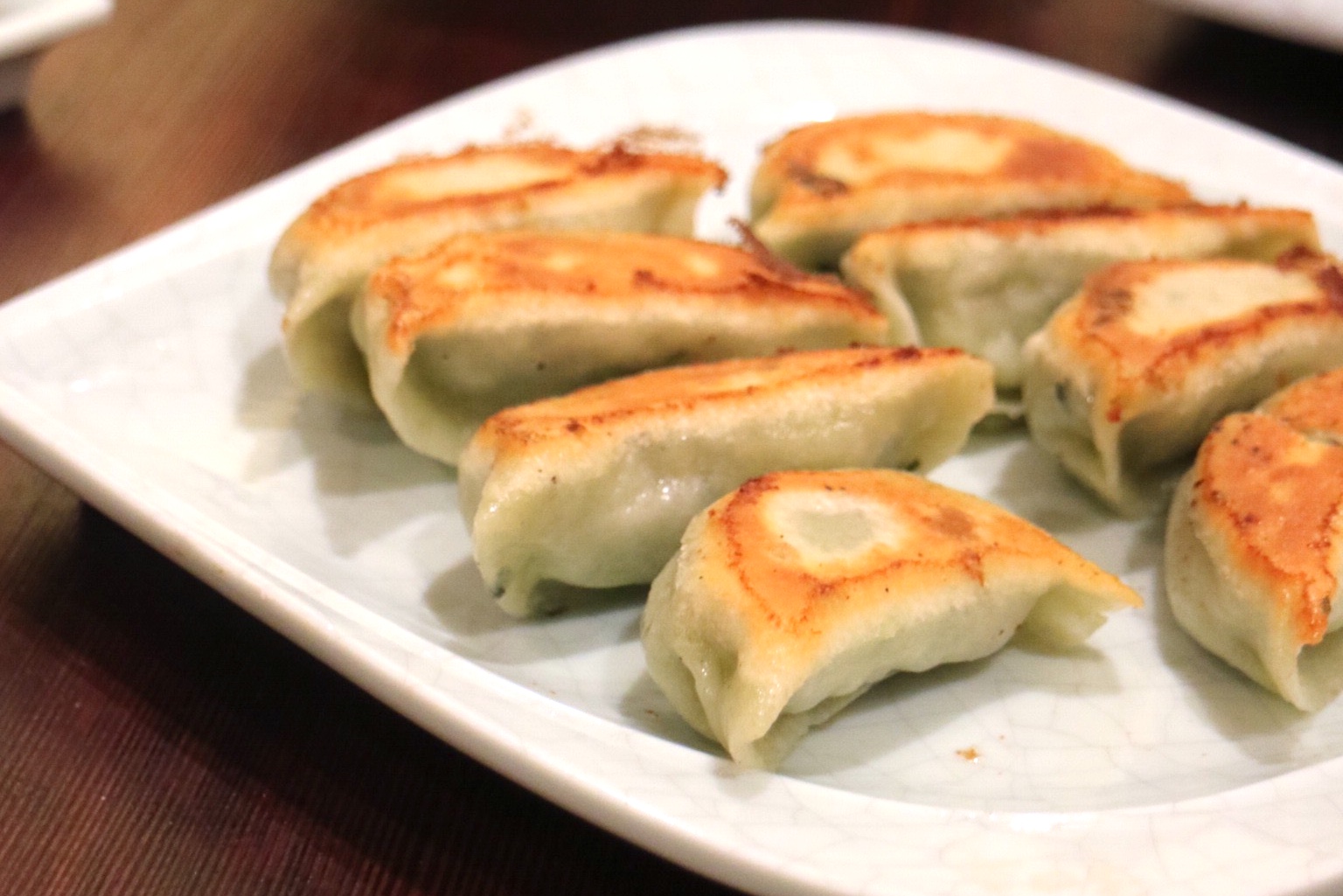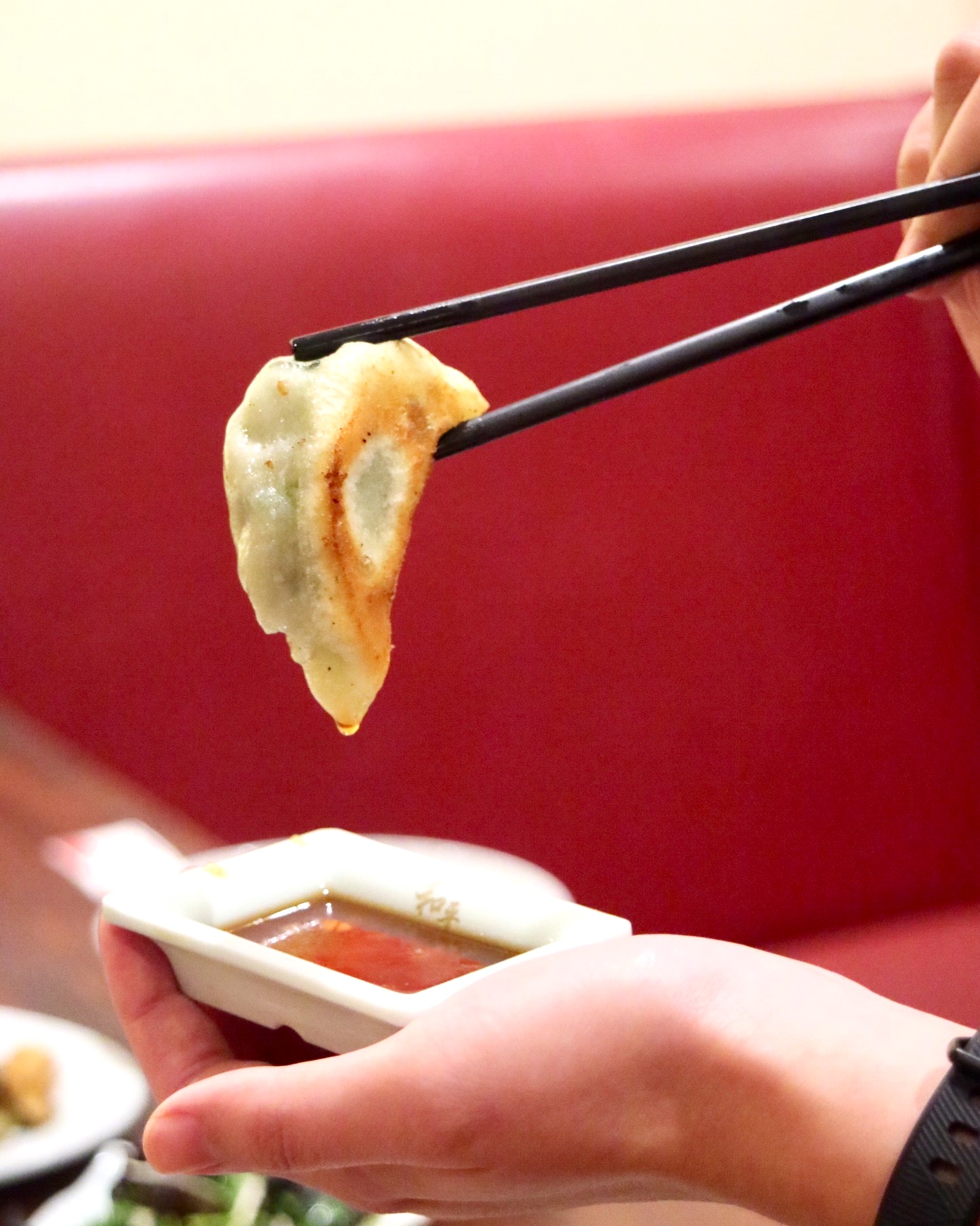 Northern Pork Dumplings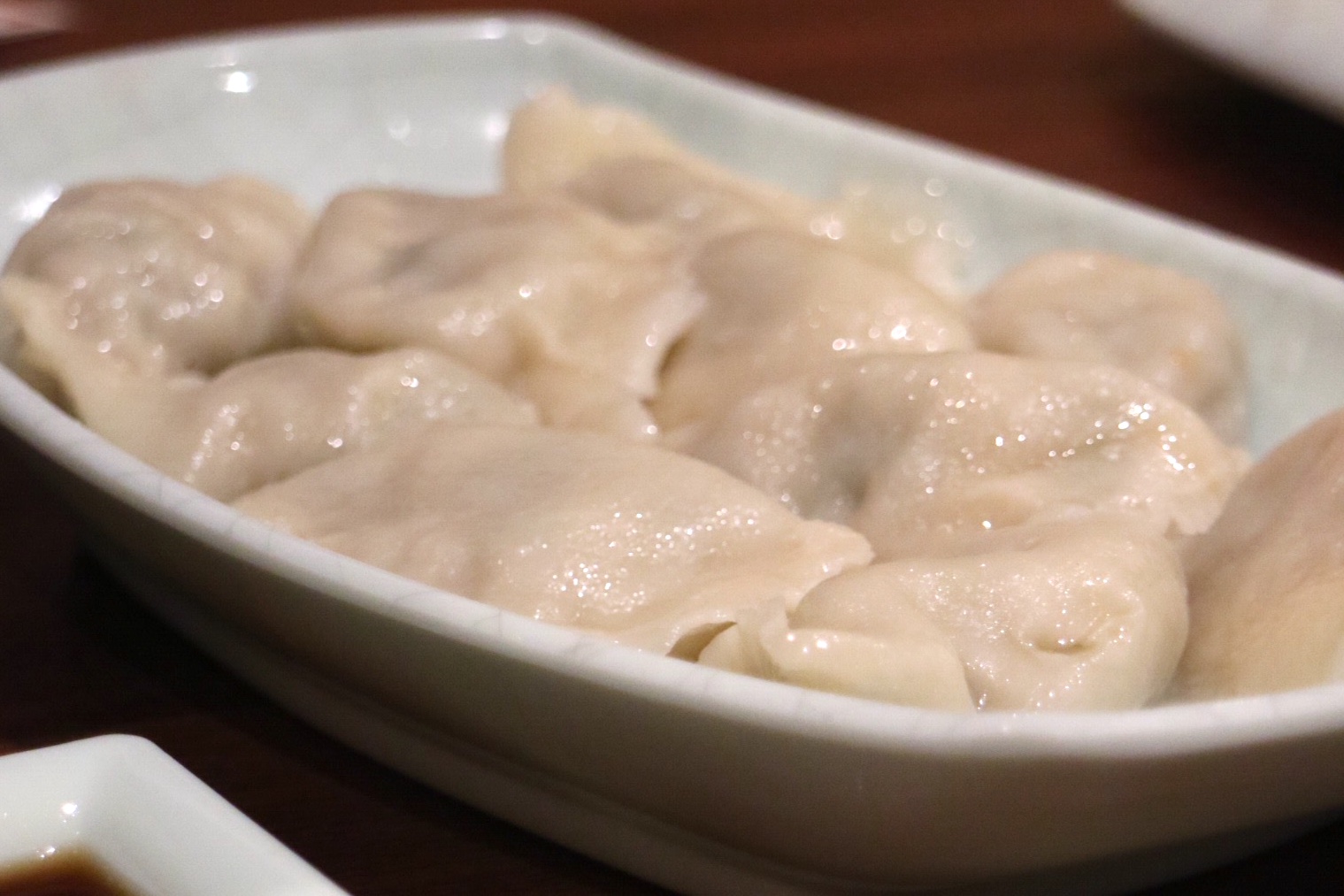 Pan Fried Chinese Rice Cakes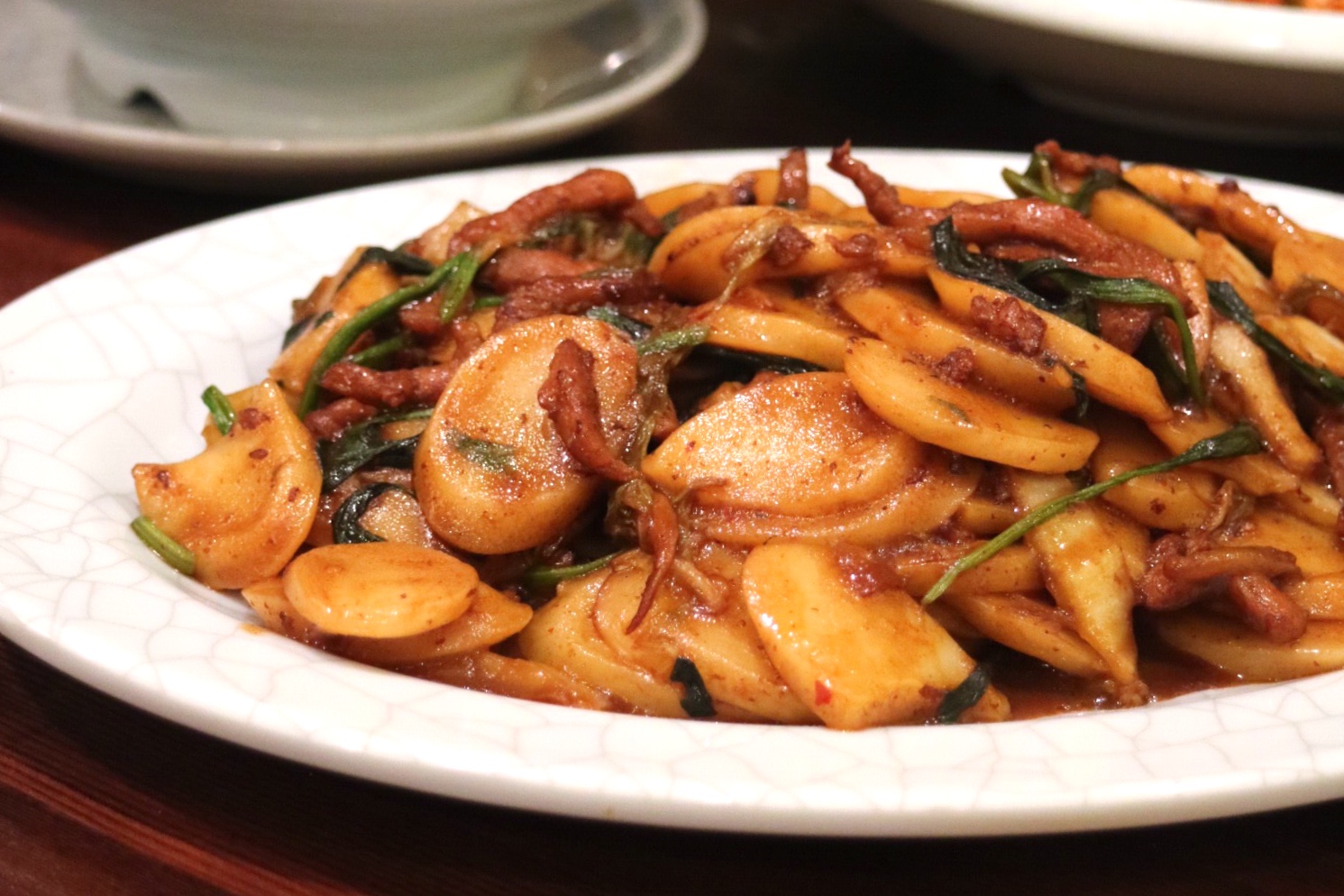 Beef Roll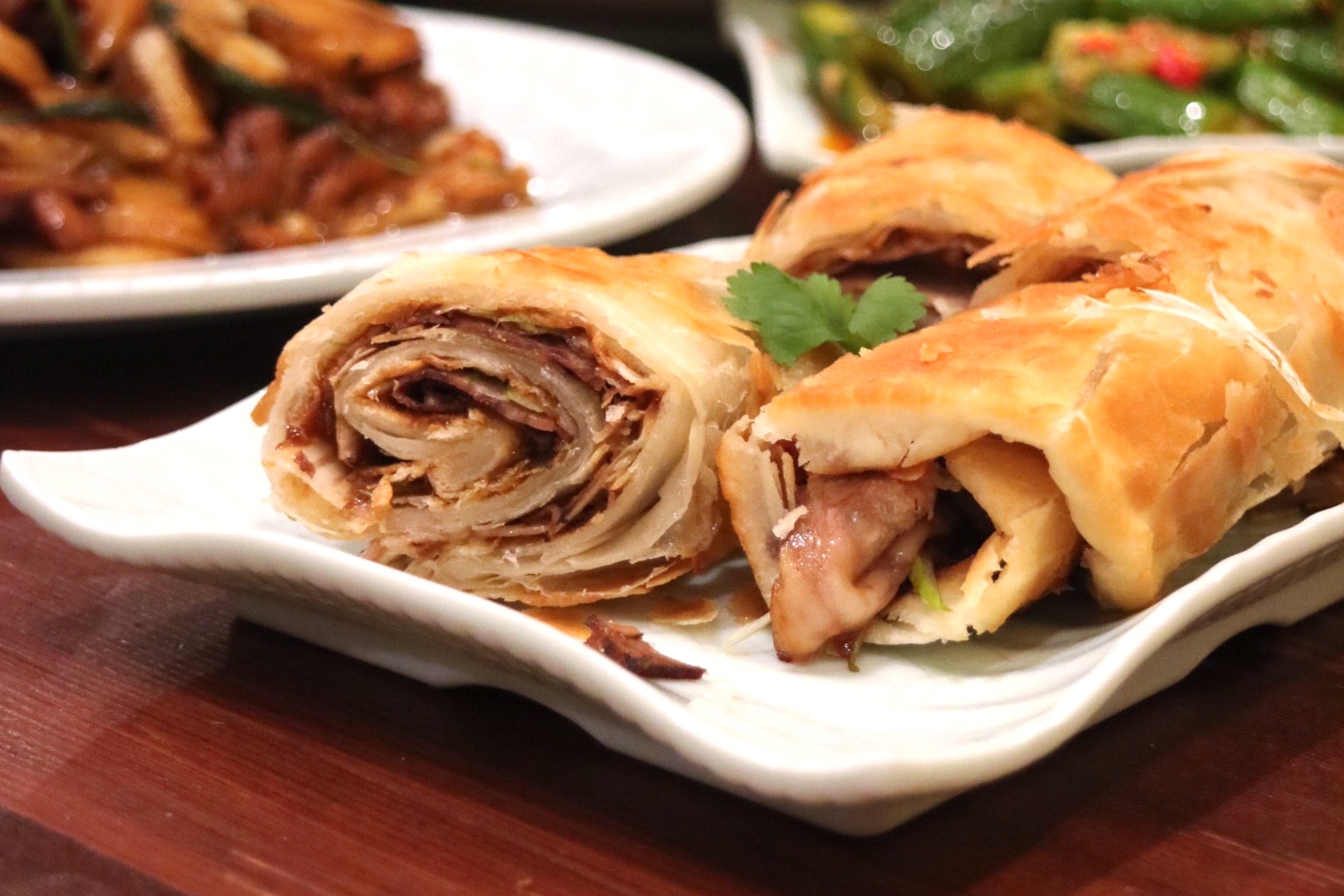 Xiao Long Bao (soup dumplings)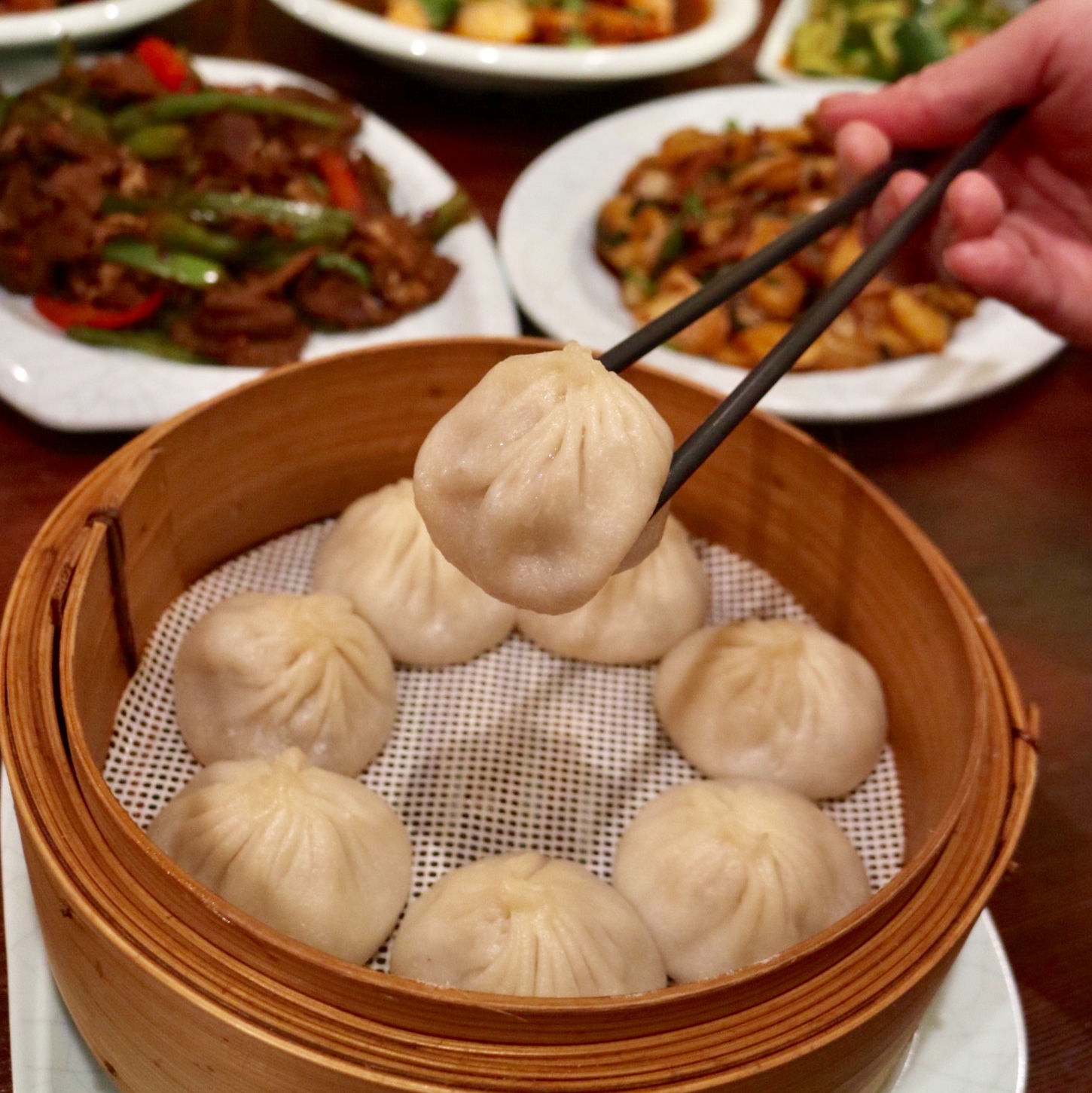 Sweet Sticky Rice Balls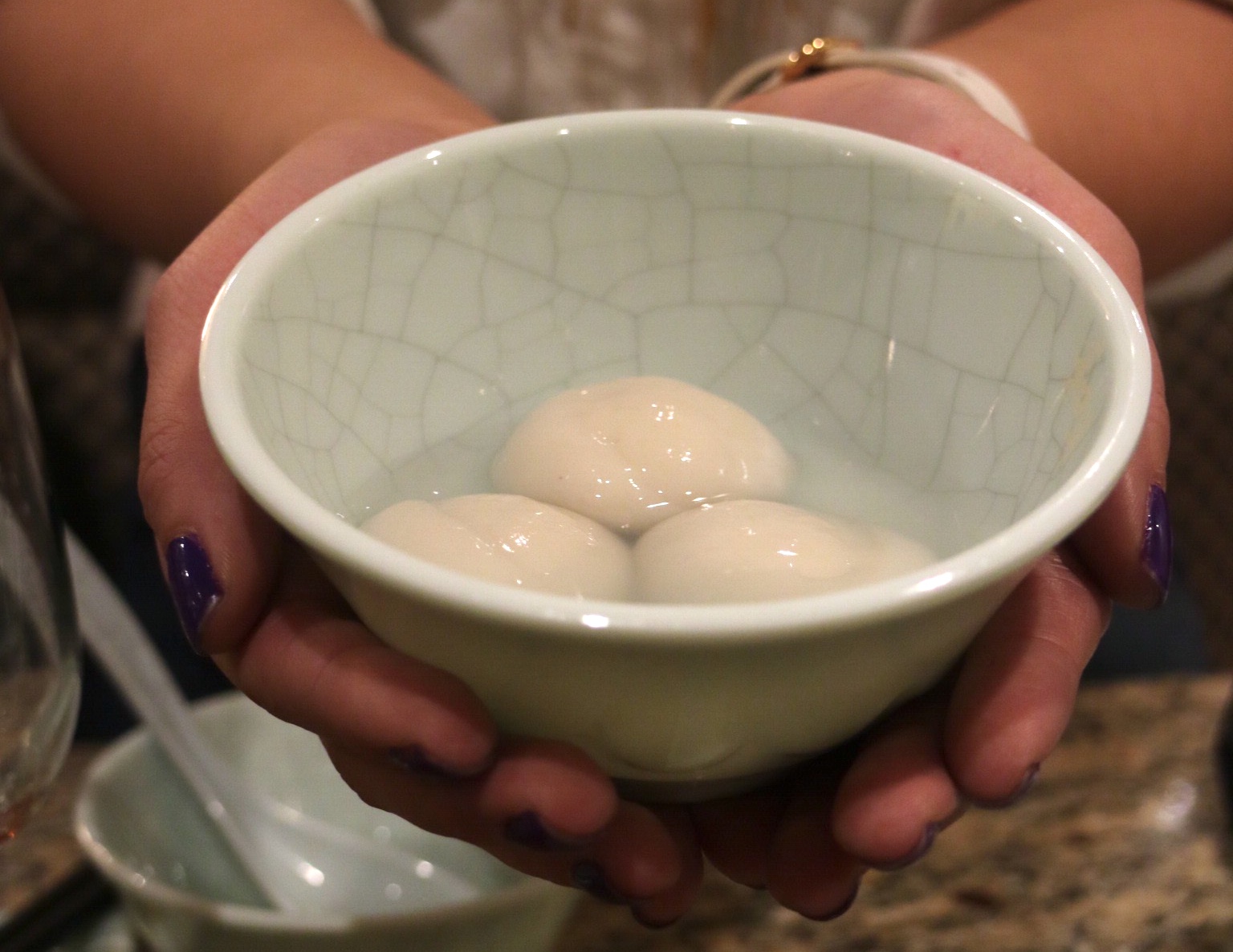 Considering myself a Chinese food expert, I found the dishes at Peaceful Restaurant authentically prepared and executed. However, the restaurant does not represent a particular Chinese regional cuisine. Their menu is rather a compilation of some of the most popular Northern Chinese dishes. In Northern China, wheat flour is the dominant staple and the use is reflected in the beautiful craft of noodle, dumpling, and flatbread. This is well represented at Peaceful. I recommend their family-style dishes for a Chinese New Year dinner idea.
Find a location near you:
https://peacefulrestaurant.ca/locations/
Happy the Year of The Dog and eat well everyone!
* All dishes and beverages tasted in this post were complimentary. Opinions are on the reviewer's own.