For Stop #4 of our Chinatown Cocktail Crawl, we found ourselves sitting in the middle of the narrow dining room at Bao Bei. The place was fully packed even on a Monday evening and seemed to be the most popular among the places we had visited.
A Flashback to my last visit to the restaurant 2 years ago,  the experience at the restaurant consists of mixed feelings. Although the dishes seemed authentic, I just didn't find them exciting for anyone who eats Chinese food so often like myself. I do like simple dishes that are tasty, but it is hard to justify with paying a lot higher for simple Chinese dishes, which are much cheaper at traditional Chinese restaurants.
But our visit today seemed to be much more successful, as we found that representation of integrating Chinese fare with western elements. The cocktails here were great examples of East meeting West in flavours.
The Midnight Lucky has this smokiness that almost put a savoury  quality to the drink. The first image that jumped to my head was  the one of the cocktail weiners.  Consisting of  gin, spiced orange shrub, smoked lapsang tea and lily flower, the botanical properties of gin and other ingredients pulled the smokiness back, making the drink more balanced.
The Curse of Lo Pan seems to be inspired by Pisco Sour but with an exotic touch of cardamom and some sweetness from Fino Sherry. It was a sweet and sexy drink.
The Hong Kong Nocturne is featuring Chrysanthemum infused white rum, cynar, oloroso sherry and grapefruit. The name is inspired by a popular musical in Hong Kong in the 60's. I think I could get used to the idea of infusing tea into cocktail, as long as the tea flavour is not over can you buy modafinil over the counter powering. The tartness from grapefruit worked nicely with the subtile tea aroma, which was quite enjoyable.
The Old Master Q sounds right up Kristina's alley as she loves her bourbon, with date infused Bourbon, Averna, dry vermouth, pink peppercorn, and peach bitters. It was definitely an experiment of many different flavours, which is why bourbon is such a good one for making powerfully flavourful cocktails.
From top to bottom clockwise: Midnight Lucky, The Curse of Lo Pan, Hong Kong Nocturne, Old Master Q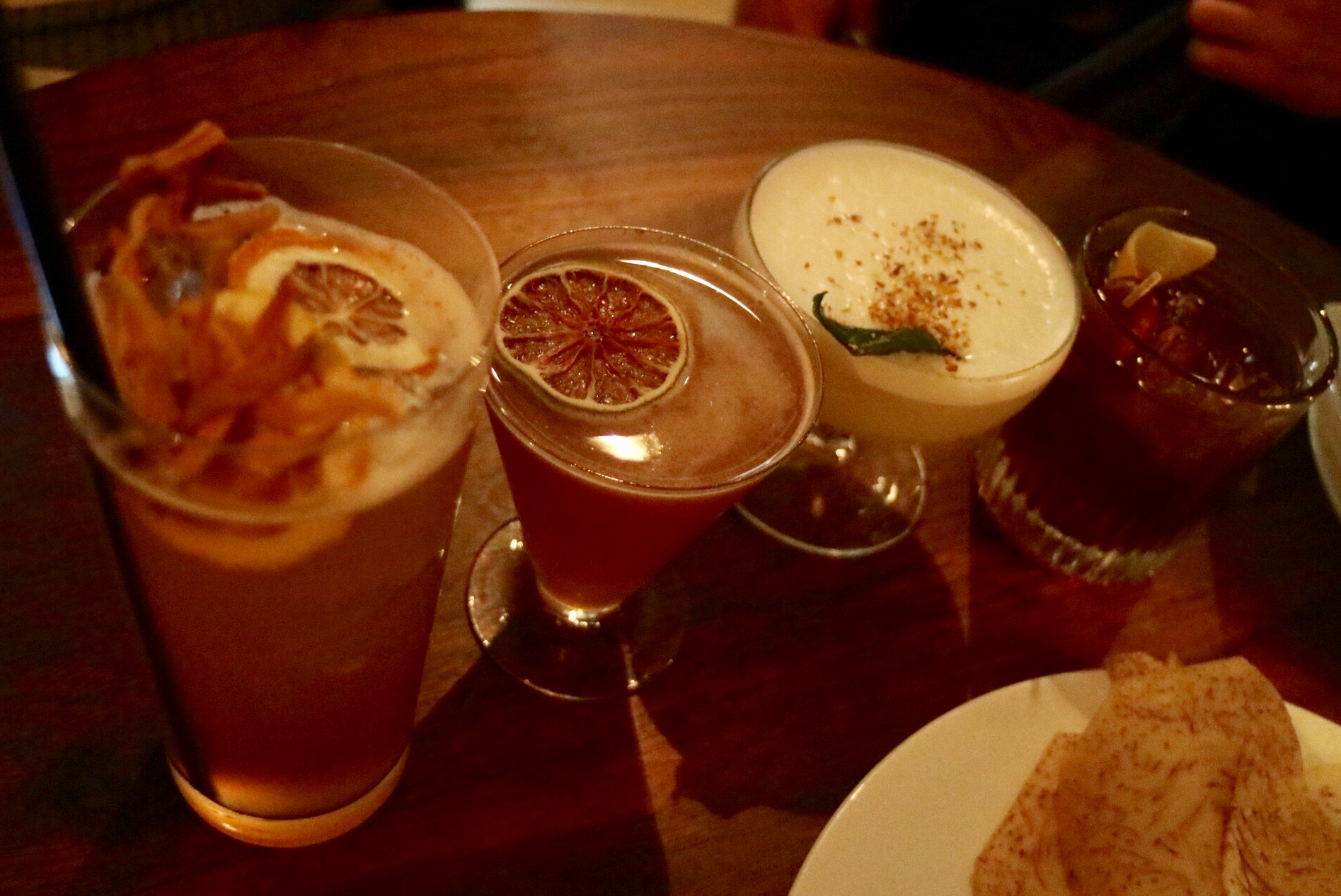 For the shared dish, we trusted Kristina's enthusiastic recommendation of the Beef Tartare, which looked quite straight forward. The flavours of the beef reminded me of Cantonese steamed meat pie, which probably came from white pepper, garlic or other Chinese spices. But the whole experience of having a "raw meat pie" was much better than it sounded. I did enjoy the dish and found it a great complement to our cocktails.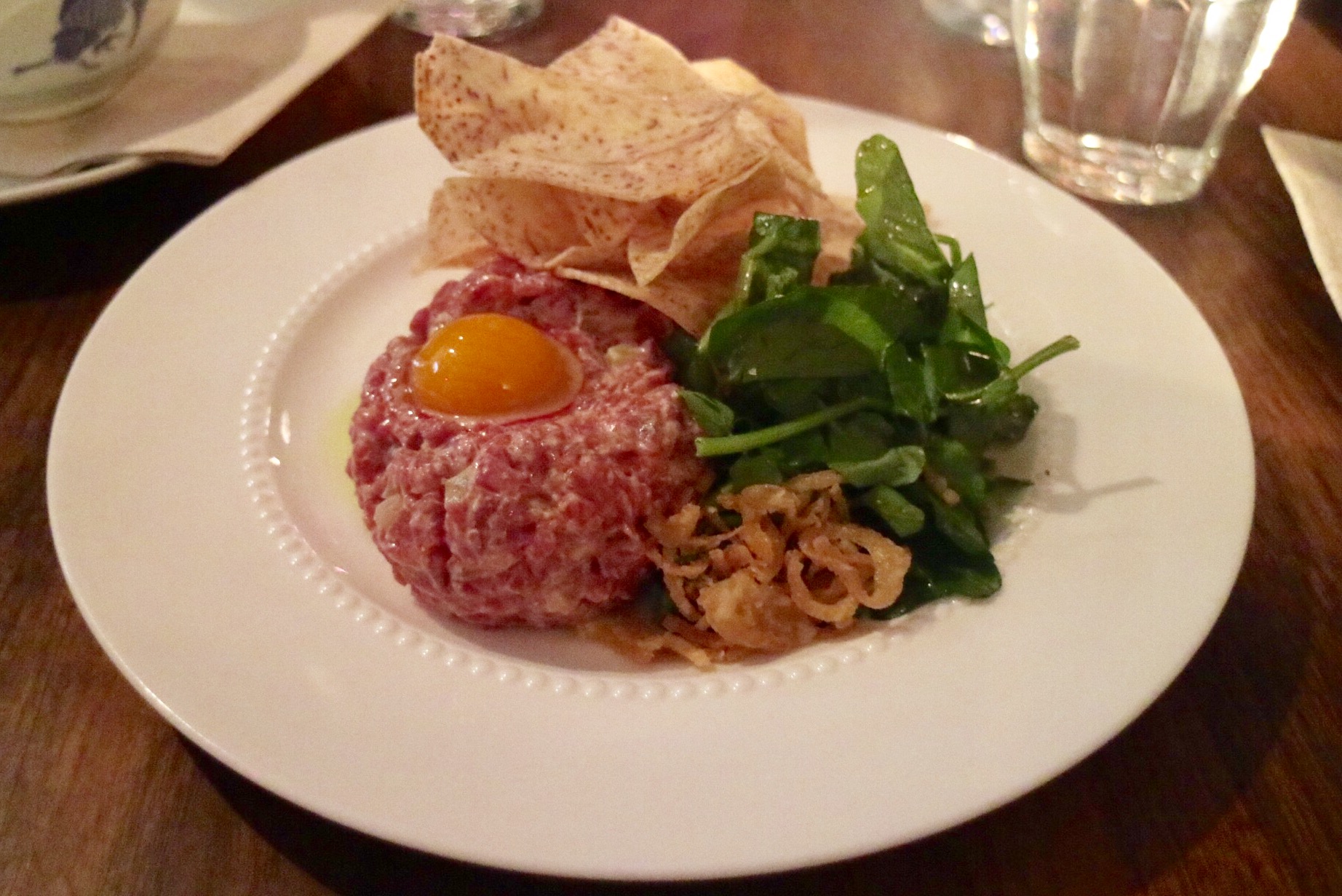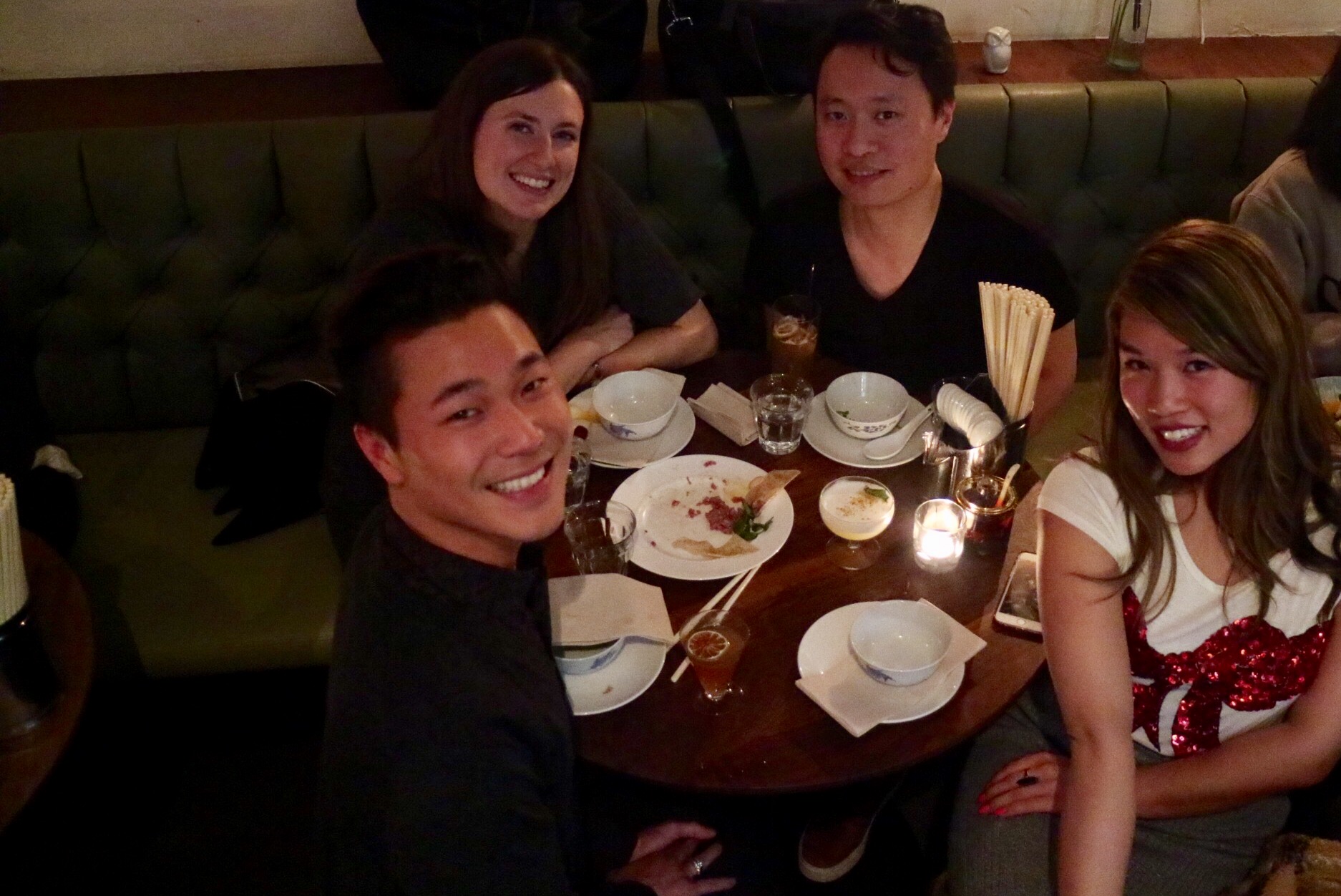 Bao Bei is known for their hip Modern take on Chinese cuisine. However, their list of original cocktails is more attractive to me and a better representation of the concept than their food menu. Having said that, for pairing sophisticated cocktails,  simple food dishes worked out for us after all.
Also see:
Chinatown Cocktail Crawl Part 1 – Mamie Taylor's
Chinatown Cocktail Crawl Part 2 – Juke
Chinatown Cocktail Crawl Part 3 – Juniper
Chinatown Cocktail Crawl Part 4 – Bao Bei
Chinatown Cocktail Crawl Part 5 – Keefer Bar
Website and menu:
More reviews:
Location: