It is always hard for me to say no to Oyster Happy Hour. And this one at Chewies (Coal Harbour) gave me and J such a great time. Since this steam and oyster bar was only a block away from my office building, I had no idea why I never visited this place sooner. Besides the fresh oysters available for both Buck-A-Shuck and $2 Premium, their New Orleans inspired appetizer dishes were also highlights of the happy hour food menu. And it only got better when we came on a Monday night when most of their wine bottles were 50% off.
As the expert who could shuck oysters like a pro herself, J was gleeful over the quality of the oysters, Chefs Creek was featured for the Buck-A-Shuck and Kushi was on the premium special for only $2 each, both super fresh oozing natural sweetness. Kushi has always been one of my favourites, with such a fuller and more succulent body, and quite pretty too look at. I was also impressed by their cucumber vinegar, a very refreshing condiment for the oyster.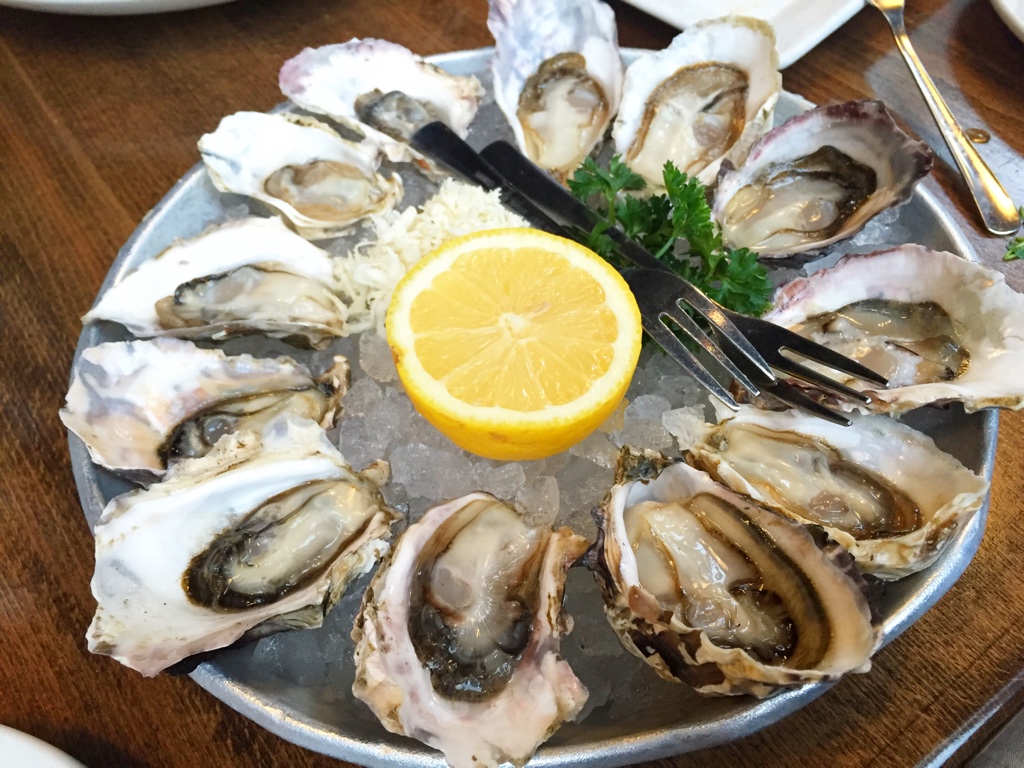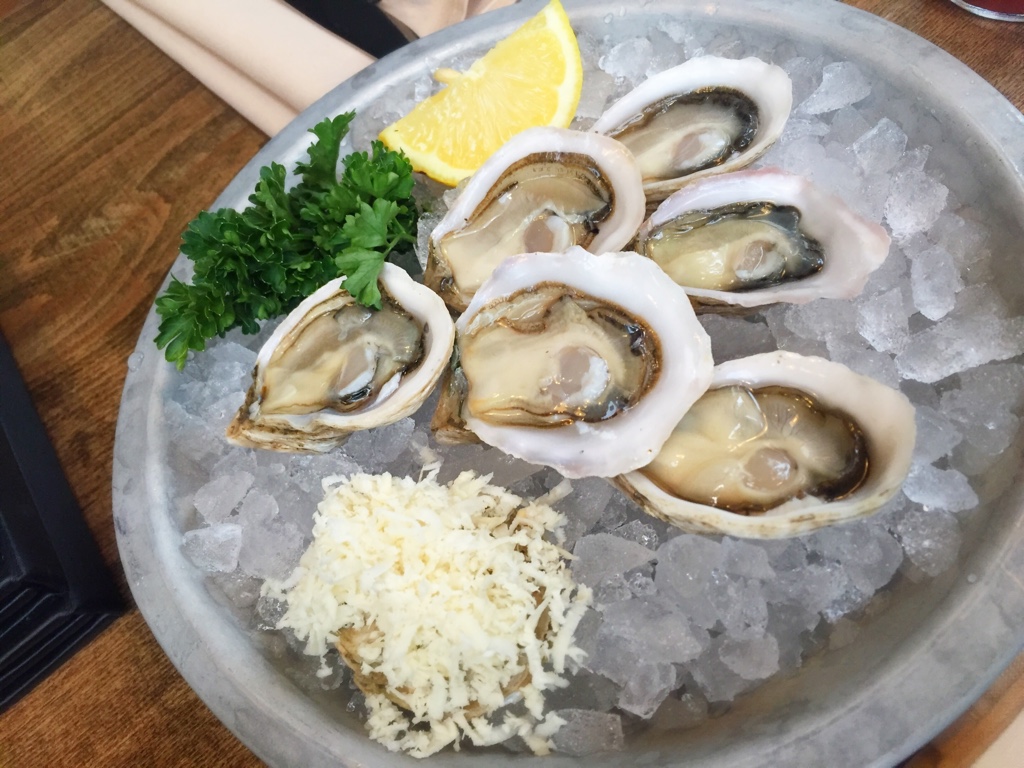 We also picked a couple of their signature appetizer plates with Creole influences. The Crocs and Hush Puppies ($9) was a hit in my book. Those fried crocodile nuggets gave such a good bite, as I was all about texture. The hush puppies were fried very nicely too.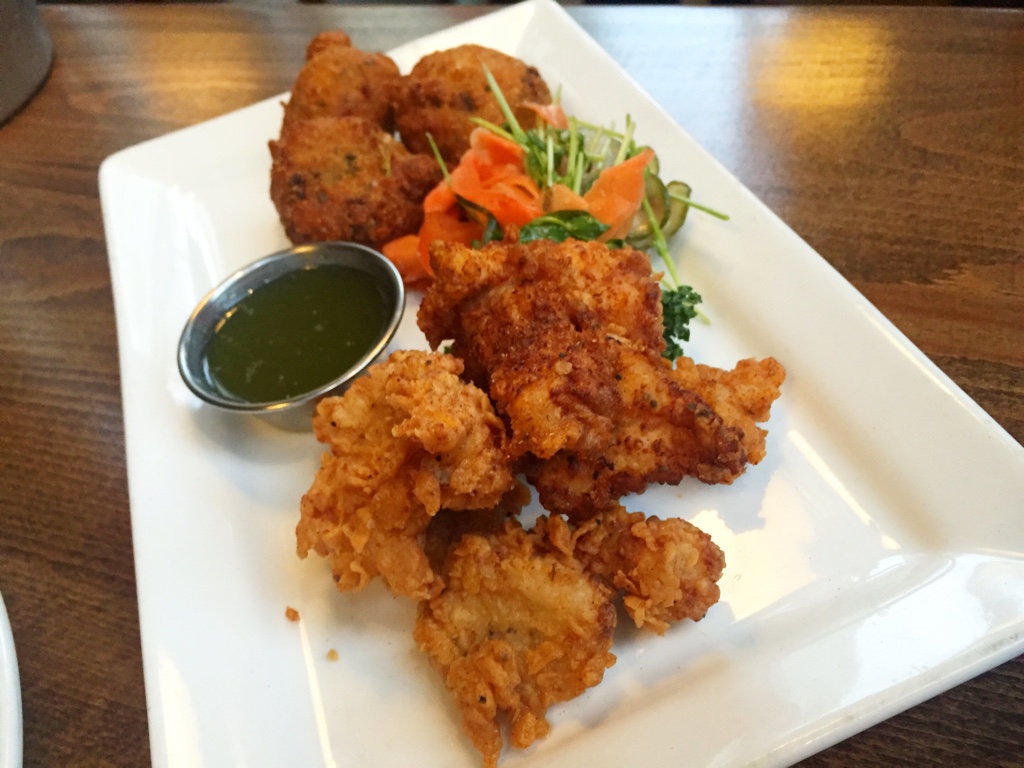 The Fried Green Tomato ($10) was interesting but I enjoyed those big juicy prawns that came with the dish more.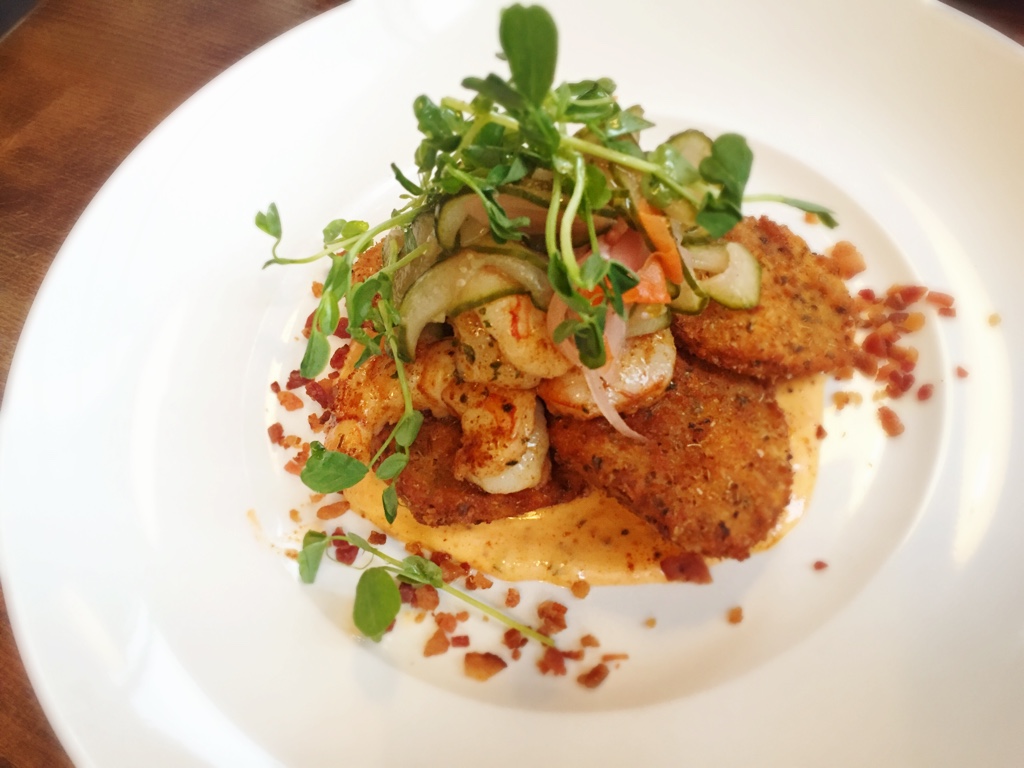 We took advantage of the Monday wine special, and got a bottle of Road 13 Honey John's White Blend ($35), which I tasted at Urban Winery before, for only $17.50. It was definitely a killer deal.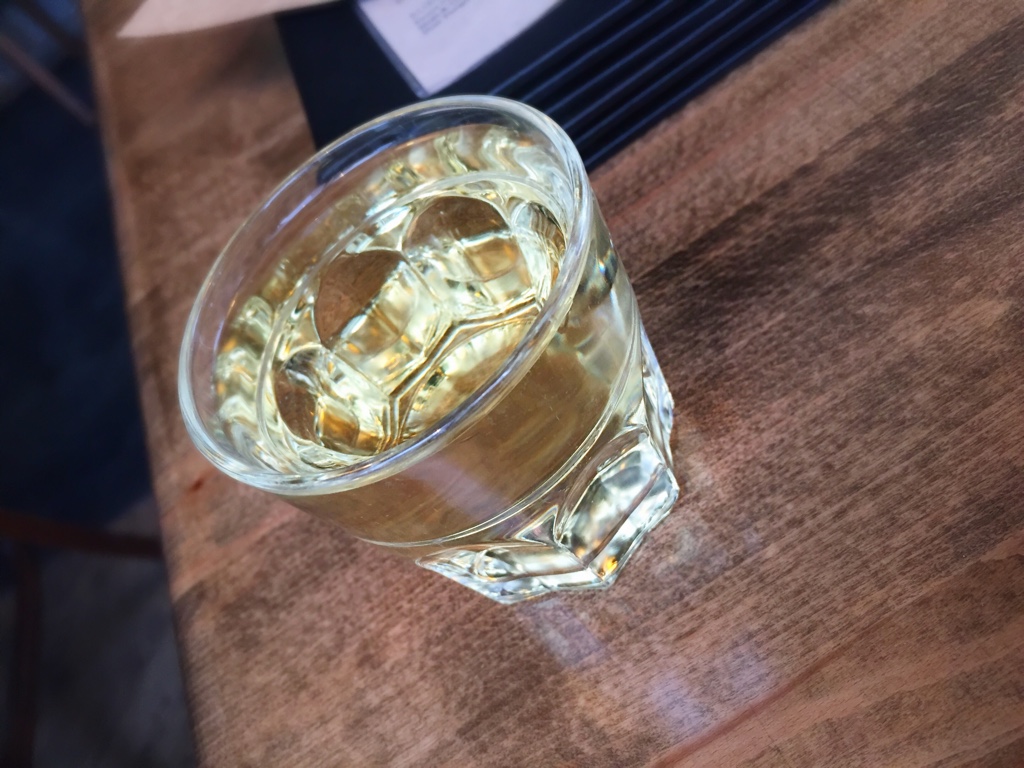 The restaurant was tastefully designed with high ceilings and an open kitchen with great energy, making our experience even more enjoyable. I would definitely come back to try their dishes, especially the fried chicken that I was told so much about.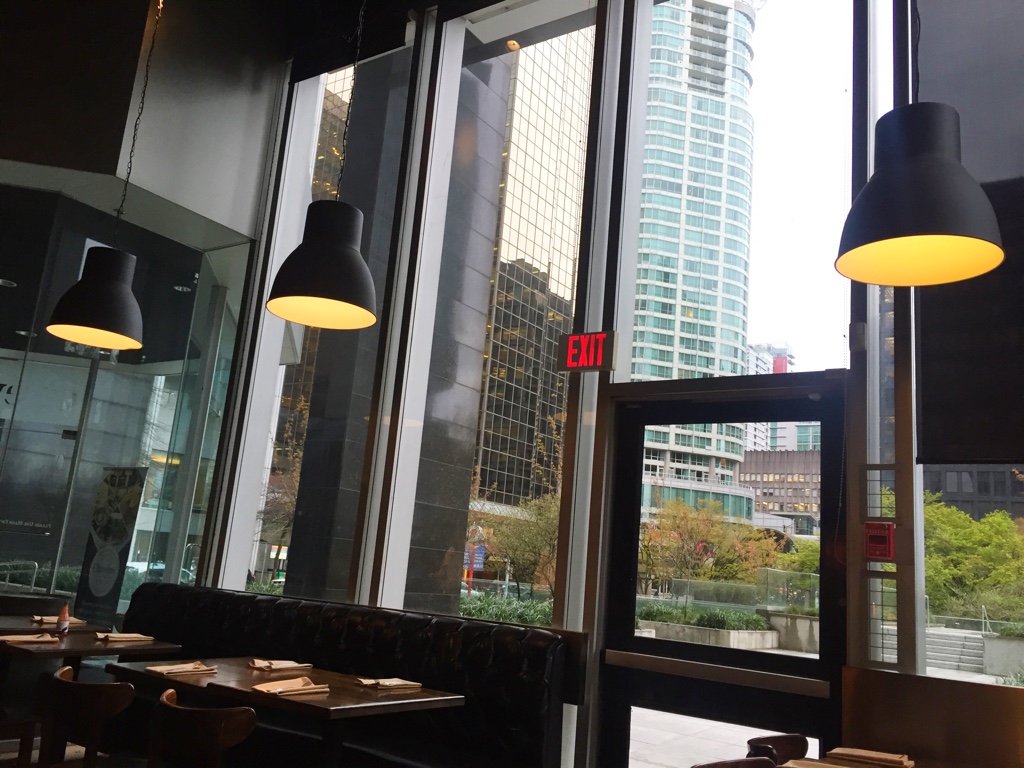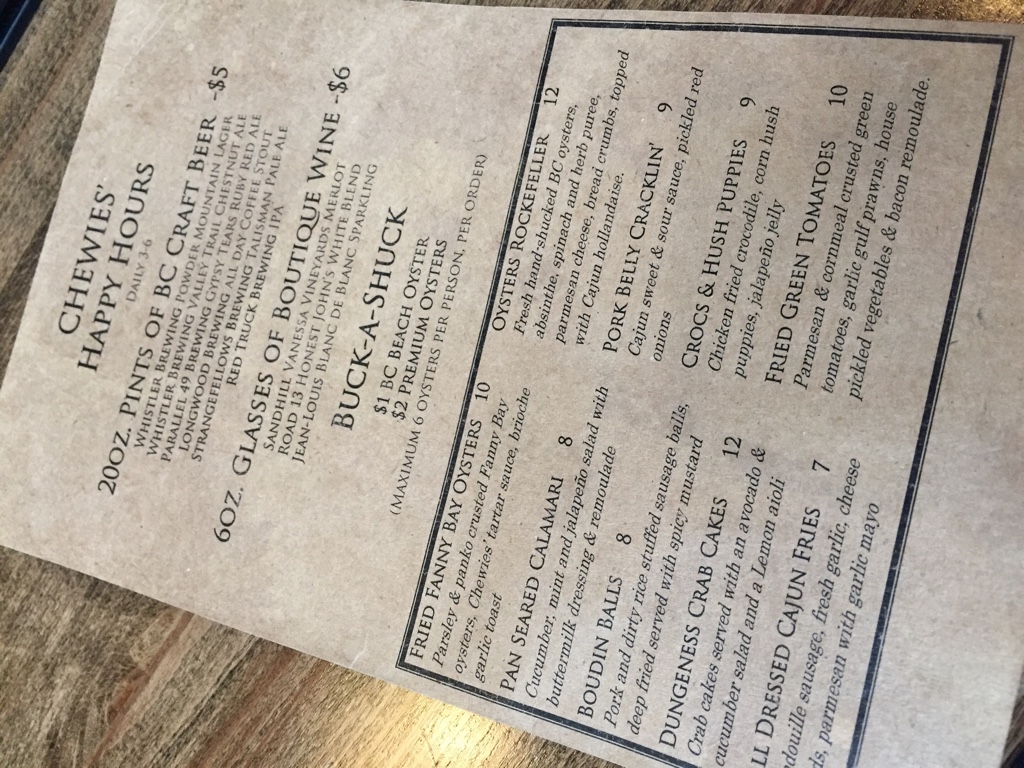 Website:
Menu, location and more reviews: