At Hawksworth, they have truly showed me what a world class restaurant should be. Even for brunch they are putting such respectable quality in their food preparation and services – everything is done nearly flawless down to every single little detail.
I was taking Mom for gift shopping in downtown and we decided to start the day with an early brunch. We had a miserable attempt at Cafe Medina – apparently 9:45am was not early enough on a Saturday morning for this popular breakfast joint. I was told I had to wait at least one hour! This is insane! So if you intend to have a kid- or senior-friendly brunch, this trendy, loud, and sorry-no-reservation eatery really isn't the right choice.
Having already paid for street parking, I tried to think of an alternative nearby. And we found ourselves in front of Hawksworth at Hotel Georgia.
The brunch menu and ambiance here might not be as exciting as what we would get at Medina, but Mama was much happier to be seated at such a beautiful dining room that was quiet, elegant, and impeccably clean, and served by a tall handsome young man with a sexy European accent.
And the food was exceptional!
The dishes were not over complicated – in fact they were rather simple. My 2-egg breakfast came with 3 slices of ham with a thinly layered glaze, perfect cooked scrambled egg, a pile of roasted nuggets potatoes that were almost all identical in size and shape, and a half of a roasted tomato. The seasoning, the amount of herbs, and the temperature – everything on the plate was so precise, making every single bite so precious and enjoyable.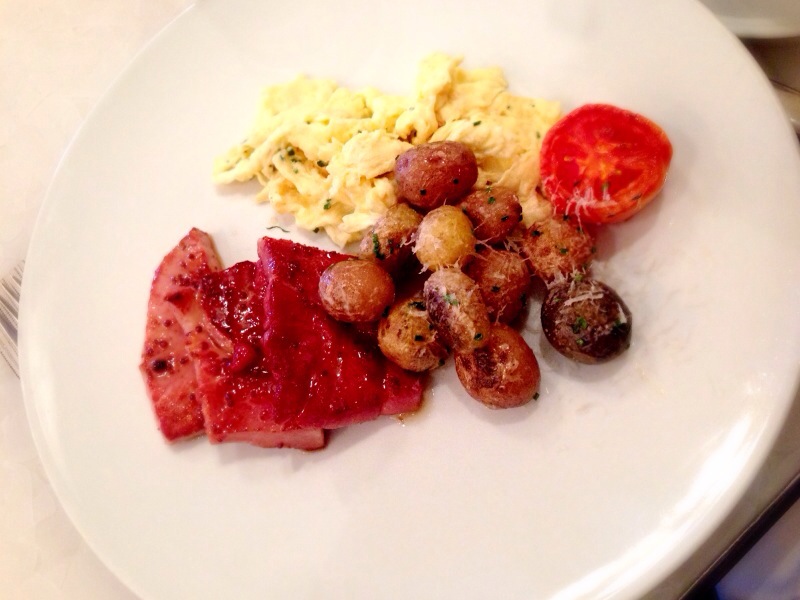 Mom's 'arnold bennet' omelette was definitely the prettier dish. Hawksworth's interpretation of this famous dish named after the English writer, resembled a thin crust pizza pie with vibrant colours. The pie-shape omelette was topped with chunks of salty sable fish, roasted cherry tomatoes, shaved asparagus, and a generous amount of arugula. While the menu indicated gruyere was used in the dish, the cheese flavour was very subtle. The saltiness of the fish were a little surprising – it brought flavours to the eggs but it did not necessarily tast sable fish to me.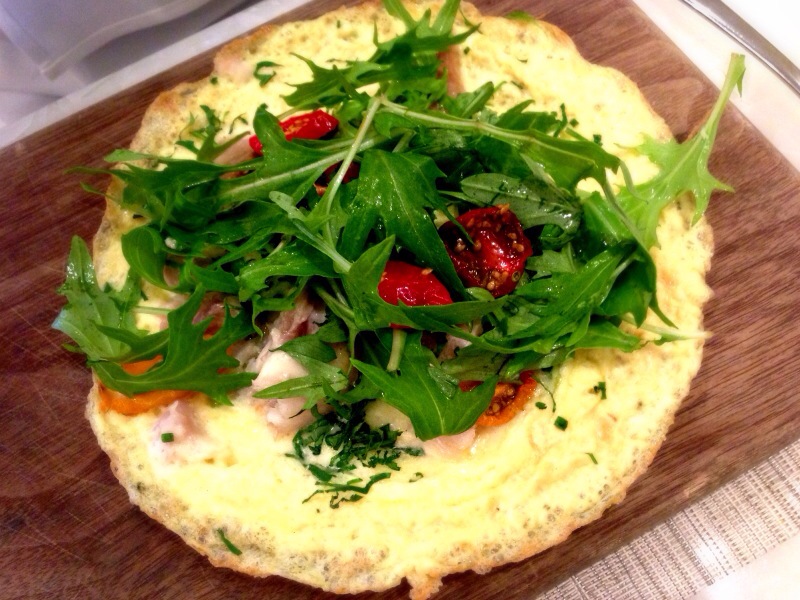 I also had a cup of cappuccino and it was delicious.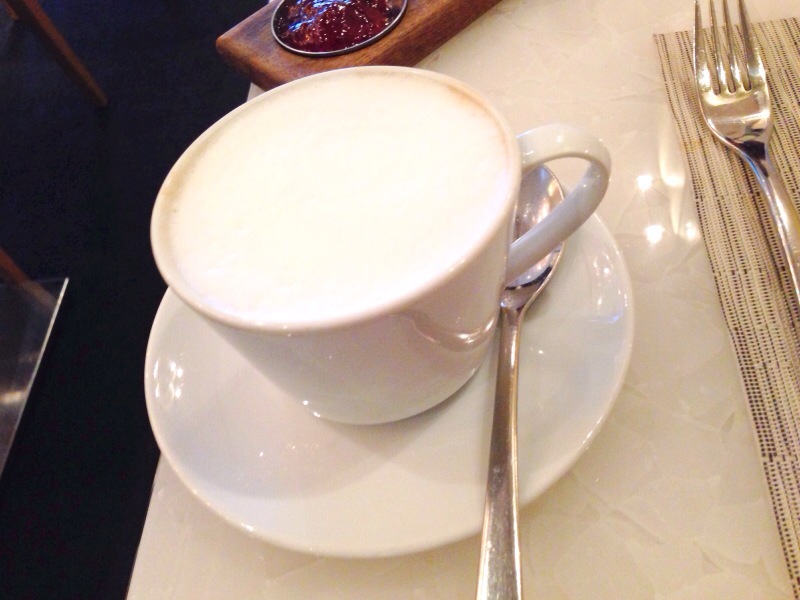 My mom was very pleased by the meal. It was not only just a brunch, but also a tremendous fine dining experience. The young waiter was friendly and attentive. He spotted that my mom dropped her tea spoon, and delivered a new one with 15 seconds, which was impressive. And I was amazed by how perfectly the dishes were executed, elevating such humble dishes to extraordinary. In conclusion, quality is what you pay for here, and I think it's worth every single penny.
Official website:
http://www.hawksworthrestaurant.com/
Map and other reviews: