Boiling Point might be popular among a certain group of folks, but I am not sure if this would work for the mainstream diners. Trying to be as unbiased as possible, my overall dining experience was somewhat unpleasant, and quality and value of the food did not help to compensate. There was some interesting factor (or cool factor but the word 'cool' probably wouldn't work in this case) in having a personal hot pot in front of me, but it quickly wore off after only a few minutes. Being nonadjustable, the burner was way too hot, and the flames were about to eat me alive. And on top of that, with this place slightly crammed with tables and 5 of us with 5 burners cranked up on the same table, it was a lot of heat!
The food could be better. I had tried their sister restaurant at Aberdeen Center food court and the ingredients were pretty similar. But maybe because of the lighting fogged by the steam or maybe because of the dark-colored burner and rustic metal pot, there was a a tint of grey everywhere.
There were a few very thin slices of lamb in my lamb hot pot, along with one clam, a few pieces of processed fish product, and a couple slices of offal with one that seemed to be pork blood. A lot of vegetables could be found however. And on top everything the was a raw egg. This definitely is unsatisfying if you are a meat lover. But the real problem was again, the heat. The boiling liquid quickly destroyed the lamb slices within minutes, making them tasteless and chewy in my mouth. The one egg floating on top was annihilated into white foamy impurities that needed to be skimmed off, buy levitra online 24 hours leaving the whole pot unappetizing. I had to ask the waiter to shut down the burner before everything was cooked into their second death. Bert ordered the same hot pot, but the flames on his burner were much less malicious, and he was the only person that had the soup boiling till he finished eating. We both asked for medium hot on the spicy level. The flavours of the broth were okay, but nothing spectacular. The spiciness was there but lacking of depth, and none of the ingredient really shone through except pickled Napa cabbage.
LoLo and Jac were much smarter than me, they turned off their burners only minutes after they started eating. They both had beef hot pot with more flavour building ingredients such as tomato and corn.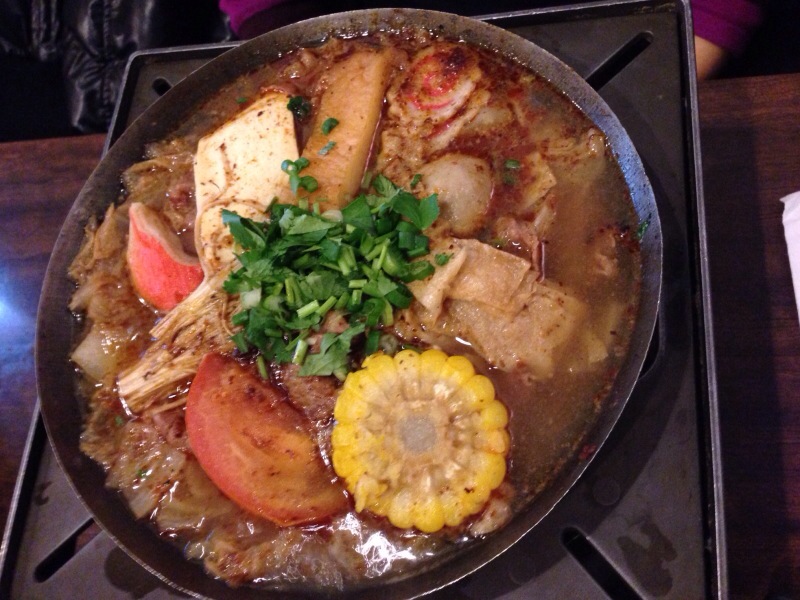 Jane's seafood hot pot definitely looked underwhelming for its luscious name. She had the same issue too with her shrimps being boiled to rubbery hard.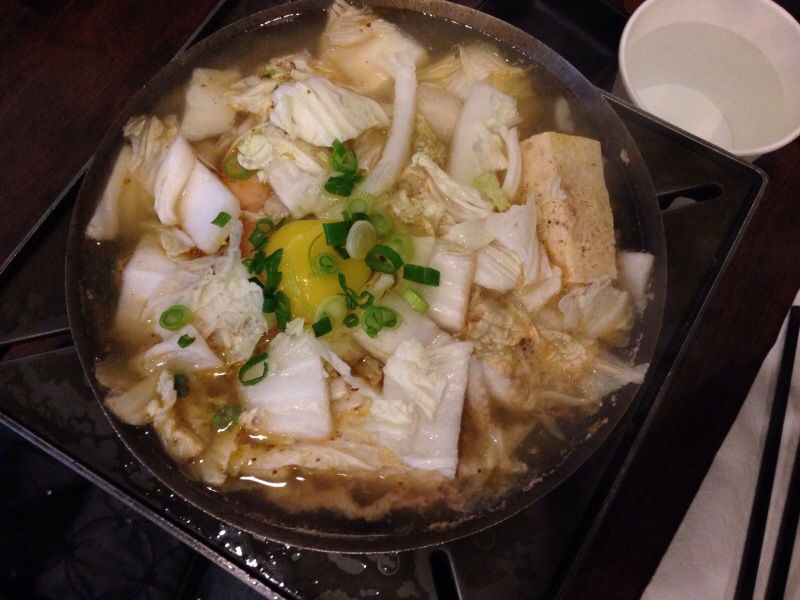 For dinner, basic hot pots costs $12 each, and the more deluxe pots cost $15 each. And each Taiwanese cold drink costs about $4, which means you need to pay around $20 for the whole dinner if you need a cold drink to cool you off. There are definitely better deals at other Taiwanese places in Richmond for a similar combination. But I guess for here you pay more for the extra excitement from the flames and heat, which unfortunately did not work for me. But to some folks, this what they miss about eating out back home.
Official website:
Map and other reviews: