I just went to my first ever foodie meet-up! It was a pleasurable brunch date with fellow food bloggers CuriouslyCarmen and PinkMarshmellows at Forage.
Forage's contemporary dining room was bright and refreshing – plenty of natural light coming through the tall glass wall on the street side, and a great flow of energy over the open layout with a sizeable bar right in the centre. The experience of being here was such a fresh breath of air compared to many busy crowded brunch places in Downtown.
Fixated on my own plate of Corned Bison Hash mixed with fried kale, house-made sauerkraut, and IPA mustard hollandaise, as well as 2 beautiful sunny-side eggs on top, the taste of everything combined was just exquisite – the richness of corned bison, the acidity of sauerkraut, and the creaminess of hollandaise. Although the hash was a bit much on the savoury side but it tasted nicely balanced with the eggs. Also the house-made blueberry and strawberry jam was worthing mentioning as they were quite tasty on my multigrain toasts.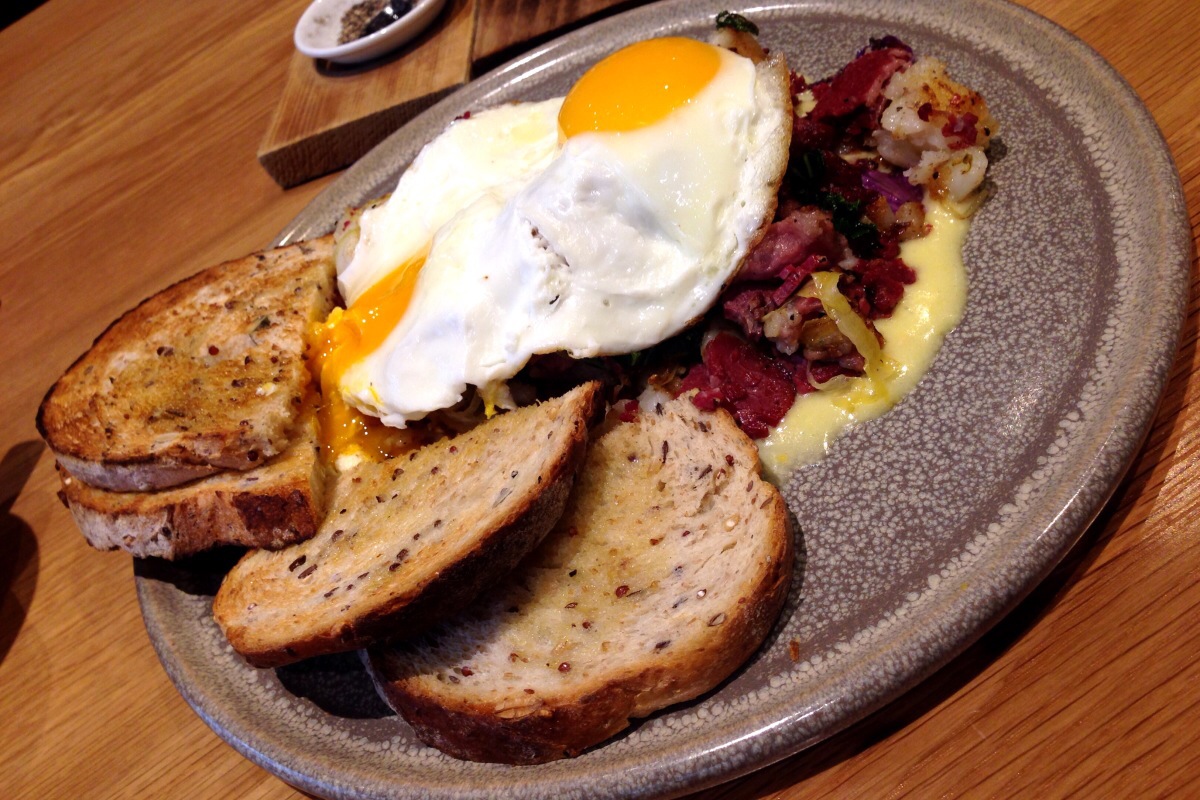 I had a couple bites from my friends' dishes, and was particularly impressed with the pork belly in the Egg Benny Special of the Day. There was an incredible aroma of tarragon cutting through the richness of the meat. I wondered if it was from the meat marinade or if they have used a béarnaise sauce for the eggs. The girls found their dishes quite enjoyable, although PinkMarshmellows could have been more pleased with less salt in her dish. And they were both raving about the fried potatoes.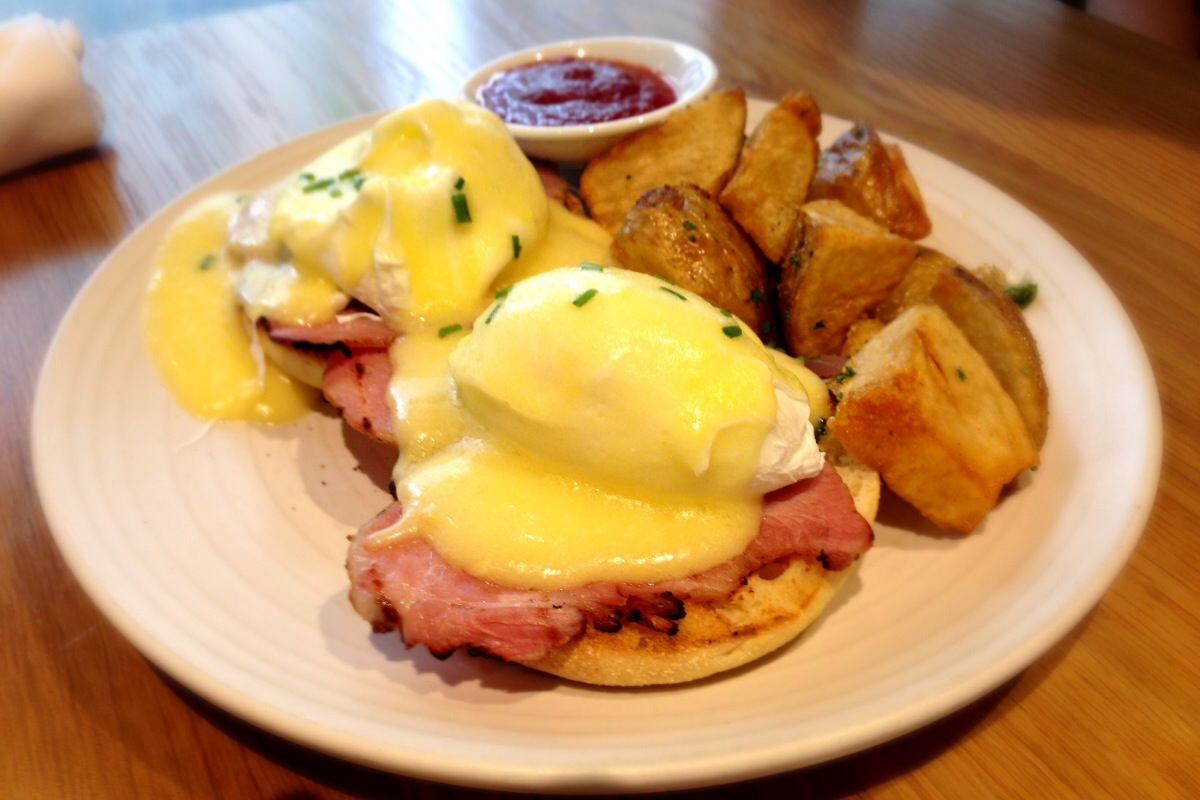 The portion of my plate was quite large, which took me quite a while to finish. Our server was friendly and quite attentive, making sure my coffee cup always filled. Overall we had a terrific time over exciting food and great conversations.
Forage has certainly done a marvellous job representing the local food scene, by taking on the breakfast classics with fresh local ingredients, a few whimsical touches, and definitely some bold flavours. I will come back to try their dinner menu for sure!
The yes's:
– quality and delicious food
– big portion and great value
– some originality
The no's:
– slightly salty for some people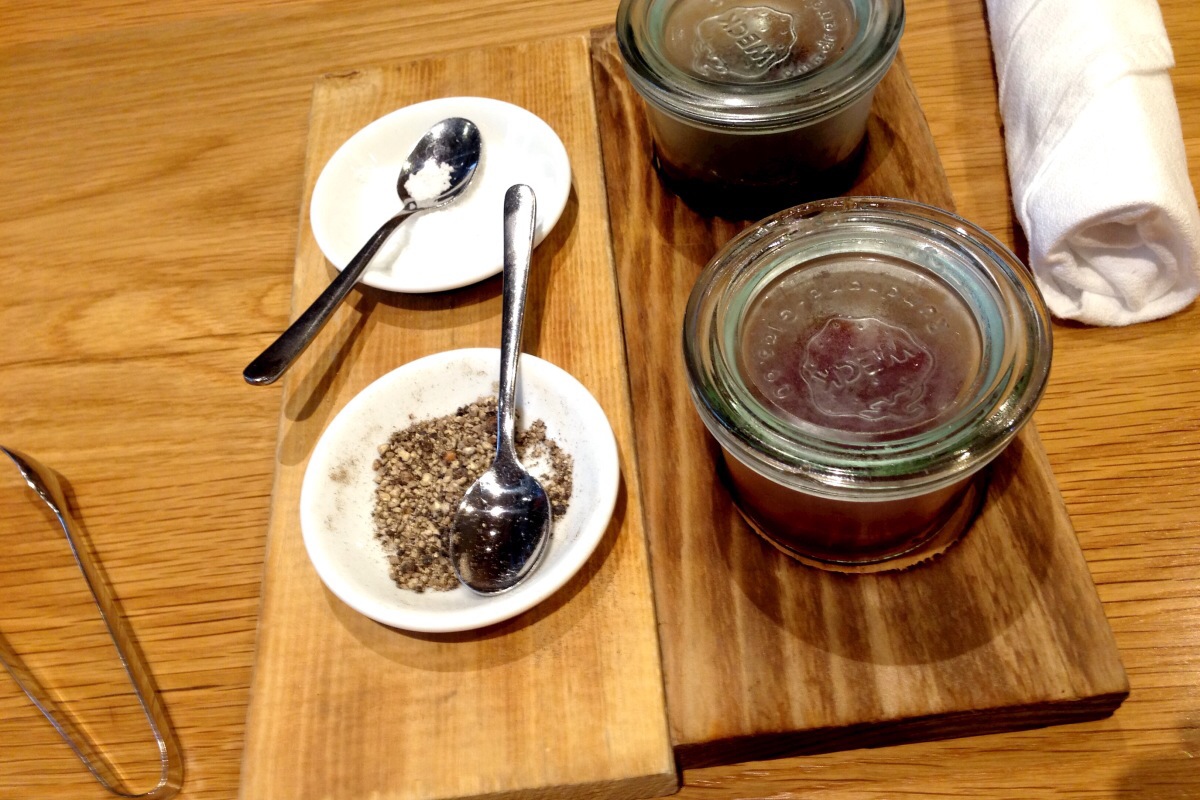 Brunch @ Forage[/caption
Website:
http://www.foragevancouver.com
Map and other reviews: