The food at Browns Socialhouse Richmond was better than I expected. But just like the fleet of Donnelly pubs all over the city, the group of Brown Socialhouse bars and restaurants offer big screen TVs and alcohol specials, attracting the younger party crowds, when the quality of food isn't their main focus. But from what we have tasted, they have tried hard to please.
Morgan suggested for appetizer, we would get Ginger Beef ($10.25), a typical North Americanized Chinese dish often seen at food courts. It's a messy dish but it could be tasty if executed properly. And it was not bad at all. The cooked brown rice at the bottom was an interesting touch. But if they really wanna provide some carbs for balancing the taste and texture, they should use little buns or little pancakes instead, which are less messy.
My Potato Crusted Halibut ($17.95) was prepared well and the crust was nicely done. But I wasn't valsartan no rx sure the side dishes were working – there was too much going on in the almond rice and cowgirl salad, too many bold flavours and confusing textures. Com'on, too much is too much, and less is more! 🙂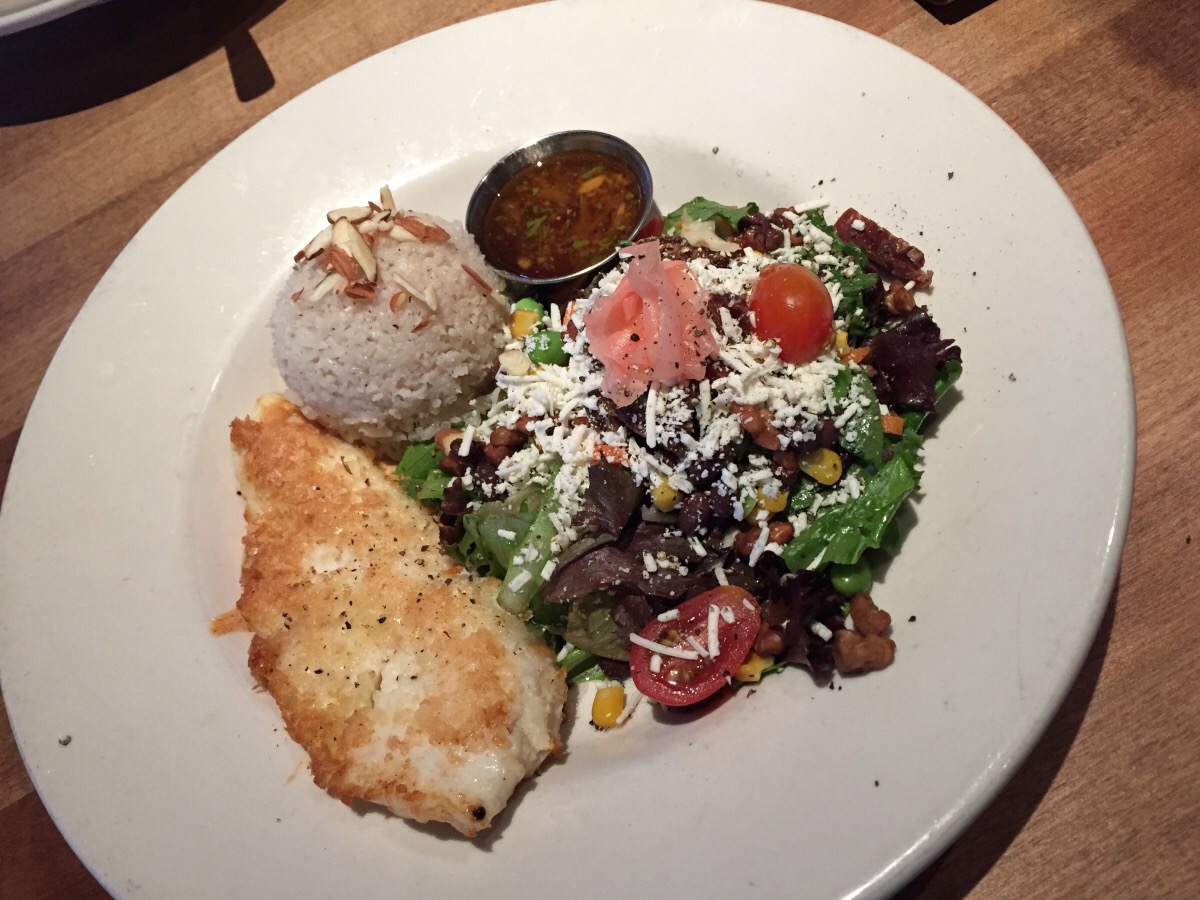 Morgan's Chicken Fettuccine Carbonara ($16.95) looked like 2 dishes combined: the creamy pasta and the blackened grilled chicken breast. Morgan enjoyed it. I took a bite and it was not bad. The presentation could be a little tighter.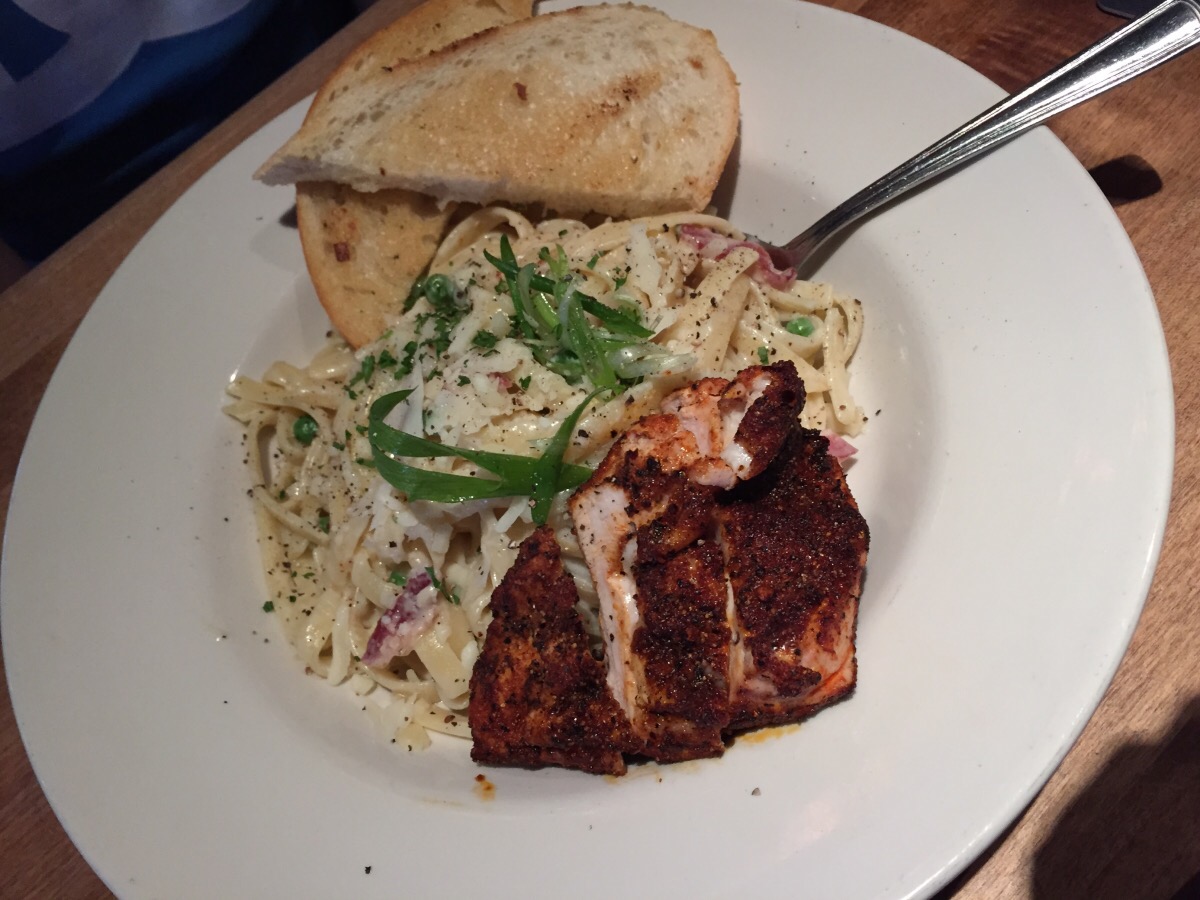 For food, they have done a good job executing the dish presenting the main ingredients here at Browns Socialhouse Richmond, but unfortunately they are trying a little too hard to impress the diners with additional side items that are somewhat irreverent. But I admire the passion of their chefs and cooks. And I'm sure I would come back for their irresistible $4 house wine.
Website:
http://brownsrestaurantgroup.com/brownssocialhouse/
Map and other reviews: