Located in the Stadium area and right next to Fanny Bay Oyster Bar, Black Rice Izakaya is relatively new on the downtown izakaya map.
The Korean-owned Japanese eatery has a massive but colourful menu with a wide range of dishes. Spotting only 11 dishes under 'Tapas', I have found 3 full pages of sushi and sashimi dishes including a big section of "Aburi"/hand-torched. They also carry "stone-grilled"/yakiniku dishes, as well as an extensive list of  "kushiyaki"/ BBQ-on-sticks items. This might seem exciting to many, realizing that they could now order all of the Aburi, stone-grilled beef tongue and chicken yakitori over here, respectively the popular dishes from Miku, Kingyo and Zakkushi.
However, having too many choices isn't always necessarily a good thing.  It did take 4 of us a while to come up with what to get – basically we were trying to decide if we should get our own food individually or order a bunch of dishes to share, izakaya style. I myself usually don't have the patience to go through the phone book of menu items.  So for the first timers, maybe it's not a bad idea to have someone who's more familiar with the restaurant take you here.
We decided to leave out the stone-grilled beef tongue although we found it interesting – we would have to find out if it is just as good as the award-winning version at Kingyo next time.  And we were anxious to compare their sushi, especially the Aburi creations, to Miku's.
They have a sizable Sake Collection while they also serve beer, wine, cocktails and of course, soju/shochu. As much as I admire the list of premium sake offered here, after visiting Japan, I just can't justify how good sake is so expensive in Canada.  Since it was on a Sunday, we decided to go easy and just share a pitcher of Sapporo.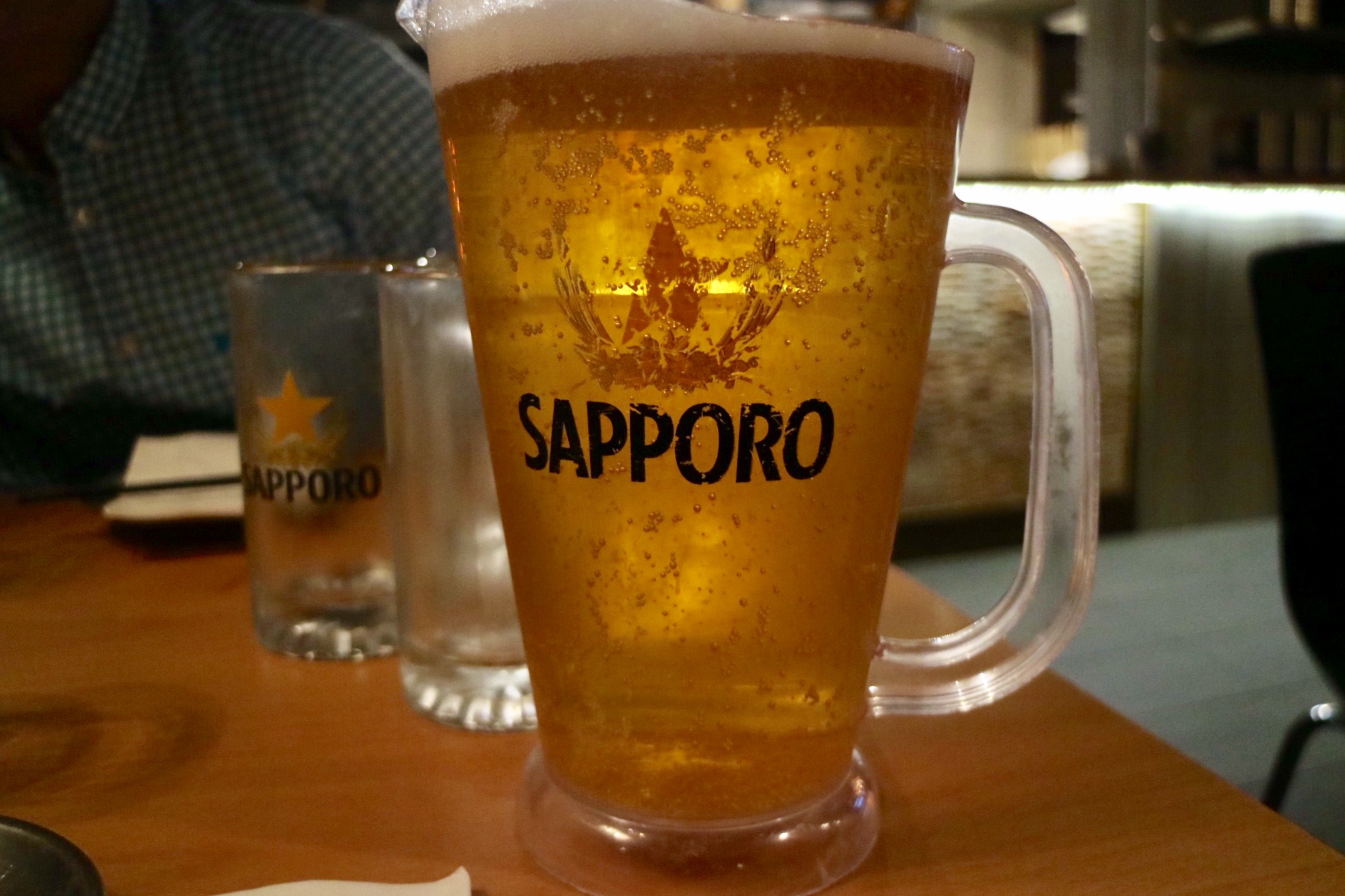 For the izakaya plates, I found the Tako Wasabi ($7.25) fresh and flavourful with the right amount of wasabi.  Although it seems like a bigger portion, I would feel better to order the same dish at Kingyo for only  $3.80. The Ebi Mayo ($11), as one of the most popular small dishes at any izakaya, was done rather poorly – there's no flaky crispiness on the fried tempura batter, and there was not much mayo sauce. The whole presentation wasn't very impressive either.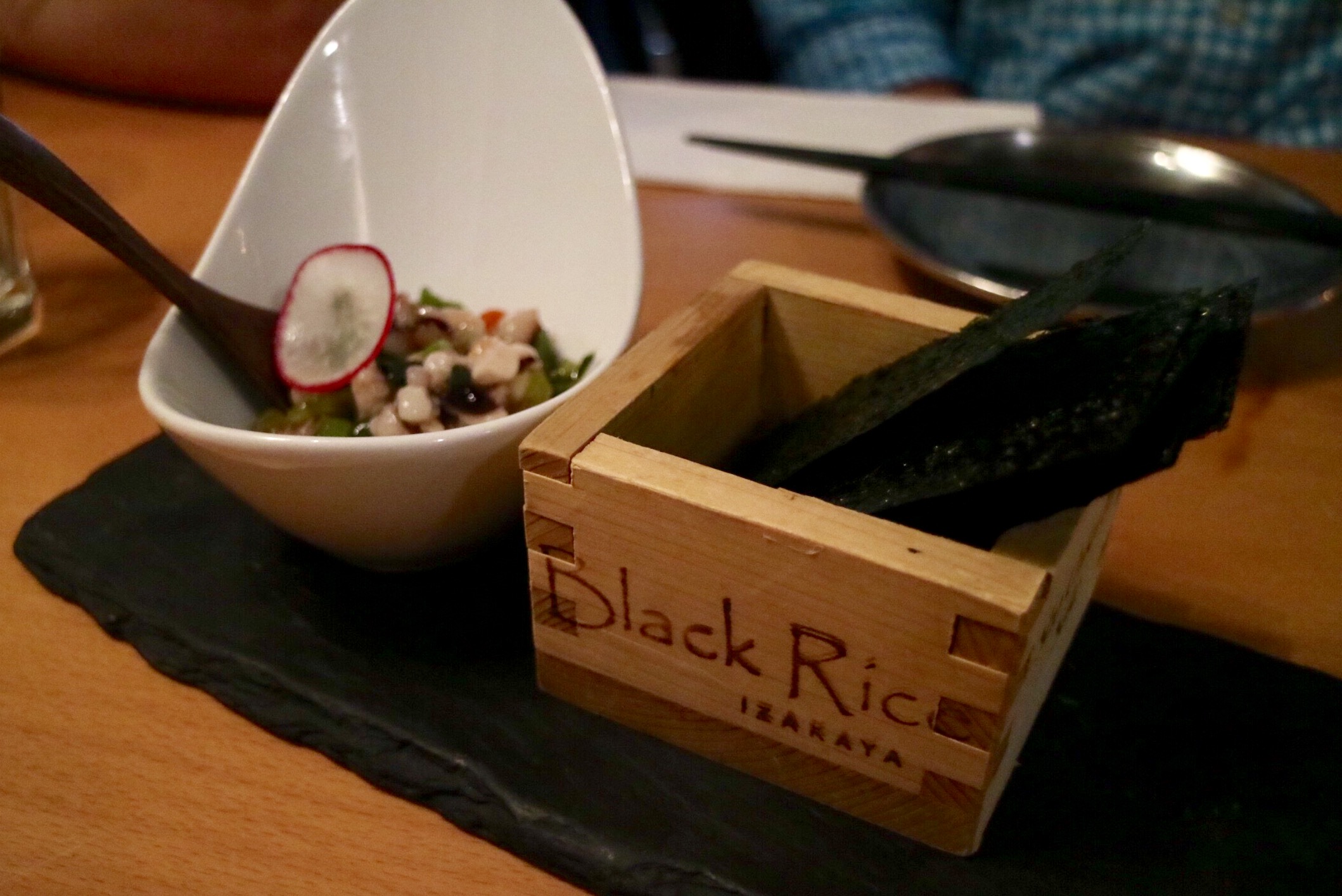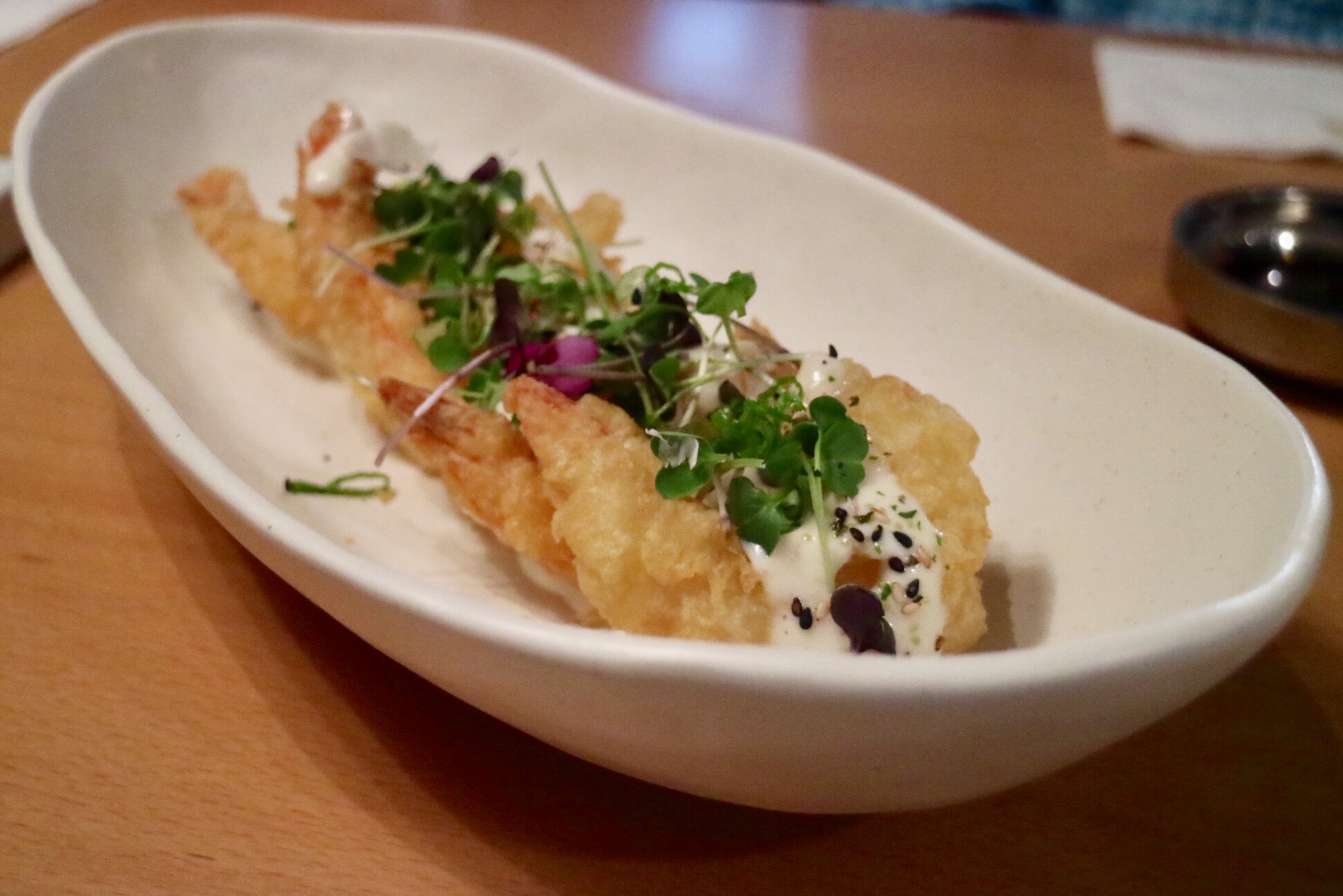 For a little bit of the table-side Aburi experience, we ordered a couple pieces of The Black Angus Nigiri (2 pcs for $7), Aburi style. And it was probably the best thing can you buy xanax over the counter in mexico that I had that evening. The beef was tender and flavourful.  However, in the description, it says the beef is either "Canadian Prime Certified Angus or Snake River Farm US Wagyu". It would be nice if they had told us the actual type and the cut of beef they use.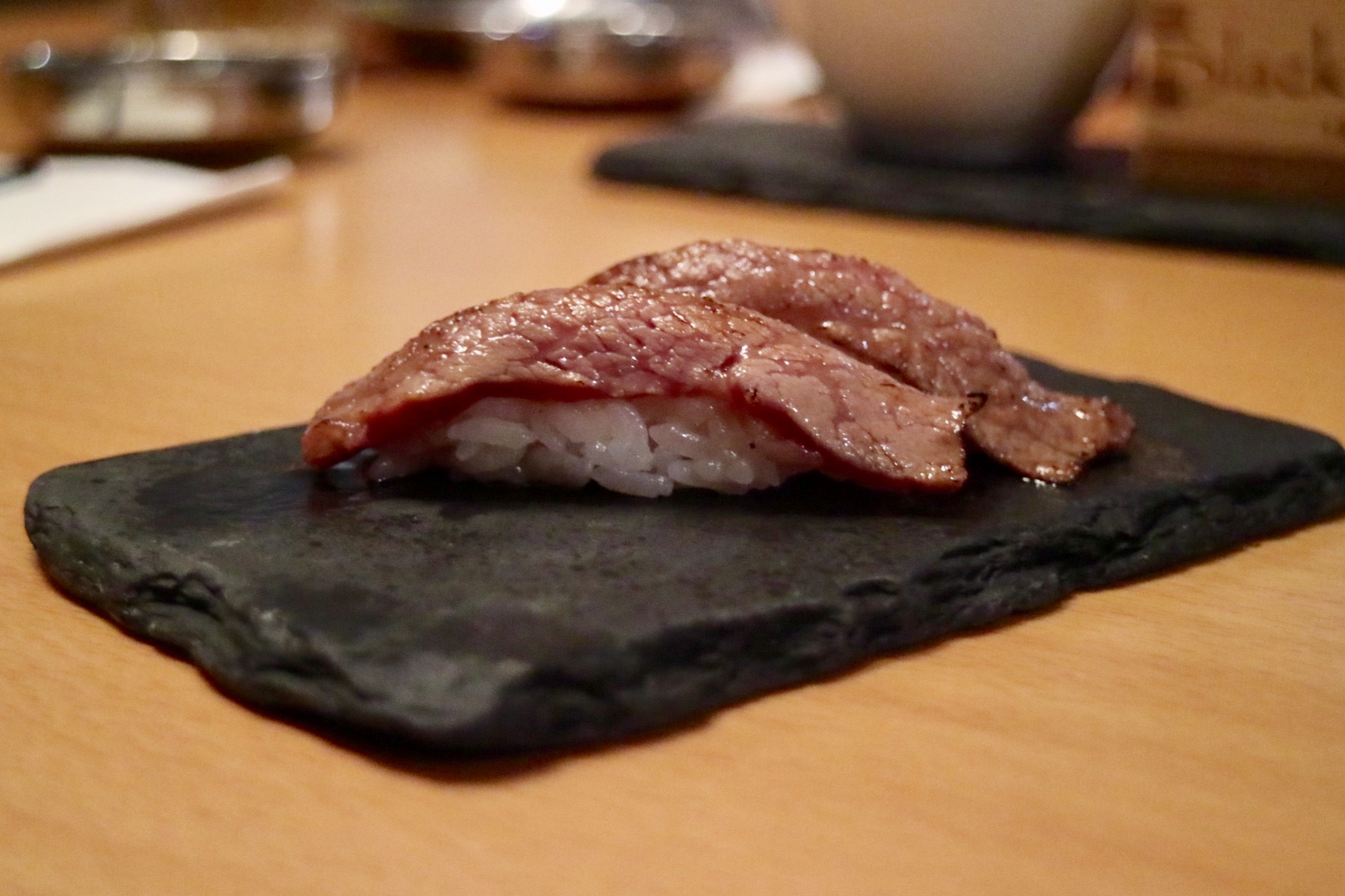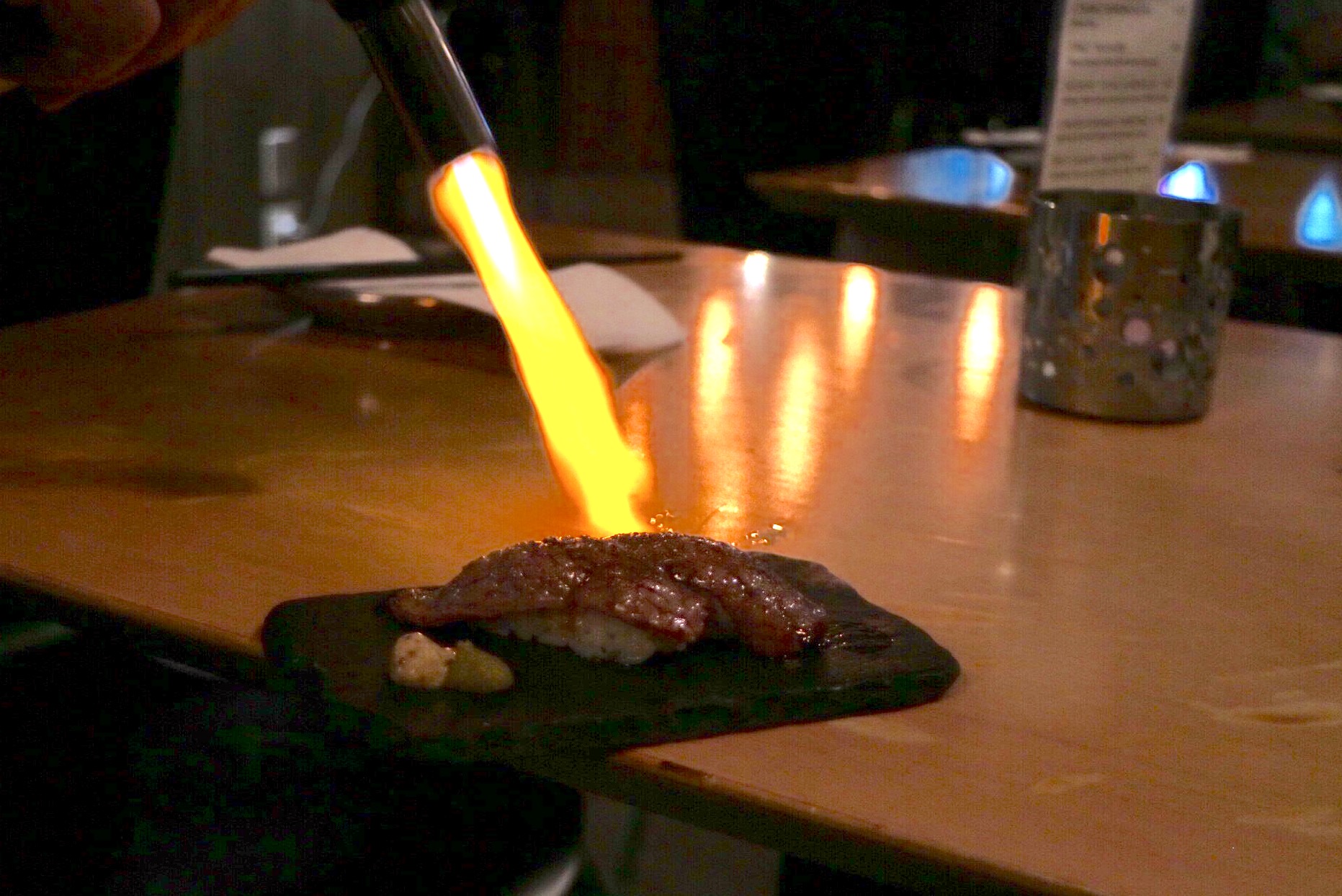 They have a list of "Hako Sushi", where it is normally named "Oshi Sushi" at other restaurants in the city. I guess they rather want to call it "Box Sushi" than "Pressed Sushi". But those are the same thing. Our Ika Ebi Hako Sushi ($12.95) was quite tasty. We also had a couple of their signature rolls: the Black Rice Roll ($11.95) and the Beef Garlic Roll ($14.95). I had black rice sushi before at other Korean sushi places in downtown. Although I find the black rice texture interesting, I still prefer the more delicate white rice sushi roll.  Overall, I found decent flavours on the box sushi and the sushi rolls, but the presentation,  again, could use a bit more refinement.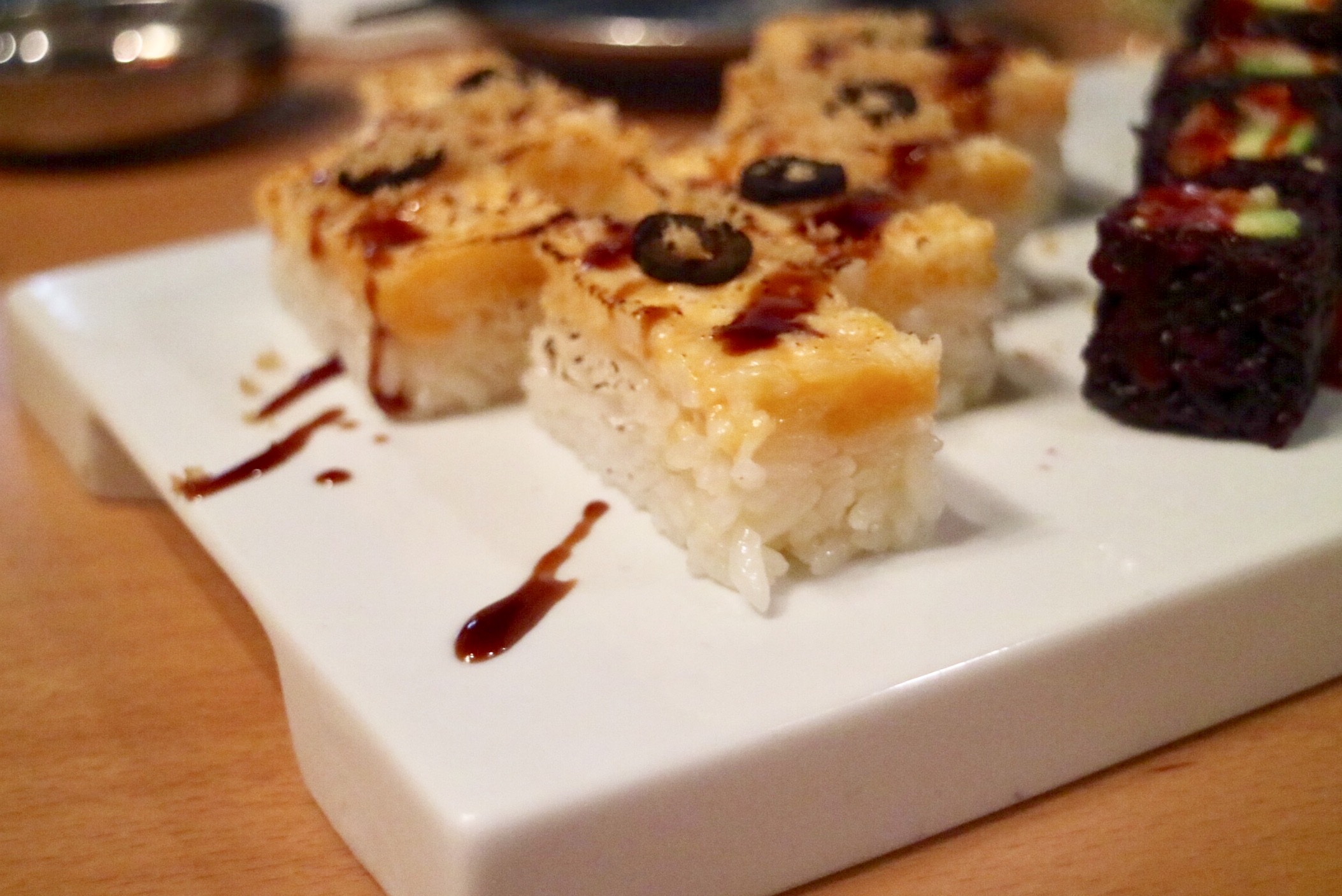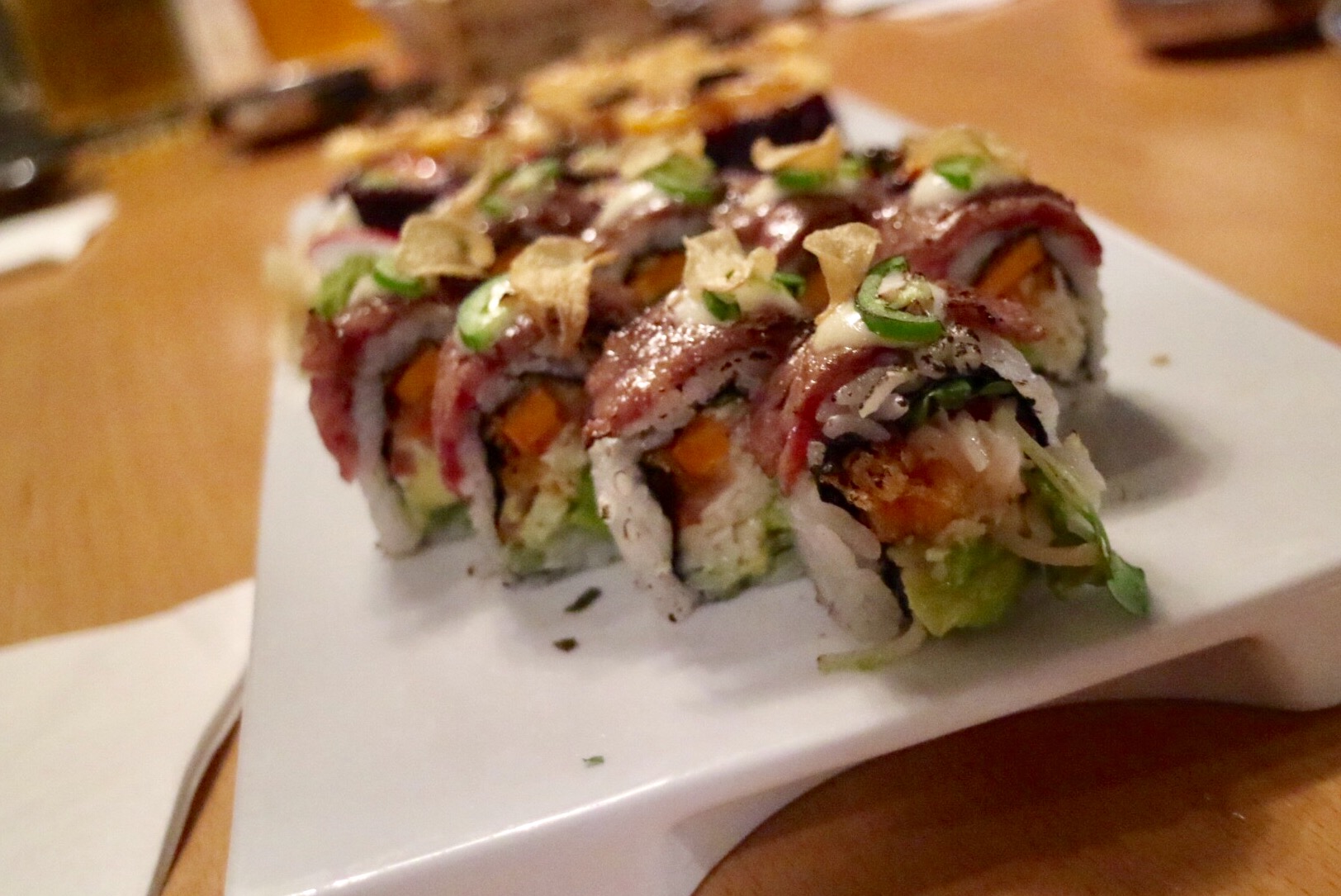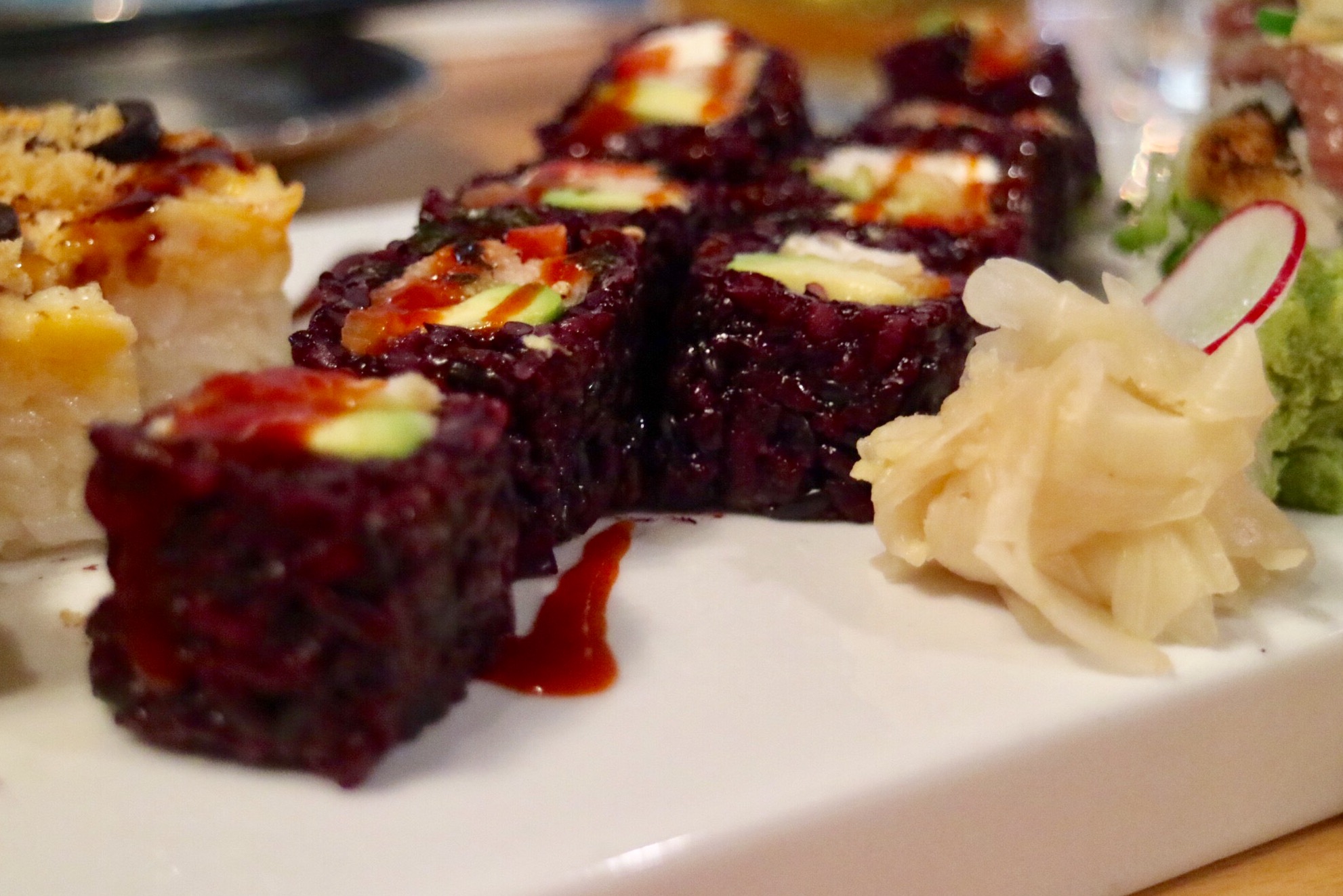 We ordered 2 of the Aburi Collection ($19.25), each featuring 7 pieces of Aburi Nigiri of the chef's choices. Comparing it to the Aburi Nigiri set at Miku, although Miku's is pricier at $27, the craft there just seems more refined and more exquisite.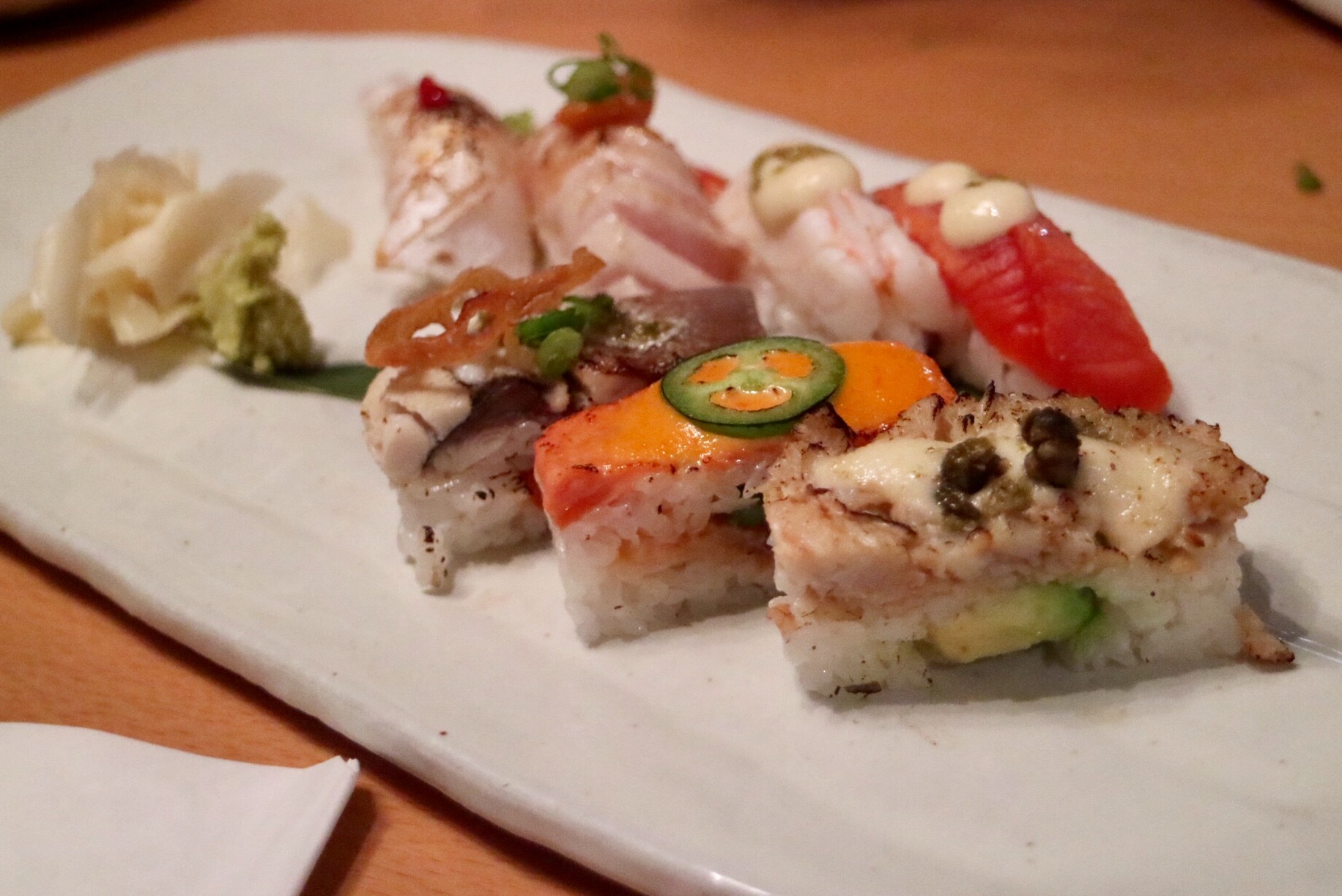 Last we ordered the Beef & Assorted Mushrooms Isiyaki ($12.95), served in a hot stone bowl, which seemed pretty small if shared by 4 guys. The flavours were decent,  but not very memorable.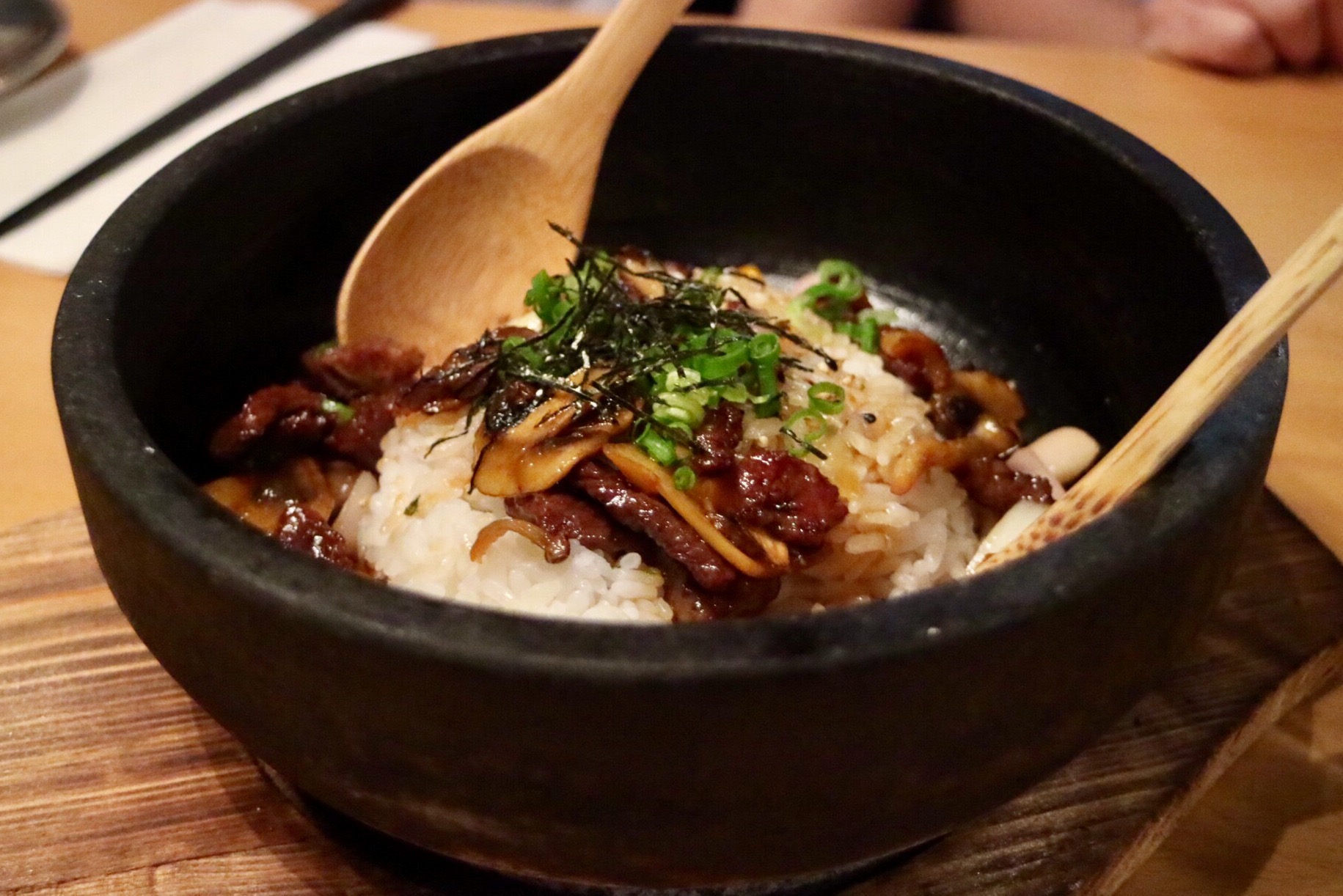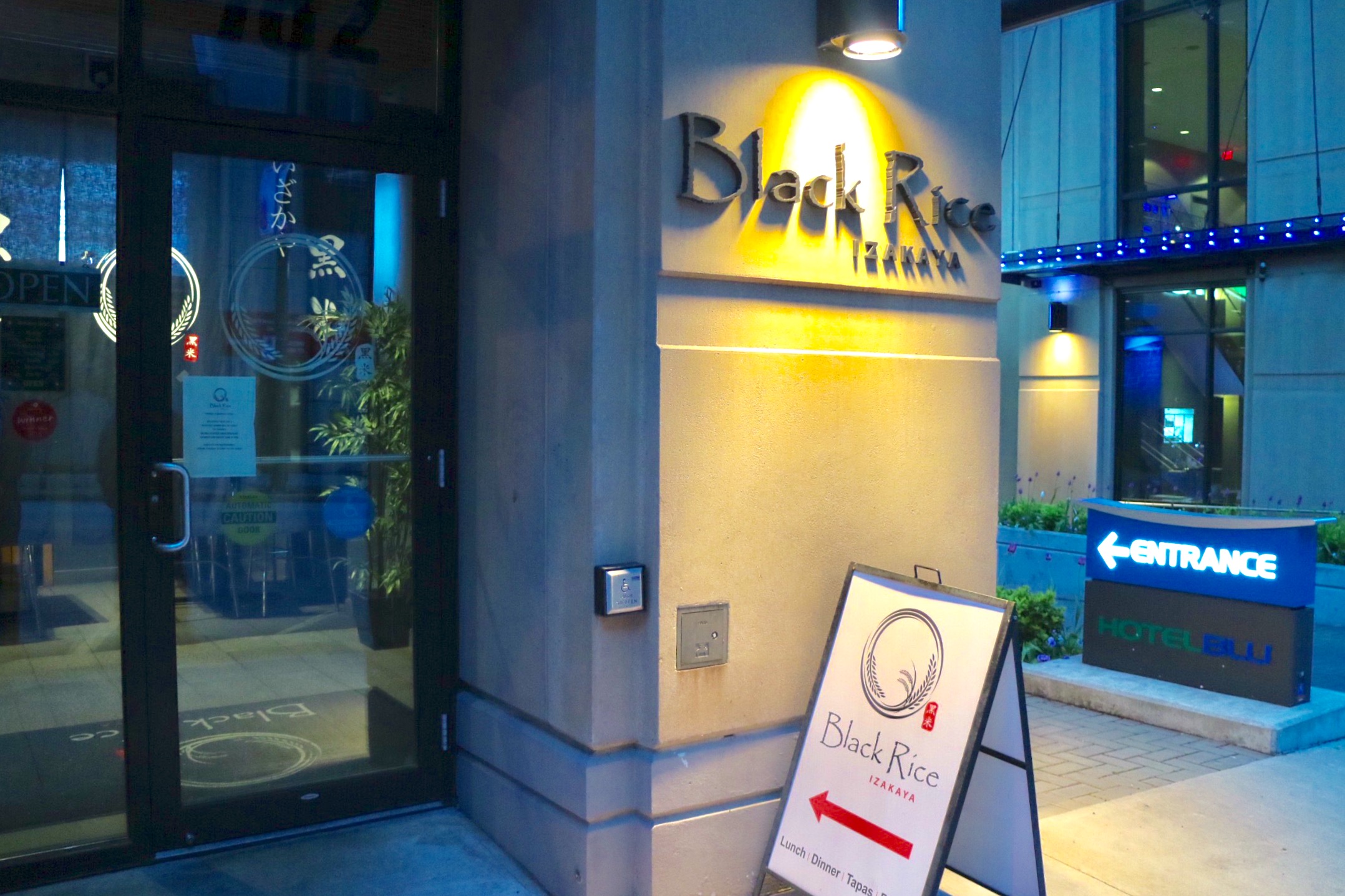 I find their food has decent quality here but is slightly on the pricey side. The sushi and tapas dishes could use a bit more refinement. Their massive menu and the prices on the more creative dishes might be holding them back from being standing out.  Although the eatery is not too far from Gastown, Robson and Yaletown, it is not exactly in the centre of any of those busy areas. They should really think about the regulars rather than the visitors.I think some true izakaya charms with small exquisite dishes might keep the customers coming back, much better than expecting people to blow a fortune and never return… There are a lot of great Japanese restaurants in downtown after all.
Website and menu:
More reviews:
Location: