This year, the annual BC Seafood Festival will be held June 7 – 16 in Comox Valley.  The festival is the largest of Western Canada, very successful in the last 12 years, and a force to drive national, international, and regional awareness and recognition to the importance and diversity of BC coastal communities and their seafood industries. It will feature events and celebrations such as celebrity chef demonstrations, seafood tastings, interactive cooking classes, and competitions.
I was invited to  the festival's Media & VIP launch event aboard the Pacific Yacht, and had a glimpse of what awesome eats and drinks the guest will be getting at the festival.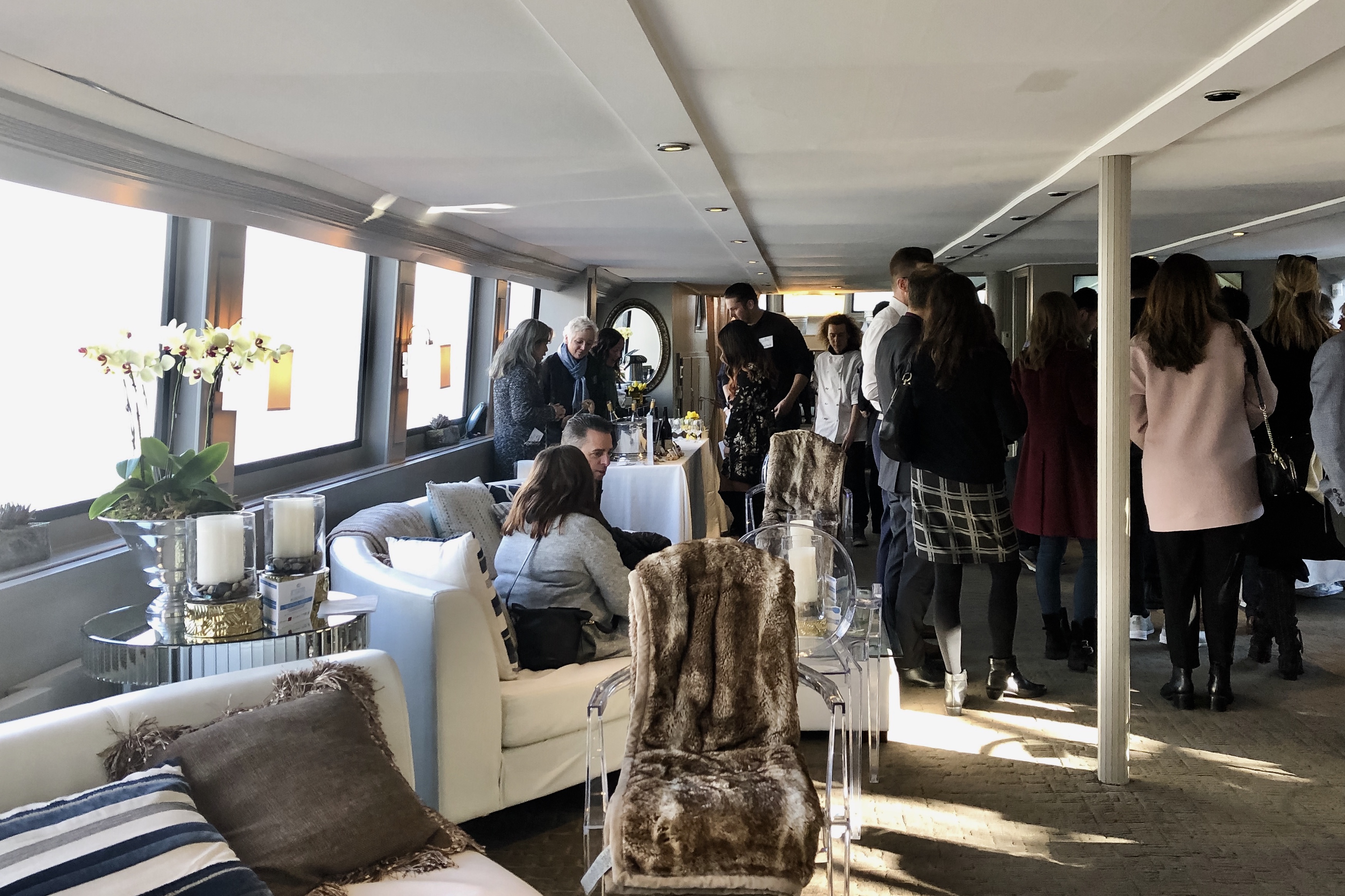 The first bite was the Cucumber Wrapped Smoked Sablefish, with kelp and caviar cream., prepared by Chef Nigel McMeans from Blackfin Pub in Comox, which is perfectly paired with the Pinot Gris from 40 Knots Vineyard and Estate Winery. Both the winery and the eatery are long-term participants of the festival.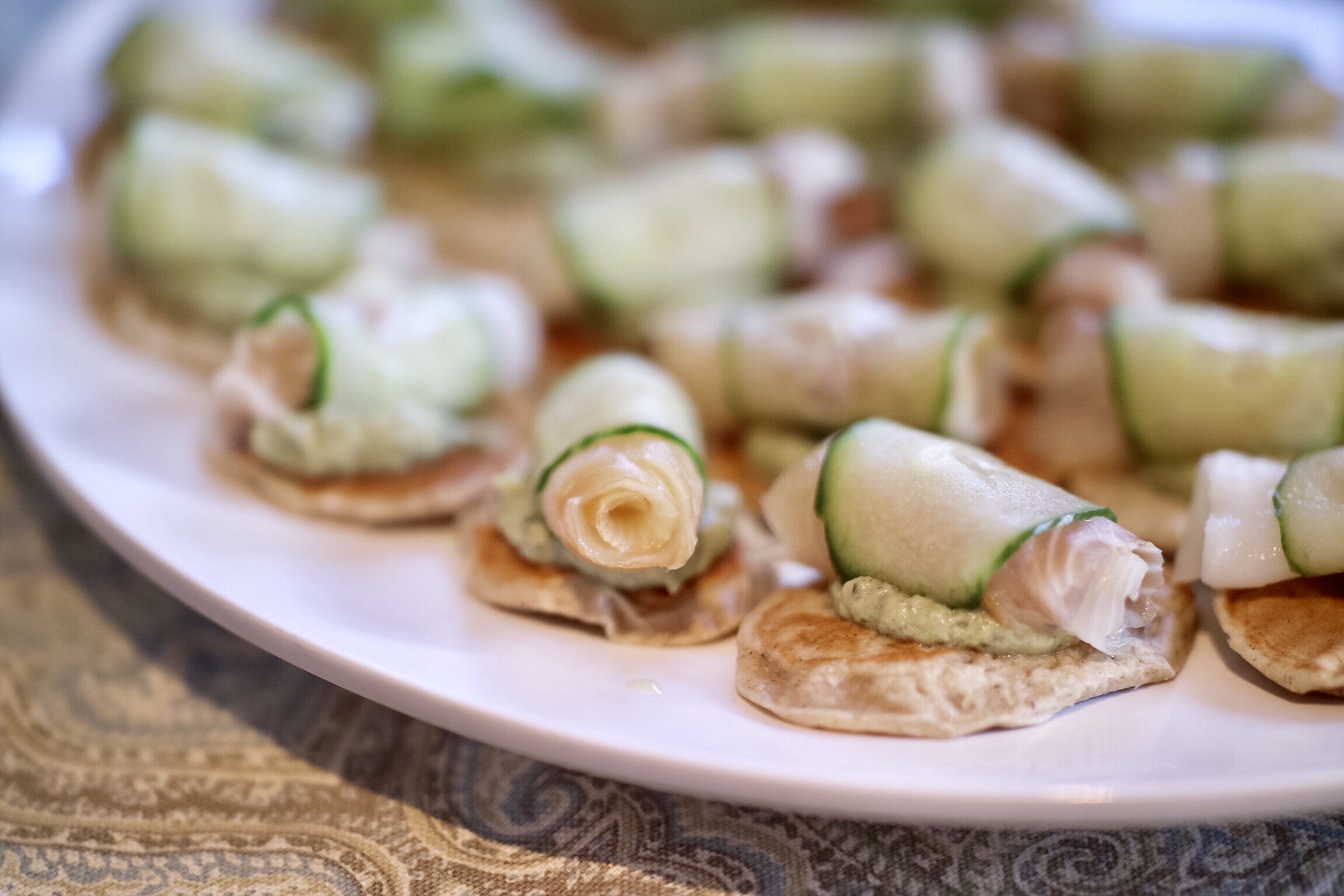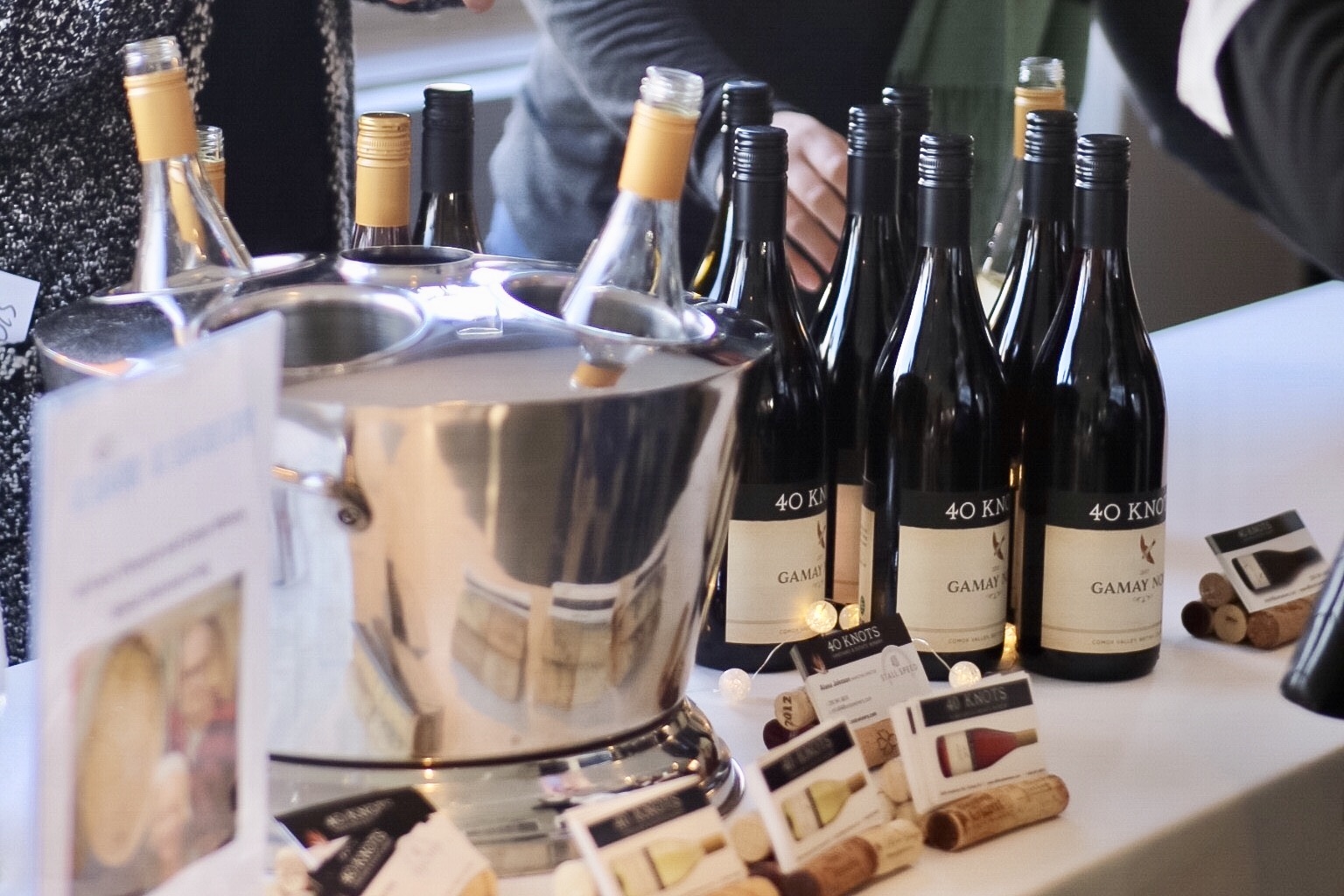 Talking about a spot-on surf & turf combo, Fanny Bay Oyster's Executive Chef Andraza prepared a silky smooth Manila Clam & Corn Chowder, topped with corn salsa and paprika oil, to pair with smoked pork belly with crackling skin.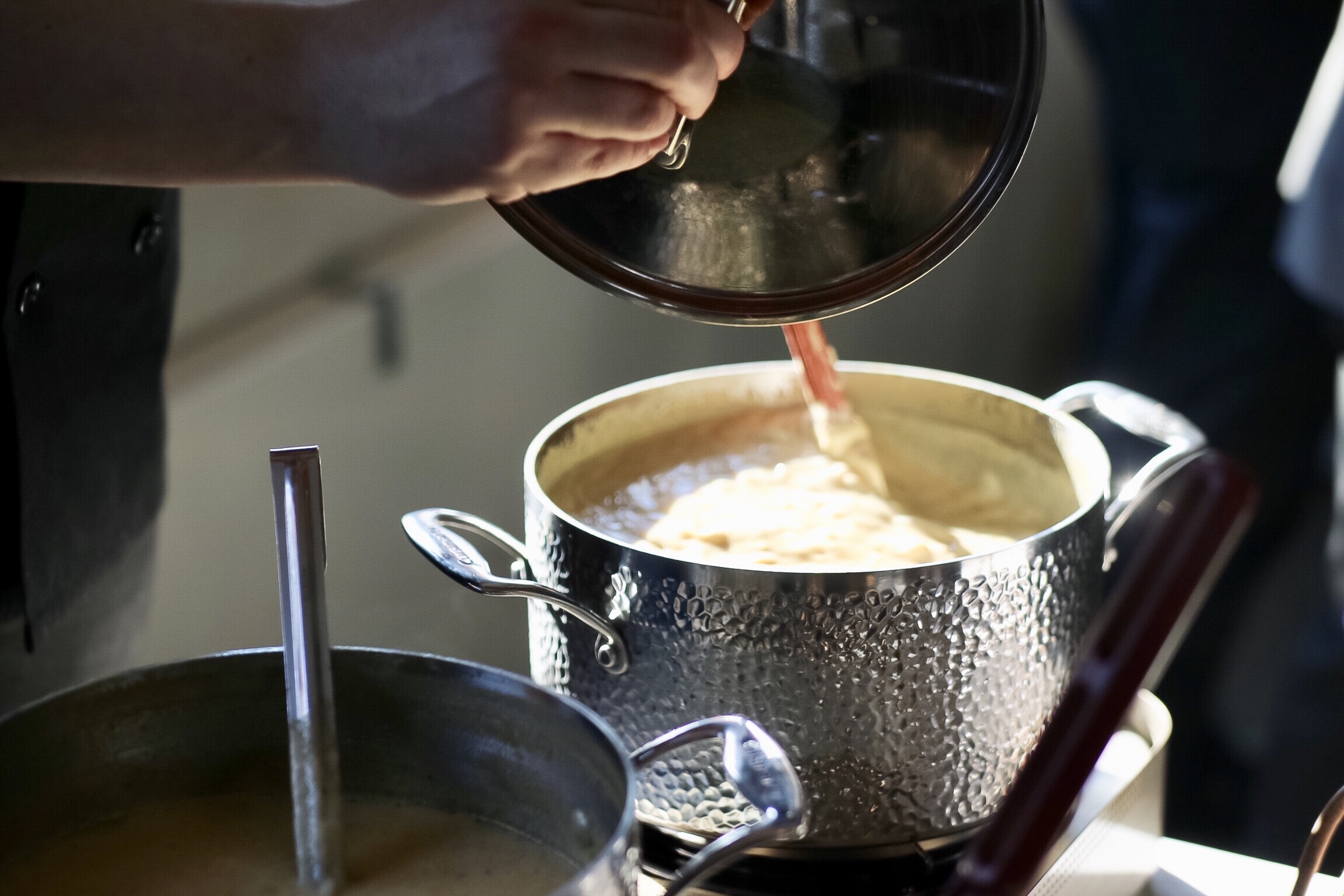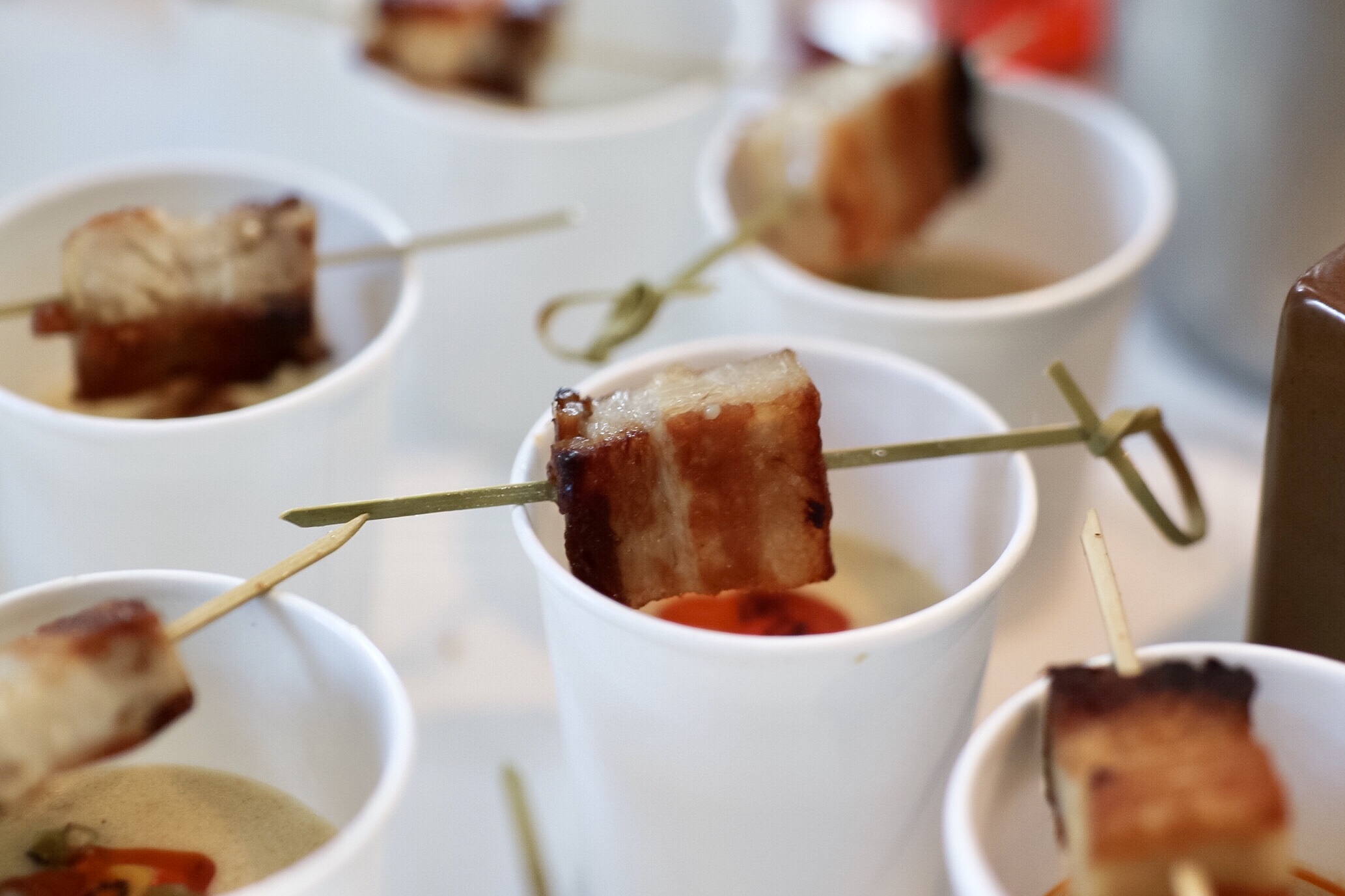 The beautiful Ceviche prepared by Executive Chef Ricardo Valverde from Ancora Waterfront Restaurant, West Vancouver.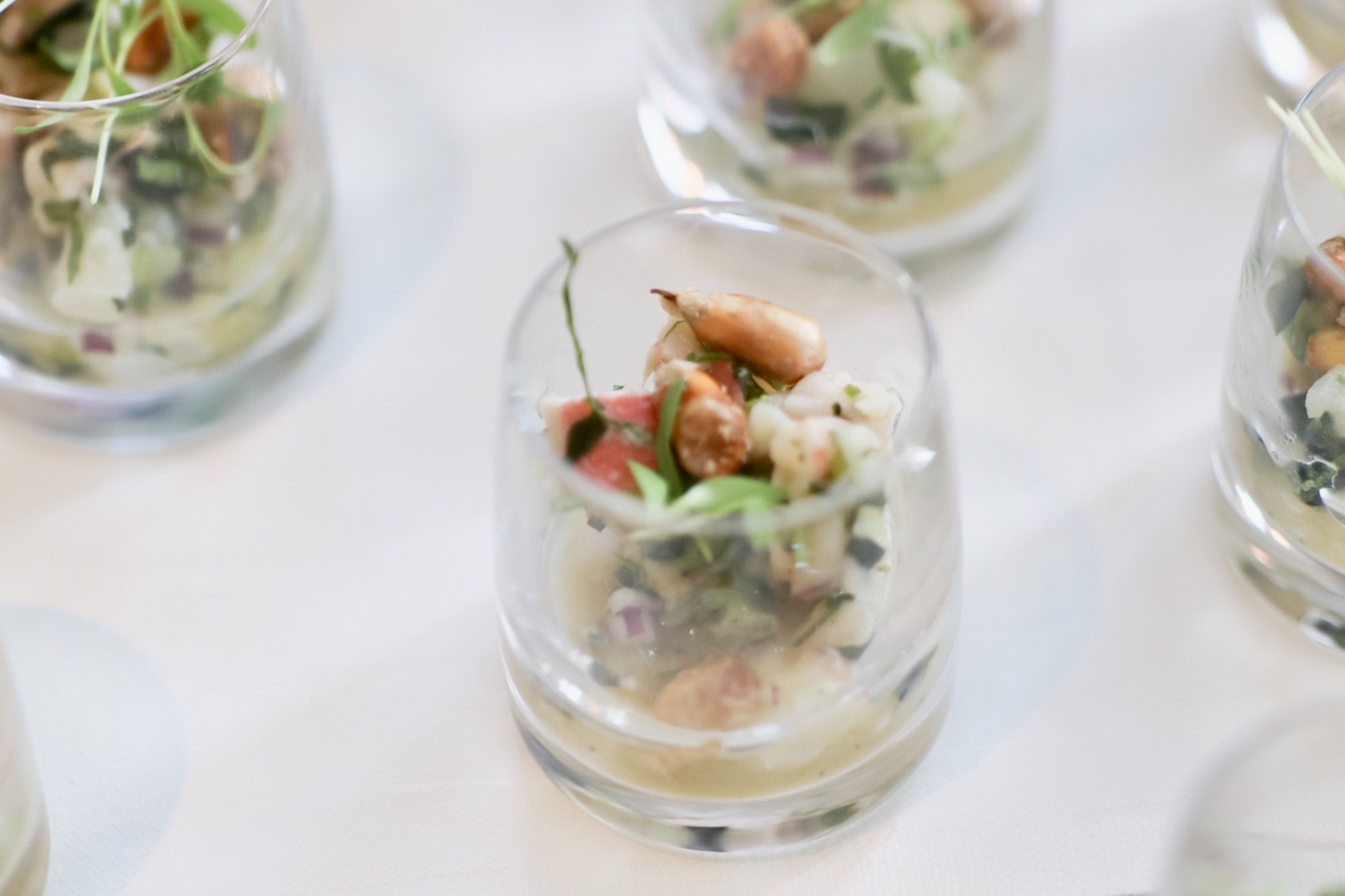 The oyster shucking is always a must when you are going seafood theme on a yacht. Gordy McLellan from Mac's Oysters is showing some of the best BC oysters, and the little jewels of delight were paired with Unruly Gin from Wayward Distillation House, a unique gin made from honey. I was also impressed with "KRUPNIK", a spiced honey liqueur that's unique and absolutely delicious.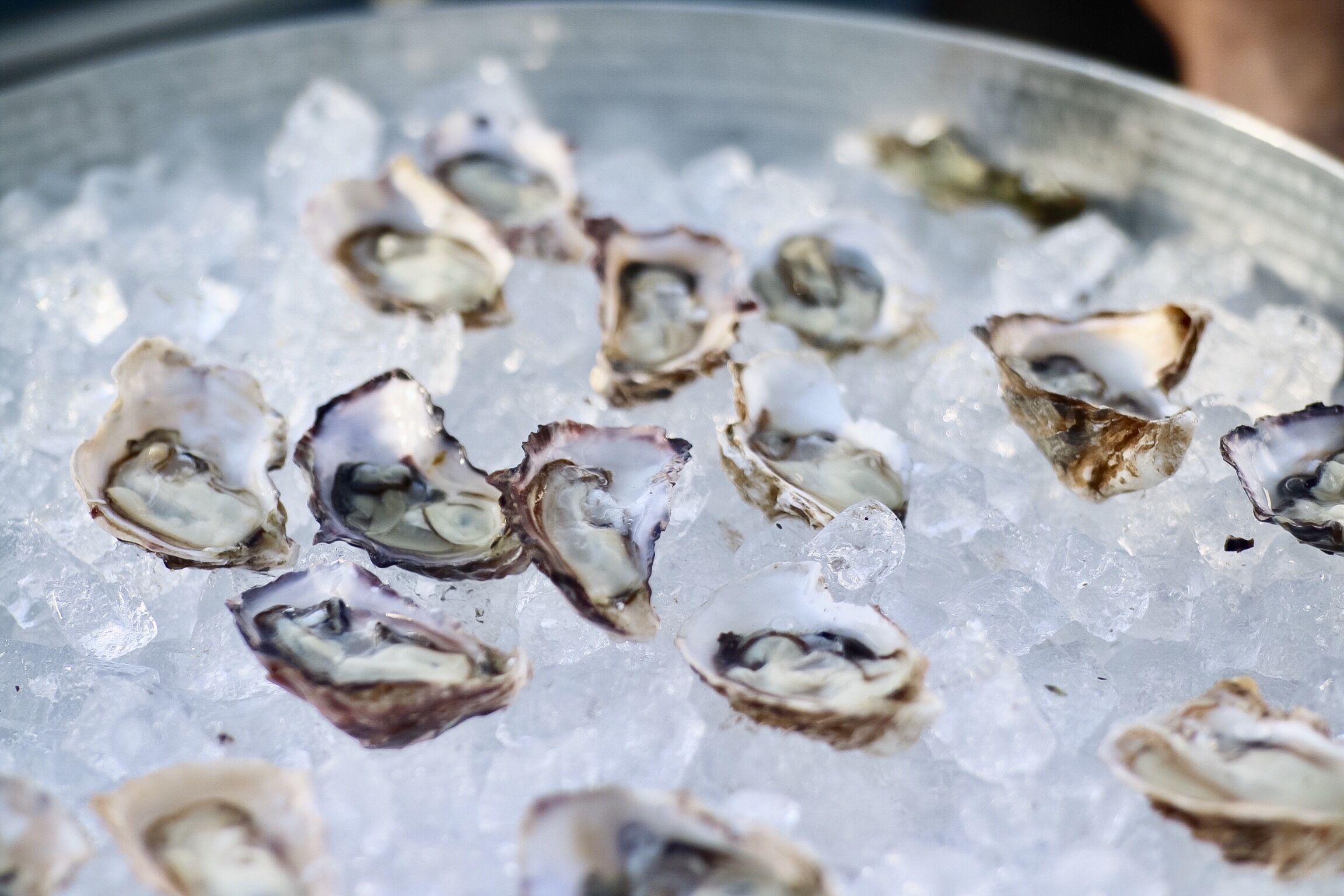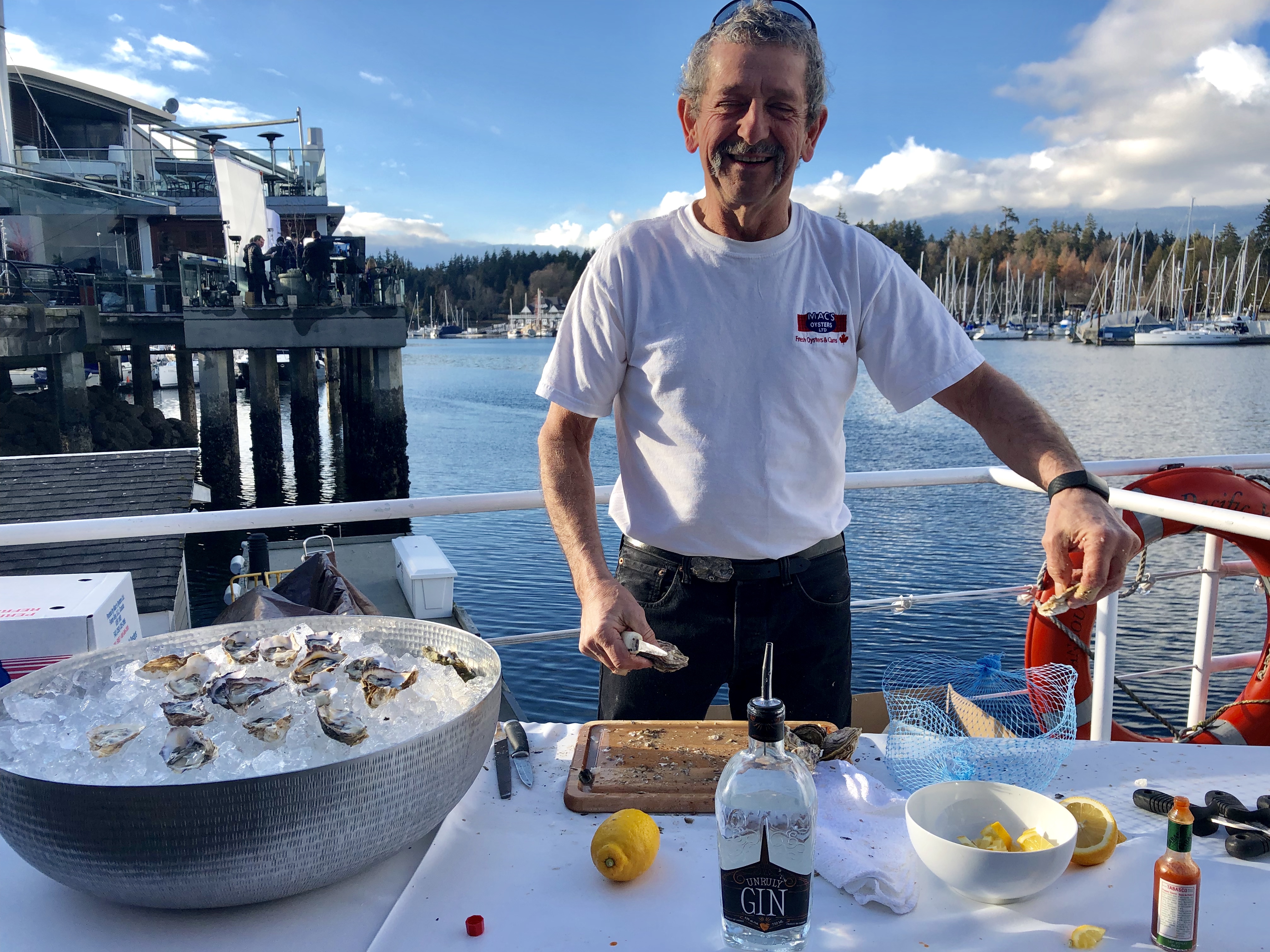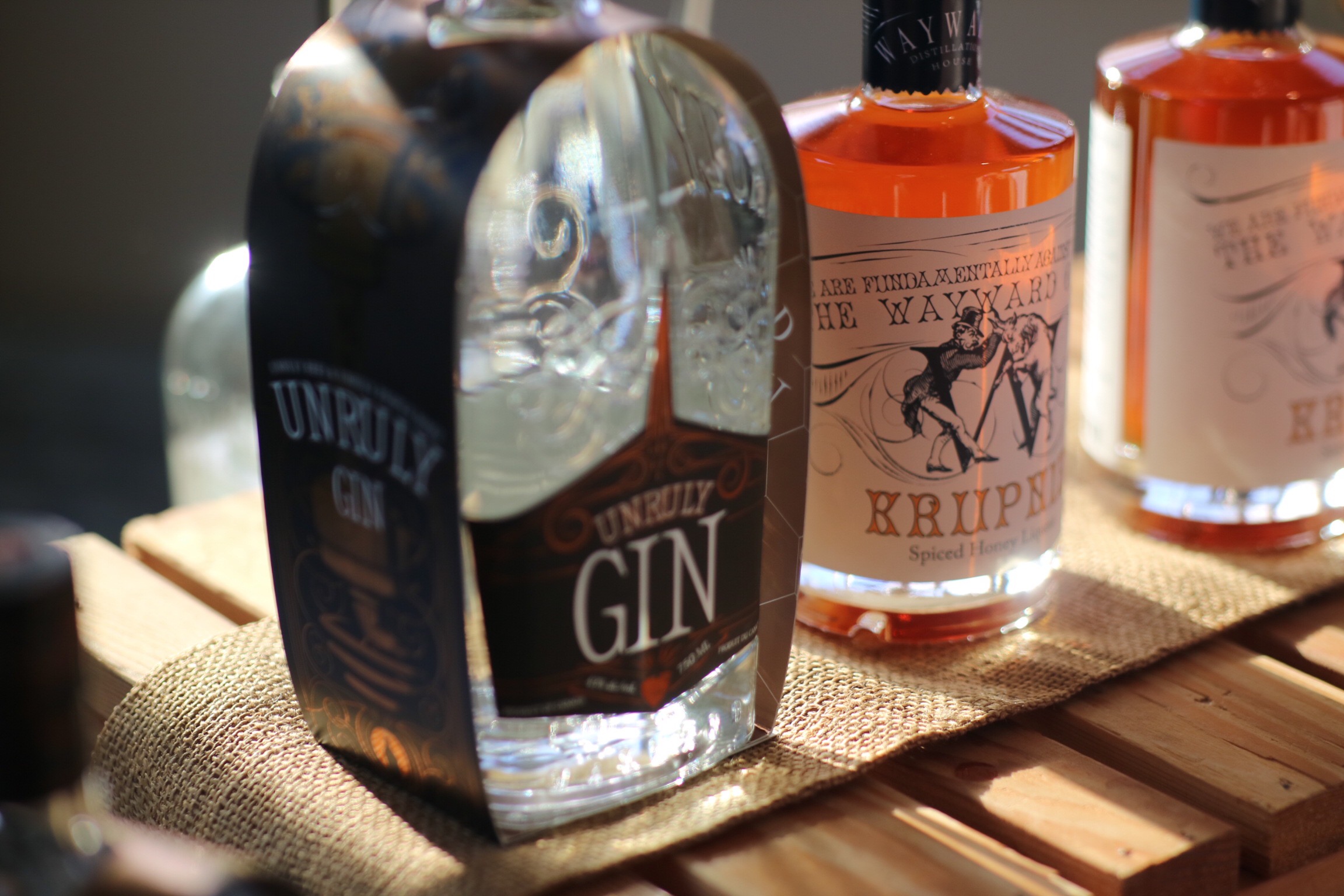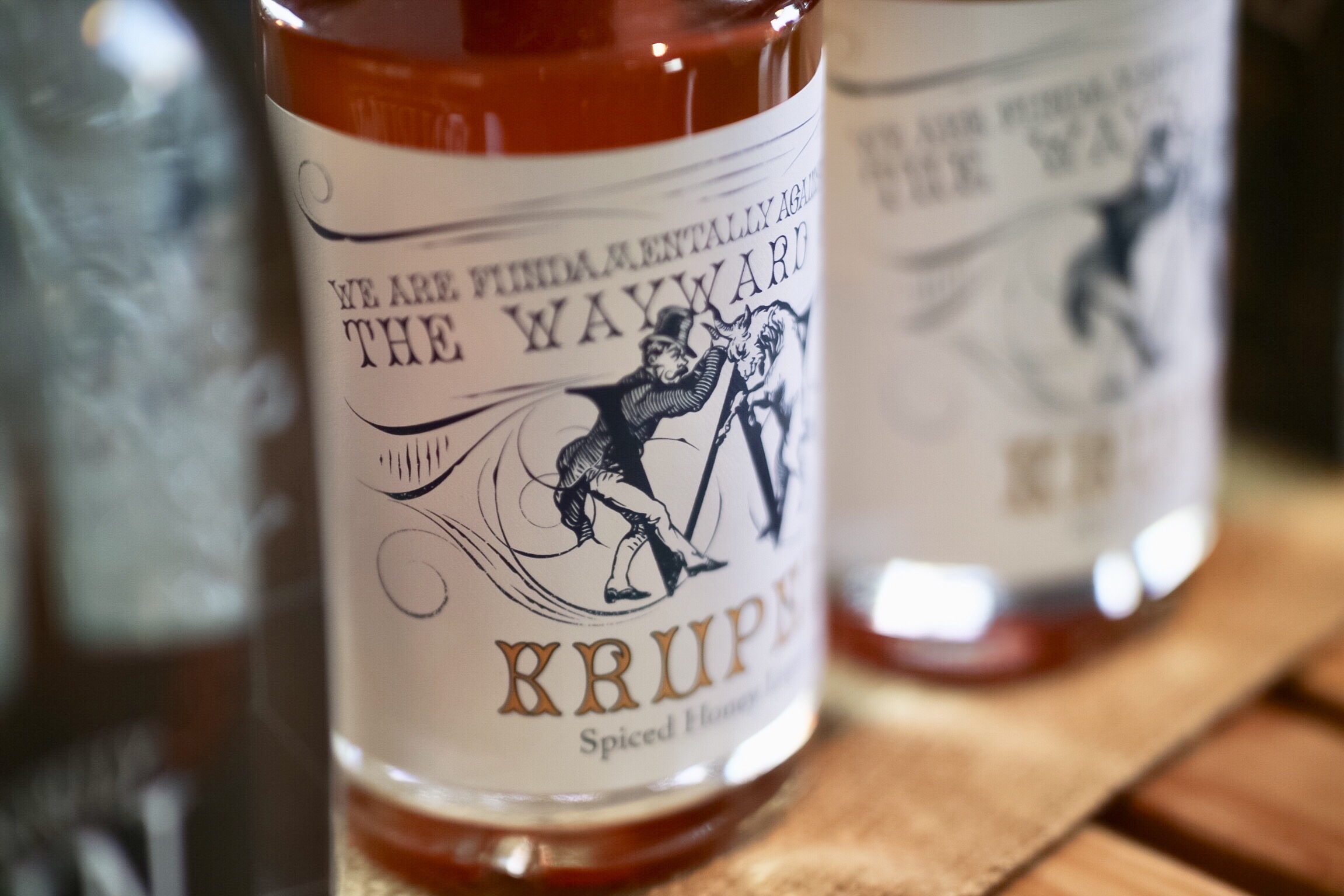 We also sampled the signature dish from Locals Restaurant of Comox. Chef Ronald St. Pierre prepared us the Pan Seared Albacore Tuna.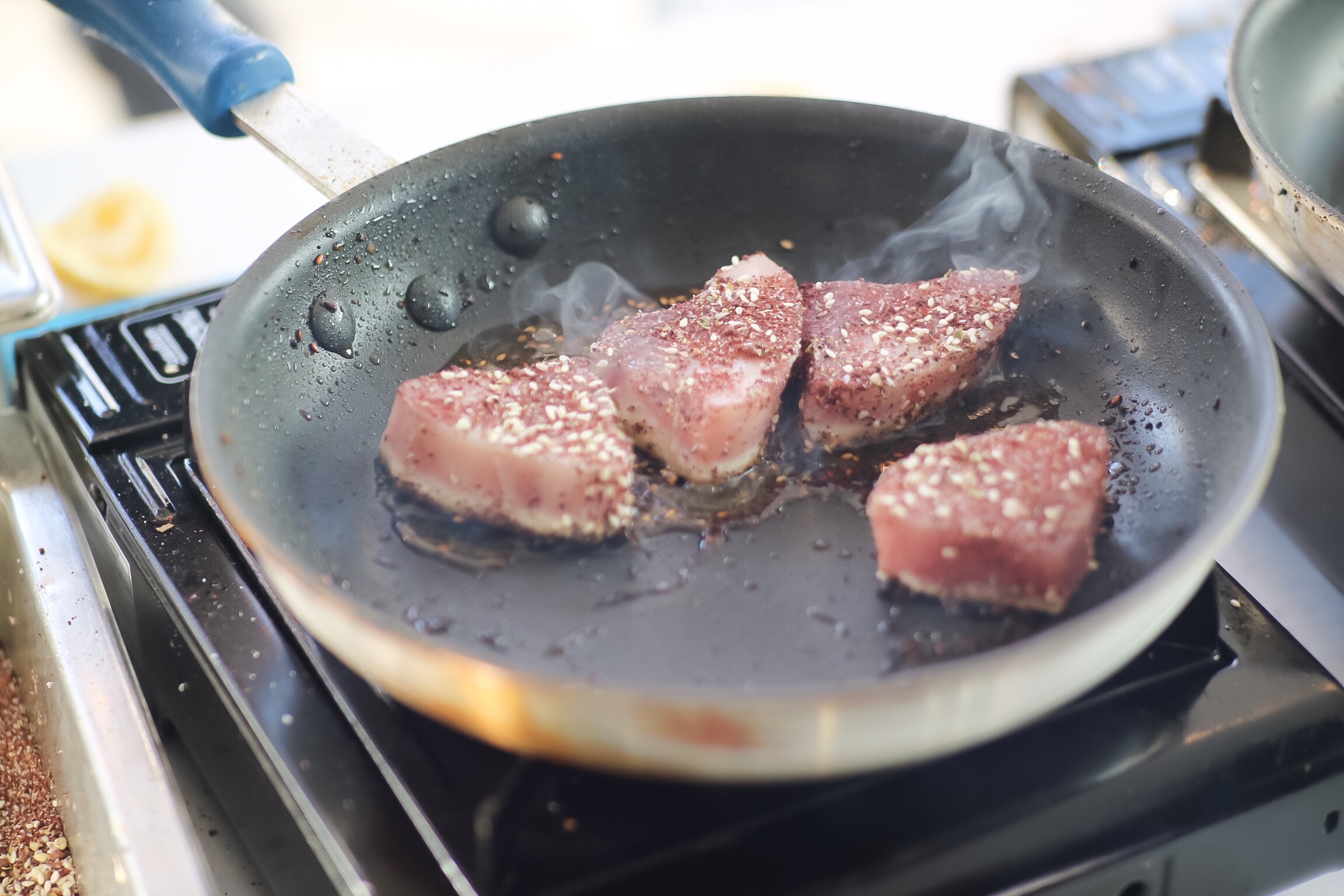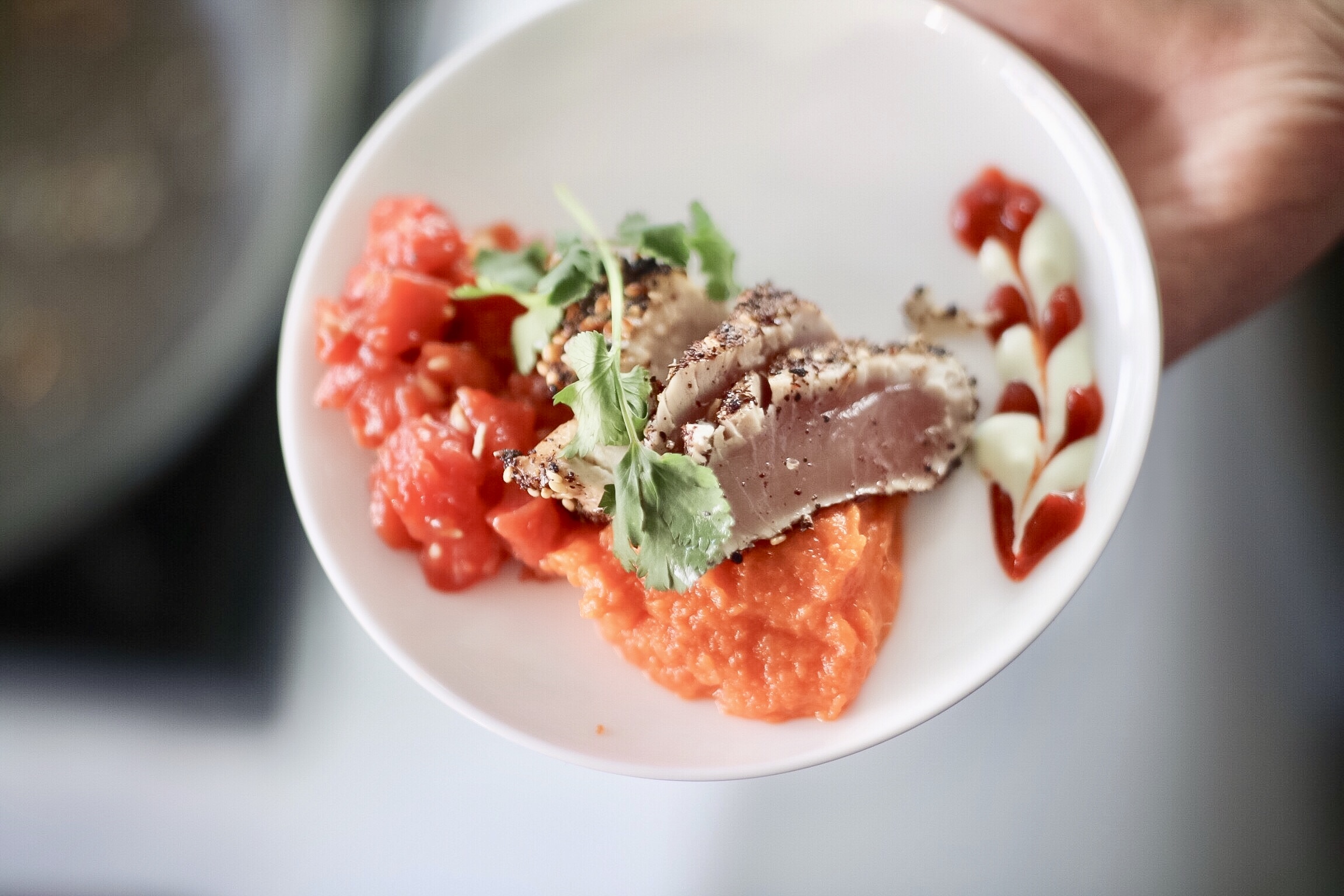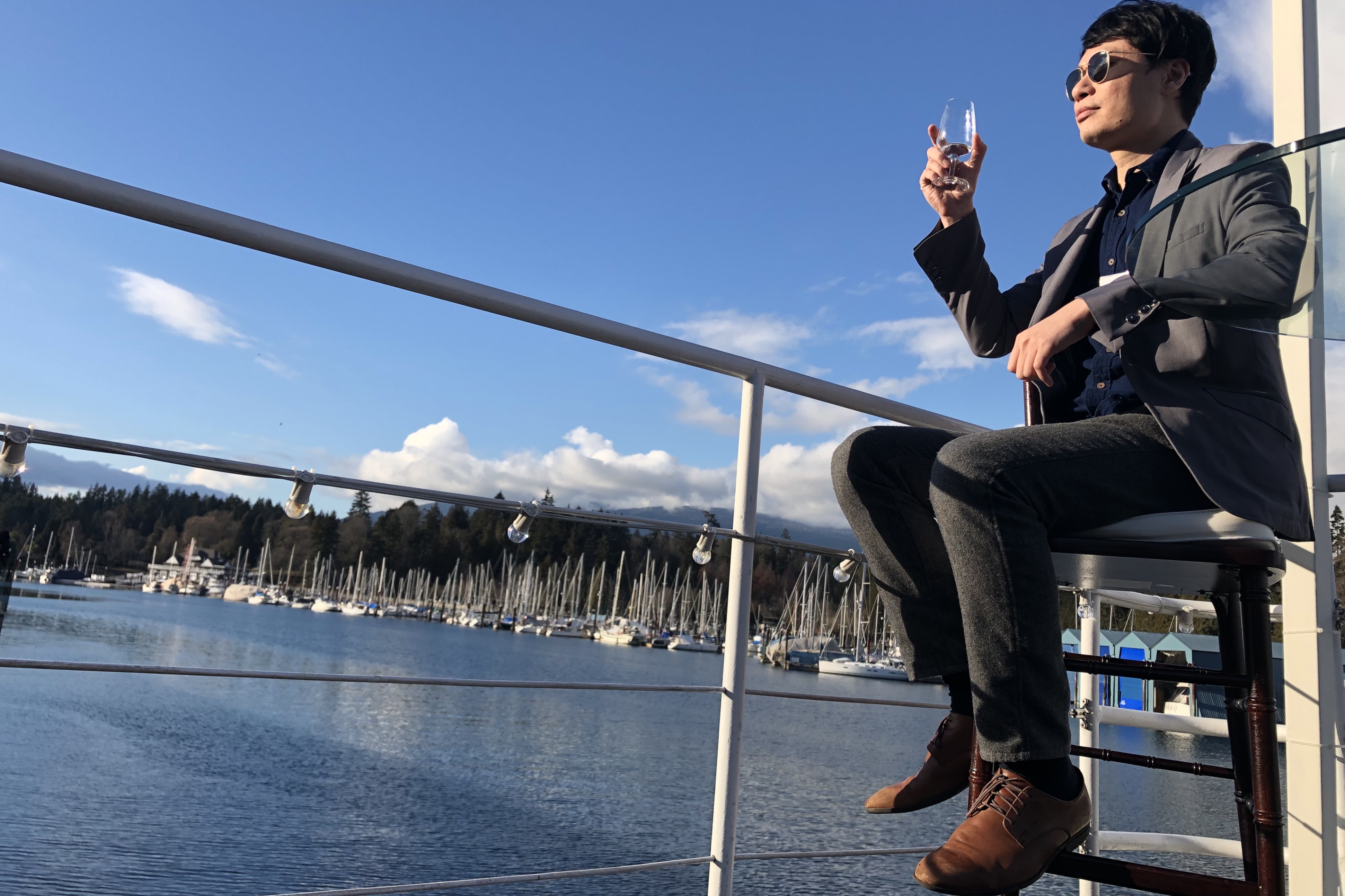 Would you like to check out the BC Seafood Festival in June? I think it's going to be a lot of fun!
Here are some of the most popular events:
Shucked! Canada's Largest Oyster Bar Happy Hour, JUNE 14
Gala Dinner, JUNE 14
BC Seafood Festival Signature Weekend JUNE 15 & 16
Ceviche! Ceviche! Ceviche MasterClass! JUNE 15
Baked n' Boiled! Kitchen Party JUNE 15
Bounty! A Brunch Seafood Cookout JUNE 16
There will be over 20 local and national chefs will be participating in cooking events.  For kids and family, the festival this year is featuring the largest ever Kids Interactive Zone, designed to show children how seafood is sourced and cooked, along with numerous touch tanks, interactive displays, cooking classes and a visit by the Vancouver Aquarium.
For more information, please visit: bcseafoodfestival.com