We were in Whistler for a quick stop when Areta (@foodgressing) and I were on own way to Araxi's Longtable Dinner in Pemberton.  We decided to get a  bite at Bar Oso,  known for their Spanish tapas and handcrafted cocktails in the village.
I was instantly fascinated by the dark wood interior with the Mediterranean details, a great tribute to both Whitler's wildlife and the Spanish word 'oso' for 'bear'. The kitchen here is run by Chef Jorge Munoz Santos, a Madrid native, who also worked at the sister restaurant Araxi for four years.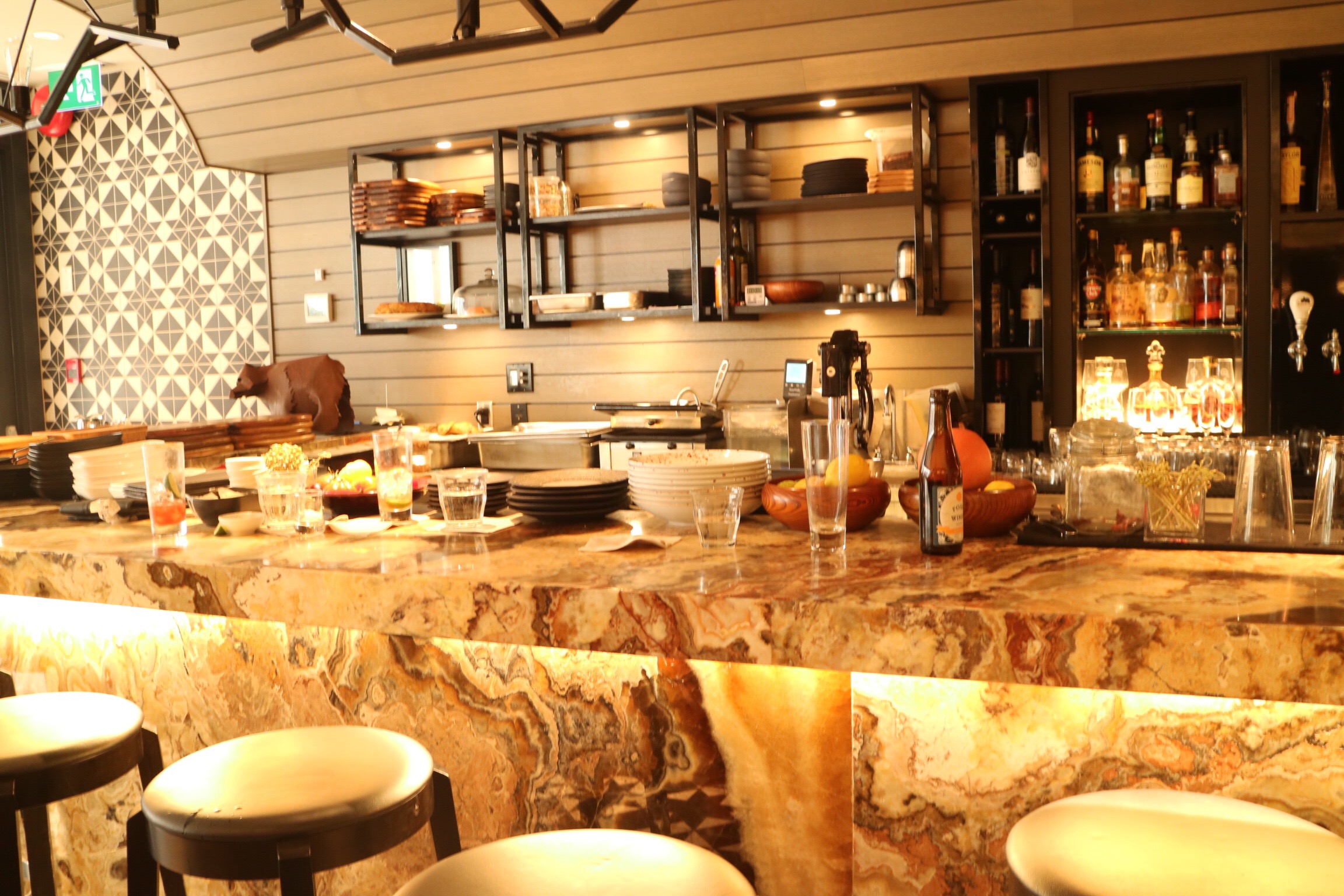 I didn't waste any time asking for their most popular gin cocktail. They have a very extensive cocktail menu with categories like  "Hand Crafted", "Seasonal Offerings", "Modern Classics", and "Luxurious".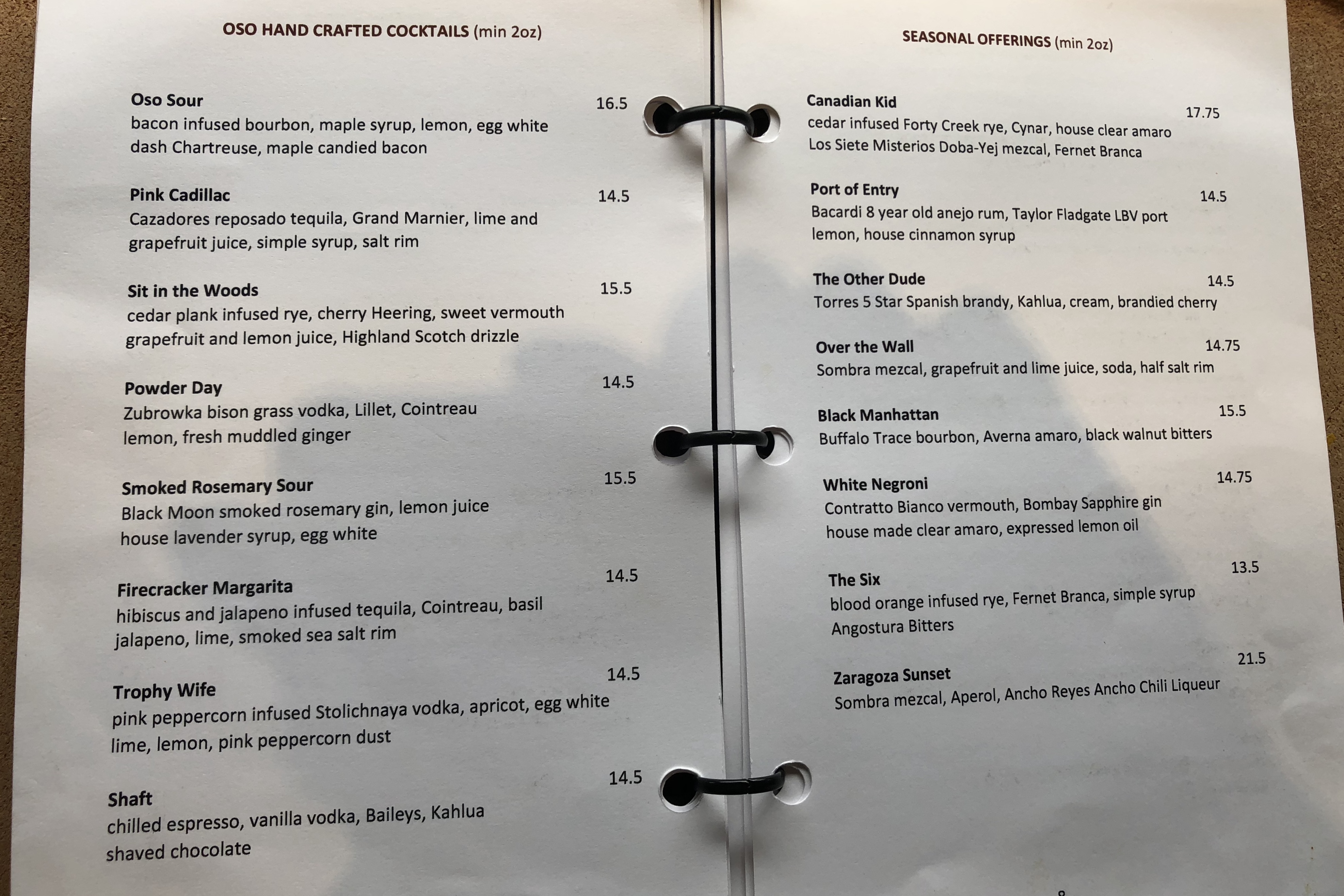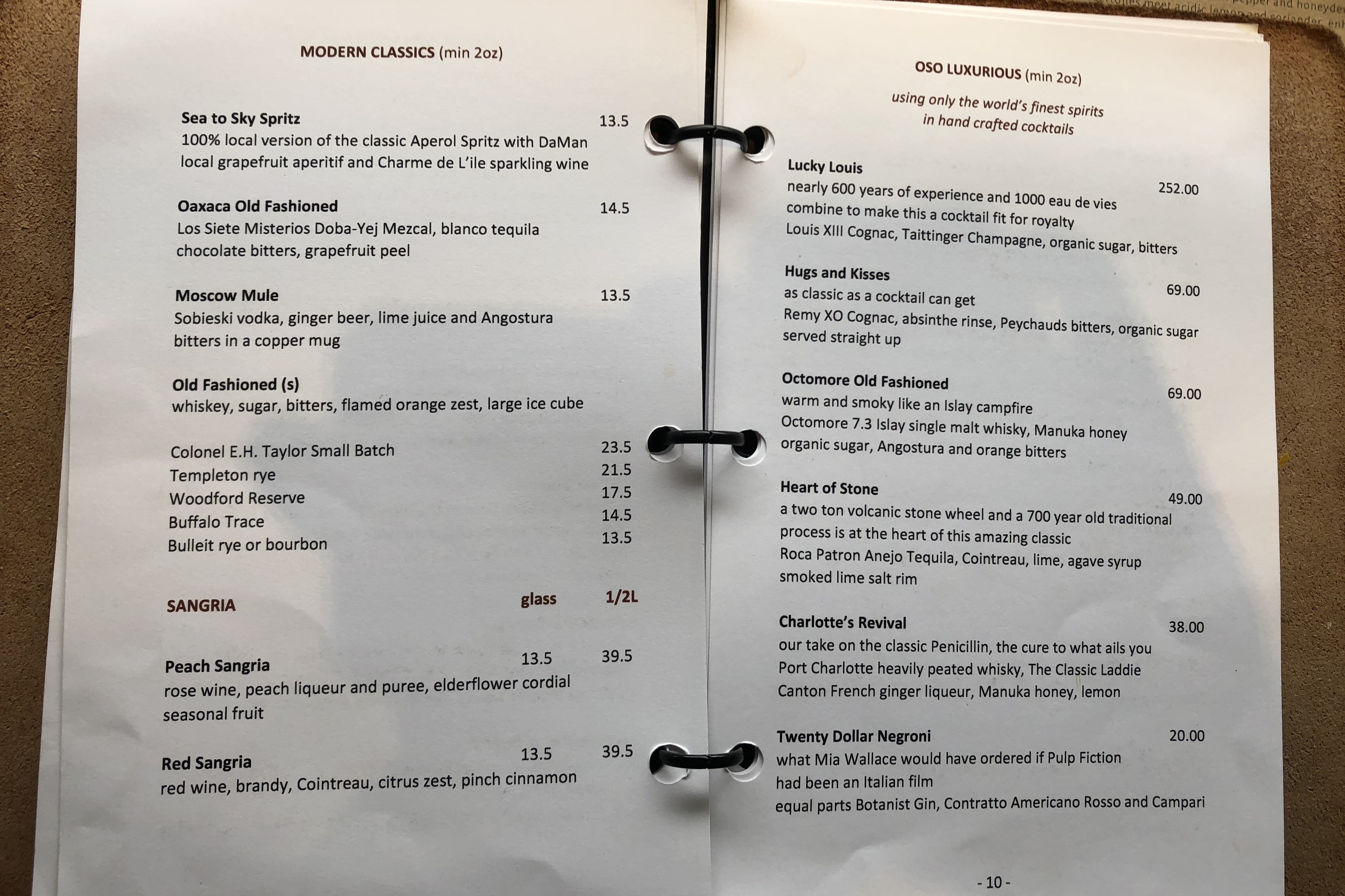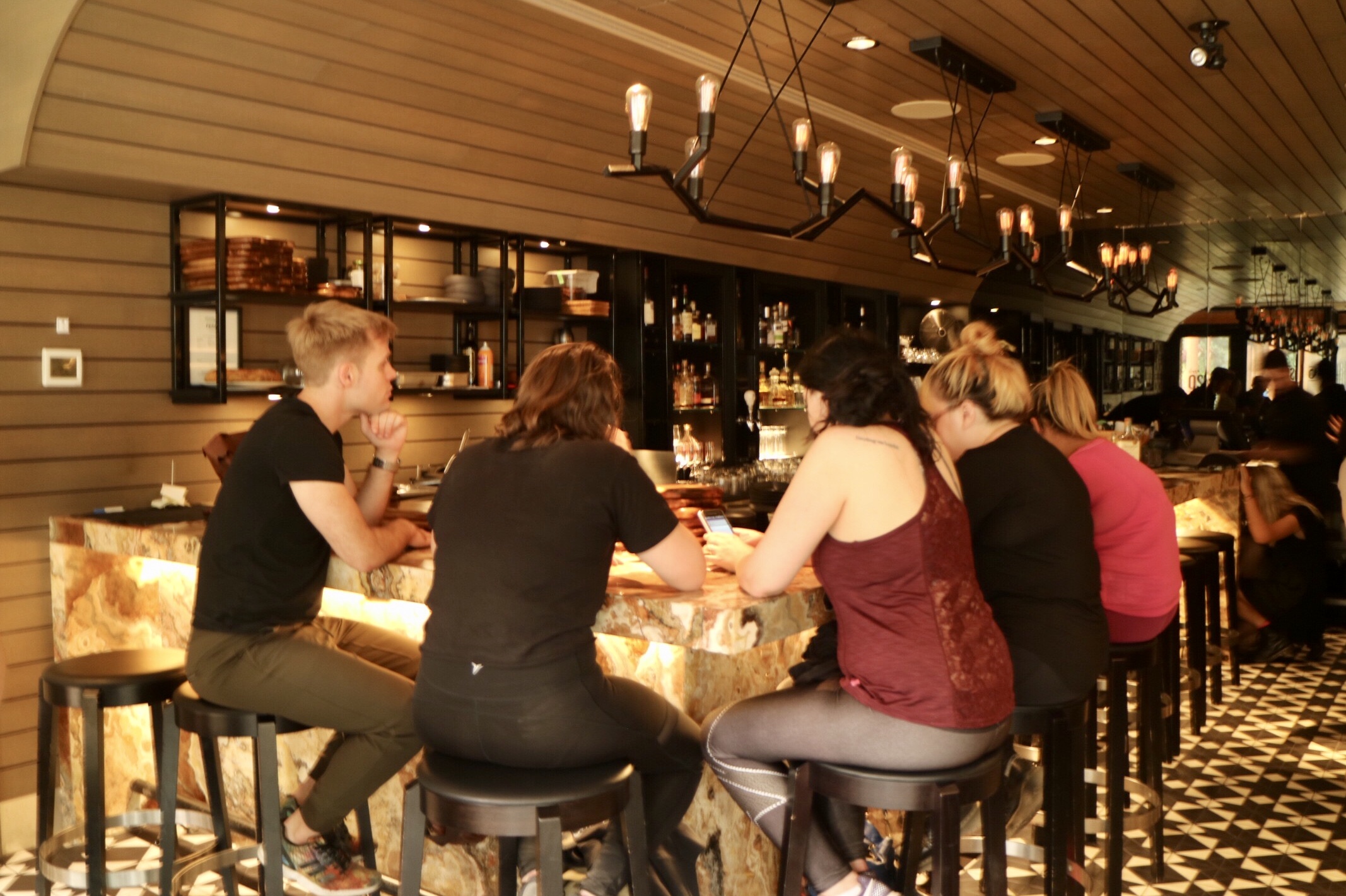 I was introduced to the Smoked Rosemary Sour ($15.50), featuring the smoked rosemary Black Moon gin from Legend Distilling, lemon, egg white and the house lavender syrup.  And when the rosemary twig was being lit in front of me, the room was filled with an incredible aroma. The drink itself was very well balanced with the craft gin and the level of acidity.  I was loving the gin so much that I was happy to see one of their Spanish Gin & Tonic list was made with the same gin.  The Spanish G&T ($17.50) was very refreshing as the amount of rosemary essence was perfect.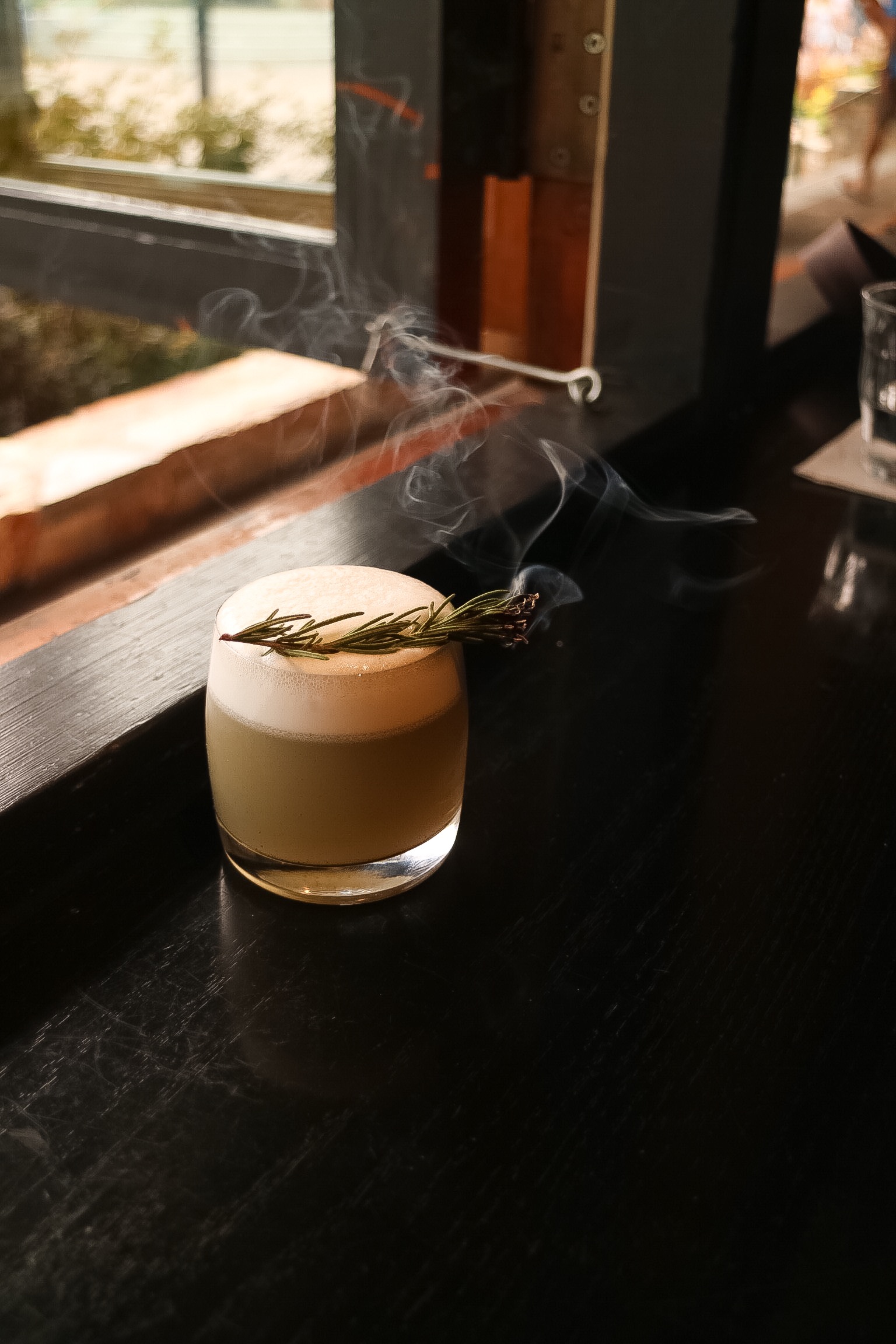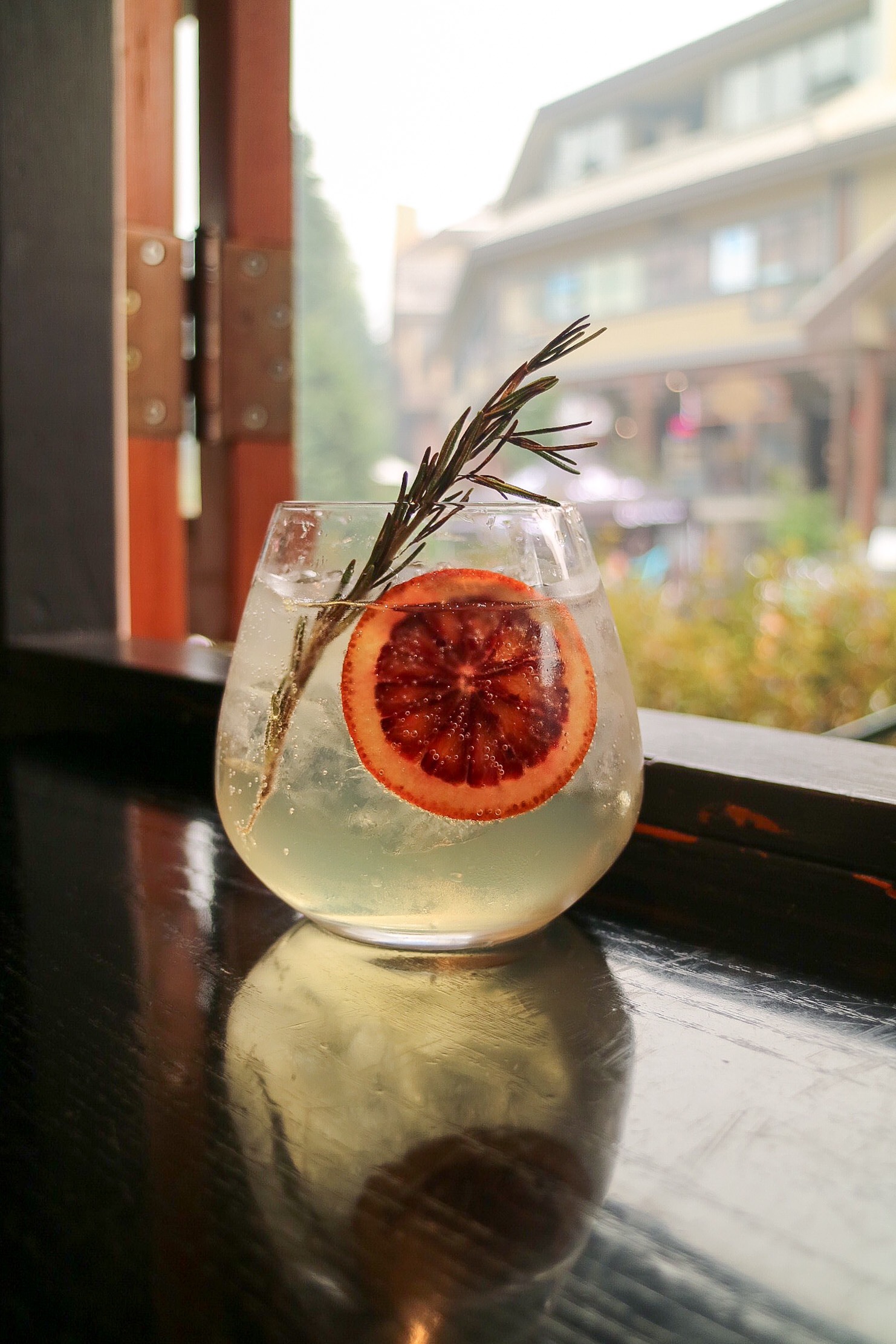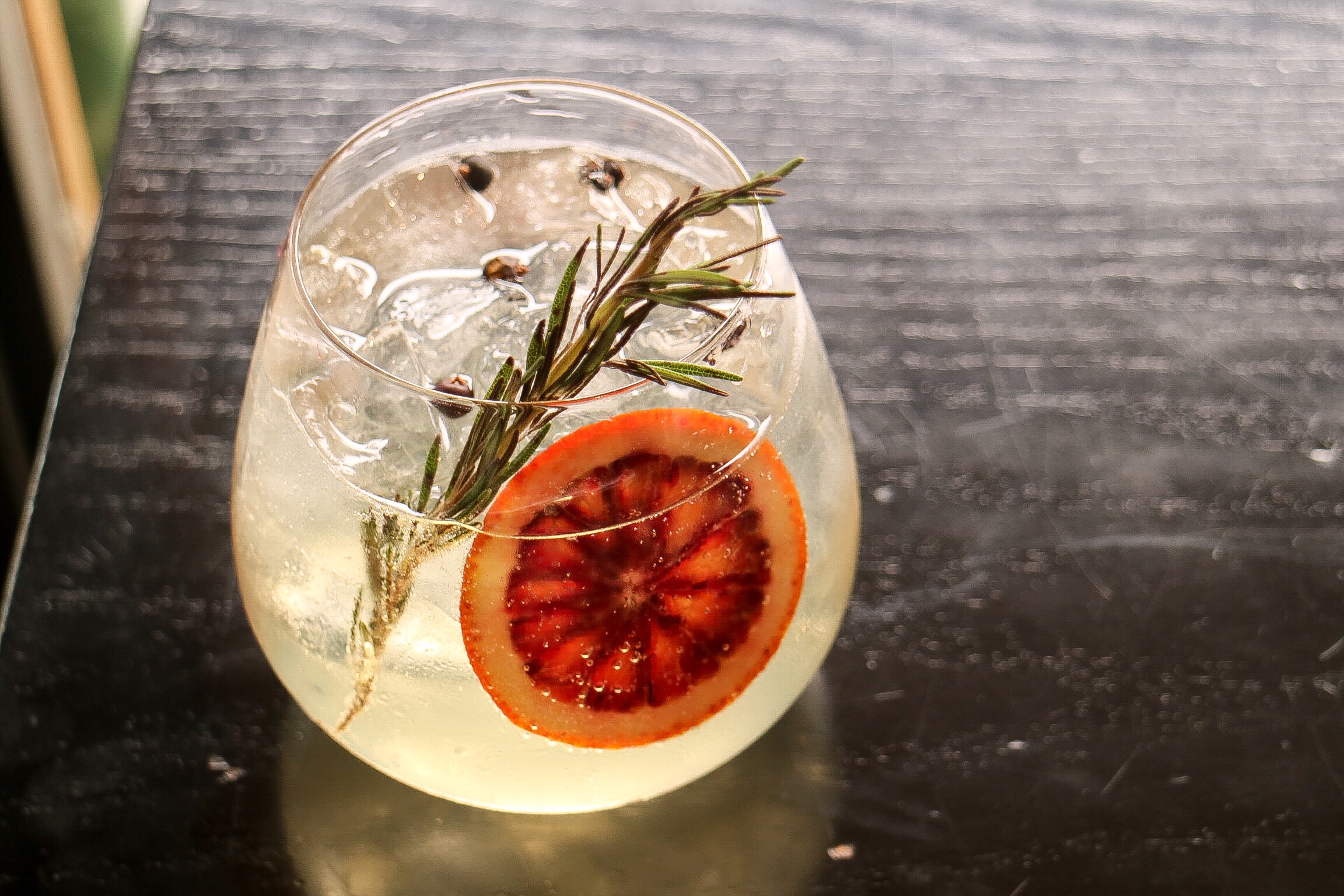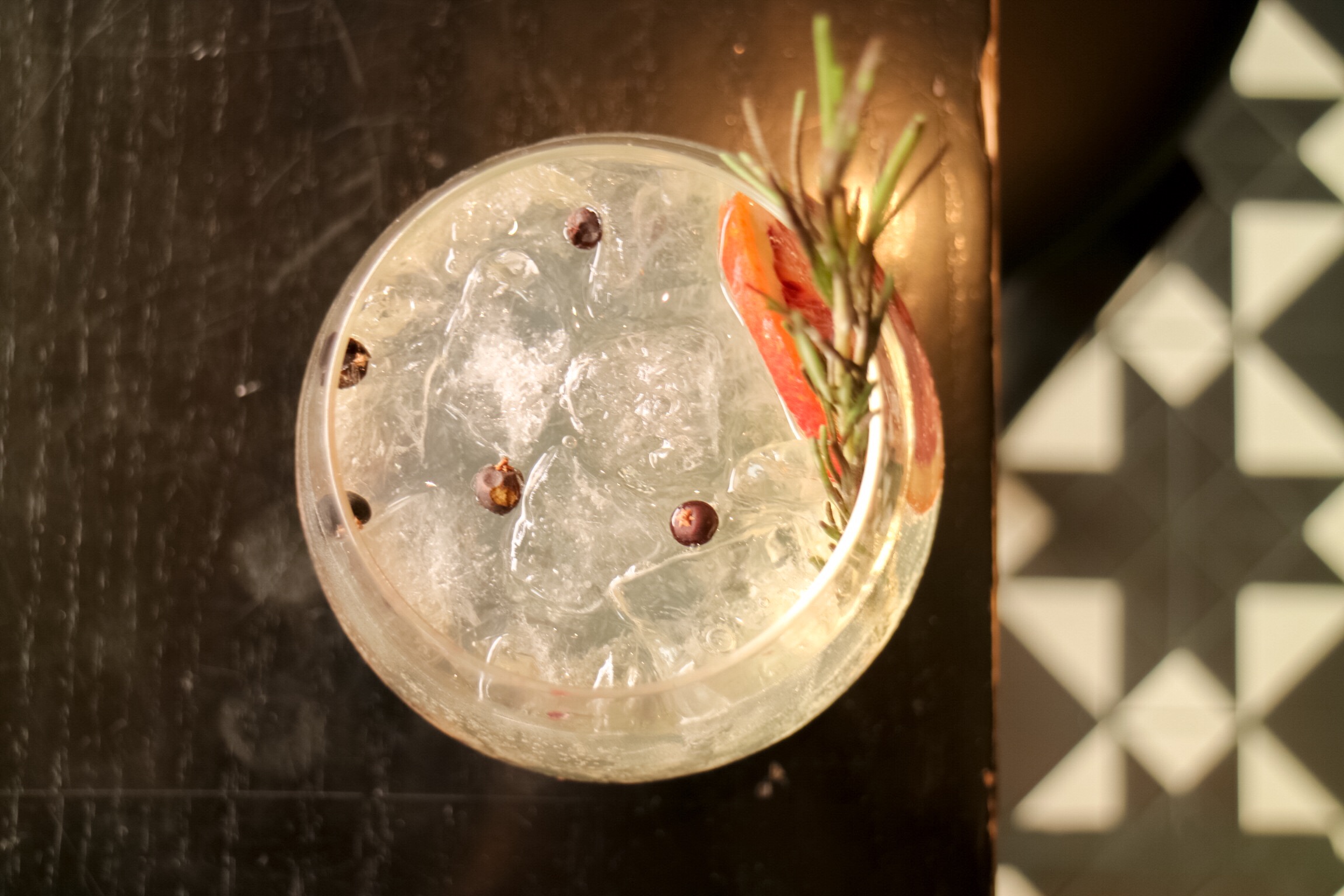 Food wise, we had the Bocadillos with Local Pork Jowl ($11.50), the Spanish style sandwich made with locally sourced pork and housemade bread.  The pork was succulent and slightly crunchy, the type texture that I enjoy. I was more swept away by the Lamb Albondigas ($17.5), or the lamb meatballs served with a vibrant tomato sauce and topped with cheese and thin slices of almonds. The meatballs were heavenly, great in both flavour and texture.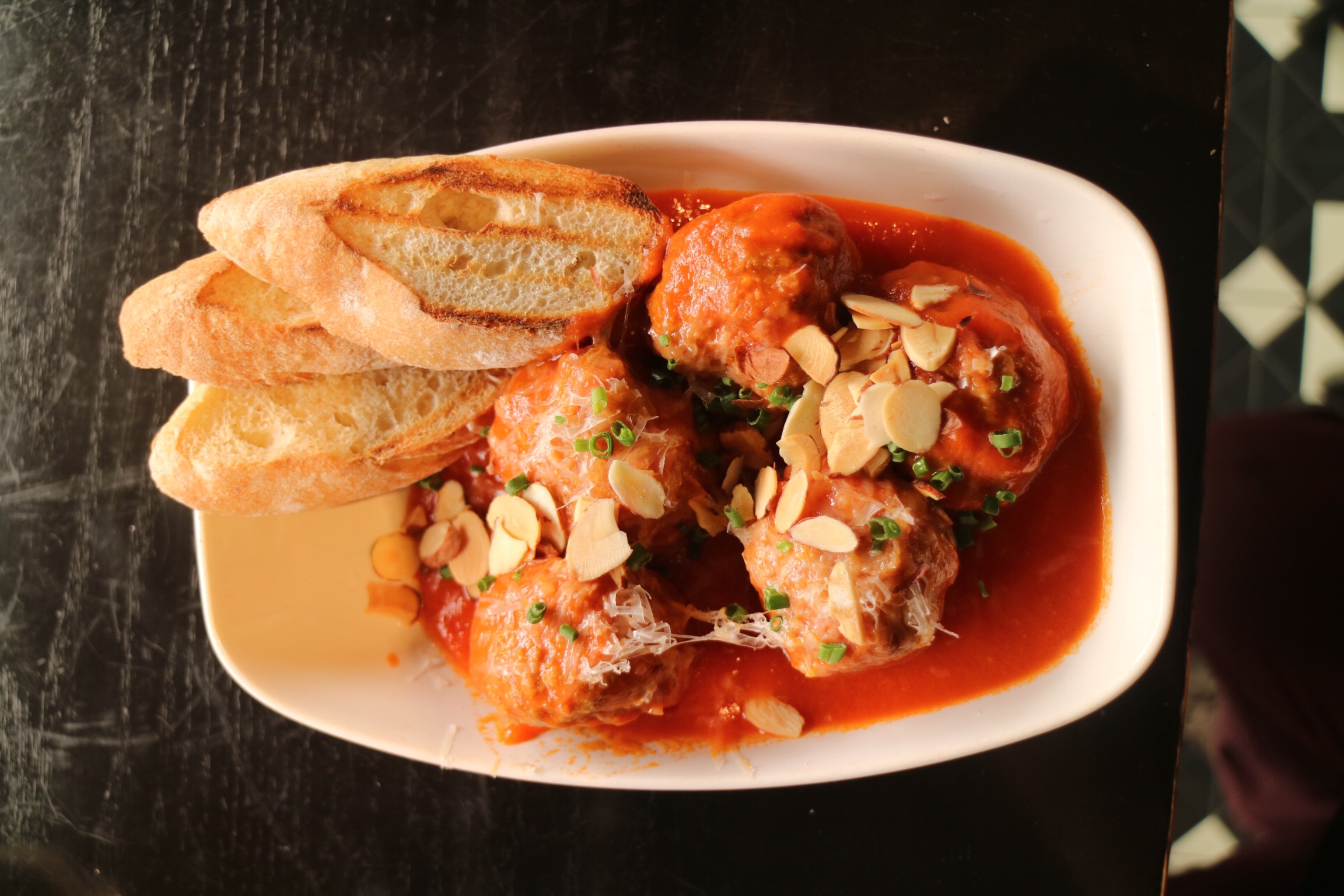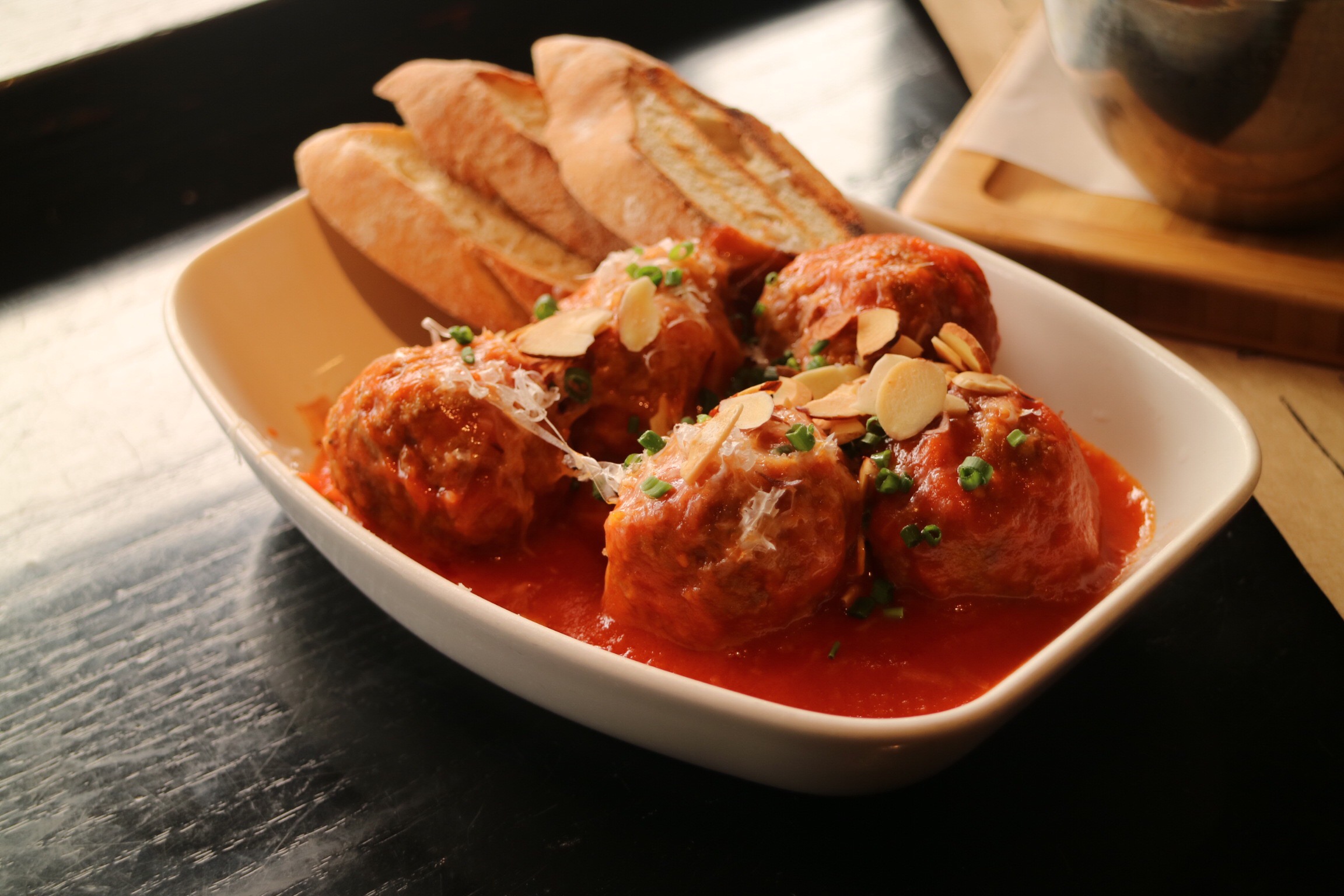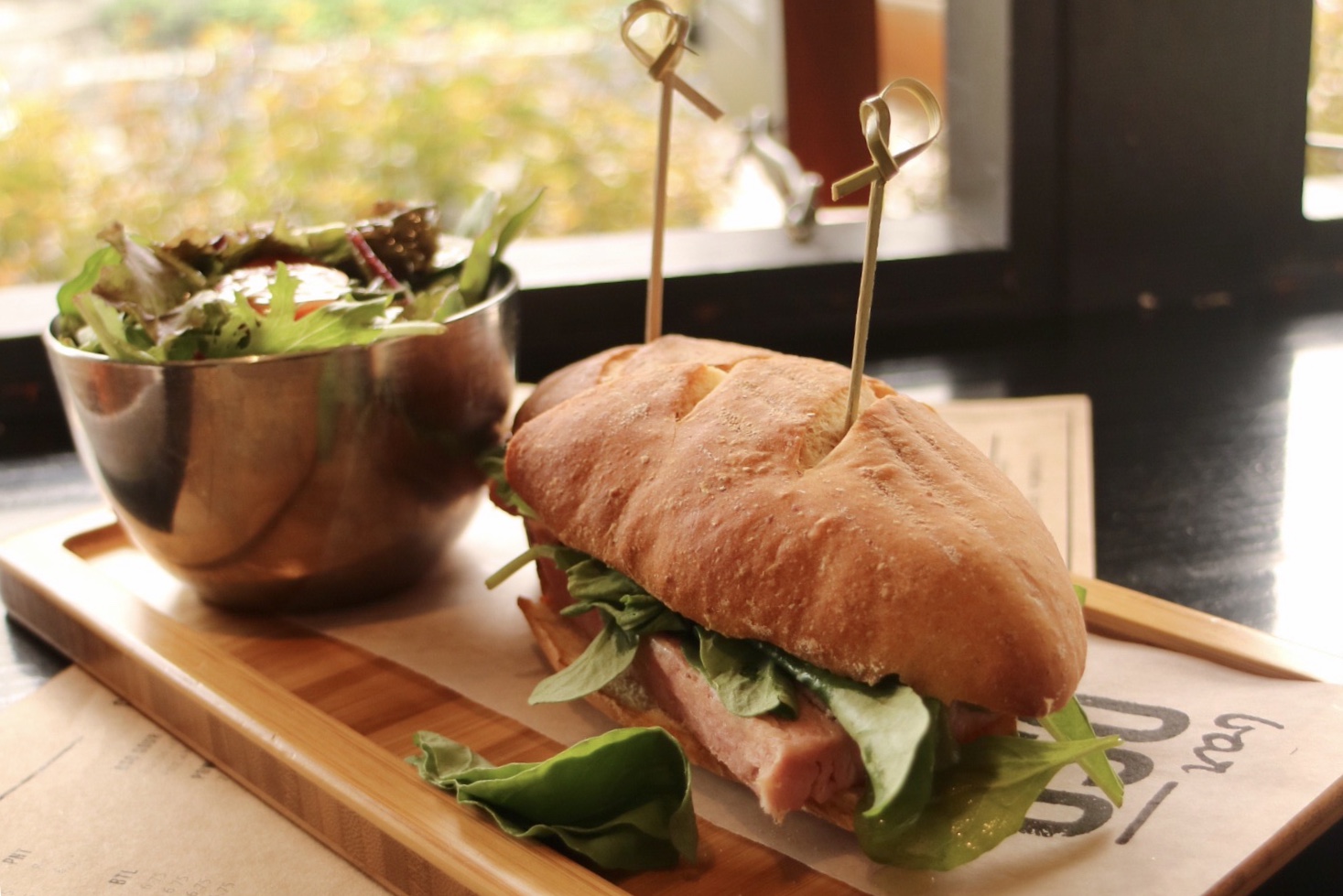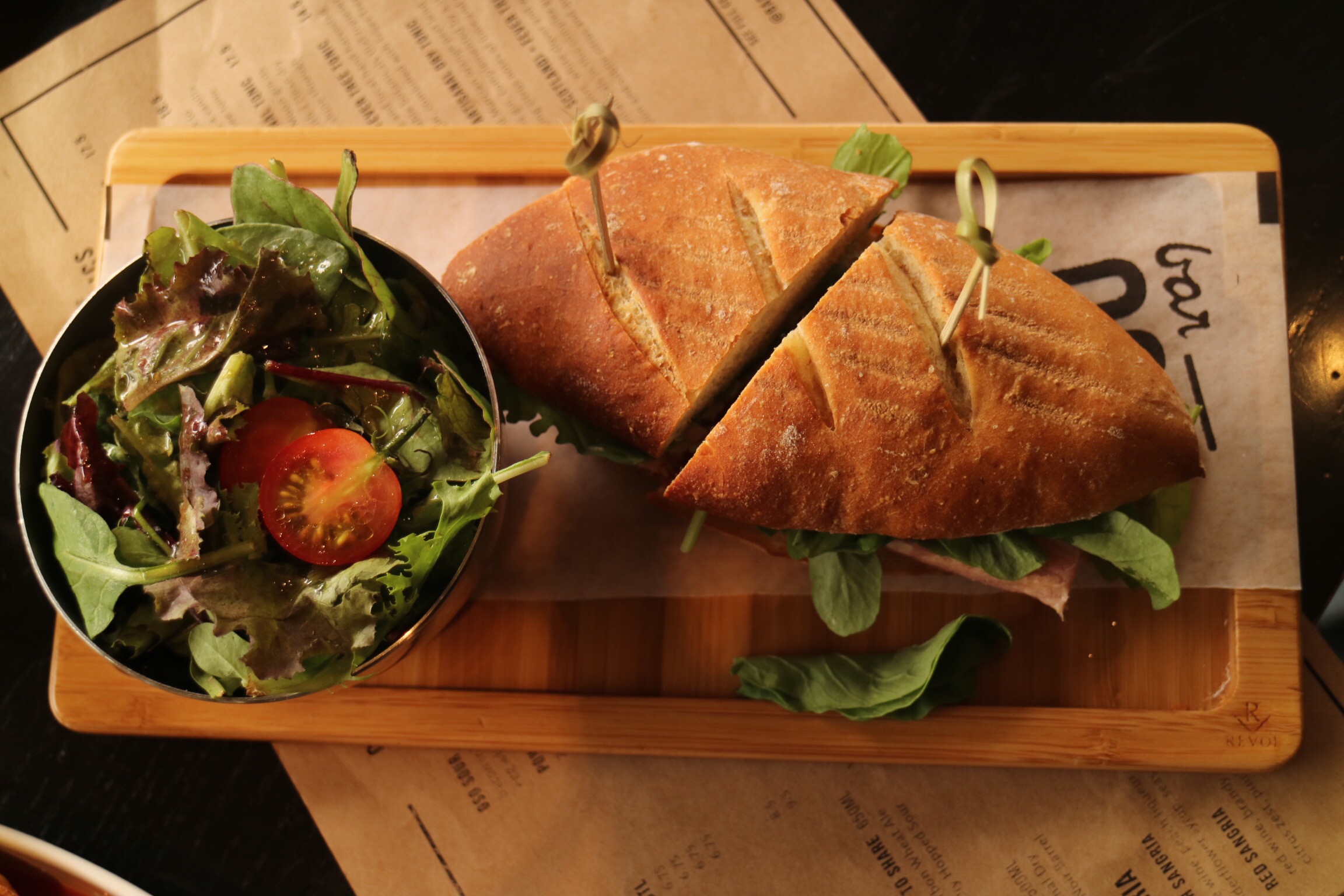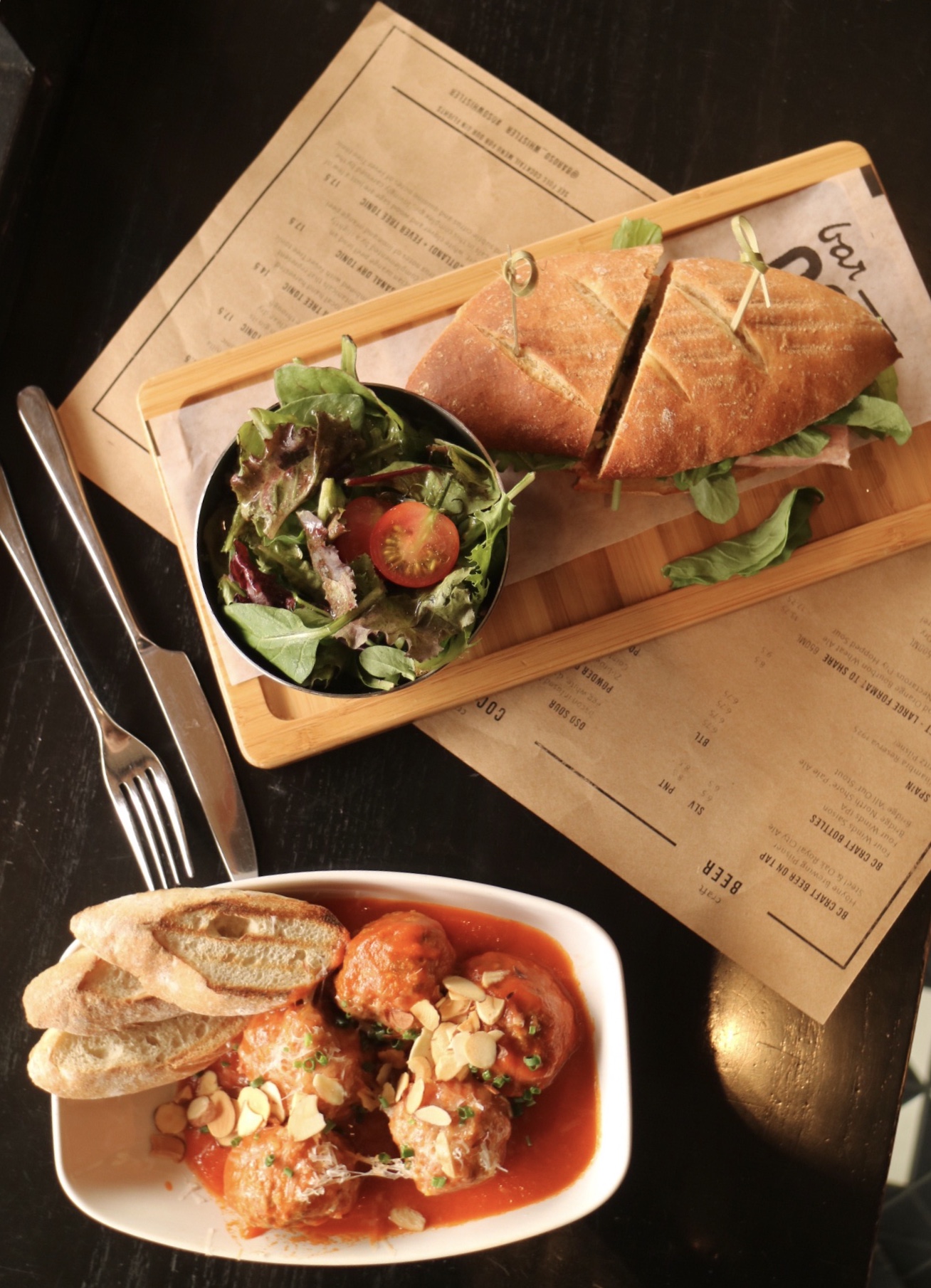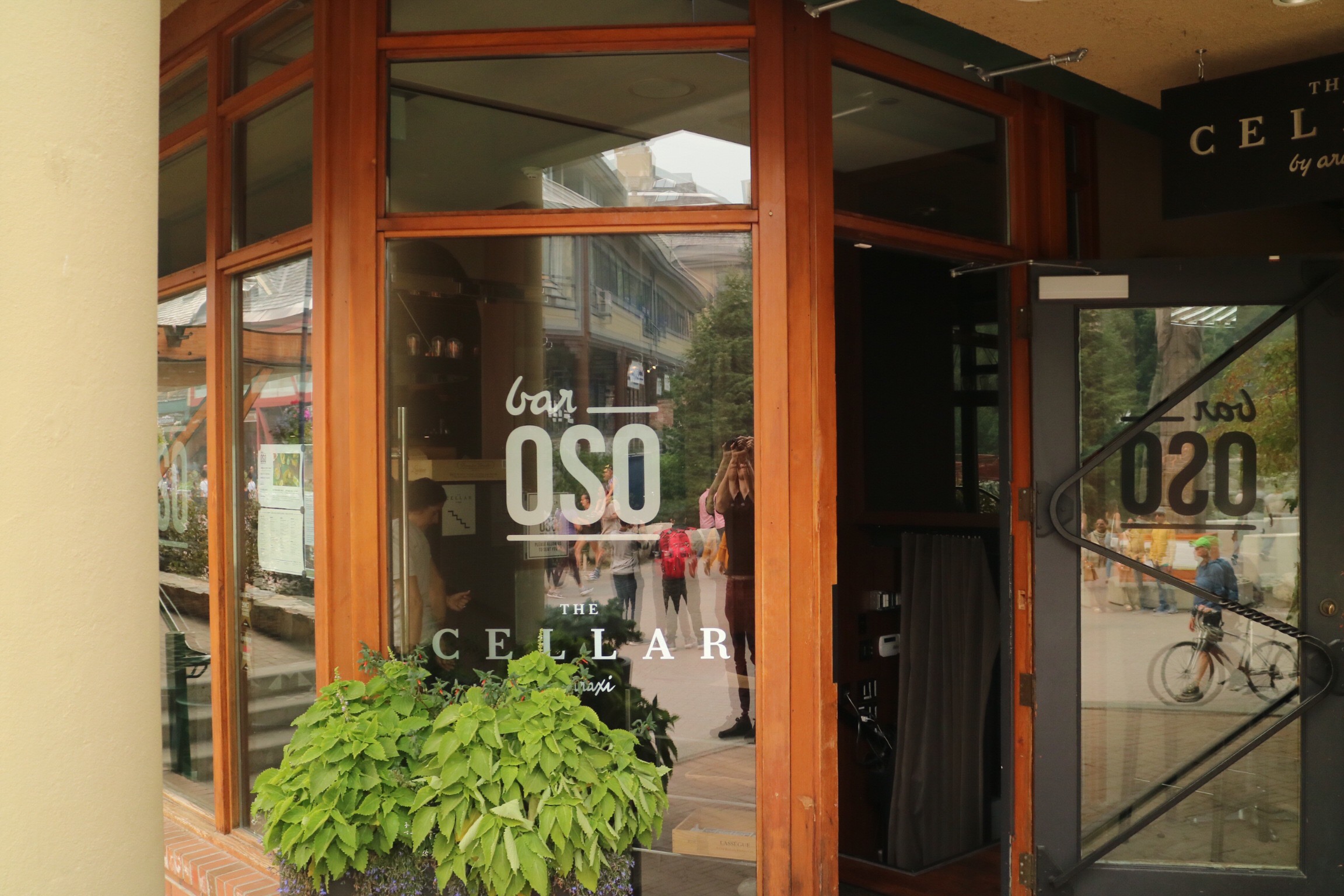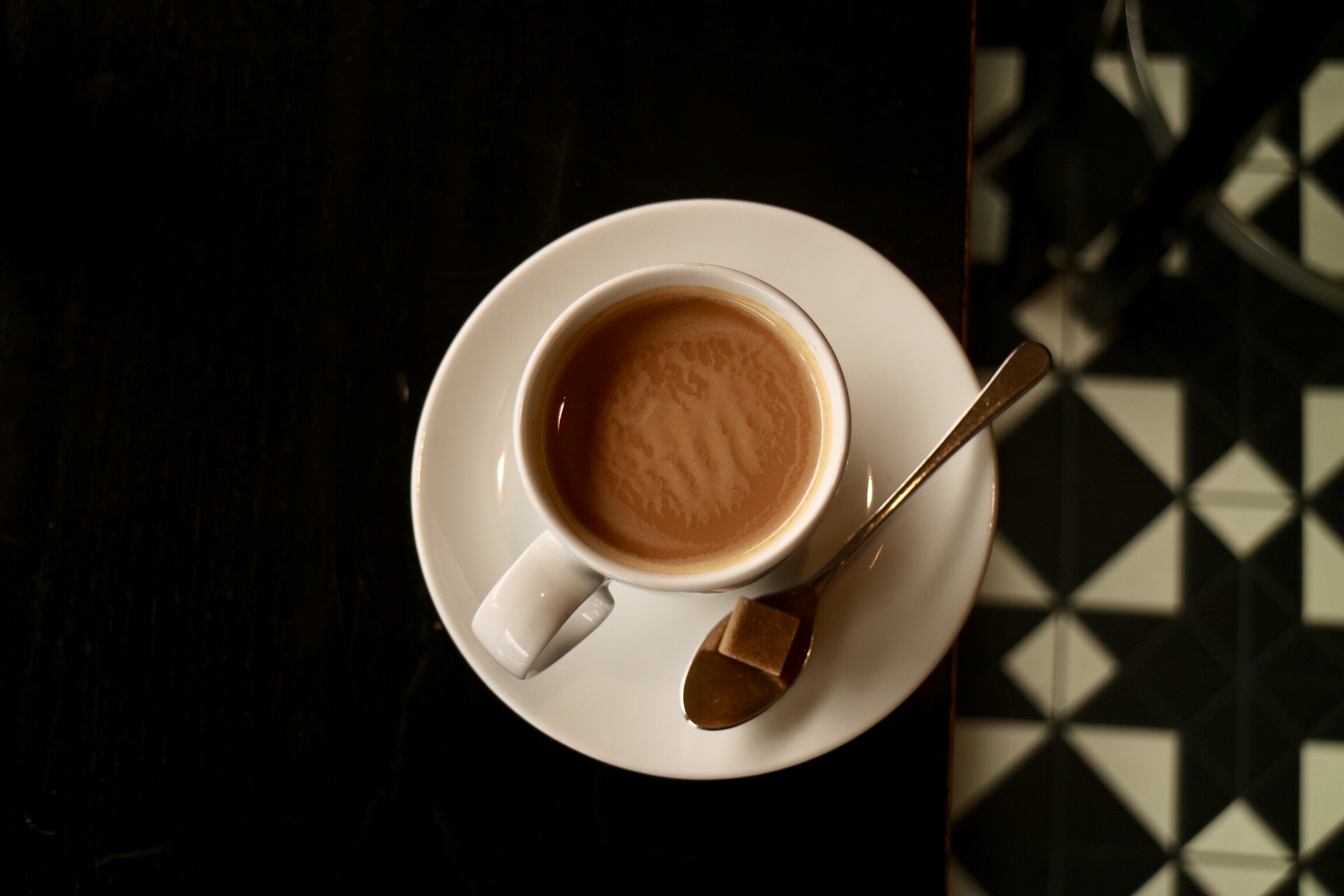 Final thought
My visit to Bar Oso was truly blessed with their handcrafted cocktails and delicious Spanish influenced dishes. The list of Spanish Gin & Tonic is worth taking a closer look, and don't miss out those incredible meatballs. I highly recommend it to anyone who's looking for a some great drinks and decent bites during lunch, dinner, or even just a snack.
$$ – $$$
Rating: 4/5
Bar Oso
50-4222 Village Square, Whistler, BC
(604) 962-4540 or  ‎baroso.ca