Richmond Brighouse is the area with a high concentration of high-end Chinese restaurants serving classic Cantonese cuisine, and Shi-Art Chinese Cuisine at Richmond Centre is one of them. My mom and I were happy to find a great dish here worth revisiting. The Emperor's Chicken was advertised on Ming Pao as their Sunday special and it's a great signature dish.
The Emperor's Chicken is $29 on their menu, but it was only $10 on Sunday if you ordered 2 other dishes from their regular menu. The specials might have ended, but the dish is definitely worth the price in my opinion.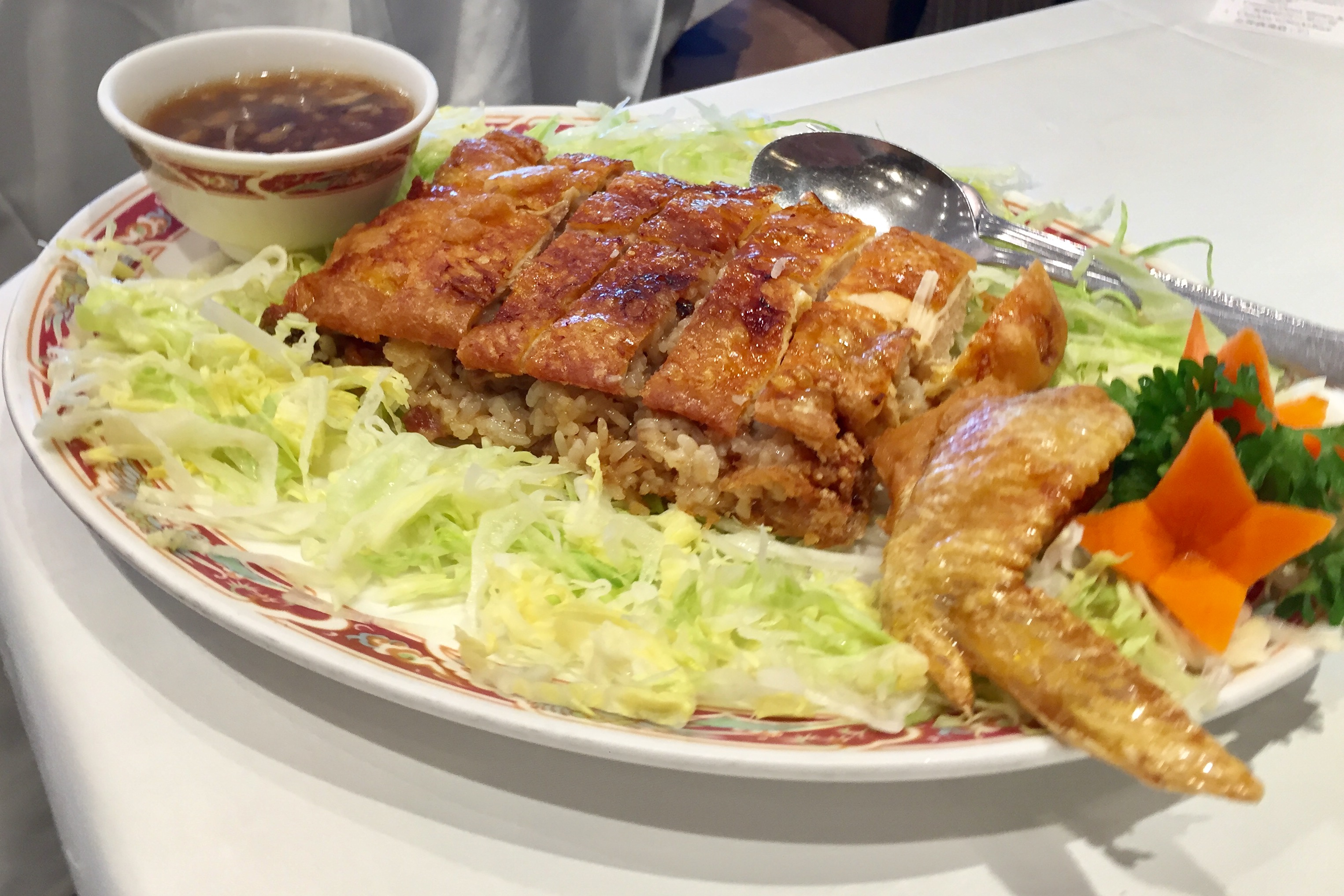 The boneless chicken was neatly shaped in rectangle and deep fried. I suspect they have used the frying technique call "Youlin", which requires the chef to keep pouring super hot oil on the chicken instead of dumping the whole thing in the fryer.  And this way, it's easier to control the how crispy the chicken skin is. This is also how some chefs prepare their Peking duck.
This is not just it! We found cooked sticky rice hidden underneath the chicken. The soft but gluttonous texture of rice brought the taste of fried chicken to a whole new level. Each piece was a perfect bite.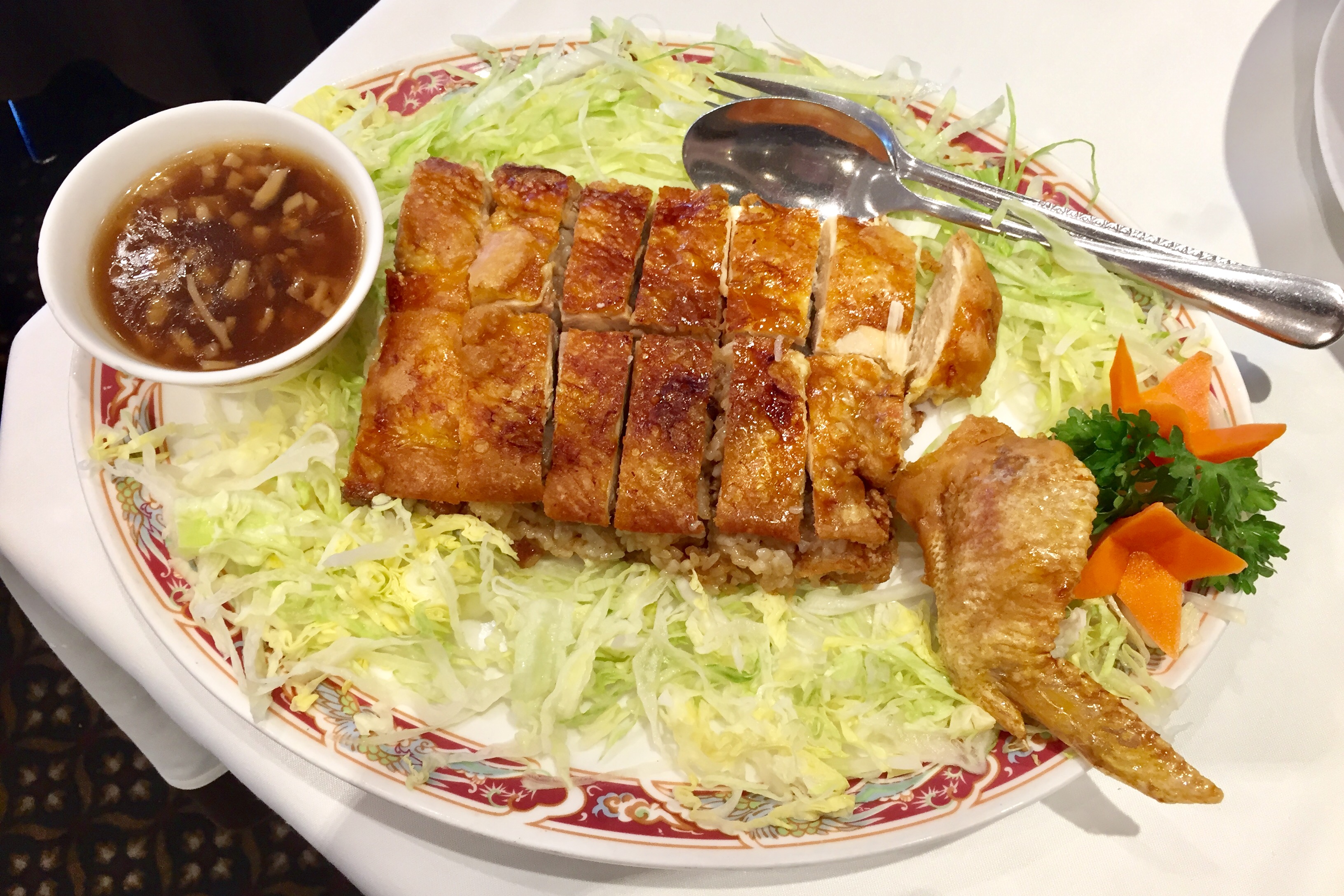 Having no idea what the Emperor's Chicken was like, we ordered the Deep Fried Squab recommended by the server. I found this a little inconsiderate and thought the server was just trying to upsell us. We could have tried something different instead of having 2 dishes with fried birds.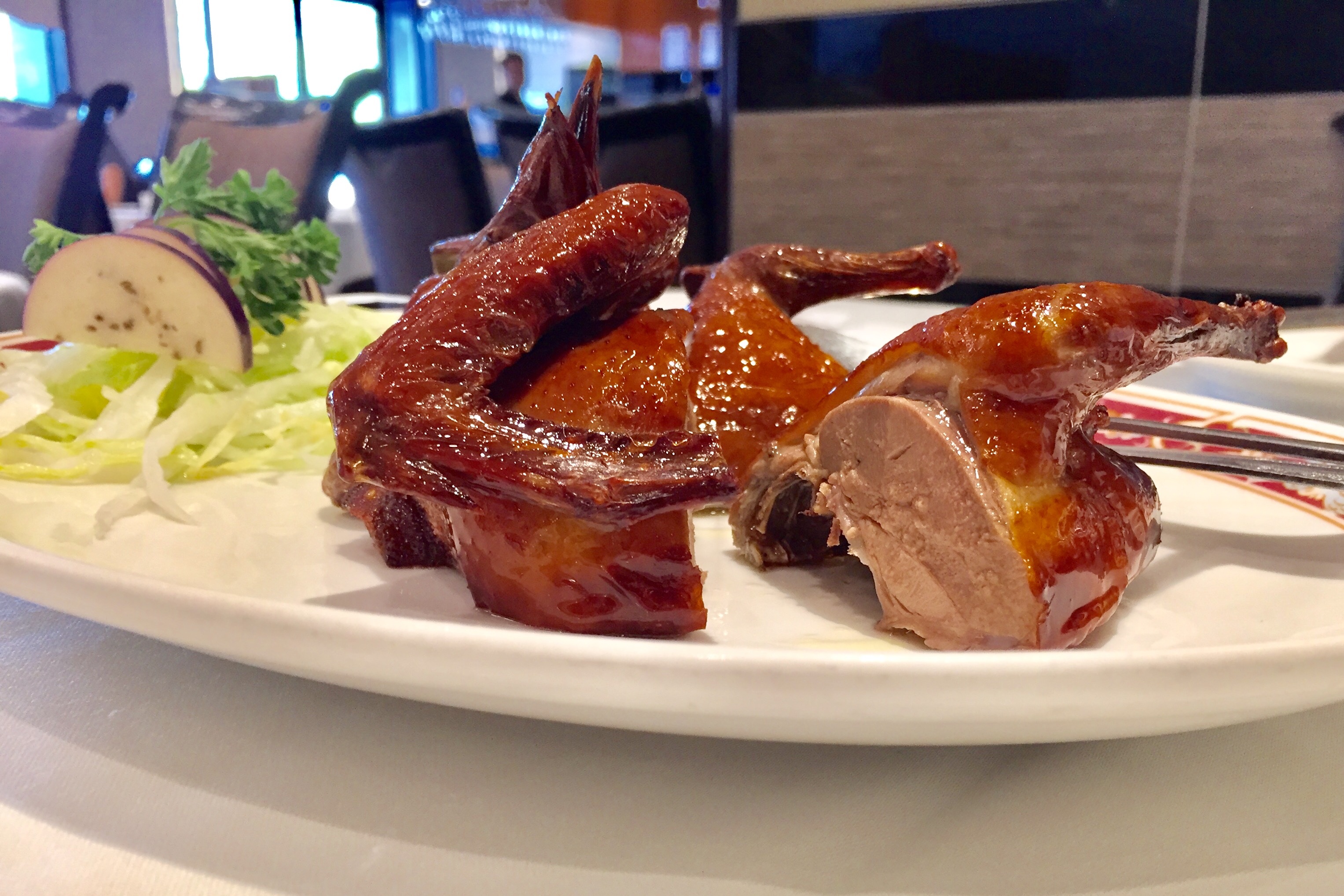 However, the squabs were perfectly fried and very tasty. The squabs are usually prepared with the "Youlin" technique too.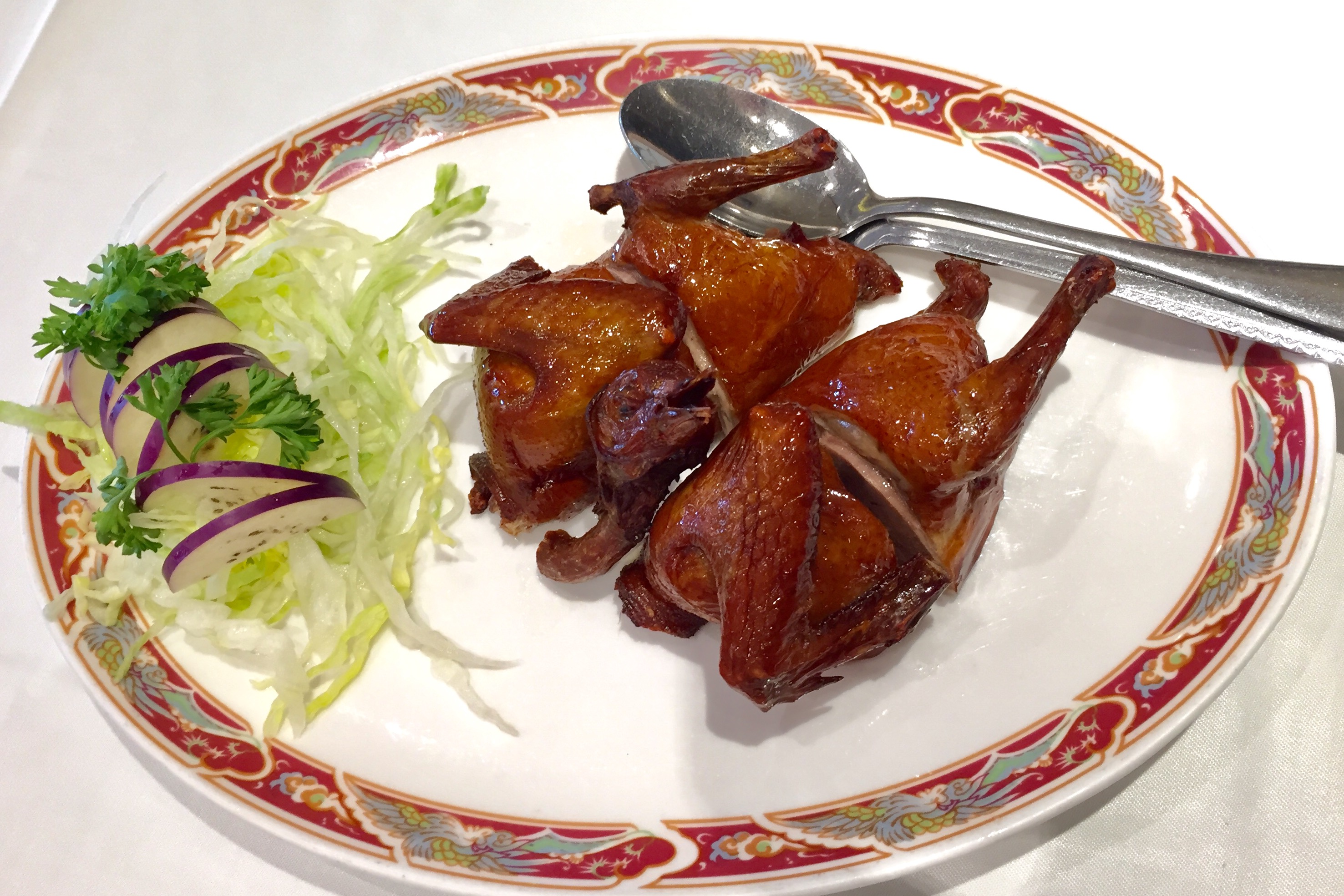 We also ordered a vegetable dish, the You Choy, Pork and Dry Shrimp Hot Pot. All the ingredients are cooked plain and put in a light broth, so everything tasted a little bland. The only obvious flavour was from the ginger. But there were a lot of huge slices of ginger, which was not very pleasant to be eaten directly.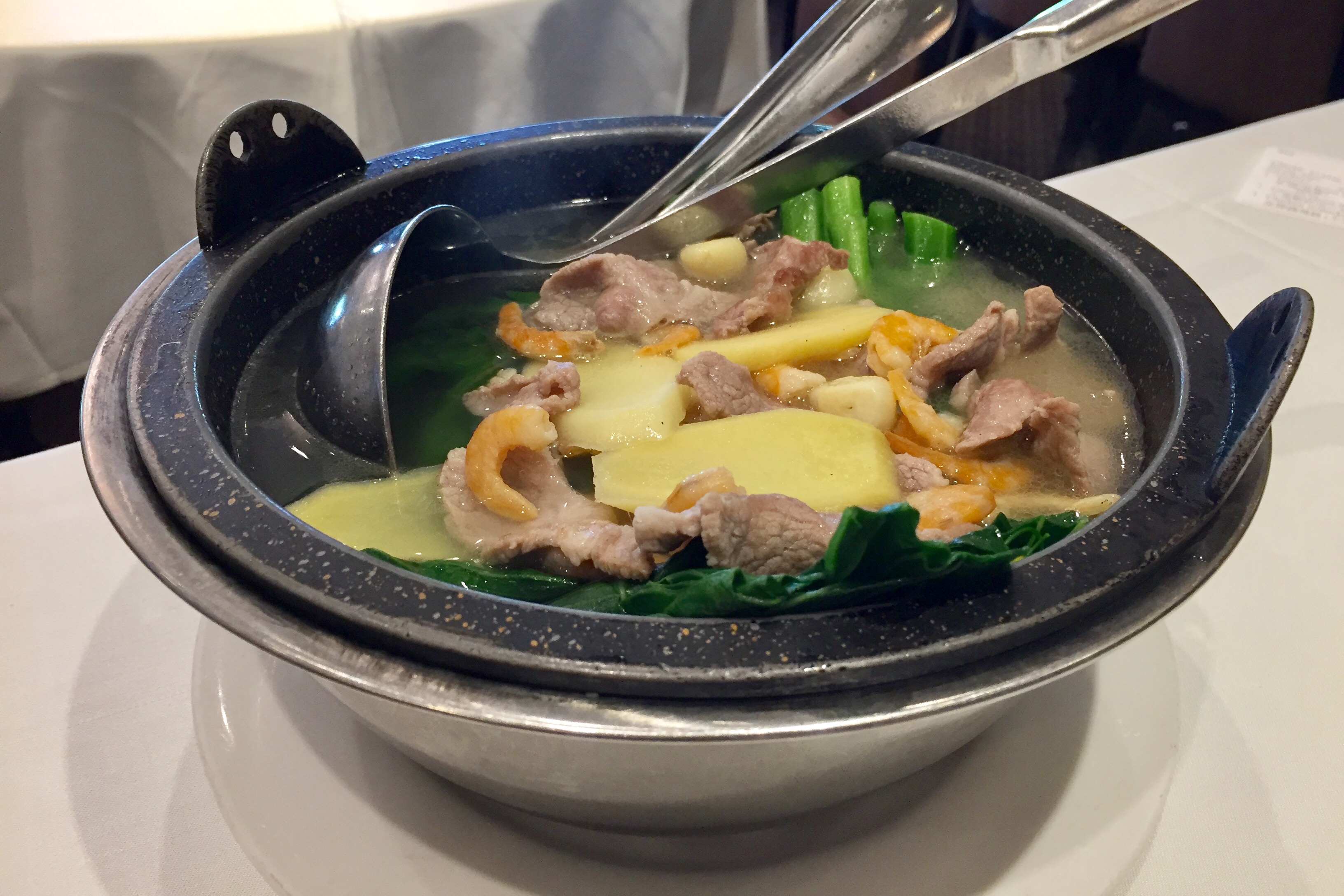 Like most of the Cantonese restaurants, they offered free dessert after the meal. Here they offered the Red Bean Soup, complemented by some Almond Cookies and Fried Sesame Balls.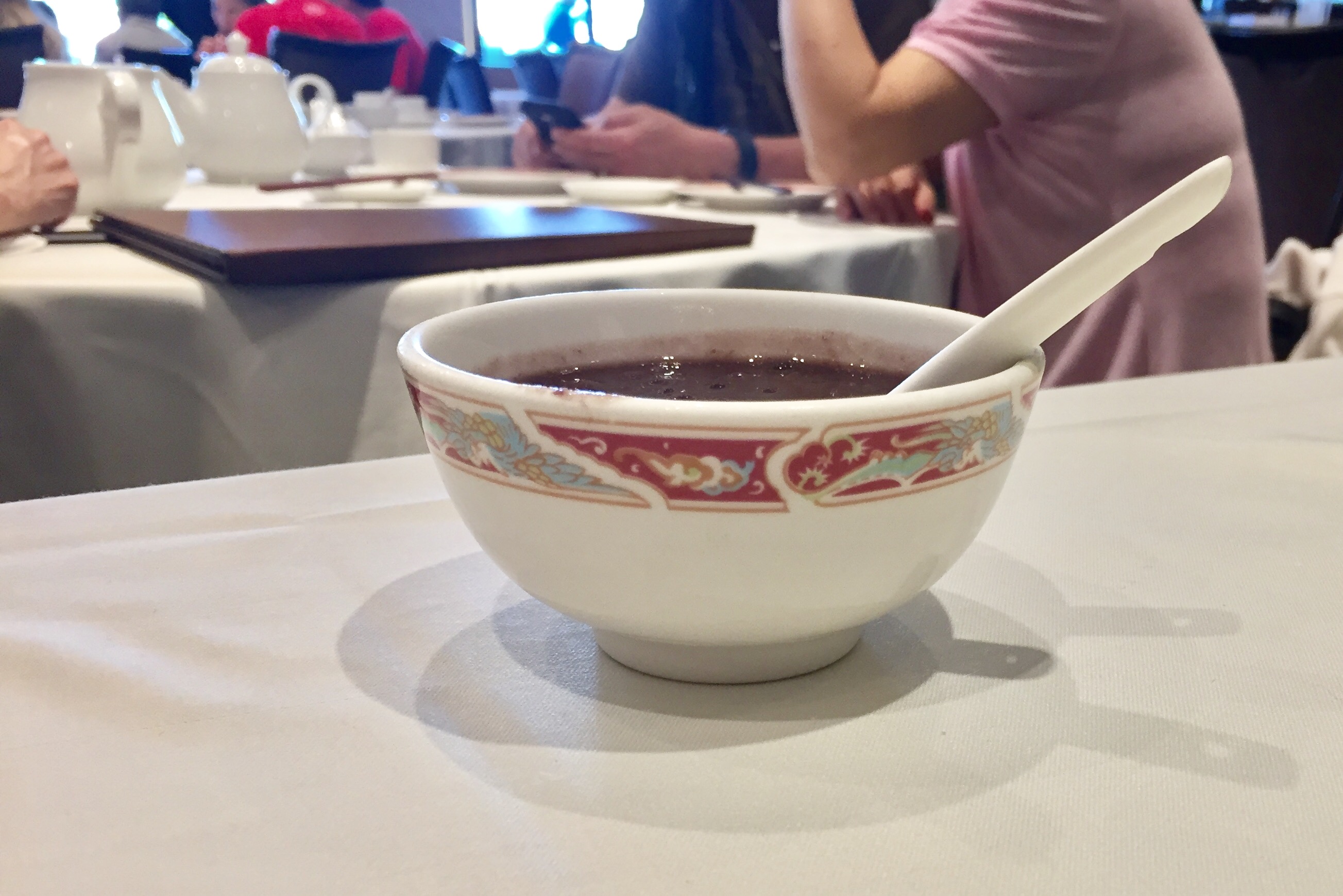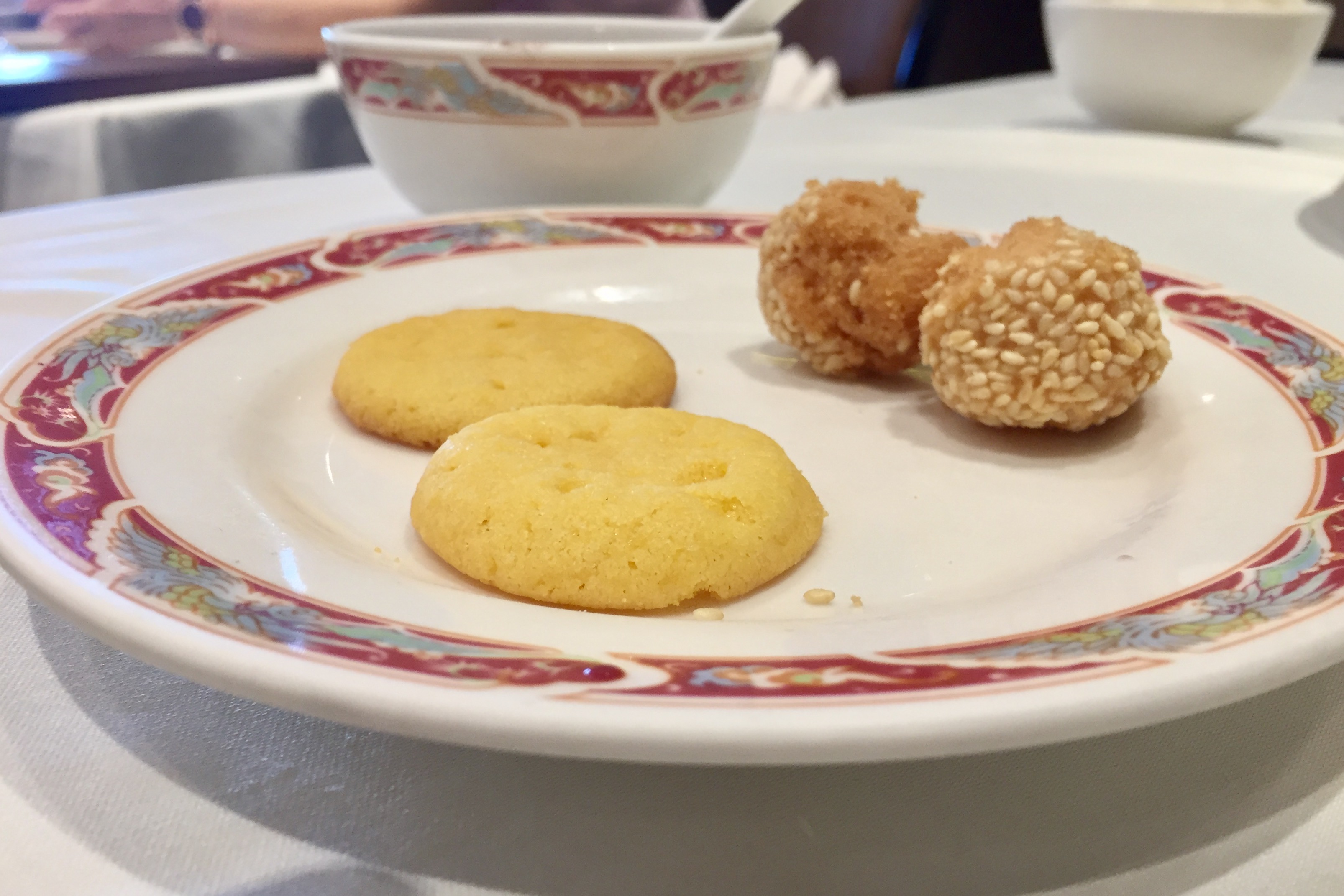 The Emperor's Chicken at Shi Art is awesome! It's always exciting to discover another original dish, especially in Cantonese cuisine, which I have tried so much in our city. Delicious sticky rice under the boneless chicken with perfectly crispy skin, definitely sounds pleasing to any chicken lover. Although this time we found ordering the Fried Squab a little redundant, as it's also a deep fried bird with crispy skin, the squab is pretty good here as well. But the chicken dish is definitely worth a visit.
Price: $$$
Rating: 3.5/5
Website:
https://www.facebook.com/pages/Shi-Art-Chinese-Cuisine-LTD/127237097313344
More reviews:
Location:
612