Lin and I were looking for a dessert place after dinner, and he remembered seeing this small spot called Snackshot in his Marpole neighbourhood.
The large mural painted with old streets of Hong Kong instantly caught my eyes. It was very cool to look at and making the customers feel like they were enjoying the street snack in Hong Kong. But the white light was a little bright for me, maybe it could dim a notch down to create a sweeter ambiance?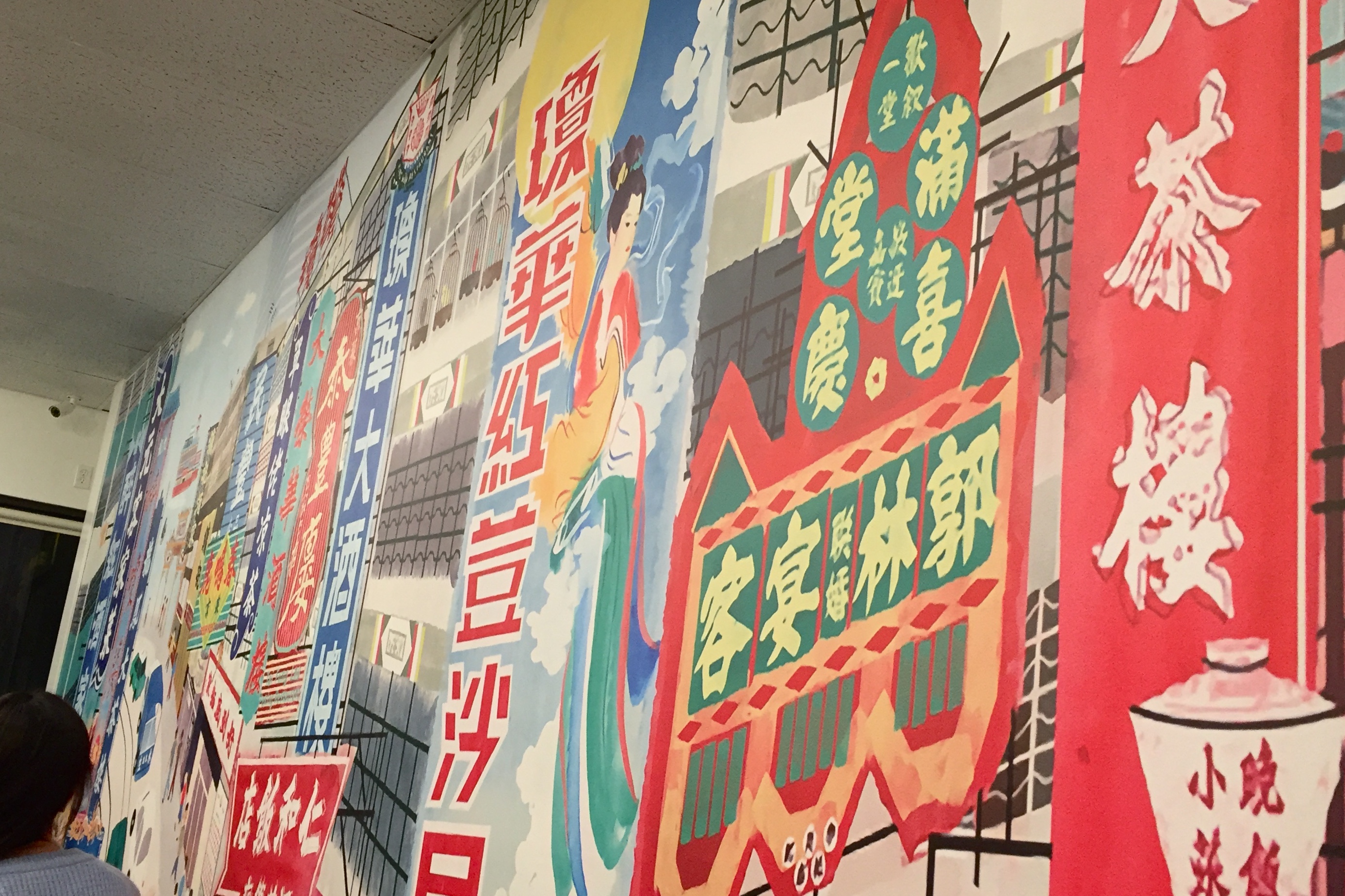 I grew in Guangzhou and we had very similar types of street food and snacks in our city to Hong Kong.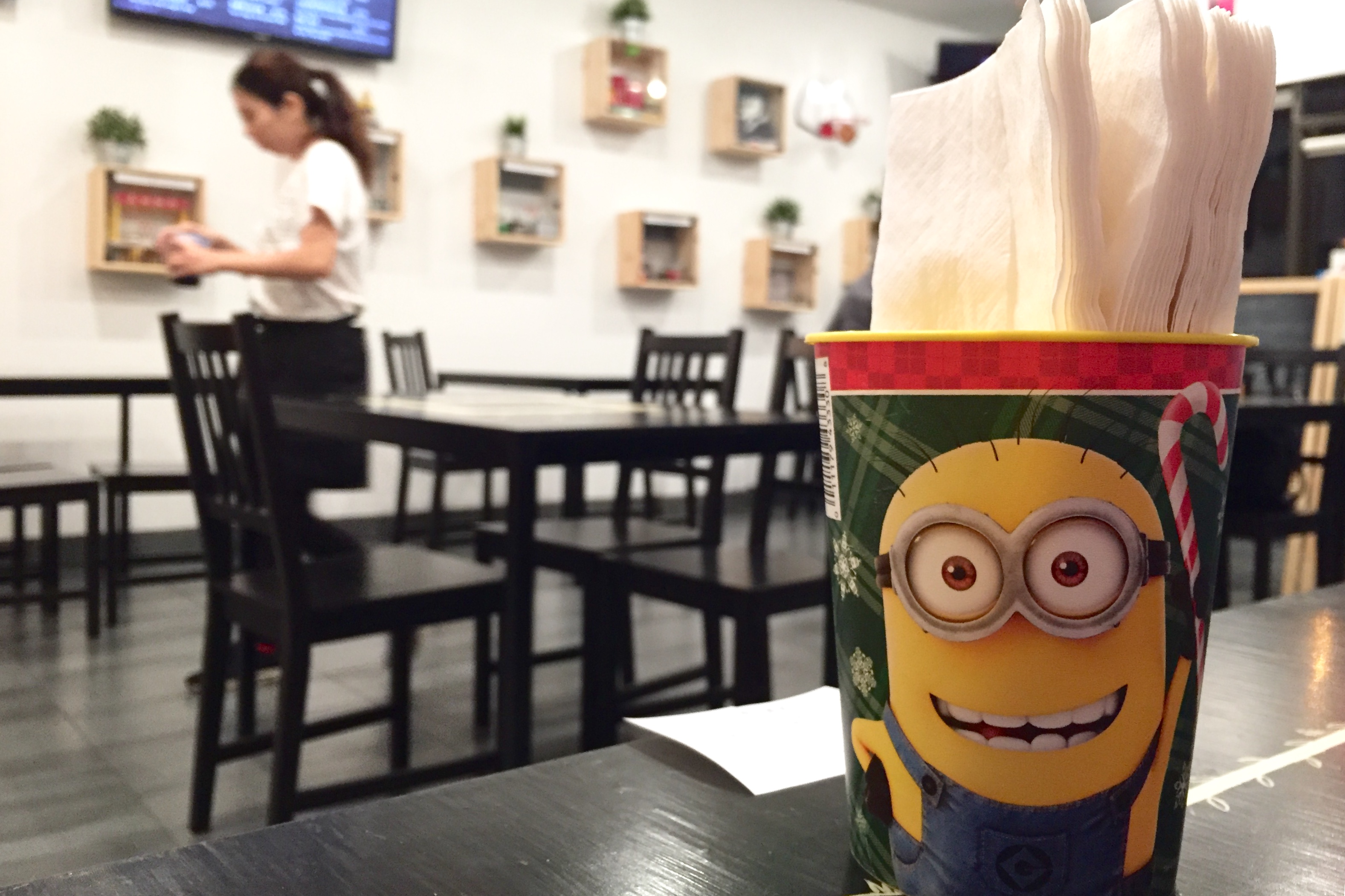 I was enjoying the Taro Dessert Set, with everything made with taro in it – taro ice cream and taro mochi balls in a sweet taro soup, and there were some components made with sweet potatoes as well. The sweetness was of right amount.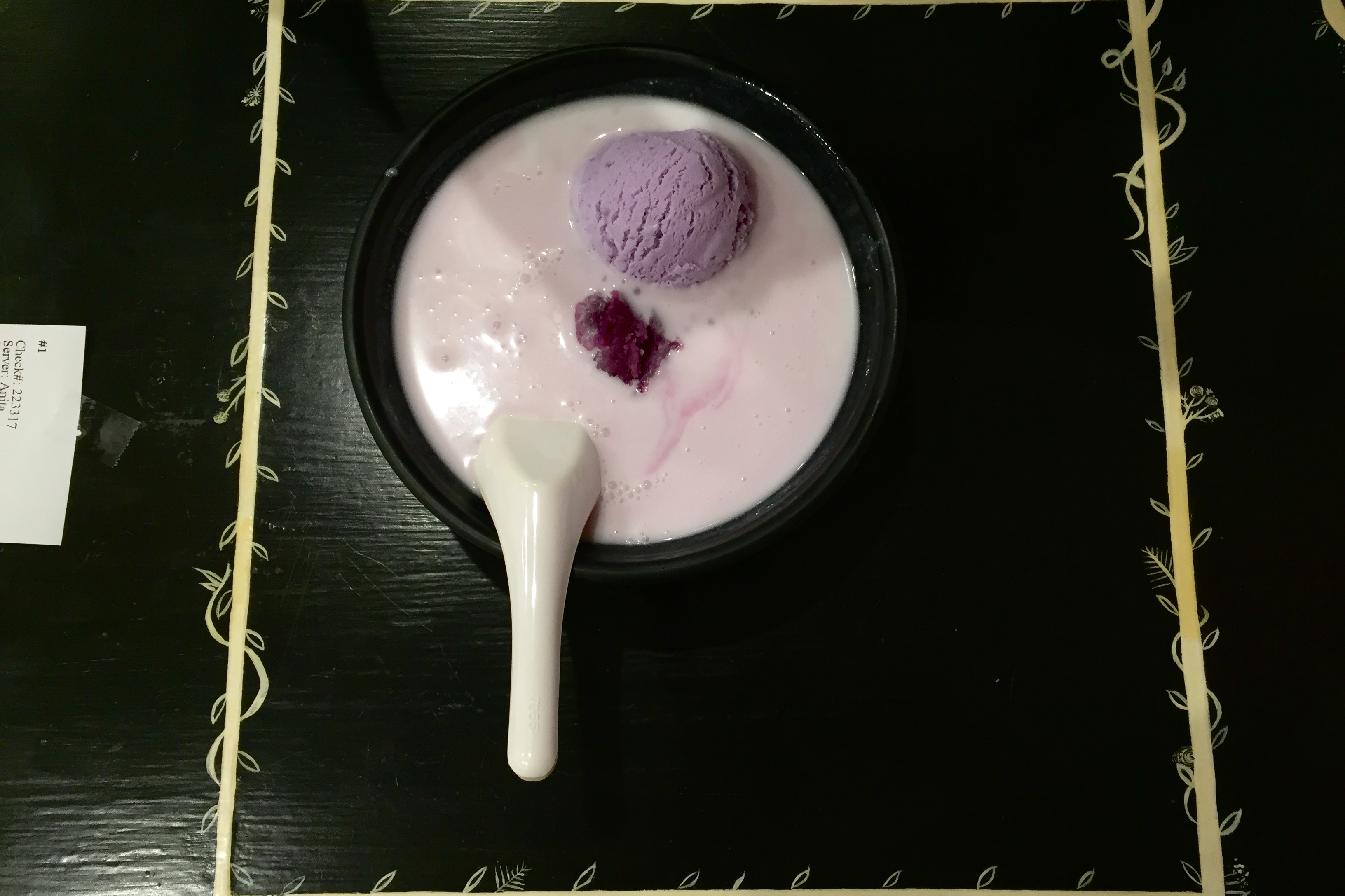 Lin enjoyed his Tangyuan, the glutinous rice flour dumplings stuffed with sweetened ground black sesame seed, in a subtly sweet broth with ginger flavour. It's nice and simple, just like what I had when I was a kid in Guangzhou.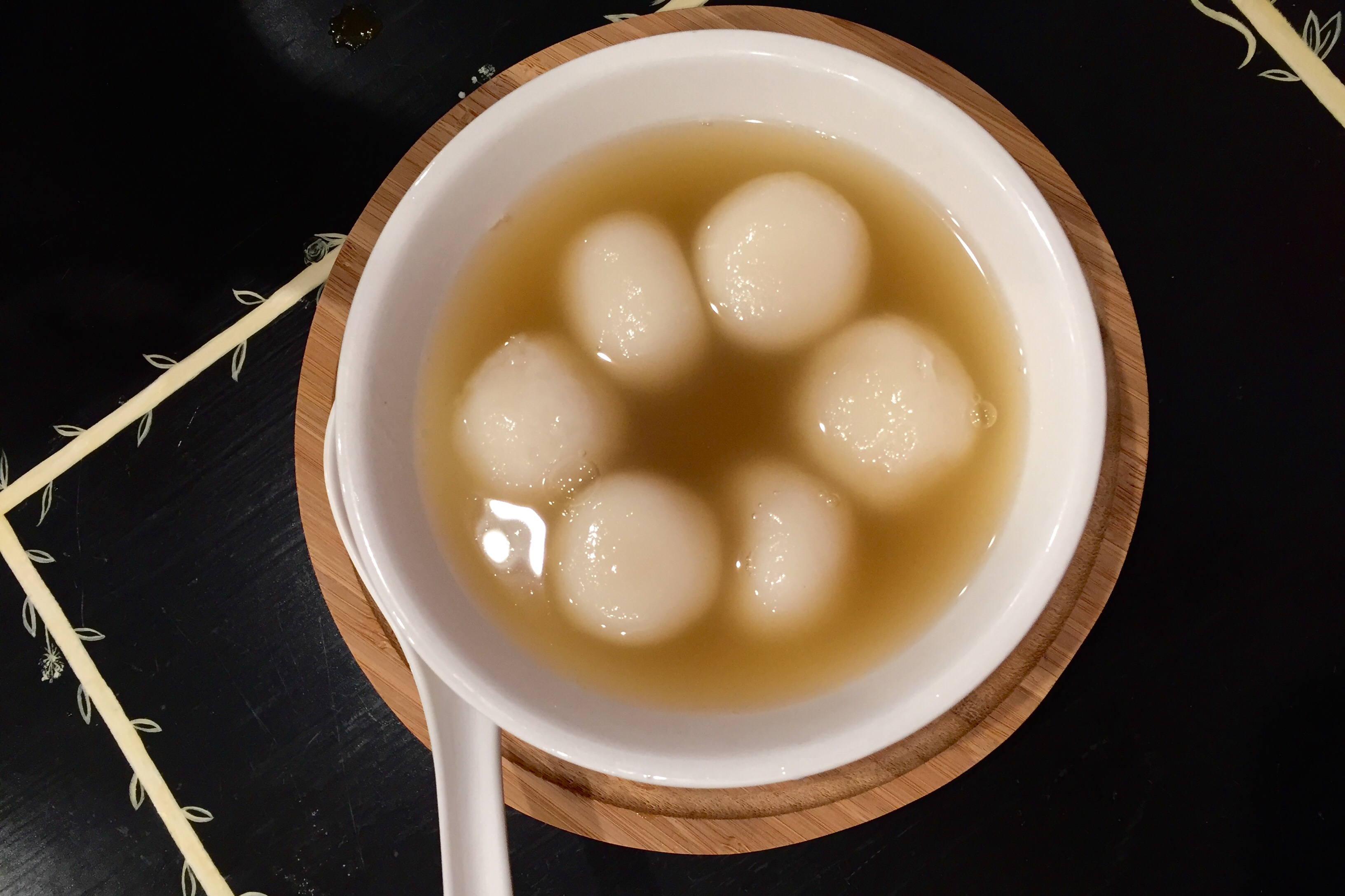 We also tried some snacks on skewers with Curry Sauce, such as the Fish Balls and the Fish Tofu, both tasty with a crunchy texture.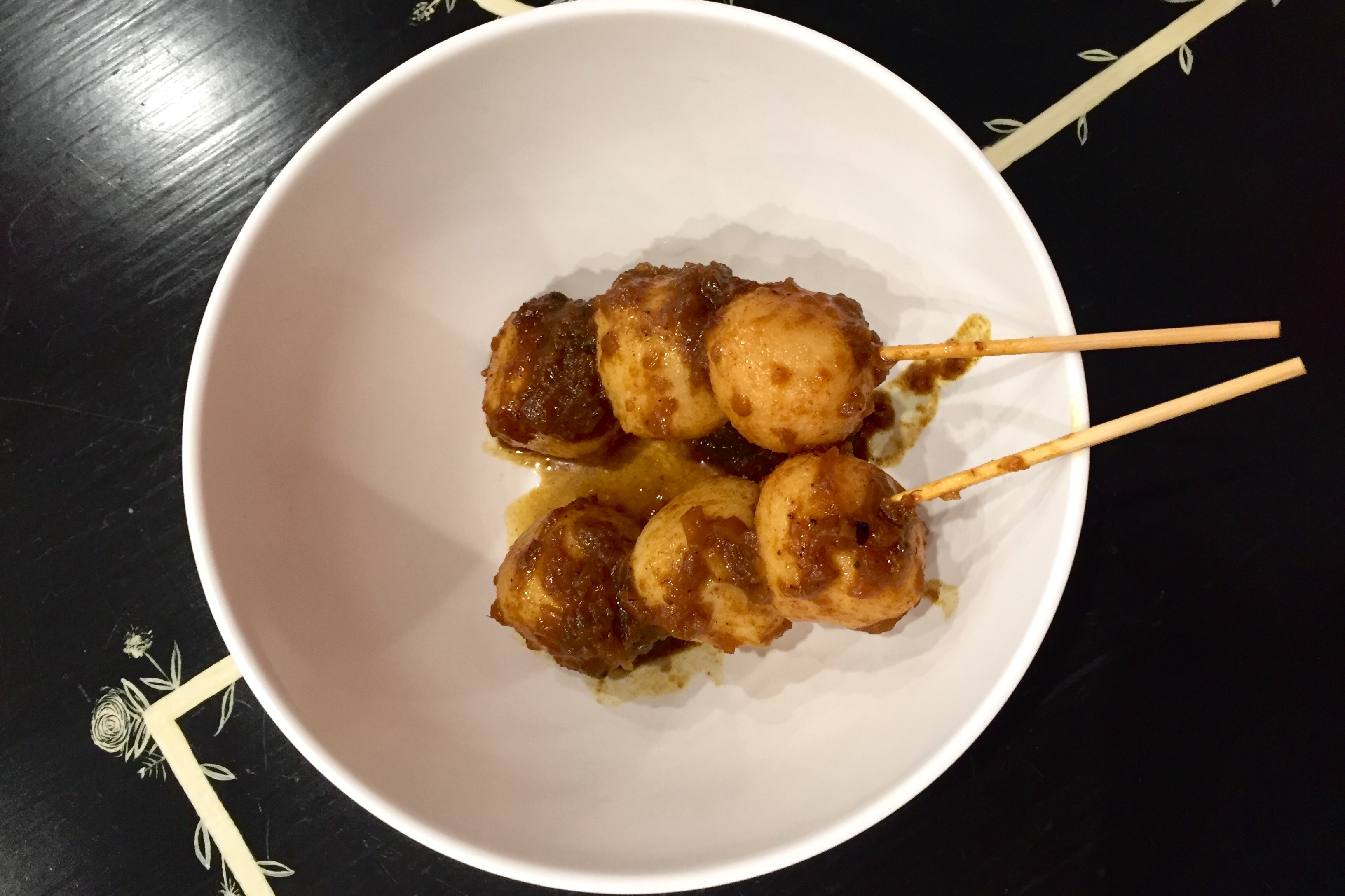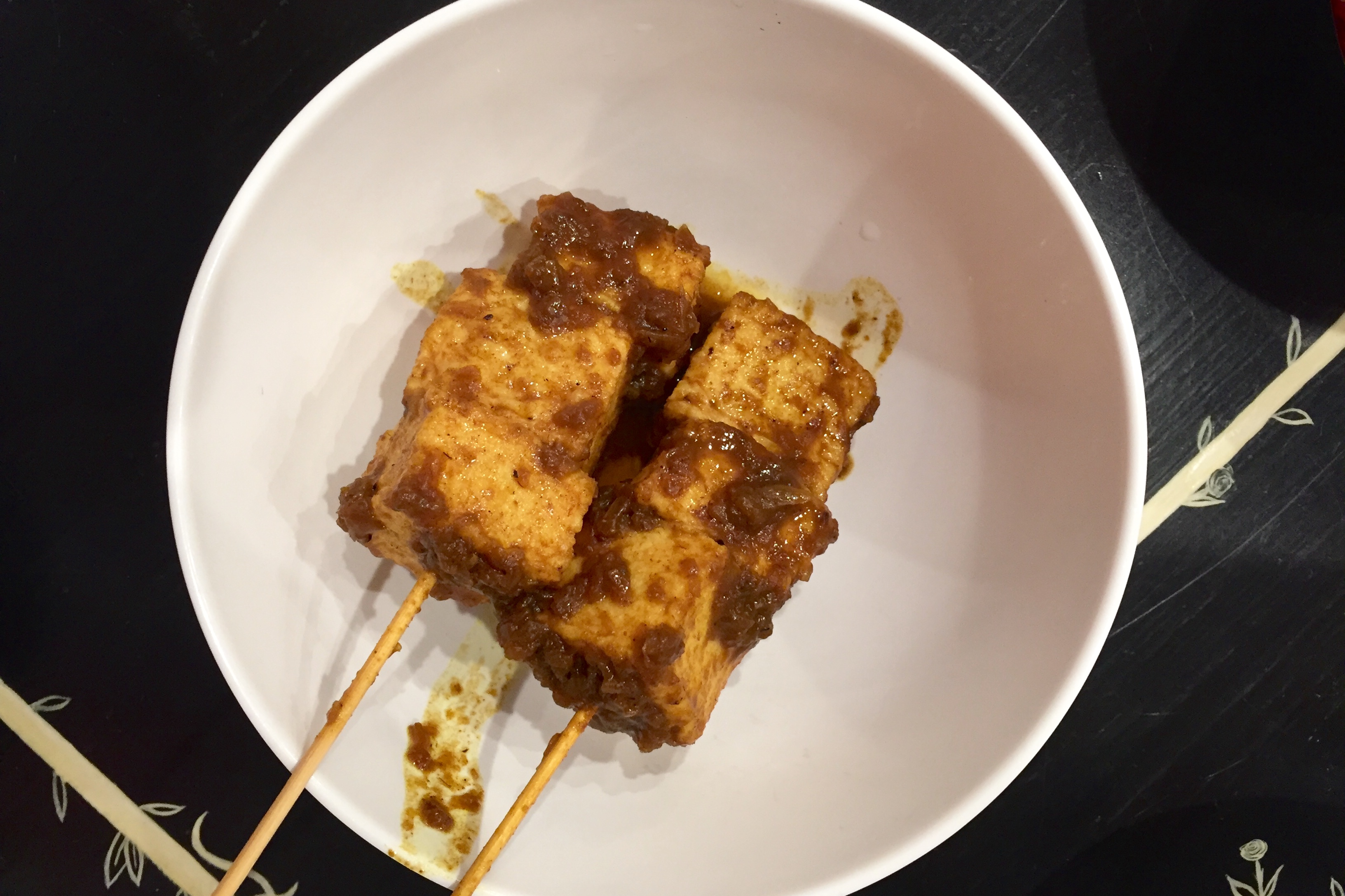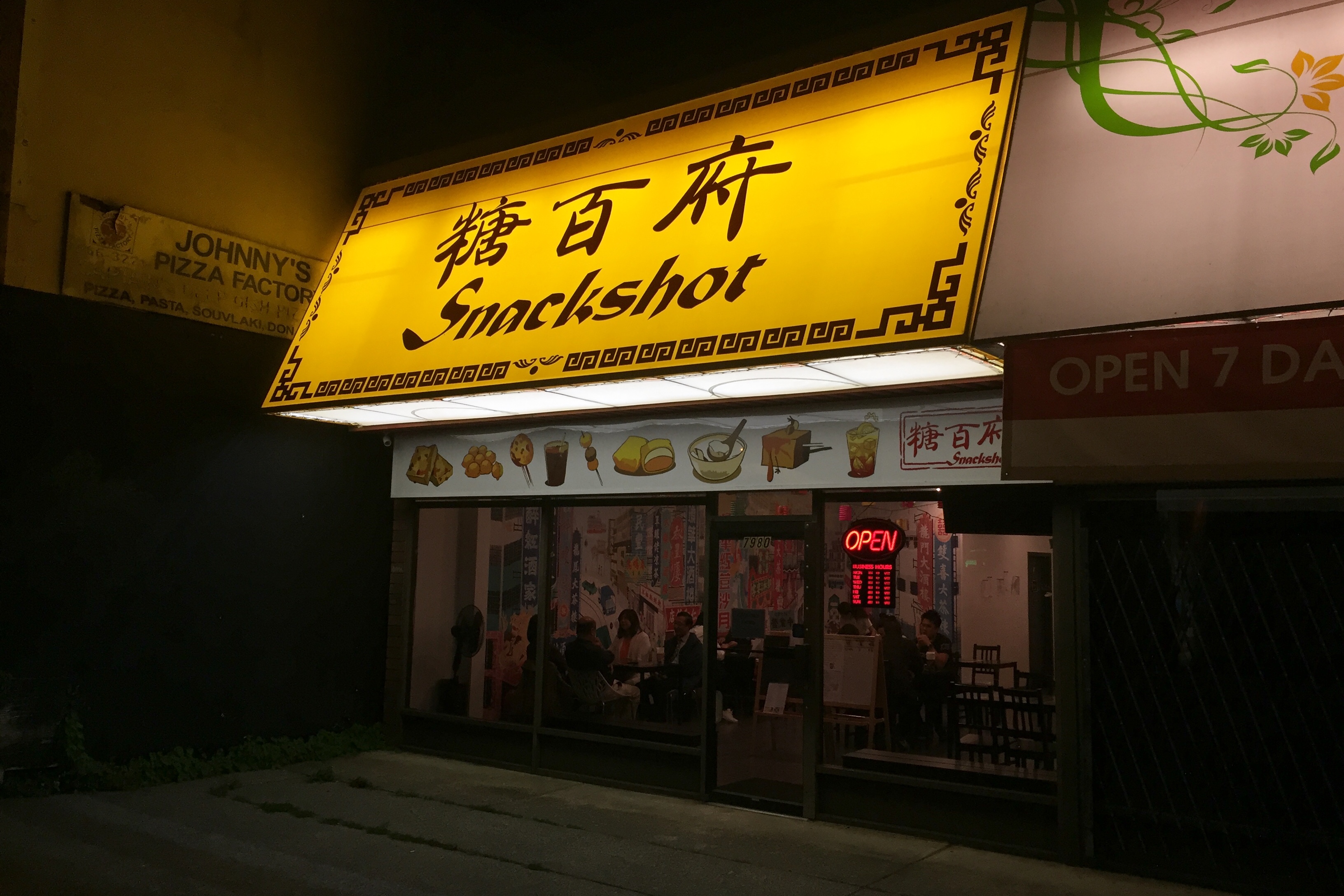 At Snackshot, they serve simple snacks, mostly desserts like Tangyuan or Tofu Pudding in Wood Bucket, representing the Cantonese street flavours where you could get in Hong Kong or Guangzhou. They also have savoury items like fish balls on skewers with curry sauce. The price here is reasonable for tasting something authentic.
Price: $
[wp-review id="12228″]
Website:
https://www.facebook.com/Snackshot/
More reviews:
Location:
1004