Frozen bay scallops are common at grocery stores. They are usually quite affordable, $5.99 – $8.99 for a one-pound bag. They are small, delicious, healthy, and very easy to cook. Steaming them is the best way to keep their flavours and nutritions, but it could be a bit trickier to cook since you might tend to overcook them. So timing is very important.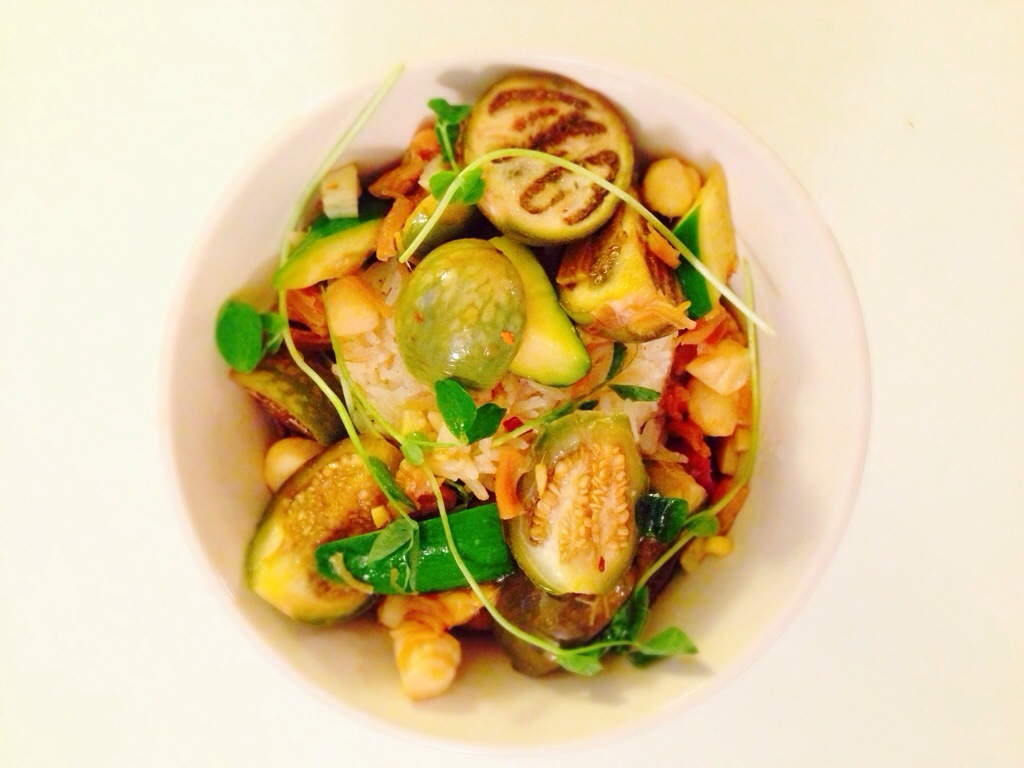 For serving 4, you need:
– 1-1.5 lb small bay scallops, fresh or defrosted
– 3-4 dried scallops, hydrated and shredded
– 1.5 lb baby eggplants, chopped to quarters
– 1.5 lb zucchini, chopped to the same size of an eggplant quarter
– 1 tbsp garlic, finely chopped
– 1 tbsp ginger, finely chopped
– 2 tbsp soy sauce
– 1 tbsp Chinese cooking wine
– 1.5 tbsp cooking oil
– 2 tbsp green onion (julienned) or pea shoots for garnish
Place the chopped eggplants and zucchinis on a plate evenly. Place dried scallops, garlic, ginger on top of the vegetables. Mix soy sauce, cooking wine, and cooking oil, and pour evenly on the vegetables. Put the plate in the steamer or steaming wok when the water is boiling. Cover and steam for 8 minutes medium high heat.
Place bay scallops in the place, and stir evenly with the vegetables. Cover and steam for about 2 minutes or until the scallops are cooked.
Garnish with green onion or pea shoots, served with steamed rice.
Cooking tips:
– If you have a deep fryer at home, deep fry the eggplant for 3 – 4 minutes, and reduce the steaming time by 3 minutes.
– To defrost the scallops faster and better, put them in a bowl of cold water, and change the water every 4-5 minutes until they are completely soft.