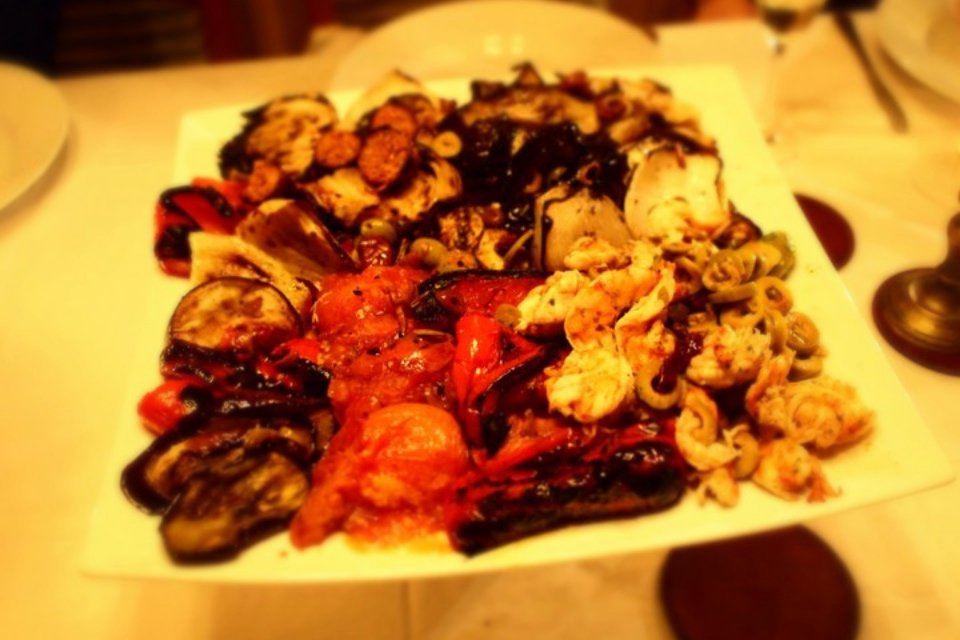 This platter is extremely easy to prepare. Basically you only need: a BIG basket of beautiful vegetables and fresh herbs, some salt and pepper, a generous amount of olive oil and balsamic vinegar, and a barbecue or a hot grill.
Antipasto is traditionally a starter course during a Italian meal. You can serve tramadol online reviews cured or smoked meats, fresh cheeses, anchovies, roasted vegetables, and olives.
Here are my favorite vegetables: eggplant, red pepper, zucchini, Portobello mushroom, artichoke, and tomato. Thinly sliced and grilled to your liking, smeared with a lot of olive oil and vinegar. Voila!!