LoLo's birthday and mine are only within a couple days, so our university friends (UBC Comp Sci!!) always treat us a great dinner every year. This year we found ourselves at Shanghai Elan Restaurant in South Barnaby. Barely sat down I was already impressed with the fine china dinnerware they used over there – the drawings with blue lines on the china were beautiful.
We did not waste too much time deciding what to get. They offer a great selection of set dinner for bigger parties there. We picked a deluxe set for 10 which was priced at $278, plenty of food for 9 adults and 2 small children. It was a feast! The food was great, and some of dishes were even quite exquisite.
A great looking Appetizer Platter came first, it was a collection of cold dishes: Drunken Chicken, Spiced Beef Shank, Chopped Wild Vegetable and Tofu, and Salty Duck. I would call this a Shanghai Charcuterie Board, with such uniquely crafted and presented meats and vegetables from Easter Chinese regions around Shanghai. Everything tasted fresh and it was a perfect way to start the meal.
The Xiaolongbao, or Soup Dumplings is a must-have dish if you are at a Shanghai restaurant. Although not the best I'd had, the dumplings were fresh and tasty.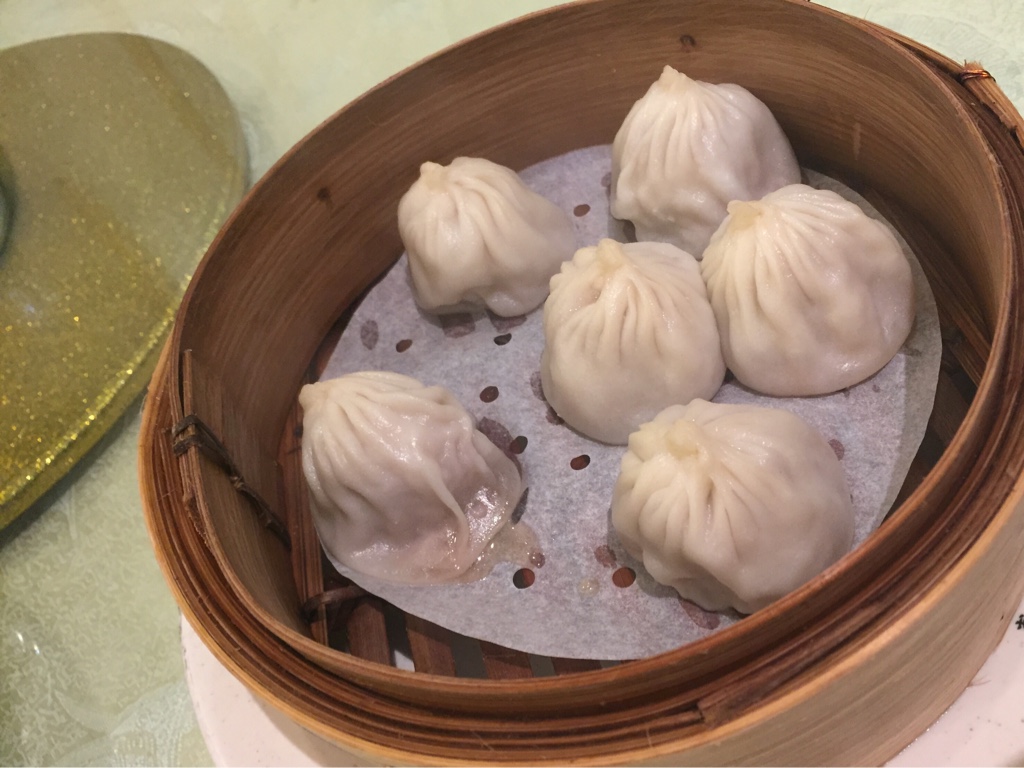 Although Fried Eel in Stone Bowl is such a famous dish around Yangzi River East, it was only my first time tasting it, and I absolute loved it. The bold flavours from the soy sauce based seasoning, along with a slightly garlicky aroma from yellow chive, surprisingly do not take away how beautiful and distinctive this eel taste – it has a meaty texture that's lighter than chicken but denser than white fish like cooked tuna, and a sweetness similar to shellfish. And imagine on a cold winter night, eating this dish with a bowl of rice would make it an incredibly comforting meal.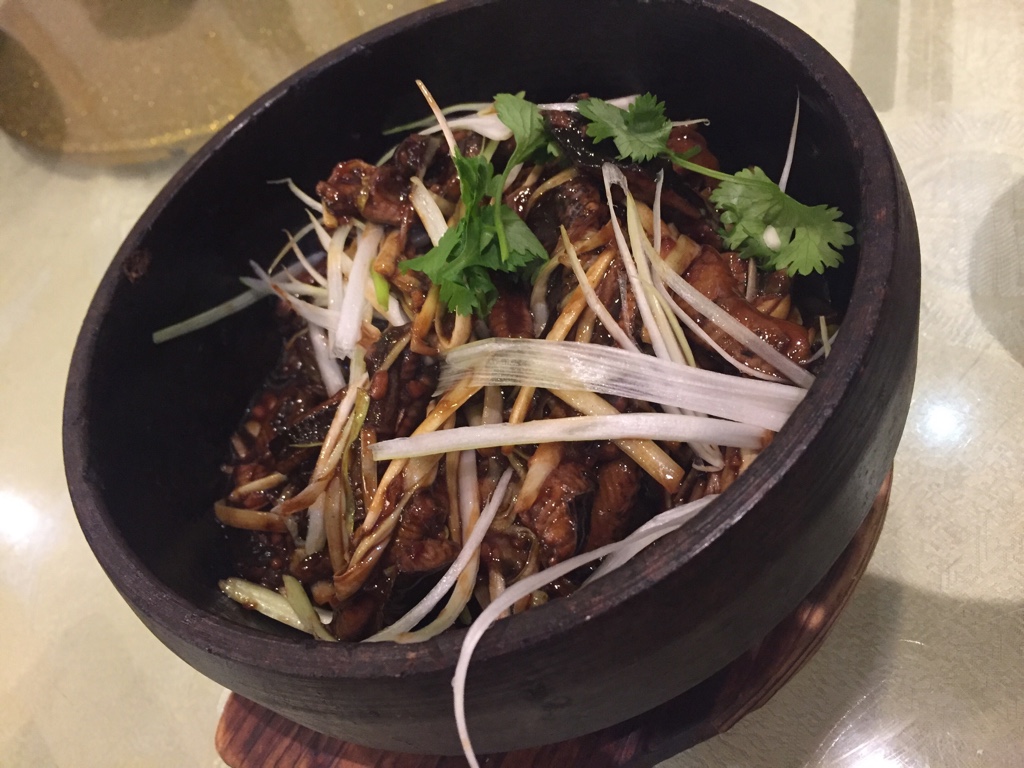 Pan Fried Crabs with Shanghai Rice Cake was also unique and delicious. Unlike the how they prepare stir fried crabs in the minimalist Cantonese way, the sauce here has a heavy soybean paste base, along with the glutenous rice cake and generous servings of green soybeans (or edamame beans). It sounds almost a little too rich, but everything on that plate turns out to be working quite well all together. The 2 dungeness crabs used in the dish were on the lighter side, with both being under 2 lbs, but it was still a great value dish!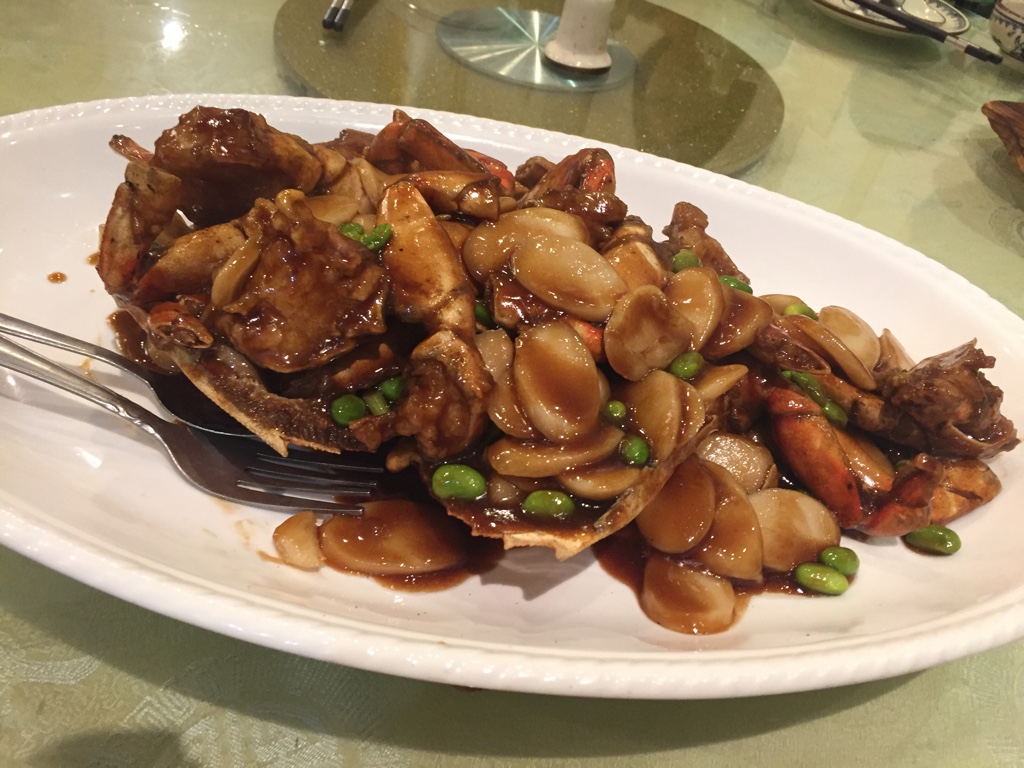 Salty Pork Hot Pot was more like a soup featuring a heavenly broth. The salty pork, buy diovan hct online with some bak choy and little knots made with tofu skin, brought up an amazing umami flavour to the broth.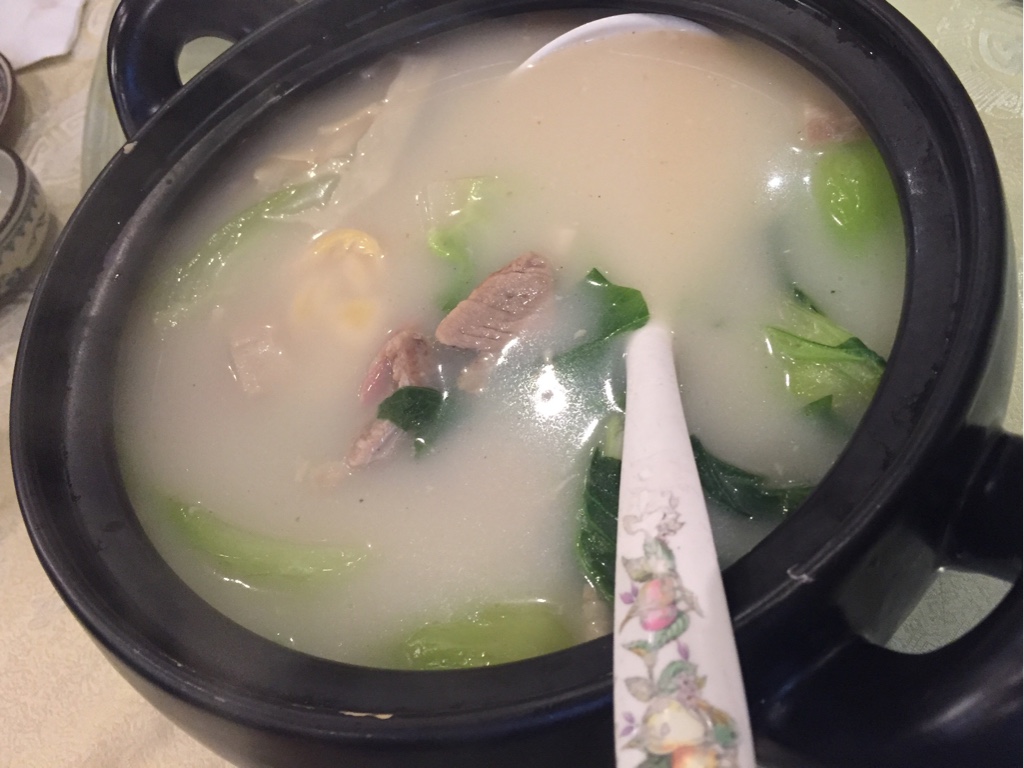 I an not sure if Steamed Whole Fished with Chopped Chilli is a Shanghai dish, maybe it is more of a Hunan dish considering the amount of chilli and spiciness in it? It might look intimidating to people who are not into eating spicy food, but it actually was not as spicy as it looked, and the steamed tofu hiding beneath the fish helps cooling down your palate for sure.  I quite liked the fish.
The Pea Shoot Stir Fry dish was one of the best ones that I'd had – it was just cooked perfectly. It is a seemingly simple dish with merely peat shoots, oil, cooking wine, salt and a little bit of garlic, but for a big plate of vegetables like that, the timing of execution in the wok has to be absolutely perfect.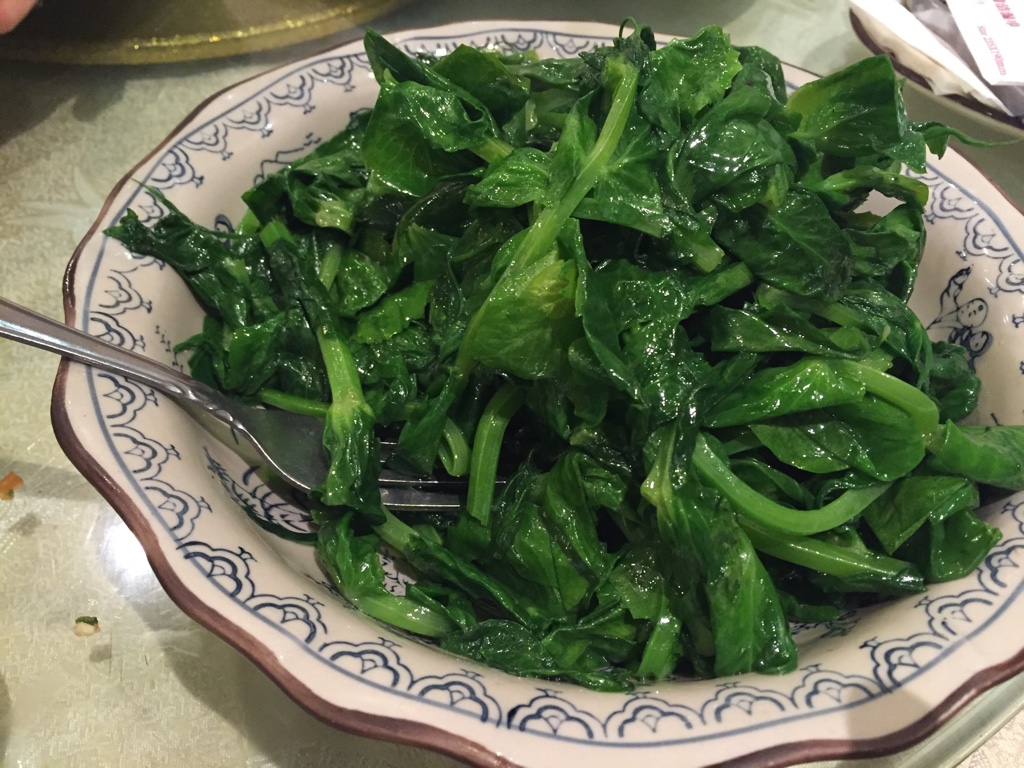 I definitely had better Braised Pork Hock in China, which is also a very technical dish in controlling the timing in order to produce that melting collagen from the pork skin. Most of my buddies loved it so I considered they did a good job on this dish here.  But the pork meat could definitely be softer and more delicate.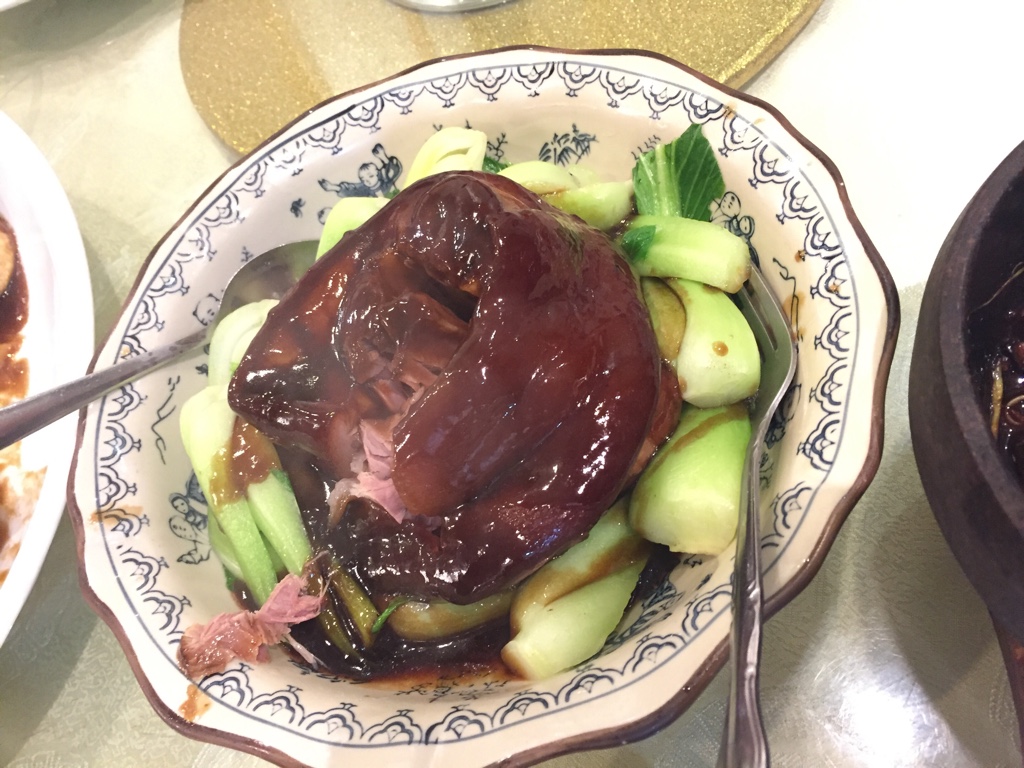 I call this dish Seafood Gravy because I can not find this dish on their regular menu. But I think it is a beautiful dish. The gravy was very light, along with finely chopped greens, shrimps and scallops, very elegant and refreshing.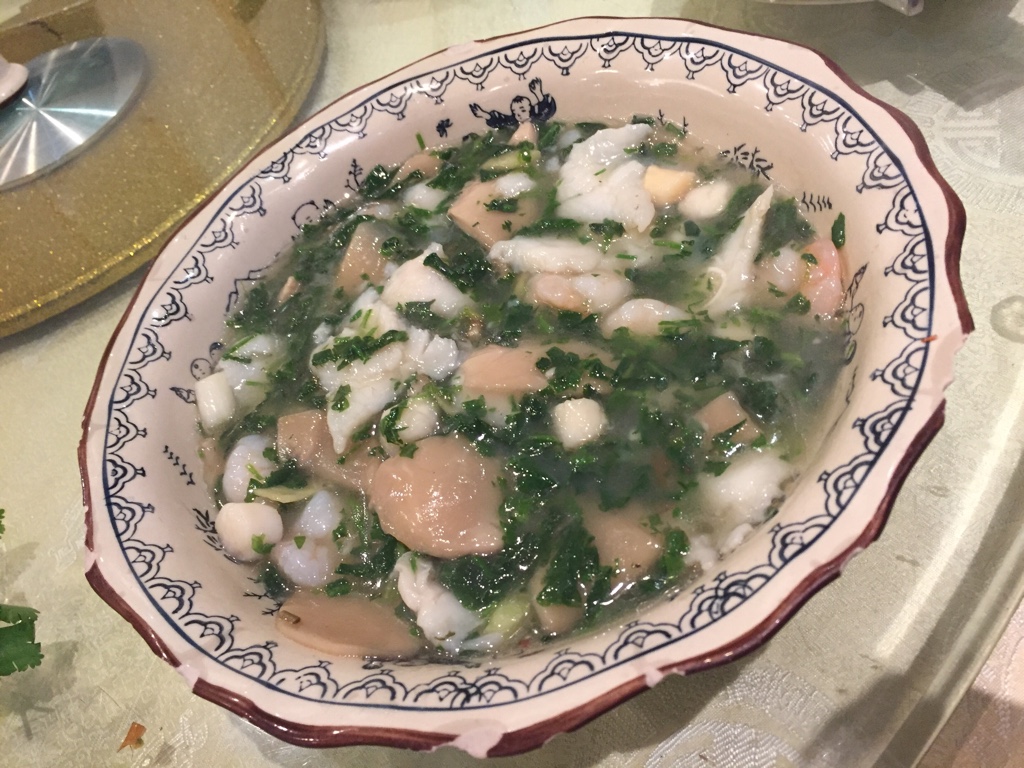 Tea Smoked Duck was not as impressive as other dishes, and I definitely had better tea smoked duck at other Shanghai places. The duck was a little bland and lacking in the unique tea flavour that I was hoping for.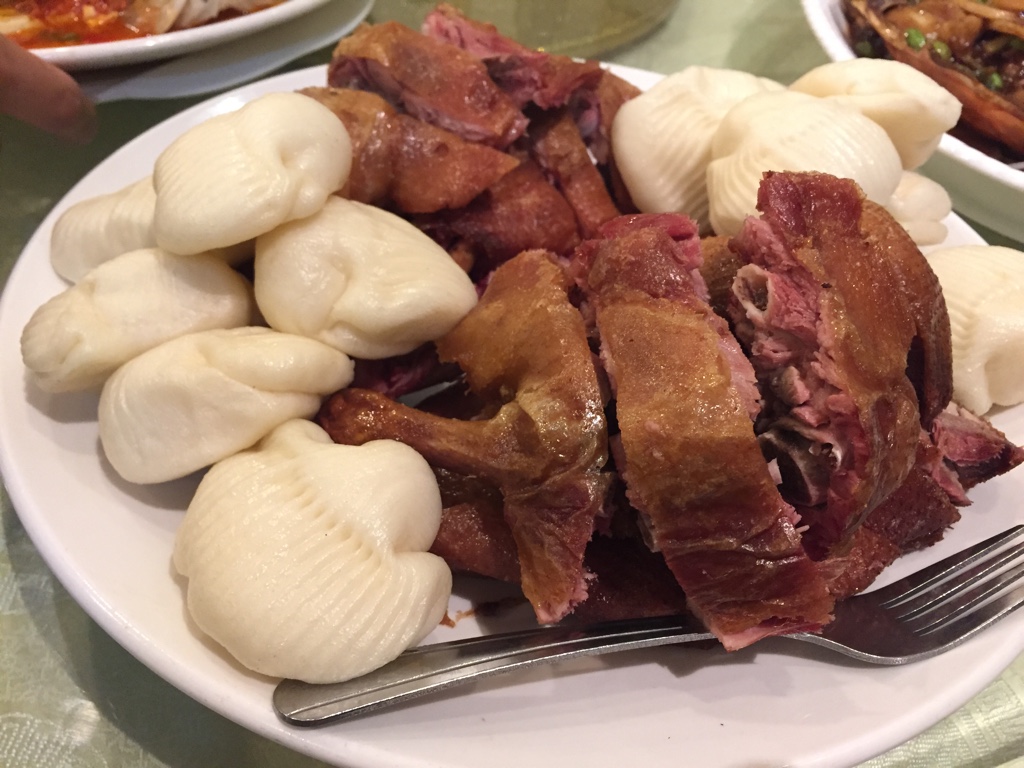 We also got to try a couple of the Shanghai desserts. I really liked the Fried Pan Cake filled with Red Bean Paste. And it was a great way to finish the feast!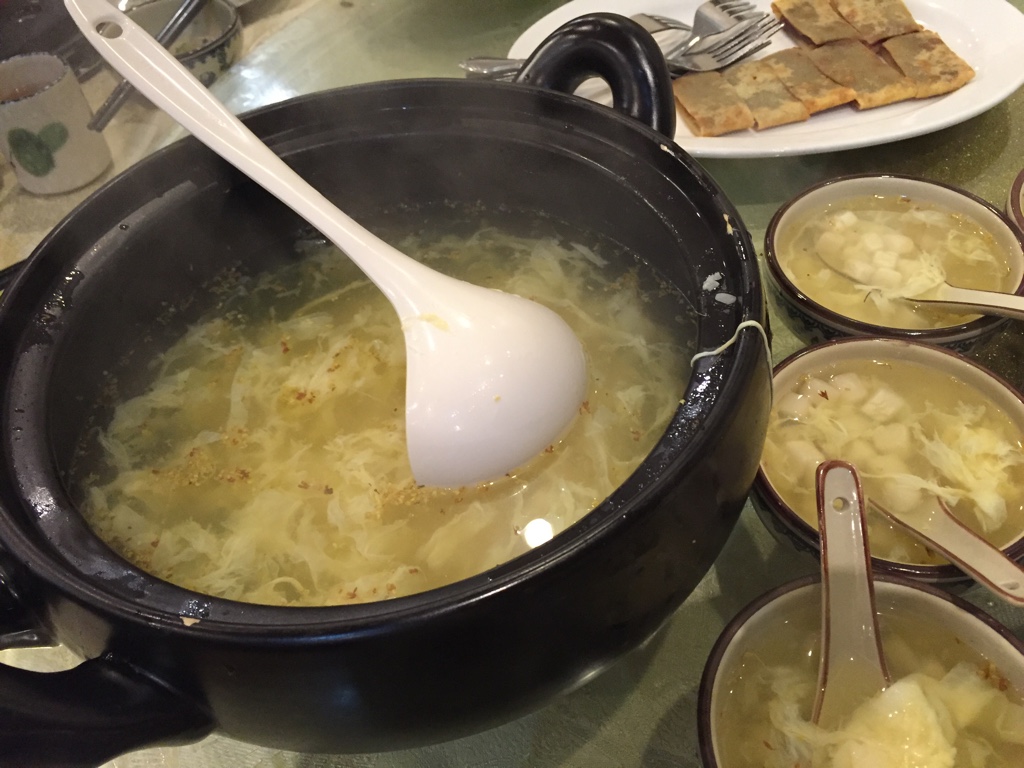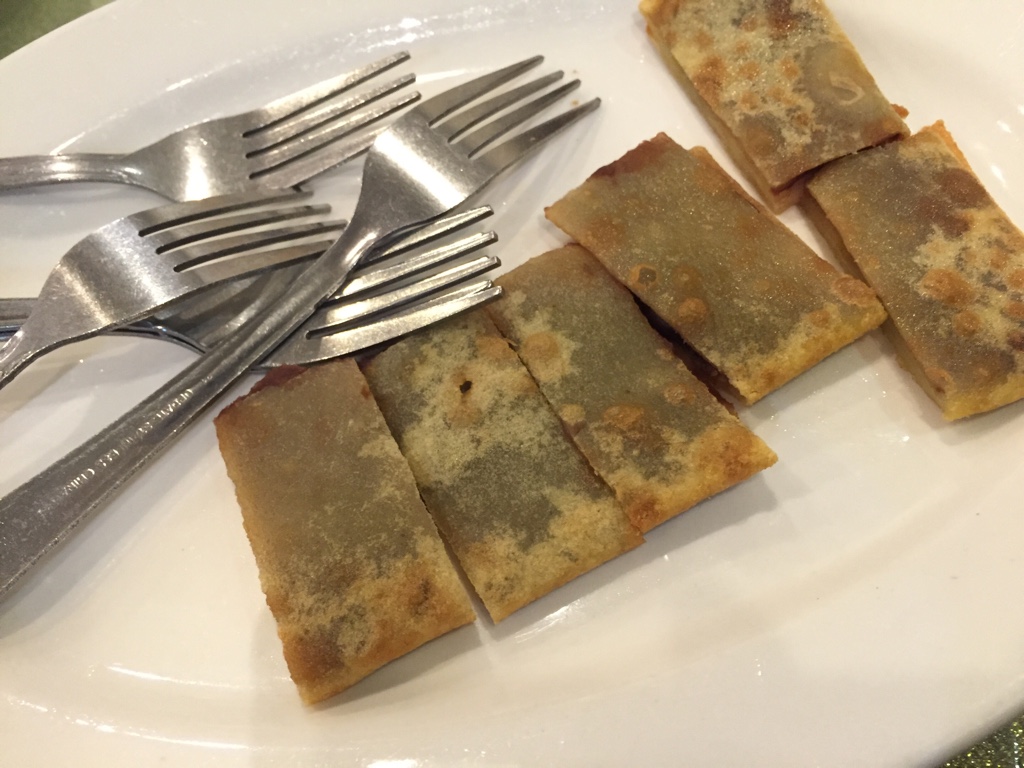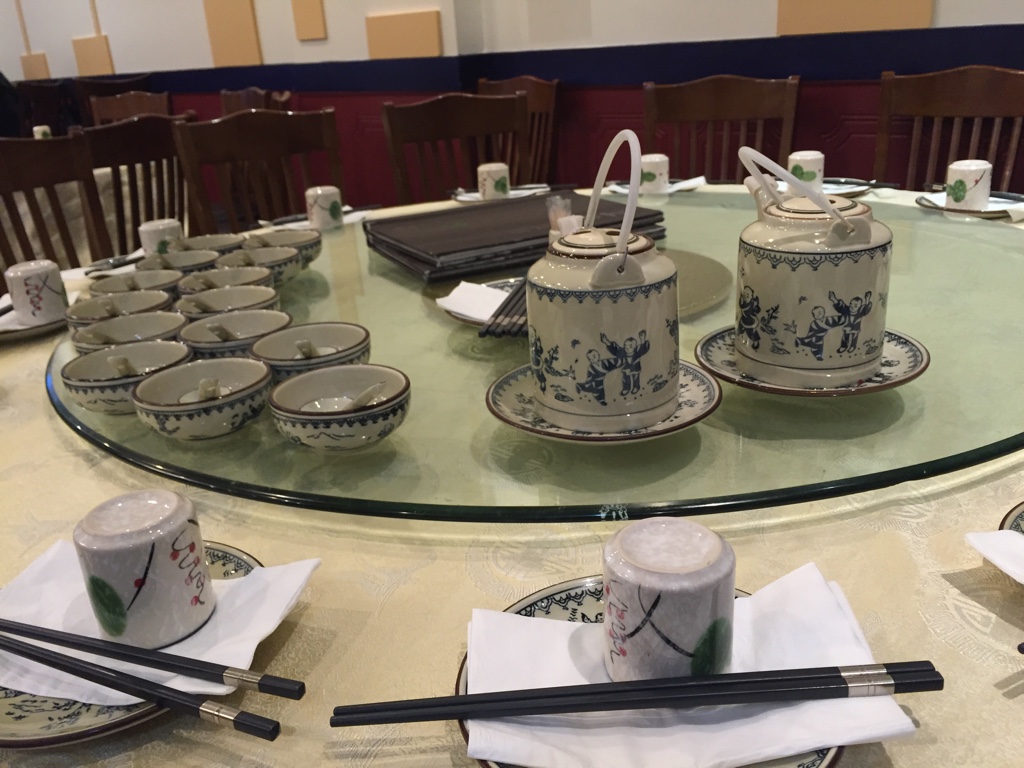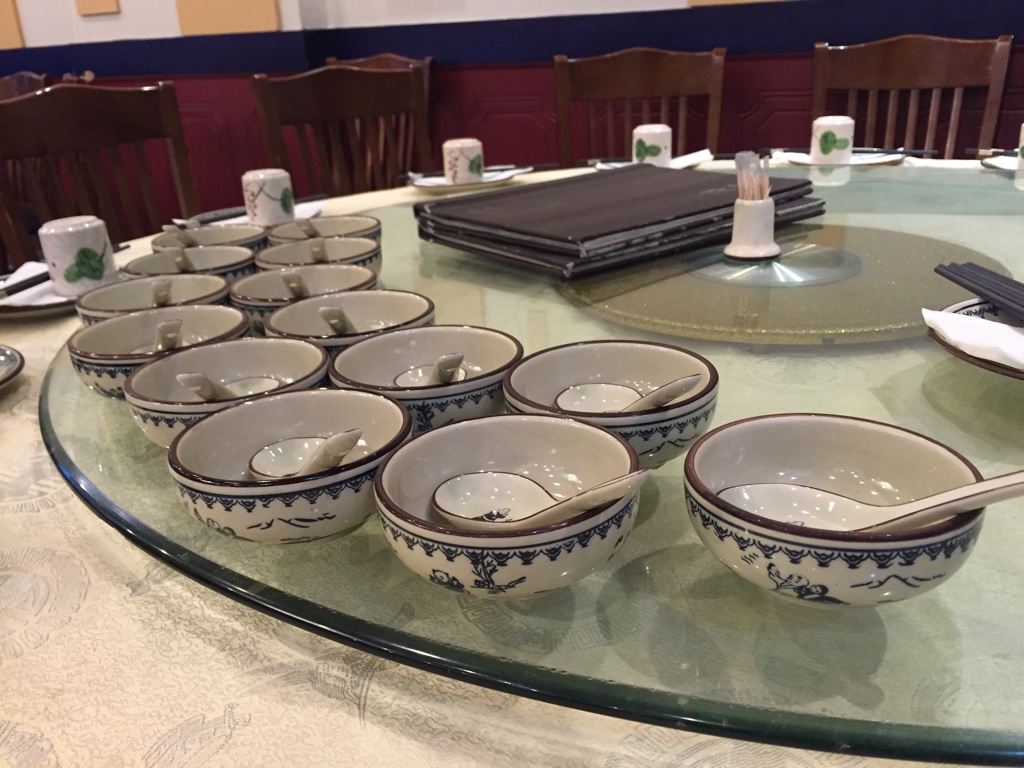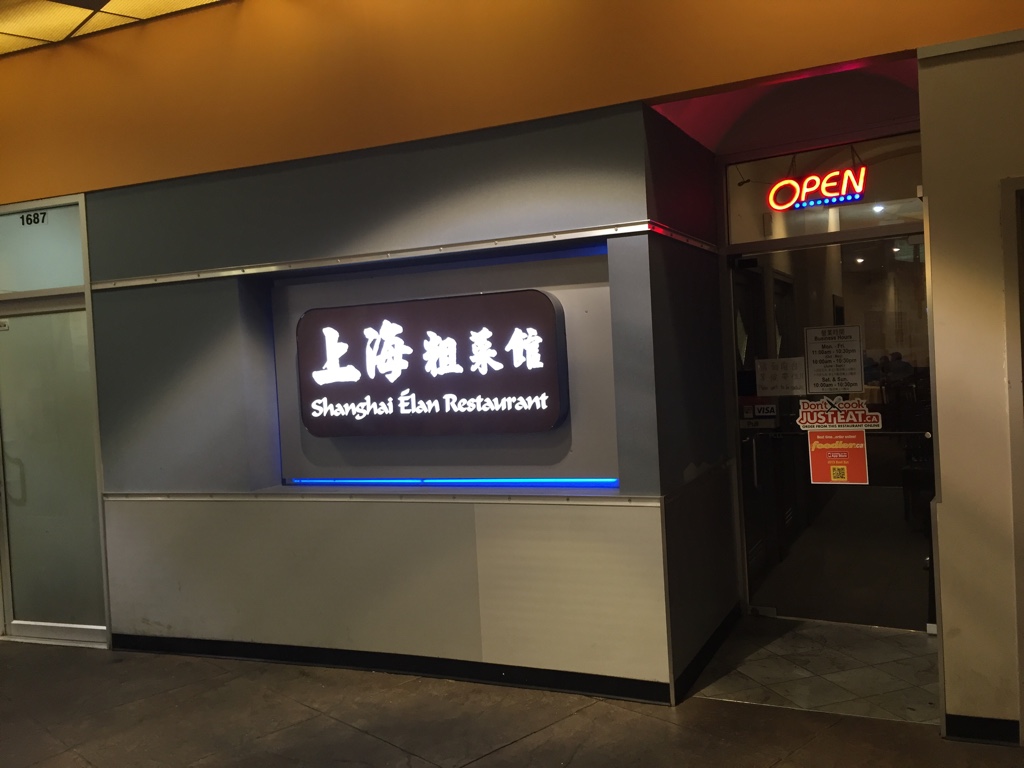 This is such a delightful surprise visiting Shanghai Elan Restaurant, I don't think I had this much fun eating at any other Shanghai restaurants, including Shanghai River, where they are named the best Shanghai restaurant in metro Vancouver. I highly recommend this restaurant to everyone!
Facebook:
https://www.facebook.com/pages/Shanghai-Elan-Restaurant-in-Burnaby-BC/126331274212017?fref=ts
Map and other reviews: