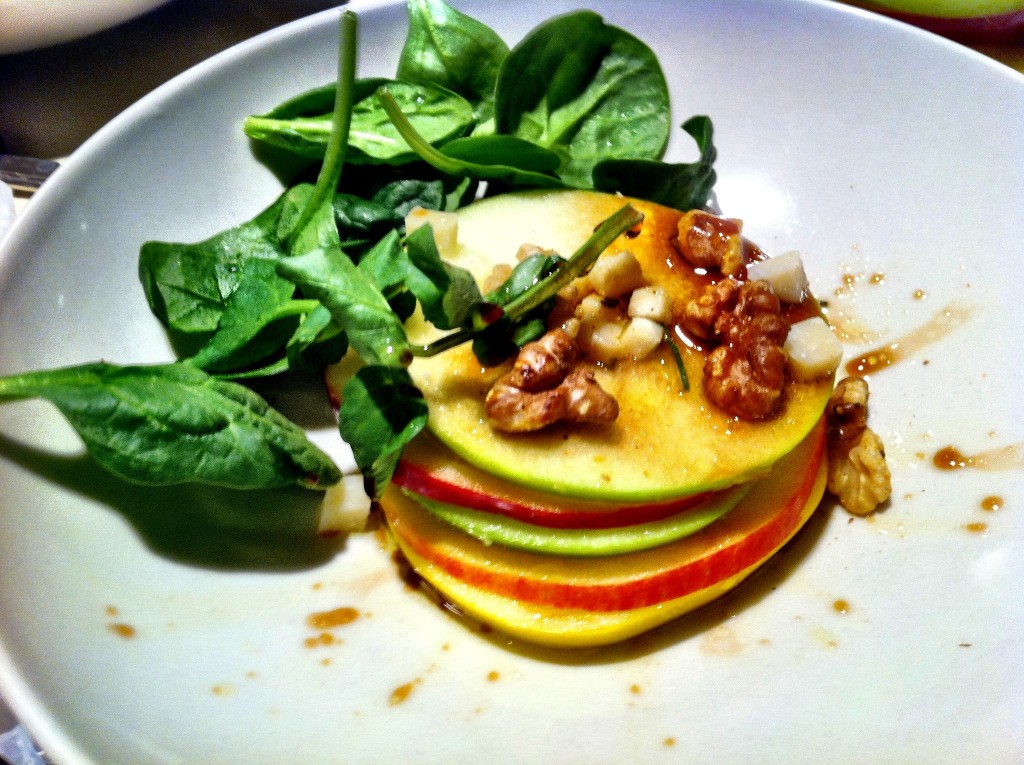 What is a Waldorf salad? Traditionally, it is an apple salad with walnuts, celeries, and blue cheese dressing.
I was at Kin's market on a gorgeous Saturday morning, and saw those fresh and shiny apples in the sunlights. I could not resist how seductively beautiful those apples were. And it came to my mind that my new roommate Julie brought this apple corer and I should make a good use of it.
I definitely added my own twist to this salad. As I wanted it to look visually stunning, I wanted it to be delightfully delicious. So instead of using Blue cheese dressing, I use a balsamic lemon dressing…
The corer definitely came in handy. After being cored and sliced in no time, the fresh apples in different colours became all those pretty paints waiting for me to create a piece of art. I finely diced and mixed some Parmigiano-Reggiano and fresh mint leaves, simply seasoned with black pepper, sea salt, and olive oil. Stacking the apple slices, I stuffed the empty core with cheese and mint mixture. Quickly toasted walnuts with salt, pepper, garlic powder, and paprika, and tossed in the walnuts and some baby spinach leaves with the dressing. Oh boy it was soooo tasty!!!