I was honoured to be invited to the VIP Media Event & Tour for 2017 BC Shellfish and Seafood Festival. The actual festival is running from June 9-18, 2017 in Comox Valley, Vancouver Island, so this is a preview of what this festival is all about: Shellfish and Seafood!
The festival has been well developed in the last 10 years,  and they are determined to drive national, international, and regional long-term awareness to the importance and diversity of BC coastal communities and their seafood industries. There will be over 30 different events and tours including the following.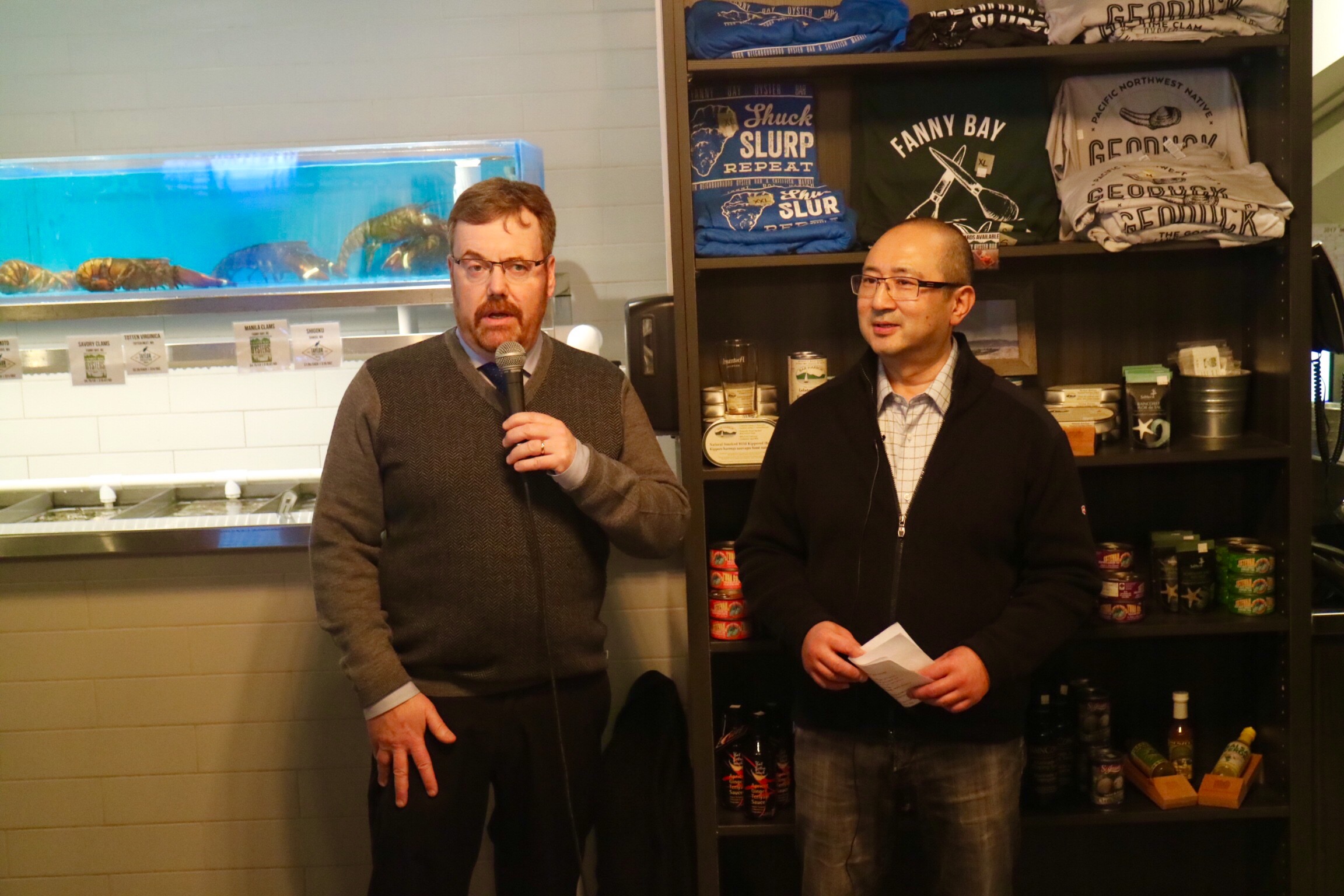 We started the VIP event at Fanny Bay Oyster Bar & Shellfish Market, where we enjoyed a sip-and-nibble session and meeting some of the experts in the shellfish and seafood industry. Mayor of Comox, Paul Ives expressed his official welcome to industry specialists and visitors from all around the world. Malindi Taylor from Fanny Bay gave us a demonstration on shucking oysters. She then explained on different types of oysters from different producers in BC.  Fanny Bay Oyster Plant Visit will be featured during the festival on June 11 – 15.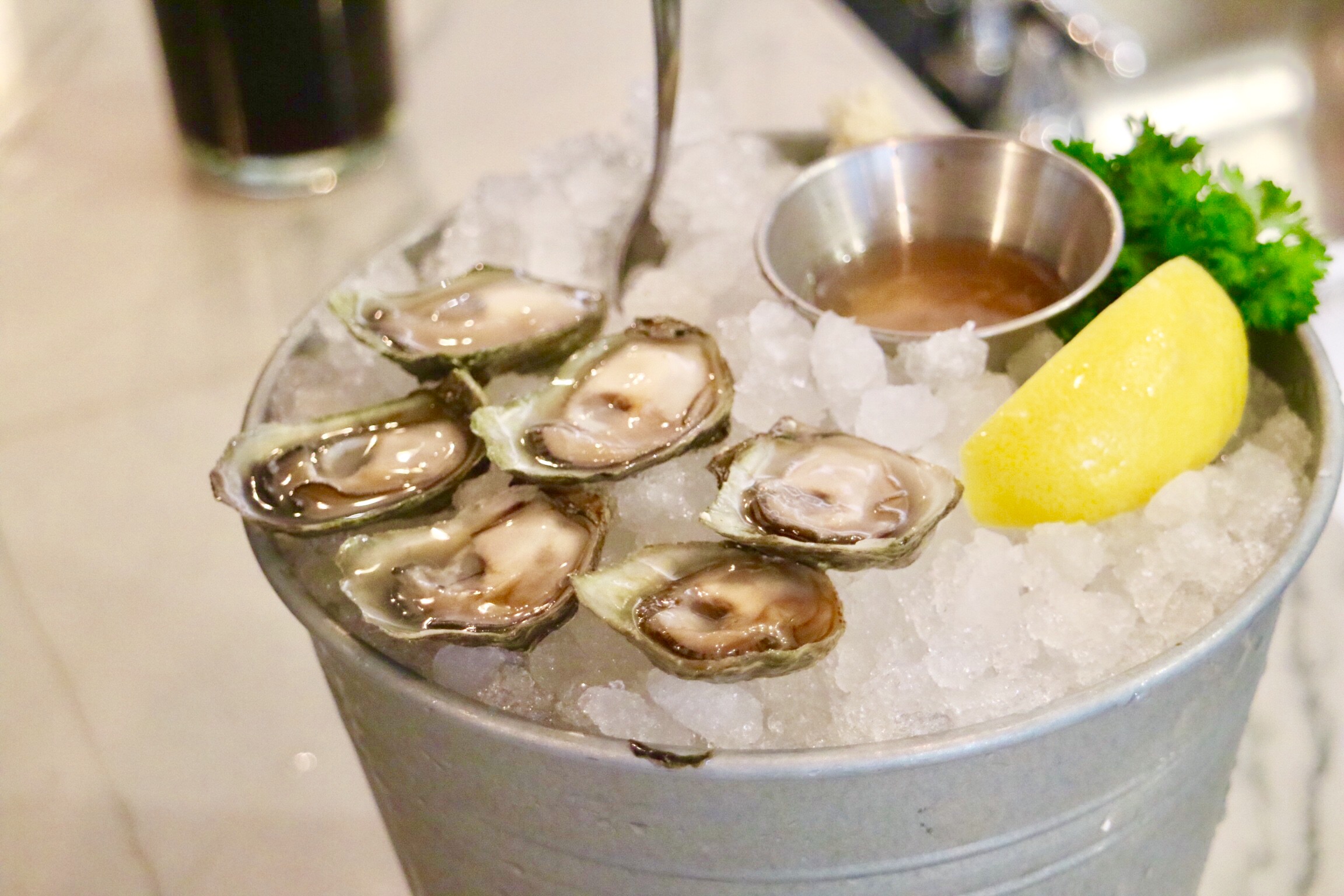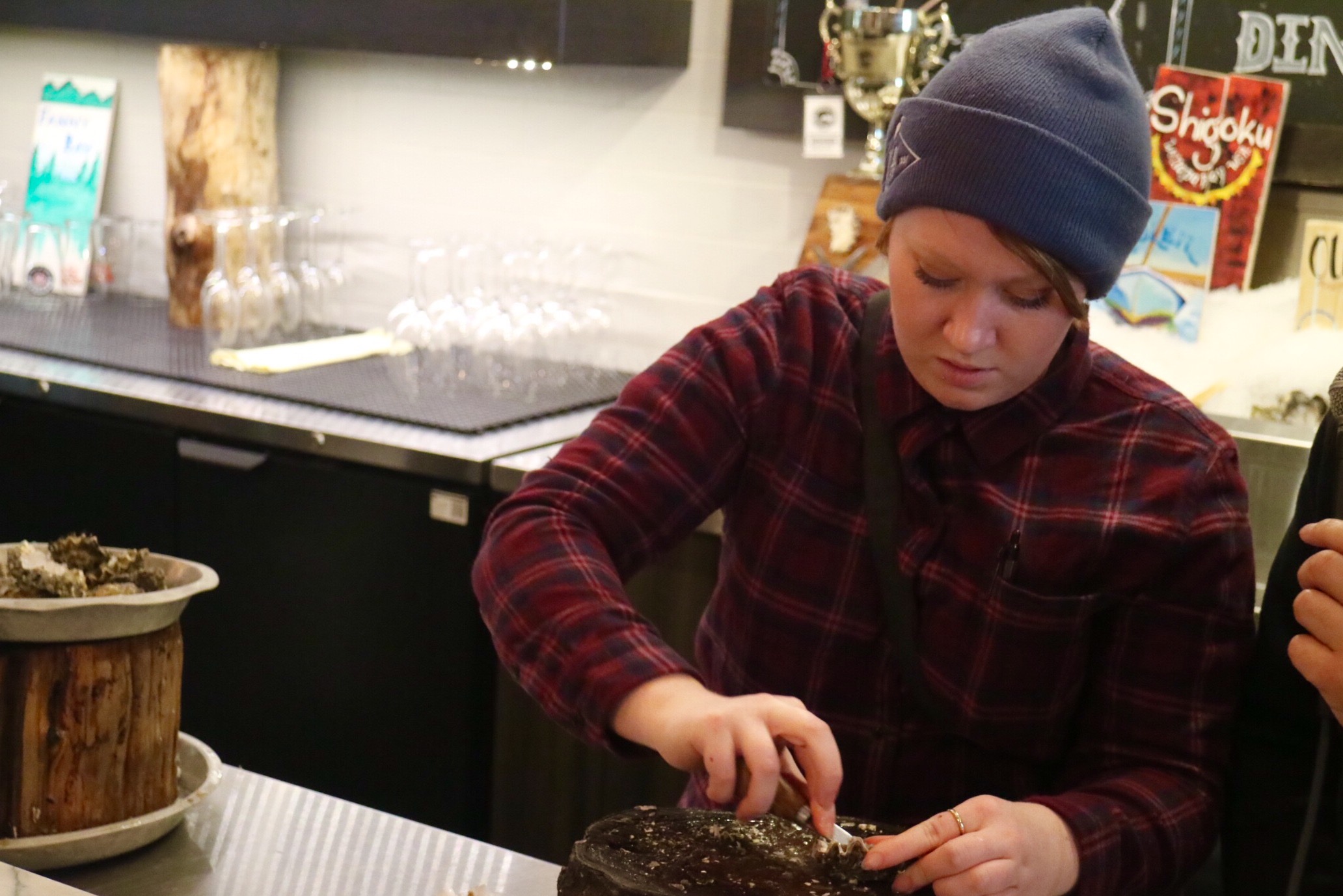 After Fanny Bay, we left downtown for Granville Island, where we were about to take a Shellfish and Seafood tour at The Lobster Man.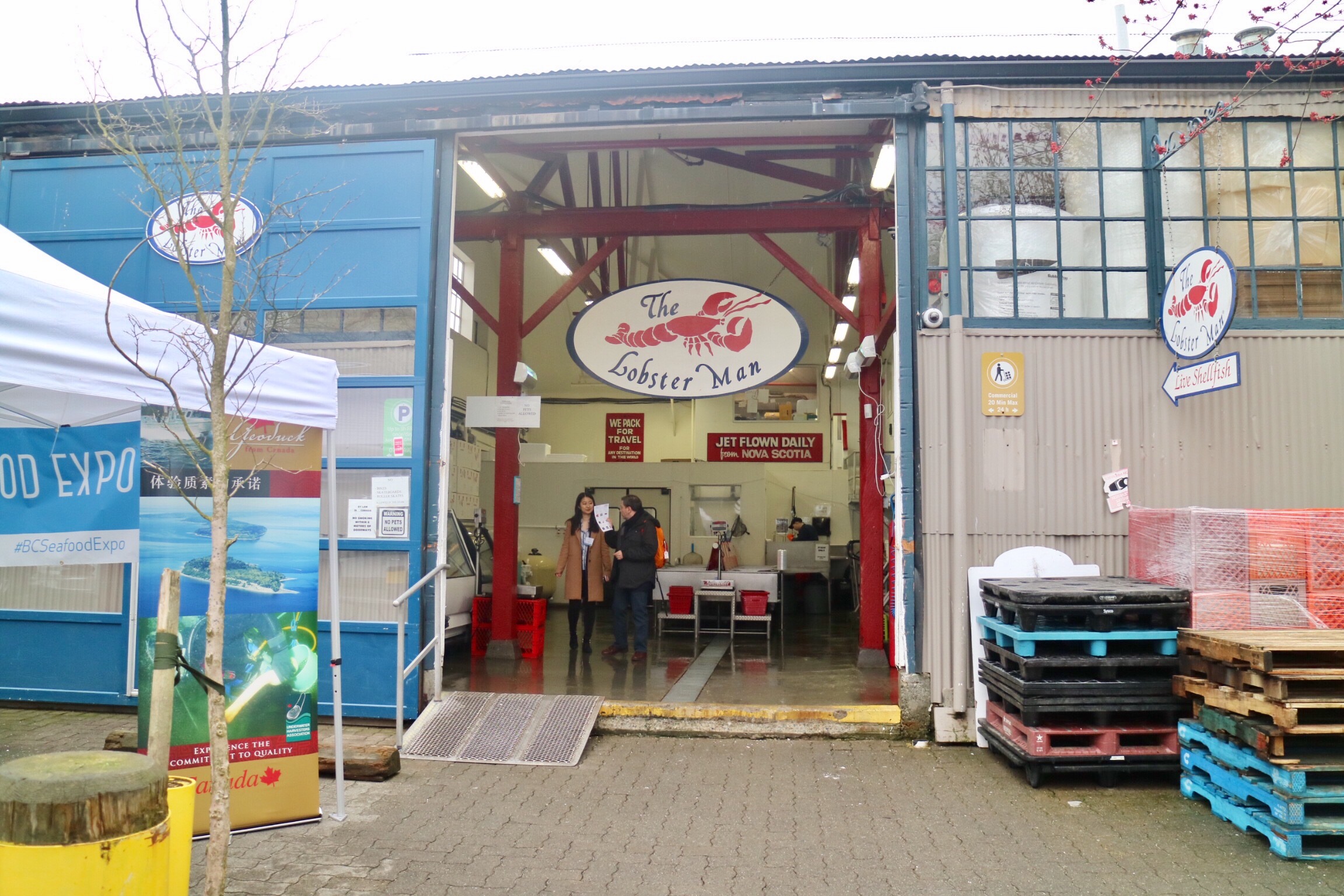 BC Seafood Expo is one of the biggest highlights of the Festival, gathering aquaculture businesses & suppliers, seafood & shellfish producers, chefs, exporters, and educators to discuss and explore innovations, challenges, and opportunities around the Pacific Northwest seafood sector.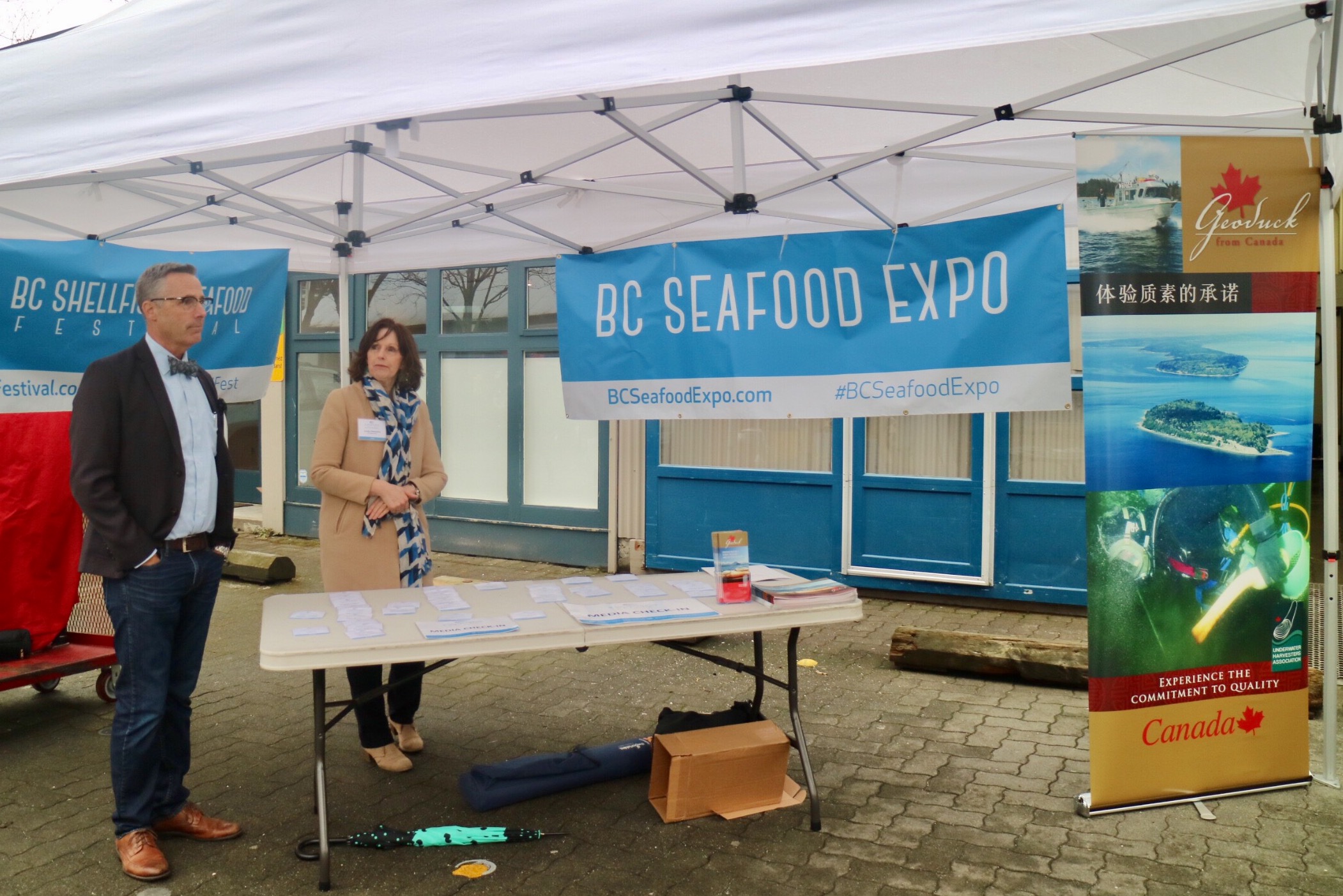 Then we arrived at The Vancouver Fish Company Restaurant & Bar, where we were about to feast on the seafood creations from nine local chefs and the restaurants they represented.  Here are some of the dishes:
The Steamed BC Mussels with Thai Aromatics prepared by Chef Angus An from Maenam. The plump and juicy mussel were delicious with the aroma of lemongrass, lime leaf, galangal and Thai basil, and a killer Nahm Jim sauce.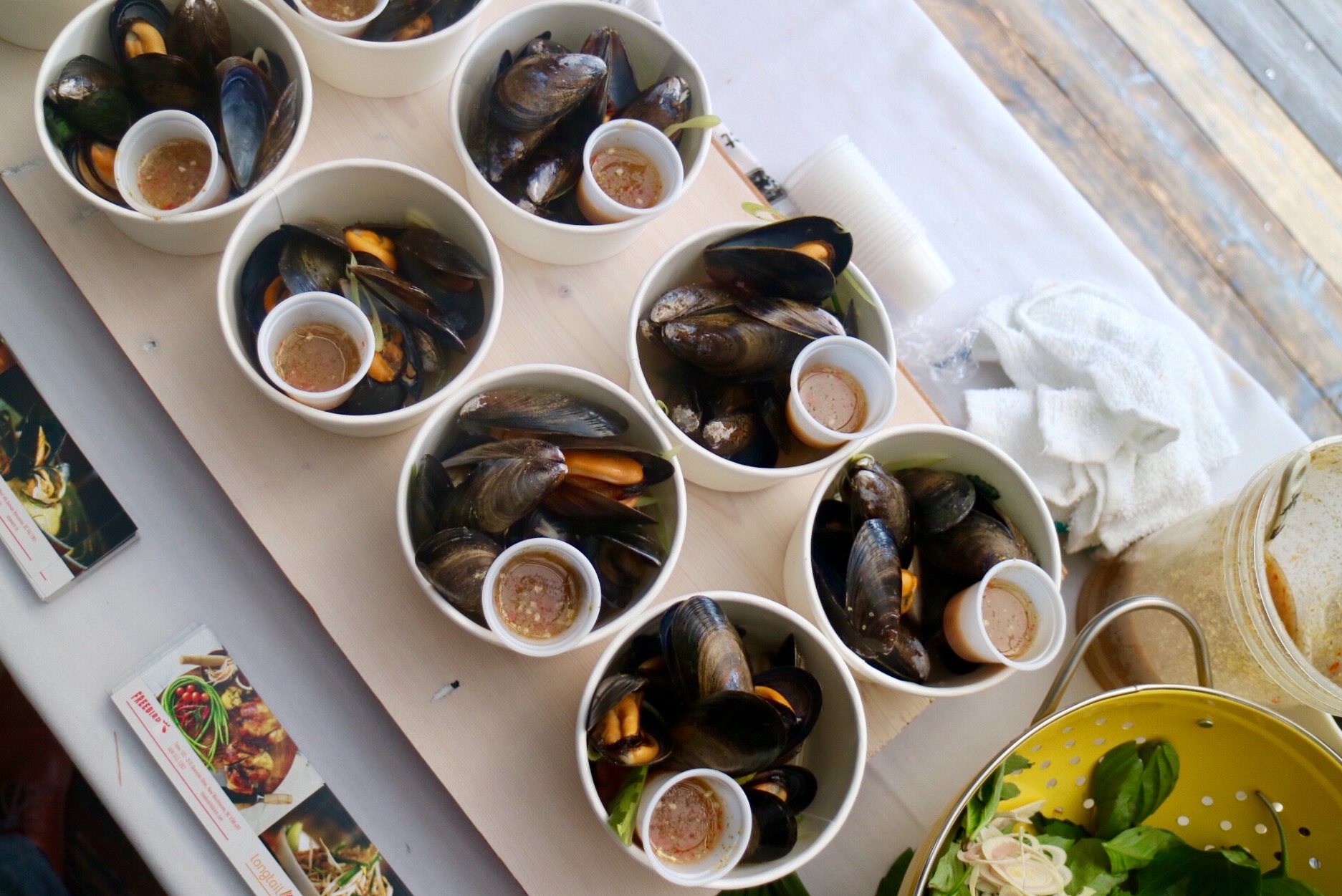 Chef Chris Andrazas from Fanny Bay served us the Panko Breaded Fanny Bay Oysters. If you are not a big fan of having big oysters raw, this is this perfect way to enjoy larger oysters this fresh.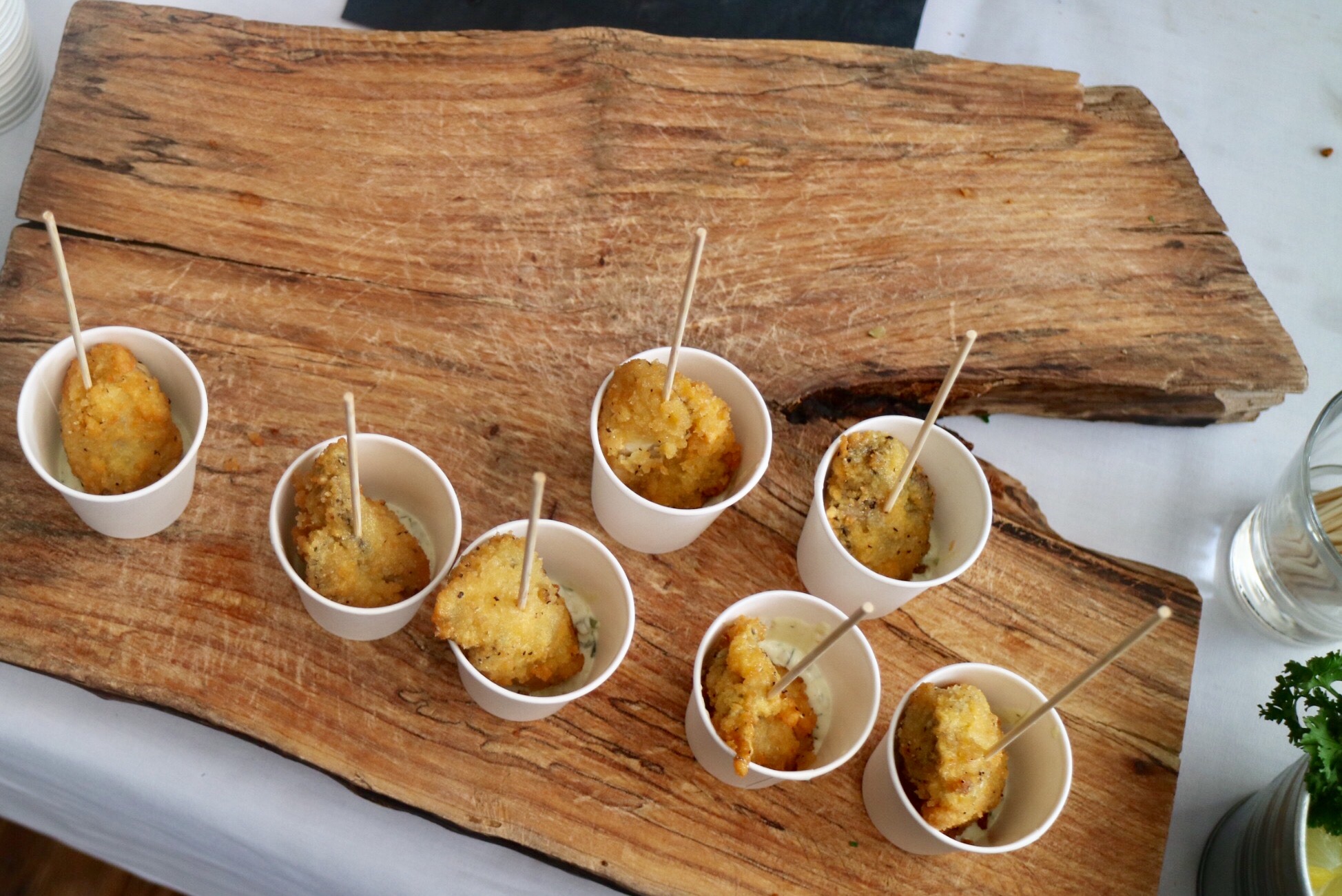 The Mirin and Tamari Marinated Sablefish was prepared by Chef Nigel McMeans from Blackfin Pub. The perfectly cooked sablefish with a tender and flaky texture, sitting on soft sweet potato puree, was worth taking some time to savour.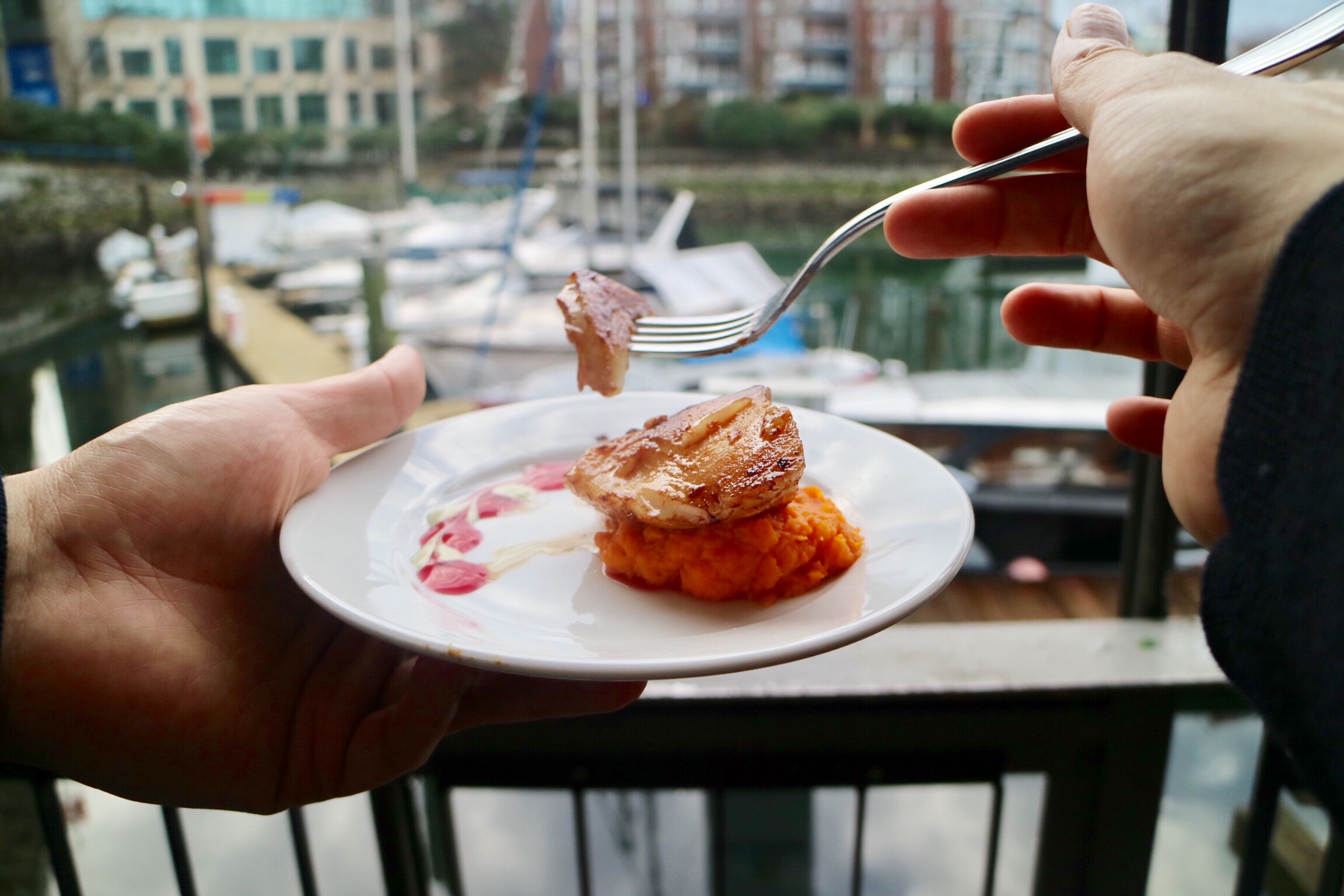 From Boulevard Kitchen & Oyster Bar, Chef Alex Chen prepared the Local Clams in a creole style broth with tarragon, garlic, and a hush puppy fry.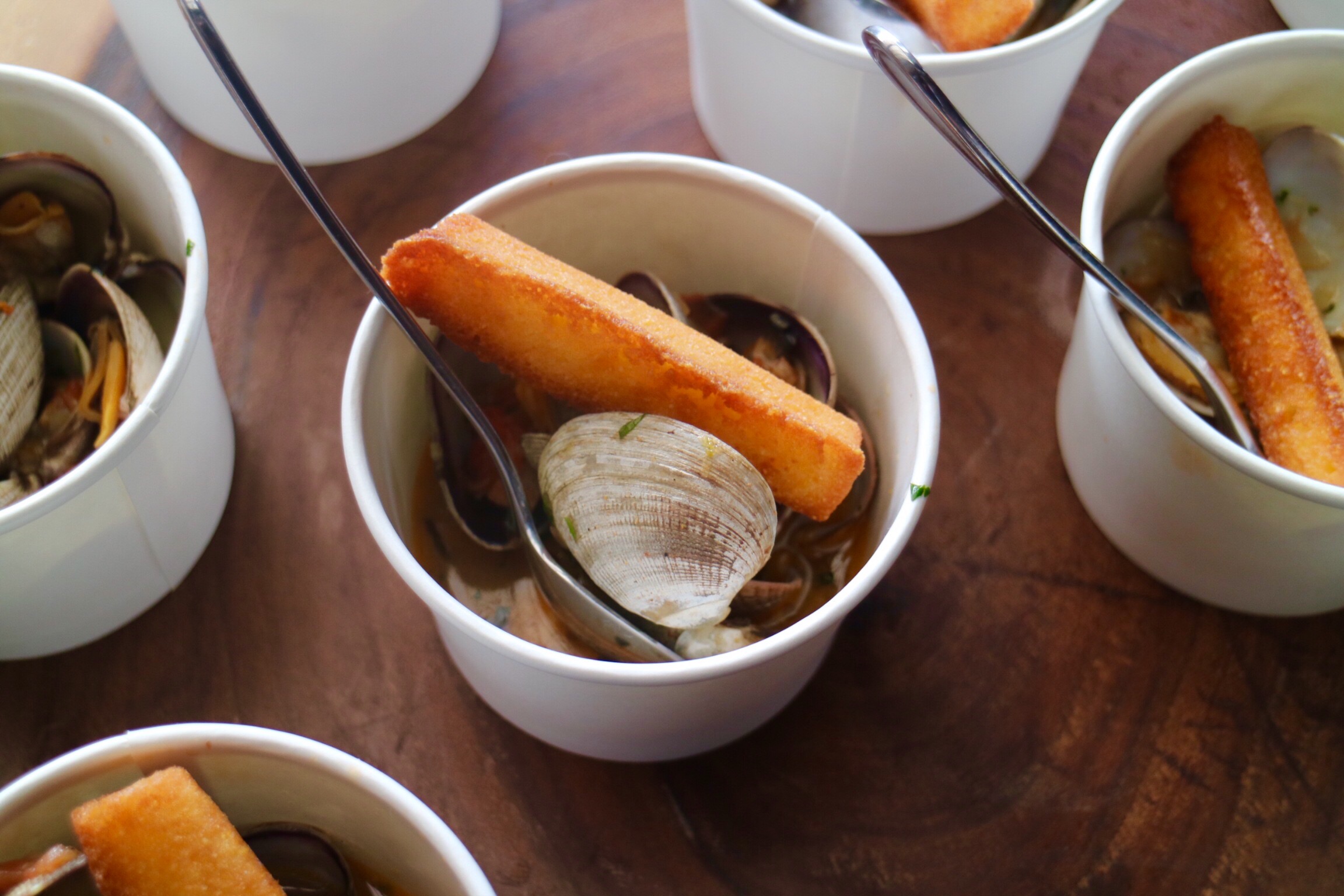 The BC Oyster was well beautifully presented by Chef Chris Whittaker from Forage, pickled with bull kelp, nettle aioli, and crispy potato.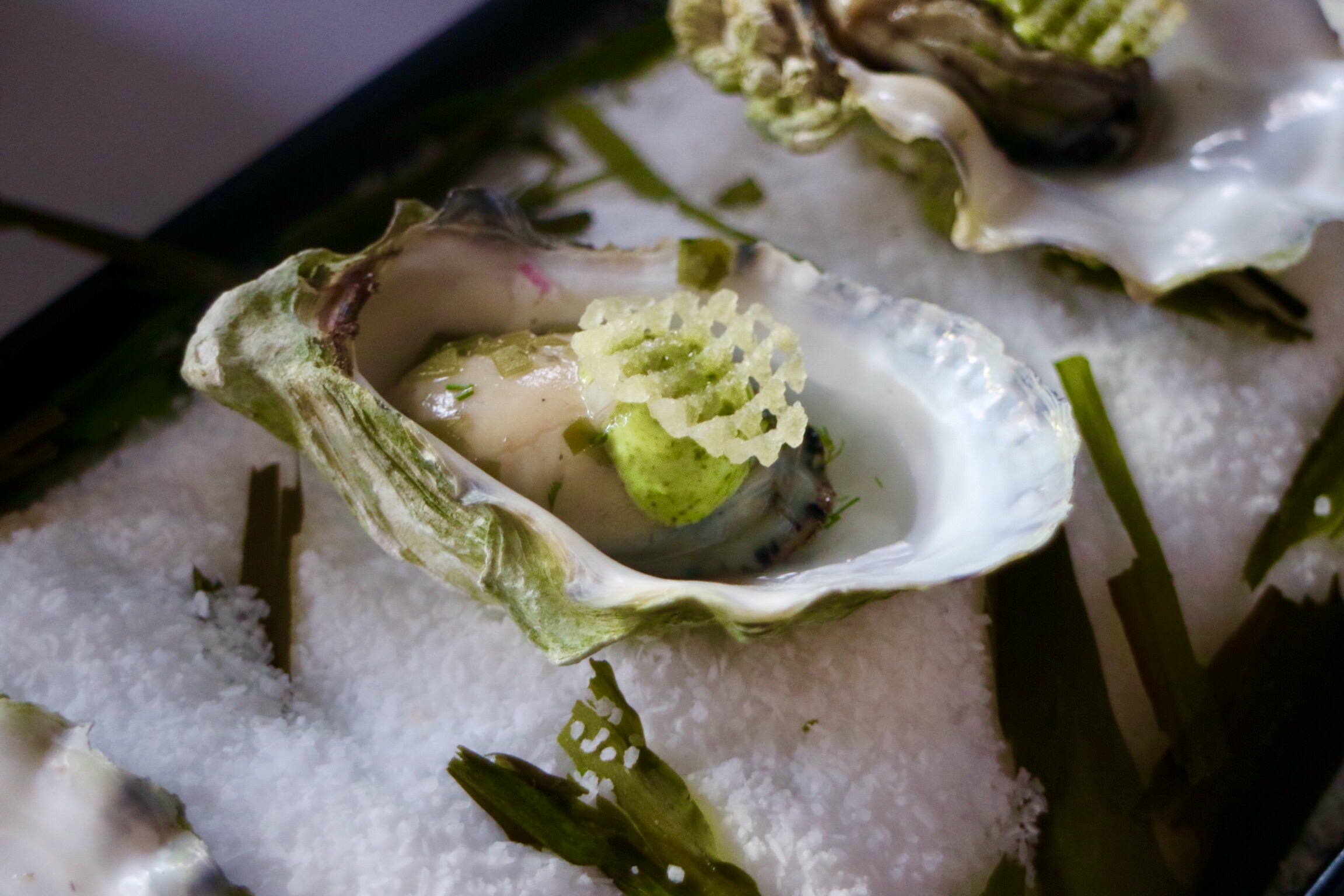 Chef Nathan Fong from Fong on Food prepared the Geoduck Sashimi and the Geoduck Salsa. Sometimes only the simplest and the most direct way could do such a delicate seafood product justice.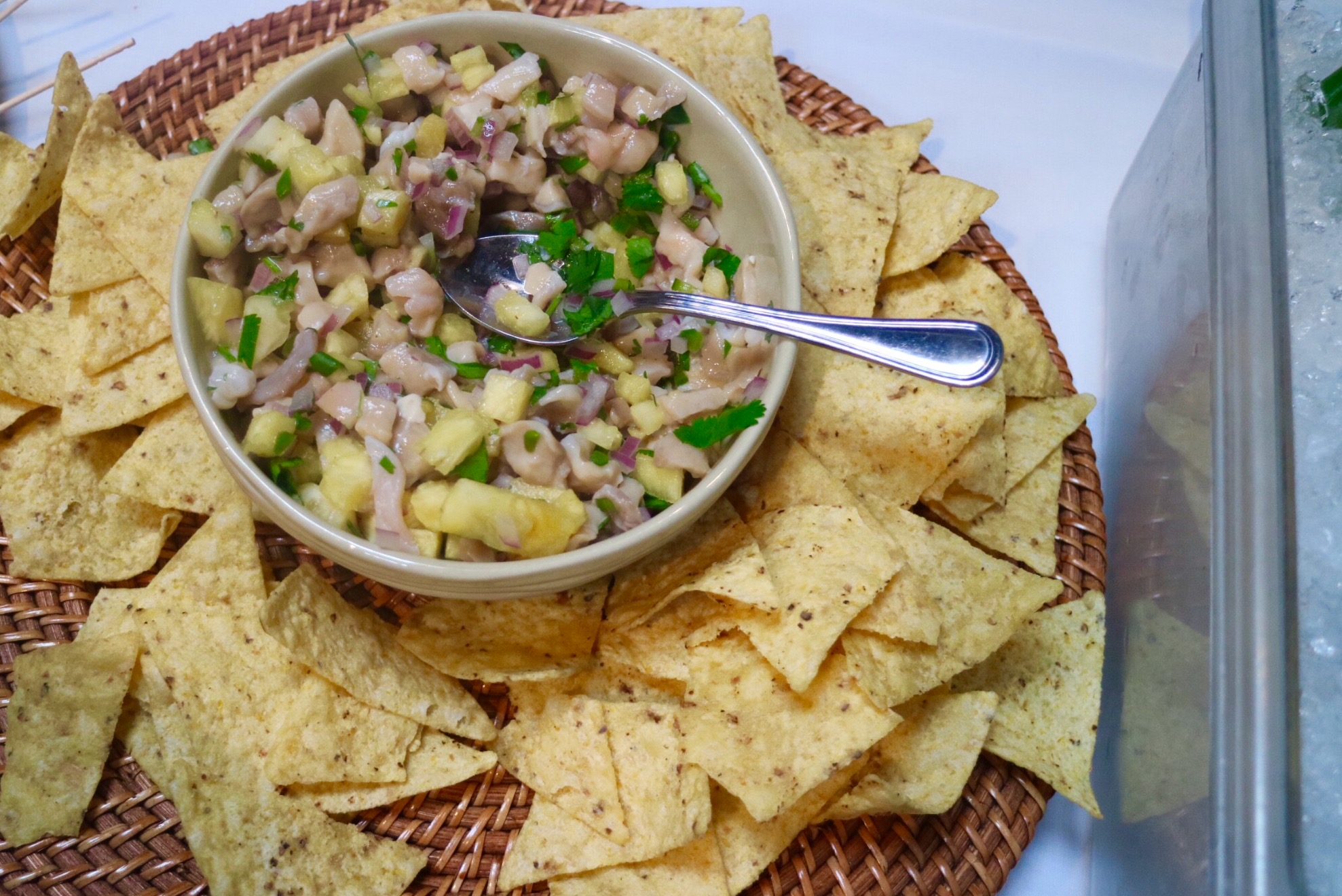 Chef John McManus from Vancouver Fish Company welcomed us with the Baked sablefish Taco, which was perfectly paired with 40 Knots Winery's sparkling wine.  40 Knots will host a Seafood & Wine Pairing event during the Festival on June 14.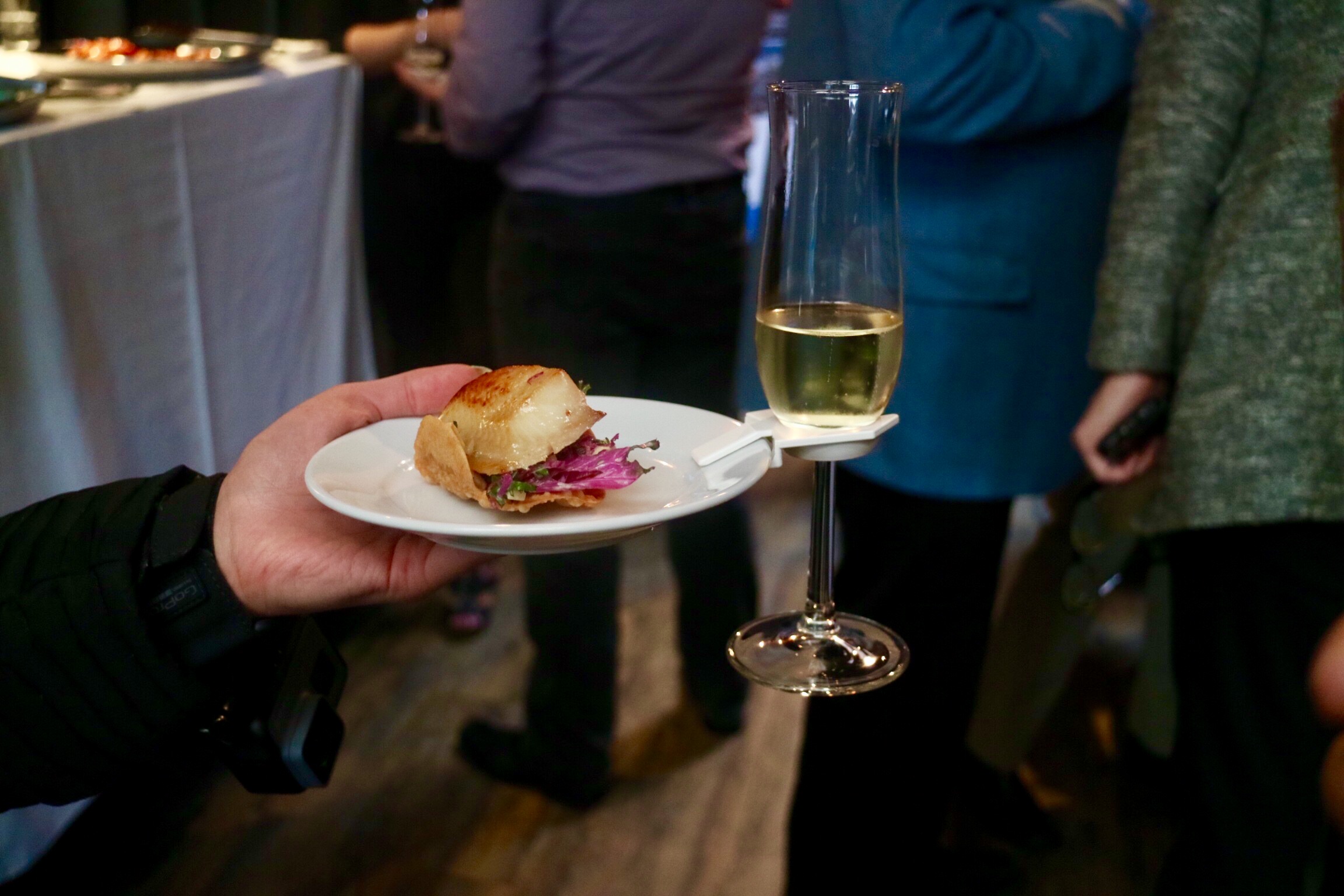 We sampled some yummy salmon candy from Salish Sea Foods, a small peek of the Salish Sea Foods Tour during the Festival (June 12 – 16).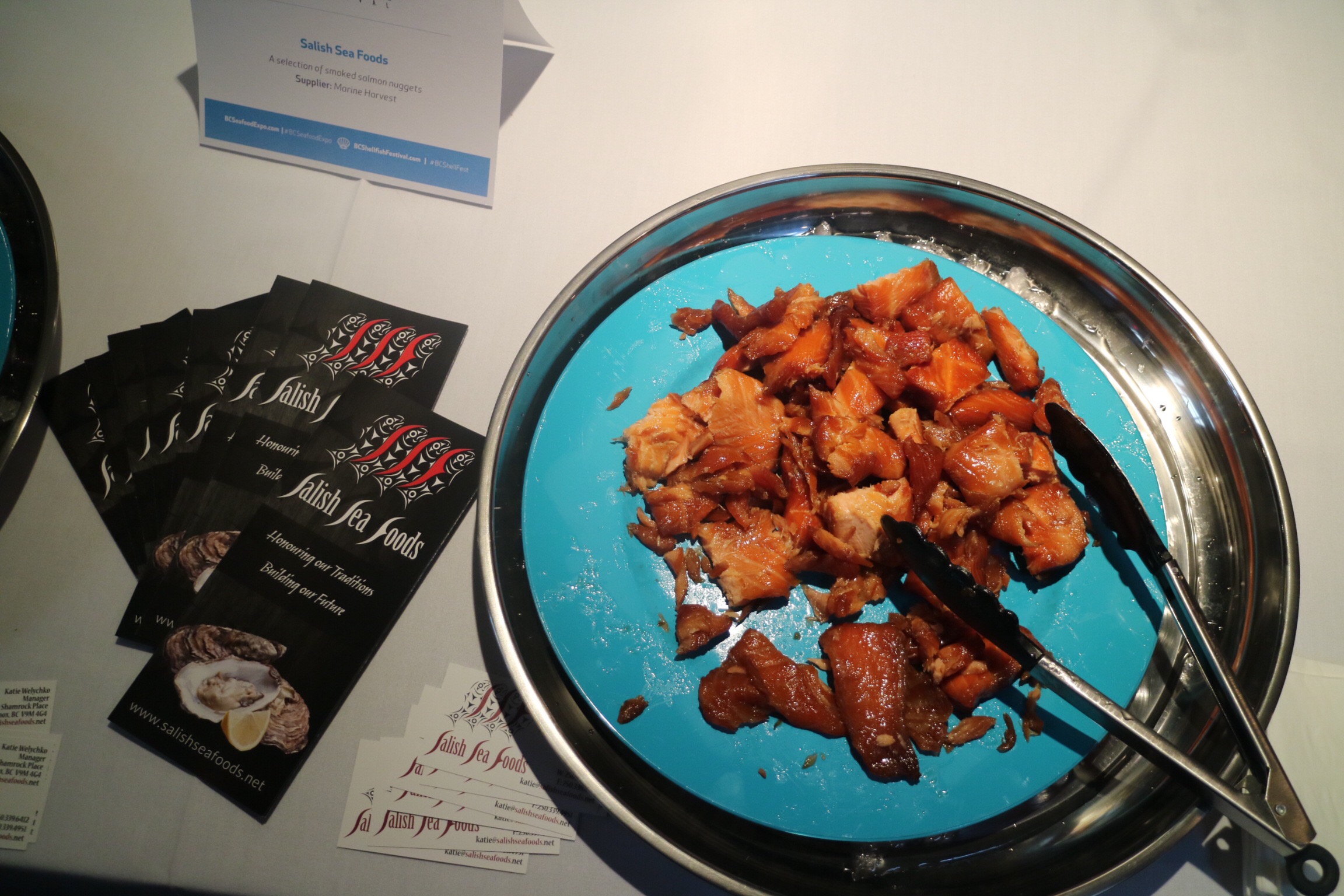 Chef Donald St. Pierre from Locals Restaurant prepared the Chinook Salmon Tartar for us.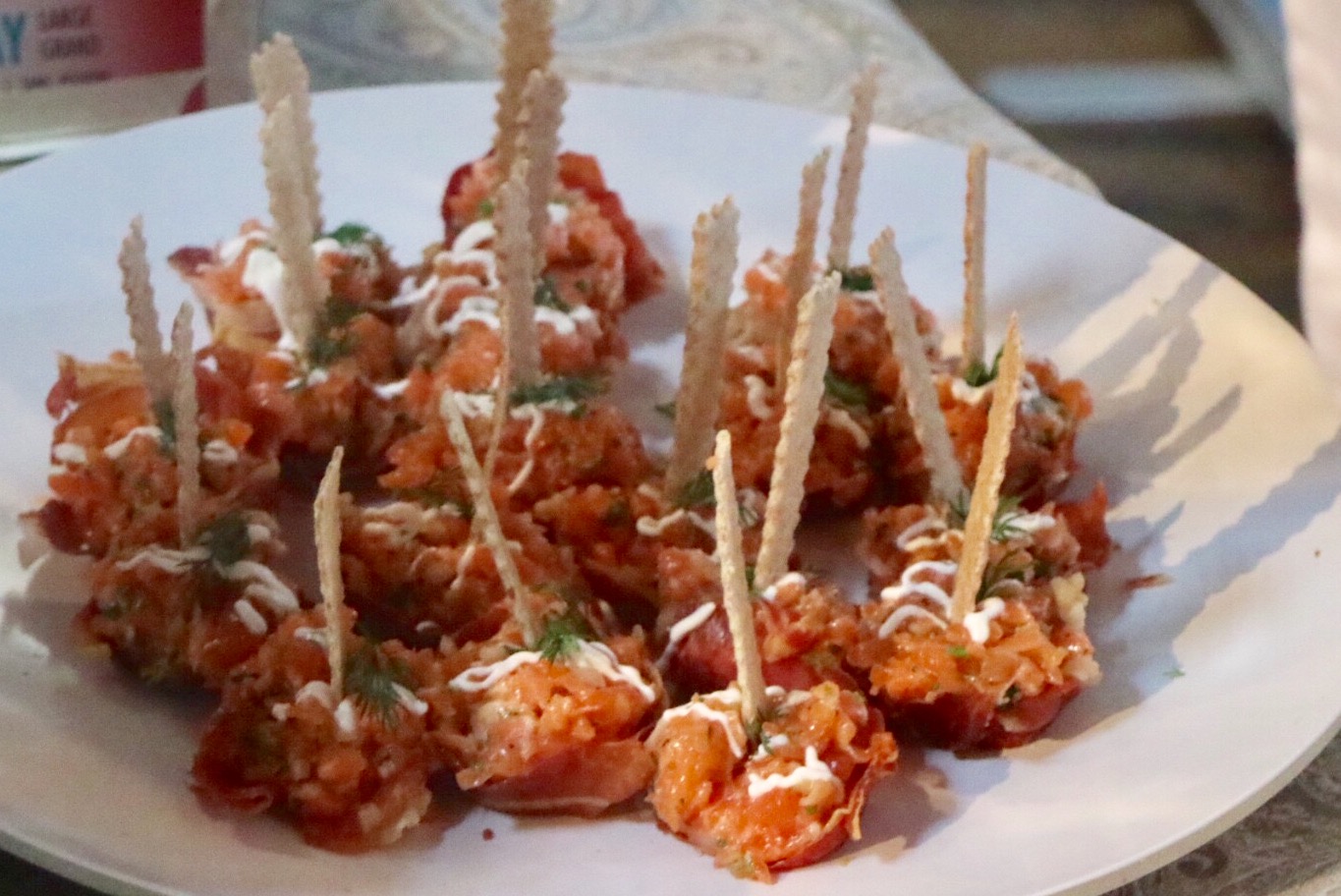 The Steelhead Gravlax was found on the table by Savoury Chef Foods, created by Chef Taryn Wa.
Our last stop was a visit to a table set up for Wayward Distillation House,  a distillery that produces crafted gin, vodka, and other spirits in the heart of the Comox Valley, all honey based. We definitely felt their passion and pride for representing the valley with their fine products.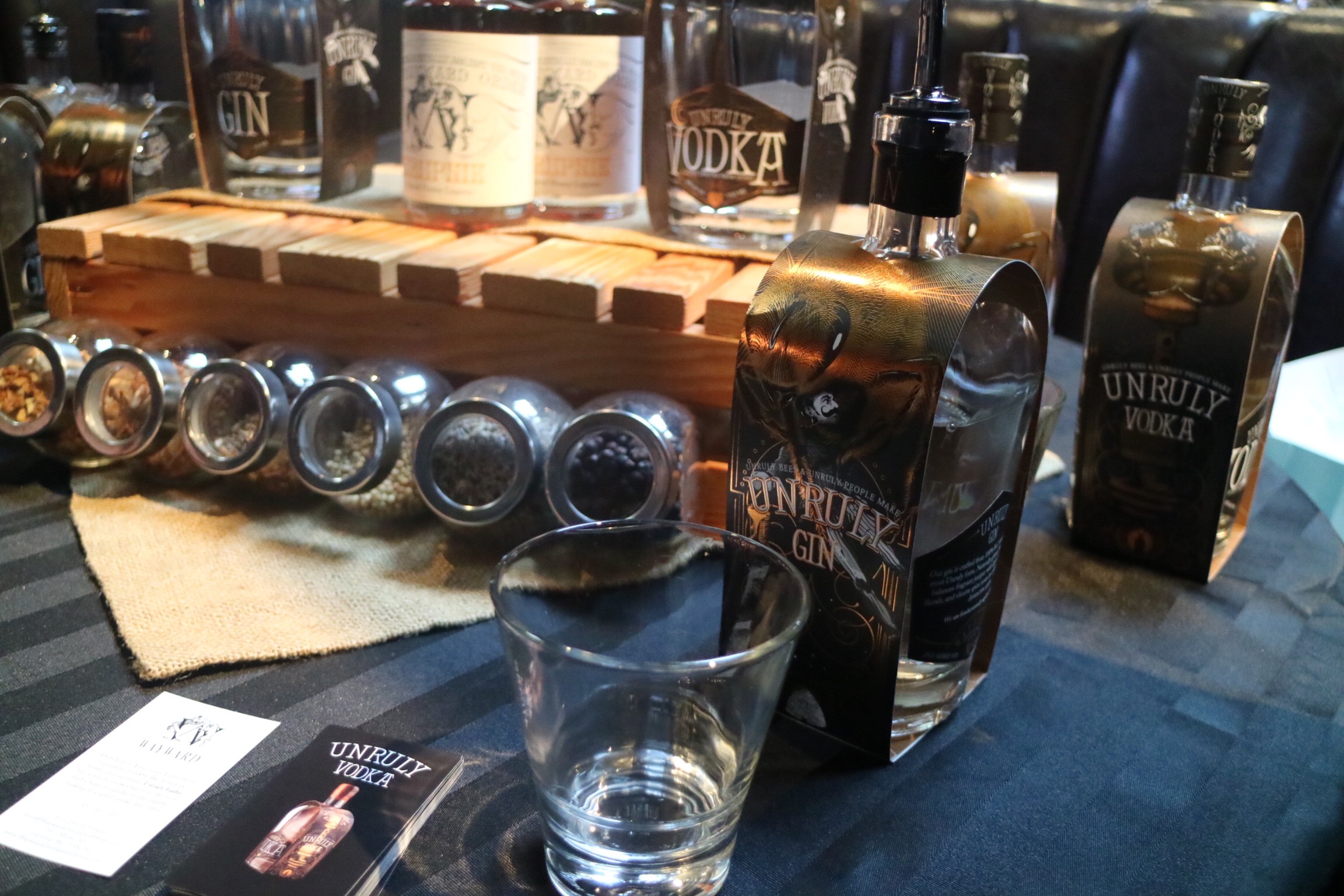 The other highlights of the evening included major announcements regarding new funding and partnerships, such as 250k from Destination BC and $50K for the International Seafood Buyers Mission undertaken with the Ministry of International Trade.
Air Canada announced a major sponsorship, which included additional flight service to and from Comox Valley Airport (YQQ). Other sponsors included Coast Capital Savings and Flying Fresh Air Freight.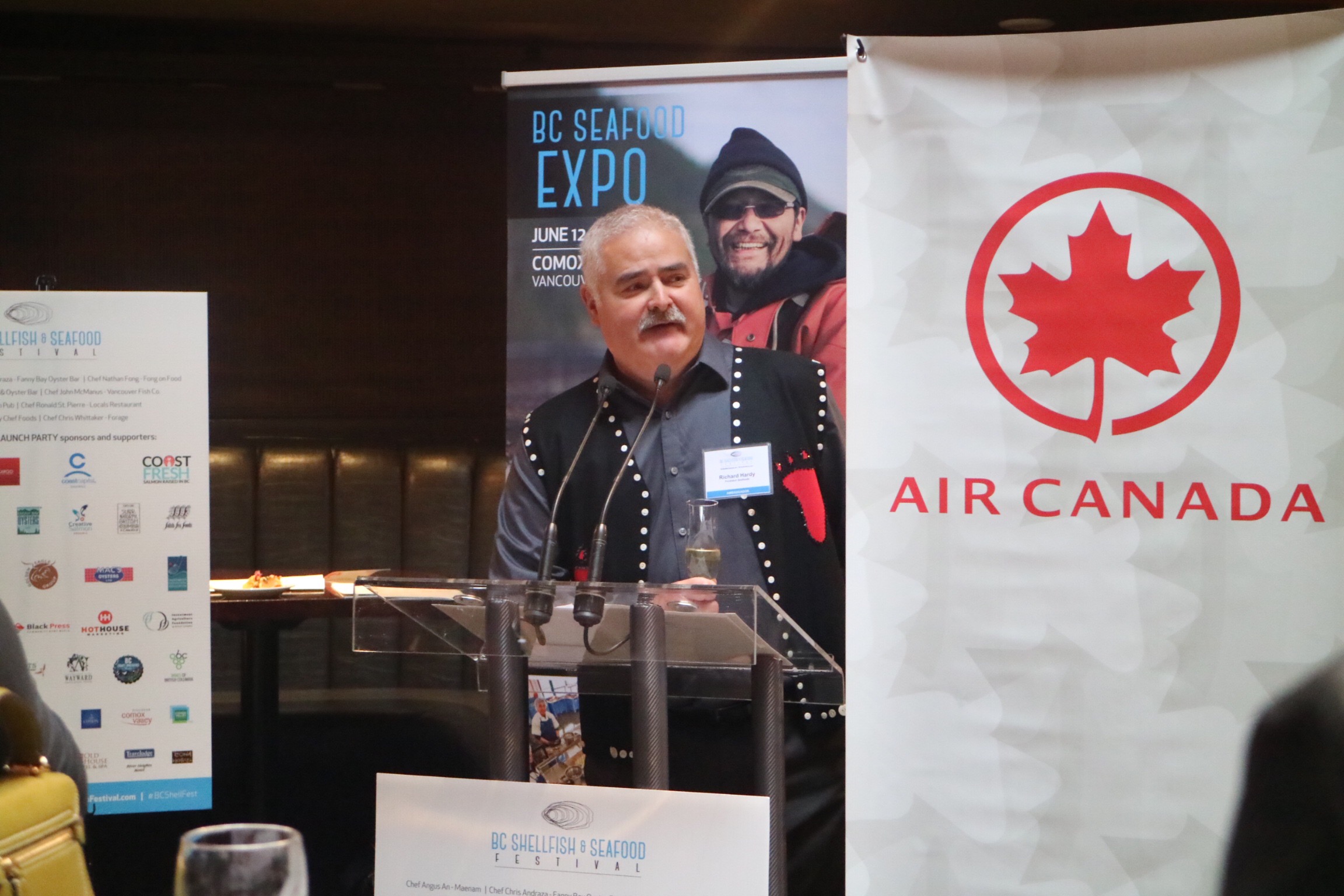 To find more information about 2017 BC Shellfish and Seafood Festival and buy tickets, please visit their website.