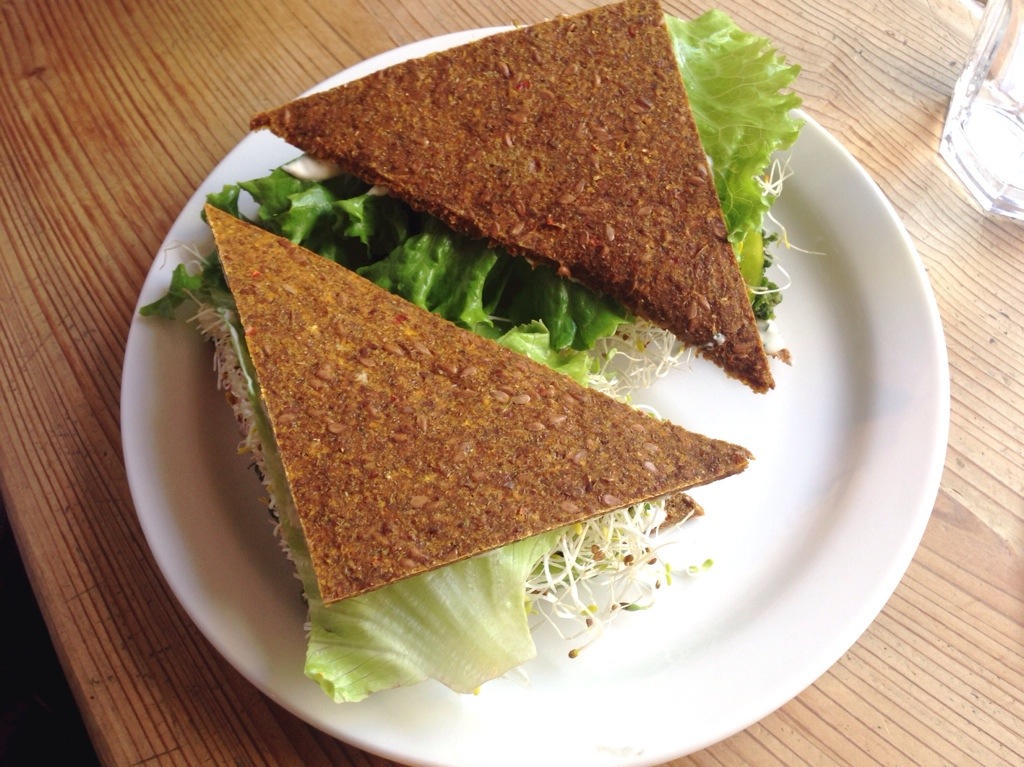 I felt like having something healthy for lunch. A refreshing salad maybe? Gorilla Food came to my mind. I went there once a while ago and I enjoyed it.
My friend Pascal joined me. He showed up in his financial district hotshot attire. Yes perfect outfit for a visit to King Kong in the jungle… I snickered =) It was his first time visiting a Vegan restaurant. It took him a bit more time to go through what they were offering there. He got a Bonobos Carnival sandwich with tomatoes, avocados, greens, cucumbers, and sprouts on curry squash bread. The sauce on the sandwich was cashew cream cheez. He really liked it. Hmm question… If we called it cashew cream cheese, then it would sound as bad as Tofu BBQ duck?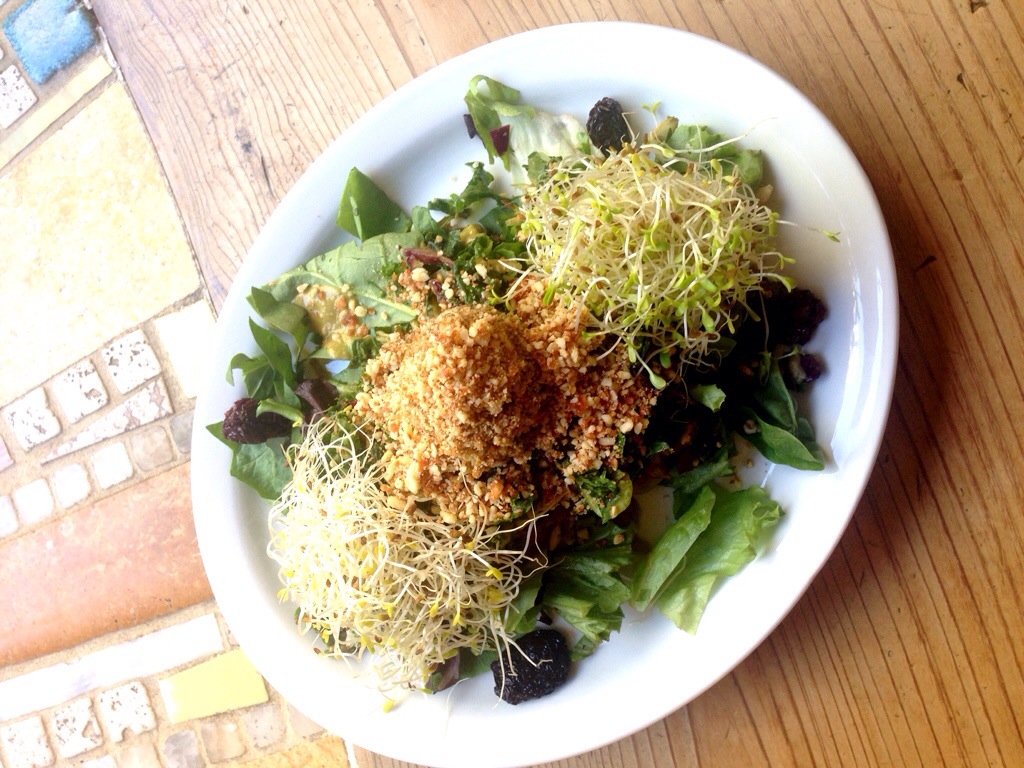 I had a Mini Gorilla Salad with greens and veggies, almonds, sunny-pate (made from sunflower seeds), olives, and sprouts. I loved that they put sprouts in everything there. Sprouts were so sweet and super refreshing, making a great signature on all the dishes. Hey that was why I put pea shoots in almost all my dishes too. 🙂 The dressing was delicious and definitely the star. It was a avocado-almond-superfood dressing. I had never liked it when a salad was too wet and greasy. This dressing provided just the right amount of liquid to bind everything together.
For me, it is always great to learn how to get the best result from putting fresh natural ingredients together. With an open mind, only the sky is the limit when it comes down to working on seemingly limited resources. When one knows how to make a piece of chicken taste amazing cooked in bacon fat, chicken fat, and butter combined, one should realize combining vital raw vegan ingredients could produce something super tasty as well. This is what I call the balance of the forces in food and cooking.
Map and other reviews on Urbanspoon: