A pitcher of Howe Sound's You're My Boy! blueberry wheat ale, and one order of Rogue Kitchen and WetBar's famous Kennebec potato fries trio, our night of food and fun kept going after Farmer's Apprentice and Cheesecake Etc.
The fries trio here is just amazing and it's simply pub food at its best! I have tried their other dishes before, but I always enjoy their fries trio the most. The 3 flavours: Gorgonzola cream & bacon, Poutine, and Truffle oil & parmesan, all very spot-on in taste and texture, pairing perfectly with most kinds of beer.
Their other dishes are okay too – good pizzas and great burgers. But they struggle a little bit with their entree dishes. I think they could learn a little from their Donnelly Group competitors, and should keep it simple and more consistent. You want people to rather come back for your amazing pulled pork sandwich over and over, than get annoyed with your mediocre tasting and pricey wild salmon dish.
The service was really good for the evening as well. Our server had a great knowledge on all the brews, and made an excellent recommendation. We had a great time!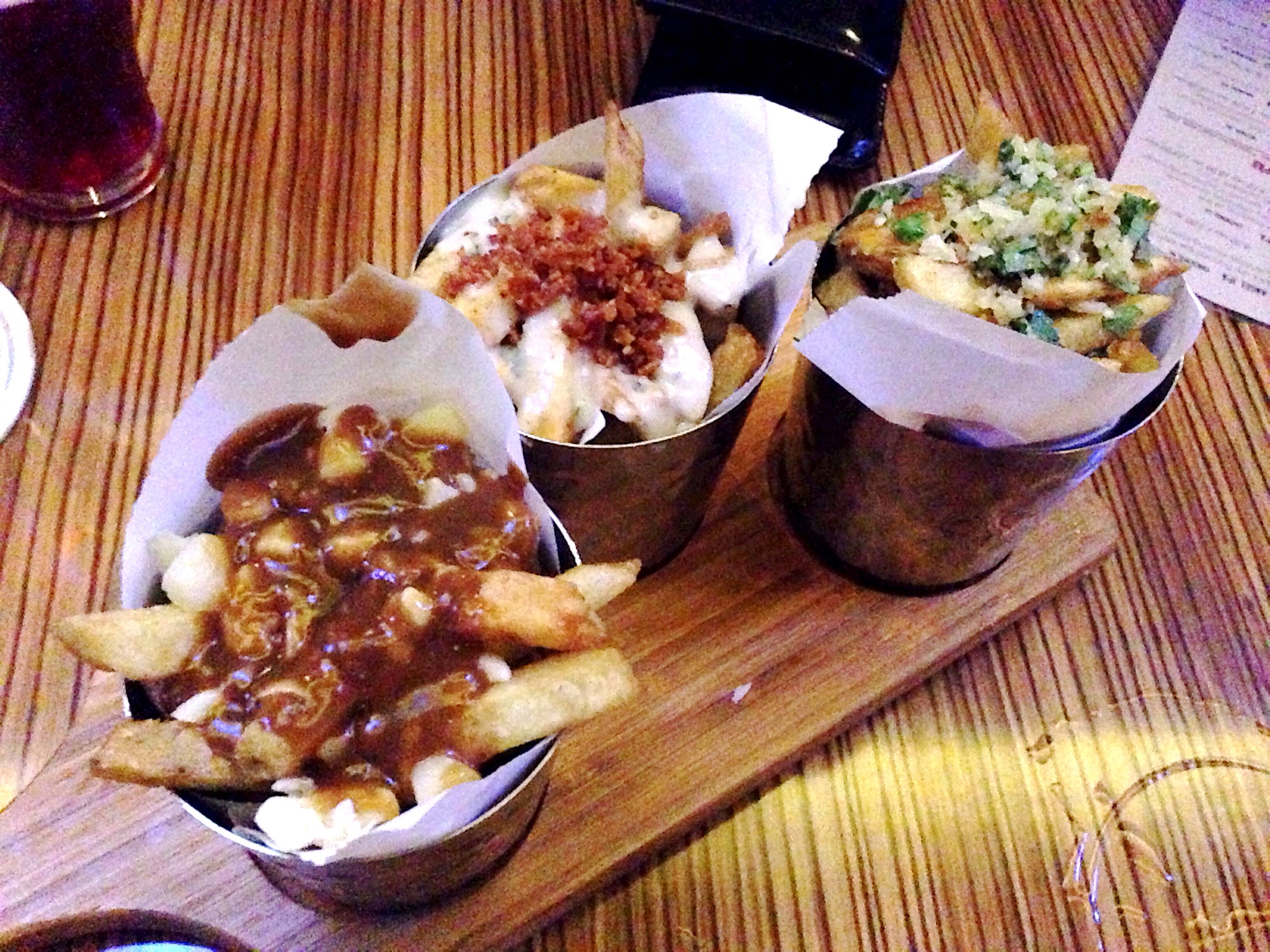 Official website:
Map and other reviews: