It was near the end of my Honda winter foodie tour in Whistler. I decided to finish it with a bang by visiting another top restaurant. The Grill Room at Fairmont Chateau Whistler is a AAA/CAA Four Diamond-rated restaurant and a classic chophouse known for steaks and seafood. The restaurant has also won numerous awards including being named one of the Top 100 Restaurants in Canada. In 2018, The Grill Room surprised everyone by dethroning Araxi after its dominant run of "Best Whistler" gold medalist for almost a decade at the Vancouver Restaurant Awards. This is quite an accomplishment for a hotel resident restaurant that does not have its independent brand.  According to critics, Executive Chef Isabel Chung's farm-to-table approach with greater emphasis on top-quality, local ingredients has evidently paid off.
I stayed at his hotel quite a few years ago and was pretty impressed with the food even at the lobby lounge. Finally, I could have a taste at the award-winning dining room. The interior is impressive with that famous stone fireplace and cherry wood wine cabinets.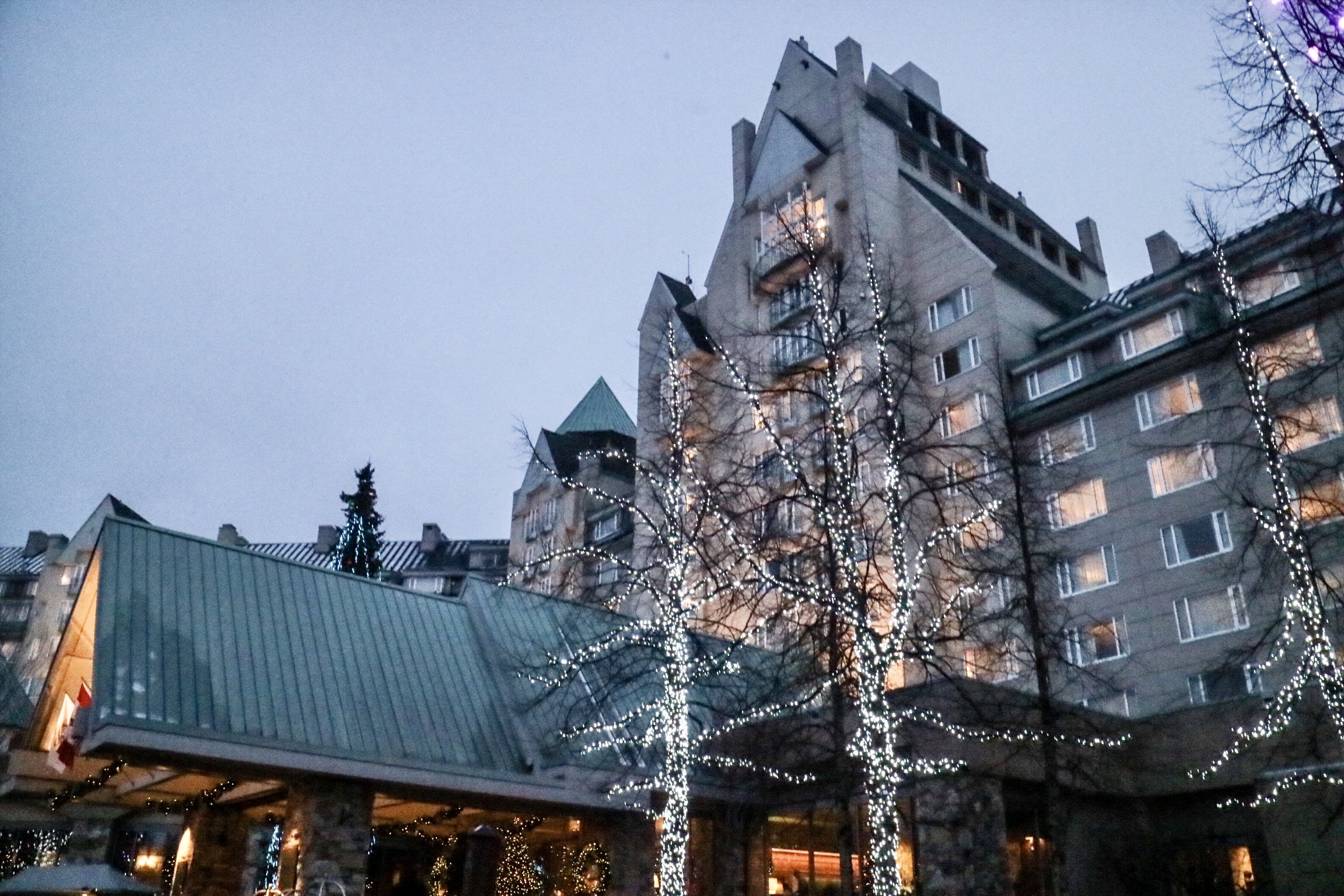 Our server was super friendly, making us feel warmly welcomed.  The chophouse inspired menu was comprehensive, with various cuts of steaks and wild game, as well as seafood dishes prepared in different ways.  If you are craving for something extravagant, the Steak-Tasting menu serves different cuts of steaks with 2 sides for $95 a pop. The $68 Surf & Turf deal also looks attractive with a classic duo of tenderloin & lobster tails.
However, we were in a hurry to get back to the city and decided to order something light.   But even ordering something light brought unexpected excitement to the table.  An amuse-bouche of Tuna Rillette and a gourmet Bread Basket with a trio of house-made butter came to the table first, all free of charge.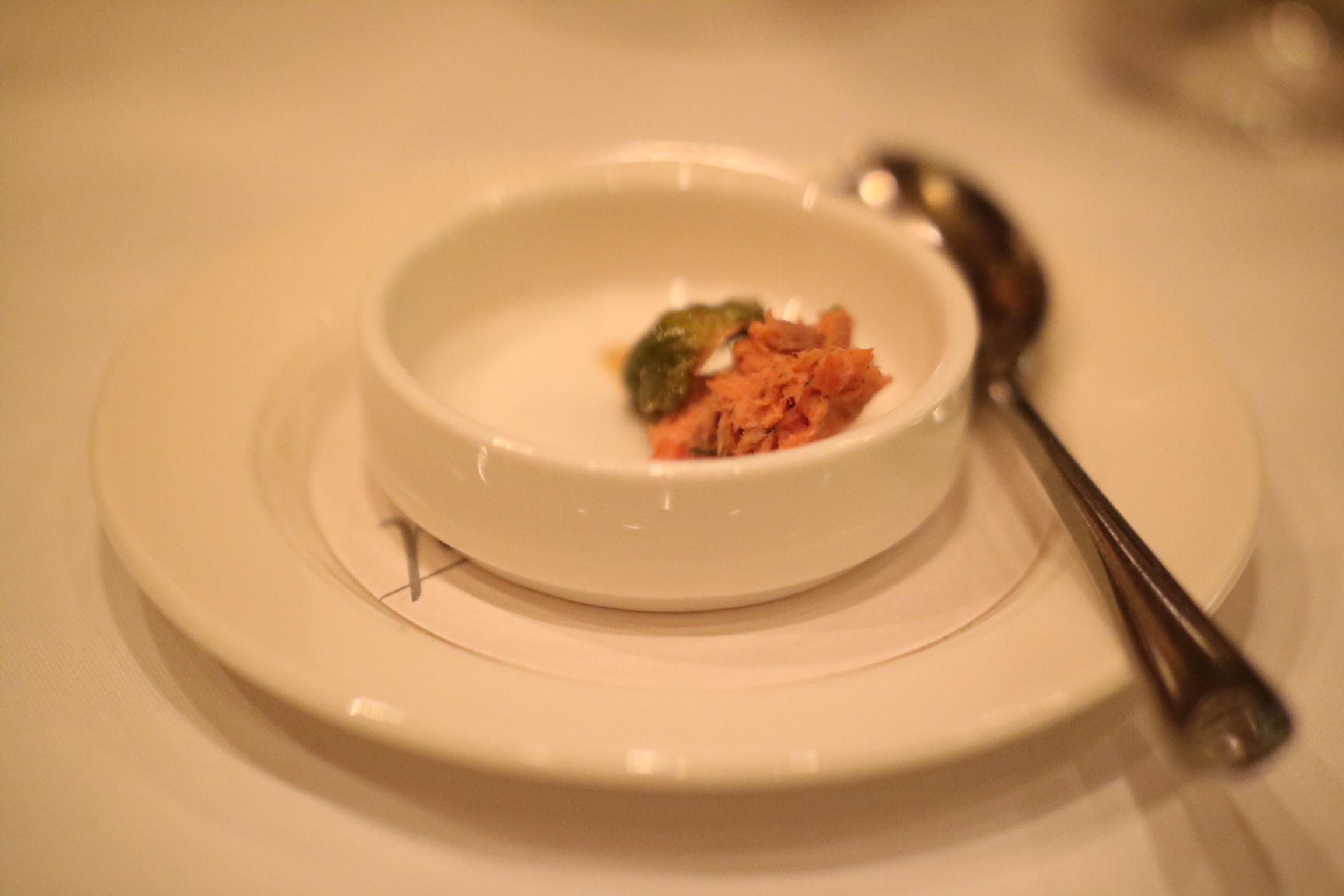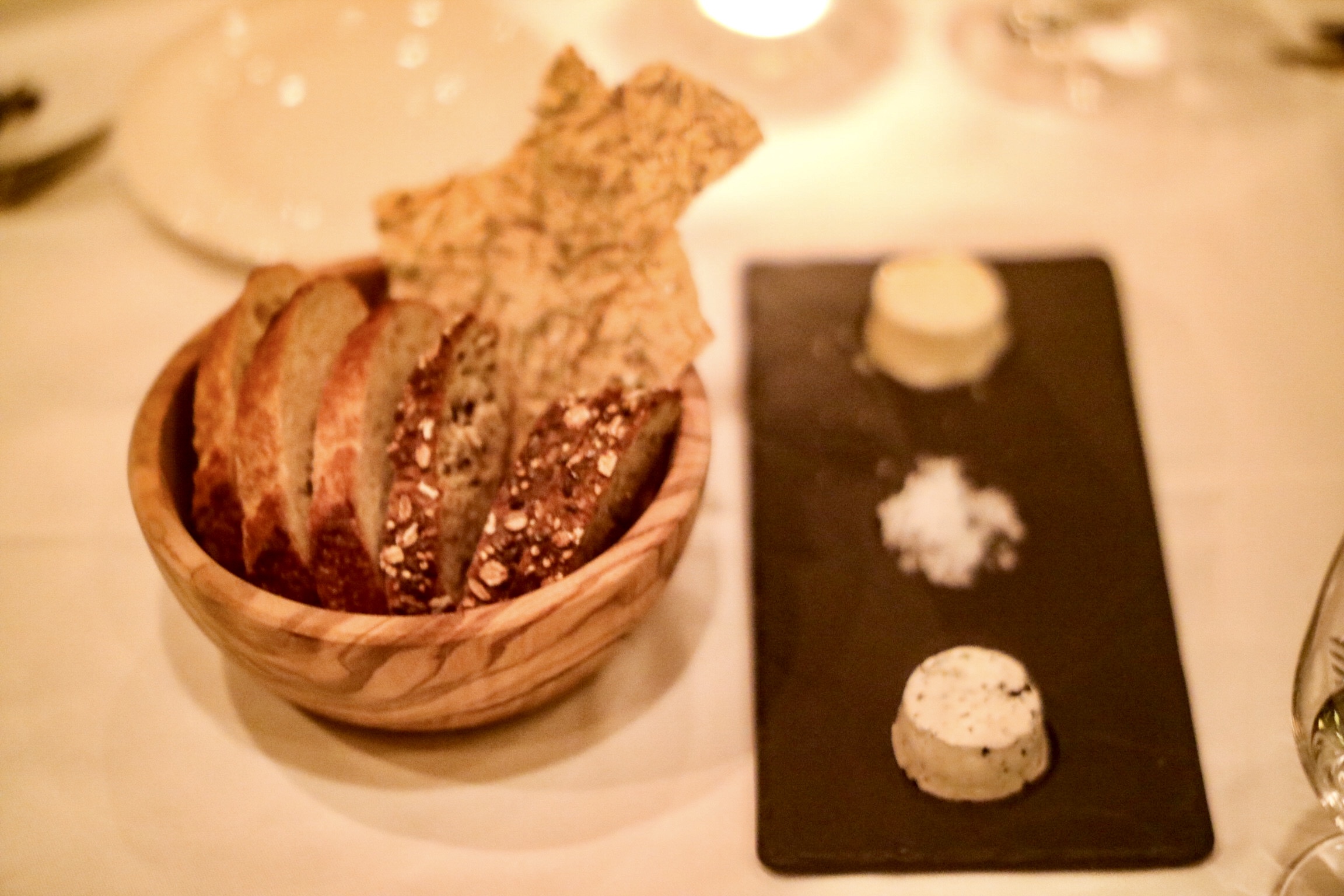 I decided to share an appetizer, a main, along with 2 sides with one of the buddies. But it turned out to be a lot of food. We started with the Beef Tartare ($24), seeming pricier with all the beef tartare dishes that I have tasted, but an amazing deal for the price. It was prepared by our server at the table-side and it was fun to watch. And the final 4 large quenelles of beef tartare were presented nicely in front of us. The amount could easily satisfy 4 people who all want to have a taste because it was a lot of tartare for just 2 of us. The N'Quatqua Rainbow Trout ($36) came wrapped in prosciutto and stuffed with dill, fermented tomato, and lemon couscous. It is a fun play of flavours although you might be confused if you are expecting a classic trout dish. We were in awe of the size of Brussels Sprouts ($12) and Market Risotto ($12) – either plate of food could be a full meal if someone is not terribly hungry.  Although both tasty, we left a lot to be wrapped up for taking home.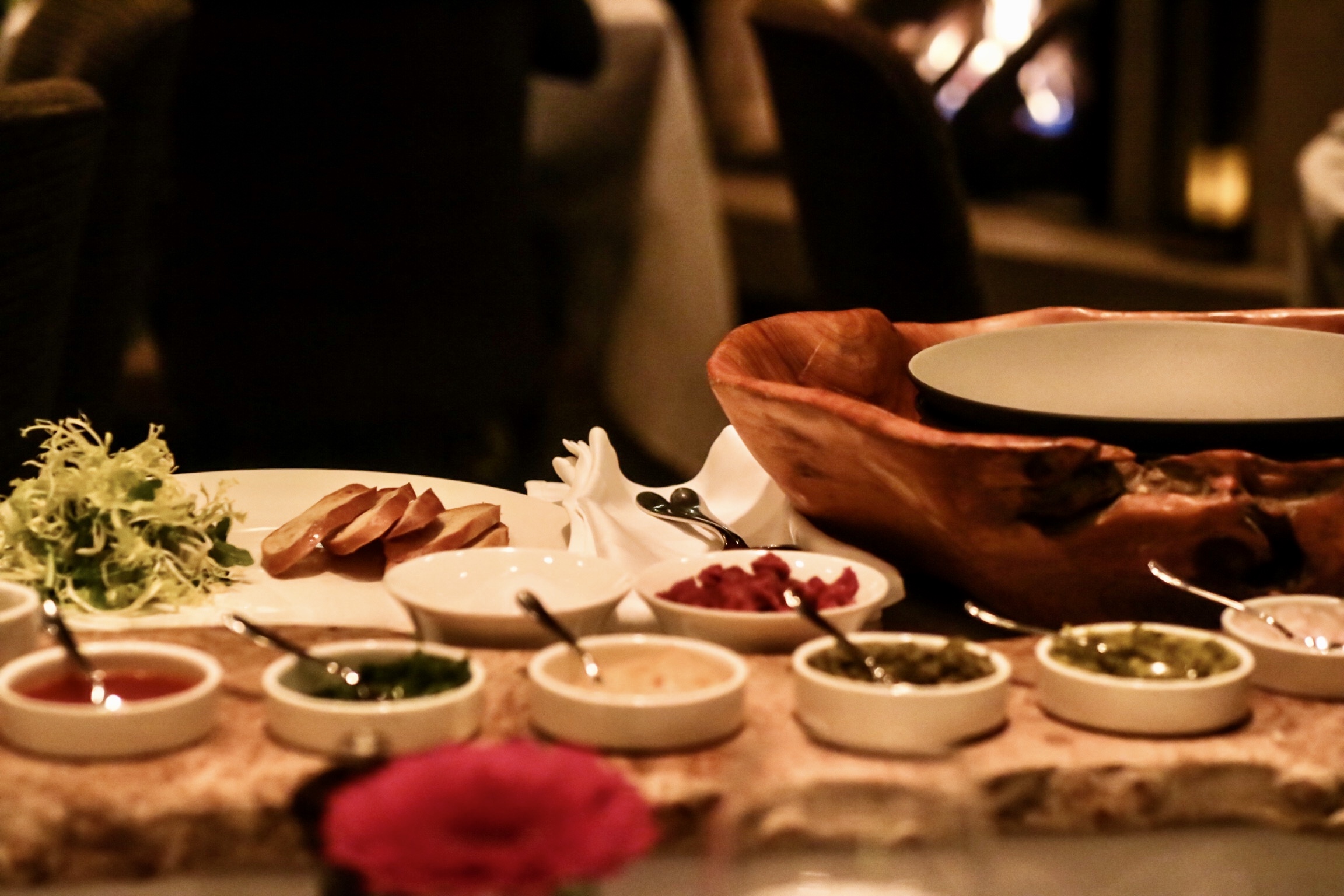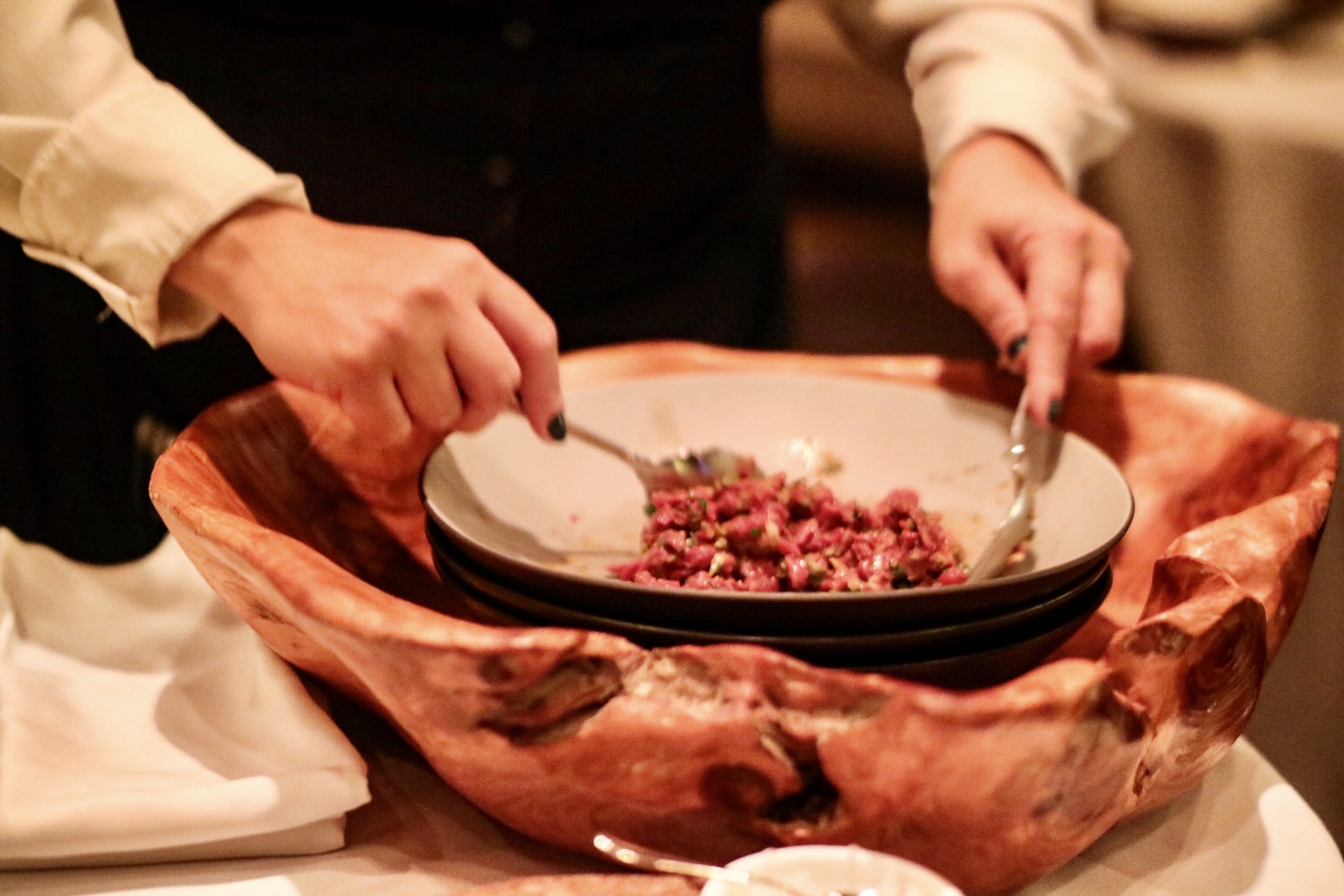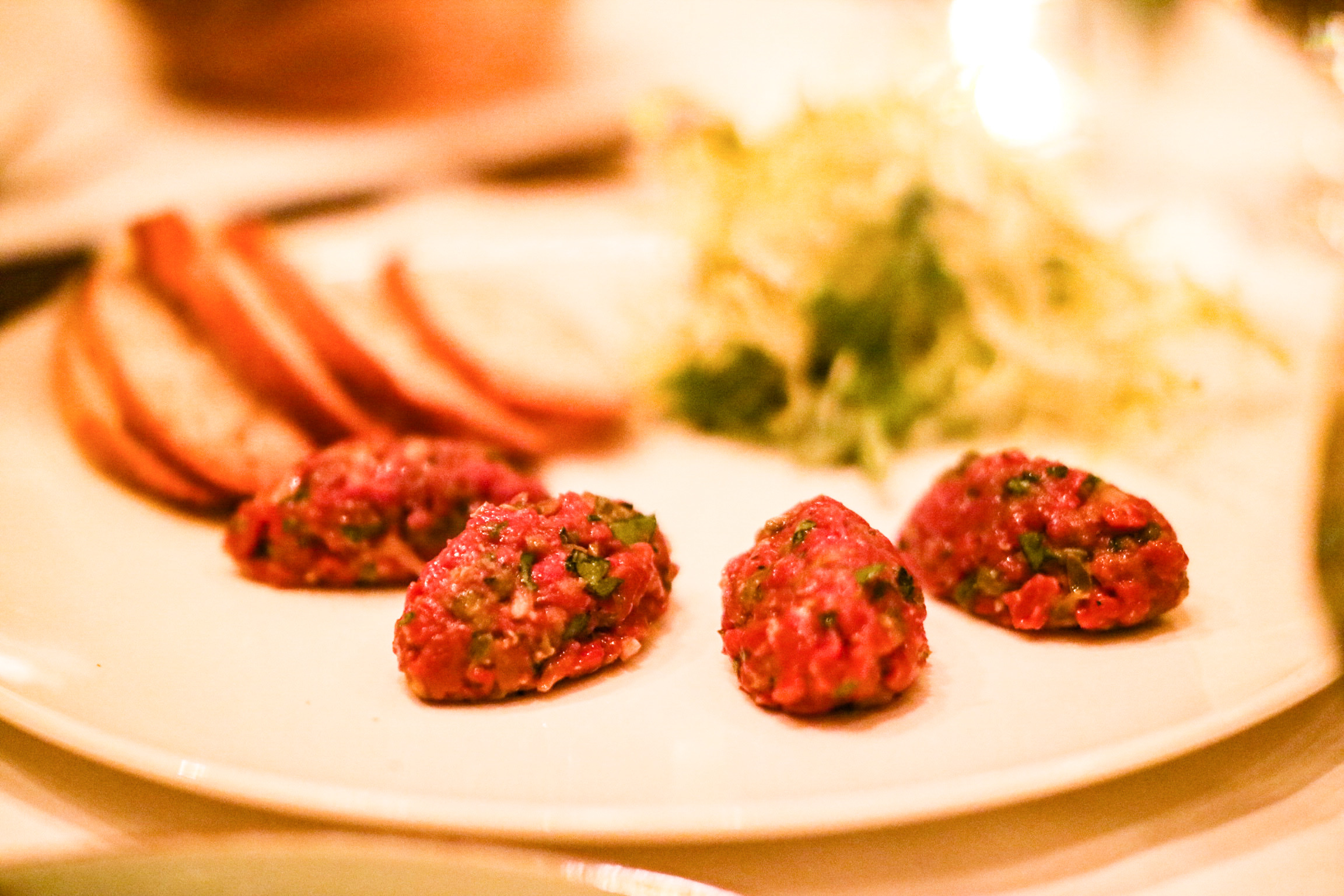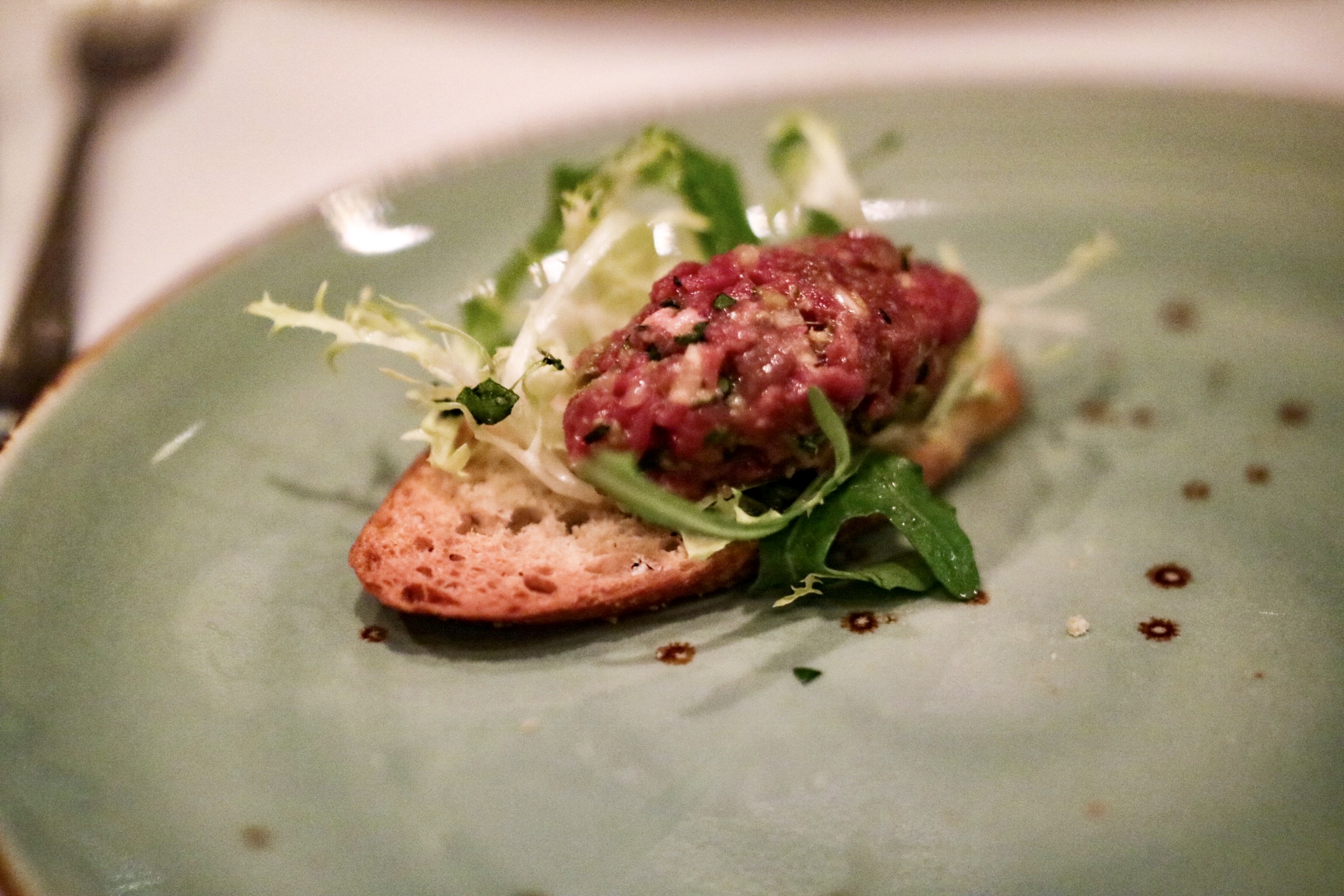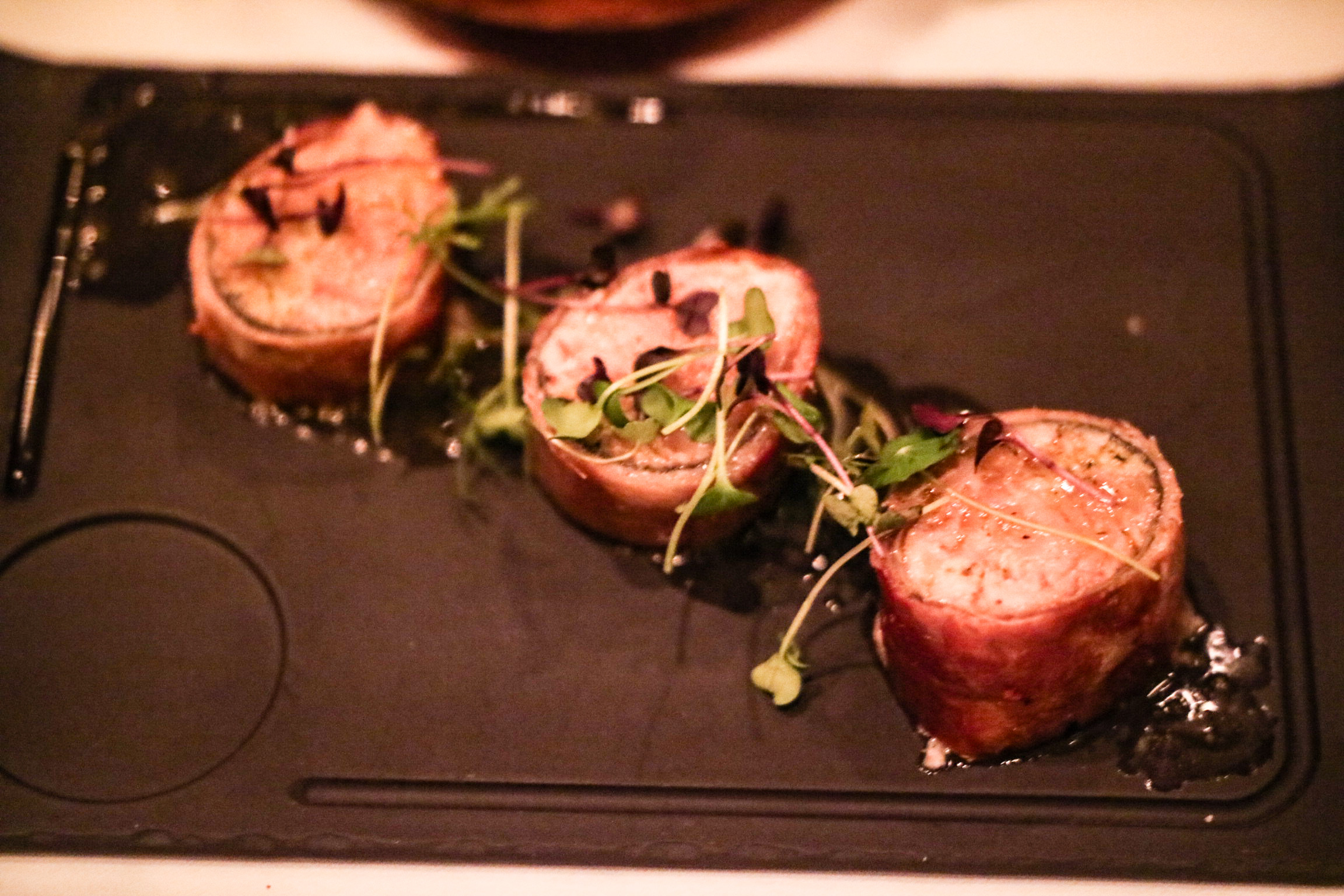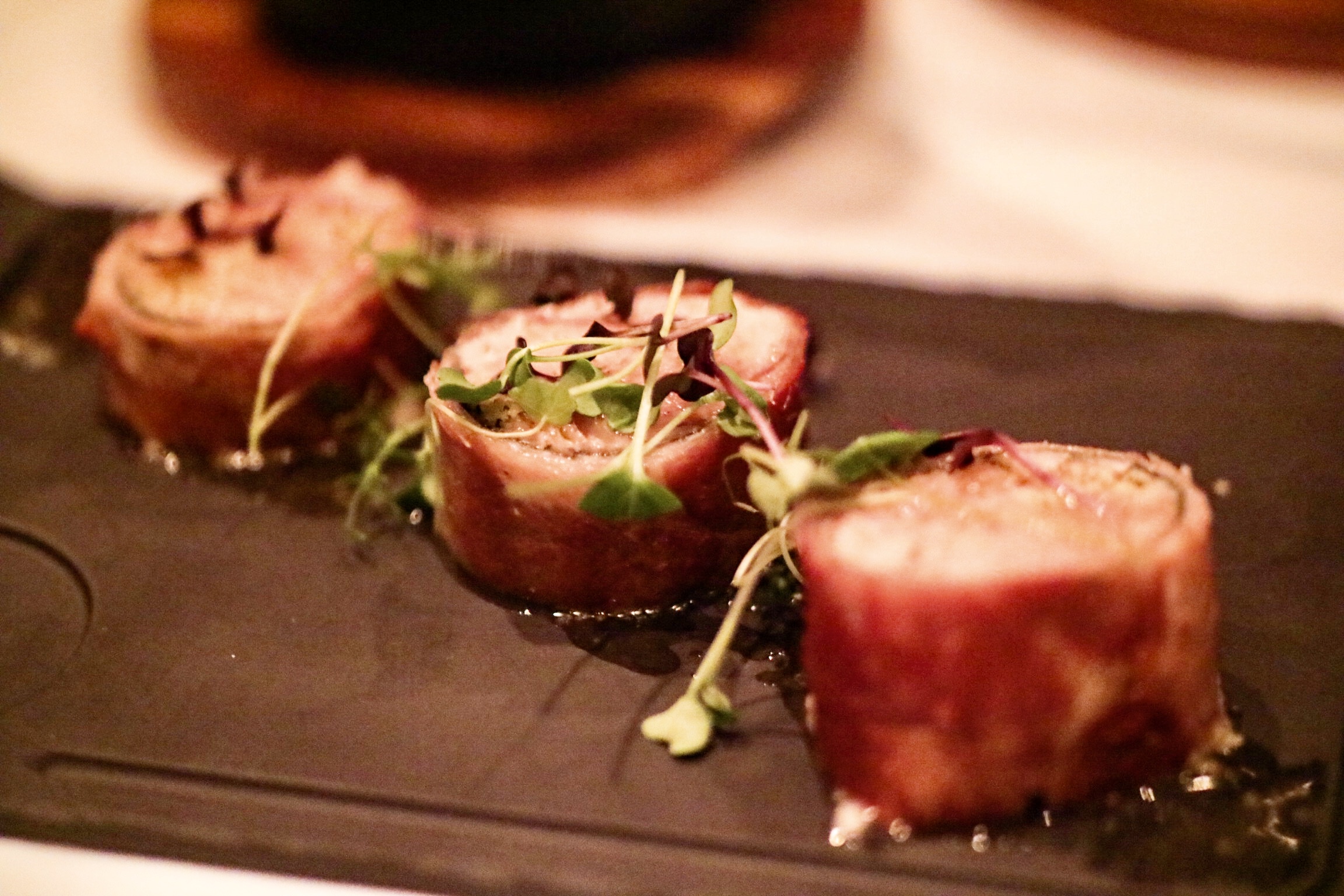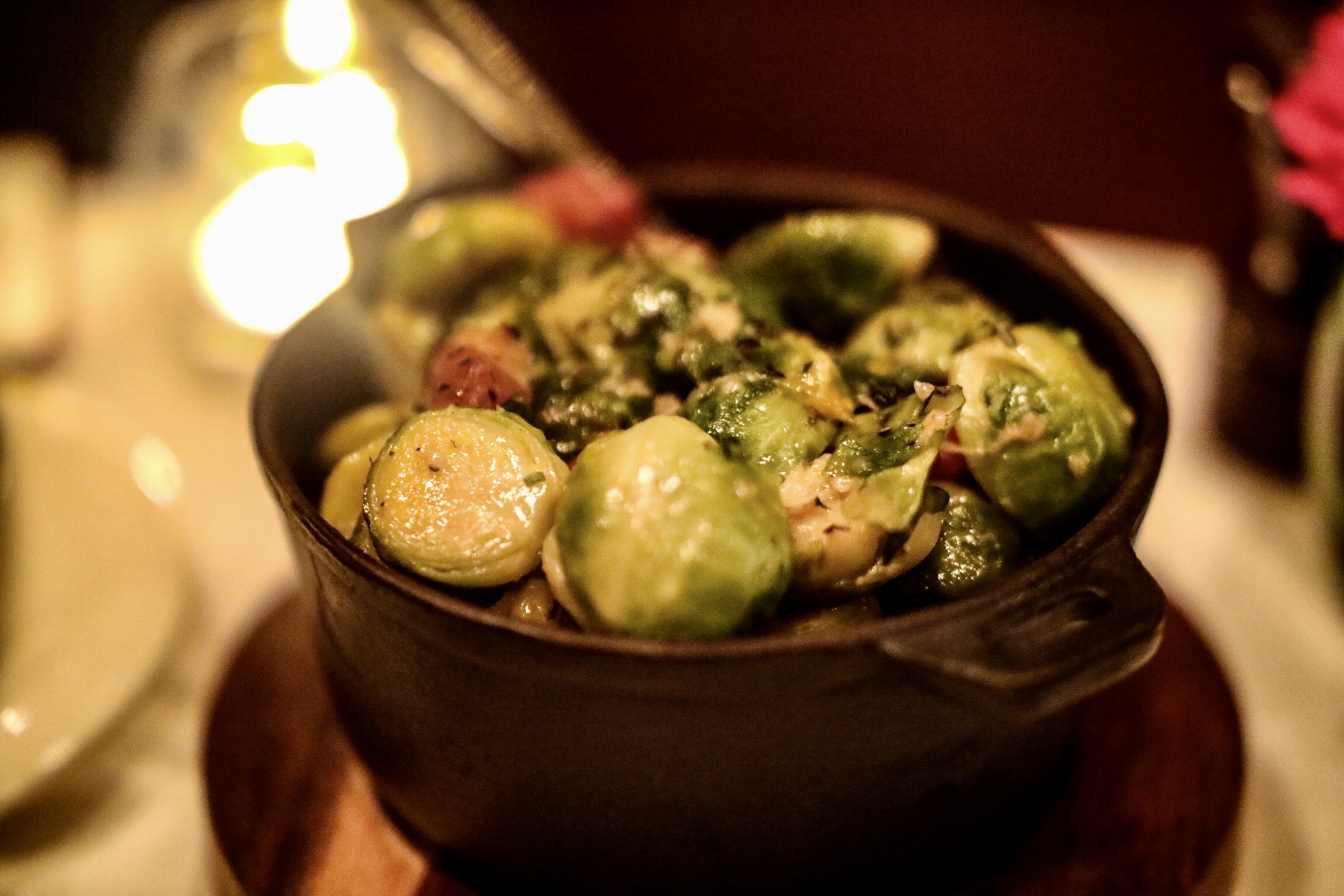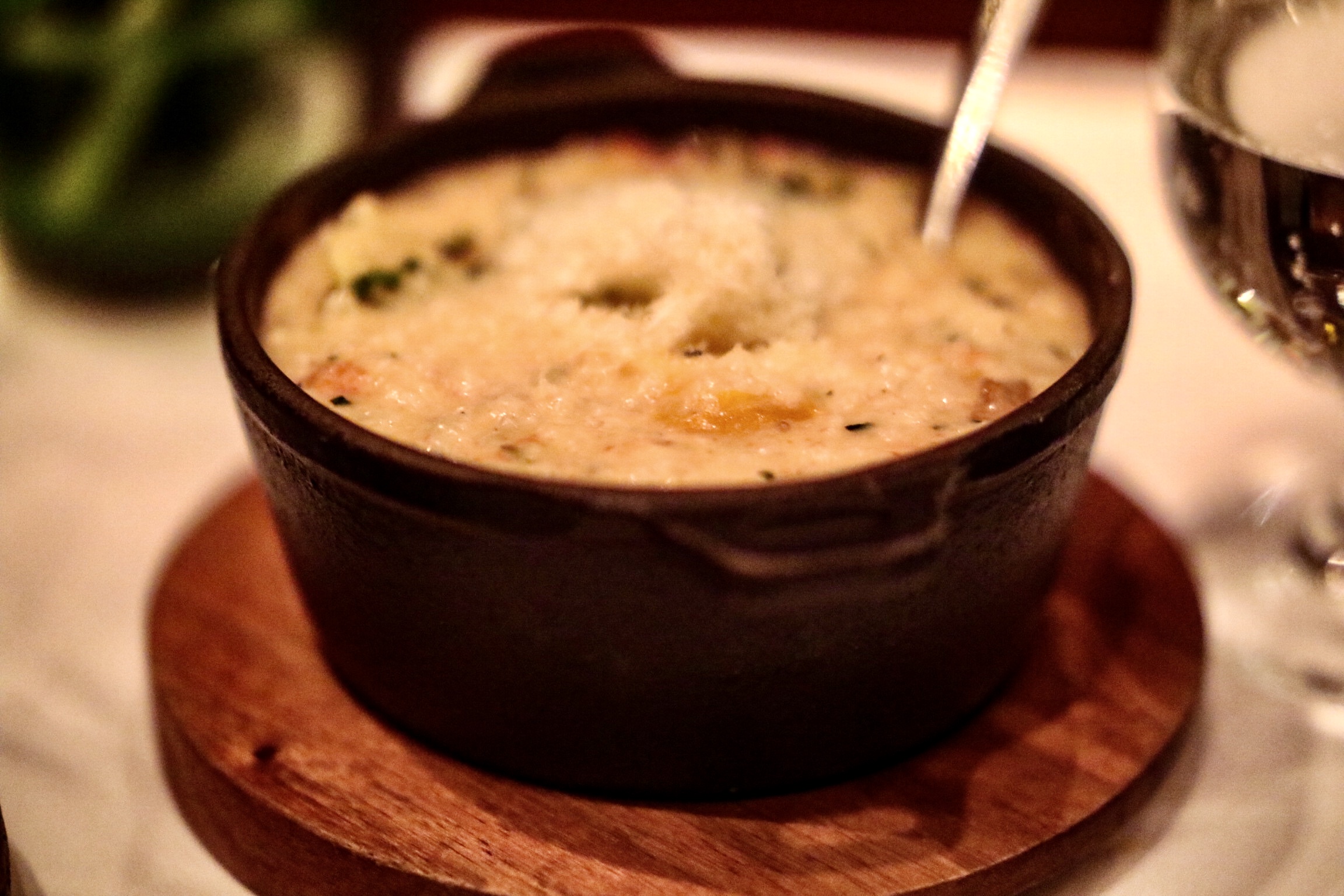 The other buddy ordered the Yarrow Meadows Duck Duo ($35) and a side of Market Vegetables ($10).  Both the pan roasted duck breast and the confit duck leg were cooked to perfection.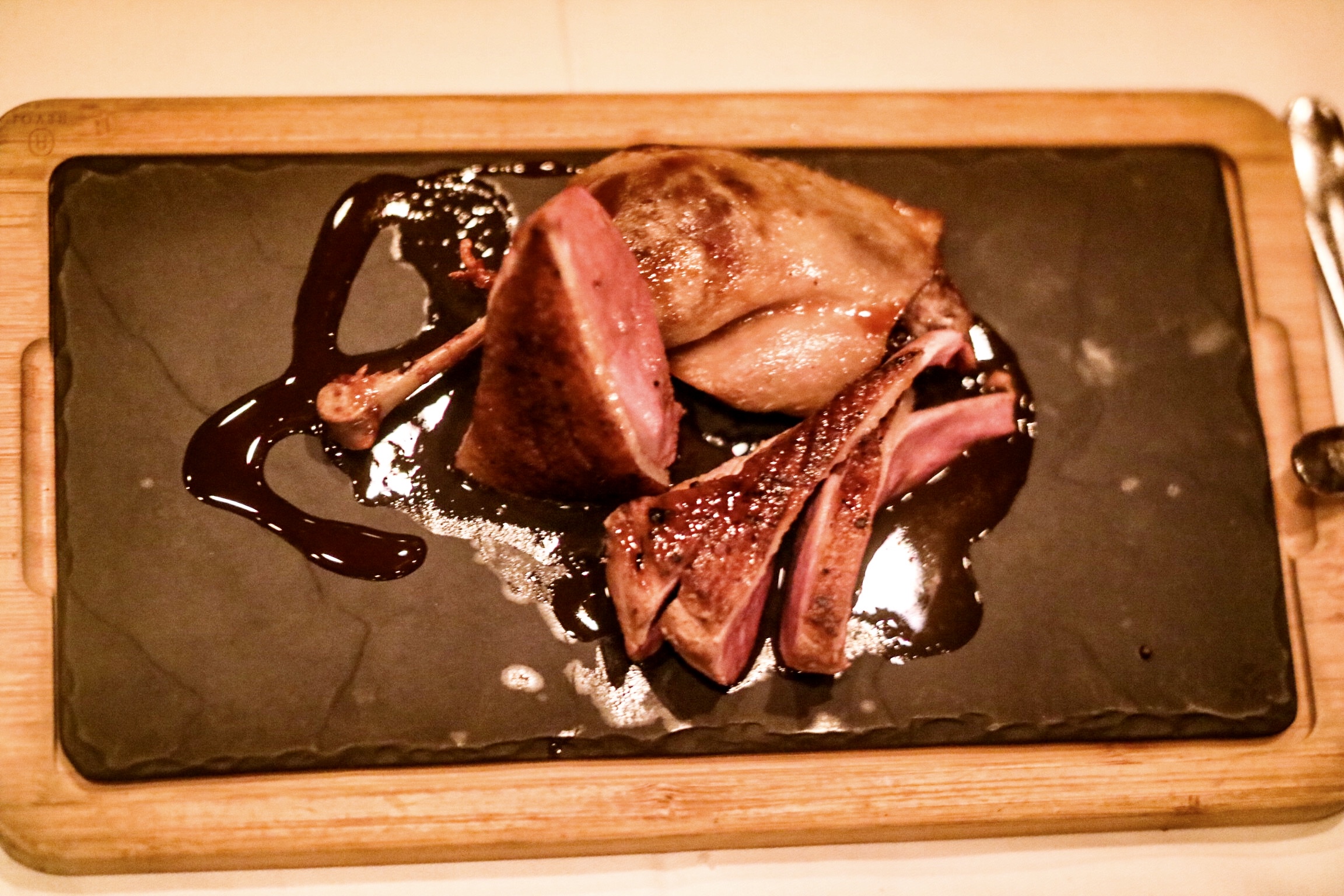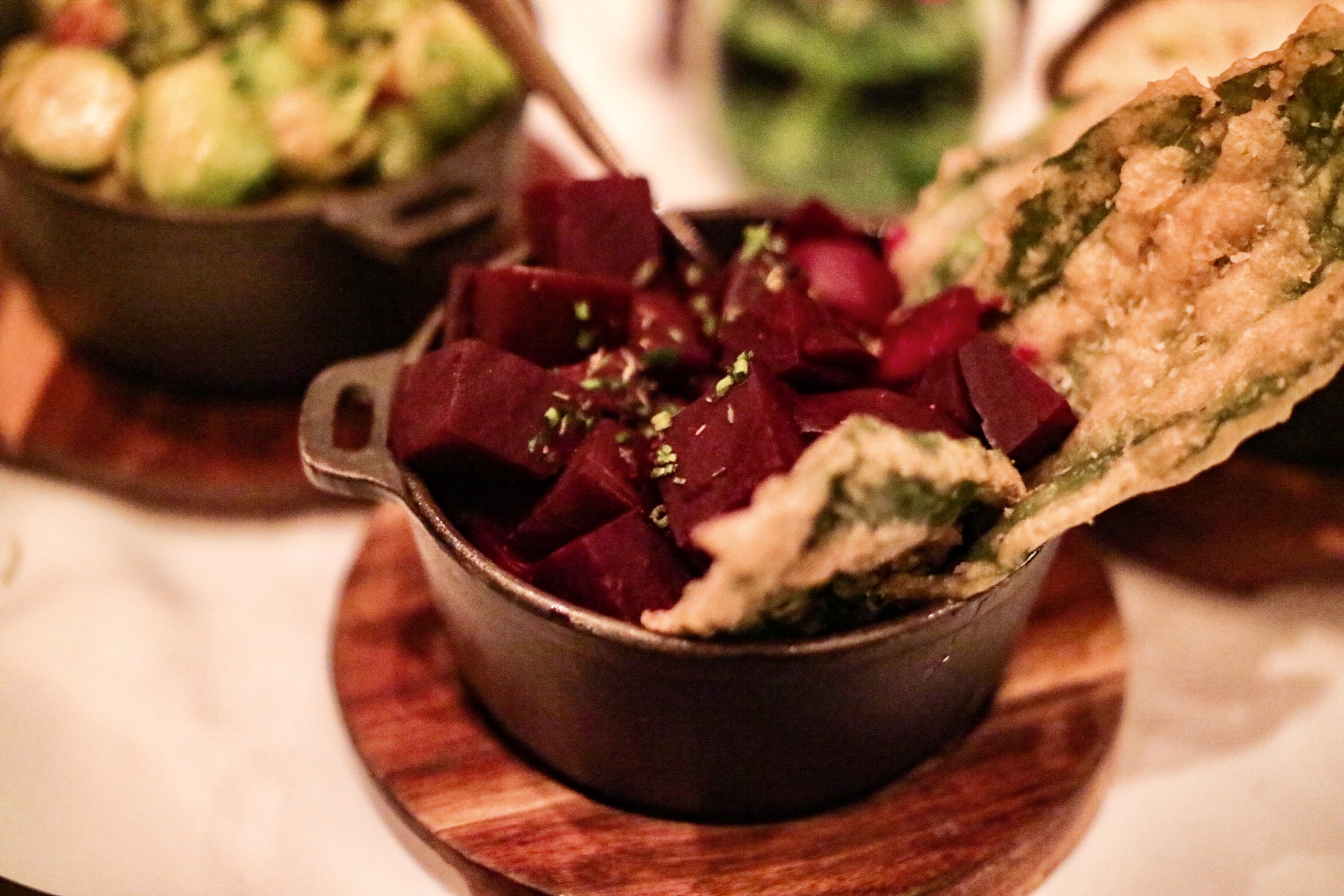 Although we were too full for desserts, they served us some cotton candy, a nice thought for a sweet end of a wonderful meal.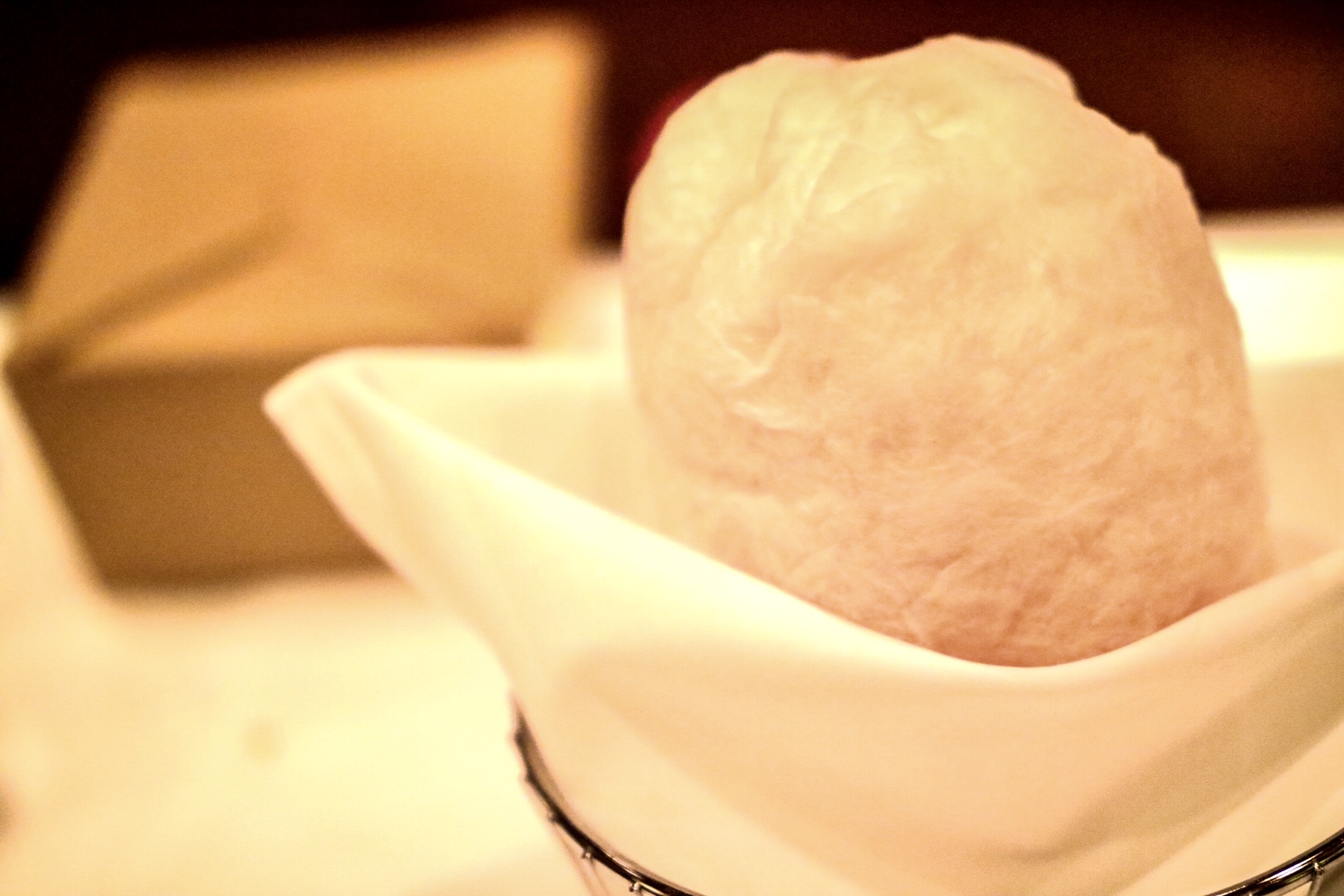 Final thought
While you can go super fancy at The Grill Room, tapping on the steak tasting menu for $95 a pop or going for the $68 surf & turf deal, you can also get a very decent dinner at affordable price. The portion here is enormous. For 2 people you could order an appetizer, a main and a side are already a lot of food to share. And order something exciting for the appetizer, such as the Tomato Gin Soup and the Beef Tartare, both prepared and served at tableside, and super entertaining. With great food and impeccable service, this is definitely one of my best dinners in Whistler.  The Grill Room is highly recommended if you want to experience some 4-diamond dining.
$$$ – $$$$
rating: 4/5
The Grill Room
4599 Chateau Blvd, Whistler, BC V0N 1B4
(604) 938-8000 or fairmont.com/whistler/dining/grillroom