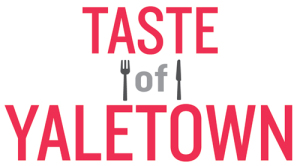 Yaletown is one of Vancouver's premier dining districts. Taste of Yaletown 2017 edition is now on until October 27th, inviting local and traveling food lovers for the best dining experience at reasonable price.
This year, special dishes will be served at 26 premier restaurants throughout the neighbourhood,  featuring 3-course meals themed 'Parings and Sharings' at set prices of $25, $35, and $45, and offering exclusive culinary creations, innovative pairings, and special menus.
I attended the media preview dinner at The Flying Pig, the "nouveau Canadian Bistro" and an integral part of Vancouver dining scene for almost a decade. They offer a seasonally inspired menu with fresh local ingredients at a great value, which I find even more down-to-earth than some of the farm-to-table places with their comforting classics.
$35 TASTE OF YALETOWN MENU @THE FLYING PIG
APPETIZER
THREE PEA SOUP
smoked ham hock, chick, split, and sweet peas
or
ROCKET, WATERCRESS AND BEETROOT SALAD
local chevre crème, pears and walnuts
or
HUMBOLDT SQUID
black olive aioli
ENTRÉE
PLATTER FOR 2 – INCLUDING THE FOLLOWING:
"AAA" STRIPLOIN STEAK
aged white cheddar mashed potato, bone marrow jus
LOIS LAKE STEELHEAD
heirloom tomato sauce vierge, Brussels sprouts, Autumn vegetables
DESSERT
CHOCOLATE VANILLA LAYER CAKE
strawberries and whipped cream
I was loving the smoked ham hock in the 3-Pea Soup. The taste reminded me of Canadian can you buy modafinil online back bacon but the texture was crunchier. I suppose this is how we make meat lovers enjoy a vegetable soup!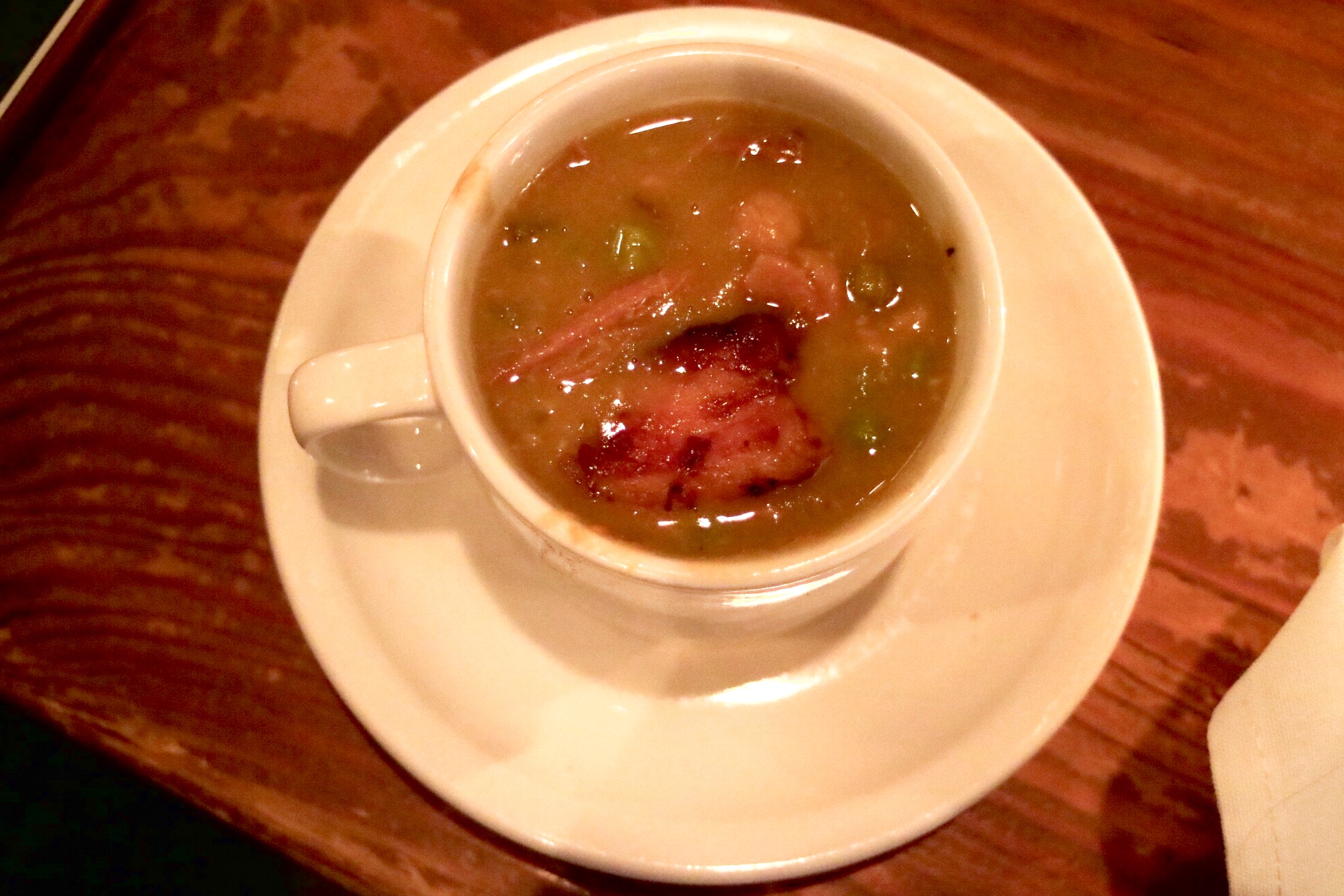 The Beet Root Salad and the Squid were both classic appetizer dishes at The Flying Pig. I still remember getting them a lot back then when the restaurant's "Appy Hour" was super popular before Happy Hour was legalized in the city.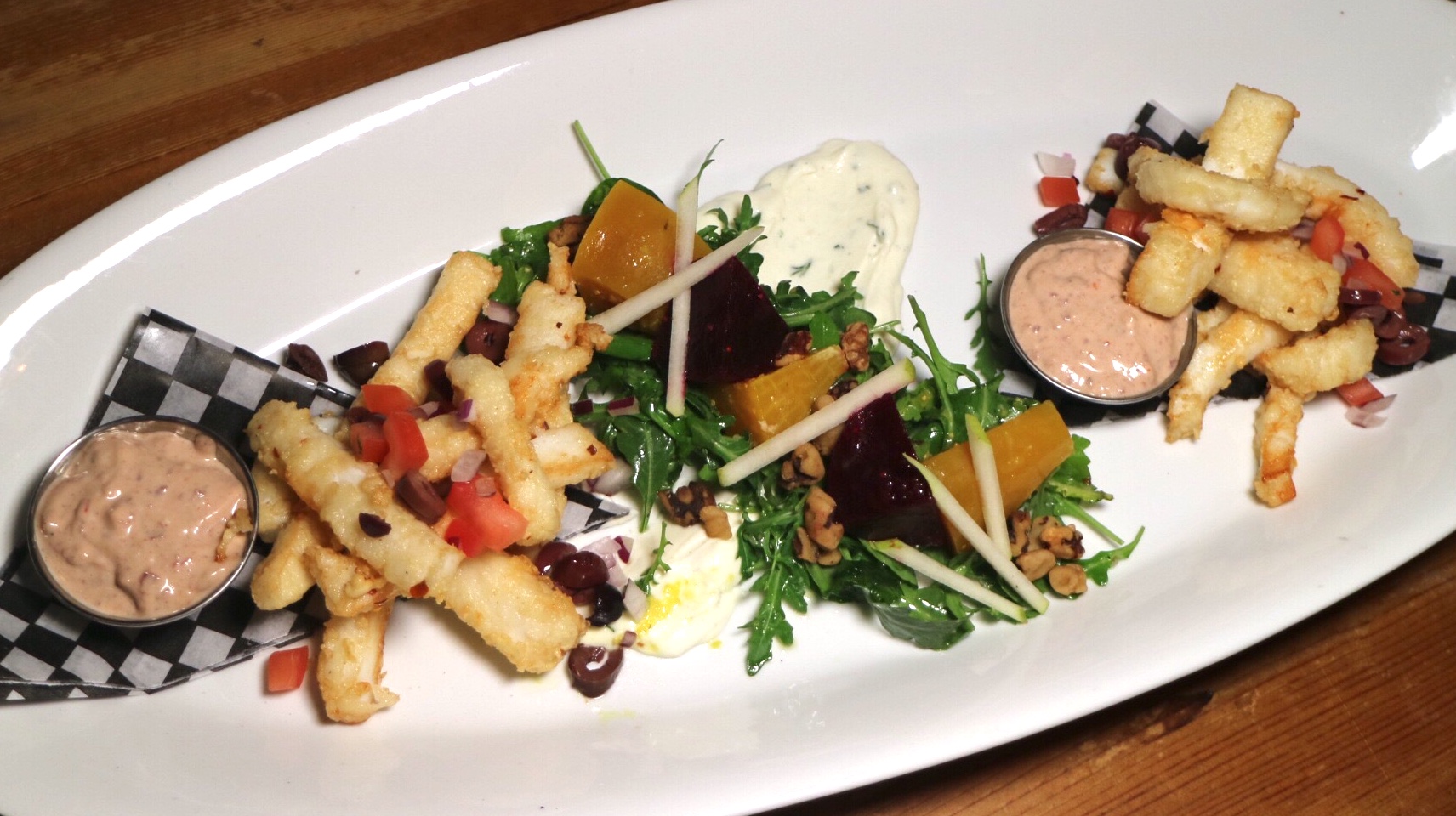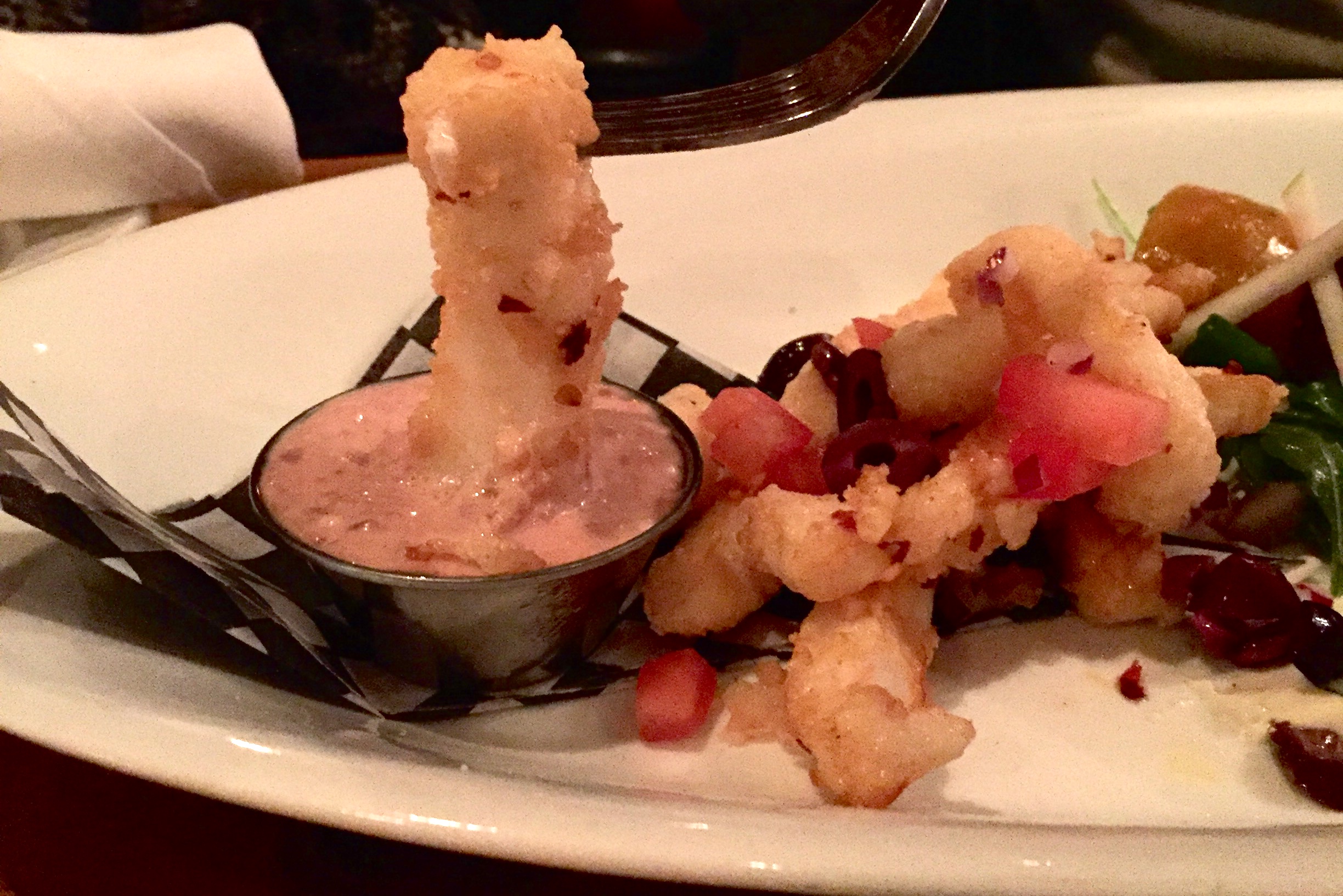 And the main course was a mouthwatering Surf-and-Turf platter, including an  "AAA" Striploin Steak on top of aged white cheddar mashed potato and bone marrow jus, and a piece of Lois Lake Steelhead with heirloom tomato sauce vierge, Brussels sprouts, and autumn vegetables on the side.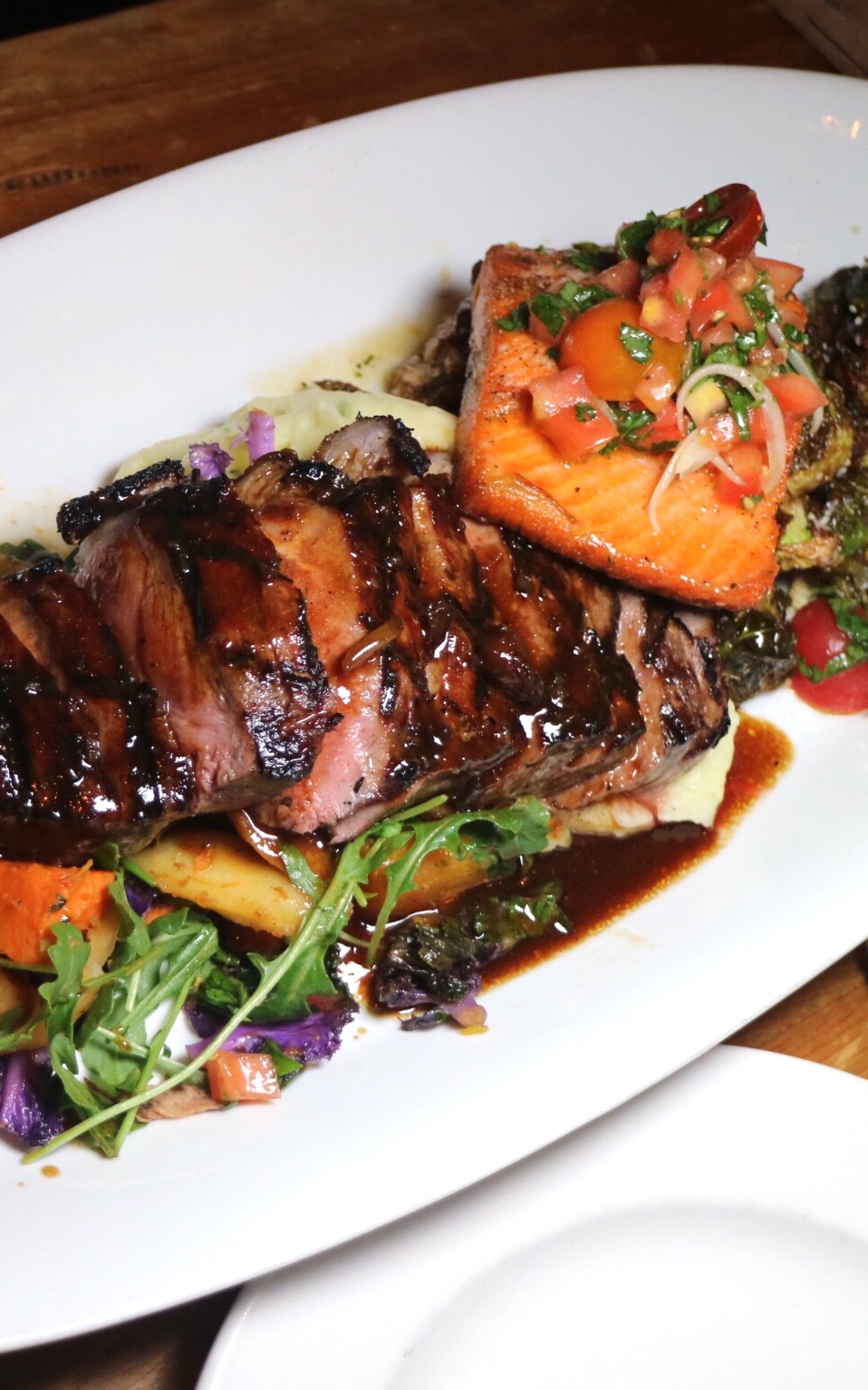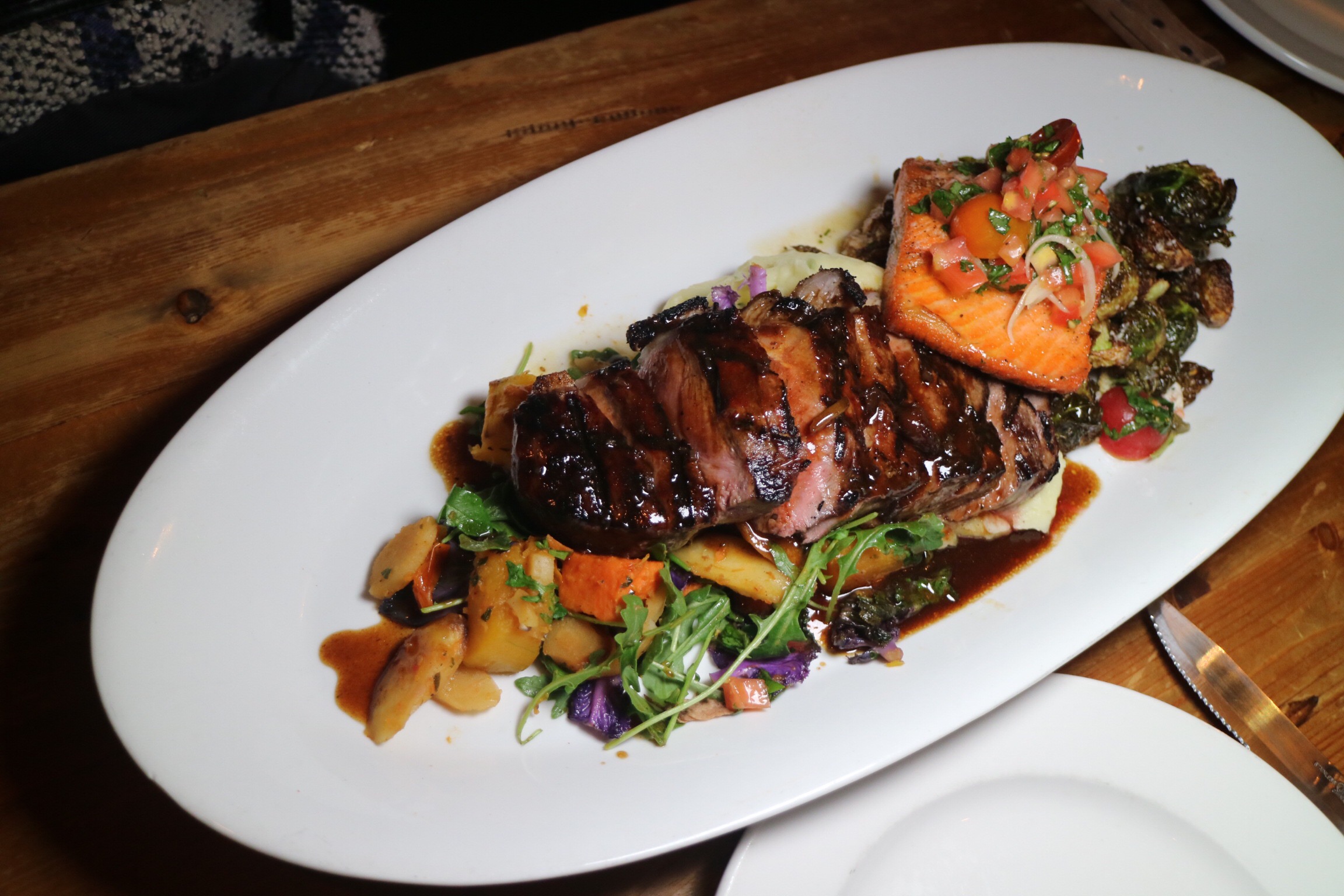 The 3-course dinner ends with a piece of the Chocolate Vanilla Layer Cake, a class dessert for a comfort meal.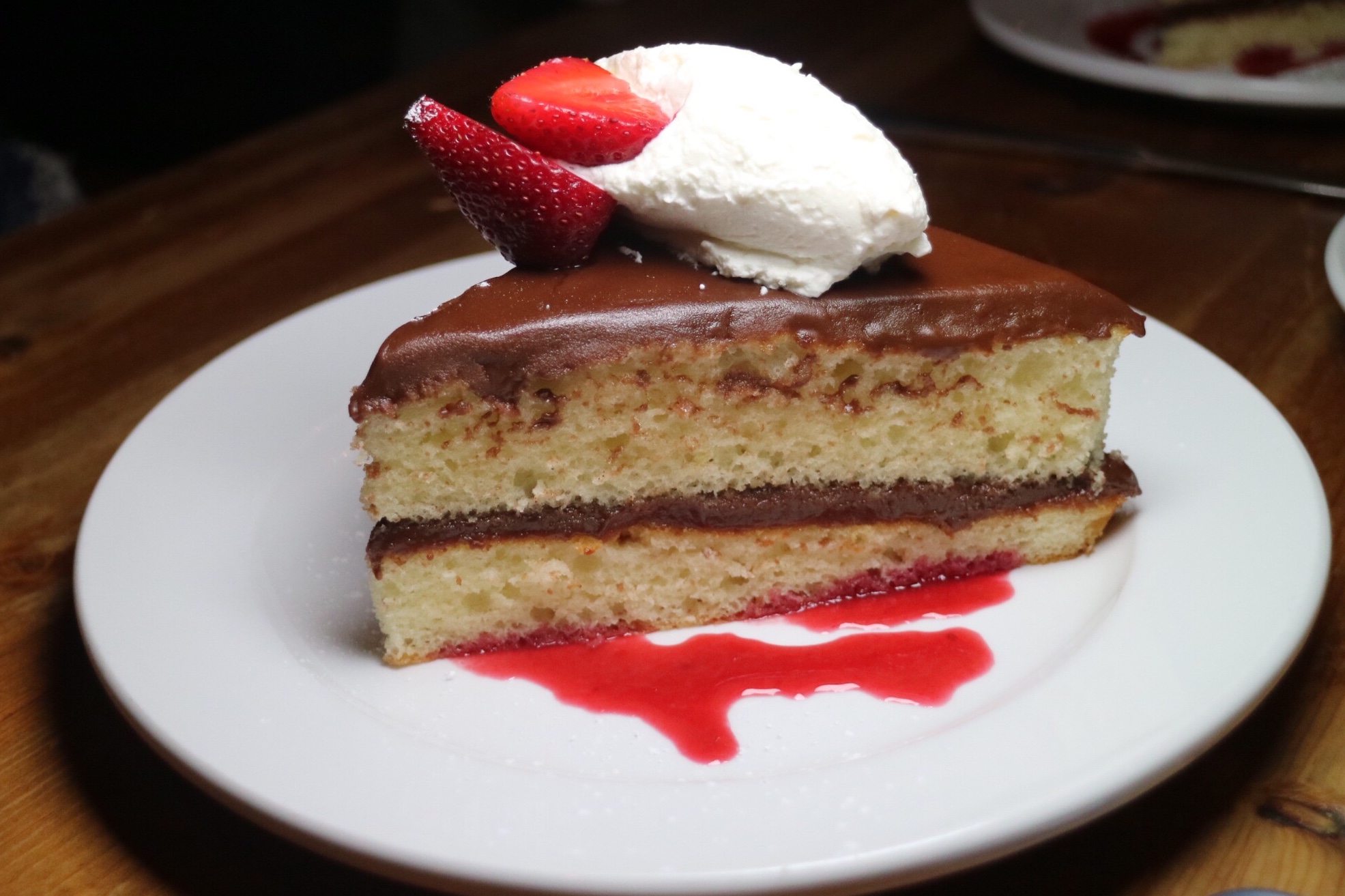 * All food and beverages tasted in this post were complimentary. Opinions are on the reviewer's own.
The Flying Pig