The vacant spot left by the former Lickerish was finally taken over, and it has become Sushi Mugen. This definitely gets my attention as I live only steps away and walk by it almost daily.  It has a beautiful loft-like interior with high ceilings and a mezzanine area suitable for private parties or intimate dates.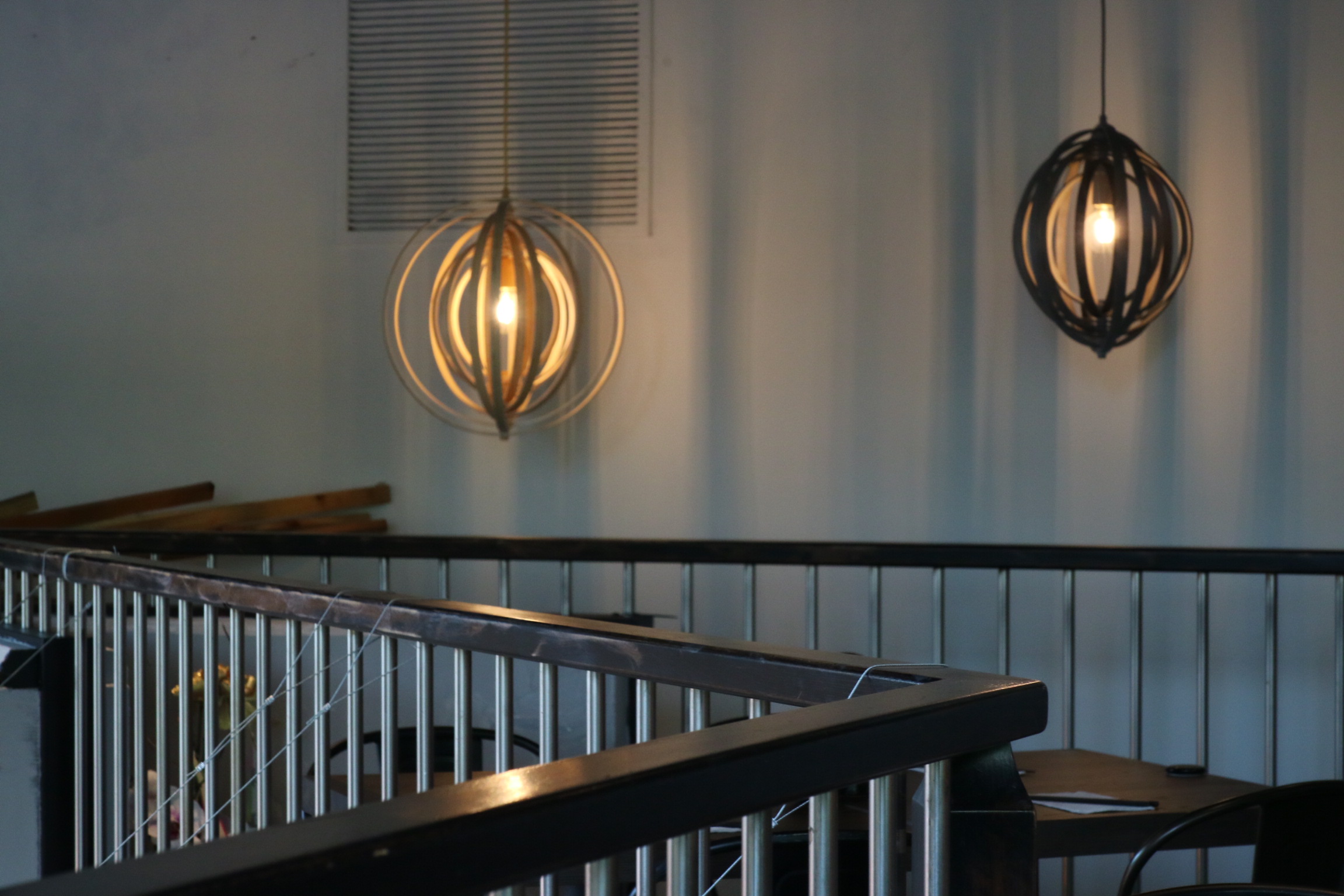 The first impression of the menu is the big number of available items – anything you could think of for common Japanese dishes in the city – sushi, sashimi, tempura, gyoza, udon, soba, yakitori… The list goes on.  The massive list of freestyle sushi maki rolls made me wonder if the menu was Korean influenced. And the server confirmed it when she told us the Mugen Chicken on the menu was indeed Korean style fried chicken.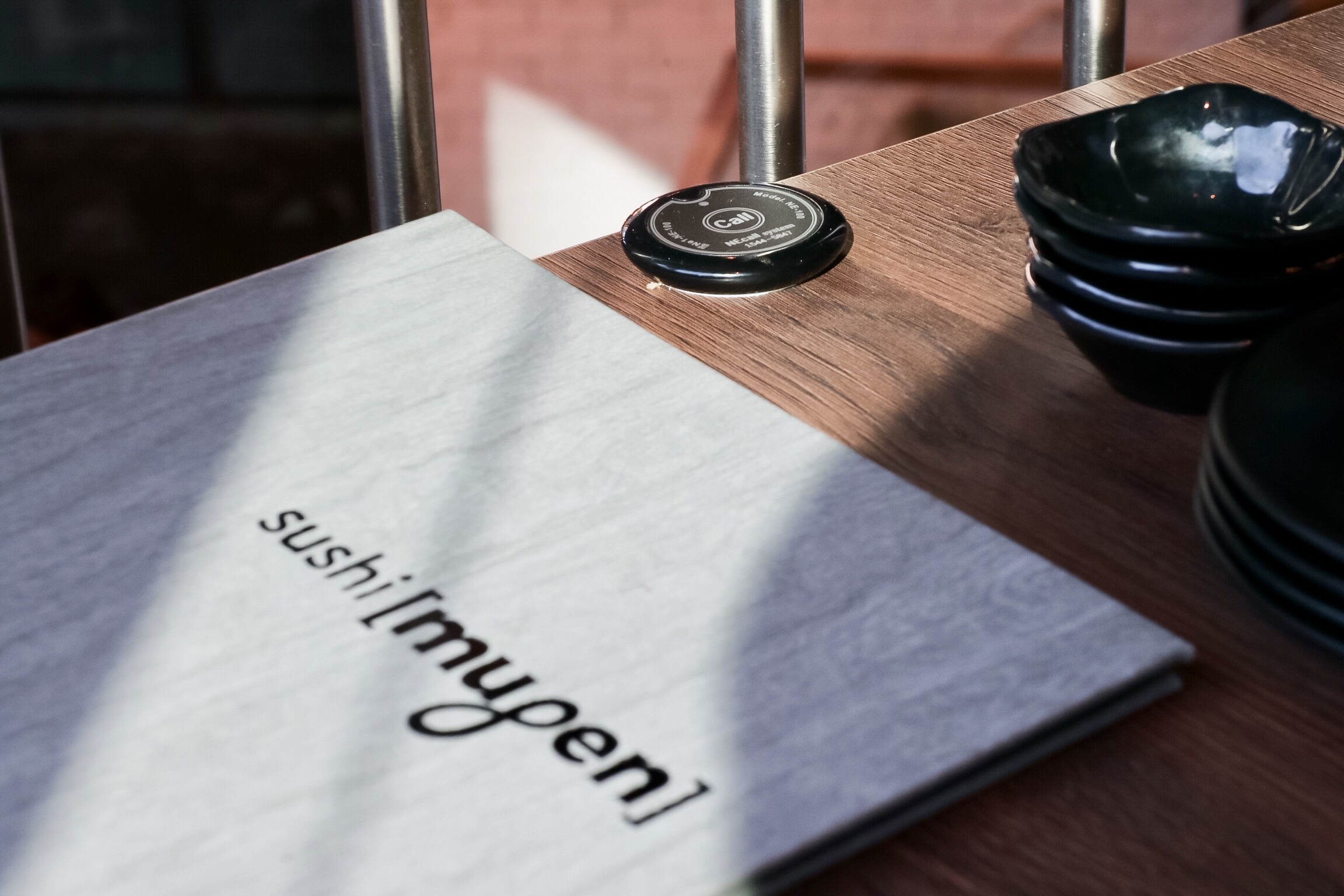 A selection of sake, beer, and wine are available, and so is soju, with very acceptable markups on pricing.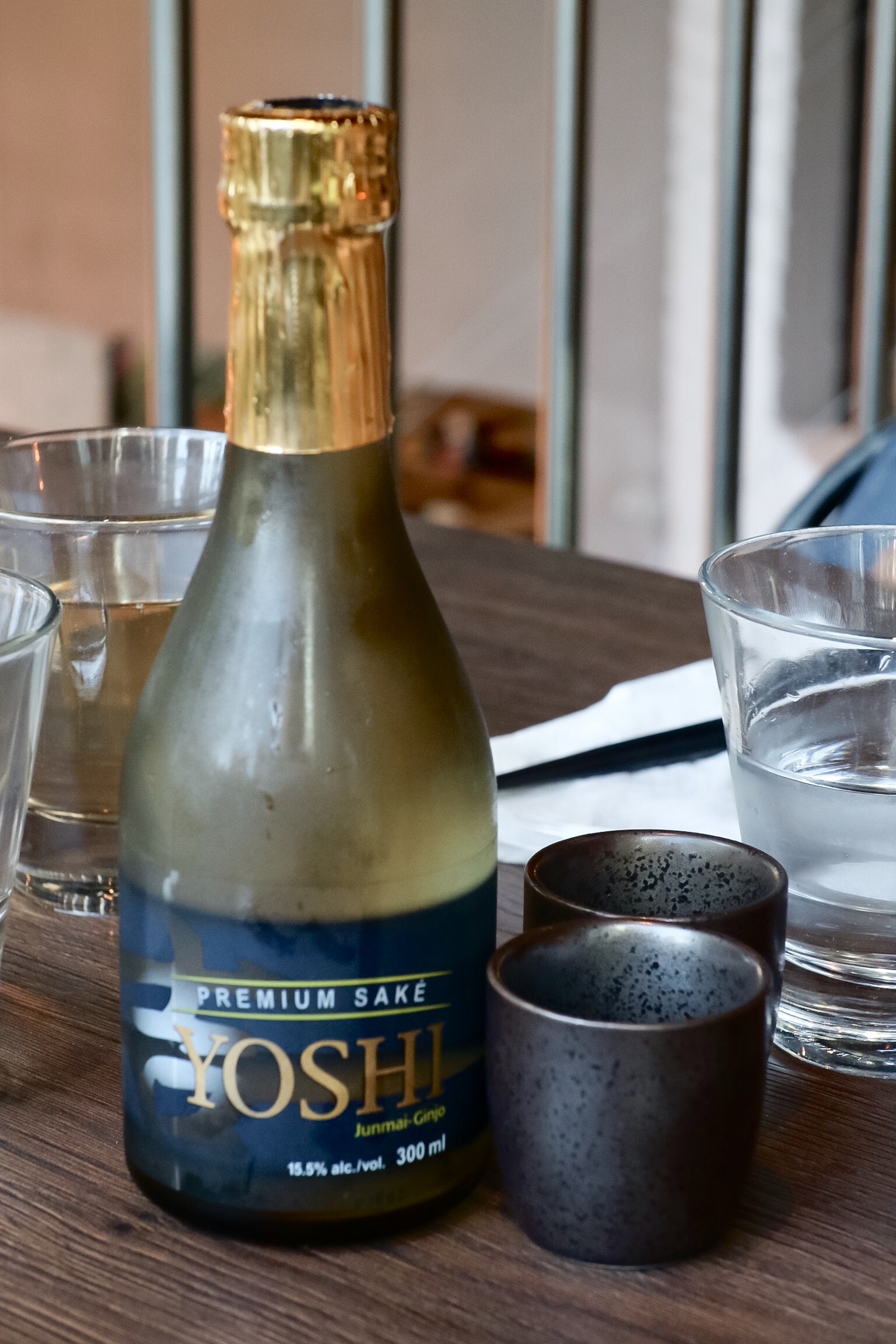 Plated with such fine details, the dishes are surprisingly affordable.  The Wild Salmon Sashimi (7 pieces, $14.50) was served on layers of ice, rustic woven bamboo mat, and large black pebbles. The Mugen Tower Sashimi ($15.95) is built with salmon, tuna, avocado, crab mix, shitake, tobiko, deep fried garlic, and caper, with artfully painted yuzu mayo, basil pesto, and balsamic reduction at the bottom. It was interesting to taste sashimi with pesto, but it worked as the pesto was quite subtle and not overpowering the delicate fish. The Vancouver Spider Roll ($17.95) came in 12 pieces, made with soft shell crab, avocado, cucumber, crab meat, and lettuce, and finished a mix of 5 sauces – spicy mayo, pesto, balsamic, beet juice reduction, and unagi. As if it was not busy enough, it also came with a tiny bowl of salmon don, a miniature chair as the wasabi container, and a small cup lit with fire. Although it drove me a bit crazy looking at the plate, the flavours were all spot-on. Finally, the Mugen Chicken ($7.95) is a must-try as everyone wants to know how this tastes compared to the regular Chicken Karaage.  And It was very tasty.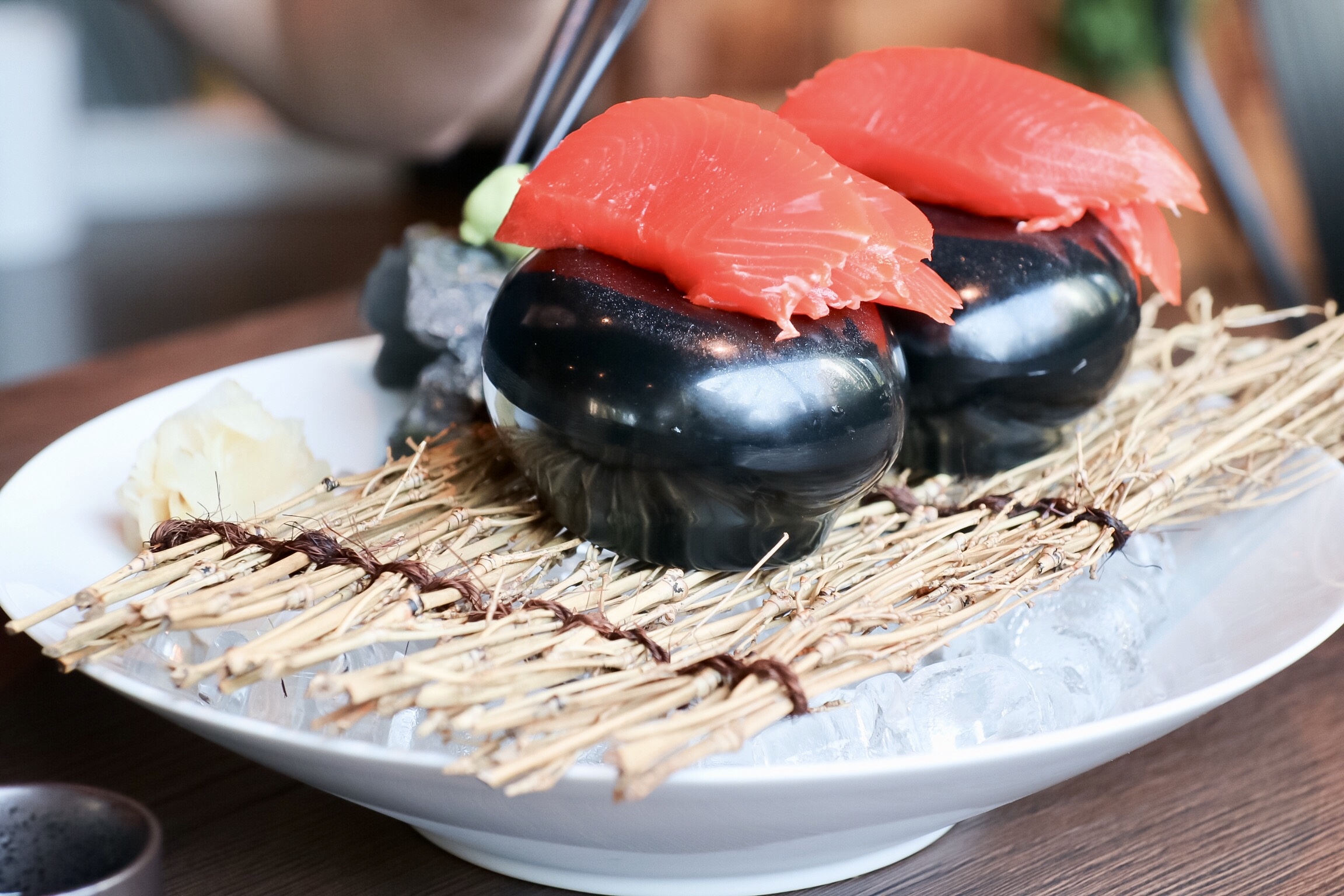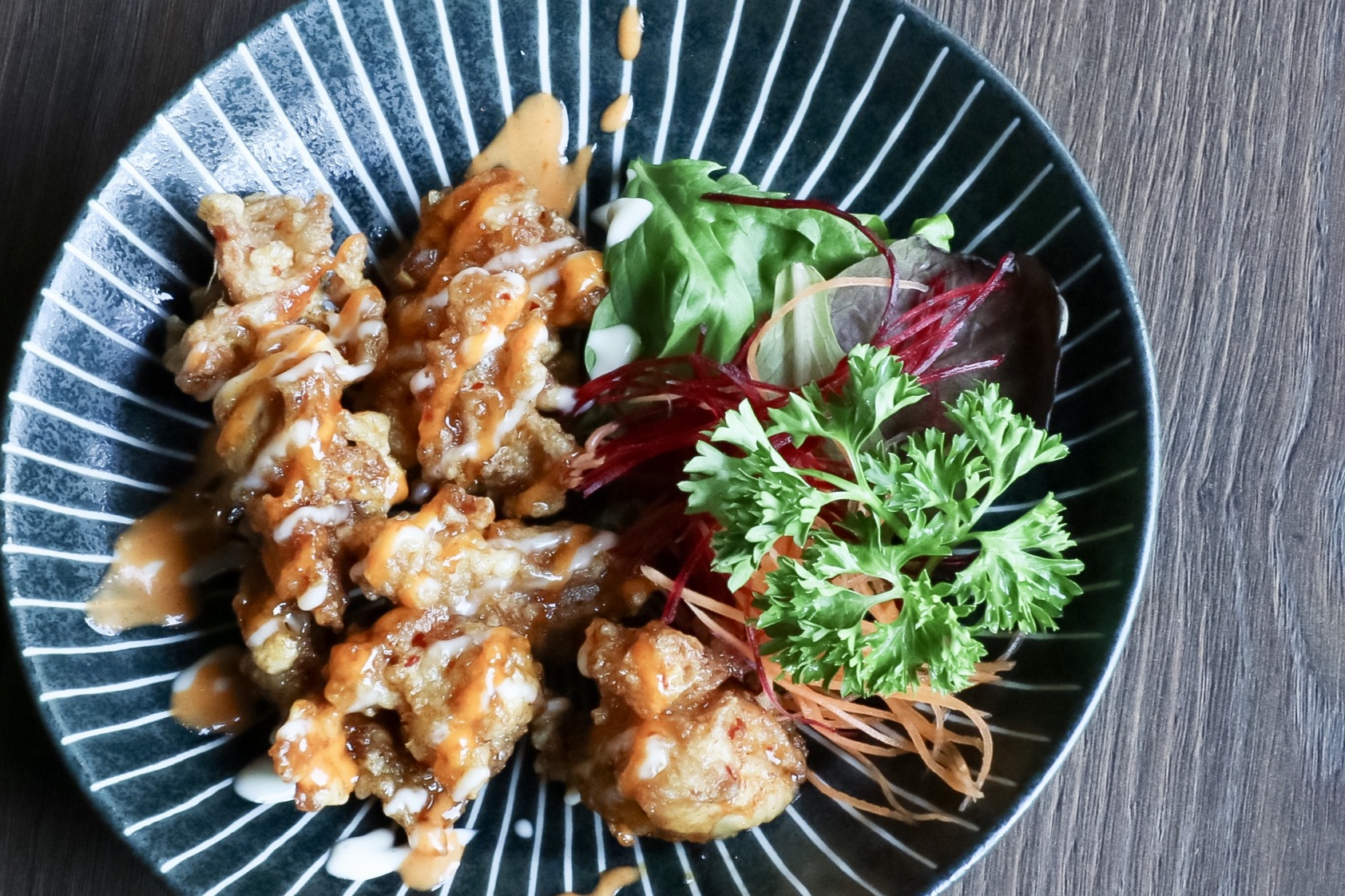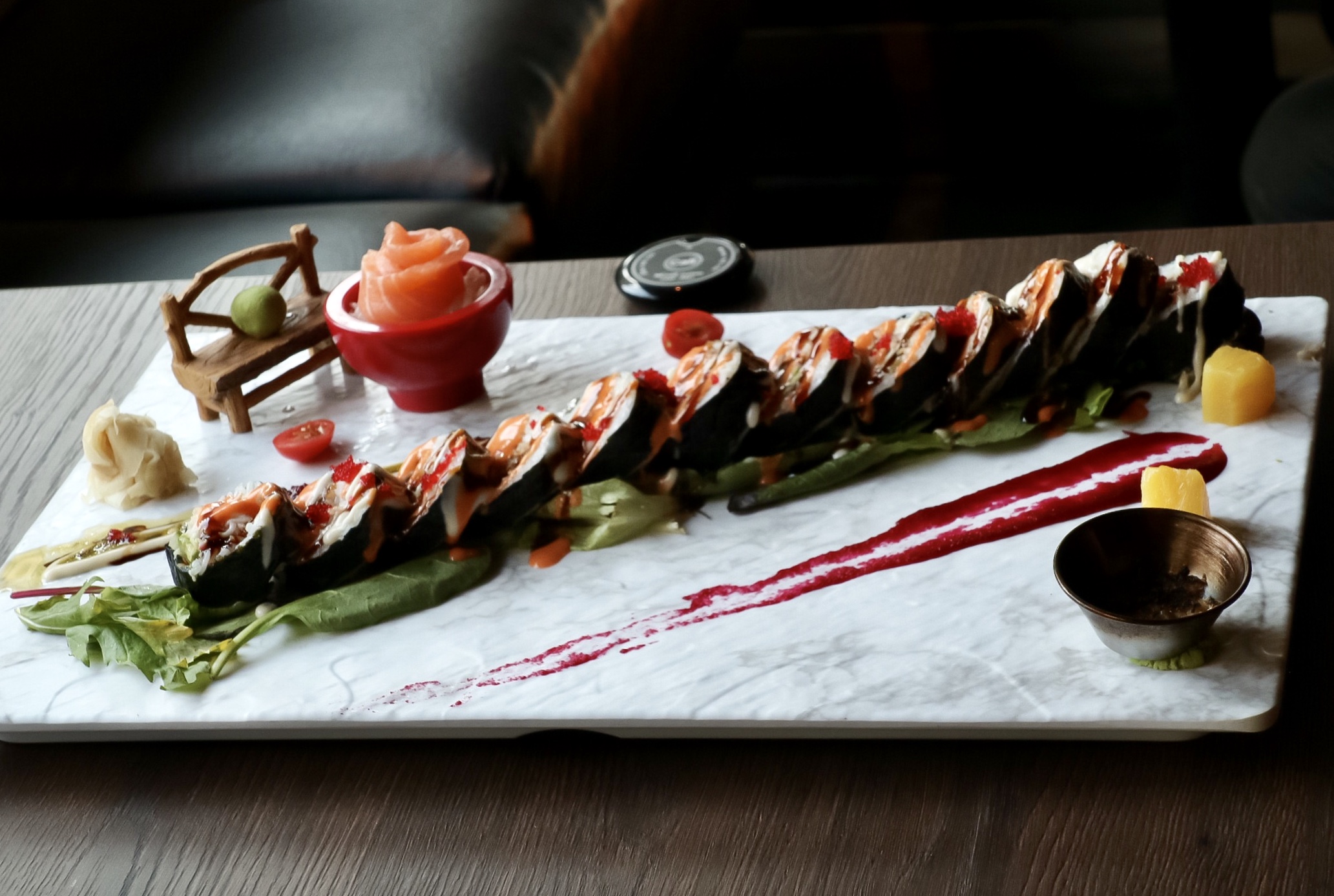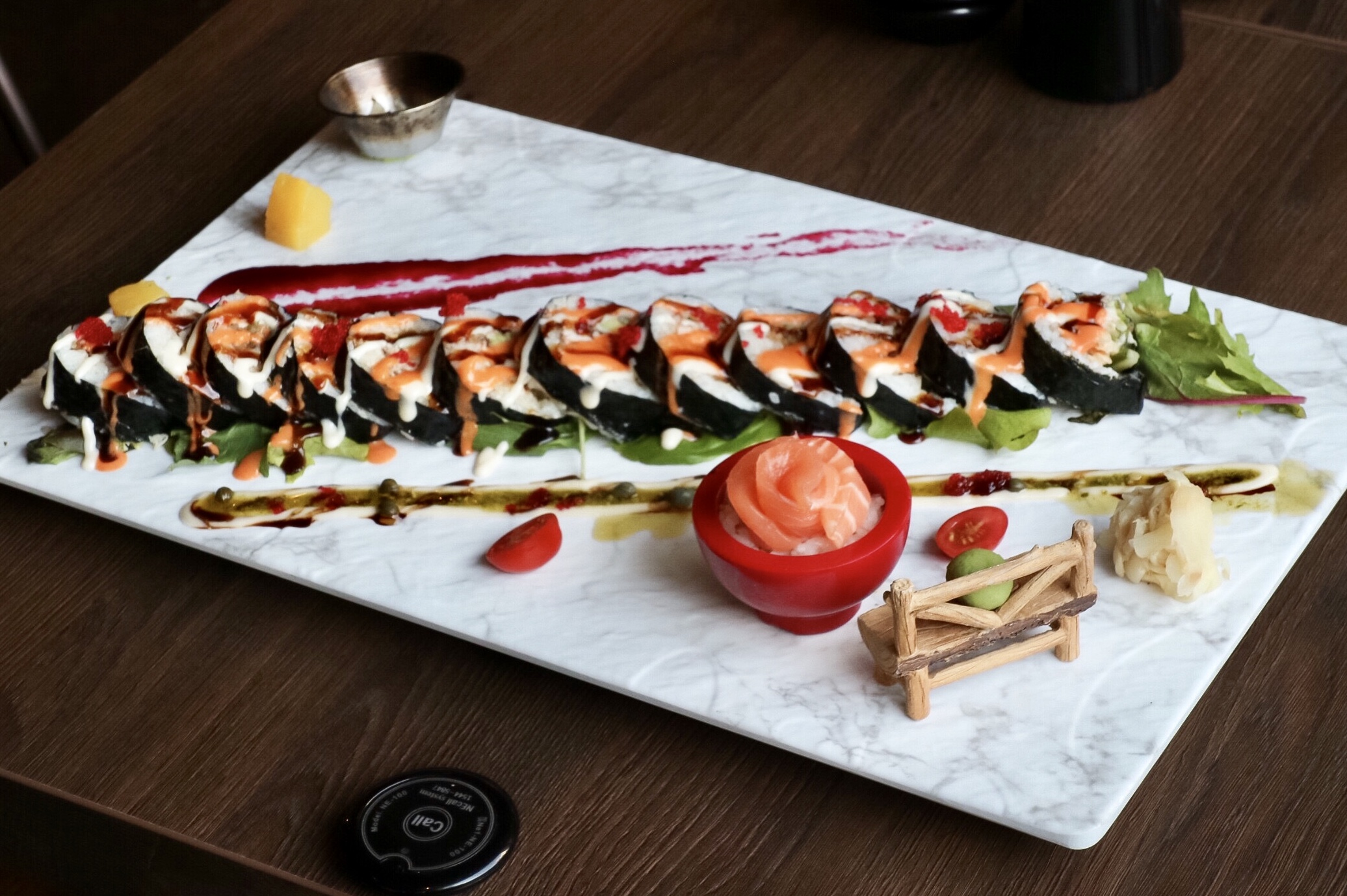 Final thoughts
For sushi purists, this place is probably not for their cravings for traditional Japanese cuisine or fancy imported fish. However, the food here is fun, delicious and with good value. The Korean influence is pronounced on the menu with a huge variety of freestyle sushi rolls. The presentation is borderline over the top but could be fun to look at if not taken too seriously. More importantly, they deliver solid flavours on dishes made with inexpensive ingredients. The Mugen Tower Sashimi and the Mugen Chicken are among the recommended.
$$
Rating: 3.5/5
Sushi Mugen
903 Davie St, Vancouver, BC V6Z 1B9
(604) 423-3315 or sushimugenvancouver.com