Believe it or not, I had never been to Rocky Mountain Flatbread prior to last weekend. So when the opportunity to be part of a summer menu tasting over brunch presented itself, you bet I was all over it!
I was kindly invited by David to attend this foodie event and took it as an opportunity to learn more about Rocky Mountain Flatbread, indulge my taste buds, and make new connections. Being one of the first few to arrive, I was greeted and welcomed with warm smiles and chill vibes. Suzanne (the restaurant owner) was exceptionally hospitable and was a pleasure to chat with. We indulged in some conversation and she was happy to share some brief background on Rocky Mountain Flatbread and the community in which the  Kitsilano location resides.
The decor and ambience of the space were pleasing, embodying a farm-to-table feel. Notable features included a green wall full of fresh moss and plants, giving the room a unique feel. I've always wondered exactly how those work, how exactly do you water a wall of plants…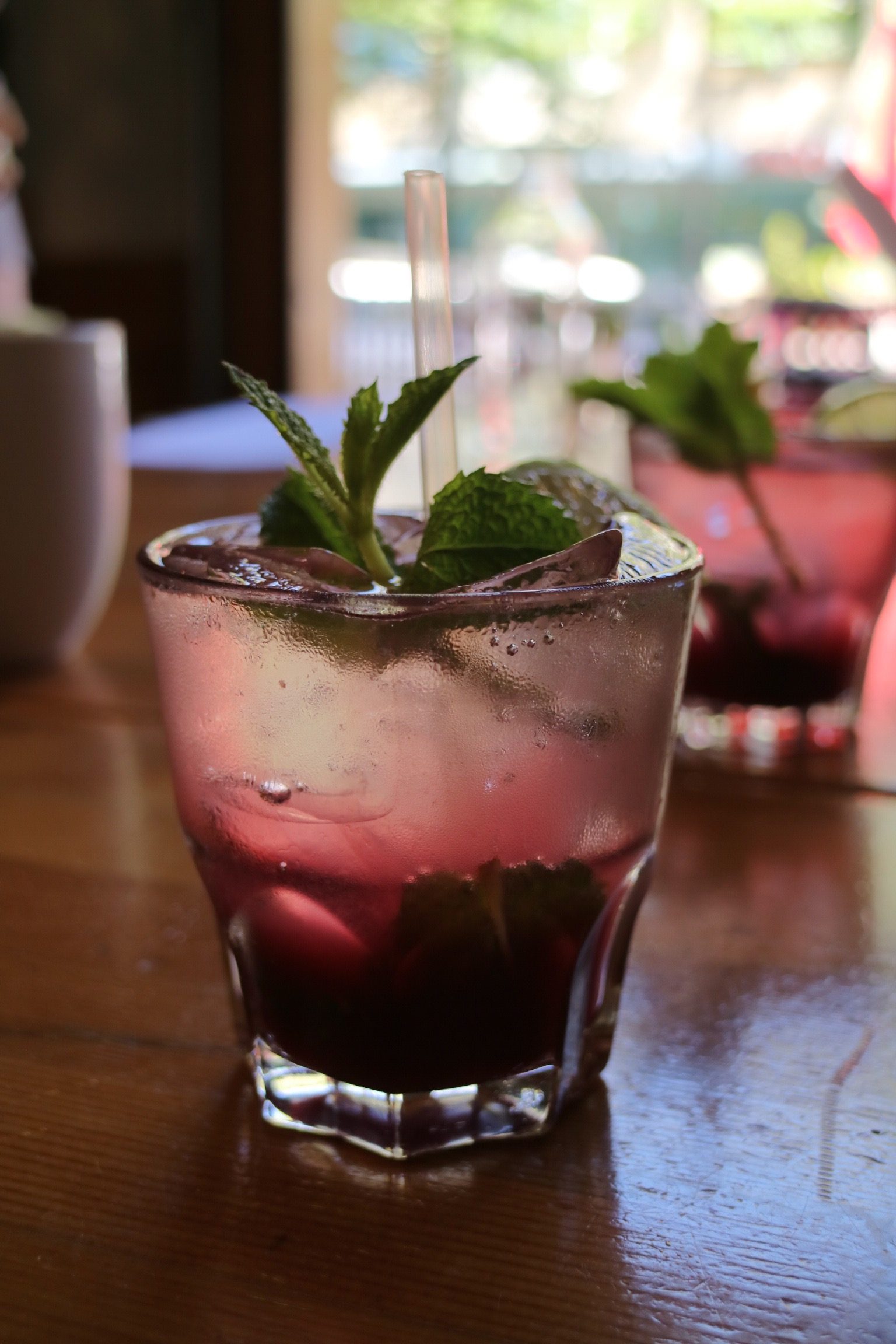 I was quick to accept some morning joe that would shortly be followed by some mini-cocktails! First was the Triple Berry Mojito. Now, mojitos are my favourite cocktail and I have to say Rocky Mountain Flatbread did a great job spinning this classic! Crafted with fresh berry puree, rum, fresh mint, squeezed lime juice, raw sugar with a lime and mint garnish, it was delicious!
The second cocktail was the House Red Sangria, made with BC red wine, organic orange juice, organic apple juice, cranberry juice, peach schnapps and fresh fruit. This drink was the sweeter of the two, and nothing short of flavourful. They are both fantastic sippers, but if I were to choose one, I would go with the Triple Berry Mojito. However, I might be slightly biased towards mojitos.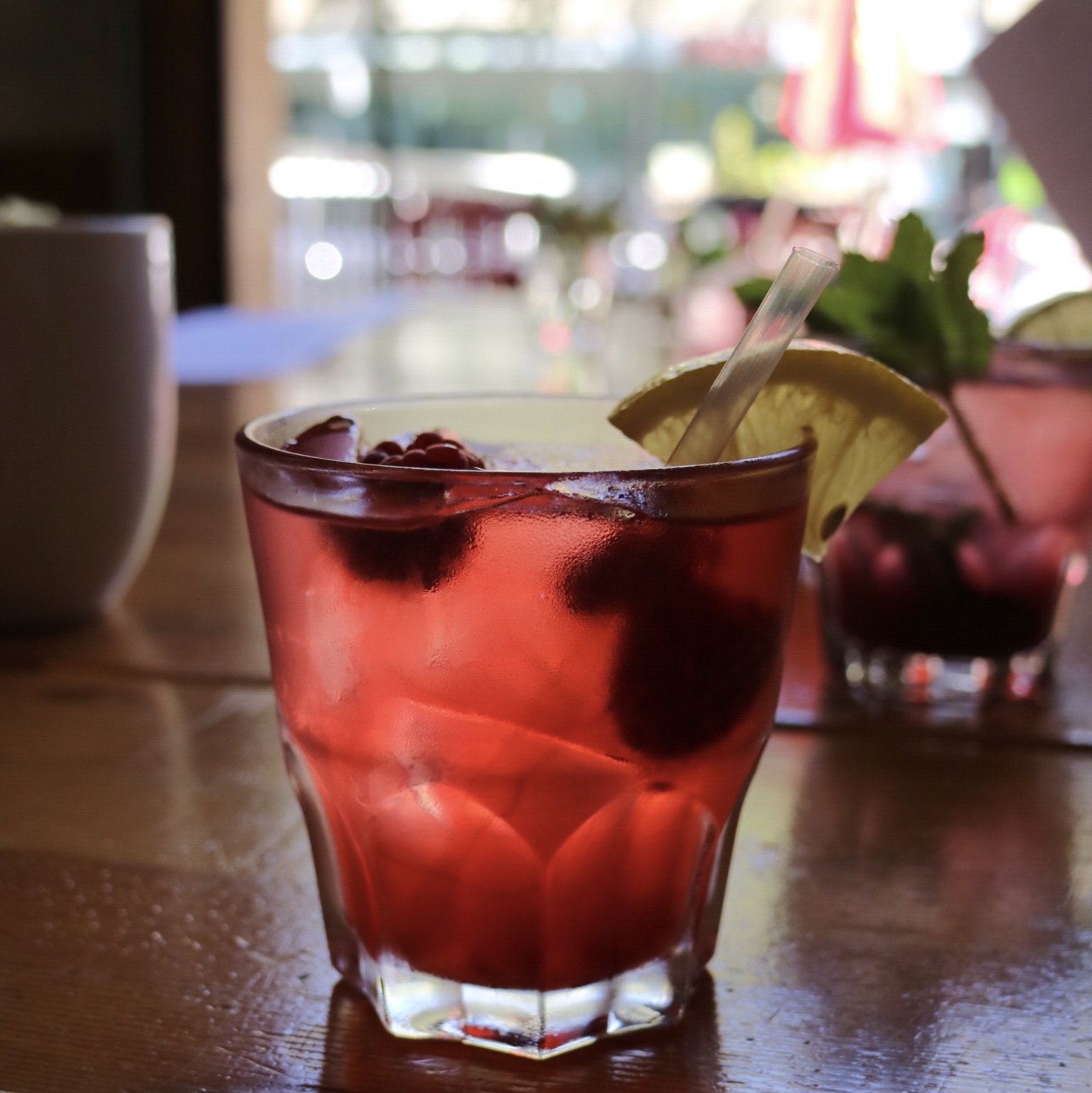 Not only were the drinks great but the food was simply amazing! We had the pleasure of tasting almost everything on the menu, and so I've decided to share a few of my favourites.
Seafood is kind of my thing, and love avocado in or on just about anything, so I was excited to try the Tequila Cod and Shrimp Pizza. It was very light and fresh with an avocado base, tequila marinated cod and shrimp, mango, bell peppers, red onion and cilantro. The flavour of the dish overall was more subtle, allowing for the taste of the shrimp to be most notable.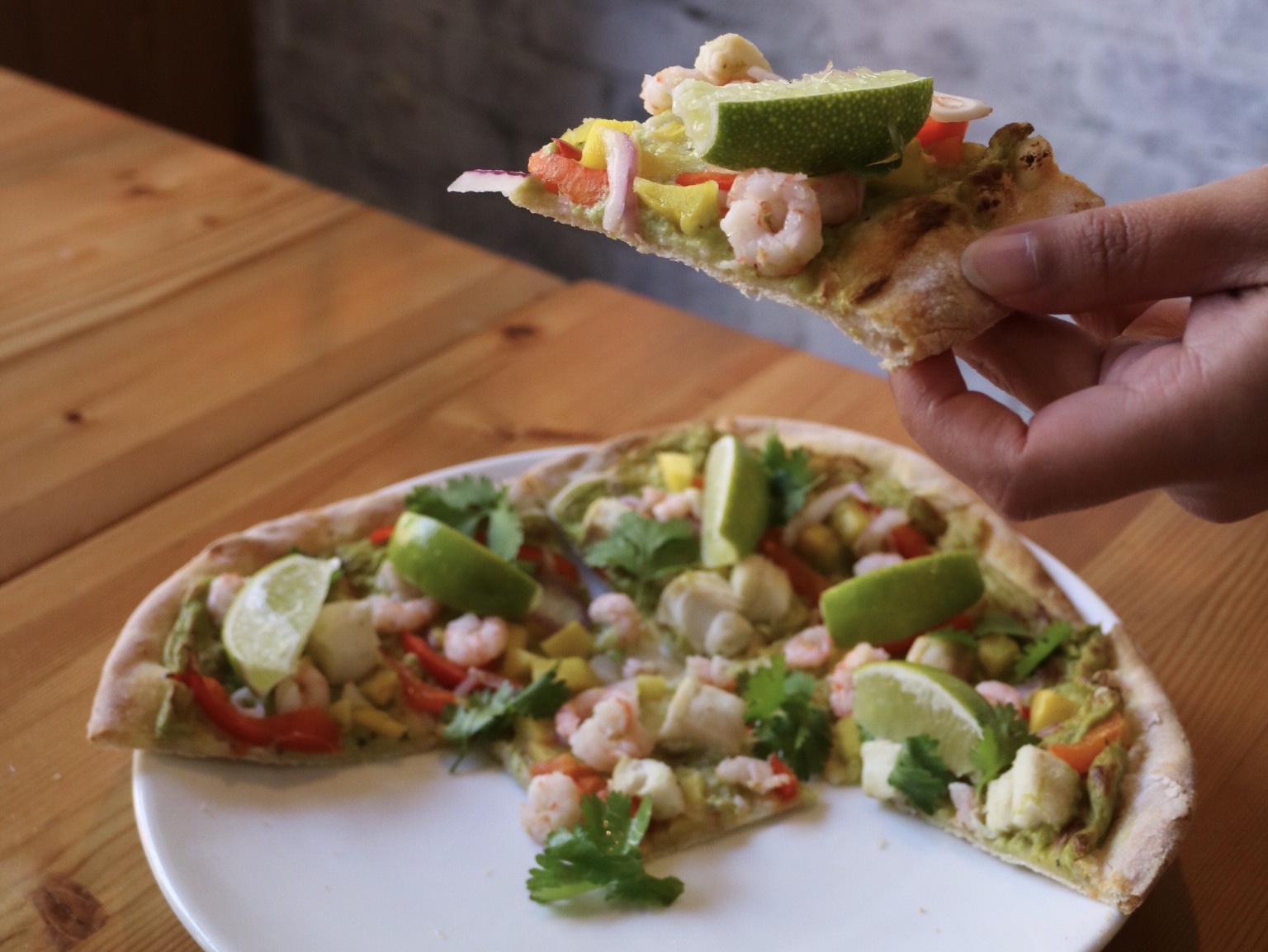 Next up is the Bacon and Avocado  Open Face Sandwich. This was to-die-for! I'm not super savvy about bacon (surprising I know), but this dish was phenomenal. With an avocado base, cured tomatoes, roasted zucchini, double smoked bacon, and parmesan, this sandwich makes you feel right at home. This is a must try on your next visit (if you haven't yet).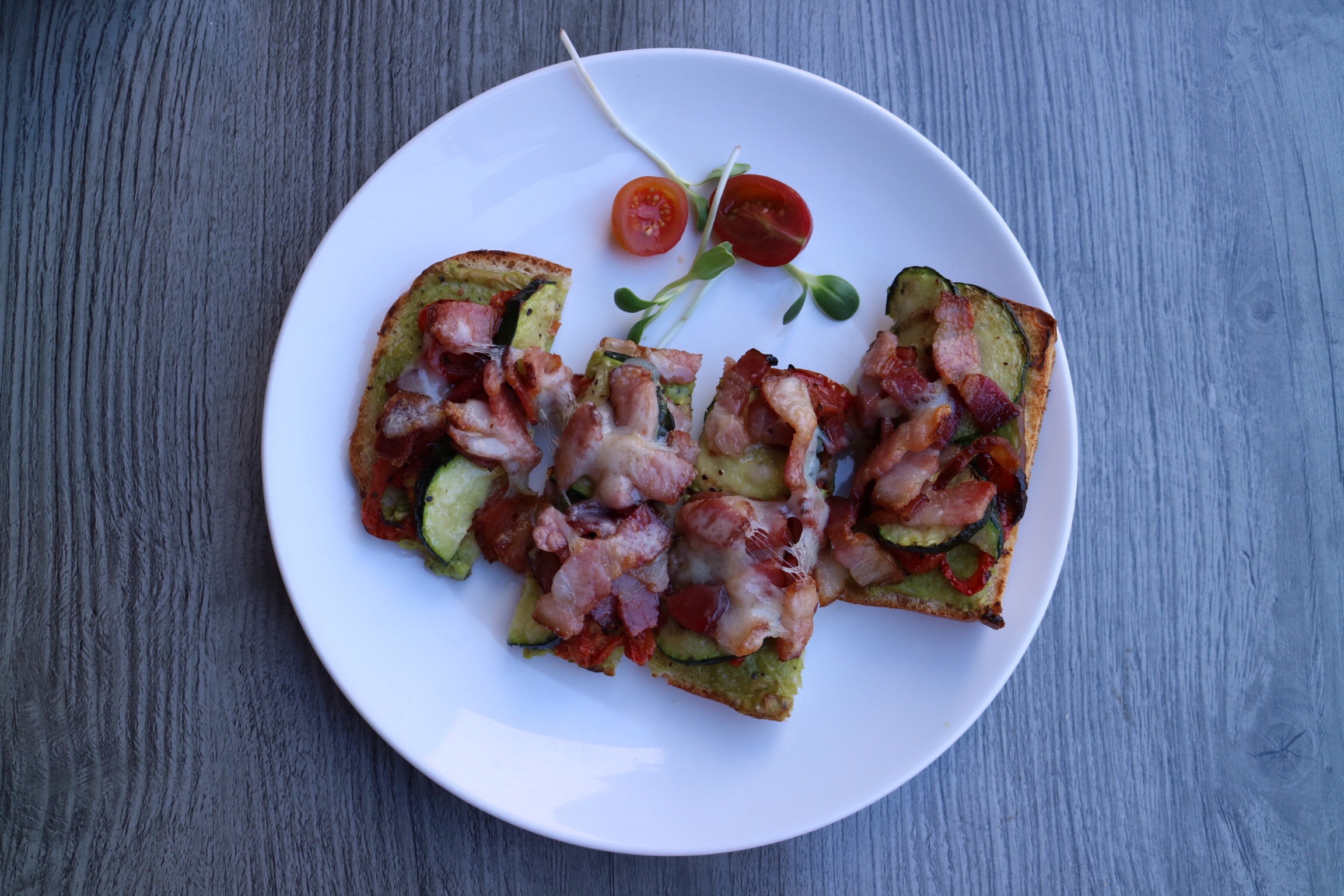 Another noteworthy dish is the plant-based Fire Roasted Vegetable Vegan Pasta. This dish had great taste and texture, the wild mushrooms were robust and meaty and it featured a special cauliflower cheese topping. Cauliflower cheese, I know it doesn't sound that great, but it certainly wasn't displeasing. While it doesn't hold quite the same flavour of dairy cheese, the texture was surprisingly similar and enjoyable. It's a dish I highly recommend trying and not solely for the purpose of it being a meat-alternative.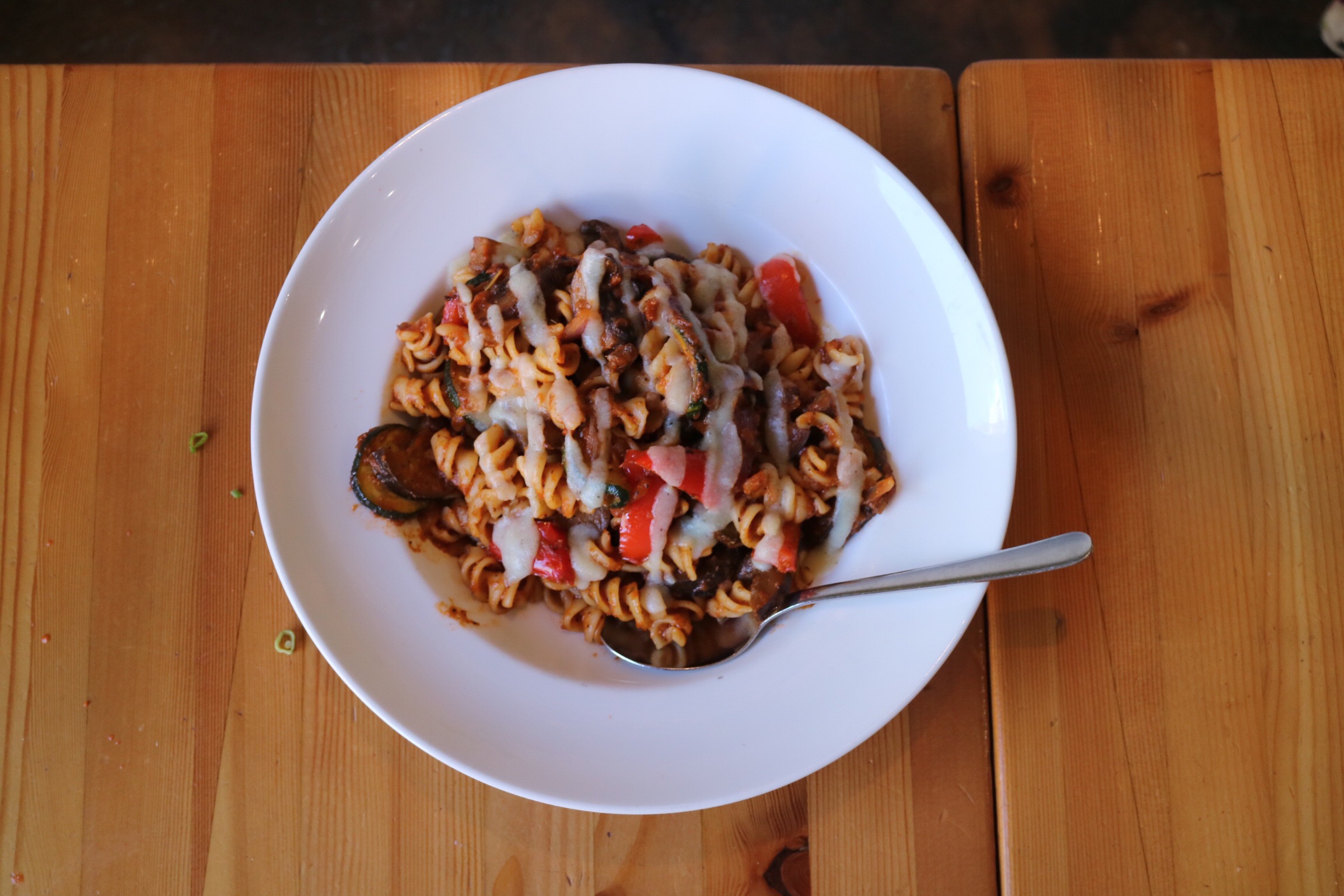 Last on my list is the Fig and Brie Artisan Pizza. This classic flavour pairing didn't disappoint. Complete with prosciutto, olives and a balsamic reduction it packs a powerful punch leaving you wanting more.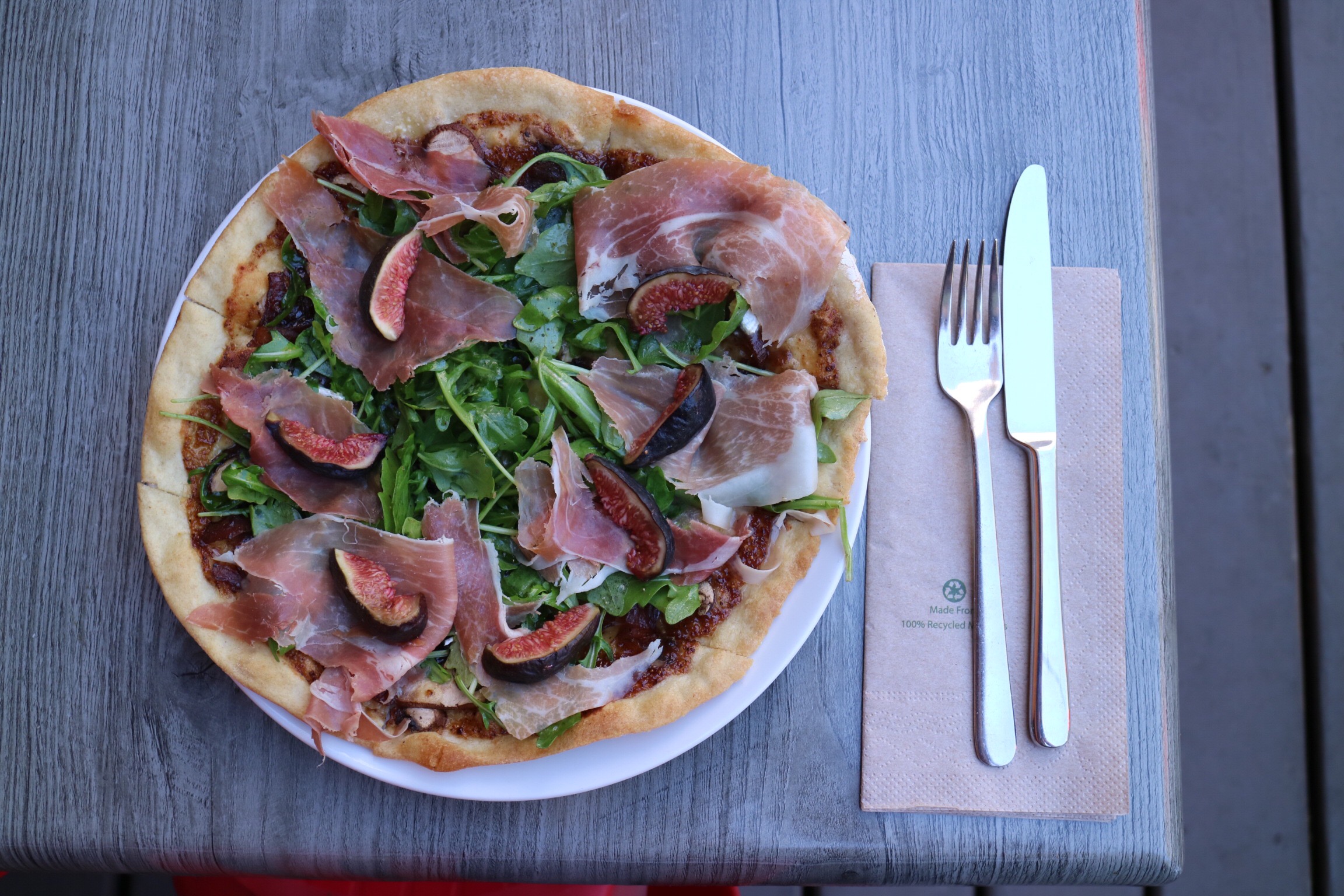 While these are only a few of the many wonderfully prepared dishes I had the pleasure of trying, the consistency in quality of ingredients and richness in flavour is apparent throughout their menu. Rocky Mountain Flatbread does a great job of offering up delicious food for everyone and anyone, as they have an array of meat-based, plant-based and gluten-free dishes to choose from.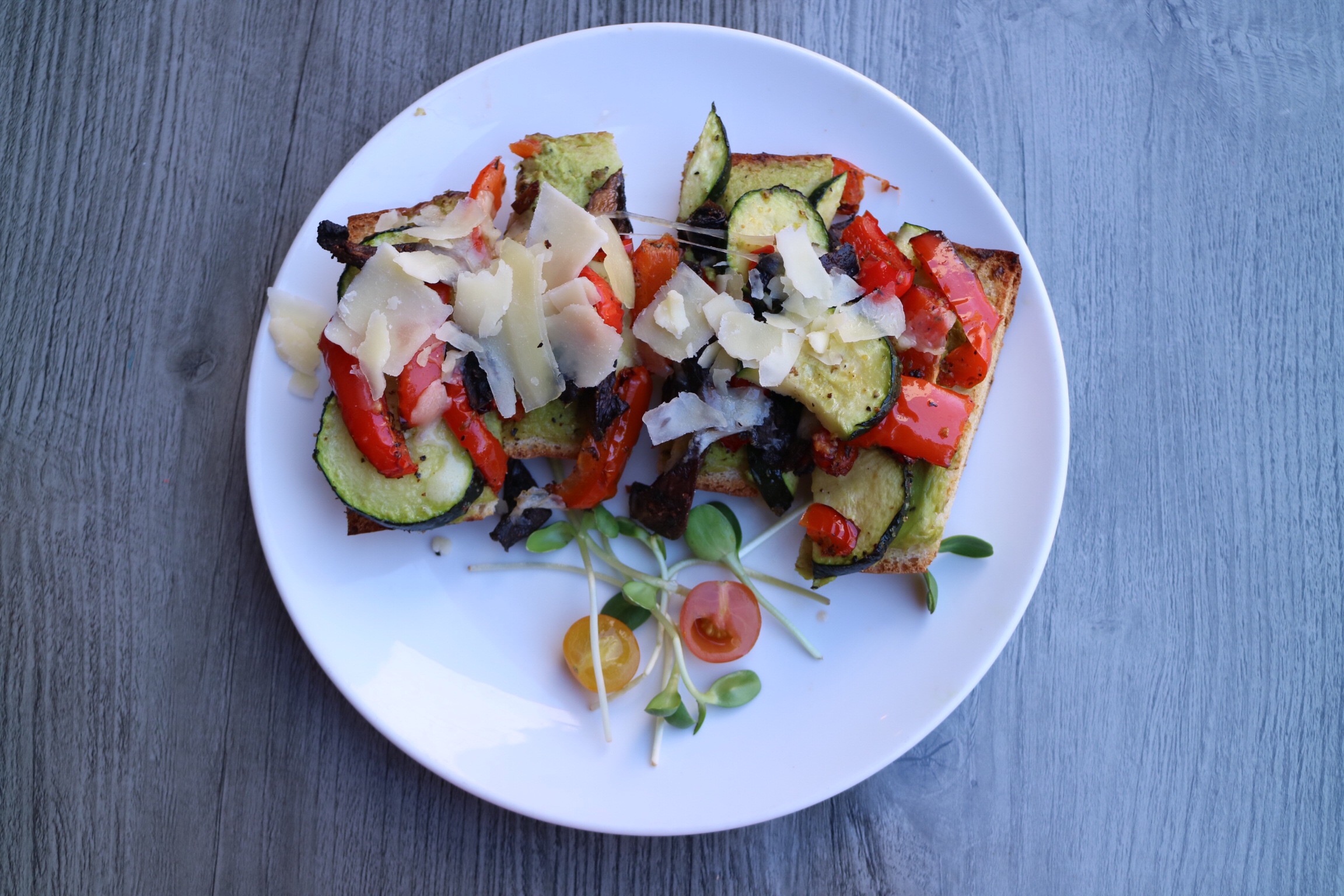 Be sure to check out their website for their full menu offerings!
Rocky Mountain Flatbread Kitsilano
1876 W 1st Ave, Vancouver BC;
604-730-0321 or rockymountainflatbread.ca
* All food and beverages tasted in this post were complimentary. Opinions are on the reviewer's own.