We came to Sulmida on Denman for desserts after a tasting event. The new West End spot is the their 3rd location after their first 2 in Burnaby and Richmond. They are known for the various creations of "Bingsu", the super finely shaved ice that is resemble snow.  I had visited their Richmond location before, so I was expecting the similar or even better experience.
The dessert cafe has a much bigger space compared to the Richmond outlet, easily fitting 30 – 40 people.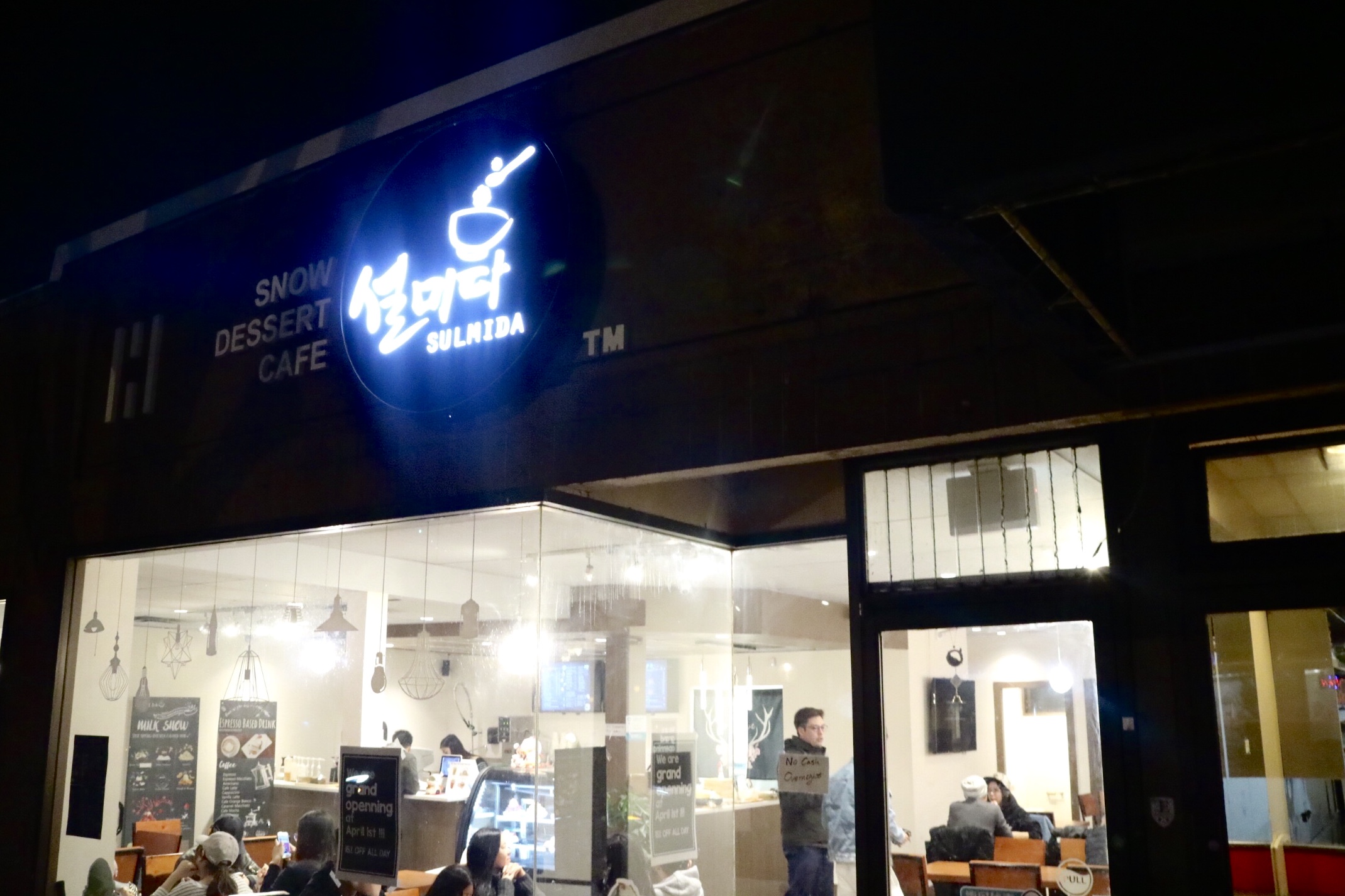 We were sharing 3 of their most popular Bingsu bowls among 6 of us.  It took them quite some time to serve us our orders while it didn't seem too busy inside the cafe.
The Chocolate Brownie Bingsu ($13.75), like most of the bowls, has a milky "snow" base with a scoop of vanilla ice cream as the top layer.   Between the base layer and the ice cream it was the "brownies" and the chocolate "soil" layers.  The taste of the "brownies" was very light and does not exactly have the same sweetness level of the real brownies.  Despite the fact that the dessert bowl looks huge, there was so much shaved ice and it was a lot less substantial than you think. It could be finished by 2 people in no time. The Mango Banana Bingsu ($13.75) seems like a better deal to me, as it features real chunks of mango, slices of banana, and drips of mango puree. The Green Tea Bingsu ($13.75), dressed with green tea powder and red beans,  might please the green tea / matcha fans, but I thought the version at Passion8 is so much more interesting with other types of toppings.  It's worth mentioning that, all the ice cream balls on top have almond slices as bunny ears, definitely a cute touch to the already smart looking presentation.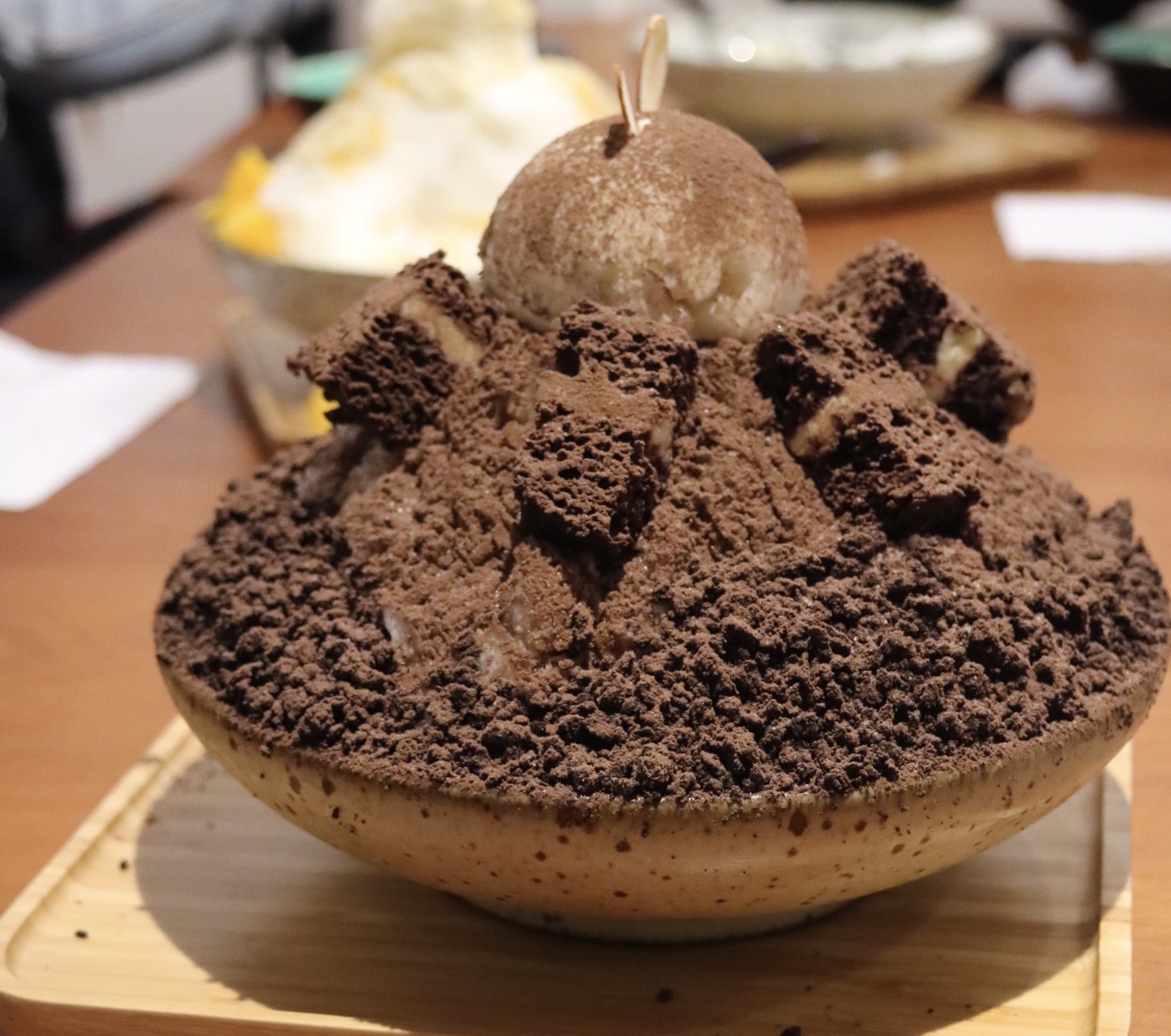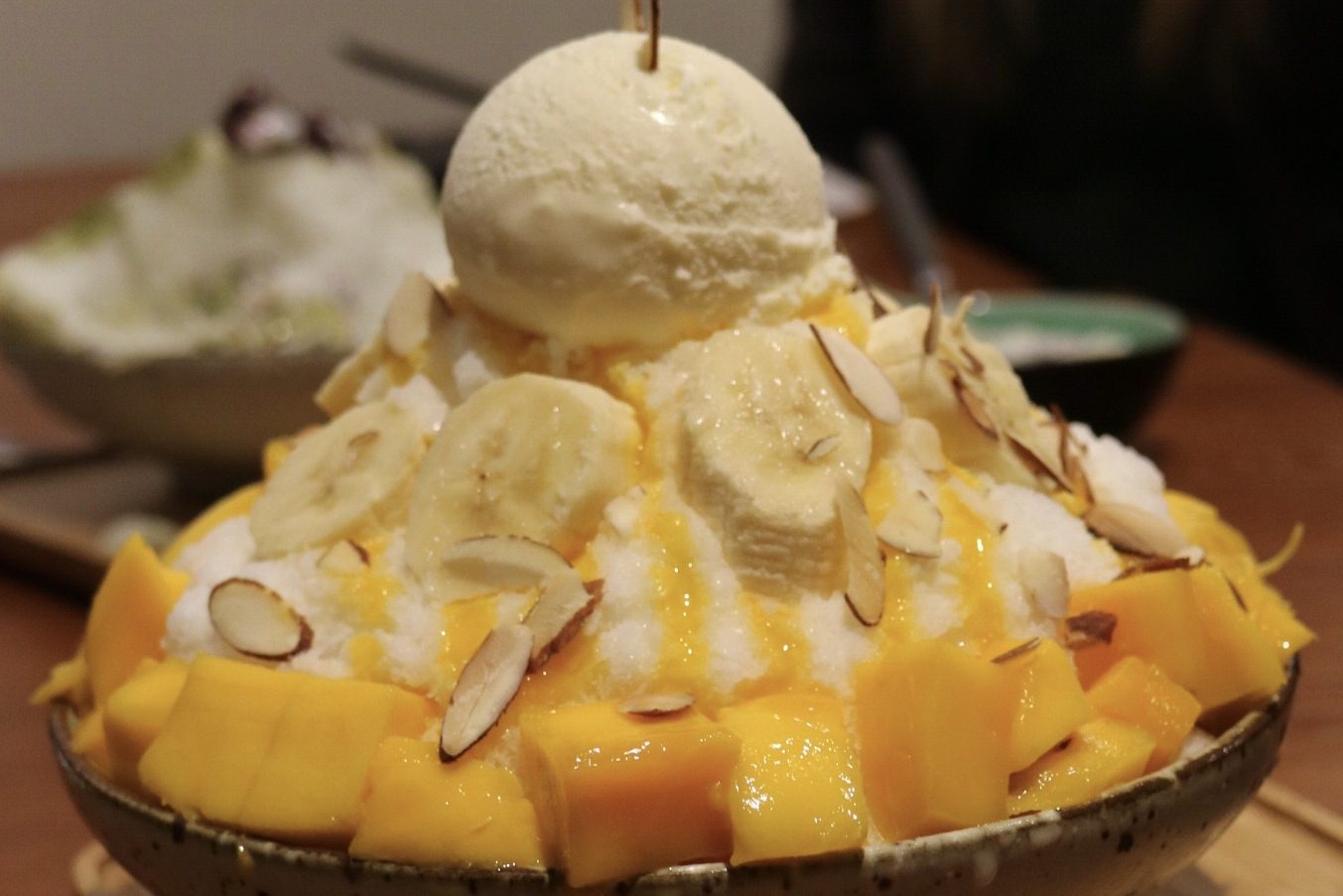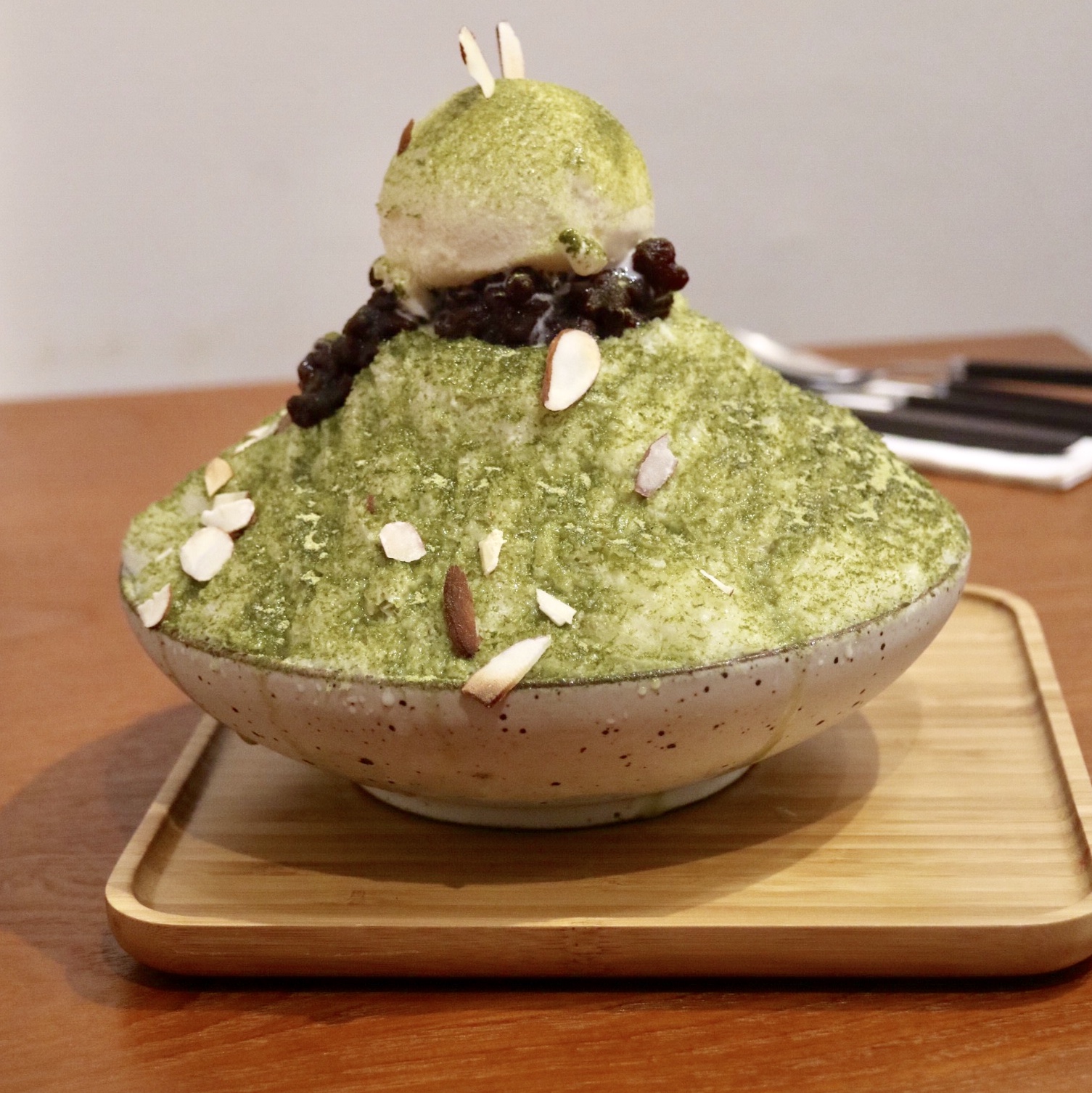 I also ordered a match latte, but it turned out to be a bit redundant if you order the Green Tea Bingsu, as the taste profiles are super similar.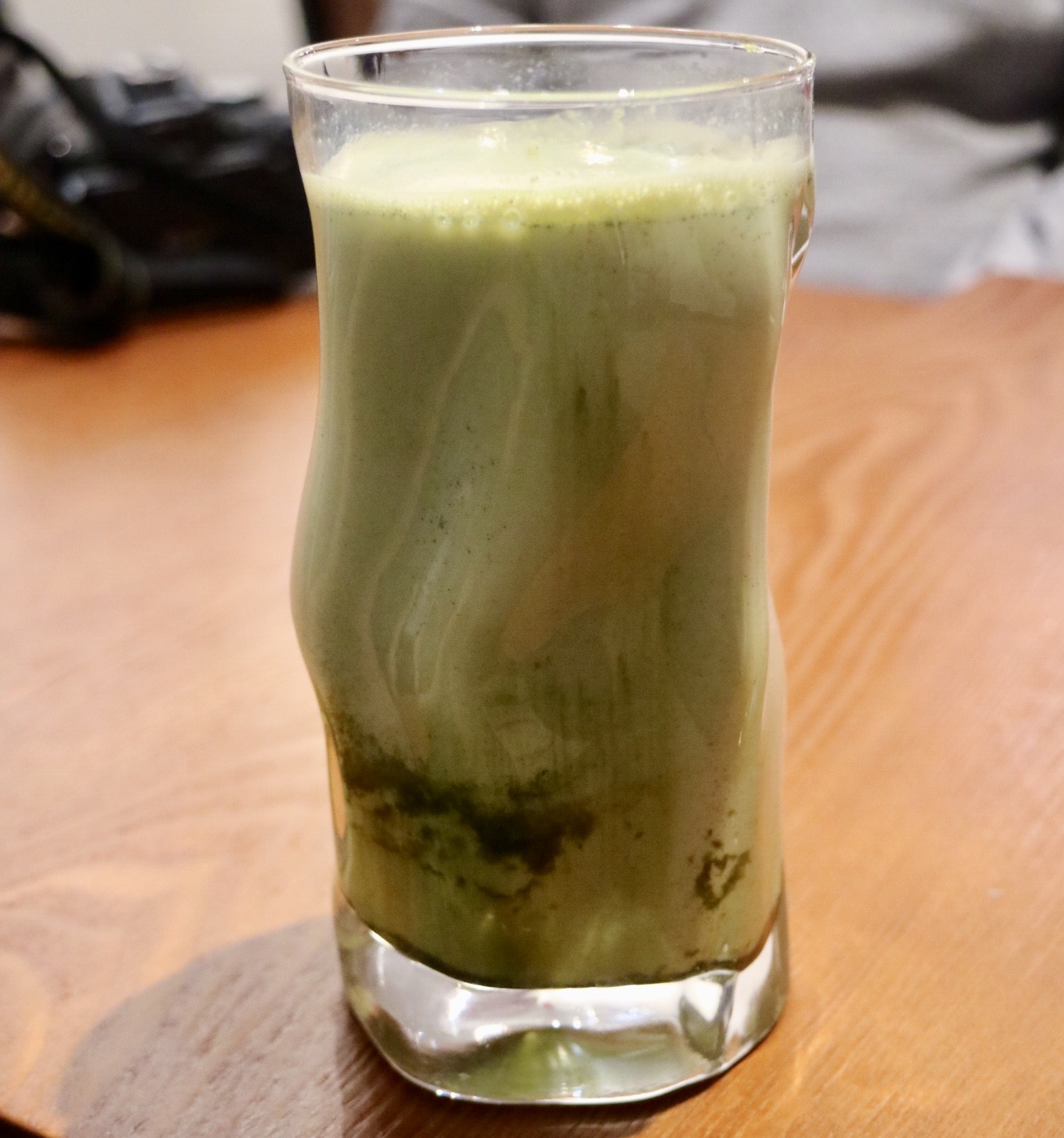 Final thoughts
I find the Bingsu shaved ice here much smoother than what I had at their Richmond location. But it could be the fact that it was in the summer when I had it last, and the "snow" melts and gets icy rather quickly in the warmer temperature. I still find the "snow mountain" at Passion8 has a better texture, much creamier. But is it that much better to make me travel to Fairview from the West End?  I would totally settle here at Sulmida if I'm craving for some snowy dessert in the neighbourhood.
$ – $$
Rating: [wp-review id="14170″]
Sulmida
780 Denman St, Vancouver, BC V6G 1C9
(604) 428-8258 or sulmida-dessert-cafe.business.site