After enjoying a beautiful sunset, we arrived at Dogwood Brewing for Vancouver Foodster's 2nd Pizza Palooza event. We came with an empty stomach, and ready for feasting at some of the best pizzerias in the city on their proud creations.
Dogwood Brewing
Dogwood Brewing is Vancouver's first organic craft brewery and located right outside of the River district in South Vancouver. The 2 featured beers of the day on the blackboard would definitely please both ends of the beer tasting spectrum. The Sparkling Wit, a clean and crisp Belgian wheat beer, was quite the contrast to the ESB (Extra Special Bitter), an English draught that rocks with pronounced hoppy flavour.
Their beer tasting room also offers snacks, such as the pizzas that we were tasting today – a pierogi pizza with potatoes, caramelised onions, creme fraiche and goat cheese, cheekily named You've Goat to be Kid'n me, alongside with The Fun-Gi at the Party, a flour+water pie topped with mushrooms, arugula and truffle oil, all freshly made in front of us.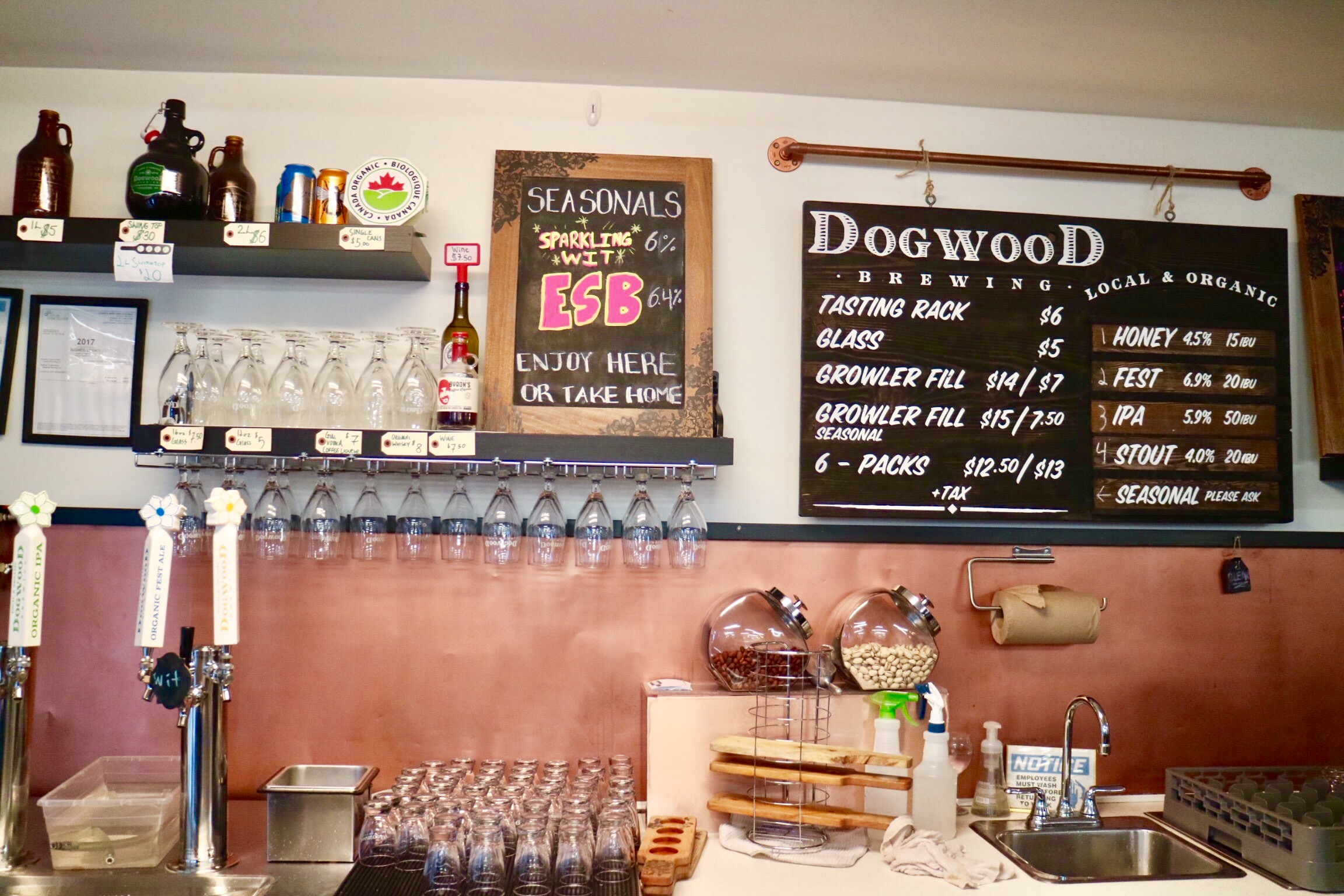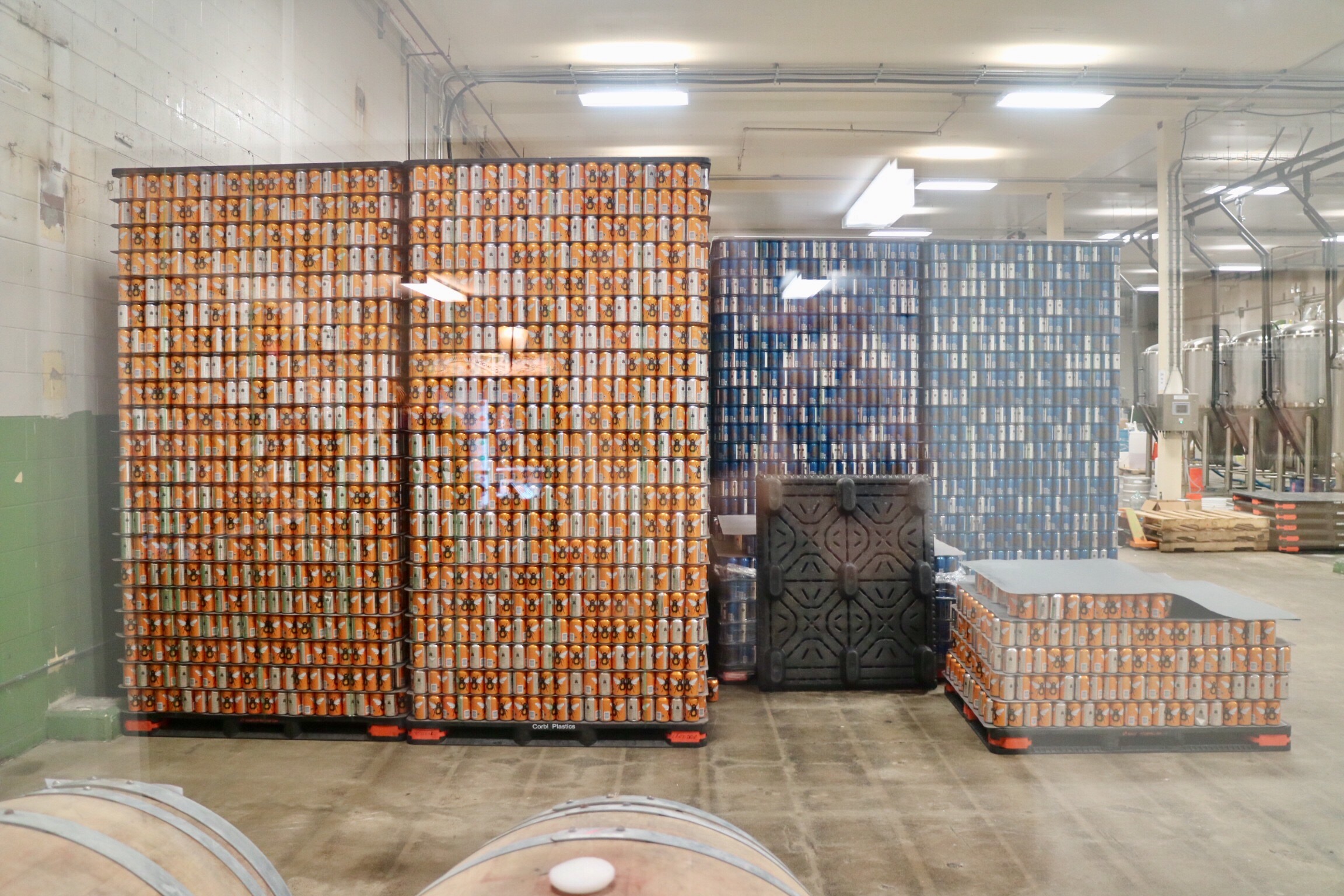 Dosa Hut
The 2nd stop was Dosa Hut in Sunset neighbourhood. I tasted their dosa "tacos "during the Taco Crawl so I'm curious what they would offer for a pizza event.  In fact, they define what they serve as Indo-Chinese cuisine, and they seem to have a very wide range of different speciality dishes on their menu. Today they featured Uthappam, which looked and tasted very much like pizza, although the crust was made from gluten-free rice flour and lentils, with one topped with paneer and one topped with chicken, and a side of coconut creamy dip. We were quite impressed with the texture and the bold flavours while comparing it to regular pizza.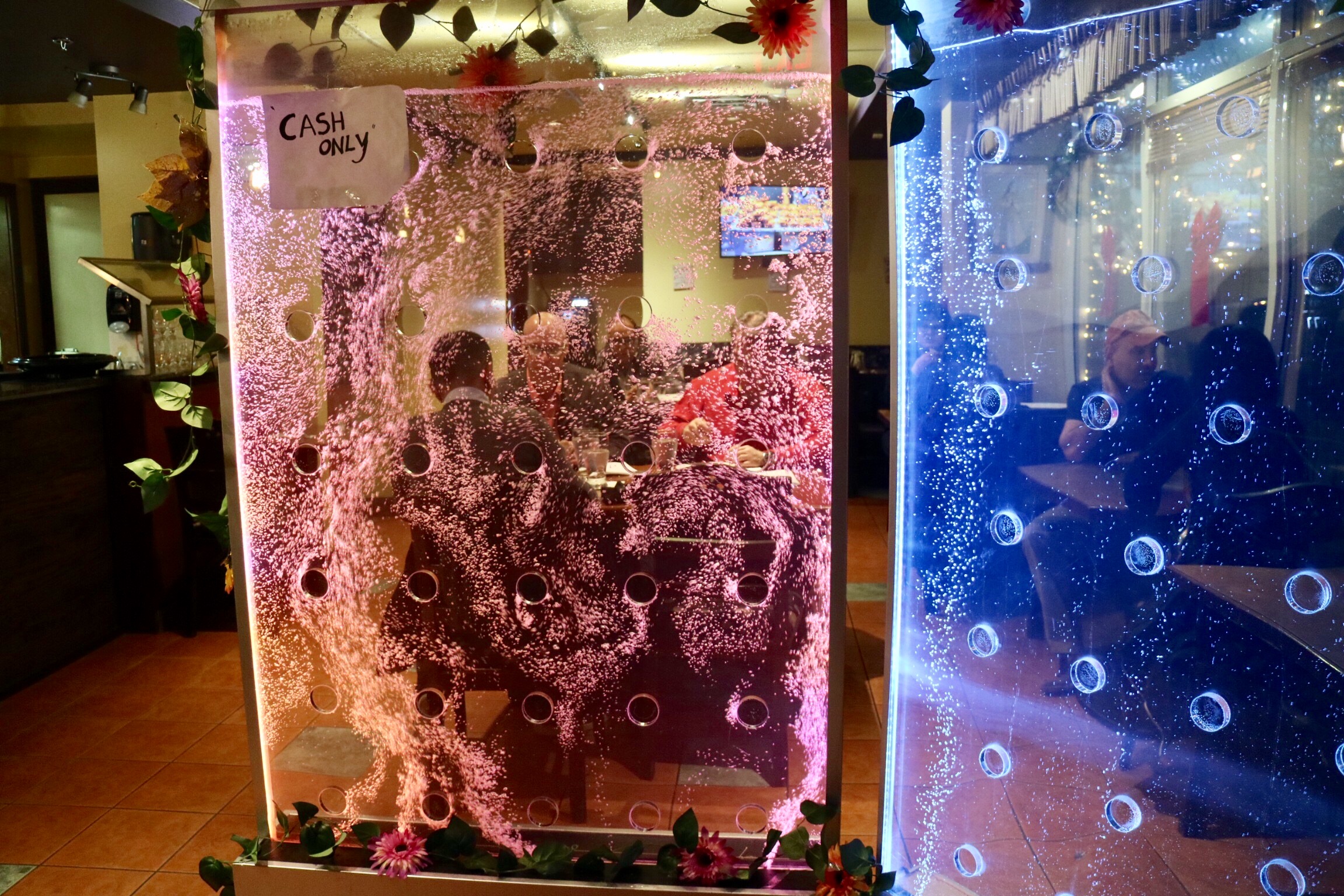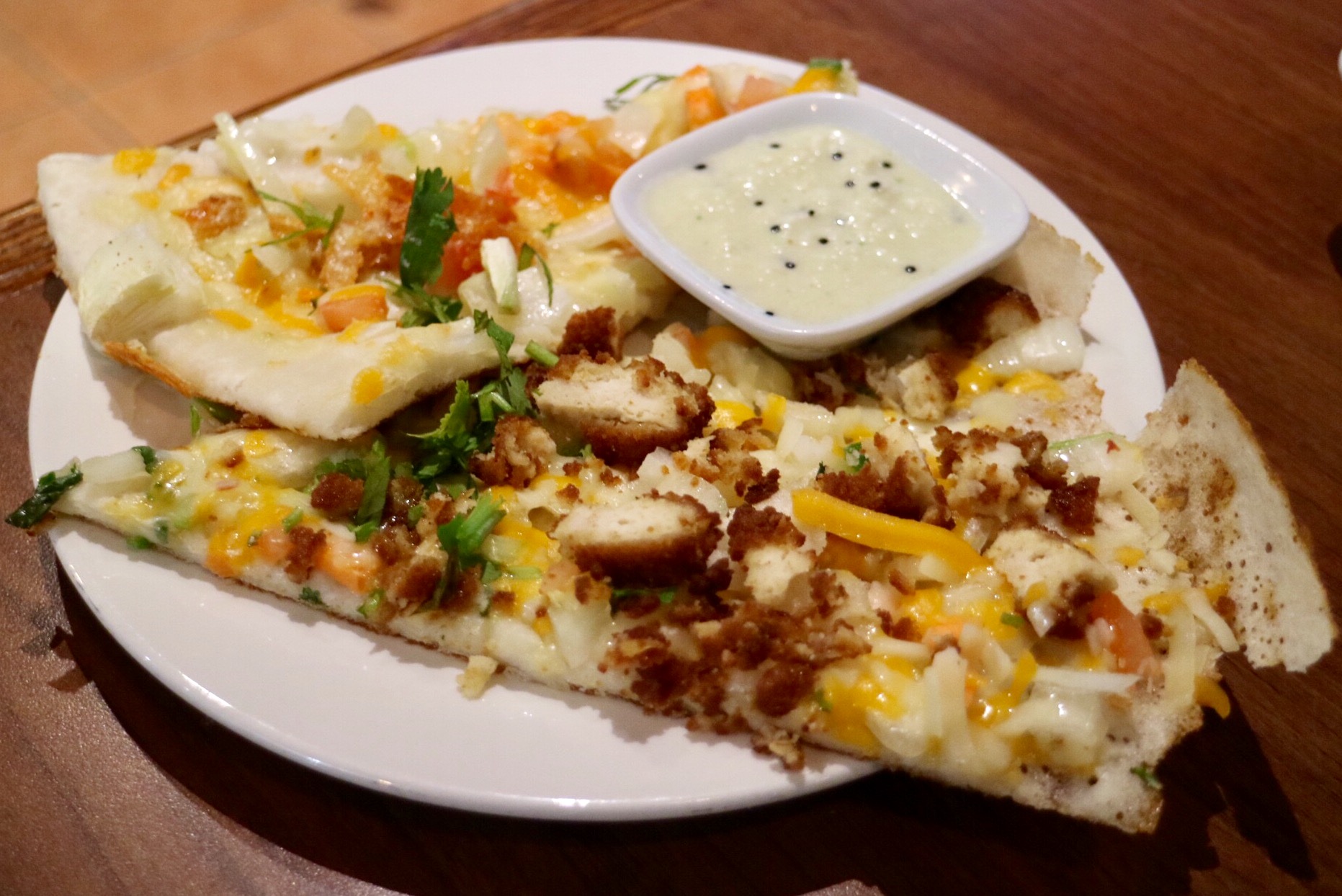 Straight Outta Brooklyn Pizza
Staying on Fraser Street, We drove up from Sunset to Mount Pleasant. Our next top,  Straight Outta Brooklyn Pizza is right on the corner of Kingsway and Fraser. I had visited their old Downtown location on Robson Street to taste their New York style pizza buy valium cheap online pies, and the food at the new location seemed just as consistent. We tried some of their most popular choices: Original (margherita pizza – tomato, fresh mozzarella, basil), Classic (pepperoni pizza), White (cheese pizza – mozz, smoked provolone, ricotta, grana, garlic, oregano),  and Spice (capicollo, spicy salami). I was particularly impressed with the cheese they use on the pizza pies, with which they had achieved the state of UMAMI for my taste buds. This could be addictive!
Ragazzi Pizza
Our next stop is further on the East side.  Ragazzi Pizza, a humble pizza join the Renfrew-Collingwood neighbourhood, specializing in old-country style Italian pizza hand-stretched and stone baked to order. And we are tasting: the Arrabiata (salami, capicollo, onions, chili flakes and mozzarella) and the Carbonara (garlic, black pepper, pancetta and bocconcini).  The quality ingredients were showcased beautifully. For me, the Carbonara was another winner for the UMAMI experience. And I was loving the crust – thin but not too thin, holding up the toppings perfectly.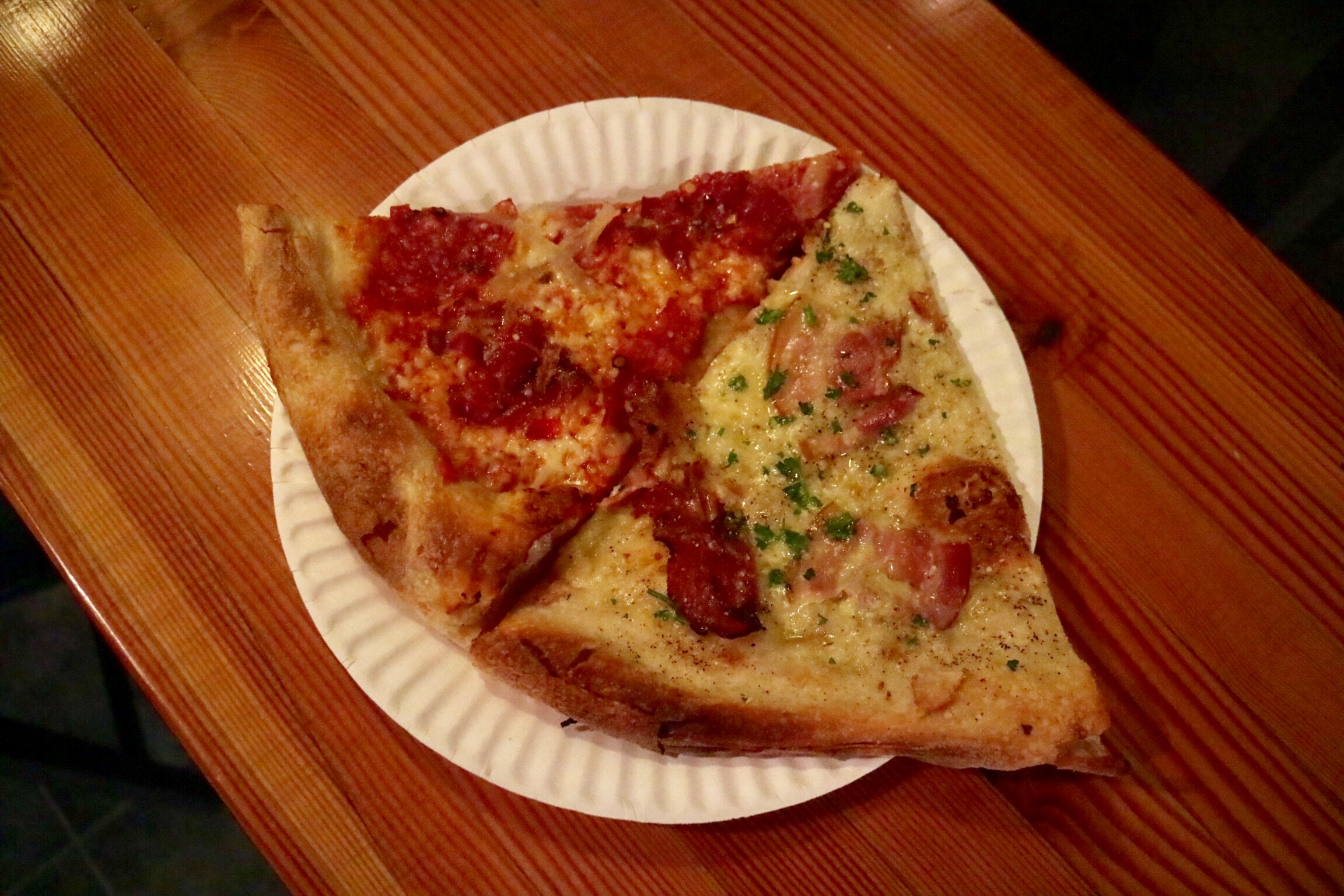 ZeroZero Pizzeria
We headed downtown for our last 2 pizza destination.  ZeroZero is an authentic Roman style Pizzeria located in Gastown.  Different from the Neopolitan style pizza that's all over the city, the pizza crust here was  thicker, but still exhibited a crunchy and bubbly texture. Apparently, their dough needs to be set to rest for 72 hours until risen to desired quality. The choices for the tasting were the Pomodoro, featuring cherry tomatoes, sun-dried tomatoes, oregano, and fresh mozzarella, and the Chorizo, topped with Brussel sprouts.  If you look for much heartier choices for pizza, their pies would satisfy.
Our last stop was Firecrust Neapolitan Pizzeria in Downtown, right outside of Davie Village, where they serve you fully customizable Neapolitan pizza. Here you get to choose your sauce and toppings for your own pizza for a fixed price.  I'm sure this option is great for a lot of people, but personally, I'm more of a fan of featured creations, letting the chef make the design decision for me when it comes to getting a perfectly balanced pizza pie.  So we ordered 2 of their featured pizzas –  the Siciliana, featuring Italian sausage, ham,  prosciutto, tomato Sauce, fior di latte, romano and evoo, and the Prosciutto Arugula, made with romano, evoo, fior di latte and garlic with prosciutto and garnished with arugula at the end. There was a lot of choices on affordable wines as well, which I totally dig.
Going through 12 slices of pizza in one night is no easy feat. I ended up taking quite a few slices home. And for the incredible quality of food, this is definitely one of my favourite Vancouver Foodster events.
The next event will be 5th Anniversary of Tasting Plates! Would I see you there? 🙂