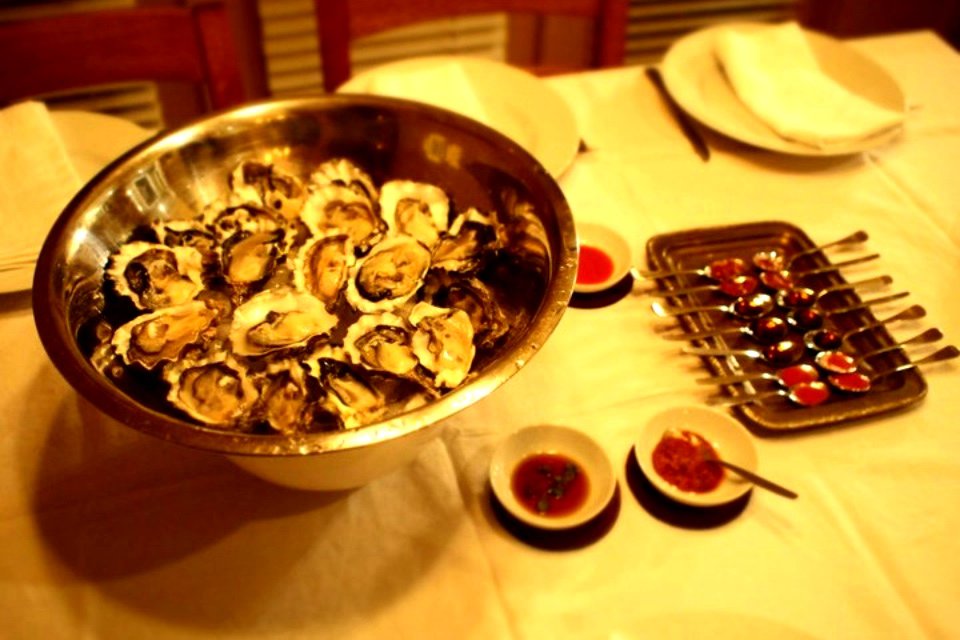 What could possibly be more glamourous than serving raw oysters on half shell with fine champagne: the silky and luxurious texture, and the exciting myth of aphrodisiac quality – truly a delicious gift from the mother nature.
Shucking an oyster is not as hard as you think.
Getting a quality shucker always makes the job easier. Do not forget to scrub the oysters before you try to open them. Place a folded kitchen towel in the palm of your hand and, holding an oyster with the cupped side facing down, use the shucker to pry into the oyster's hinge. Twist the shucker to pop off the top shell. Gently detach the flesh from the top shell and scoop under the oyster to loosen it from the bottom shell. Always serve it on ice and serve with fresh lemon.
A few notable dipping sauces with my own spins:
Ponzu Sauce: a popular Japanese citrus-based sauce.
Any citrus-infused flavour tramadol legal to buy online jives with oysters. Use Ponzu as the base, and add some juice and half tea spoon full of zests from lemon, lime, orange, or even grapefruit. Finely chopped green onion is optional.
Mignonette Sauce: a condiment usually made with minced shallots, cracked pepper, and vinegar.
You make your own Mignonette with any types of light vinegar. My favourite is champagne vinegar.
Cocktail Sauce: commonly ketchup mixed with horseradish.
Tomato flavour clicks with oysters beautifully. If ketchup is too sweet, use a fine tomato sauce with your favourite spice like garlic or basil. Horseradish is a popular choice too. There are places that serve raw oysters with freshly grated horseradish.
Tabasco: many types of chilly sauce enhance the sweetness of fresh oyster, as long as the spiciness is not too overpowering. From Vietnamese Sriracha to Chinese X.O. sauce, a little kick from the spiciness makes the perfect marriage with fresh ocean delicacy.