I was taking my mom for a ride to see the last bit of the maple leaf season. My favorite scenic route of the fall is always going up Southwest Marine Drive all the way to UBC.  A lunch in Kerrisdale seemed adequate after strolling on the westside, and I thought of doing dim sum at Golden Ocean Seafood Restaurant.
Gold Ocean has been around for many years. I remember coming here for dim sum when I was going to UBC a very long time ago. I even worked as a server at the cafe downstairs from the Chinese seafood restaurant for a week. Oh, memories.  I enjoyed the dim sum dishes here back in the days, but since I have been spoiled by good quality dim sum in Richmond, would I still like the food here? I was eager to find out.
The first reaction when we walked in here was, oh boy, they are still using the old school dim sum cart for the Cantonese style brunch service. And they would give you a stamp on your dim sum sheet once you pick a dish from the cart. The number on the stamp represents from which dim sum cart operator the dish is served. When you finish eating, they will count the stamps in the sections of different grades: small ($4.65), medium ($5.99), large ($6.55), and special ($7.75). The price here seems reasonable or even slightly cheaper compared to the typical dim sum places in Richmond.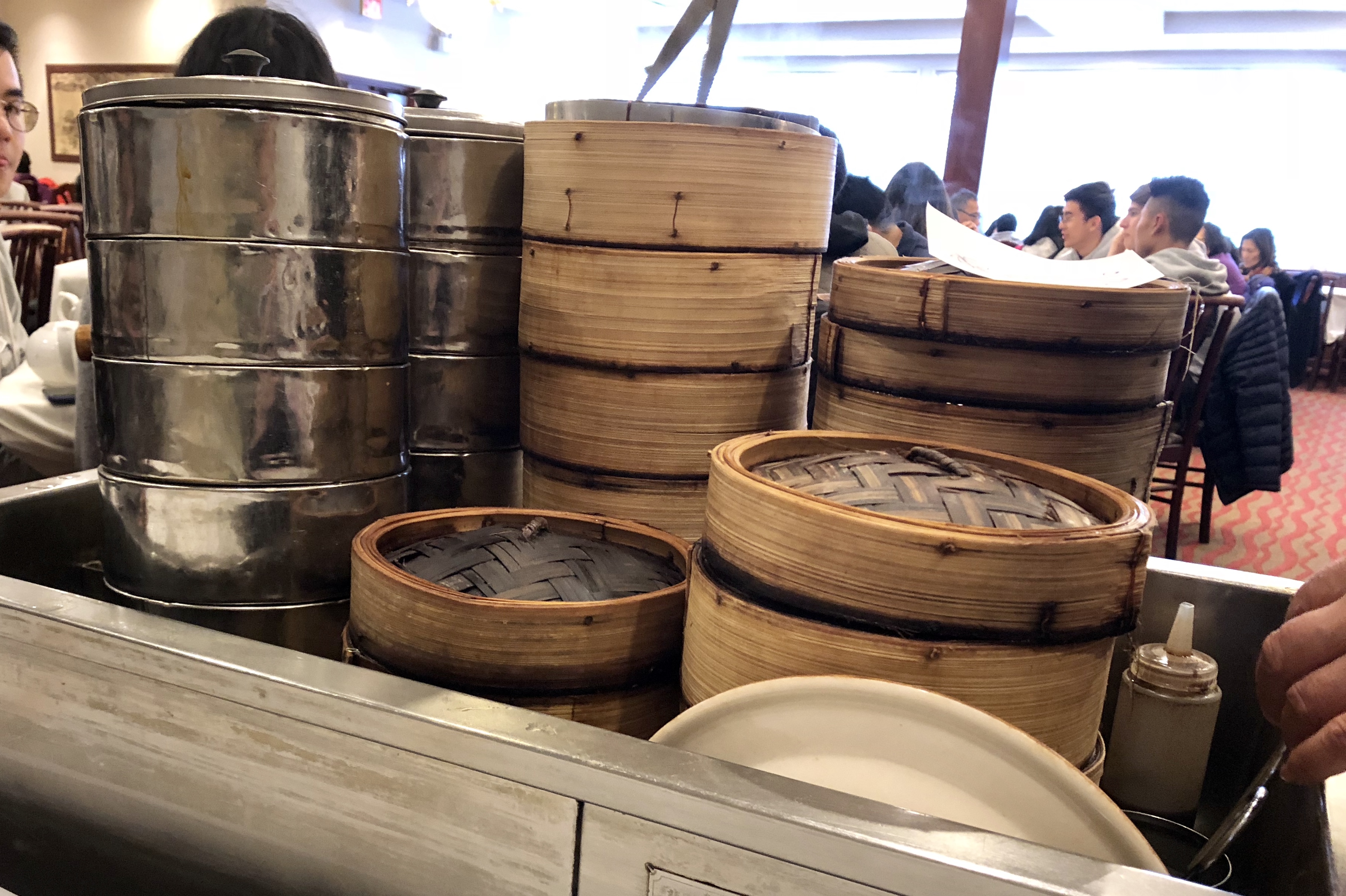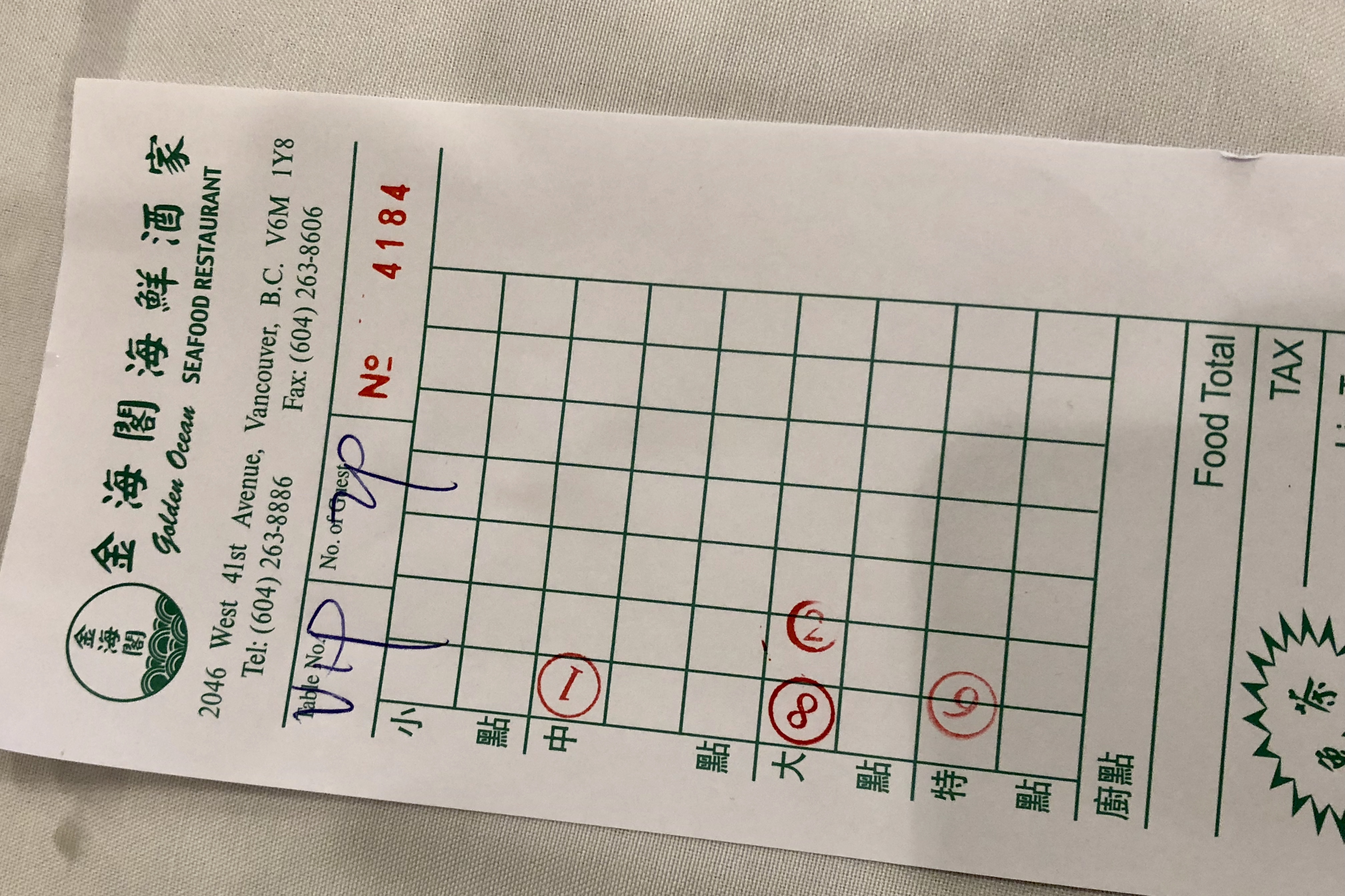 Taste-wise, the dim sum dishes we selected were just okay.  Visually the dishes were lacking refinement.  The Hargow (shrimp dumping) tasted fresh but the skin was not as thin as what I would prefer. My mom loves shrimp and she seemed to enjoy the Deep Fried Shrimp Roll, which was topped with a lot of sesame seeds. But I thought the deep fried roll could be a bit crispier. The Beef Tendon was good and flavourful. But we were disappointed by the Deep Fried Taro Dumpling, as it was not fluffy and crispy like how we like it.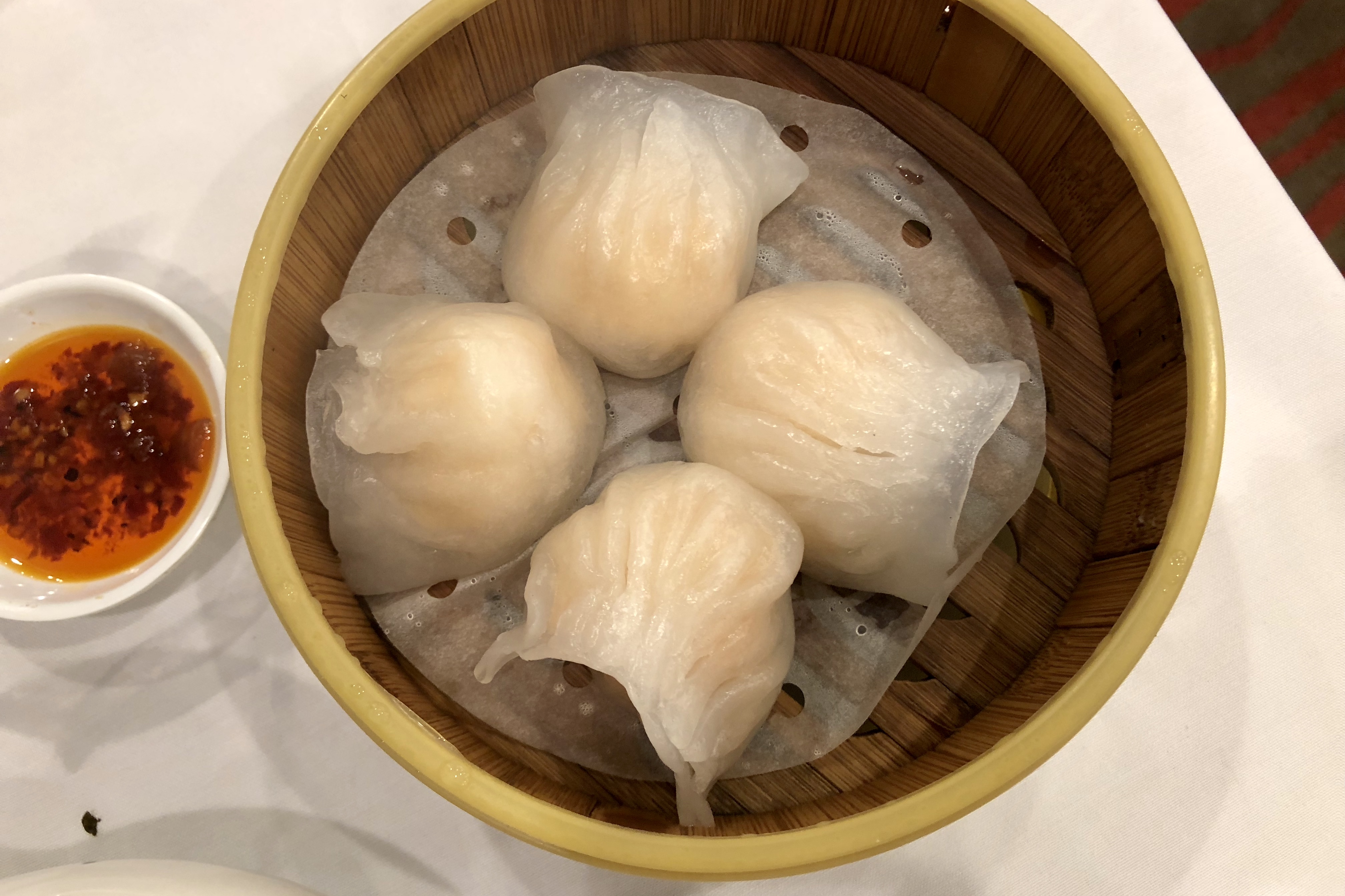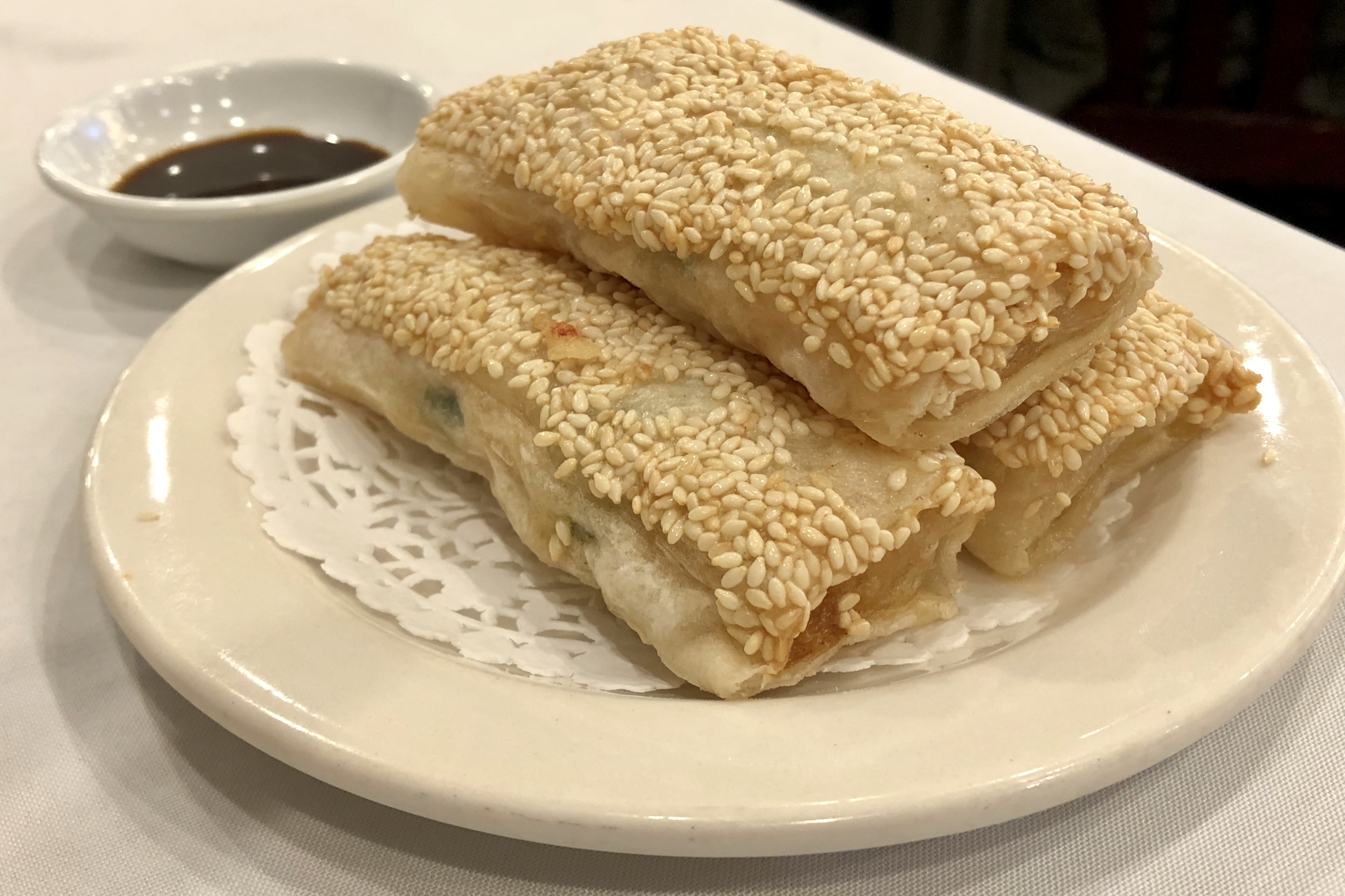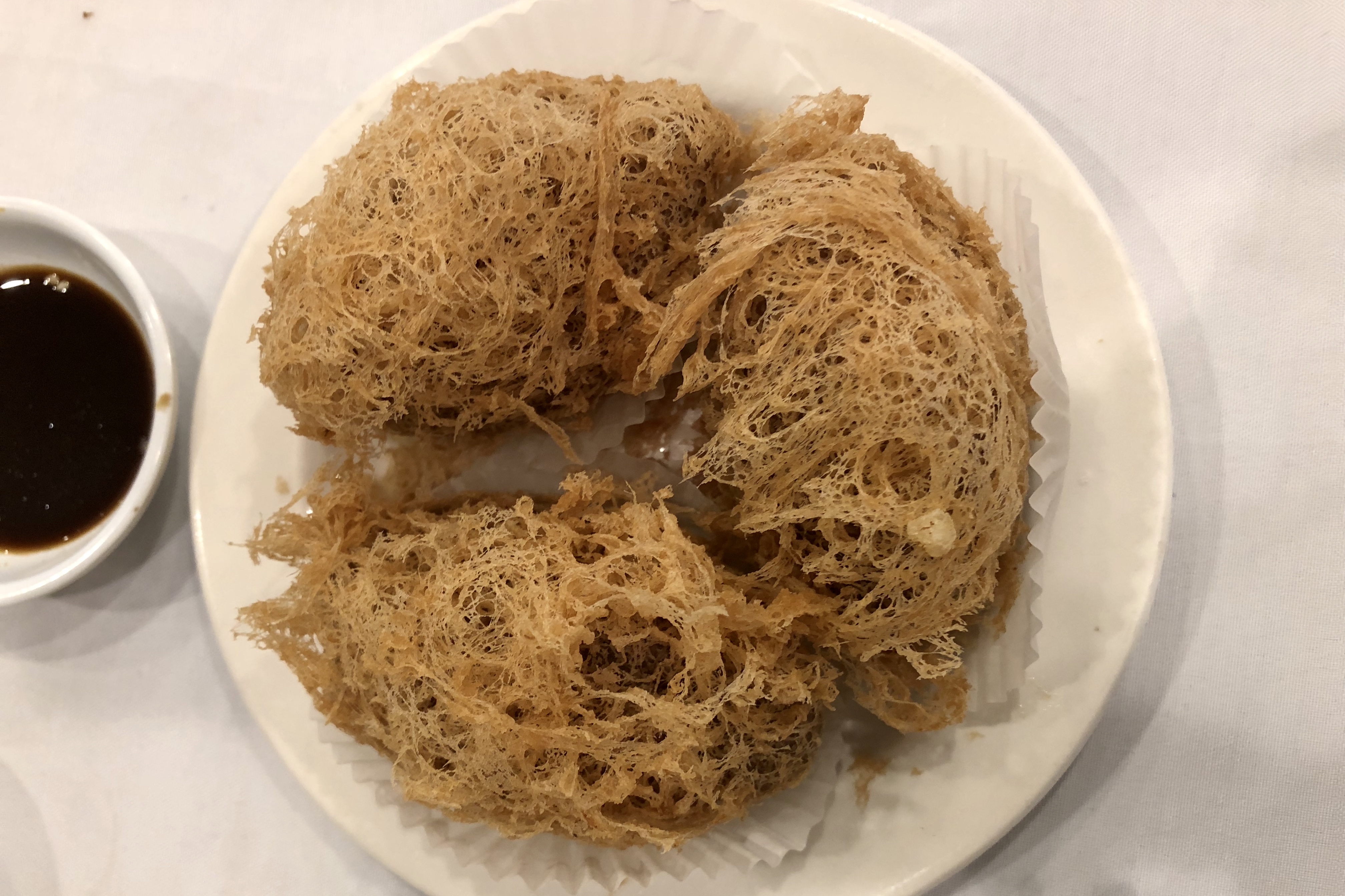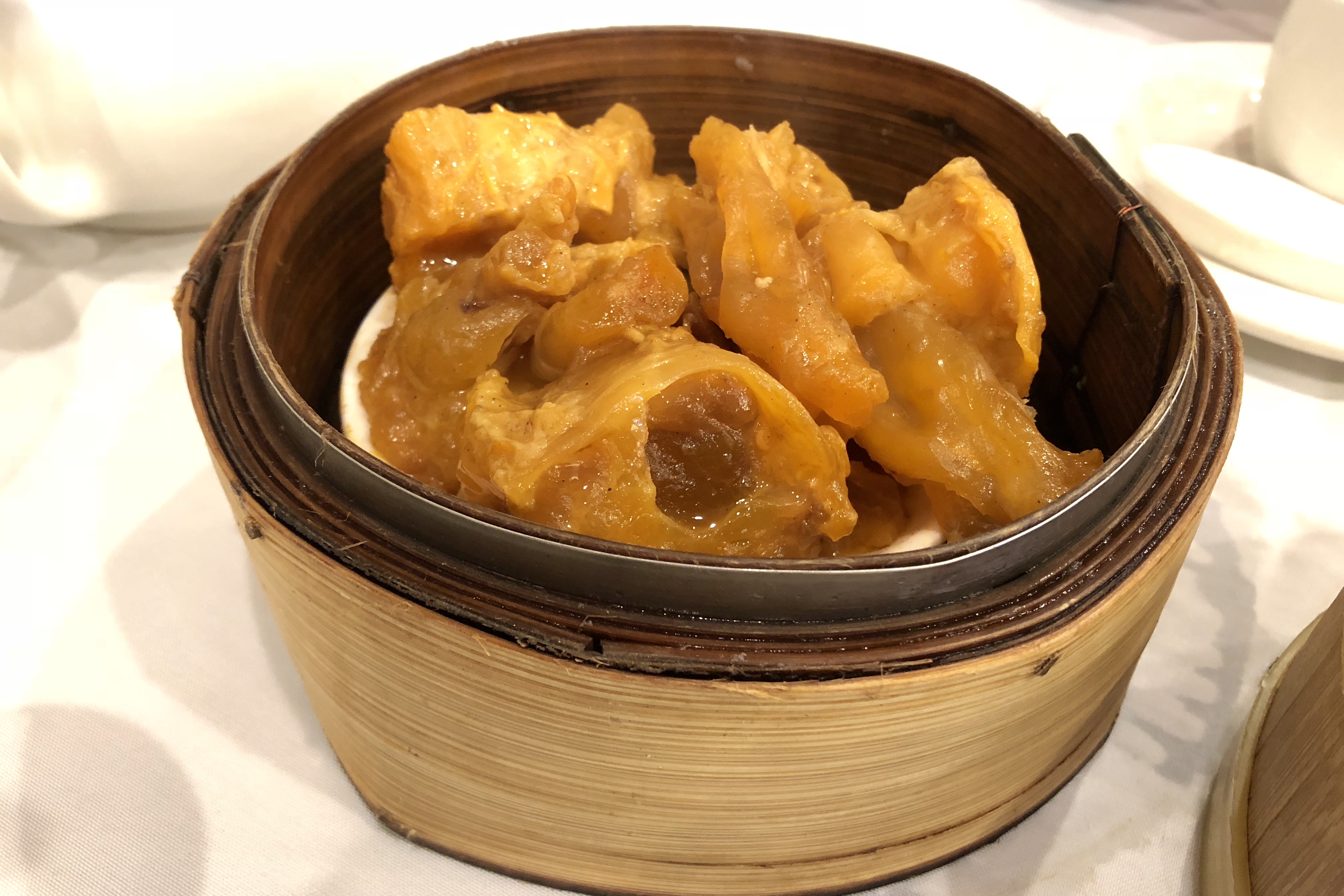 I was overjoyed to find out they serve the Black Sesame Roll, a sweet dim sum dish that has been slowly disappearing from many dim sum menu. The last time I saw this dish, it was in San Francisco's Chinatown. However, the version here was slightly disappointing, as it was not sweet enough, and the sesame flavour was quite subtle as well.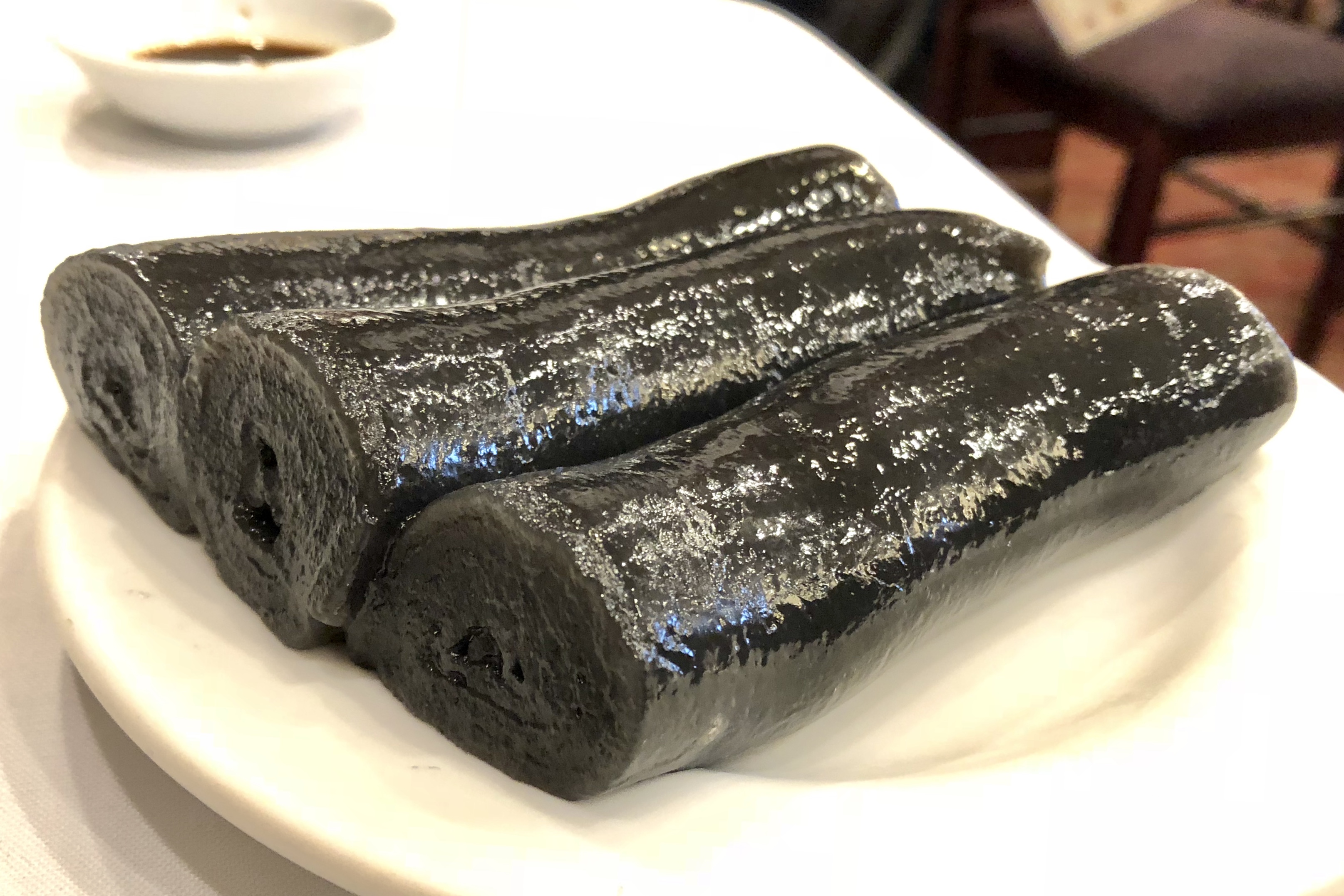 Final thought
The nostalgia of old school dim sum cart service here is worth a visit. The food is not bad, but clearly not in the same league with those Cantonese restaurants in Richmond. But if you are on the west side of the city, particularly in Kerrisdale, McKenzie Heights, Dunbar or even UBC, this seems to be the only choice for dim sum.
$ – $$
Rating: 3/5
Golden Ocean Seafood Restaurant
2046 W 41st Ave, Vancouver, BC V6M 1Y7
(604) 263-8886