As our boss out in Ontario generously offered a lunch treat to our team, I immediately wanted to suggest where to go. As our office in Downtown Waterfront area, the first choice came to my mind was Miku.
But some of my teammates weren't too crazy about spending over $15 for one sushi roll – some suggested Joey Bentall One, where is next to our building, and some even suggested Shabusen. Err… all-you-can-eat sushi? I have not had that in years. My stomach even twitched a little bit when I heard that term all-you-can-eat.
After voting, the decision was set on Joey, which I was not too crazy about. I went to this particular location of the national chained restaurant giant at least 3 times before, and none of them were worth mentioning. But it is an office holiday lunch! I really should stop whining and try to have some good times with my colleagues.
As Jennifer set her eyes on steaks, I quickly followed. With a boring menu of "upscale" diner dishes, steaks are the top choices if budget is not a big issue.
I ordered Fillet Mignon with a side of Mushroom Jus, as a lot of my teammates were going for the New York Steak. I just had strip loin steak a couple days ago at home so I thought I should probably get tenderloin instead. As I saw 'Ultimate Tenderness' written right besides Fillet Mignon, I decided to put it to a test by getting it Medium well. And the result is – let's say the steak was not tough or chewy, but it was not exactly valium where to buy tender either. But the flavours from the seasoning and the meat were not bad at all. But the Mushroom Jus hit me like a rock of cracked black peppers. It was soooooo peppery that I hardly tasted the mushrooms in the sauce. However, I enjoyed their signature crispy mashed potato as I always did. I think only they do it this way at Joey – mashed potato wrapped with spring roll wrapper and deep fried to golden and crispy. What a fun way to eat mashed potato! There was a great amount of bacon bits and green onion all over the spring roll of mashed potato. Visually it was just a mess! I seriously would not pay $34 myself for this.
My colleagues seemed to enjoy their food mostly. For a corporate lunch this place offers you something quick and palatable but far from interesting and inspiring. The price tag might look good in front of the client, but the food is just not that great. For $34, I would certainly have a much better lunch at Miku!!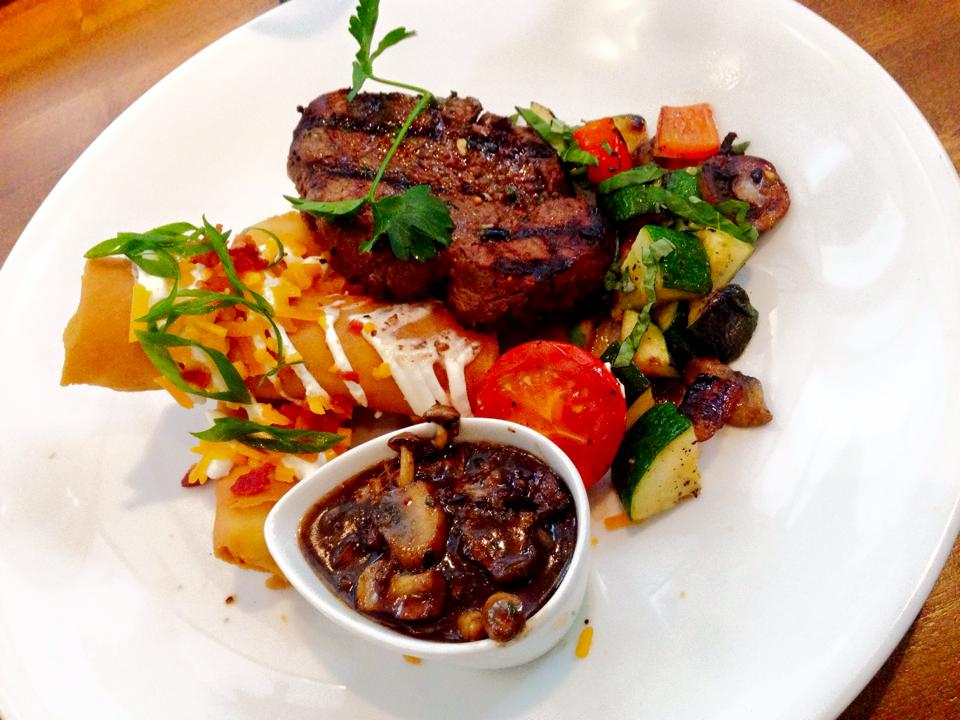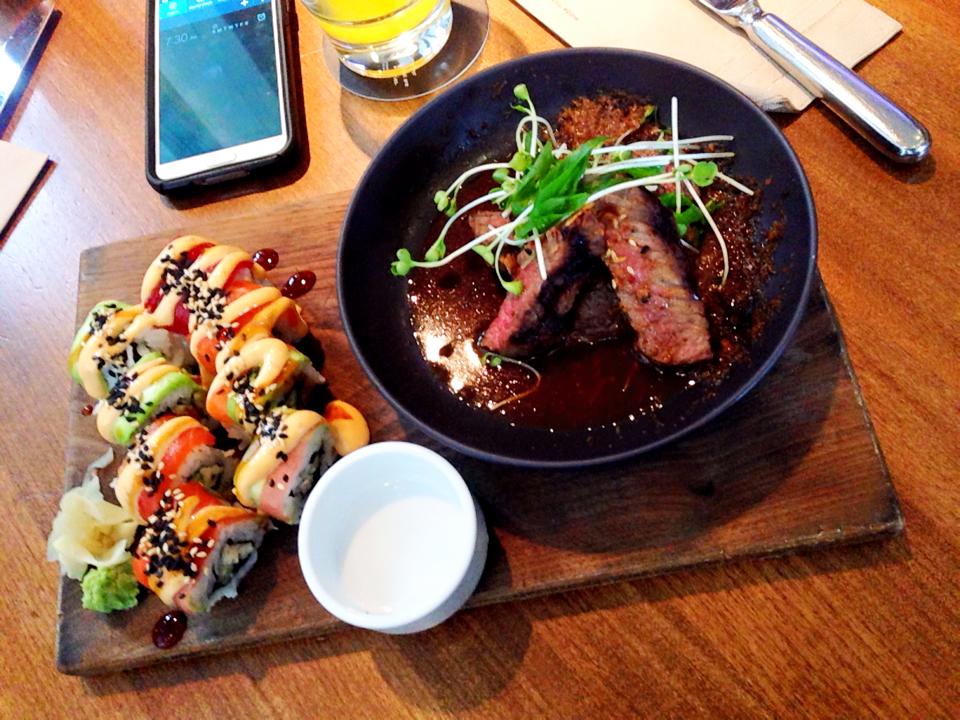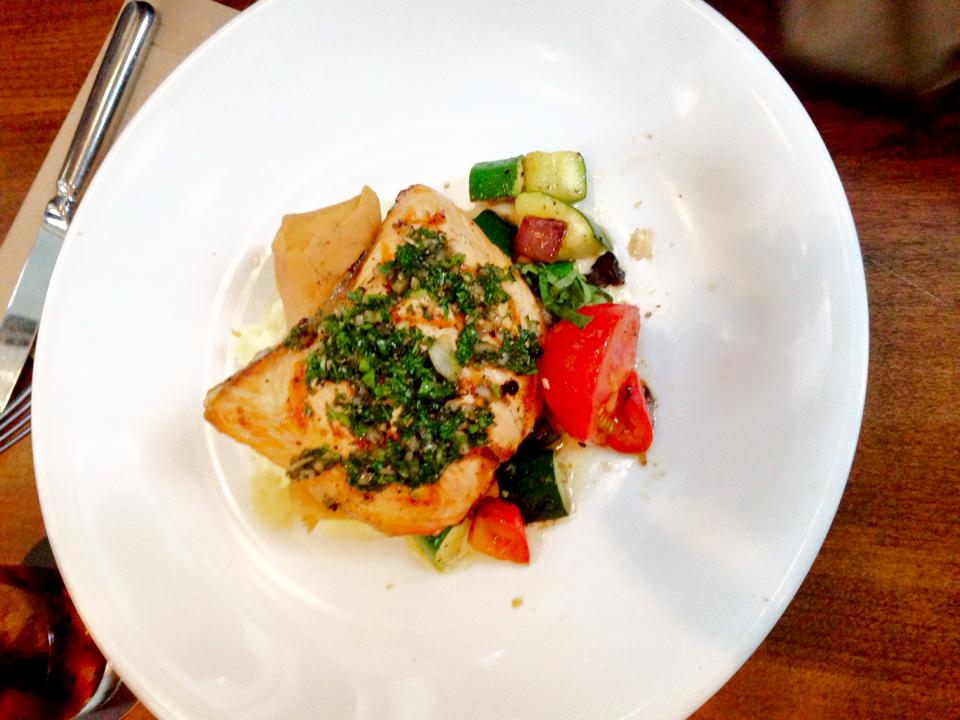 Official website:
http://joeyrestaurants.com/locations/#!/restaurant/237/canada
Map and other reviews: