In my memories, Burgoo's menu was consisting of comforting stews, soups and saucy dishes from all around the world.  However my last visit to one of their locations must be at least 8 years ago. Sitting at Burgoo on Burrard,  their latest location that was just opened in the late summer, I feel like looking at a menu of one of the Irish Pubs in Vancouver. The more comprehensive menu has a wider range of international flavours. I'm pretty sure they didn't have the Korean Chicken Wings back then. And I'm not sure if they offered so many Sandwiches or Salads back then either. At least at this new downtown location on Burrard, this menu would cater to international travellers or hotel guests who have very different tastes. But I was a little saddened by how generic this menu looks.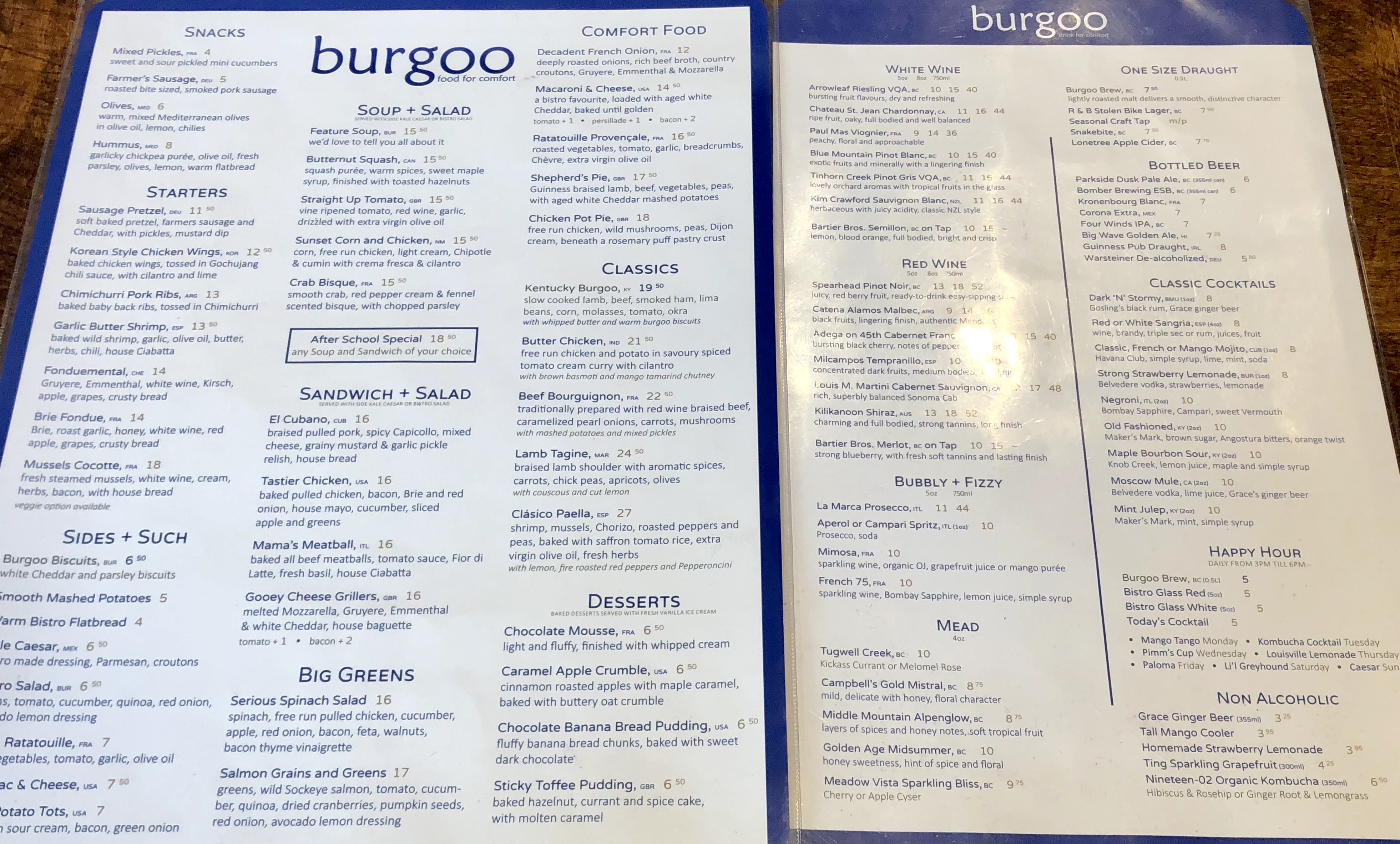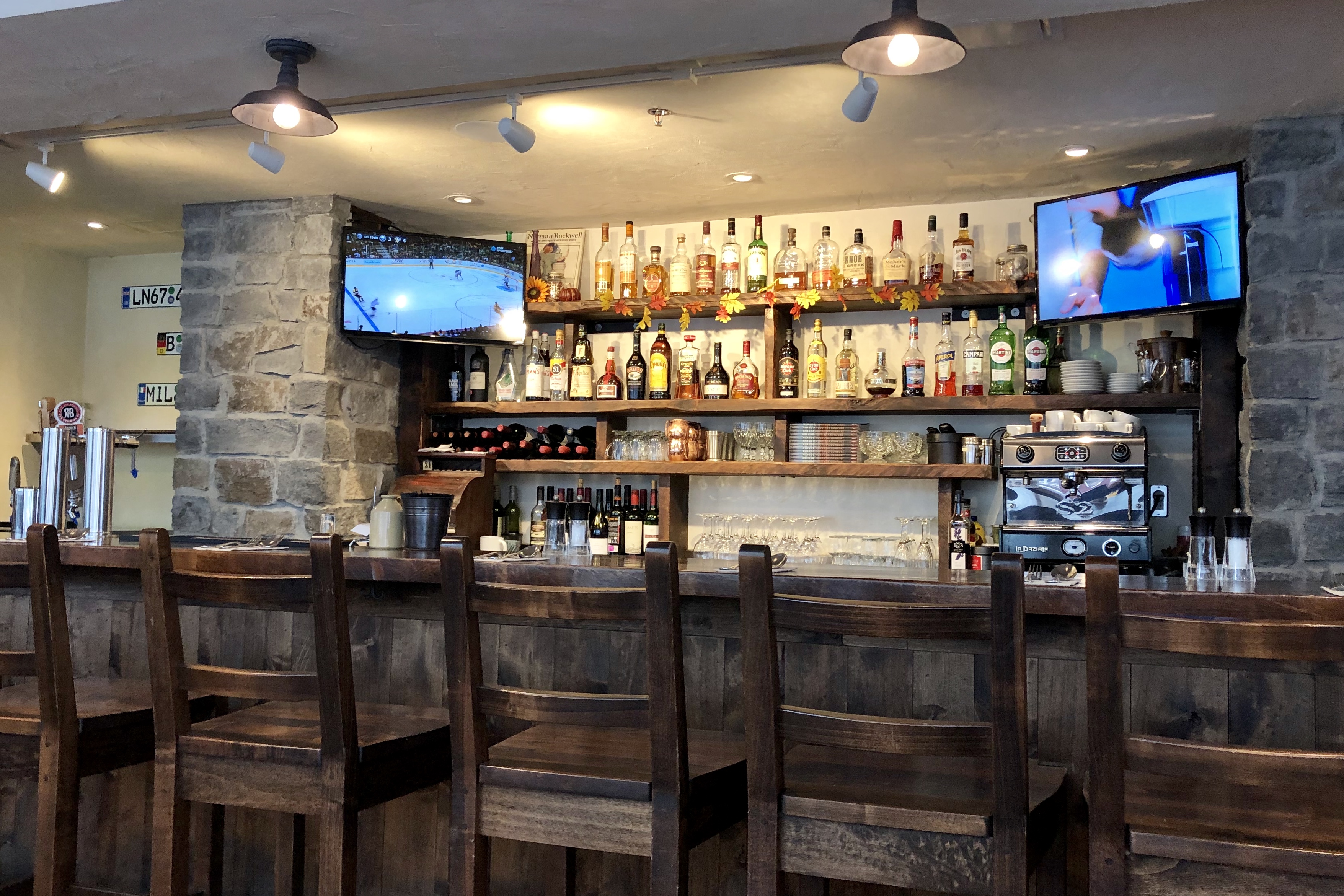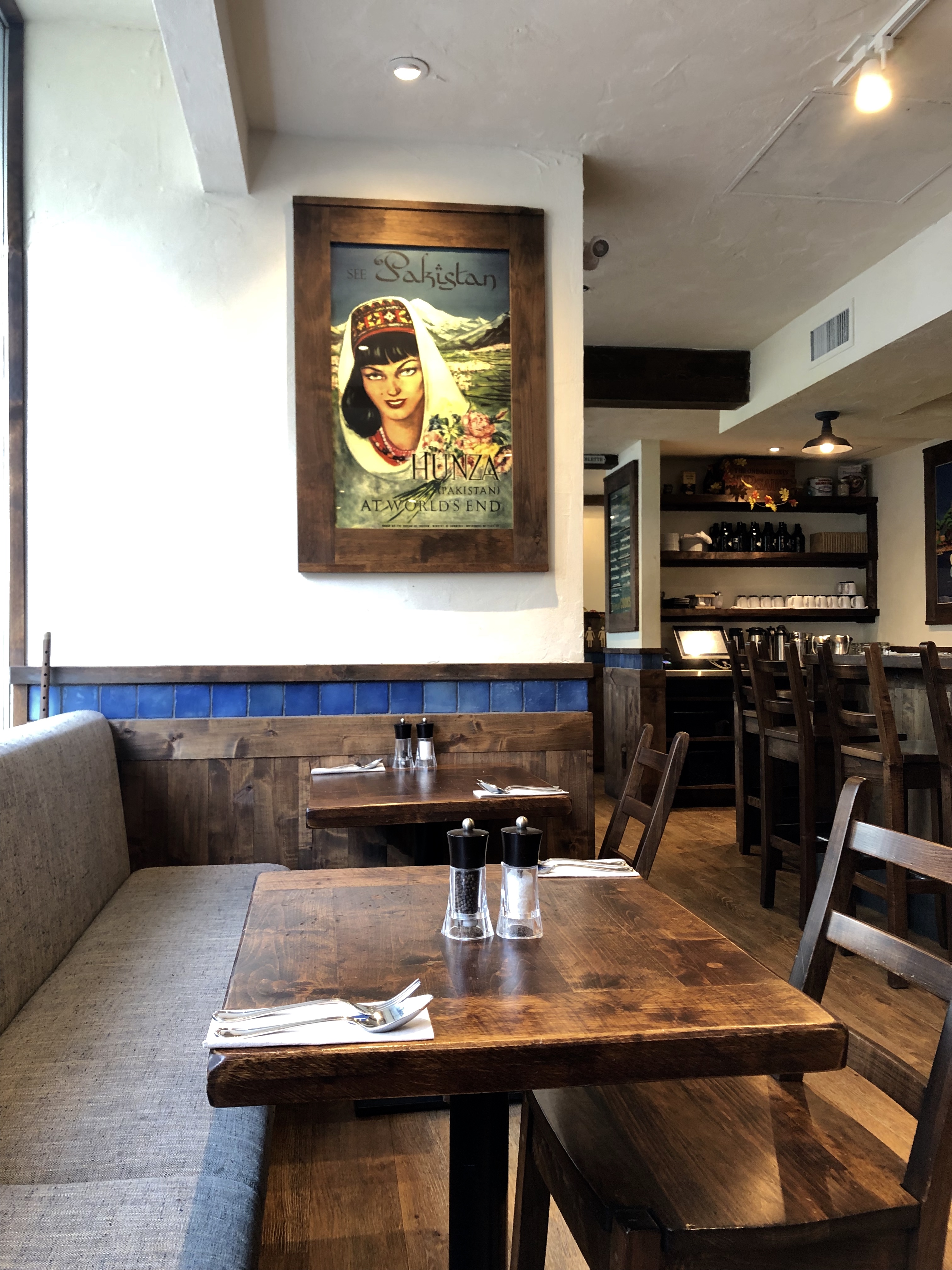 I was determined to try their classic items.  I ordered the Decadent French Onion Soup ($12) and the Burgoo Biscuits ($6), with a drink of the Tall Mango Cooler ($3.95). The onion sup was exactly I wanted for such a chilly day — the warm and savoury broth with hearty bread and melted cheese on top, each bite was indeed quite decadent. But I would love the onion flavour to be a little heavier in the soup. The biscuits were not light but fluffy enough, tasted a lot of onion and other herbs and spices. The biggest surprise was the manger drink, it was very flavourful with taste of fresh mango, sweet, and with a boost of acidity. However, I felt like it was too much food. The soup alone was enough to fill me up. And the 3 items combined cost me over $30 including tip. For a casual lunch it seemed a little pricey.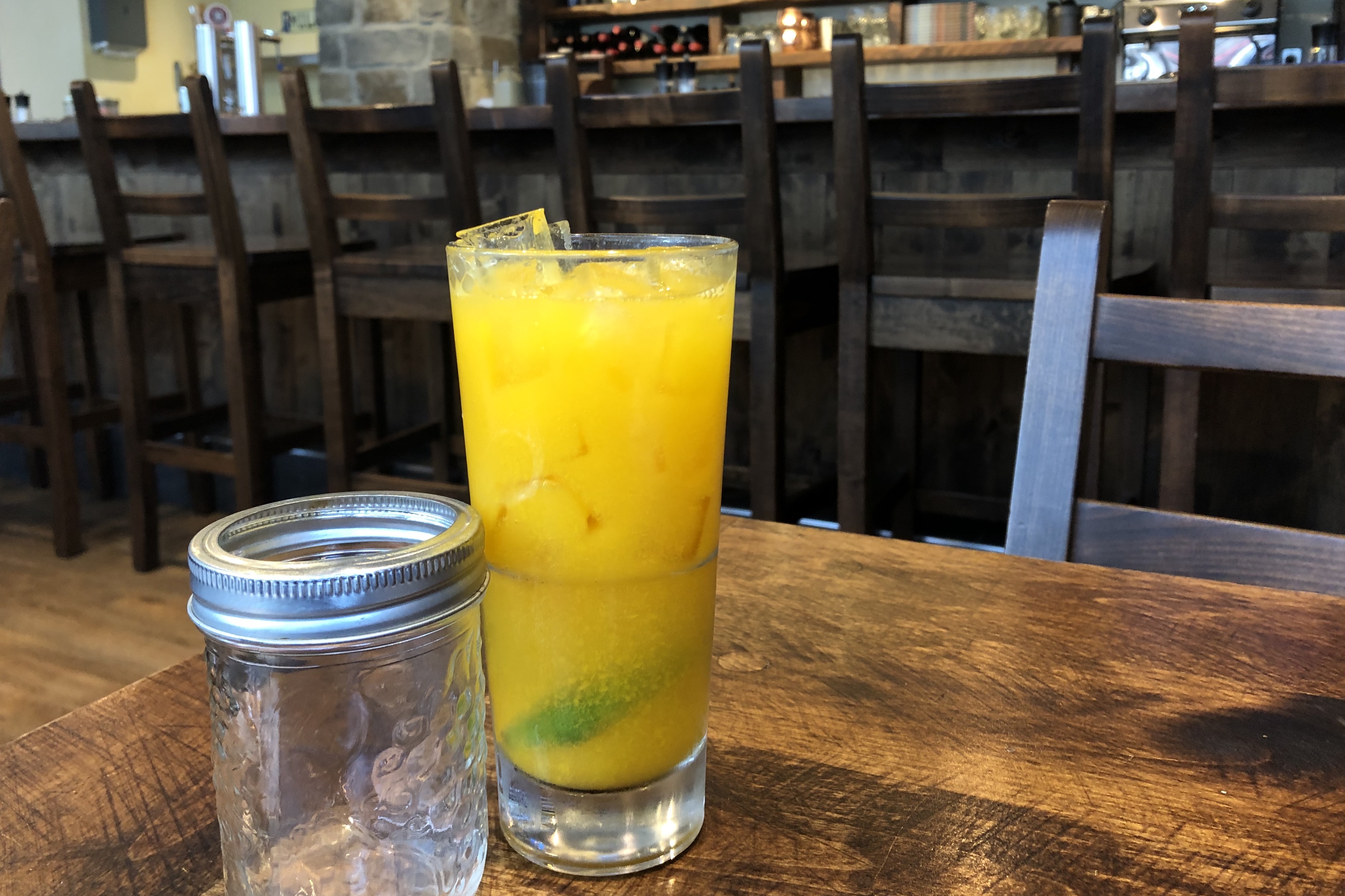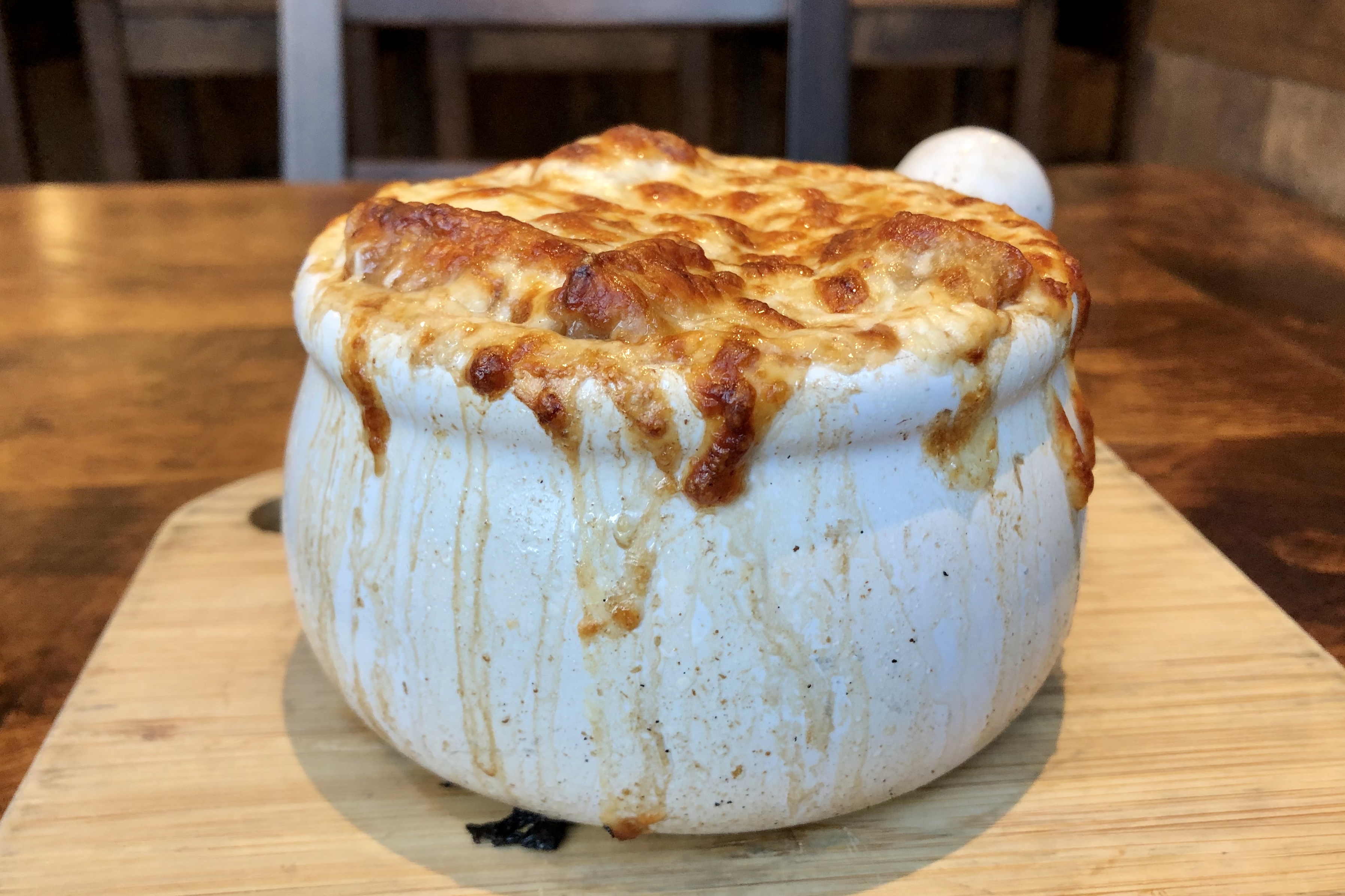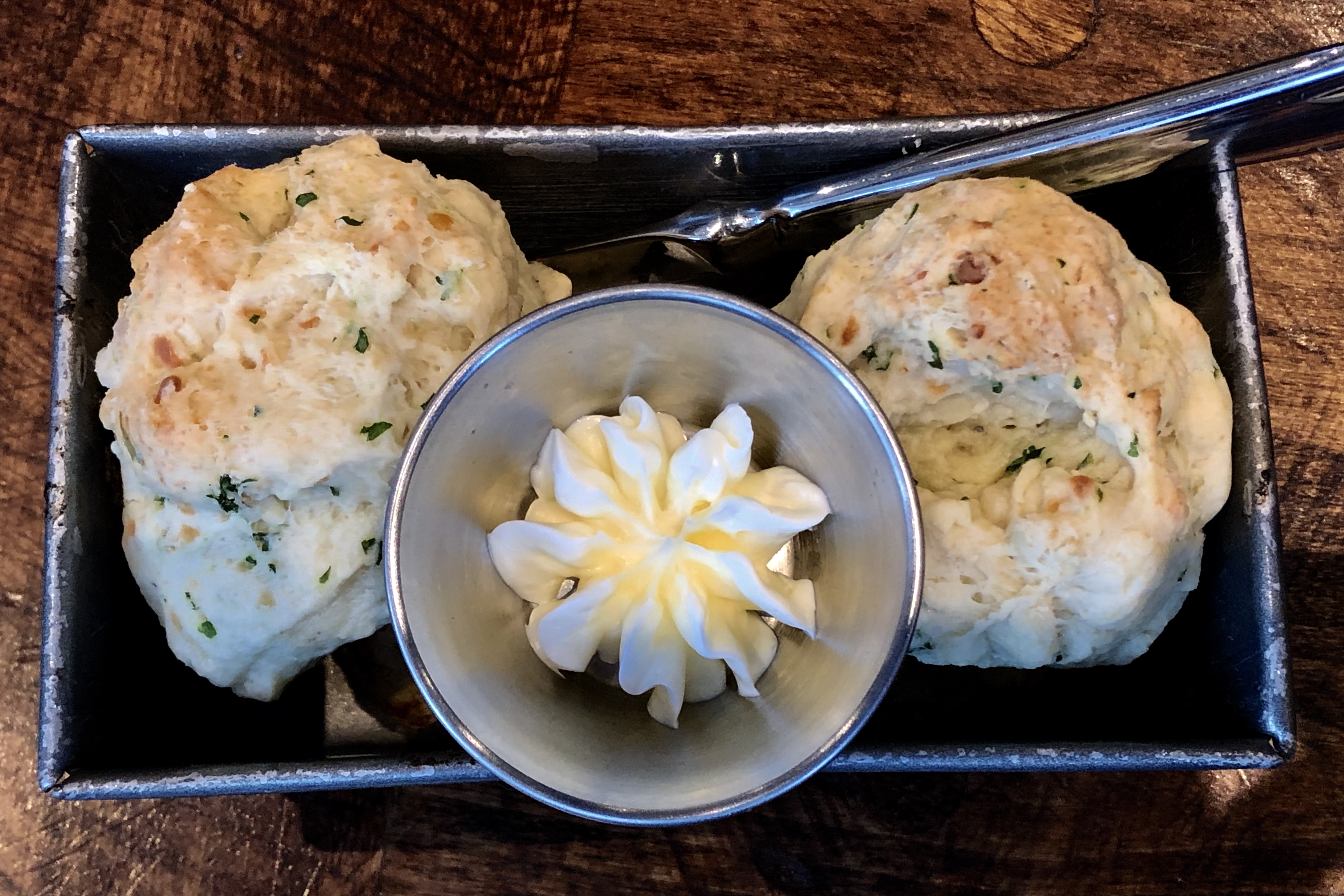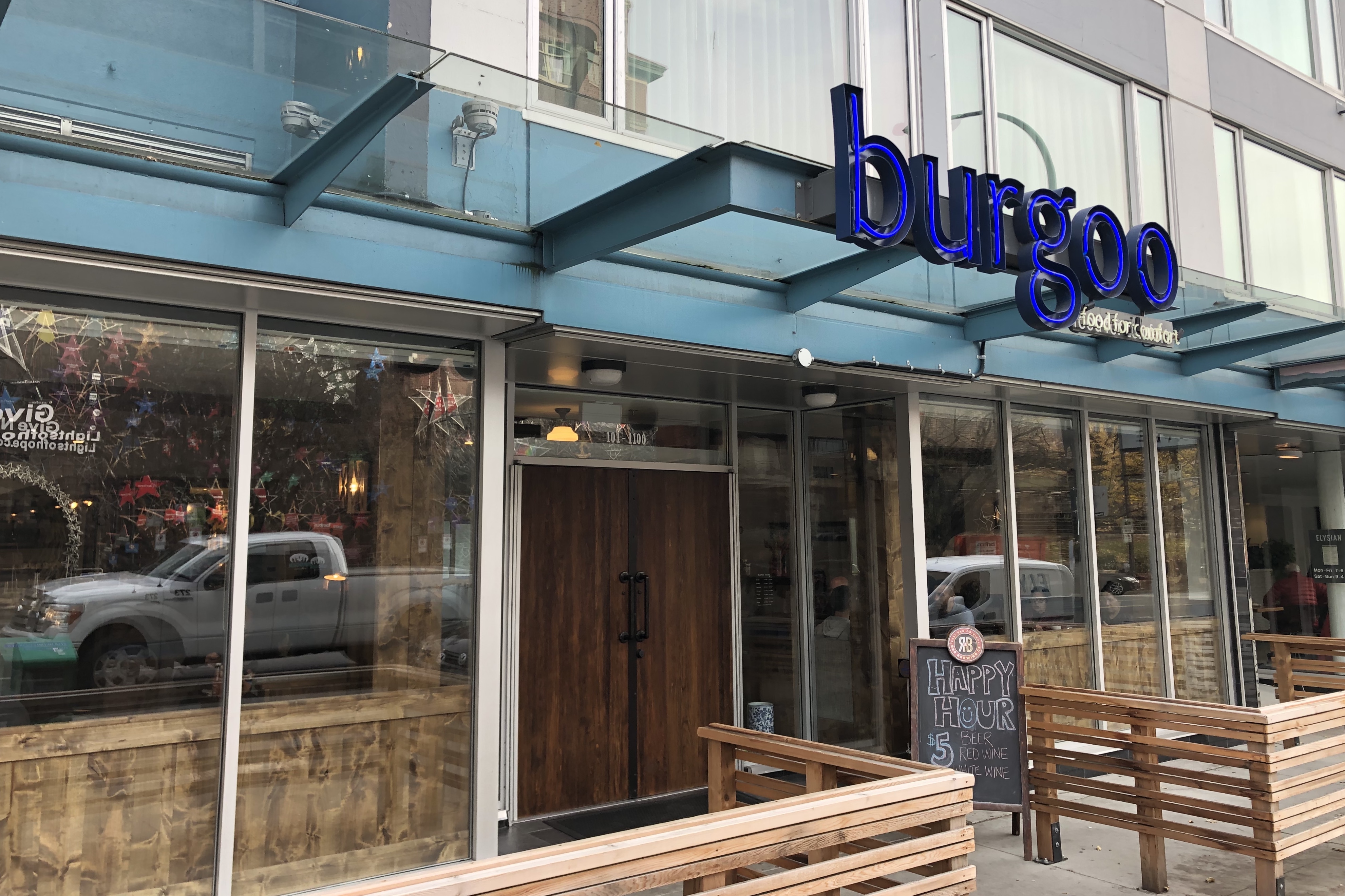 Final thought
Burgoo's latest location on Burrard is good news to people who crave for comfort food now and then in Downtown.In spite of being non-alcoholic, the Tall Mango Cooler is such a delicious mixed drink with a taste of real mango, and is something I definitely recommend. Both the Decadent French Onion Soup and the House-made Biscuits did provide me comfort on a chilly day. Although getting both would cost me over $20. I truly hope there's a small version of the onion soup with only one biscuit on the side, which might make me come back here all the time!  I'm a huge fan of French Onion Soup!
$$
rating: 3.5/5
Burgoo on Burrard
101-1100 Burrard St, Vancouver, BC V6Z 1Y9
(604) 416-1444 or burgoo.ca