Liuyishou, one of the world's biggest hot pot restaurant chain, has been having special deals at the 3 Greater Vancouver location. I was invited to try one of their hot pot dinner sets and was truly impressed with the quality and the value.
There are 4 dinner sets designed for food lovers with different needs. , from the luxury all-beef set,  the traditional Chongqing set to the healthy low calory set.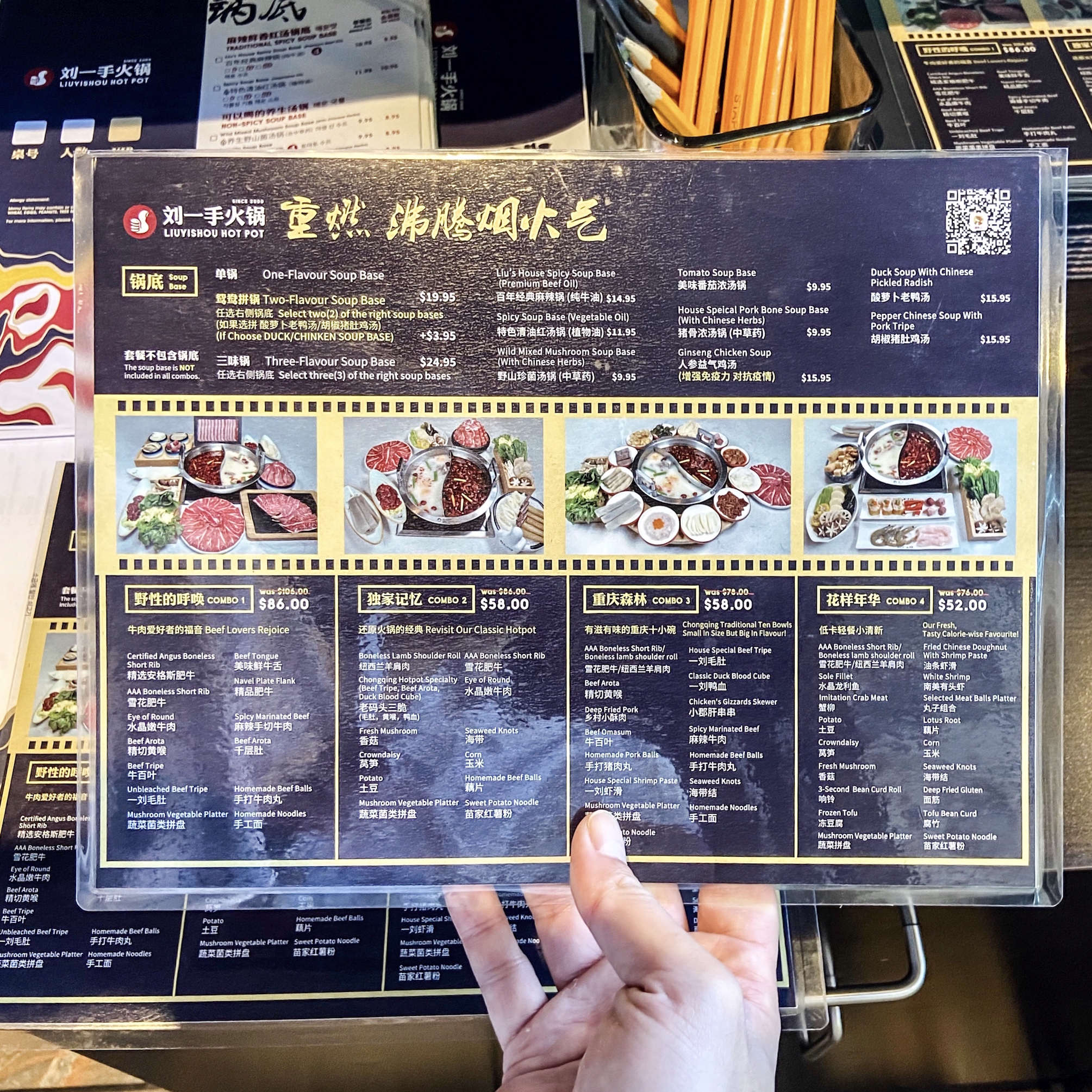 We tried the Combo 3, the Chongqing Traditional 10-Bowl Set, which offer the most common dishes that people in Chonqing or Sichuan, China would enjoy. You definitely need to be adventurous to enjoy some of the dishes, such as Duck Blood, Beef Aoerta, and Beef Tripe. But other than these dishes, Specialty Spicy Beef, Handmade Shrimp Paste, Handmade Meatballs, and Spicy Deep Fried Pork.  On top of the 10 bowls, there is also a plate of AAA short rib, a vegetable & mushroom platter, and specialty handmade noodle that comes with the combo. The combo is only $58 and it can feed 2-4 people. That's the beauty of the having hotspot, you can always order a side dish of meat, vegetables or specialty food if you need to eat more, just like at Dim Sum!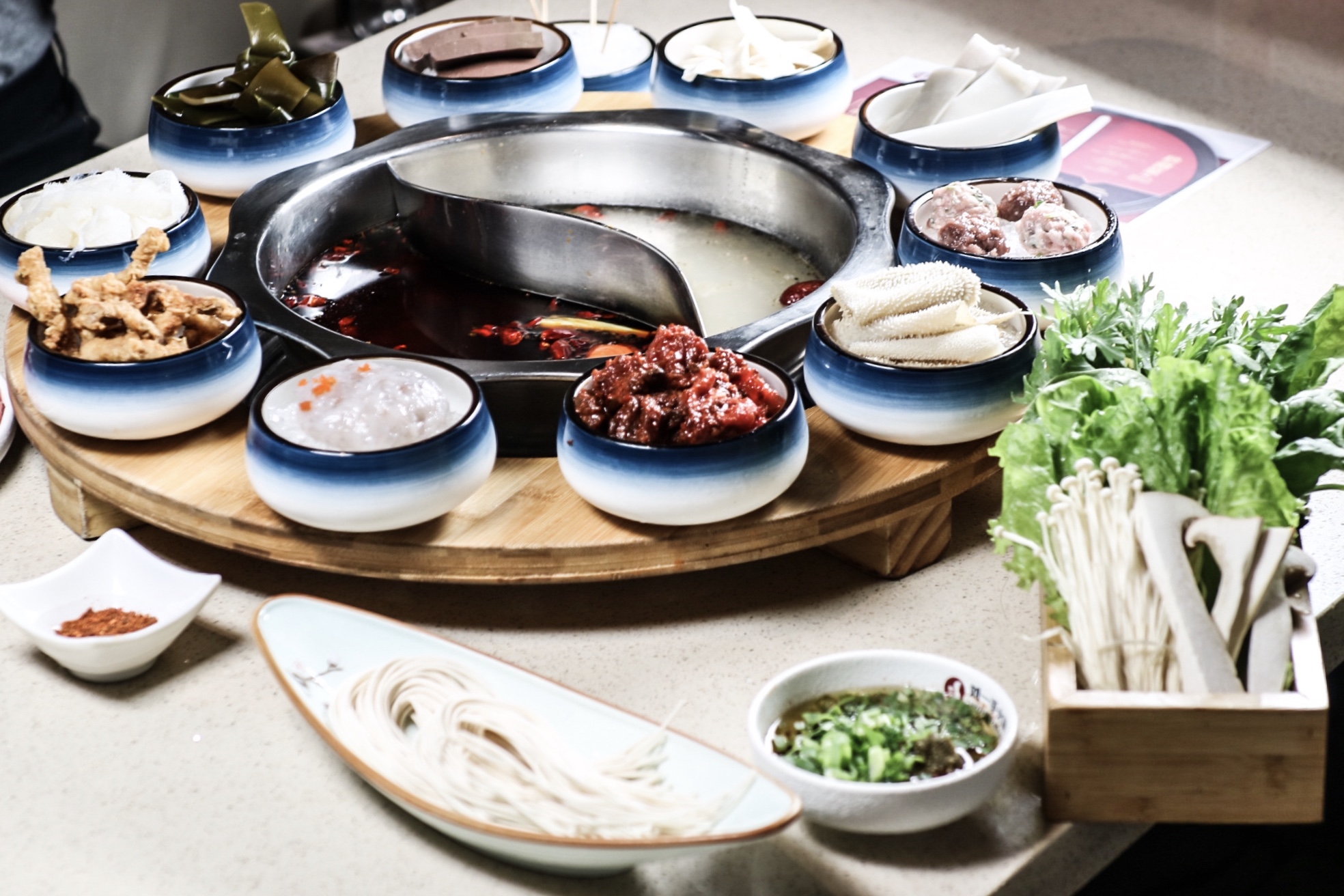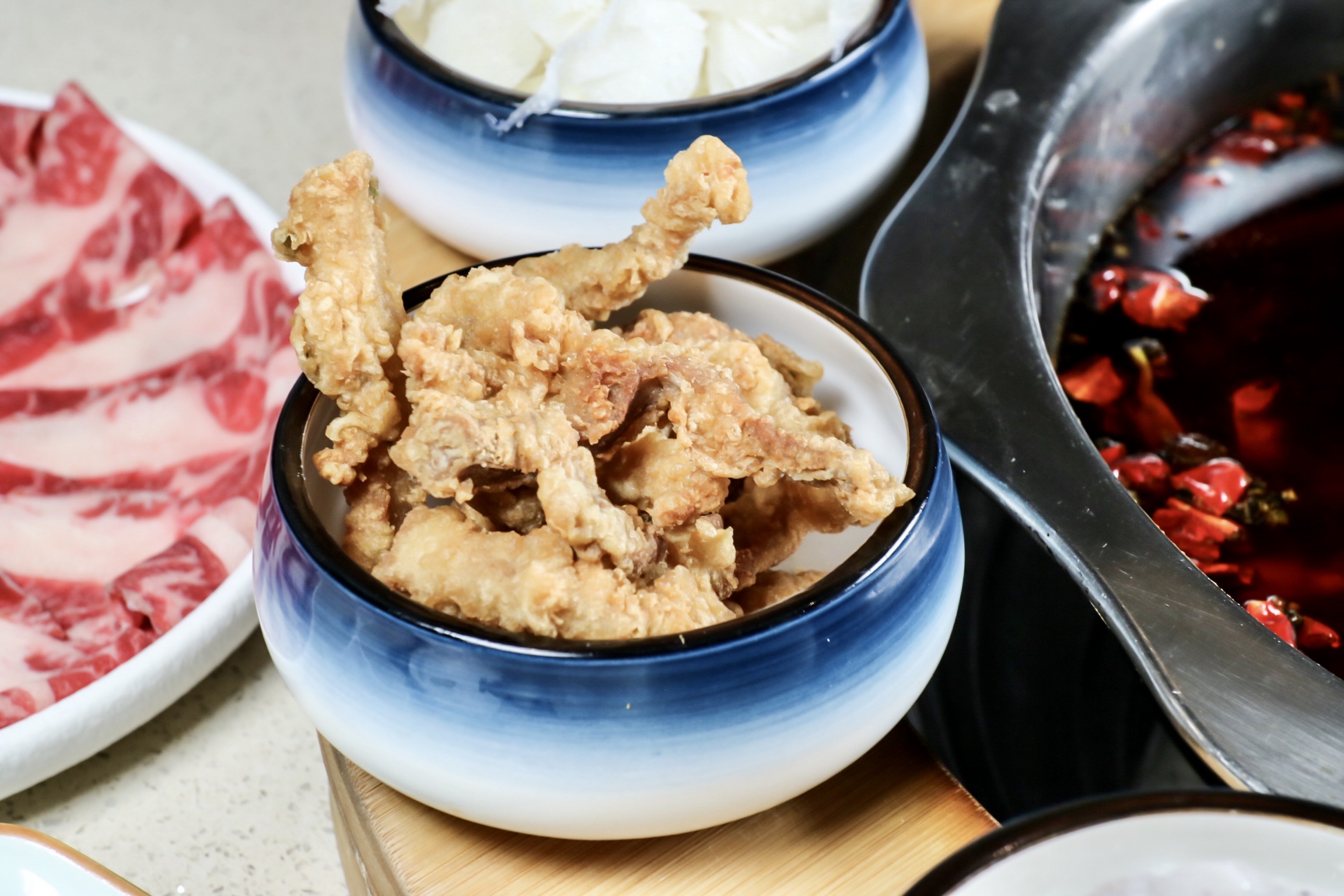 The hot pot set does not include a hotpot soup. So you need to order a hot pot soup or even 2 or 3 kinds of hot pot soup for the hotpot feast. I highly recommend the Traditional Chongqing Mala Butter Soup for the Chongqing theme and maximum flavor. However, it could be pretty spicy.  You can also find non-spicy soups like Ginseng Chicken, Pickled Radish & Duck, Fresh Tomato, and Pork Bone Broth on the menu.  We ordered both the Traditional Chonqing and the Ginseng Chicken soups and it cost us $24. The hotpot soups and soup combos cost around $10 – $24.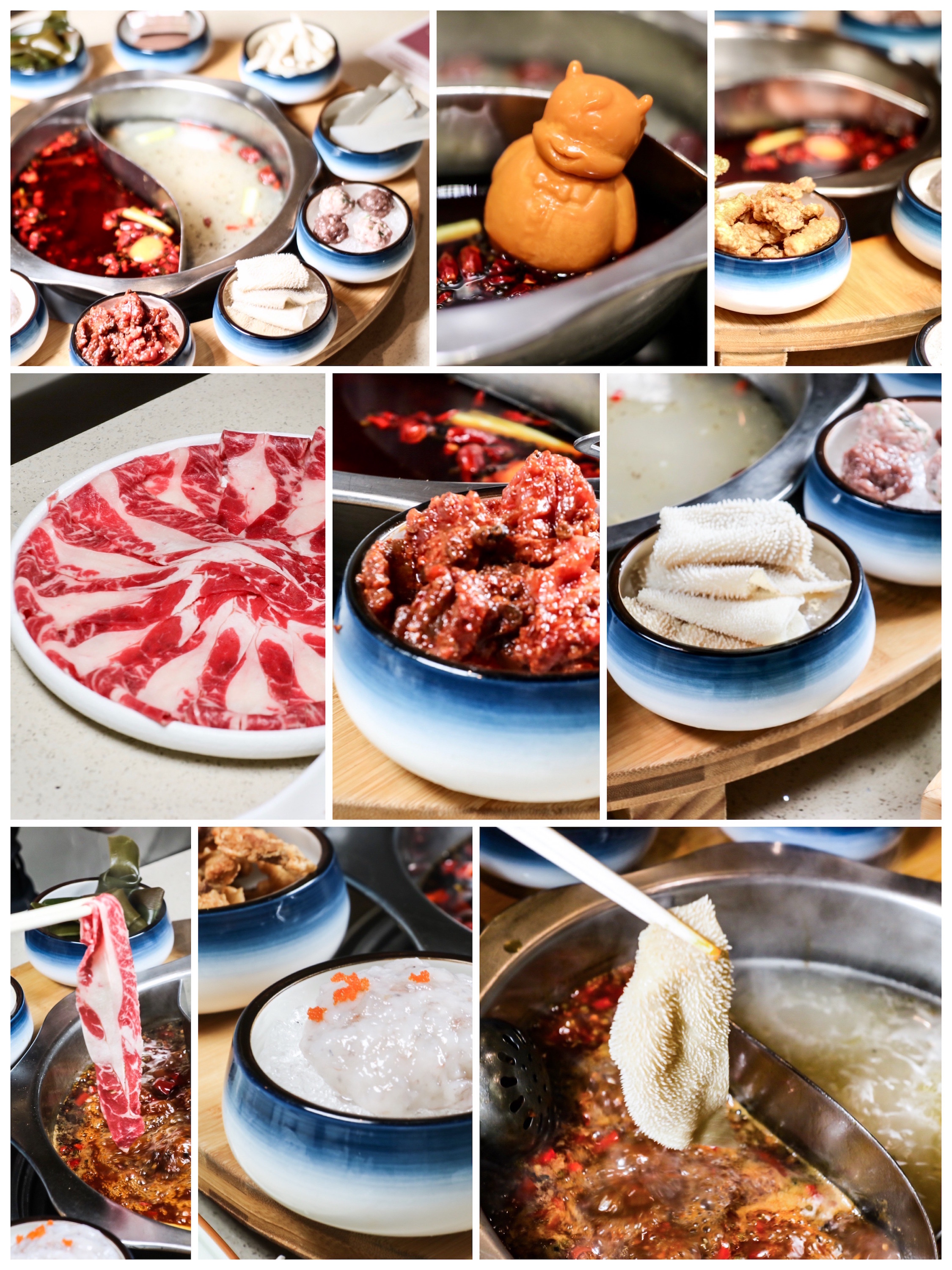 It's worth mentioning that the Vancouver Downtown location on Robson street also offers traditional Chinese BBQ on Skewers. We tried the lamb, pork belly, and shrimp ones, and they were all very flavourful. The skewers are 5 for $10.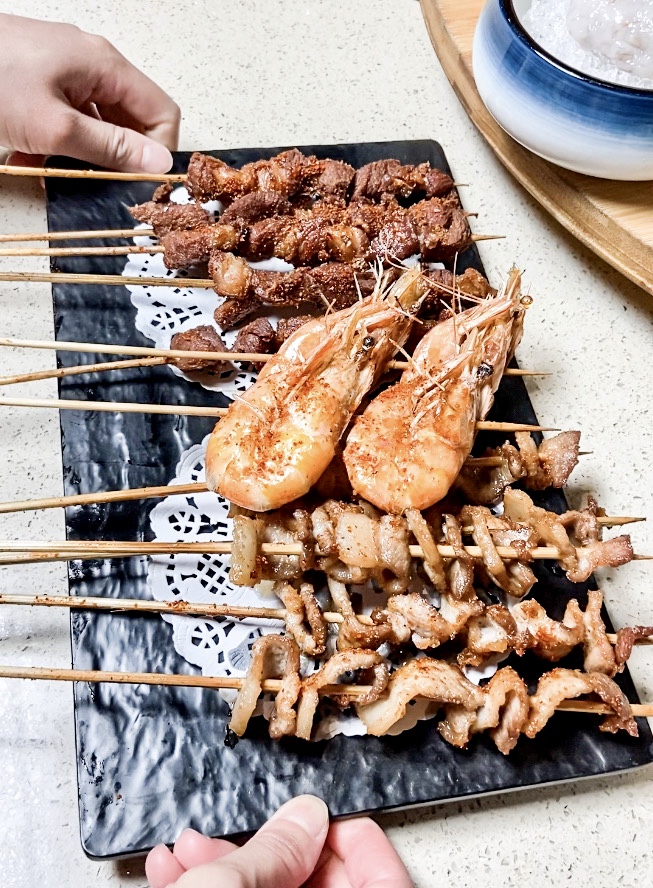 The Dining Experience
If you want a taste of the authentic Chongqing style hotpot, the $58 hotpot set at Liuyishou Hotpot's Vancouver Down and Richmond locations offers such amazing quality, taste, and value. But if you want to be less adventurous and stick to the popular hotpot meats and veggies, there are other sets to choose from.
$ – $$
rating: 4.5/5
Liuyishou Hotpot Downtown
1542 Robson St, Vancouver, BC V6G 1C2
(778) 379-3977
Liyishou Hotpot Richmond
4731 Garden City Rd #150, Richmond, BC V6Y 1P9
(604) 285-6122