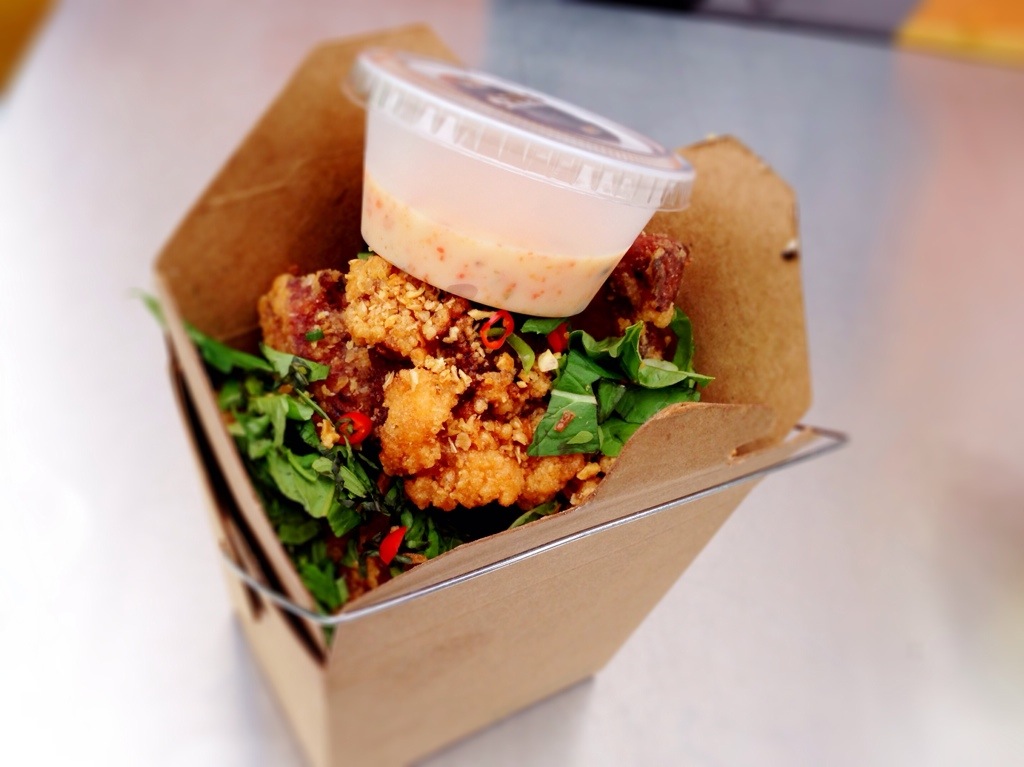 Le tigre cuisine food truck was at the Trout Lake farmer's market on the weekend.
I was delighted to see them, as I had heard good things about their food. I did see them last year at Kerisdale farmer's market, but I did not get to taste anything.
They definitely had earned a few points for originality right on the spot. All staff wearing hello kitty glass frames, which they also were selling for $10 each. Funky dish names such as Angry Kitty Cat Squares, 'Crack' Salad or That 'Fricken' Chicken. I recognized their chef, Clayton, who was in last year's Top Chef Canada on TV. I vaguely remembered he being a little bit cocky on the show, and did not go all the way on the competition. But let's not judge buy levitra online cheap someone before actually trying their food!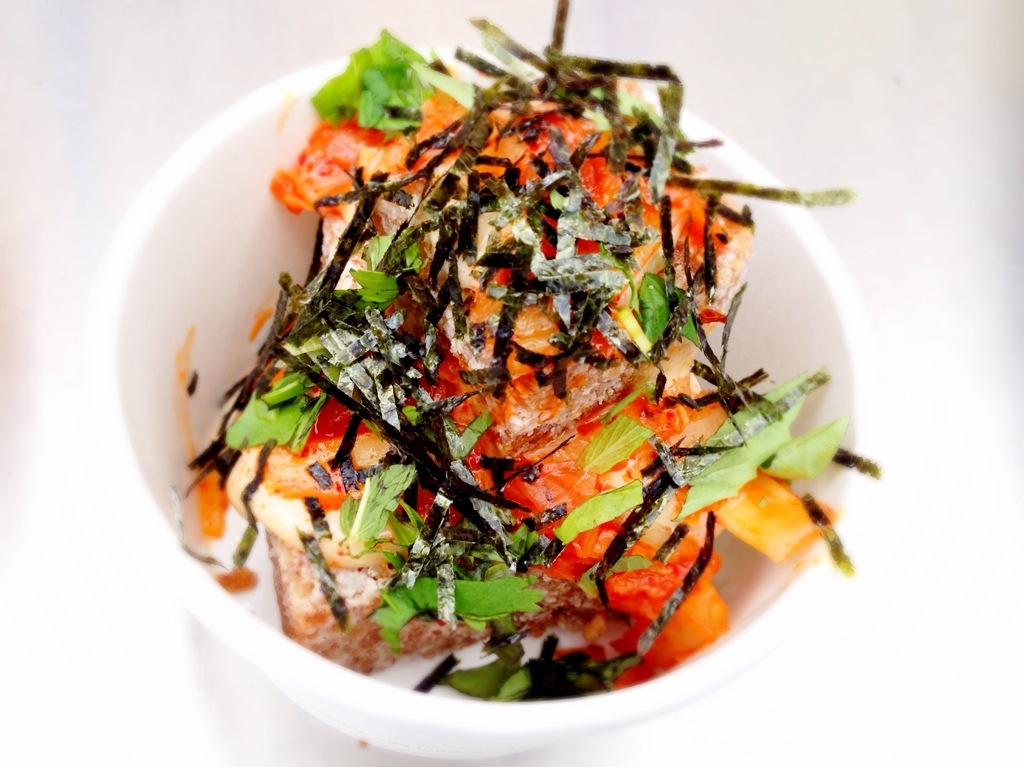 We had Angry Kitty Cat Squares, and That 'Fricken' Chicken. Both dishes were excellent. The cat squares were crispy fried rice squares with kimchi, chillies, basil, spicy mayo and nori. I was a little skeptical about them first, but enjoyed the creativity and originality once I put one in my mouth. The Korean flavours were present. The crispy texture elevated the eating experience. The chicken dish was indeed 'frickin' good. It was some fried boneless chicken with golden crispy skin and Thai flavours. I could totally tasted chilli, garlic, cilantro, etc. A great balance of sweet and savory. This would beat fried chicken at any gastro pub.