I found La Regalade on GROUPON. If they are such an authentic French Bistro as they claims to be, dinner for 2 for only $59 sounds like a good deal. I have had decent dining experience with GROUPON restaurants before, so I decided to give it a try. And since it is on Marine Drive in West Vancouver, it would be perfect for a dinner after a scenic drive on the North Shore on a beautiful sunny evening.
We arrived at 6:30 and it was not busy at the restaurant. An friendly older gentleman, who looked like the owner or manager, led us to our table. walking past the open kitchen, the food smelled amazing and I felt like an honored guest invited to an French family dinner.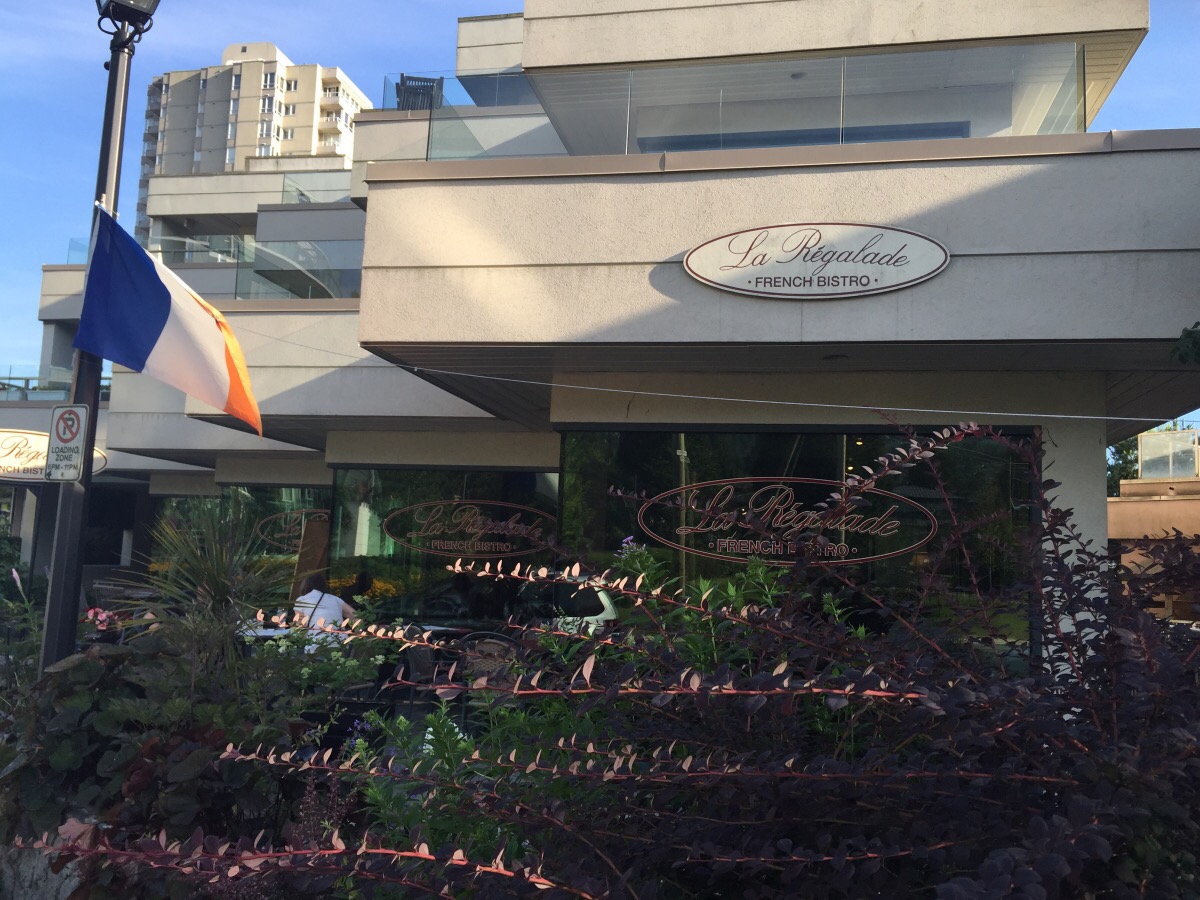 With the GROUPON deal, we were allowed to select one appetizer, 2 main courses, and one dessert from their regular menu as well as the daily specials menu. The daily specials menu was a black board with all specials written in chalk put right in front of us. Everything on the blackboard looked quite enticing.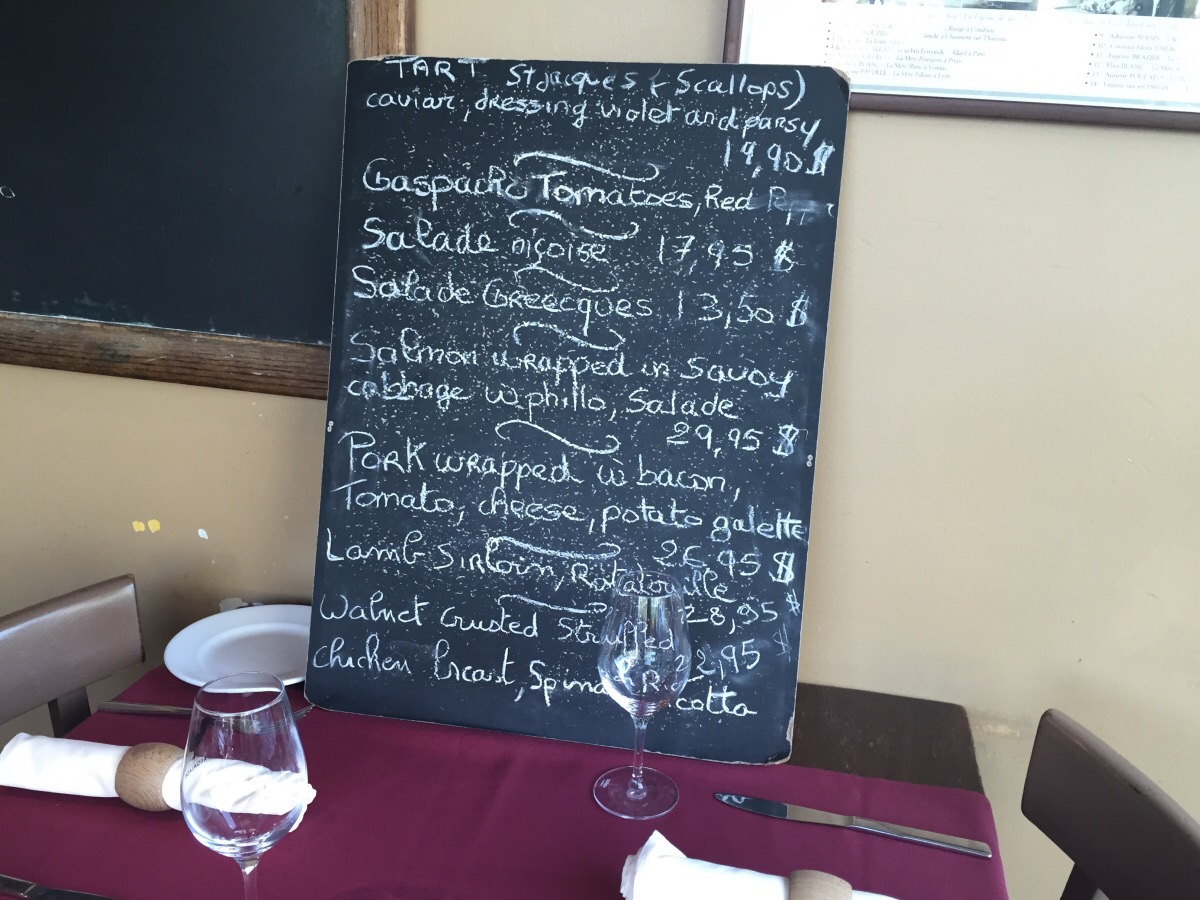 Tart St. Jacques (Scallops), Caviar, and Dressing Violet and Pansy($19.90) came as our appetizer. It was quite a gorgeous plate to look at. I supposed it was their own interpretation of the French dish coquille St-Jacques, but instead of baking the scallops in the pastry, the pastry was just the vessel with thinly slices of raw jumbo scallops layered on top along with caviar. Although being very refined looking, the dish could use a bit more acidity to brighten up a little bit.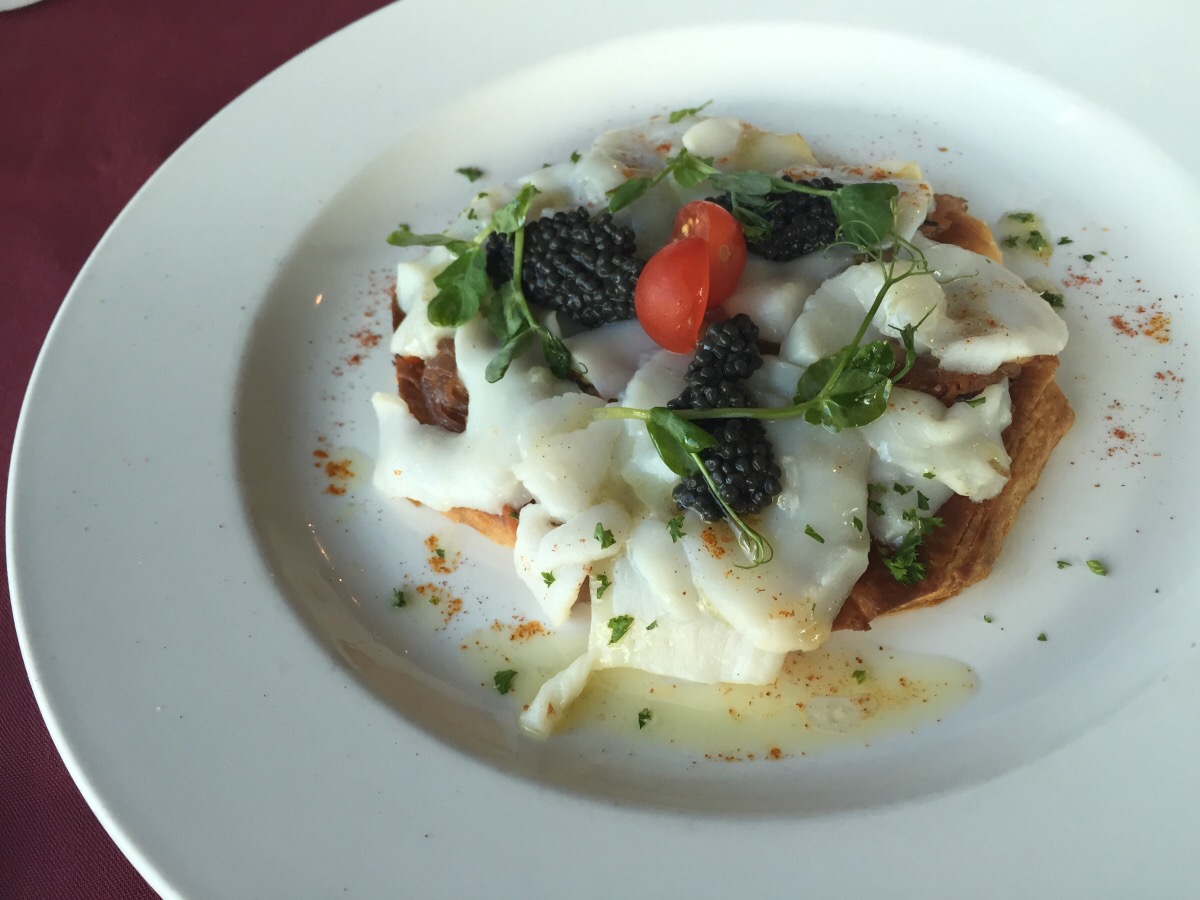 I picked Rabbit and Duck on their regular menu as our main course dishes, hoping to get a full experience on old school French cuisine.
Rabbit A La Provincale ($35) was somewhat disappointing. The rabbit roulade was dry and the gaminess was potent. I think my own rabbit dish tasted much better than this. However my mom enjoyed the Polenta.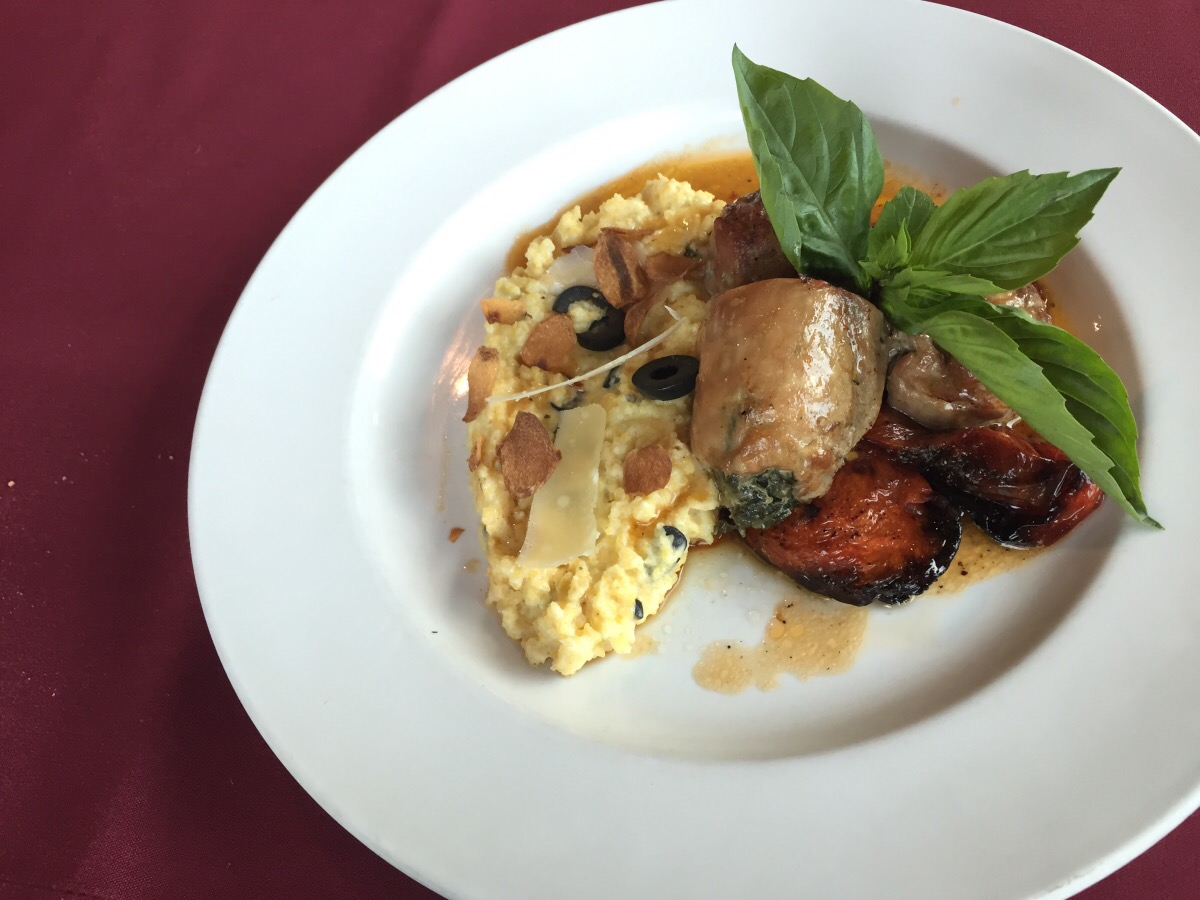 Roasted Ducked with Sauteed Fruits ($35) was a much more buy levitra online usa successful dish. he duck was cooked nicely and the portion was generous. The sauteed fruits – apples, pears, and grapes complemented the duck quite well. The dish also came with a side of tasty Scalloped Potato. This is more like the rustic and genuine cooking that I was hoping for.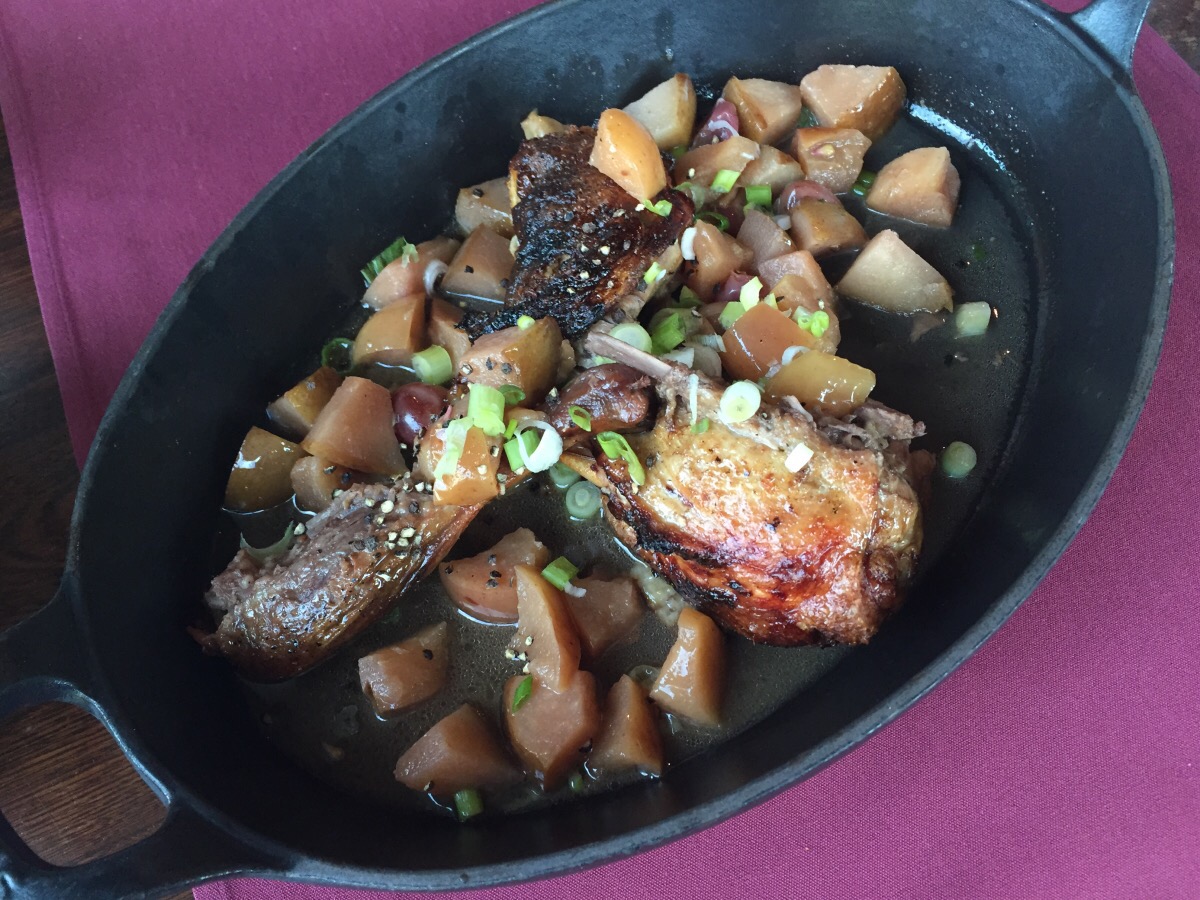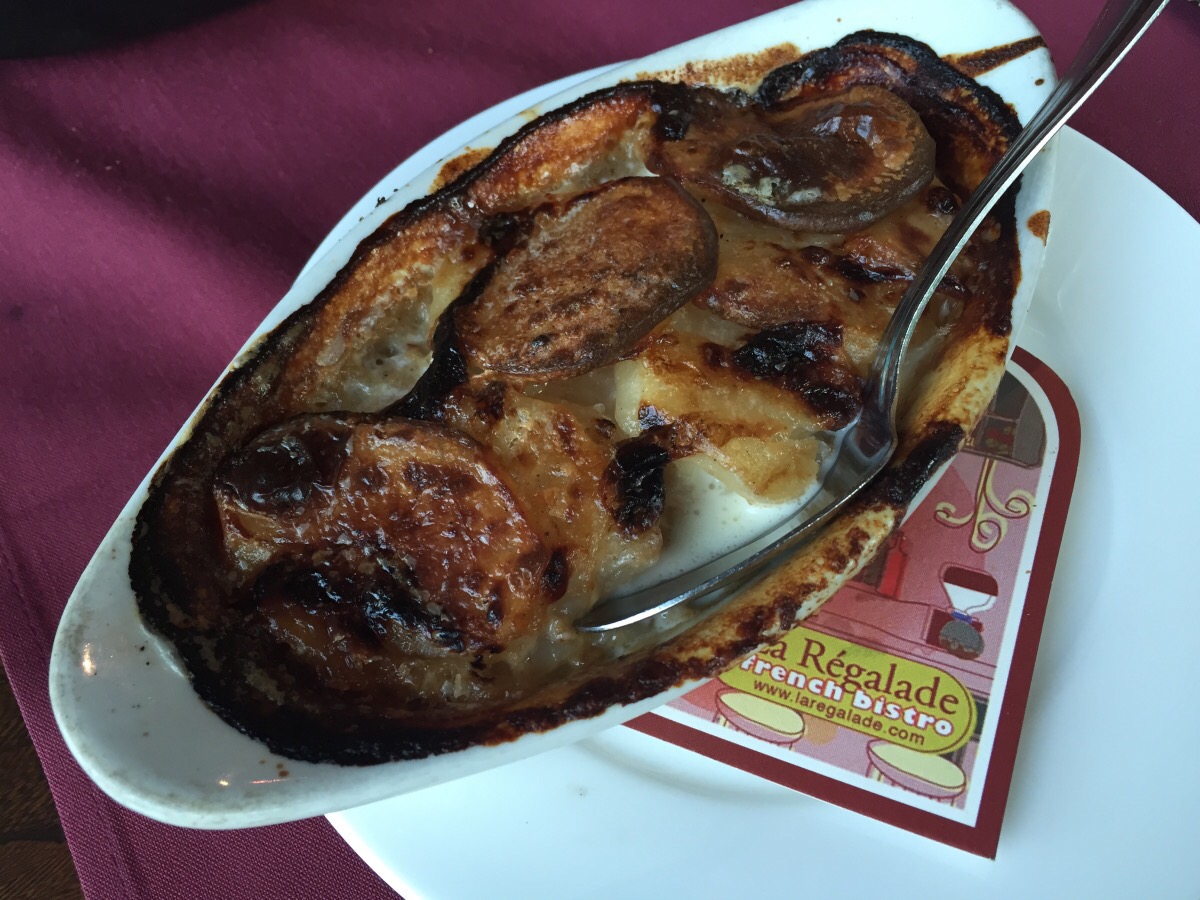 They had a separate blackboard just for dessert! I picked Clafouti with cherries as Clafouti is traditionally made with cherries mostly! I was a little surprised to see they kept the pits in the cherries but I loved it. The amount of sweetness and texture of this fruit tart were just spot-on!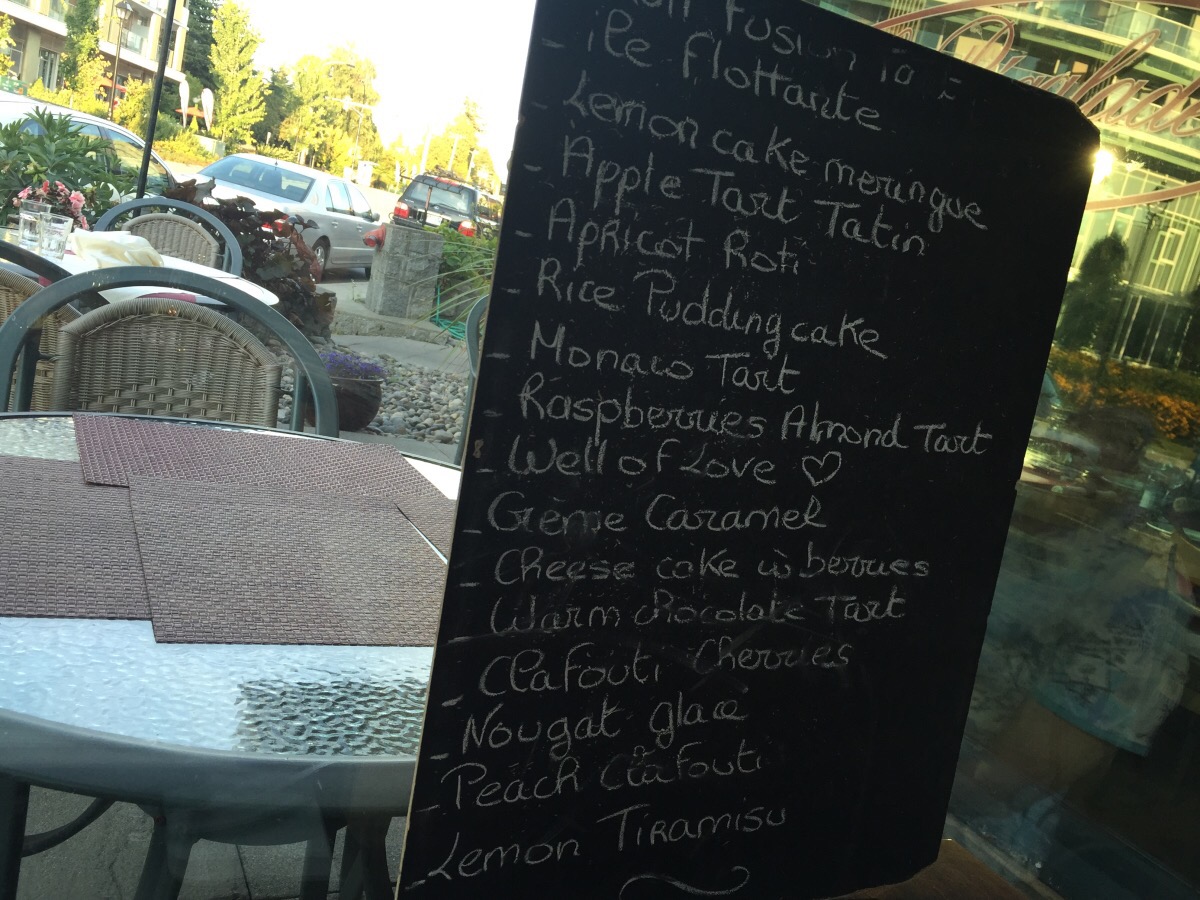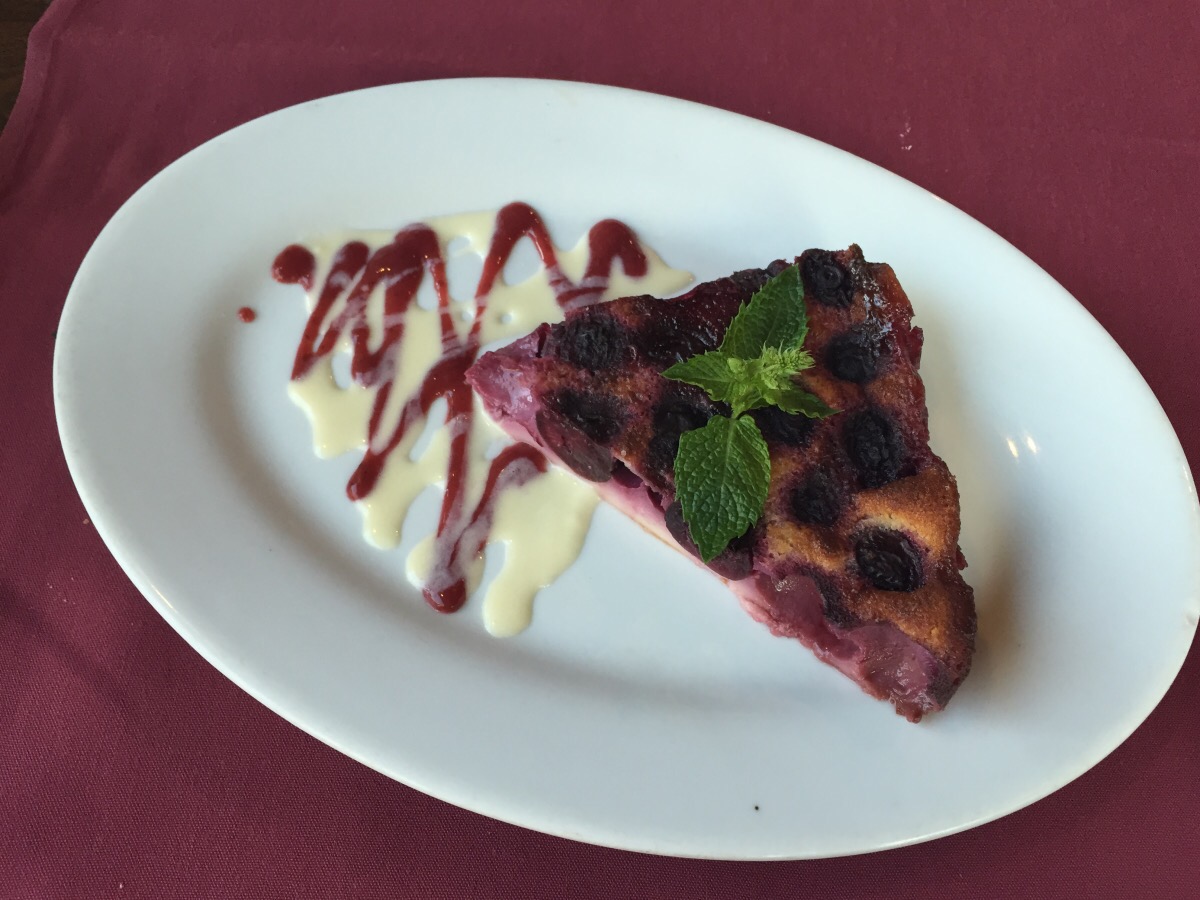 Although there were hits and misses for the food, overall we enjoyed the dinner. After we were warmly greeted by the older gentleman, and the darker skinned waiter who was informative to show us the menu on the blackboard, the service started going downhill from that point. There were one other hostess, a waitress, and 2 waiters. As they weren't assigned to any particular section, everyone was running around the dining areas on both sides of the bar, as well as the patio in the back. As it got busy later in the evening, the service was getting very slow. The younger blond waiter seemed a bit inexperienced. While he was serving the table next to us, he dumped a whole bunch of forks on our table as if we were non existent. And at the end he took my phone to redeem the GROUPON, but seemed to forget about it until later when saw us waiting. He kept my phone for almost 10 minutes!
Nevertheless, the GROUPON was a good buy – with additional 30% GROUPON summer sale discount, I only paid $42 for all 4 dishes which could have cost us over $100, and $20 for 2 glasses of wine. I also had to pay $19 for a 17% fixed gratitude for the total before all discounts, which seemed fair. The value of this dinner was definitely there.
Website:
Map and other reviews: