Location is essential when you are spending a weekend in Downtown Seattle for entertainment, shopping, and sightseeing. And I'm happy to recommend Hotel Ändra, a charming, stylish boutique hotel in the heart of downtown Seattle that offers great comfort, incredible convenience, and excellent service.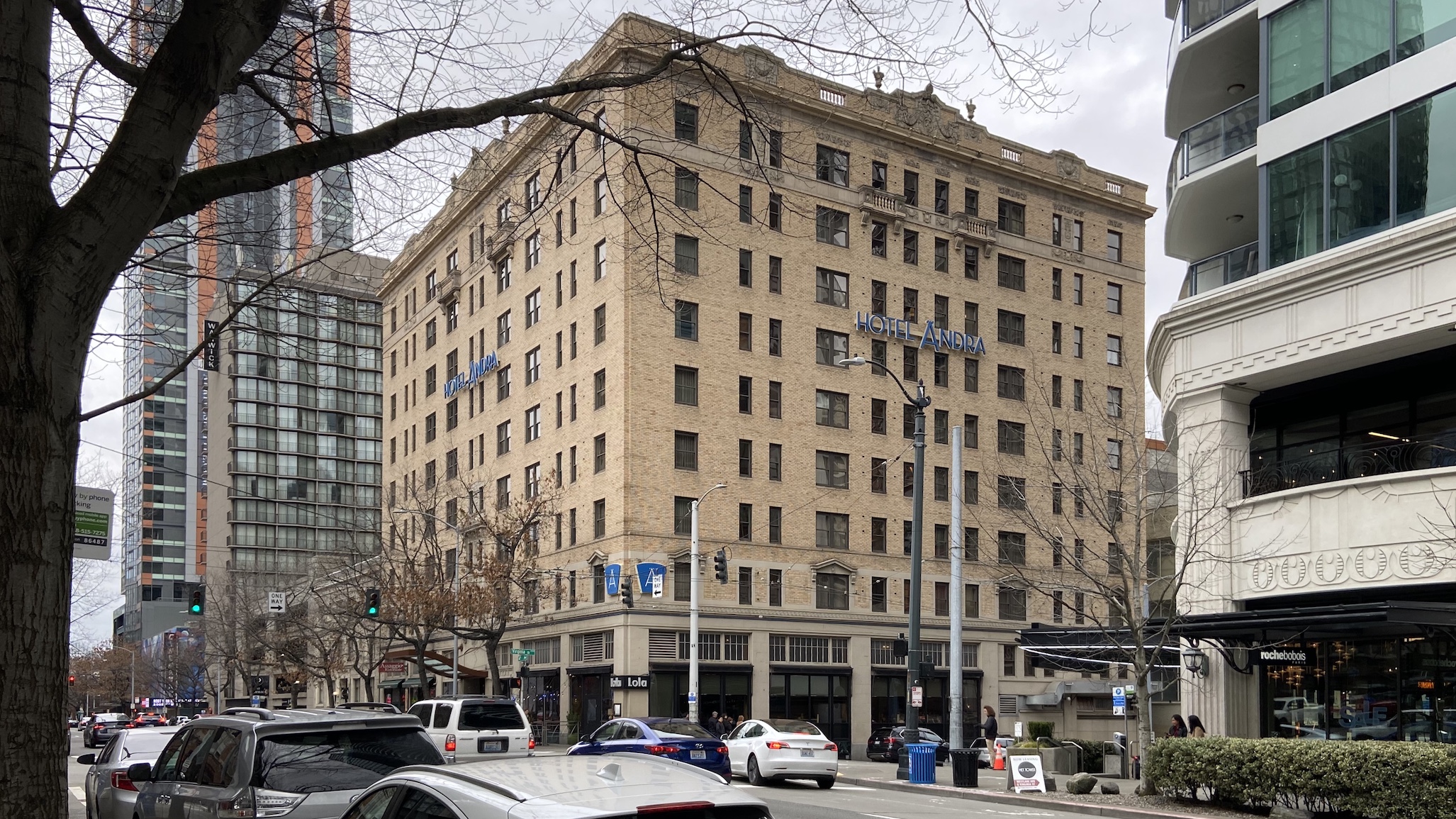 They also have this unbeatable Free Parking Package, available year-round (as blackout dates may apply), including overnight valet parking ($43/night value).  Once I handed my car key to the valet staff, I did not have to use the car for the next 48 hours as my destinations were either within walking distance or a cheap uber ride away. It is truly an amazing bonus while staying at Hotel Ändra. The package also include Complimentary WiFi and  24 Hour Access to Fitness and Business Center.
Here are some of my trips during the weekend.
walking to Pike Place Market: 7 minutes,
walking to Norstrom Downtown: 6 minutes,
uber to Great Hall at Union Station for Seattle Wine & Food Experience: 10 minutes + $6 USD
walking to Bell Harbor International Conference Center for Seattle Wine & Food Experience: 12 minutes
walking to dinner + drinks at Deep Dive inside Amazon Spheres: 5 minute
But of course, if you really need to use your vehicle during the day, the valet staff will have it ready quickly.
Okay, time to check out the Ändra Superia Room. The room is 400+ square feet for the double queen option, including a very spacious sitting area, a granite counter bar, an 8-ft desk area and 37″ LCD TV with 59 HD channels.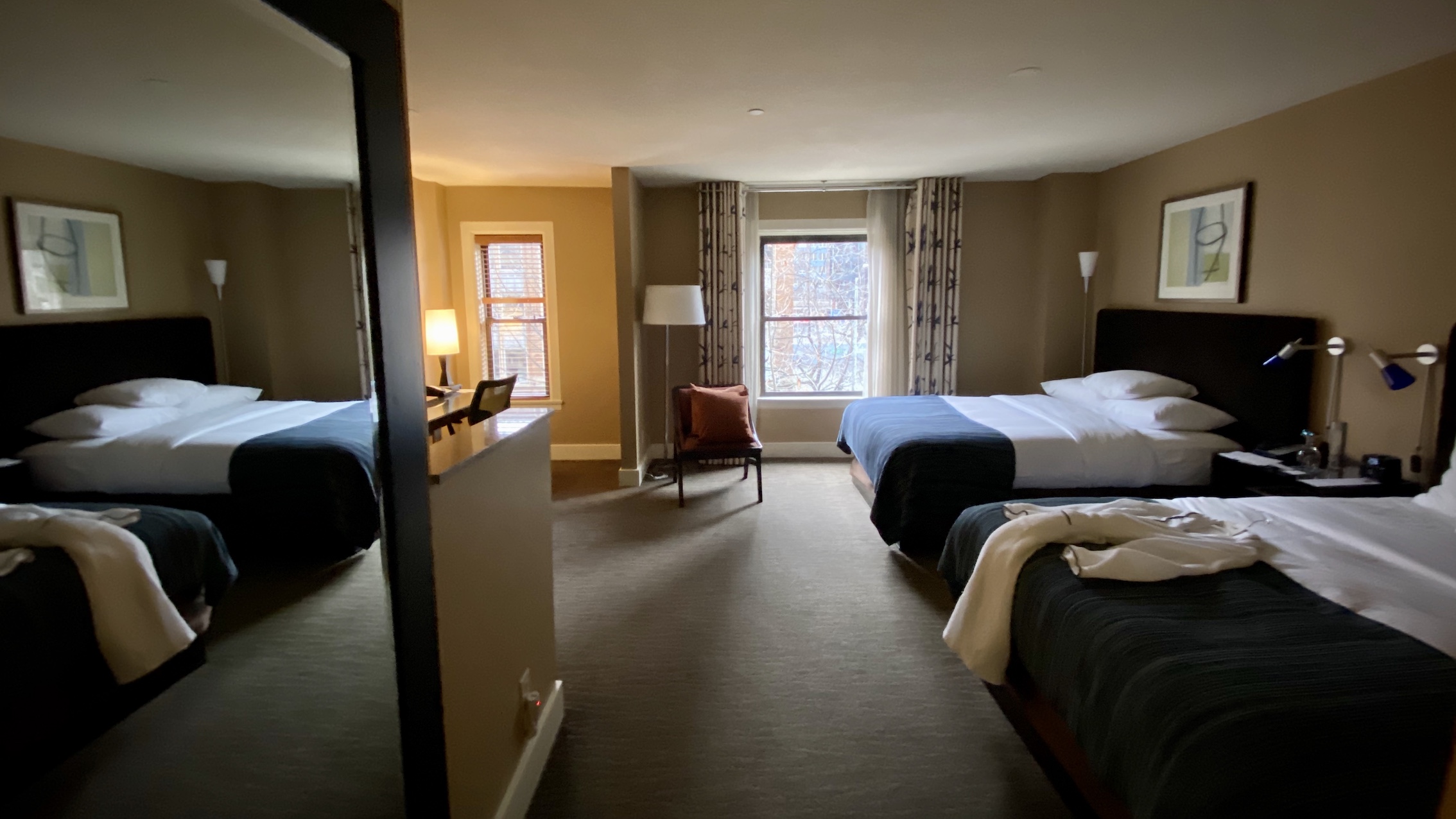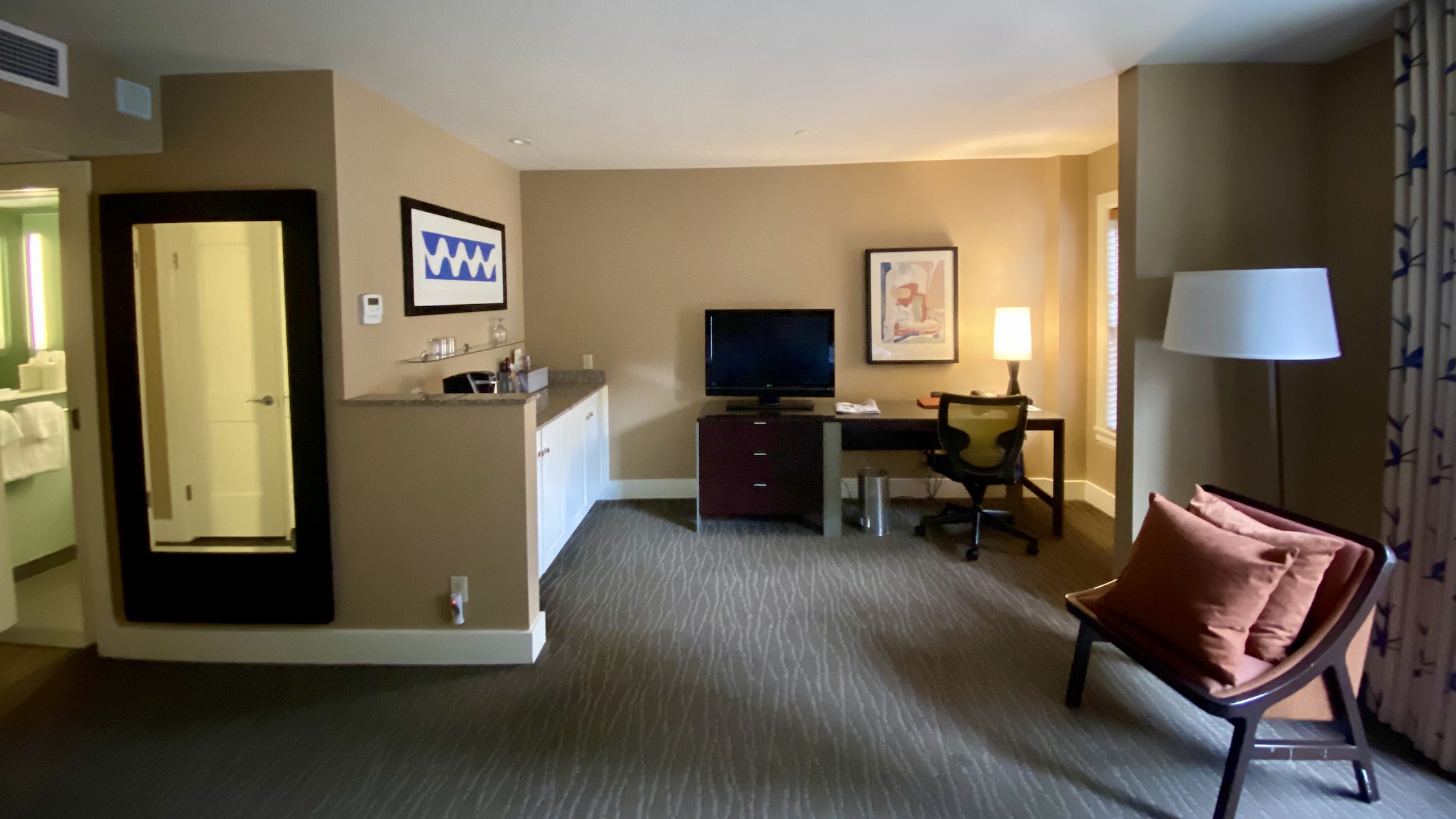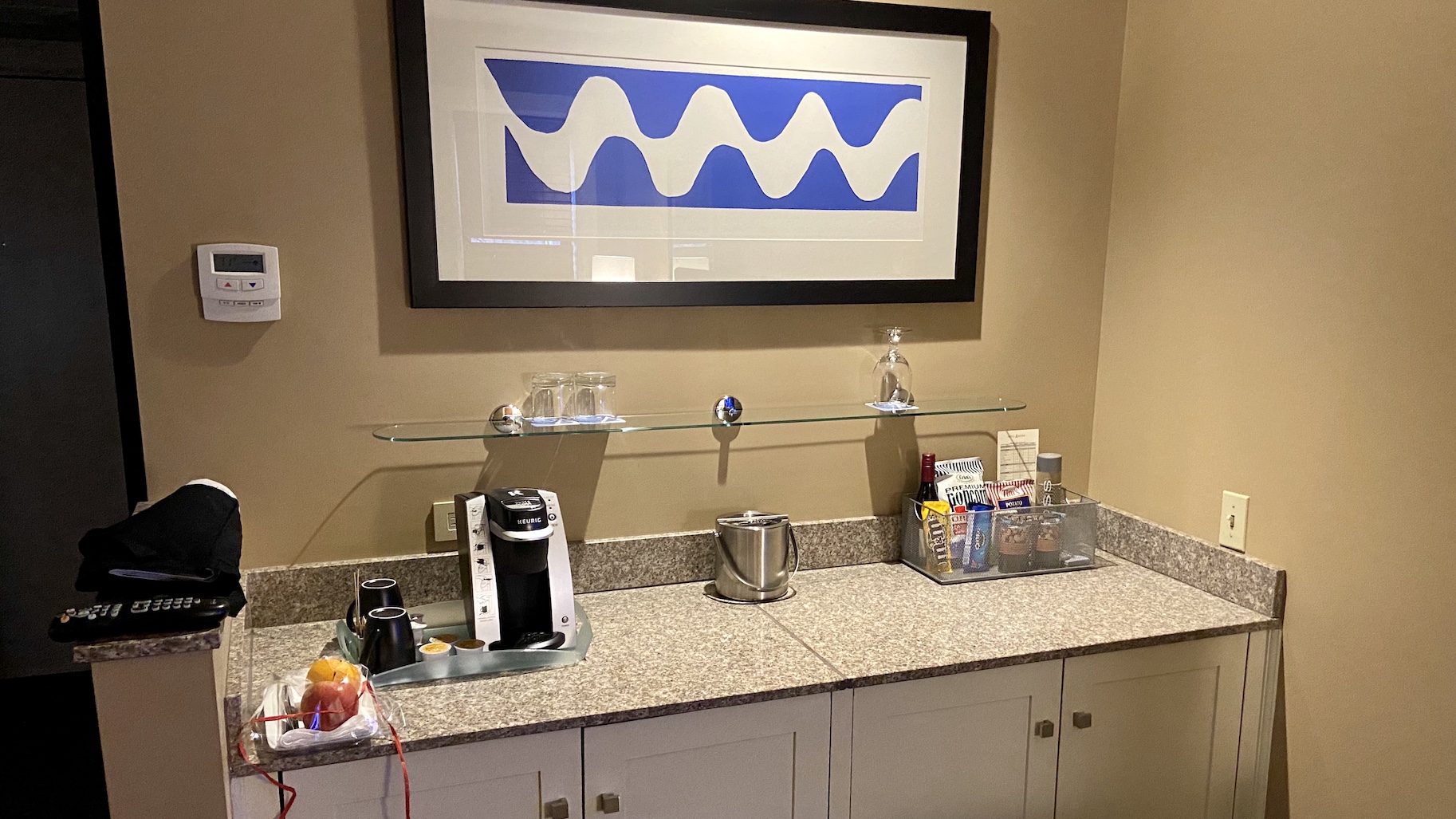 The beds are fairly comfortable, with nice plush sheets and soft pillows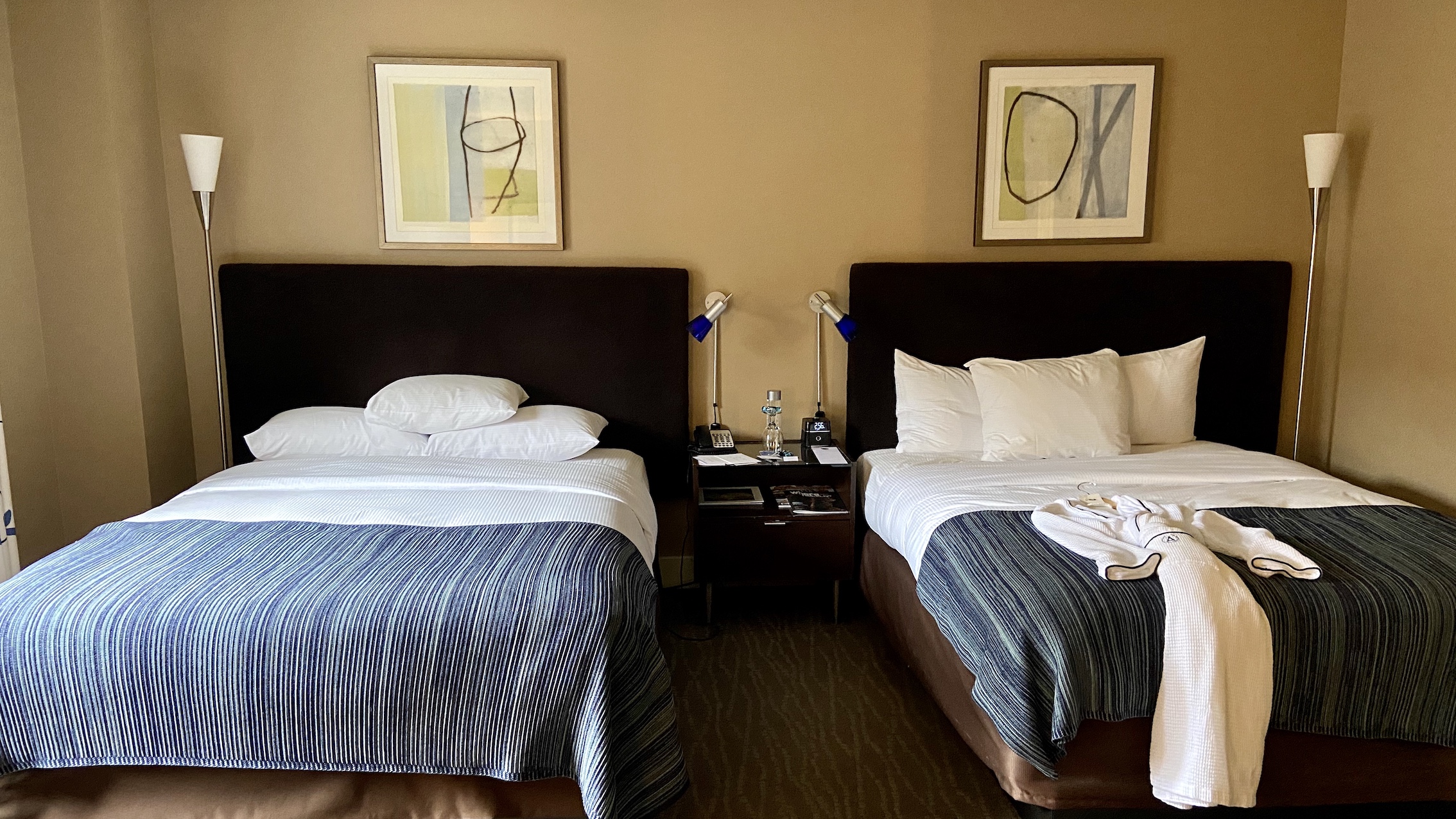 Superia Rooms have a separate vanity area with lighted mirror and leather ottoman as well as a walk-in closet.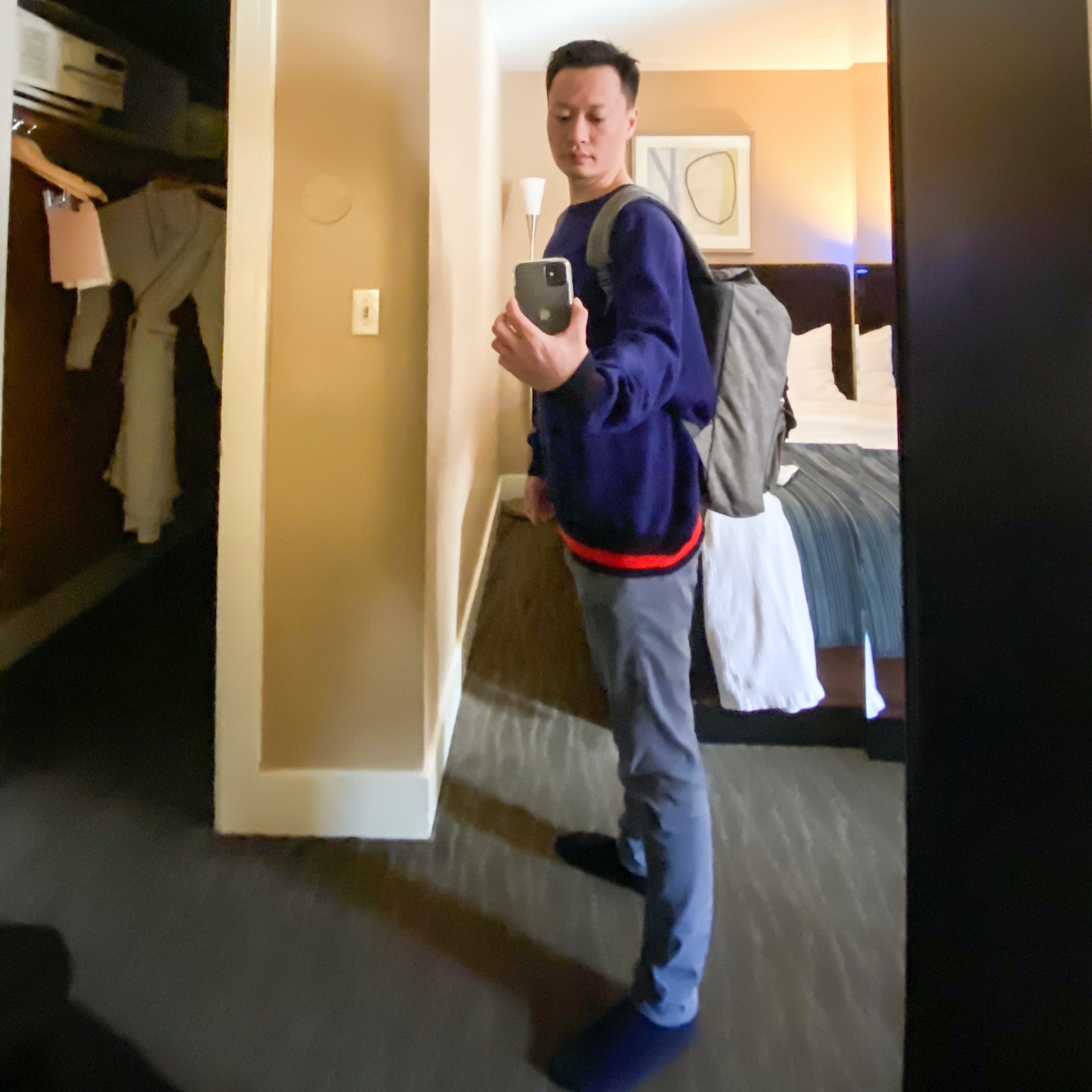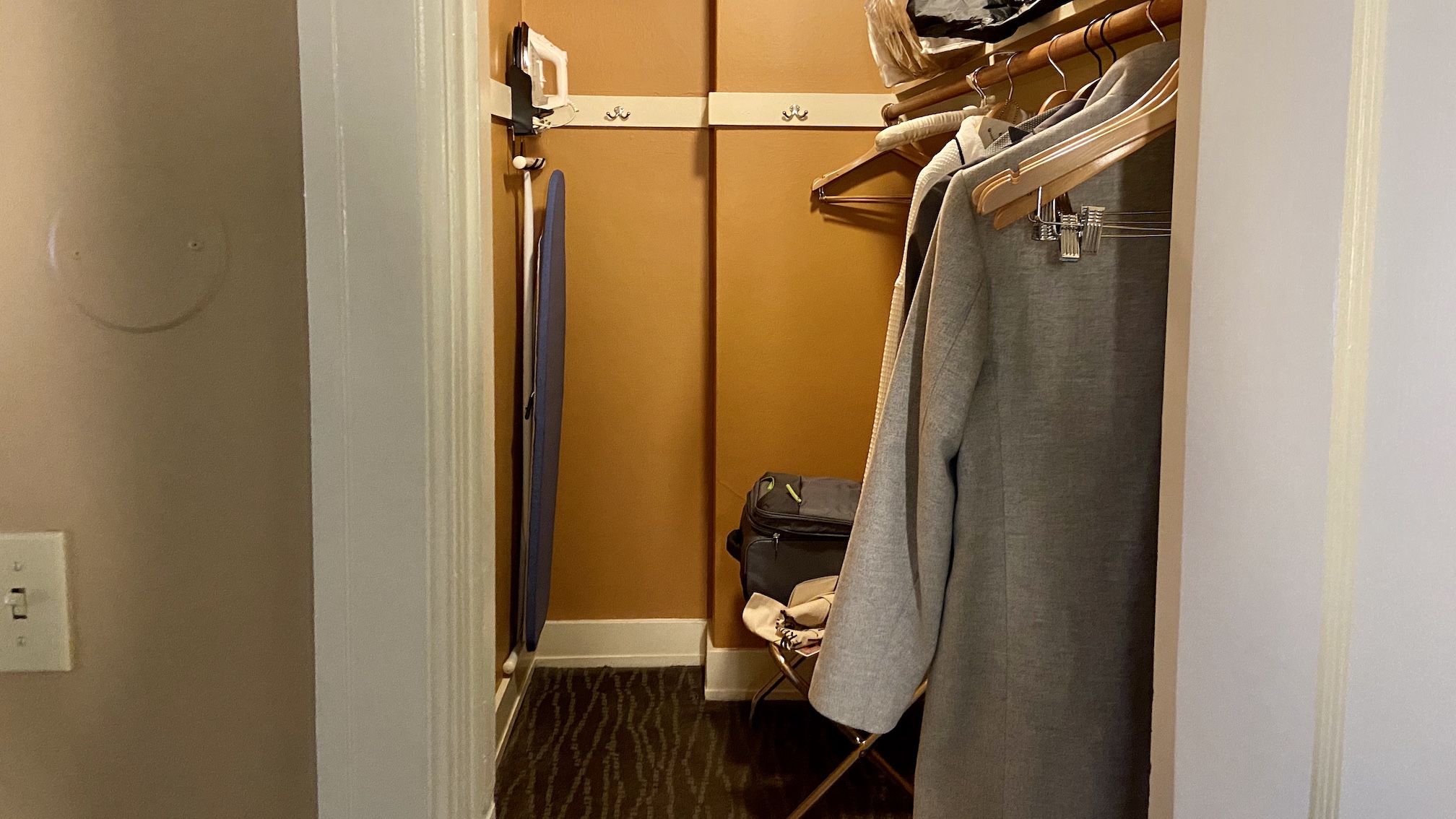 I would highly recommend to request for room with city views, which really makes a difference in the morning when you enjoy a cup of coffee made in your room.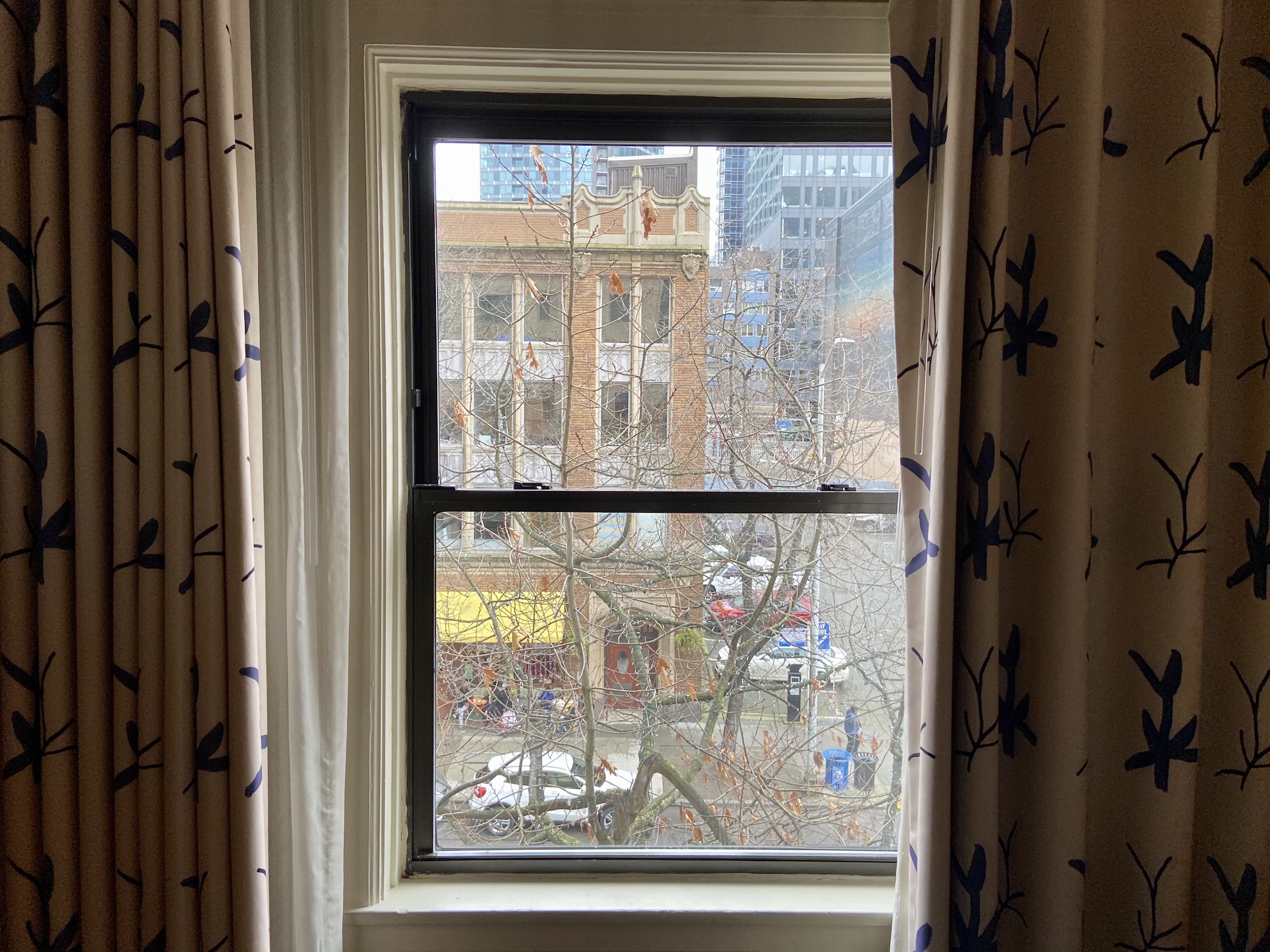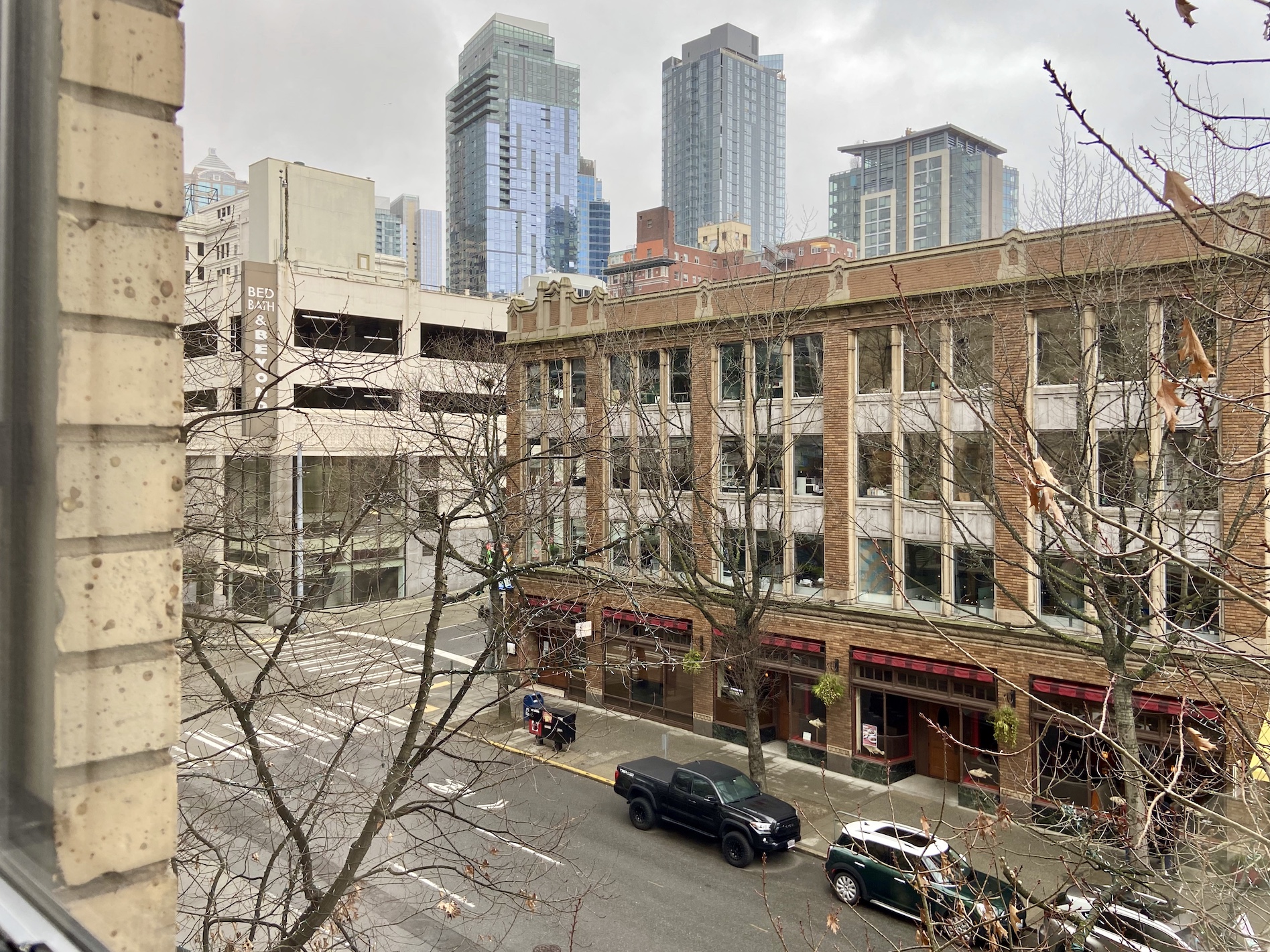 For food and drink, you will find two award-winning eateries on the premises.
Assaggio Ristorante is a winner of The Wine Spectator "Award of Excellence", with all the wines hand-selected by Owner/chef Mauro Golmarvi. The chef has created a flavourful and authentic menu offering bold, robust central and northern Italian cuisine. Assaggio is also known for its warm welcoming atmosphere. I would love to check it out when I stay at the hotel.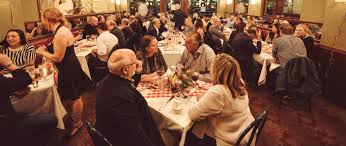 I did, however, sneak in a lunch visit at Lola, voted one of the Best Restaurants for Brunch by Gayot in 2020. The restaurant is run by renowned chef and author Tom Douglas, featuring fresh local produce of the Pacific Northwest mingled with cooking styles of Greece and the Mediterranean. You will find Anderson Valley lamb, Penn Cove shellfish and wild King salmon on the menu.
I had to try the Lola lamb burger and it was incredibly delicious. Please see my full review of Lola.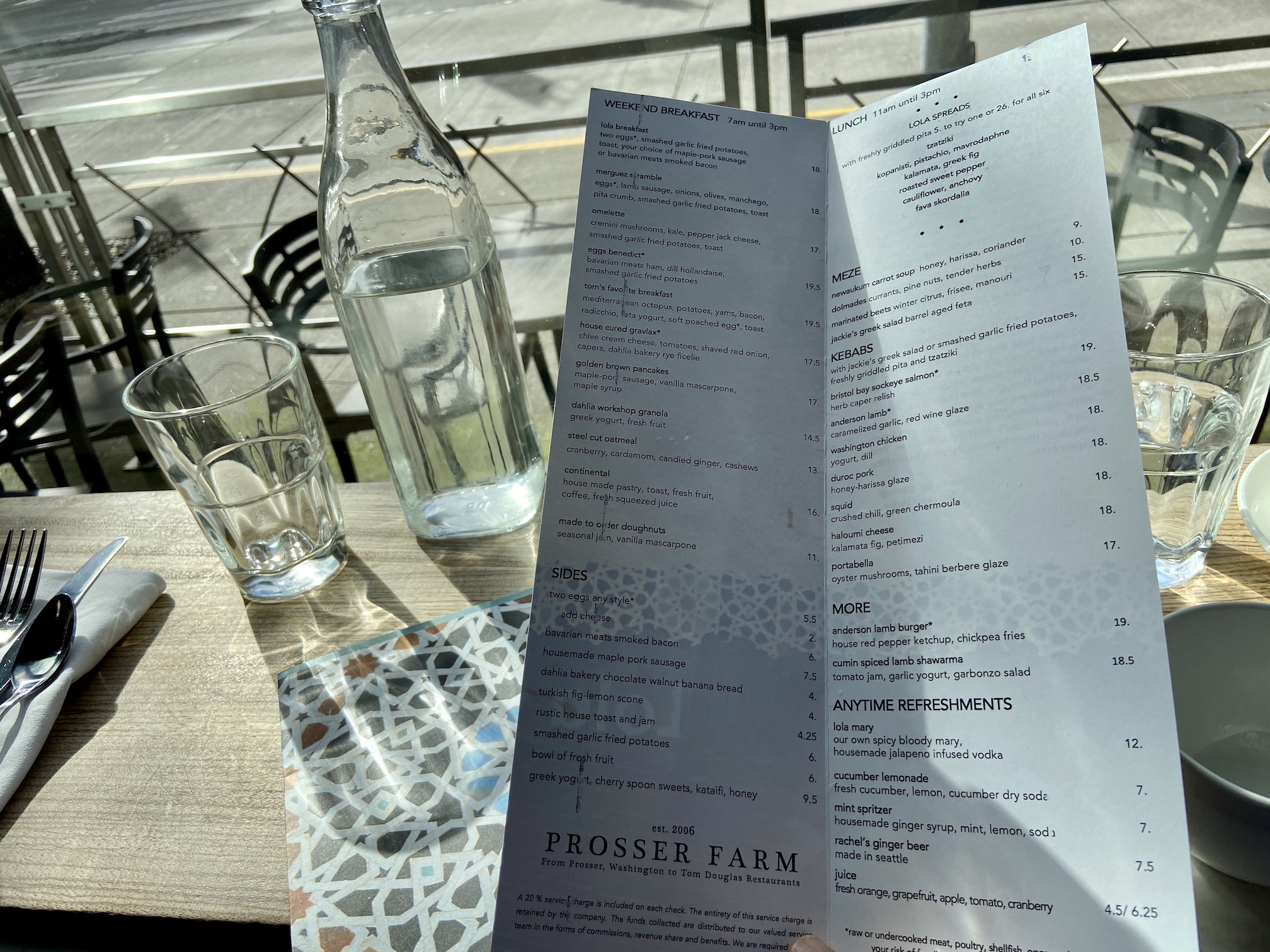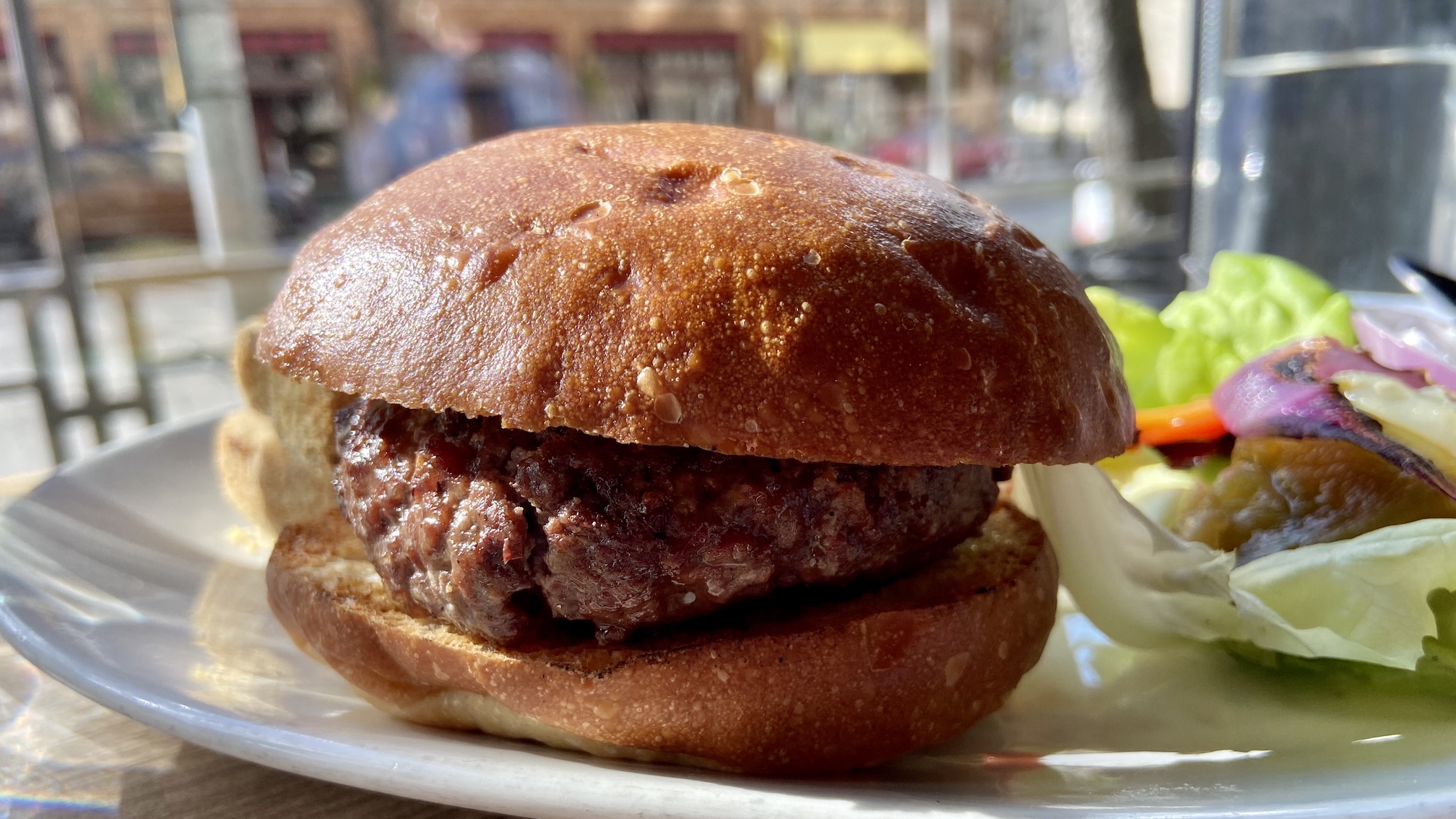 The bar at Lola is one of the popular spots for drinks in the area in the evening. The food at Lola is also available for room service daily.
Final thought
Located in downtown Seattle, Hotel Andra is a sophisticated boutique hotel that has a lot to offer.  The proximity to iconic Seattle attractions such as Pike Place Market and Amazon Spheres is excellent. It is also just a couple of blocks away from the bustling retail core for visitors who love to shop. As the name suggests, the hotel will give you a taste of Scandinavian hospitality but infused with many Pacific Northwest elements for a modern urban experience with comfort.  The Free Parking Package is quite a bonus compared to most of the high end and boutique hotels in downtown Seattle. For foodies, Tom Douglas' Lola restaurant will seduce you with their modern Mediterranean cuisine with local Pacific Northwest flavours, and so will the neighboring Assaggio Ristorante with a charming, authentic Northern Italian menu.
Hotel Andra
2000 4th Ave, Seattle, WA 98121, United States
1(206)448-8600 or hotelandra.com
* Accommodation mentioned in this post is hosted as a media experience.  All opinions are my own.