Searing duck breast is a lot simpler than you think. But there are a few things you must do properly before we even start cooking.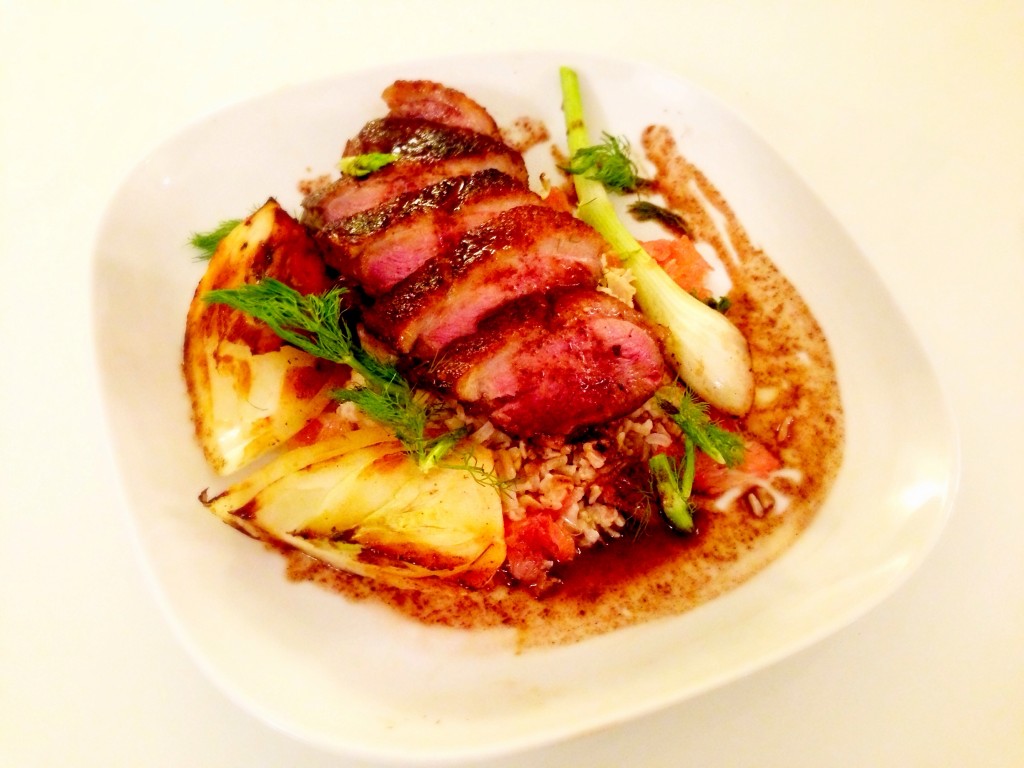 Try to keep the duck breast close to room temperature instead of having it fridge cold. Score the skin with 2-3 crosses, which will help the fat render better. Make sure the meat is dry, and season it with salt and cracked black pepper at least 15 minutes before cooking it.
While rendering the fat, make sure the meat is skin side down. It usually takes 20 – 30 minutes before the skin becomes crispy. Just keep checking. Once rendering is done. You can grill or bake the meat until it is done to your liking. Don't forget to let it rest for about 5 minutes.
Voila!