We came to Nuba Kitslano for a holiday dinner party on a busy Friday evening. The group sharing menu did look very enticing with a long list of dishes. Although the food was not as impressive as I expected, and I felt like being at a cocktail party with only some small tasting plates, I was impressed enough to want to come back here for a more formal dinner.
Nuba's Kitslano Location is quite sizeable with multiple dining rooms. We had a group of more than 20 people with 5 small children. Although we weren't able to secure a private dining room, we were placed in a semi-private dining area in the courtyard with beautiful surroundings of stone walls, romantic lightens, and exotic plants, as if we were about to experience a festival in a villa along the Lebanese coast.
It was off to a good start with a platter of cold mezze, or cold appetizer dishes that served with fresh pita bread. Hummus was creamy and refreshing with a hint of lemon. Baba ghanooj, or roasted eggplant puree, was smooth and flavourful. Jac told me she normally did not like eggplant but she actually enjoyed eating this. Pickled cabbage was more subtle than I expected, which I did not mind at all.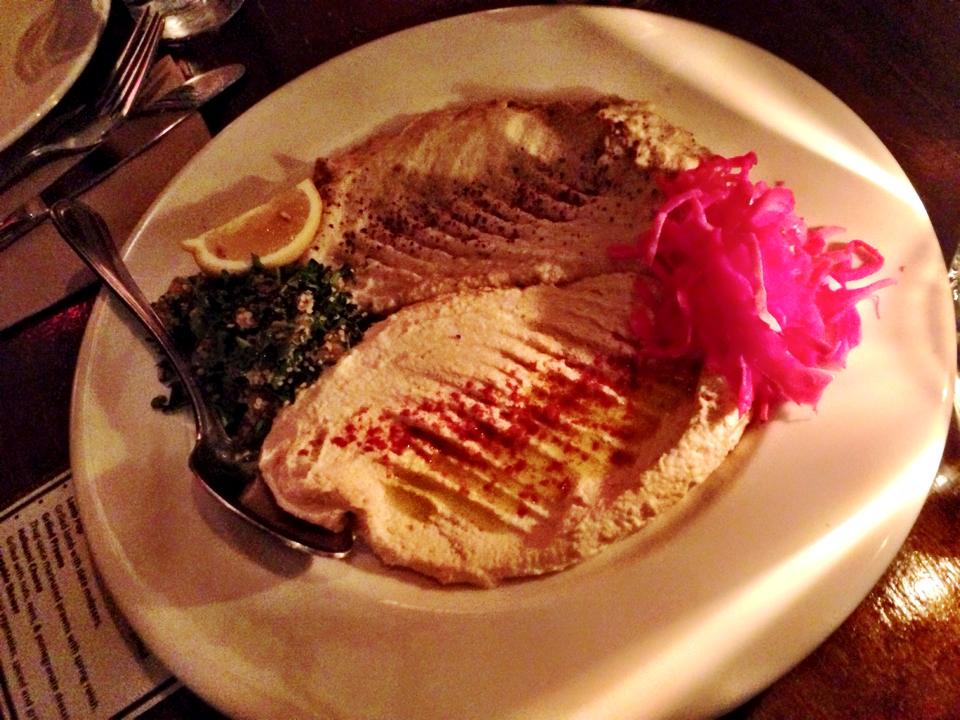 Fattoush salad came as the 2nd cold mezze course – a spring mix salad topped with some deep fried pita chips. It was okay, but not very exciting or memorable.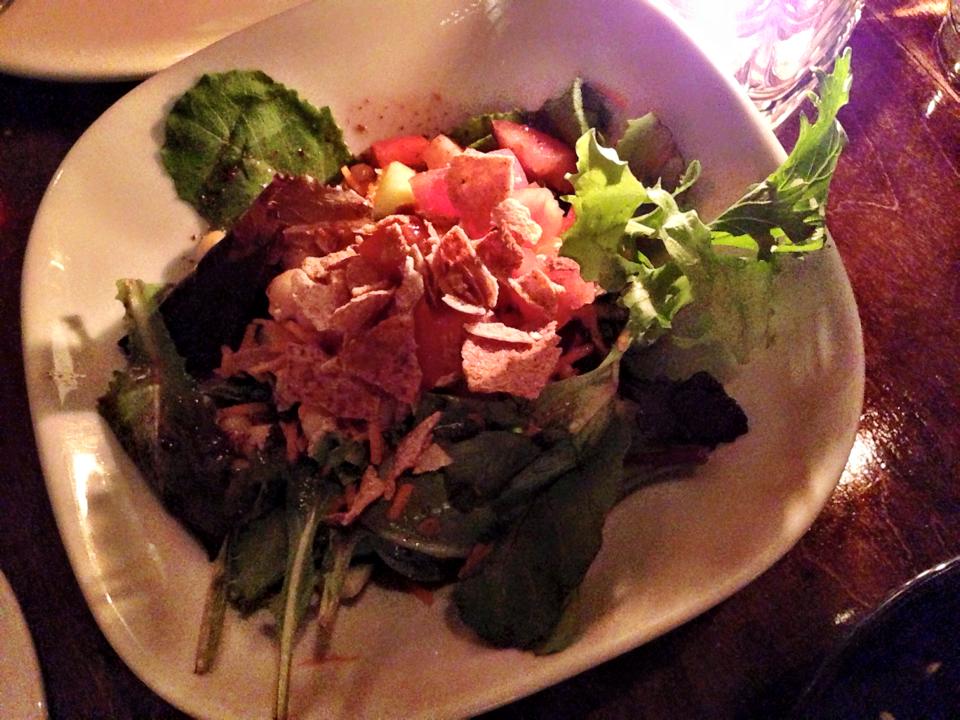 Last of the cold mezze were Macedonian Feta Cheese and Mixed Olives. The cheese was so luscious and flavourful and it was definitely the best feta cheese I had ever tasted, making it the best dish among all 8 cold mezze dishes in my opinion.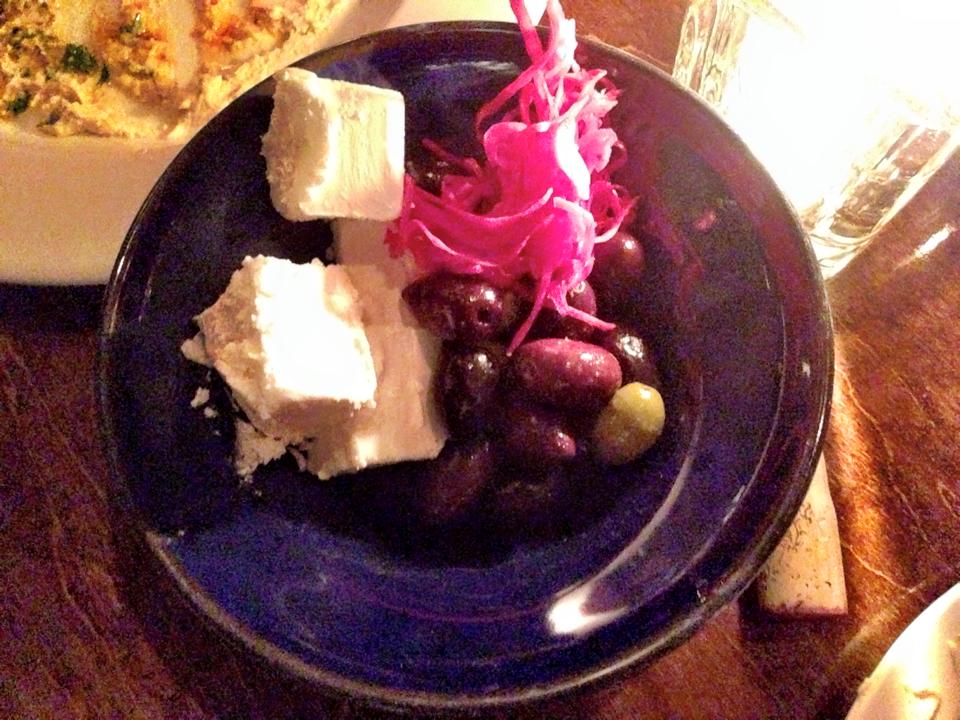 Next came a platter with all 4 hot mezze dishes listed on the group menu. The whole presentation looked a little messy. Crispy fried cauliflowers were the hit on this platter. We even asked for more of those later on, as all the mezze dishes were refillable. The cauliflower dish, however, was not as good as the one I had at Ask for Luigi a couple weeks ago, but it was still seasoned and prepared quite nicely. Falafel was a bit dry. The other 2 dishes tasted okay but were also not very memorable.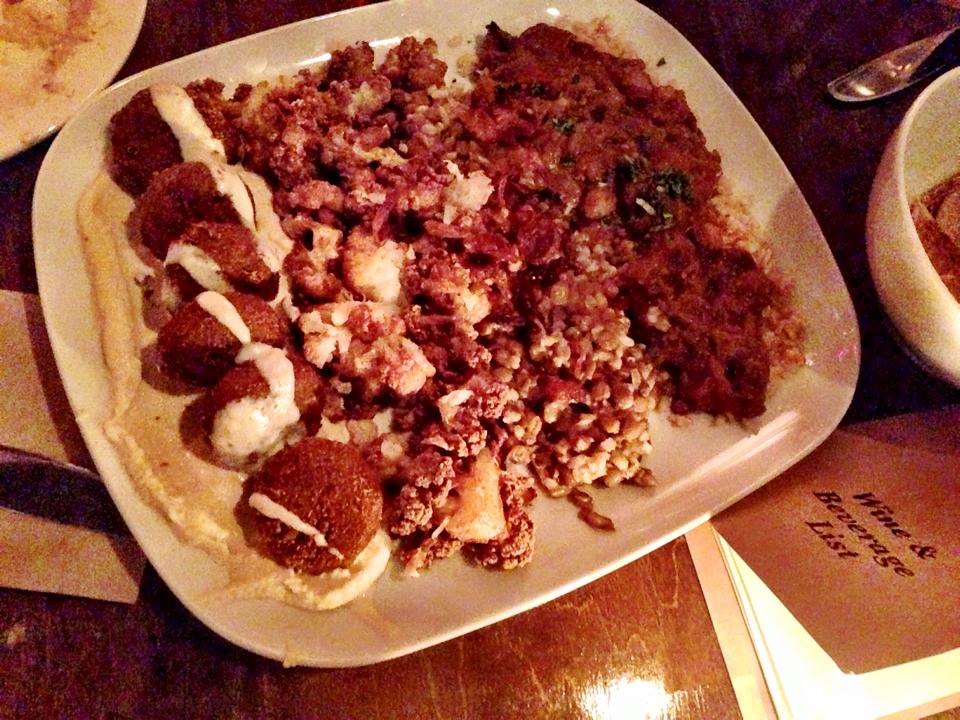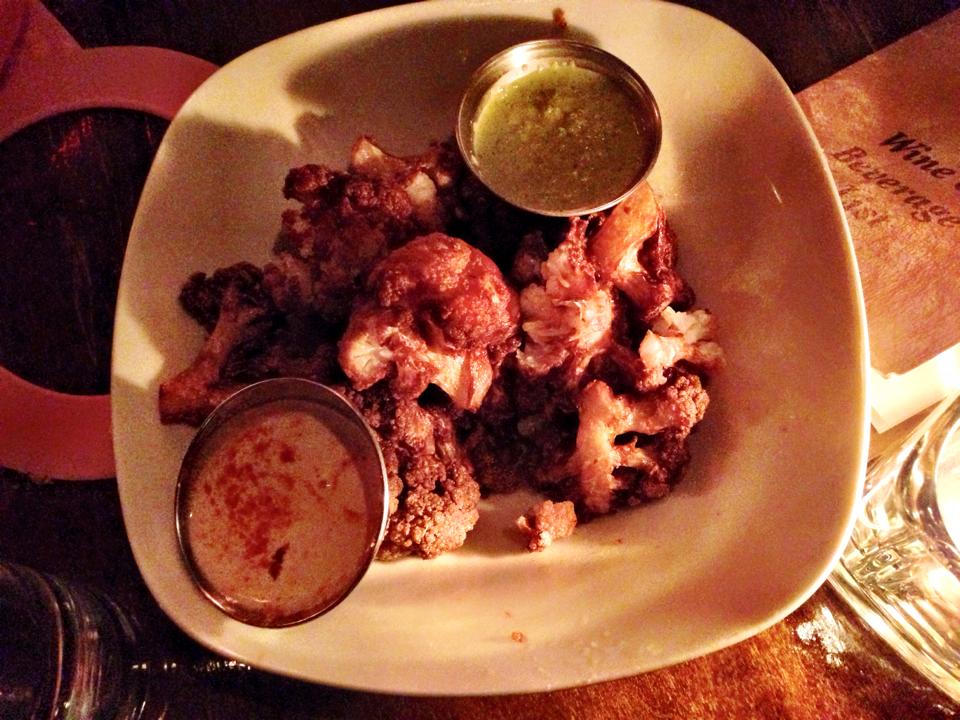 The main meat dishes were mostly served on skewers: Cheese, Veggies, Prawns, and Chicken, except lamb pops. Lamb pop was okay but I had had better ones. The flavours were subtle on the lamb and not as exotic as I expected. Chicken skewers took them a long time to prepare and serve for some reason, but they tasted a bit dry, which was a bit disappointing as they were labeled "grilled to perfection". However prawns were impeccably cooked – juicy, succulent, and scrumptious.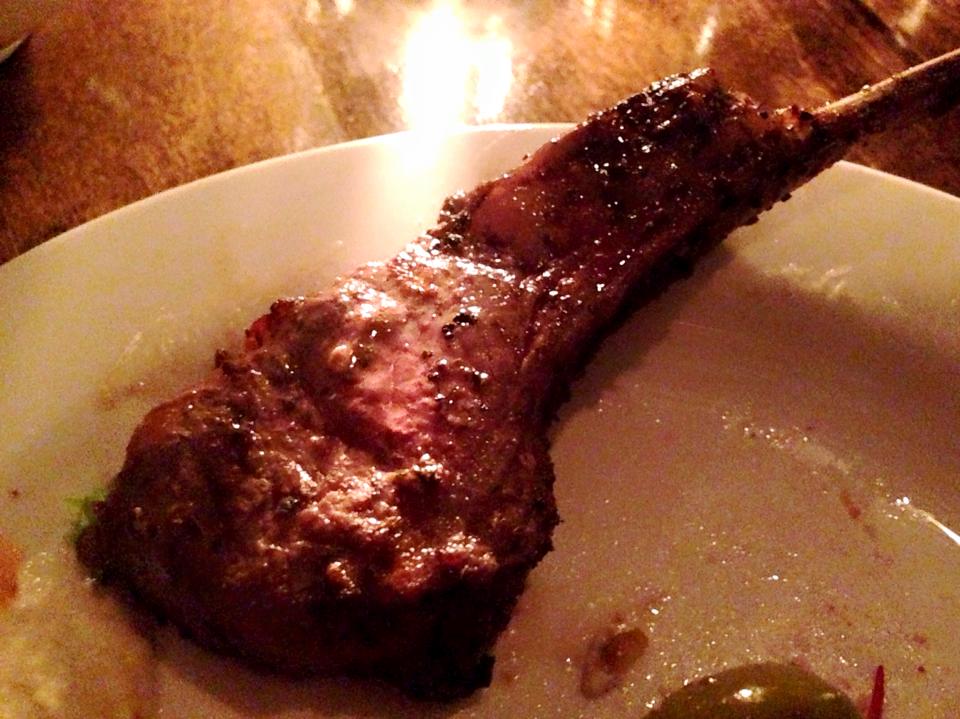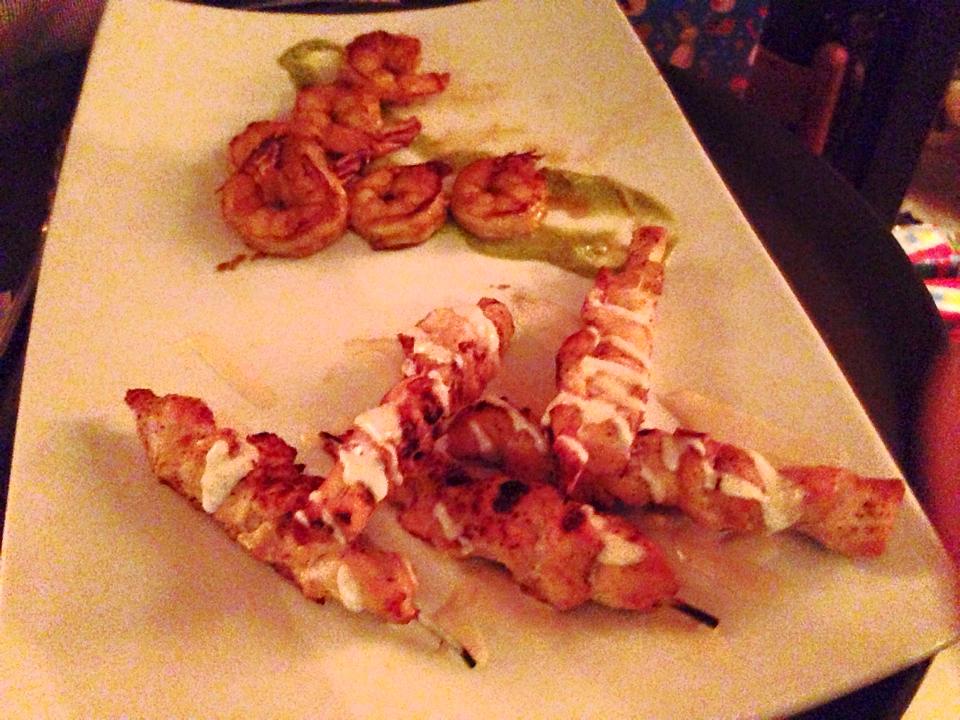 There were definitely both hits and misses throughout the whole dinner. The early dishes were pretty on point. But as it got busy later in the evening, some dishes fell a little short on seasoning and execution. We had a great time after all, as we ate, drank, catching up with each other and exchanging gifts. Overall the food and service were adequate, which was a good enough reason for me to visit them again. 🙂
Official website:
http://www.nuba.ca

Map and other reviews: