Do you still remember Little Sheep, the popular all-you-can-eat hot pot restaurant chain?  Only a couple of years ago, the Little Sheep was one of the biggest restaurant chains in the world. There were quite a few could be spotted in Greater Vancouver back then. Somehow they had been disappearing, and most of the locations had turned into Happy Lamb Hot Pot.
Is it still the same company?  A little research told me that, since the acquisition by Yum China in 2012, the business model of KFC had not been working quite well for the hot pot chain, causing many of the locations to close due to failed compliances.  In other words, the Americans can't really run a Chinese restaurant catered to Chinese folks.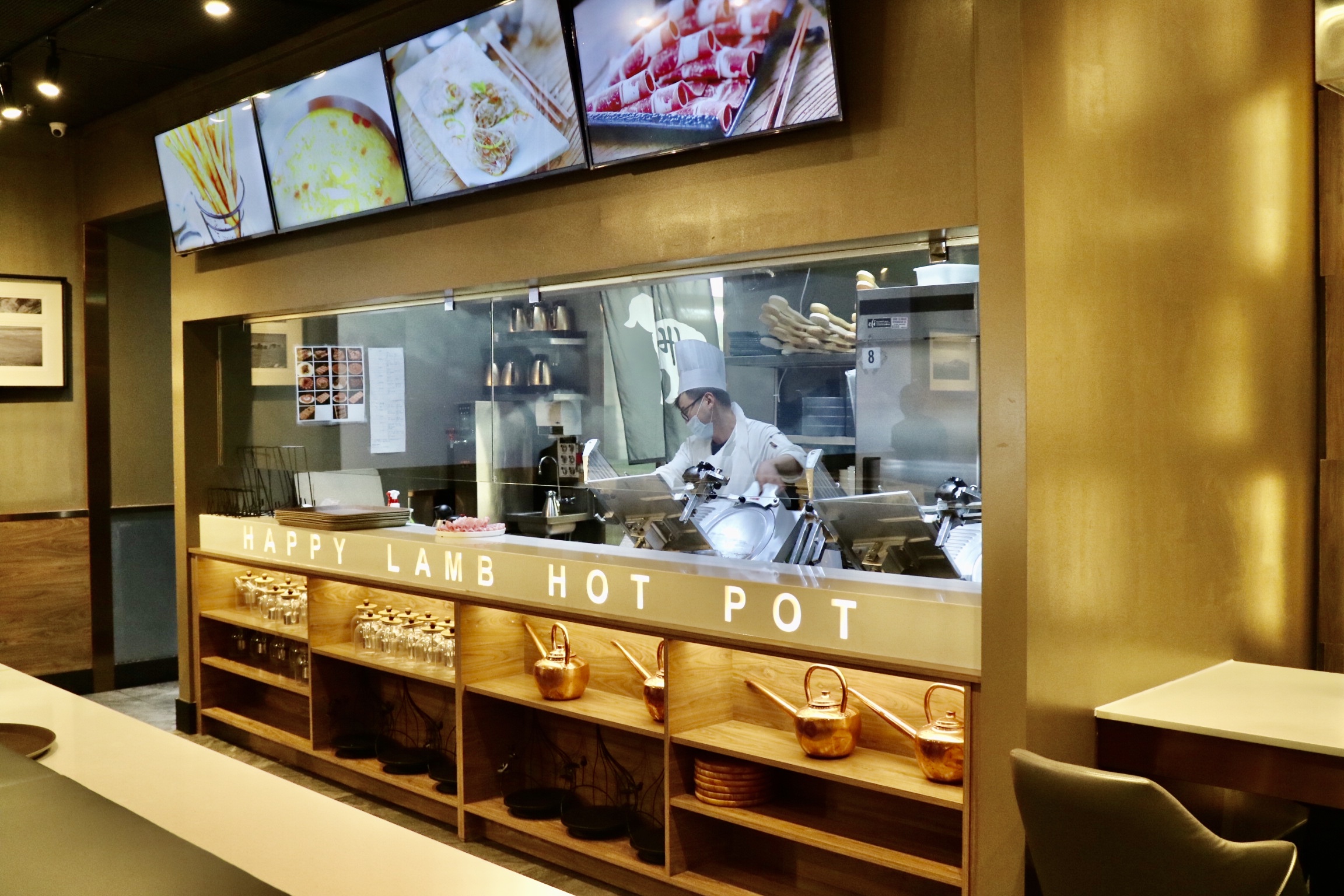 I remember the very first time that I had a meal at Little Sheep. It was the no-dipping-sauce-needed concept that really intrigued me. And indeed, their signature Mongolian herbal lamb soup base was super flavourful and dinners didn't really need dipping sauce at all. To me that's craftsmanship. But can craftsmanship sustain a large restaurant chain model? I have witnessed Little Sheep jumping onto the all you can eat boat, then later adding the Sichuan spicy hotpot option due to the insane popularity.  However, many had lost interest in their food, questioning its quality or authenticity.
And Happy Lamb is a new company that claims to have picked up what Little Sheep's original concept  – run by an all-Chinese team and offering the tasty Mongolian-style hotpot soup that everyone enjoys without any dipping sauce.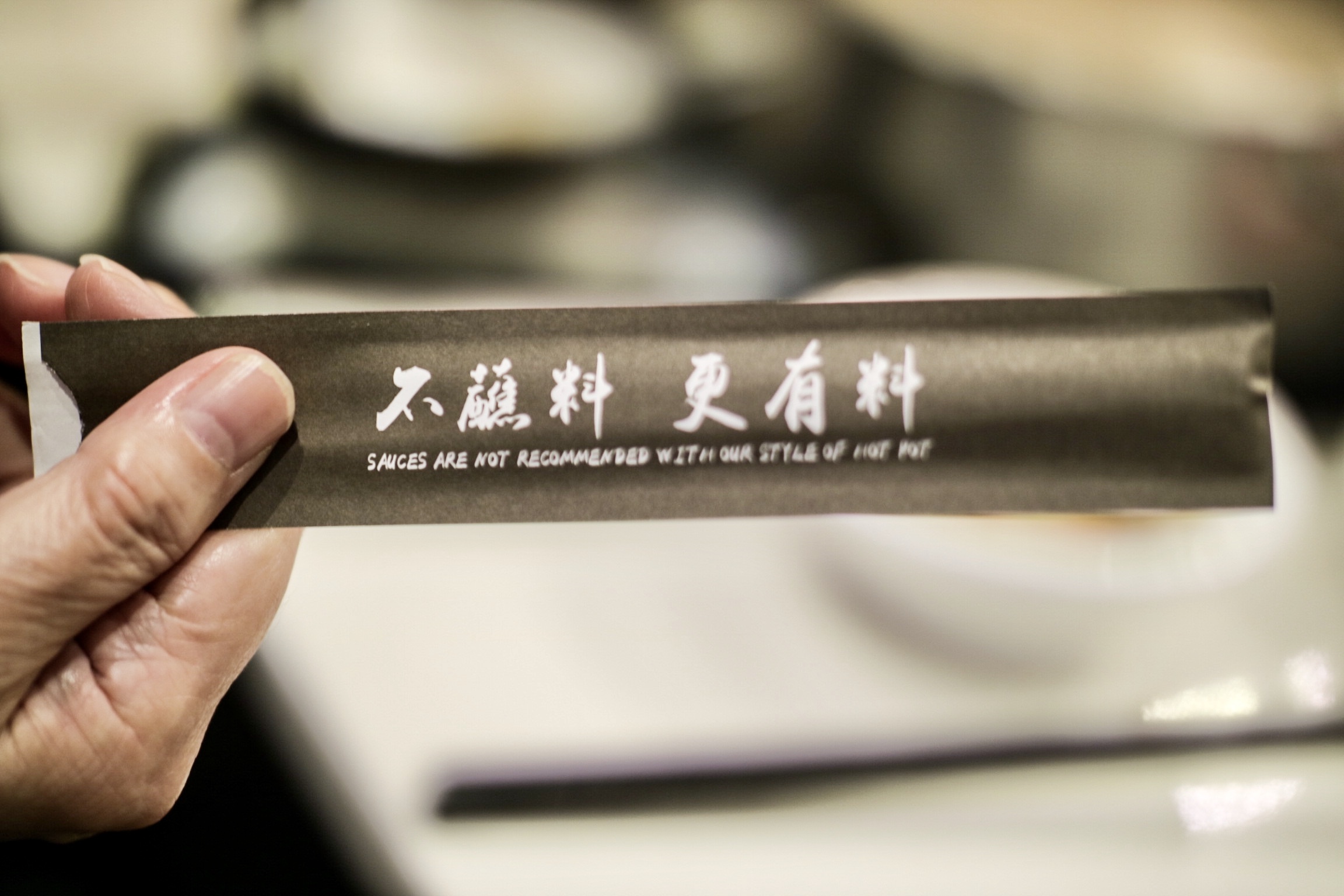 I was invited to a media tasting to Happy Lamb's flagship restaurant at Lansdowne Mall in Richmond. Besides bringing back the original soup, they have also put a lot of effort into the quality of the hot pot ingredients, such as lamb, beef, and seafood. They have aimed to compete with all the premium hotpot chains in Richmond such as Haidilao, Liuyishou, and Dolar Shop.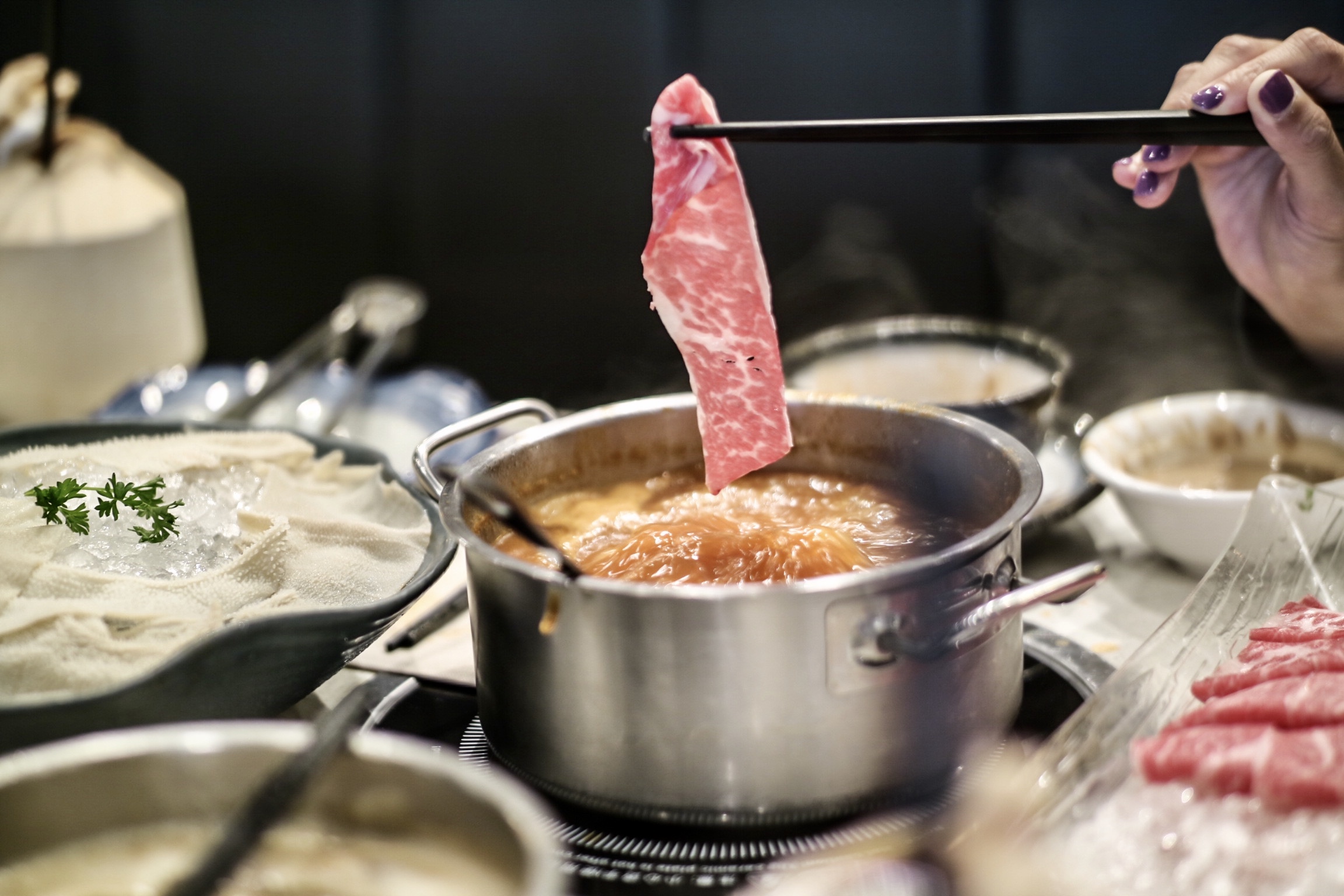 For the hot pot soups, you can order our own personal pot or shared pot.  The personal pot sounds pretty good nowadays with the pandemic caution. Even they even have single-pot or shared pot options for the VIP rooms. The signature Orginal Broth ($5.99) was my mom's favourite, made from chicken, beef bone & various herbs, which is very suitable for Cantonese, Beijing or Mongolian style hotpot. I picked the Special Hot & Sour Broth ($6.99) and found the medium spicy gave such a big kick already. AW tried the Tomato Broth ($5.99) and was surprised how strong the tomato flavour was. Despite how flavourful the broths are, they still provide a simple sauce bar. For eating lamb with Mongolian and Northern Chinese style hotpot, sesame paste seems to be a great condiment.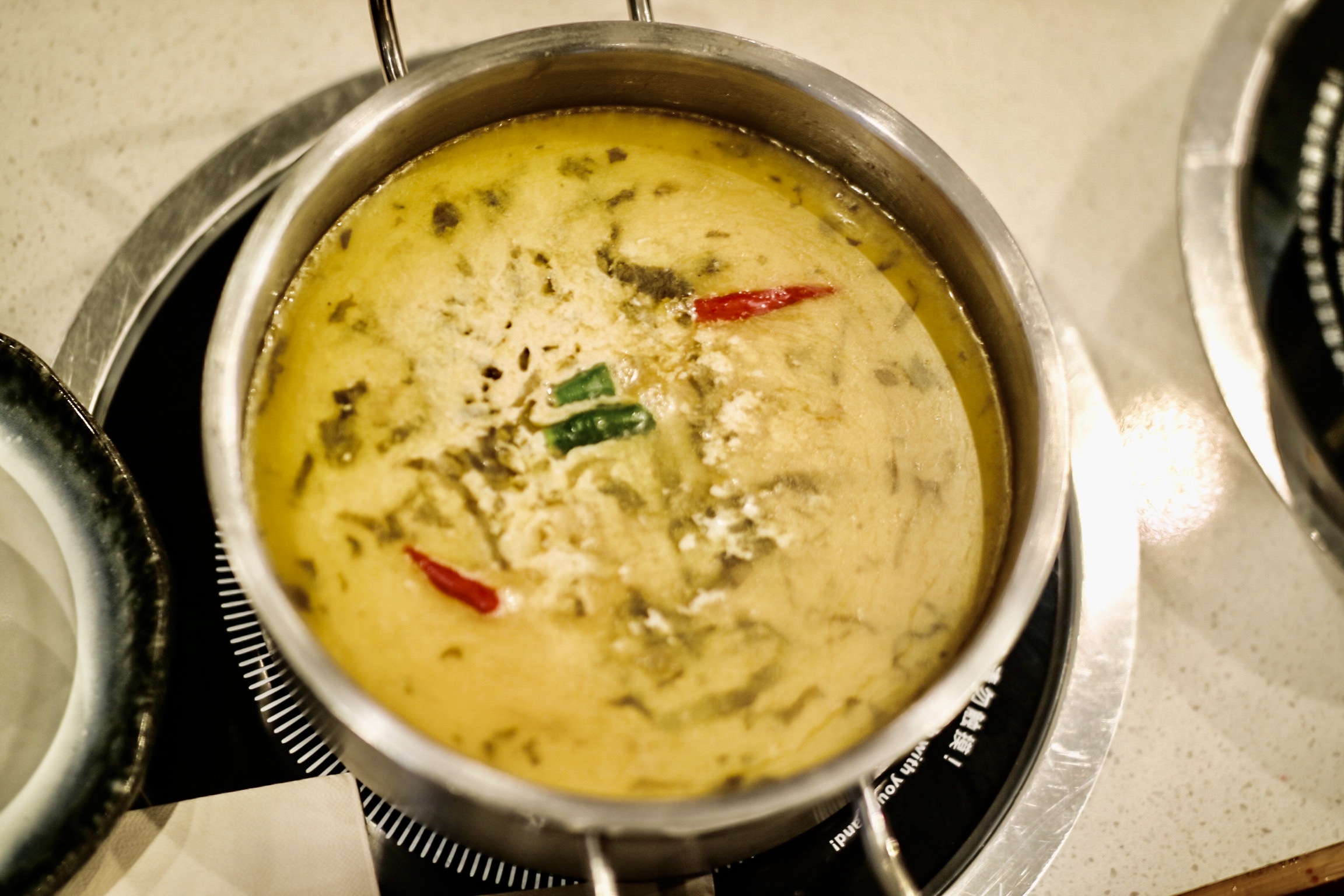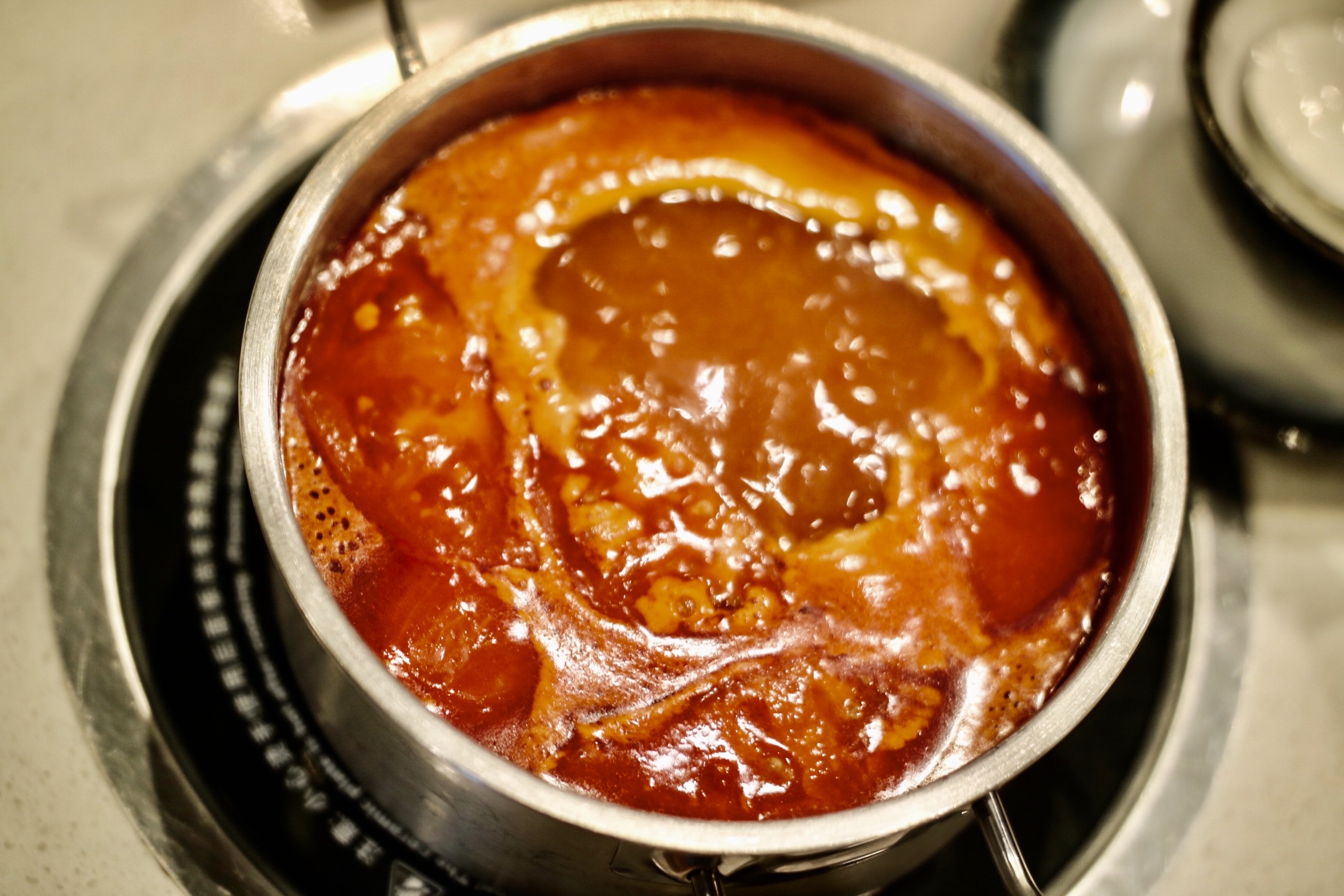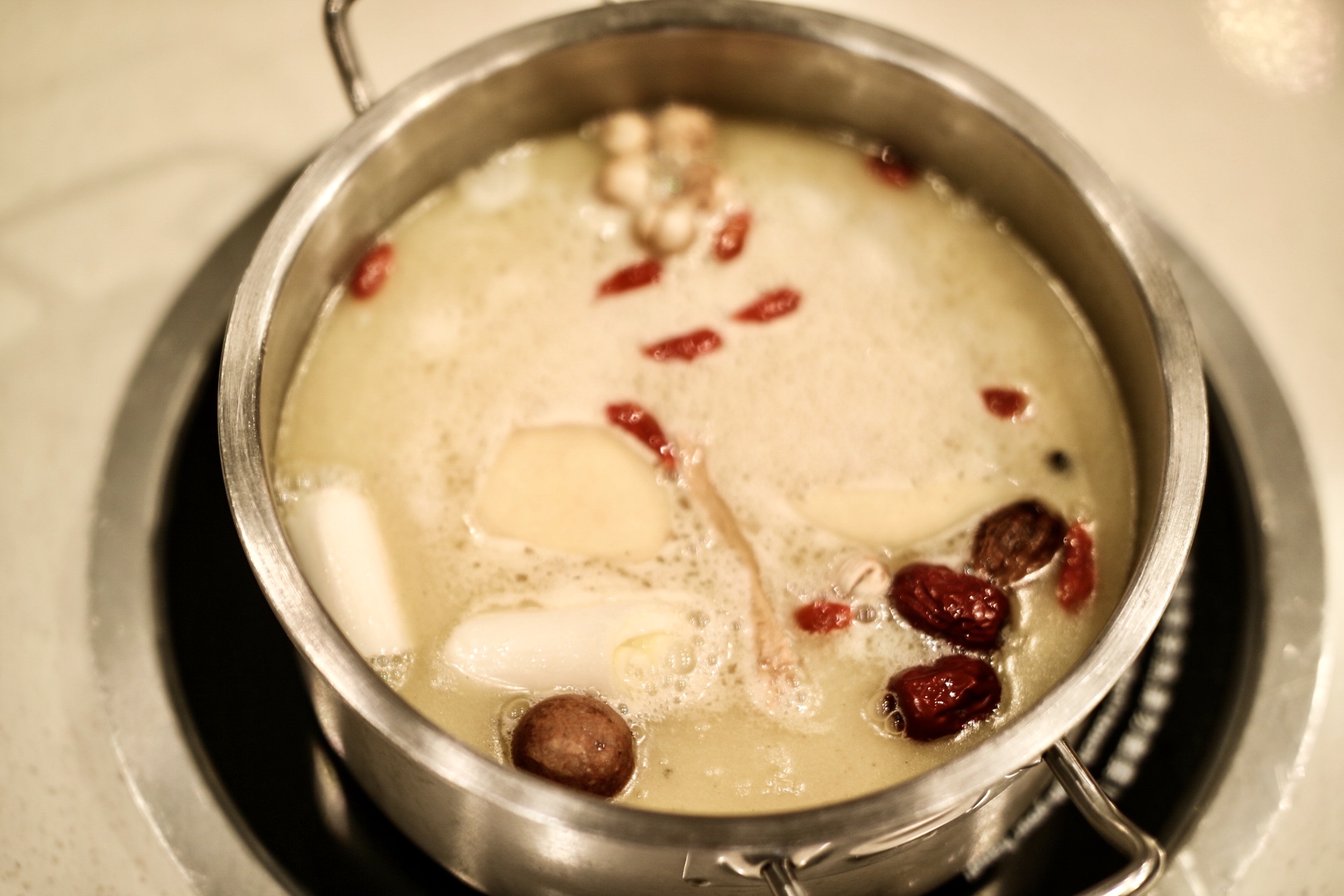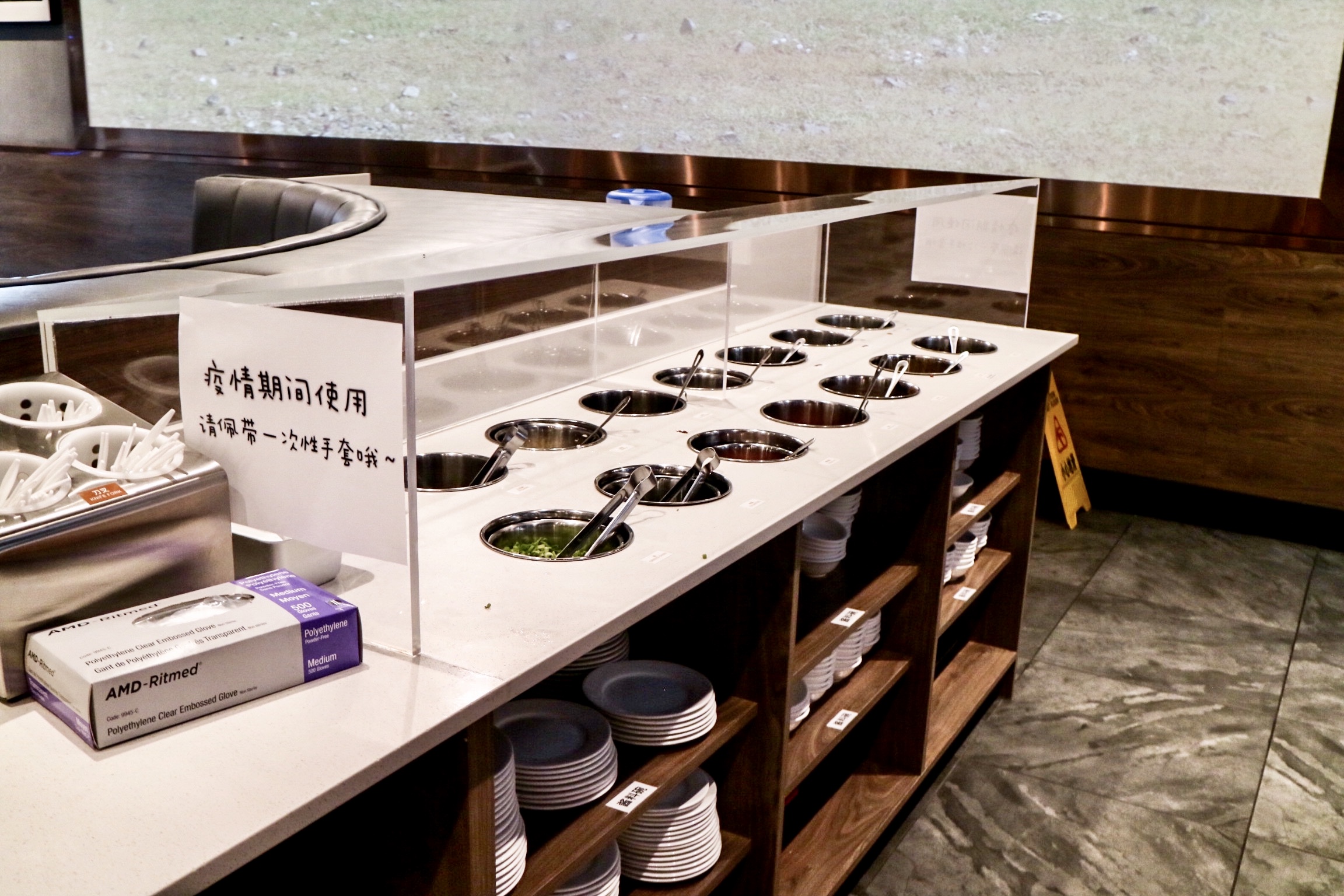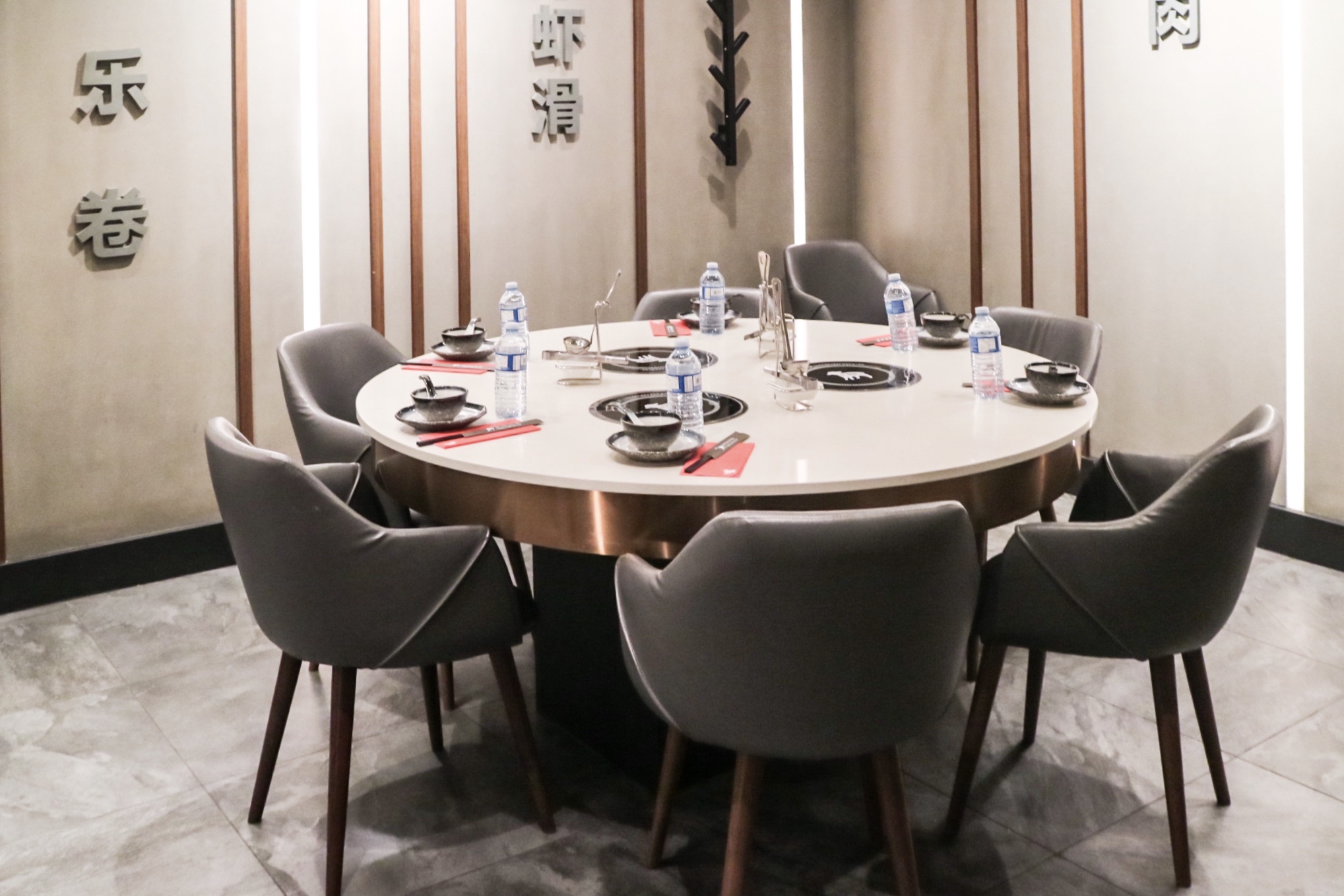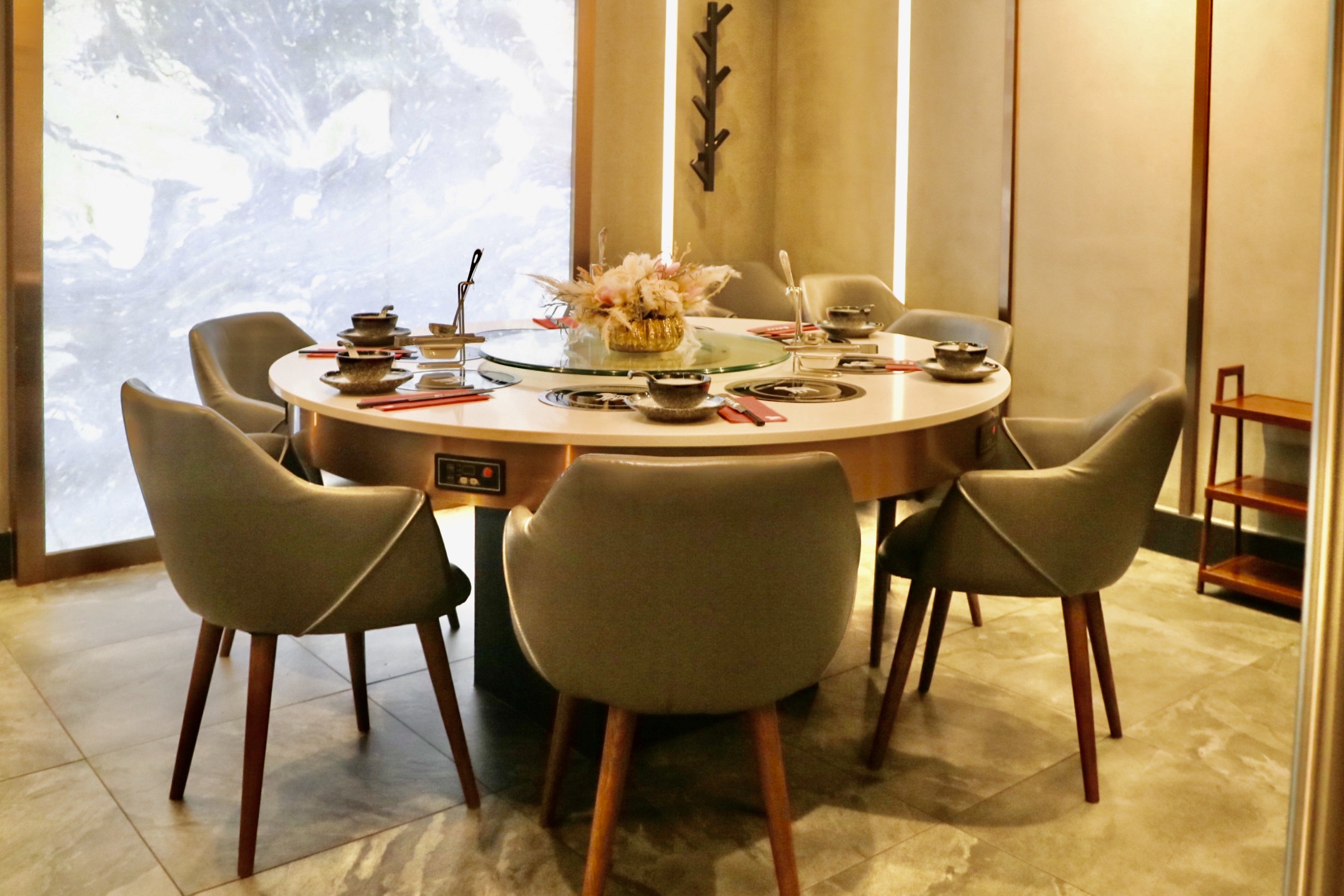 The quality of the meat was spectacular. The Wagyu Beef Set ($39.99) has 3 different cuts of Wagyu beef imported from Japan and the beef has so much flavour, especially cooked in the original broth. The Lamb Platter ($29.99) provides both New Zealand and local lamb. I enjoyed the local lamb more for the stronger taste. However, the Beef Tongue ($10.99) was cut a little too thin and it disintegrates very quickly in the broth if you cook it too long.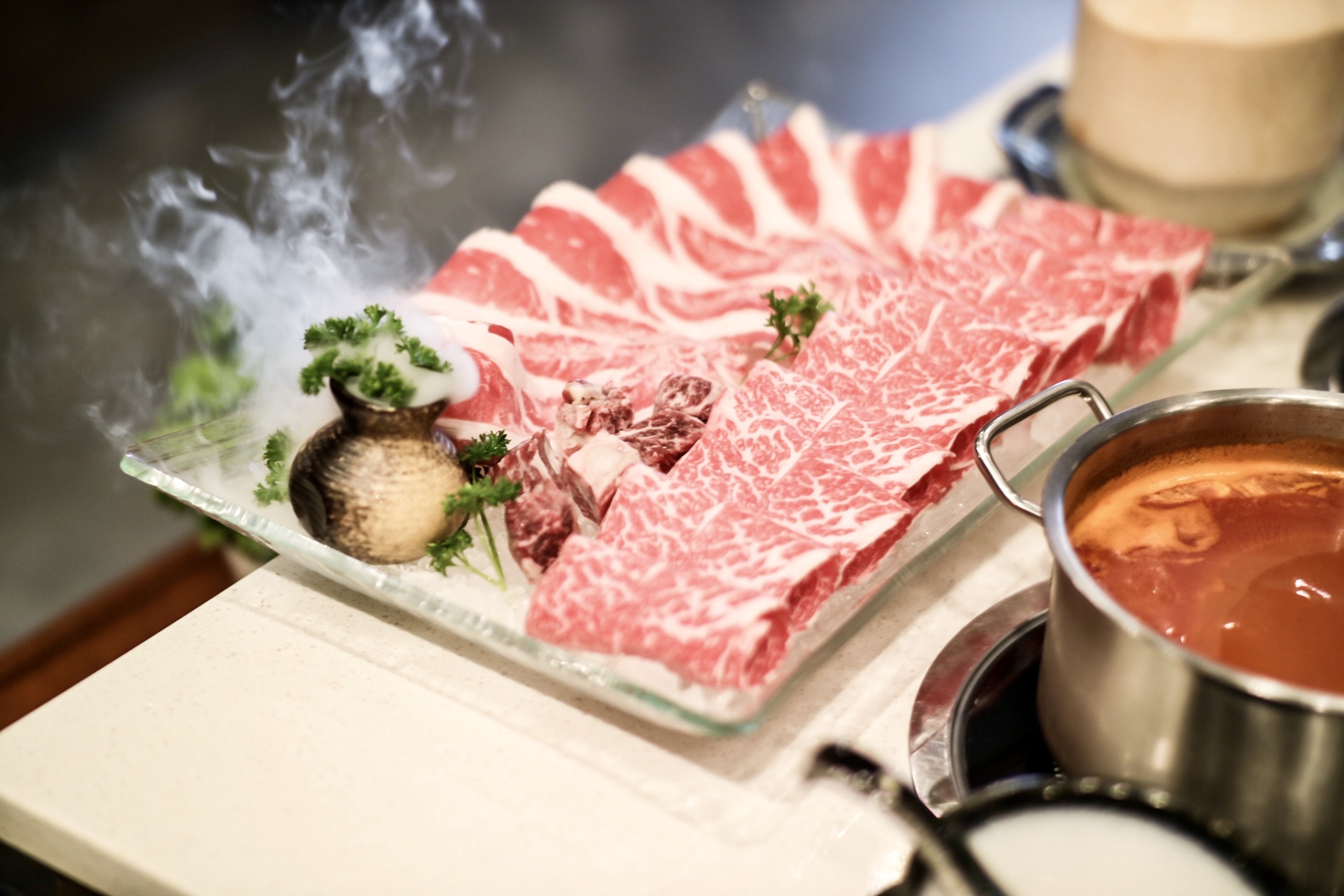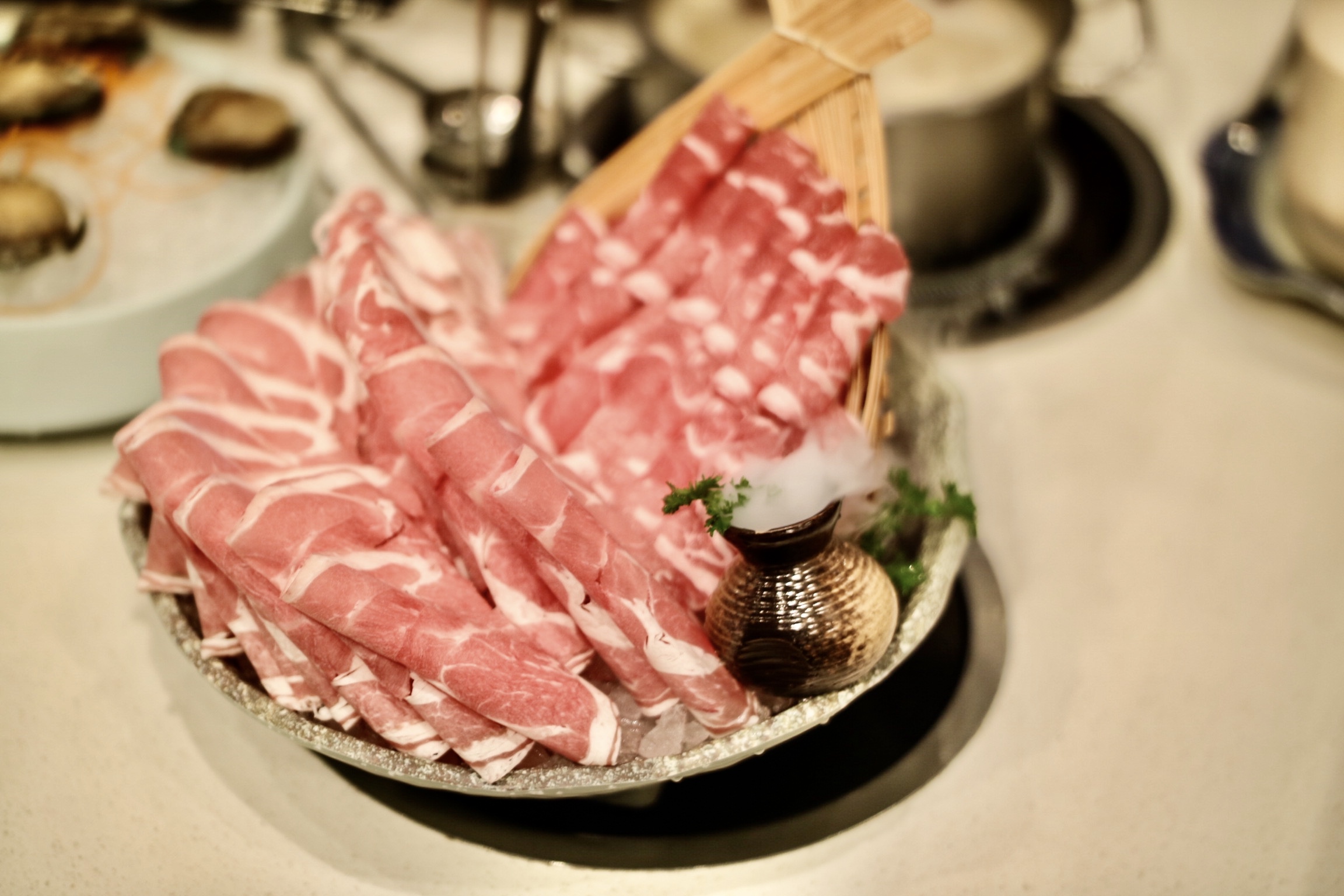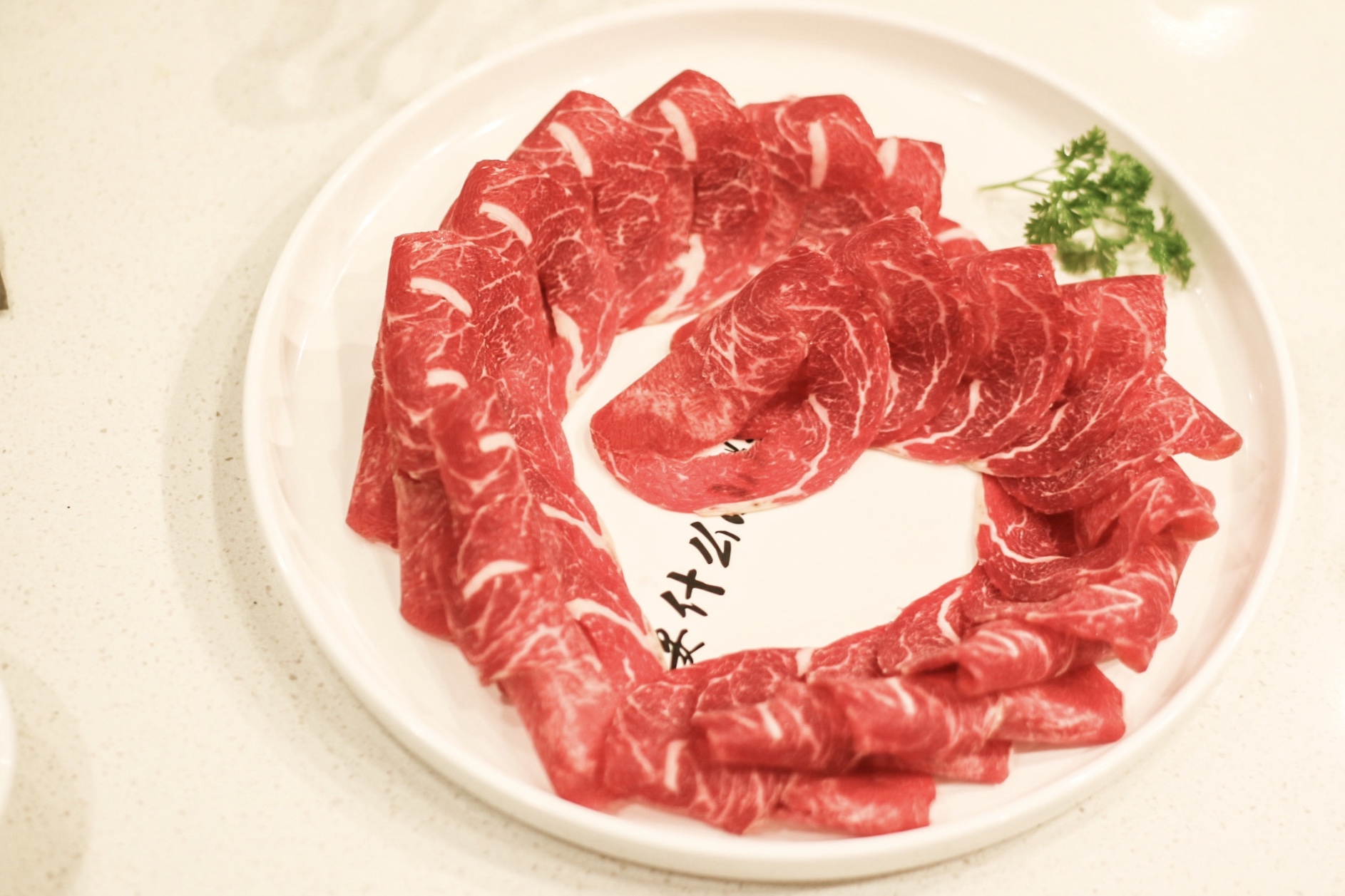 For seafood, I found the Abalone ($13.99) a pretty good deal, which is almost the same price as the supermarket. The Shrimp Paste ($13.99) is freshly prepared in-house, and definitely a must-have. It's fun to make shrimp balls from the paste and cook them in the broth. They are many options for seafood dishes here, including a whole fish served completely deboned and fileted.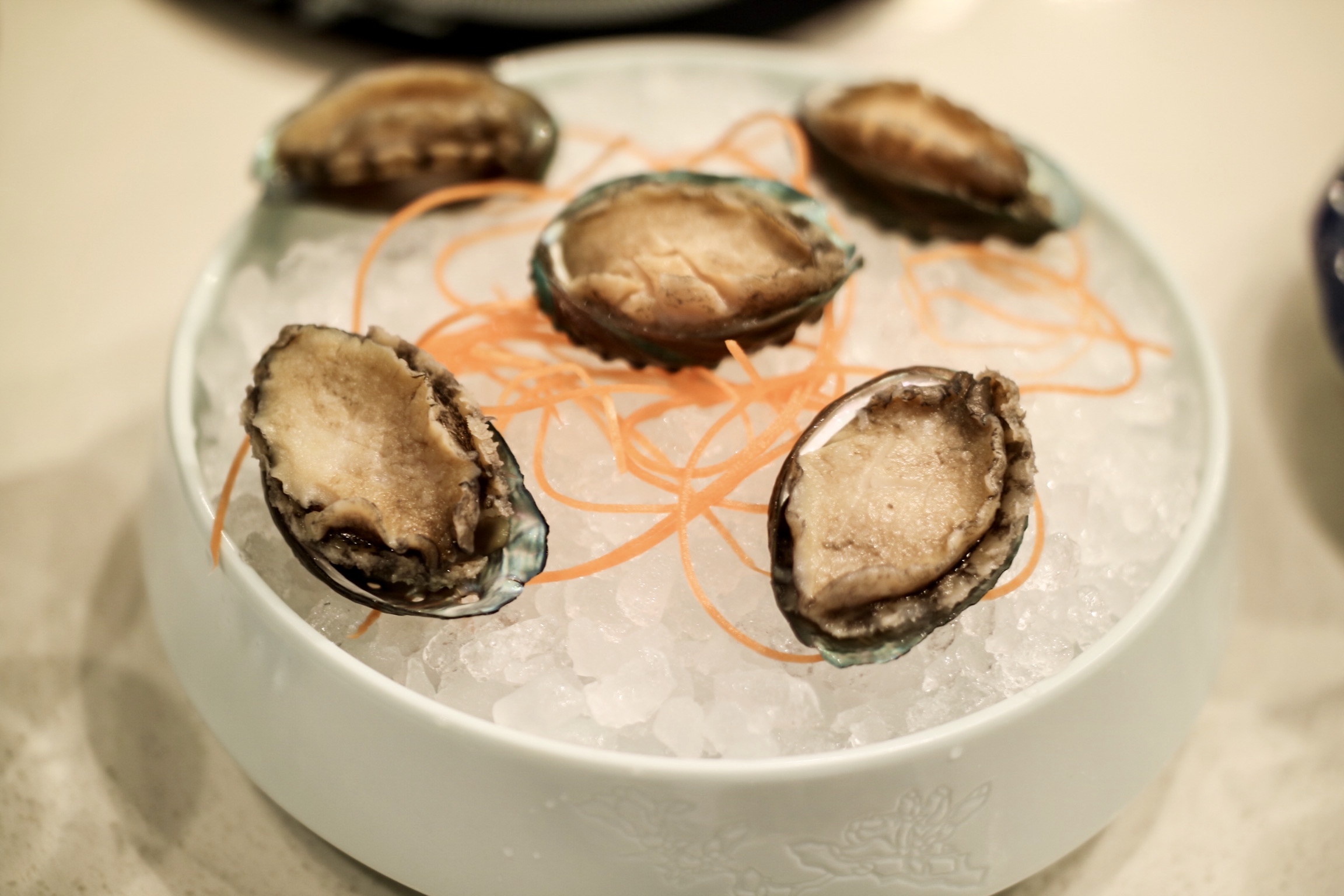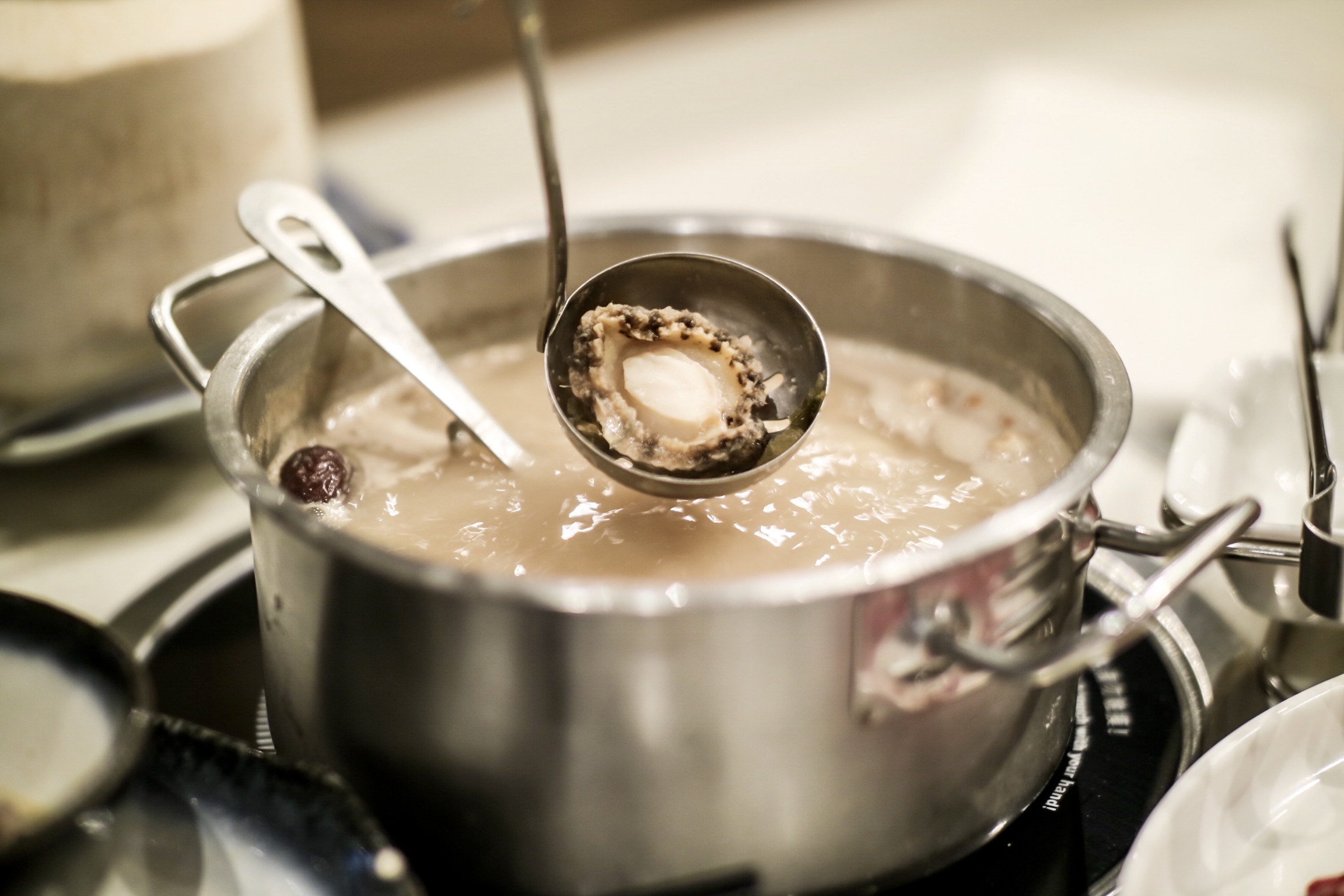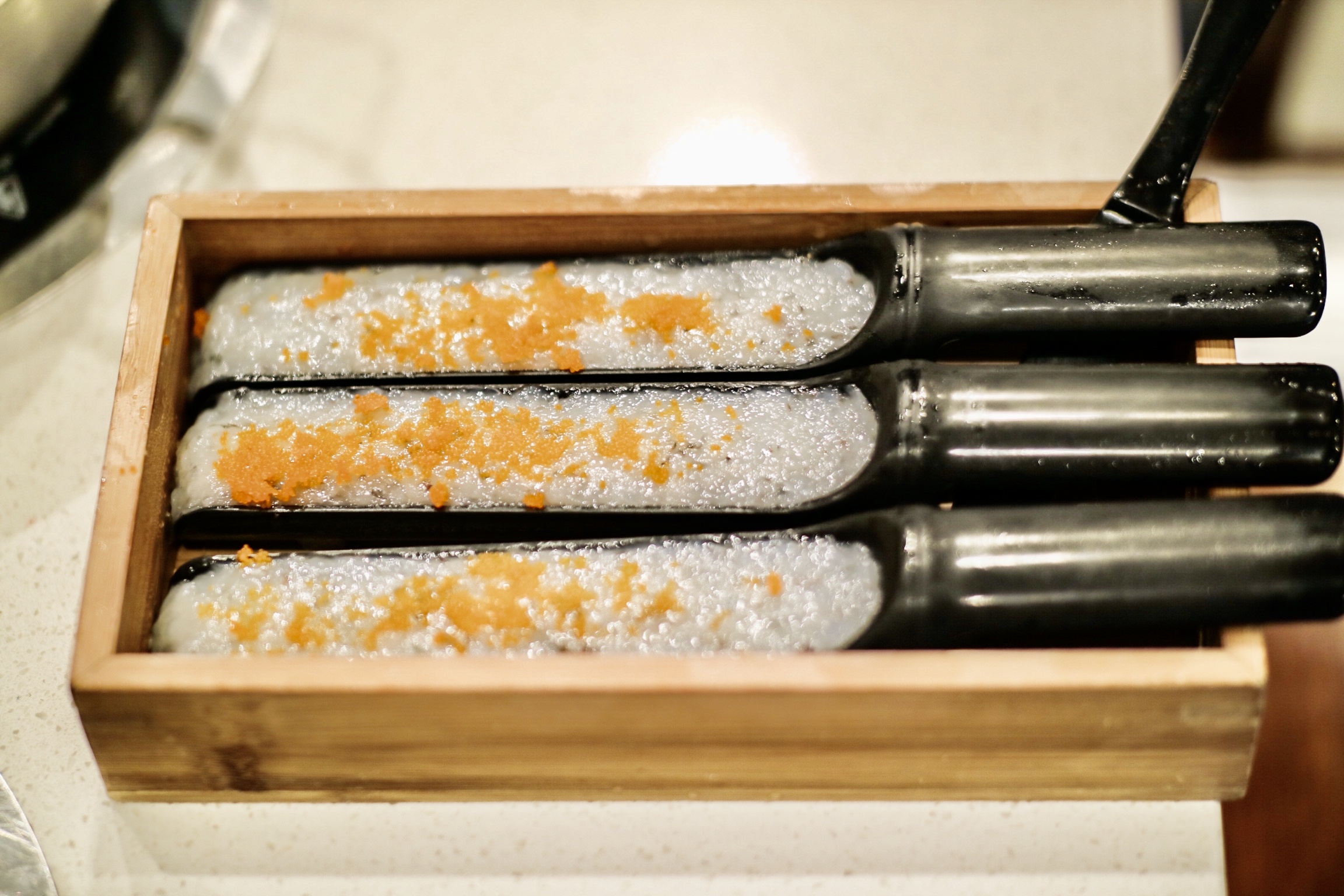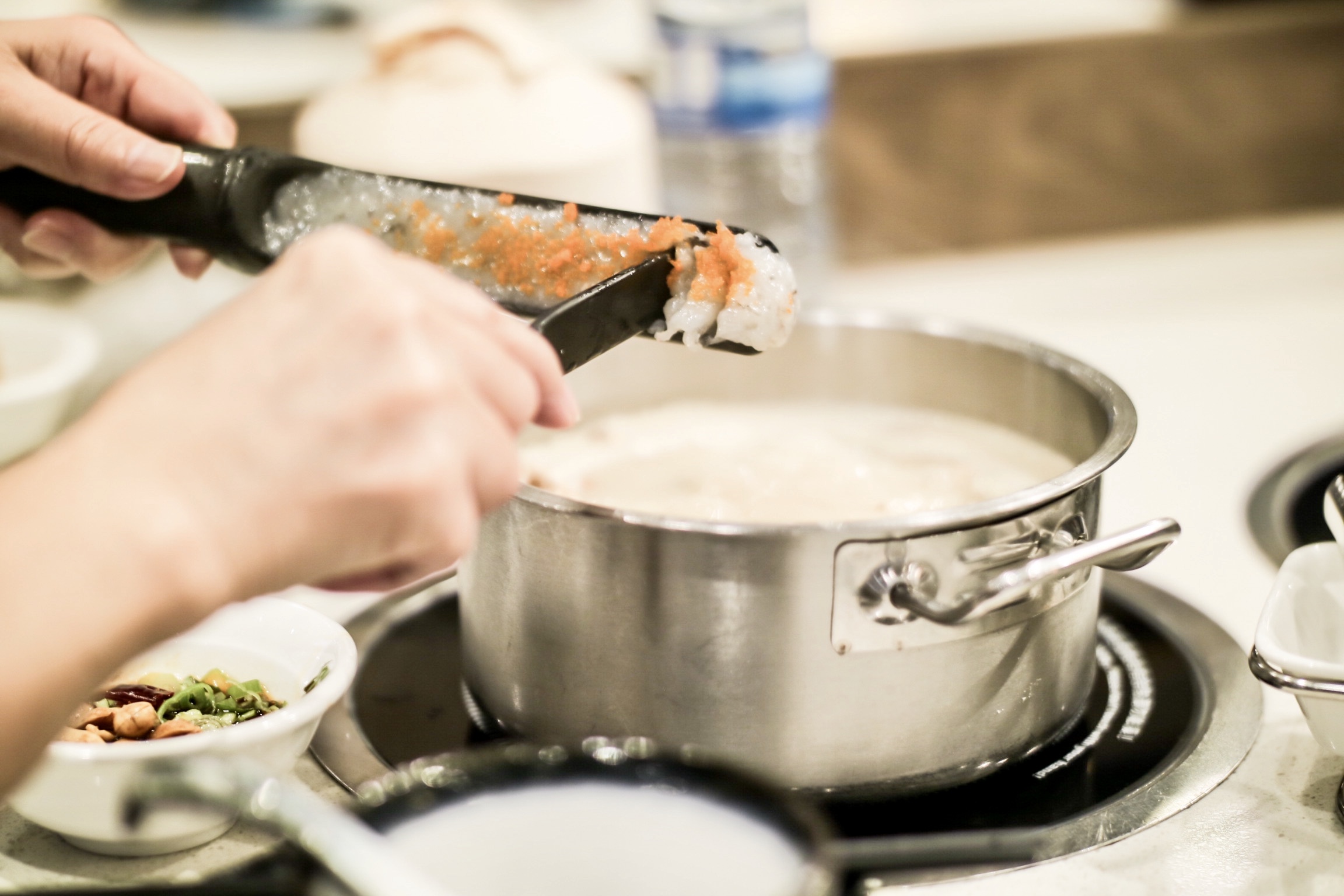 For other popular hot pot dishes, I found hits and misses. The Beef Tripe ($10.99) was a bit chewy with the 7-second cooking method. The Beef Aorta ($11.99) was cut a little too thin and the pieces got overcooked very easily. The Meat Ball Platter ($12.99) features beef and cuttlefish balls and they are enjoyable. And they are made in-house as well.  I would suggest them to learn from other hot pot places and come up with a cooking timetable for all the hot pot ingredients.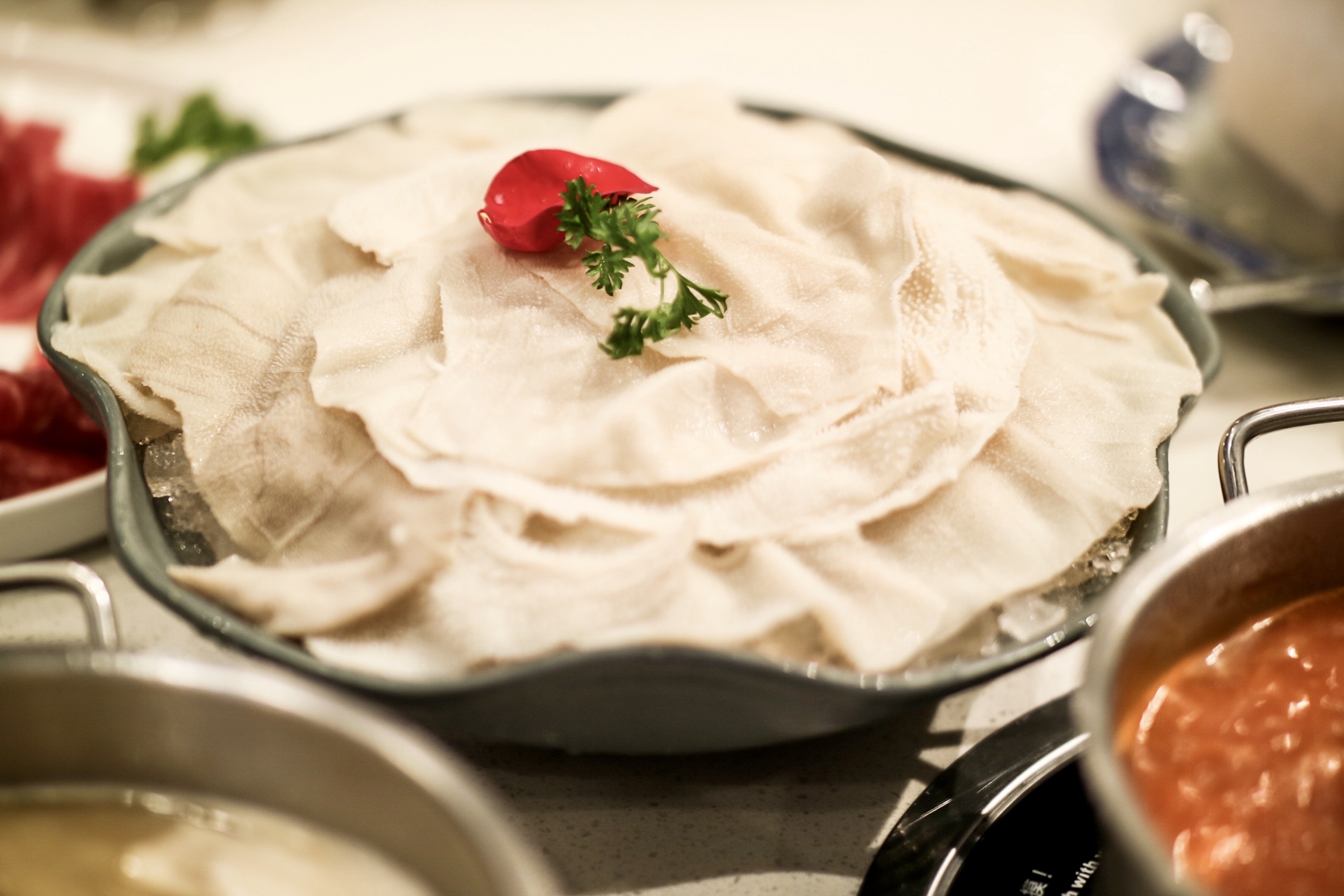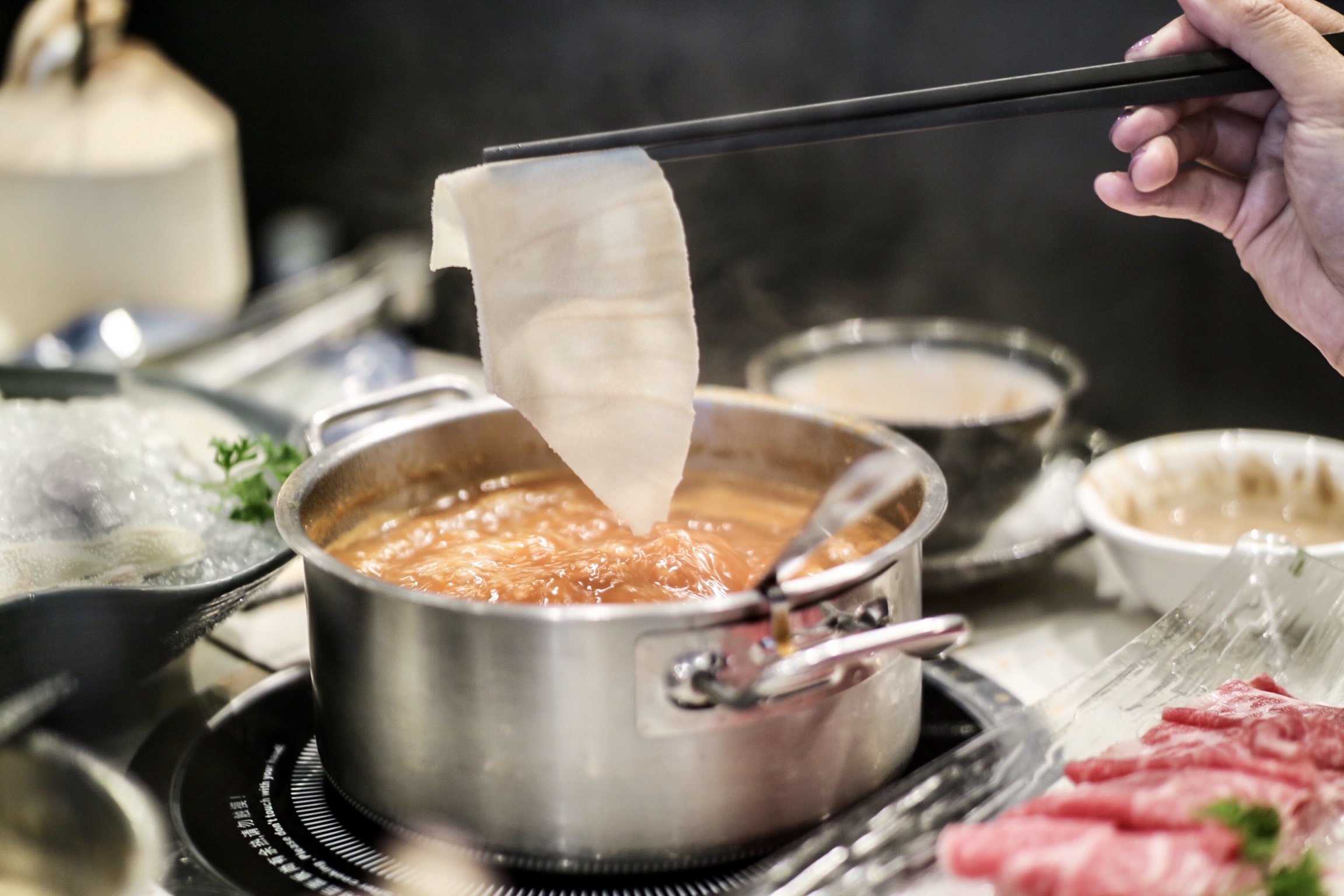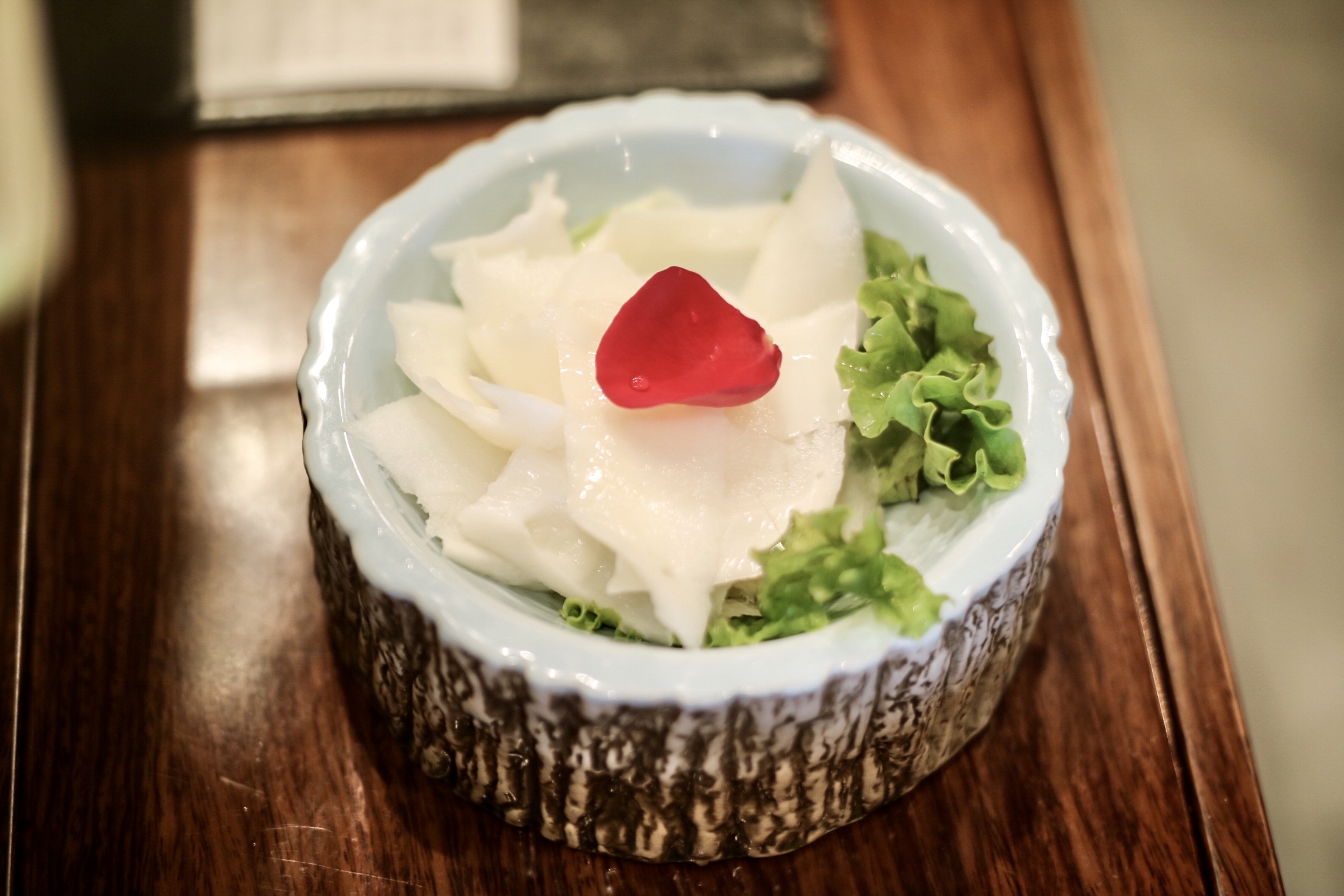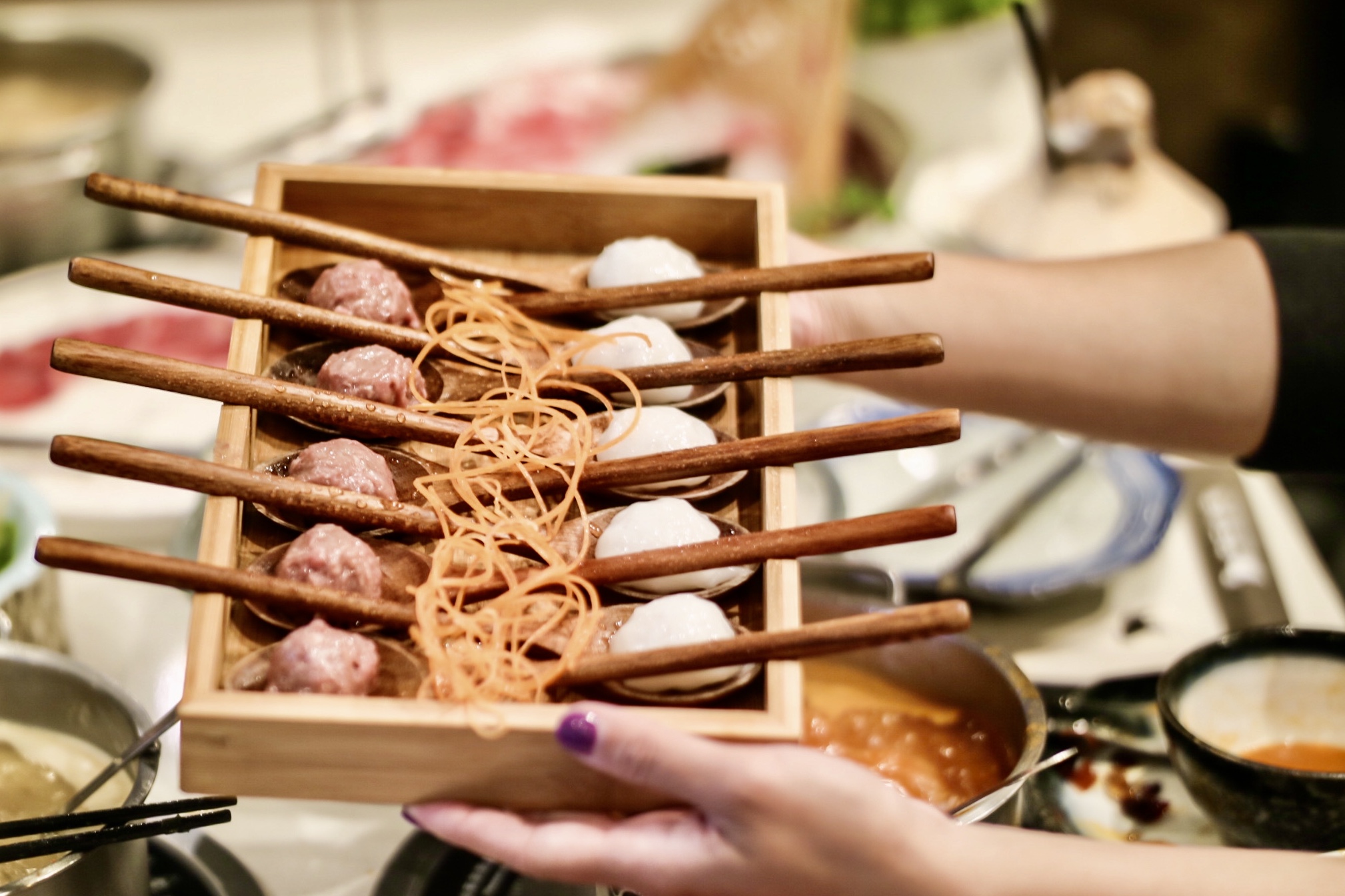 Since lamb is the speciality here, the Lamb on Skewers($5.99) is another must-have dish. The lamb tasted fresh and was super tender. And it's only $1.50 for each skewer, which is an incredible deal!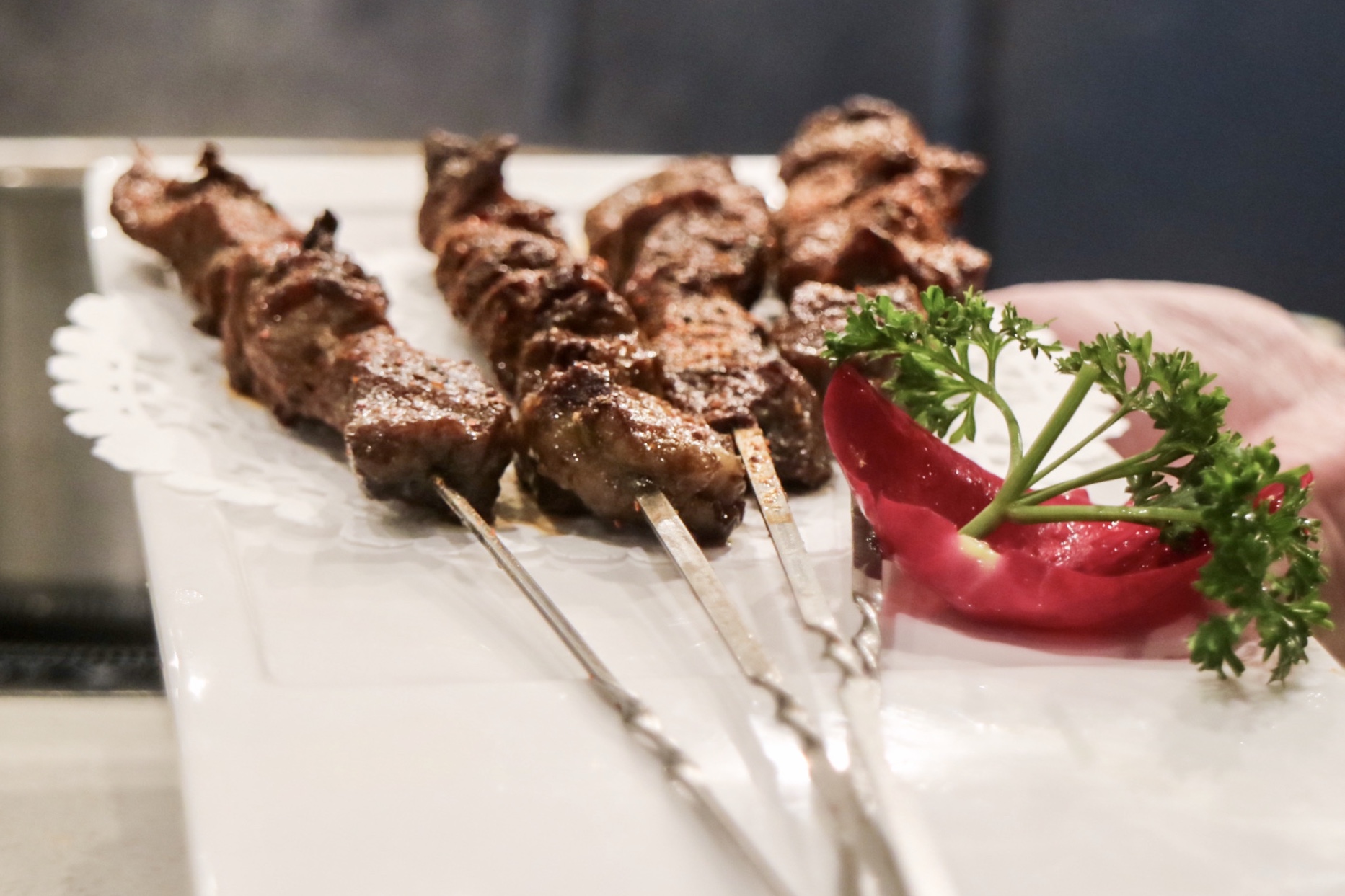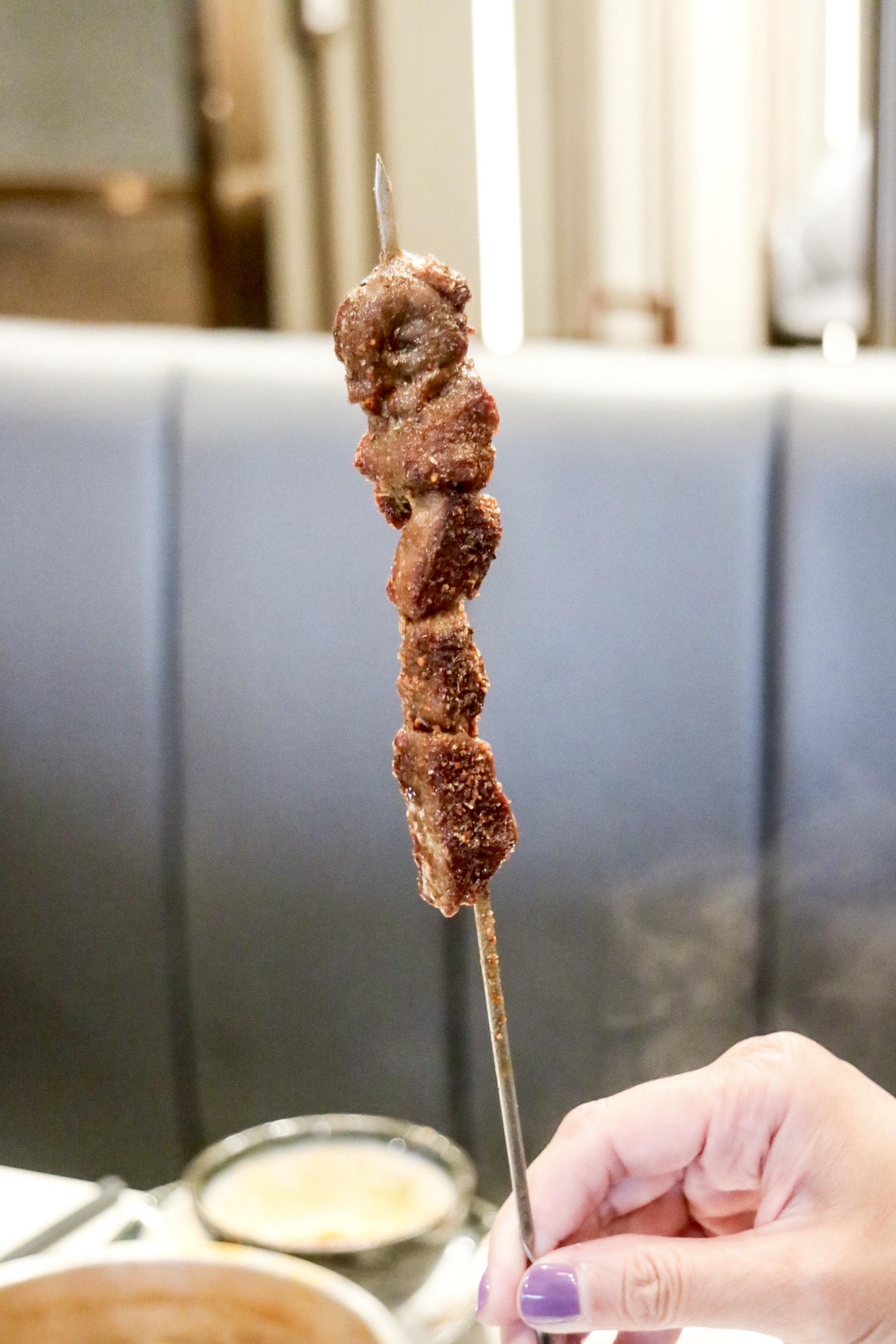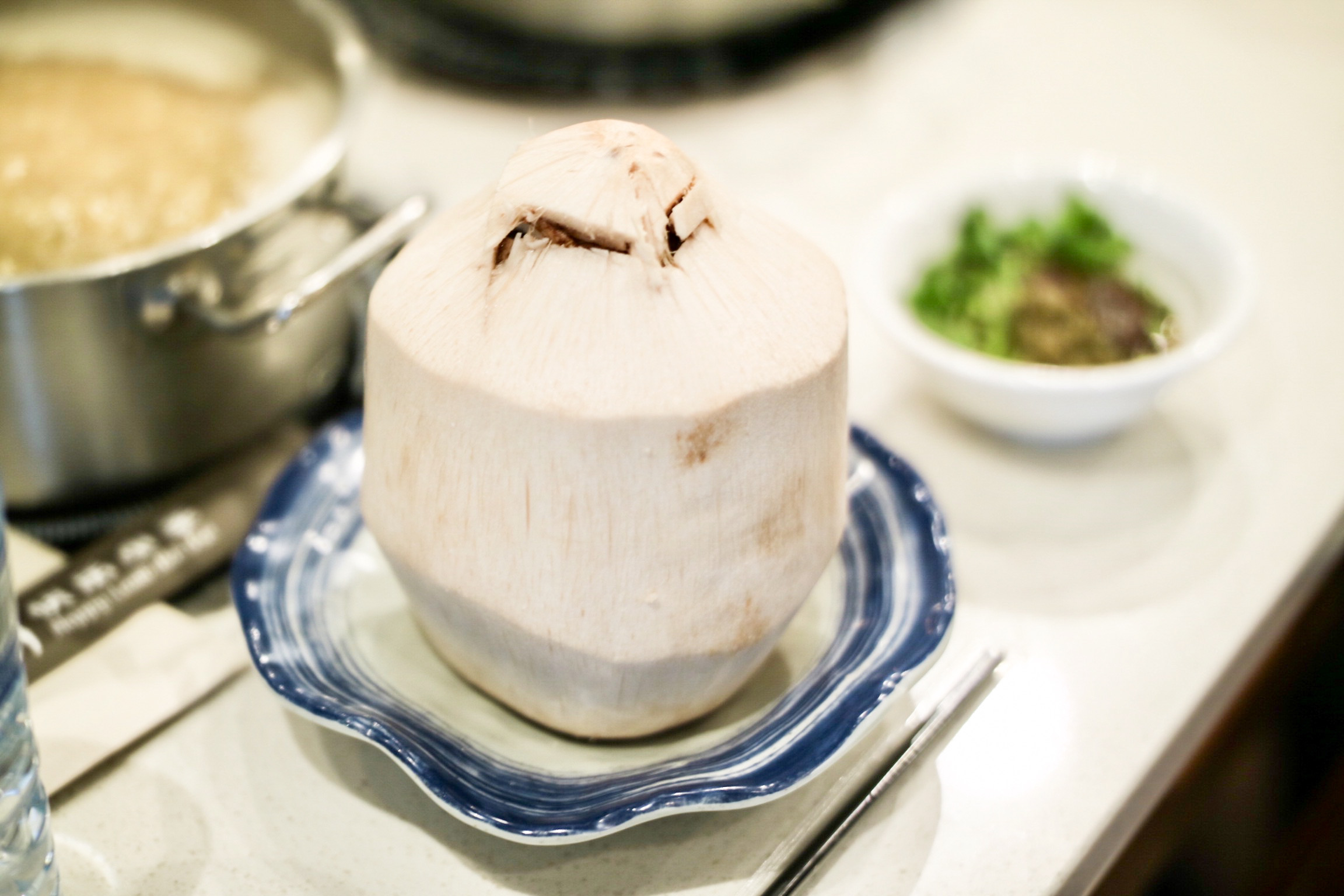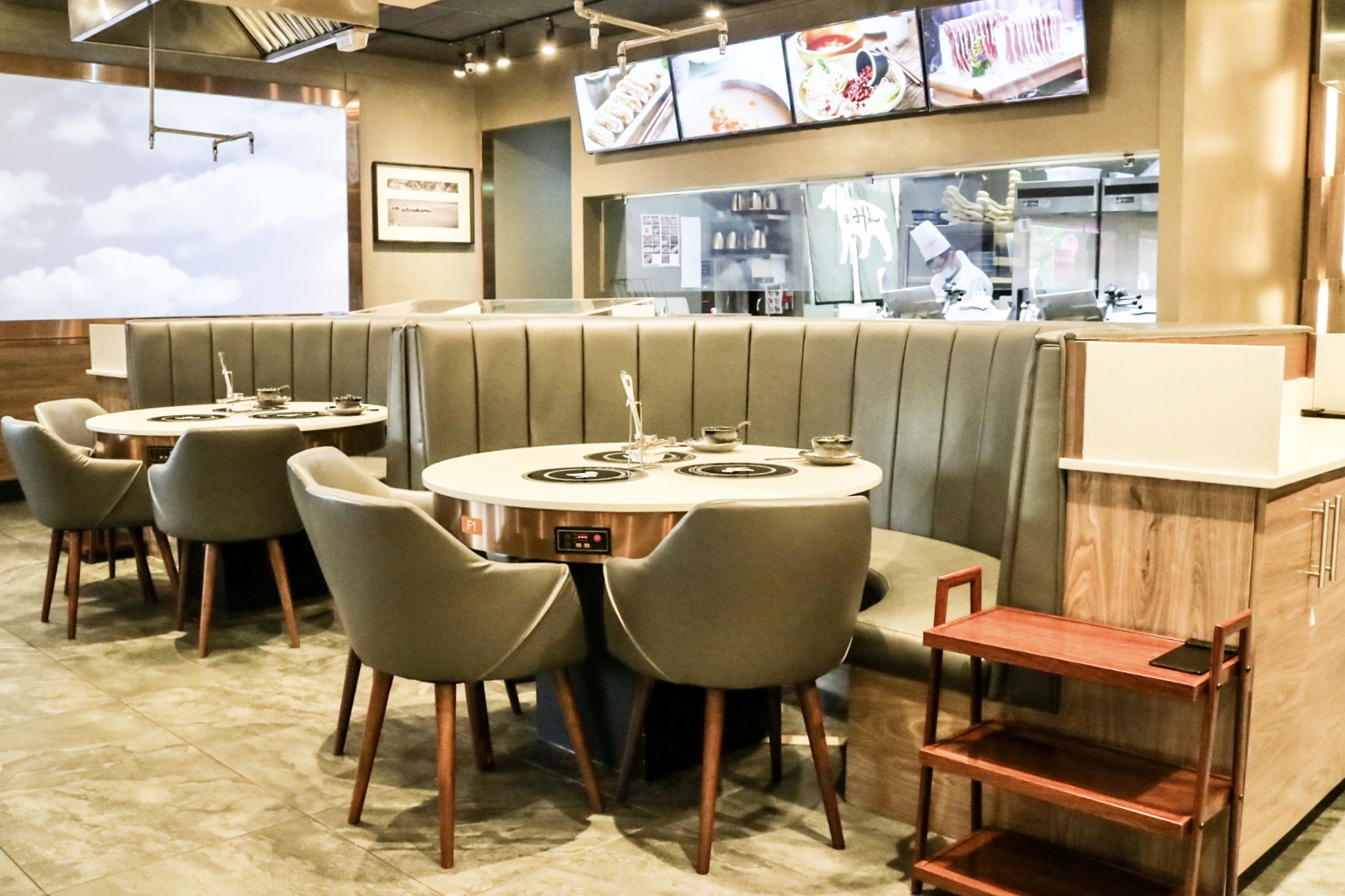 There are customer-friendly features throughout the restaurants. USB Phone charging Bay seems pretty standard at Chinese own restaurants now in Richmond and there is one at the register here. The Kid's Play Room is thoughtful but unfortunately is closed at the moment because of COVID-19. However, the full-body Odor Eliminator is quite impressive, as a lot of us always dread about the smelly clothing after a Chinese hot pot or BBQ dinner.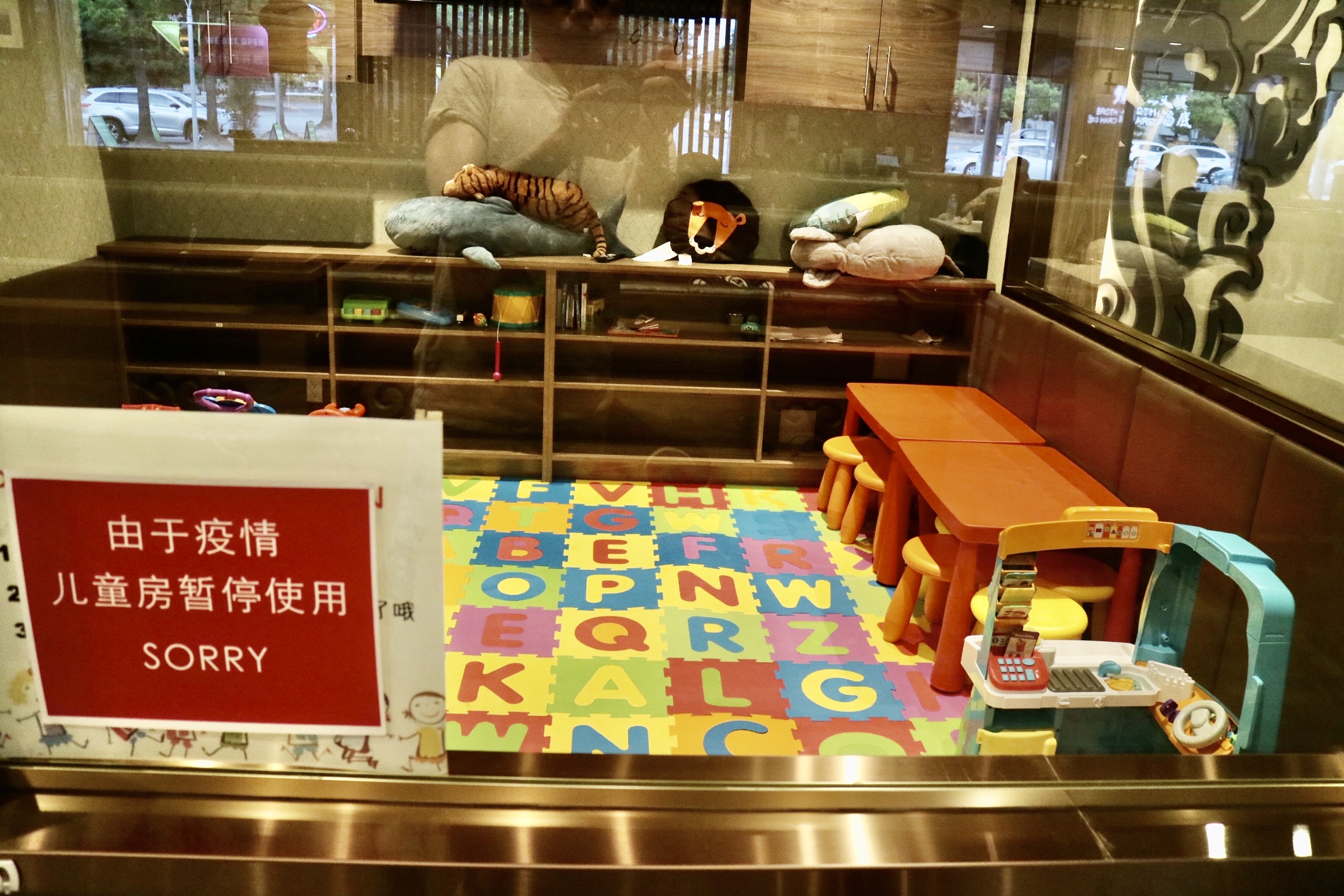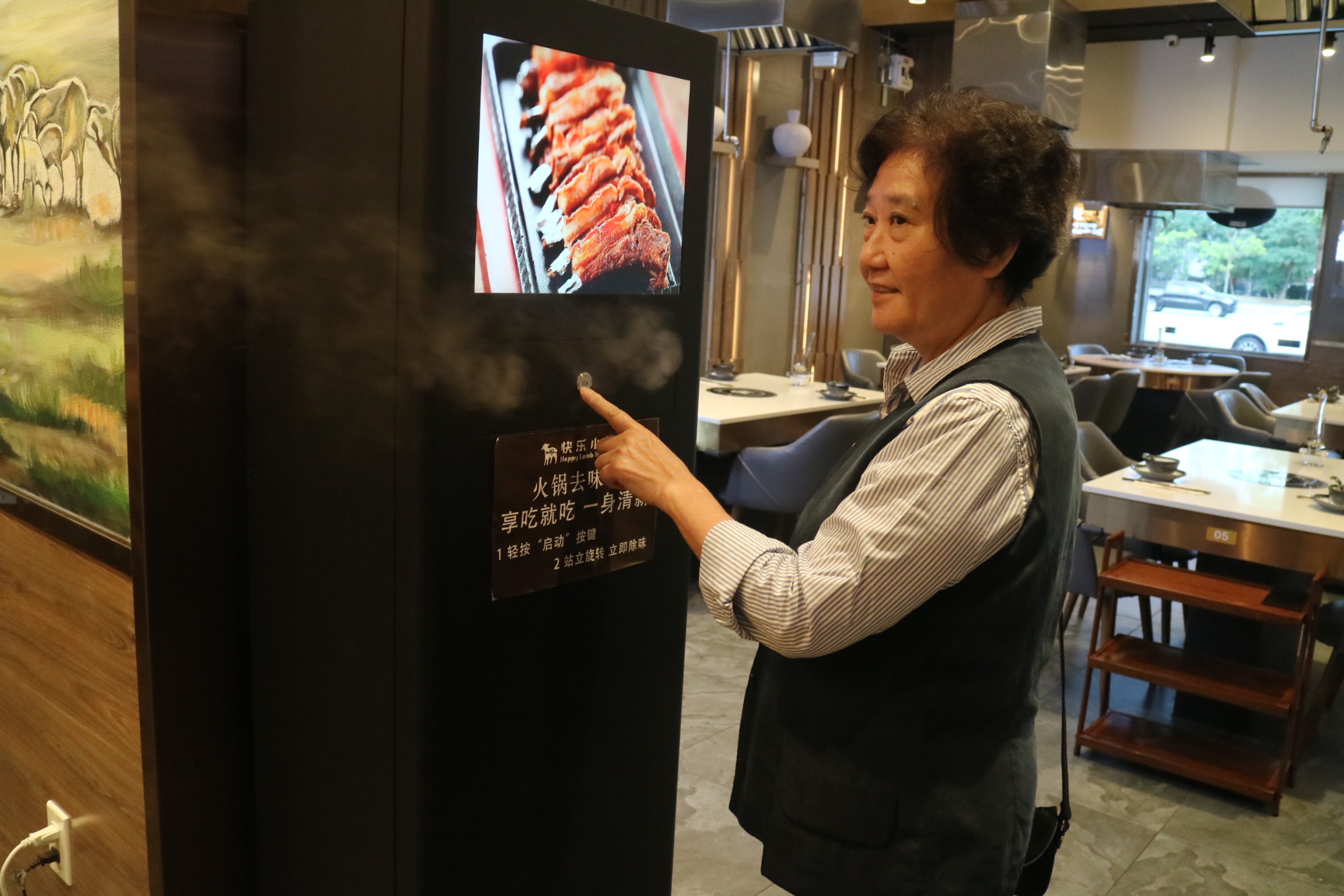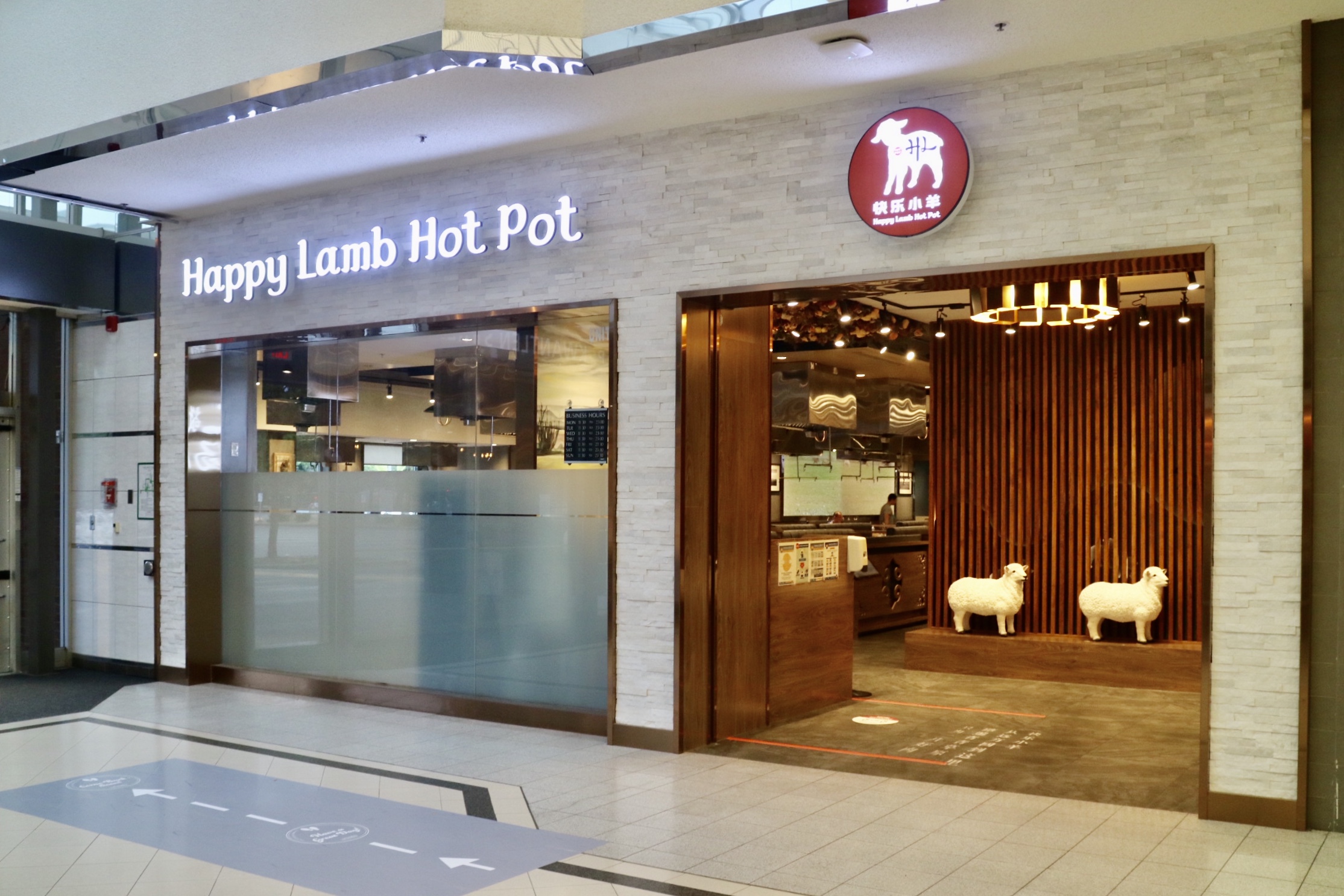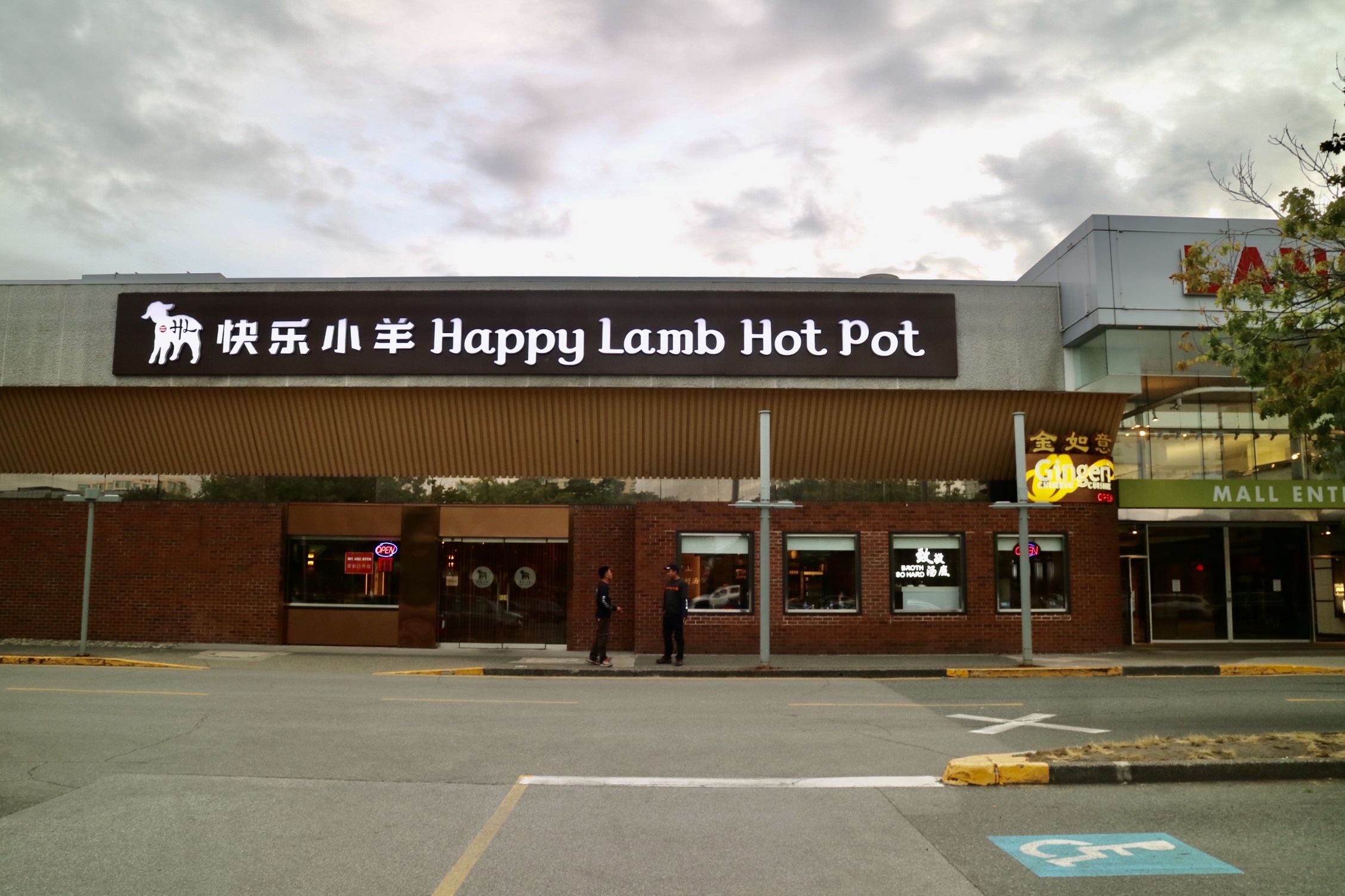 Final thought
Bringing back the soulful broths and dipping sauce-free hot pot is great for lazy hot pot diners. However, many find the sauce bar a fun part of the hot pot experience. Here at Happy Lamb, they keep both options open.  The broths here at Happy Lamb are quite flavourful. However, the original clear broth is my favorite. The quality of lamb, beef, and seafood here is excellent while some common dishes could use some improvement, such as the beef tripe. The lamb skewer here is quite the highlight. It's tender, tasty, and very reasonably priced.  With quality food and good service,  Happy Lamb might need to think about bringing on some set menu.  Don't think of a set menu just as a good bargain, but also a more elegant and effective dining experience for customers, so that they would spend less effort figuring out what to get. Think about it – most top fine dining restaurants have a tasting menu, don't they?
$$
rating: 3.5/5
Happy Lamb Hot Pot (Richmond)
Lansdowne Mall
5300 Number 3 Rd UNIT 405, Richmond, BC V6X 2X9
(604) 231-8966
* All food and beverage items tasted in this post were complimentary. Opinions are on the reviewer's own.