I appreciate Gyo-O's  effort on offering unique dishes, although their style inspiration is somewhat similar to their sister restaurant Gyoza King, one of the oldest Izakaya spots in Vancouver. The place could barely fit 20 customers, but somehow it seems bigger than it really is. I felt like being at an art gallery showroom under the high ceiling, with massive walls full of Japnese elements such as symbols and drawings. I could recognize some of the symbols as  Japanese characters describing their dishes,  which contributes tremendously to the funky ambiance.
The dishes, despite being quite humble and less visually pleasing compared to the ones from other Japanese places,  were actually quite tasty. My Seafood Yukke Don,  acclaimed as the most popular dish on their menu, was delicious. Not as neatly cut and elegant as in the normal Chirashi Don, the seafood in the rice bowl was roughly chopped into little pieces, and the flavours were enhanced by a sweet light soy sauce and a super delicate soft-boiled egg.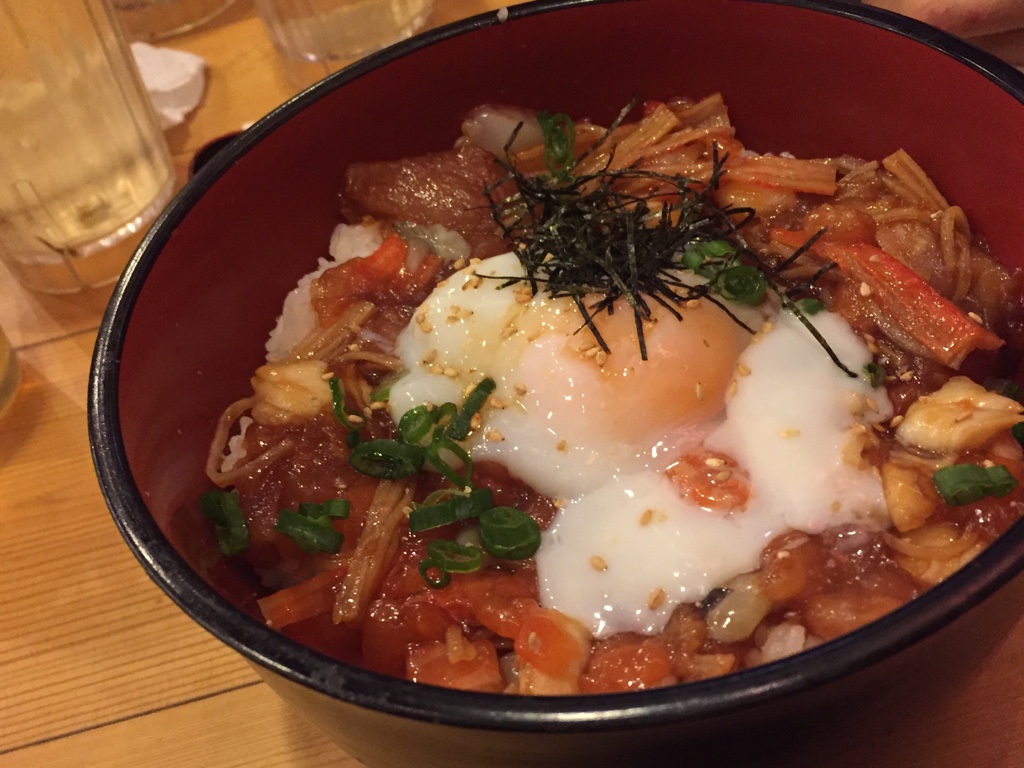 My friends ordered different types of noodle dishes. While Shirley's Seafood Salad Ramen was served cold, Jun's Ebi Tempuar Bukkake Udon was similar to the idea of Tsukamen, which was served with the hot broth on the side. And Jac's Clam Miso Butter Corn Ramen had some very unique flavour and texture combinations.
But overall, I found them a little pricey for what they serve, and I would actually recommend Kita No Donburi in Downtown for the similar style of Japanese food.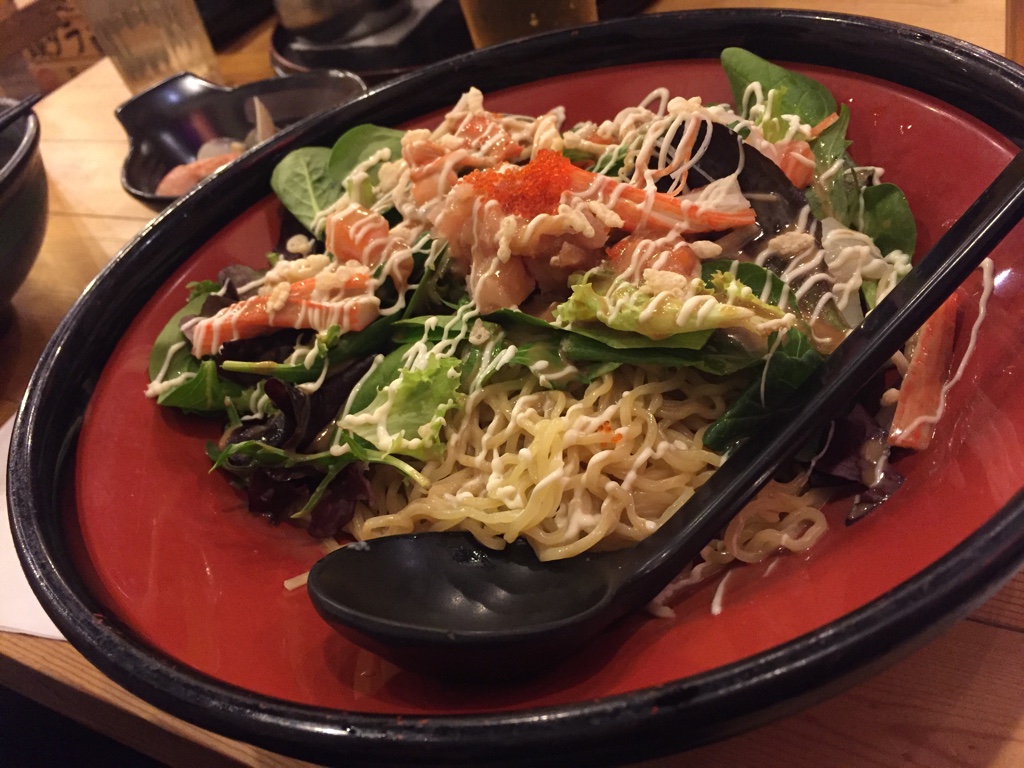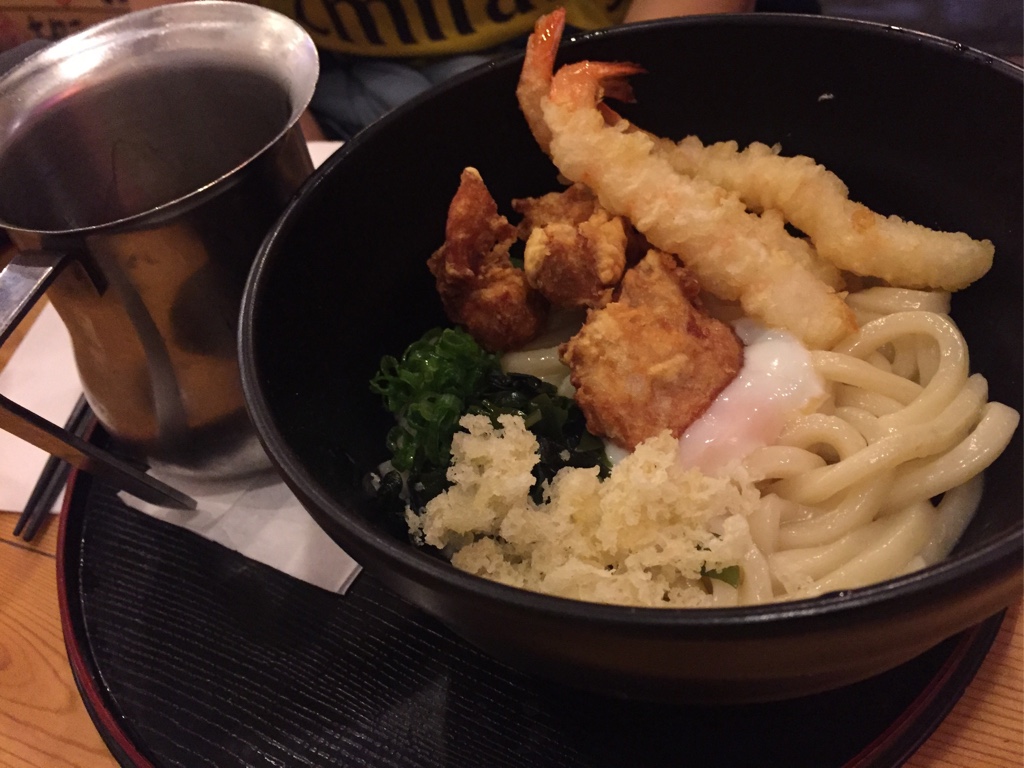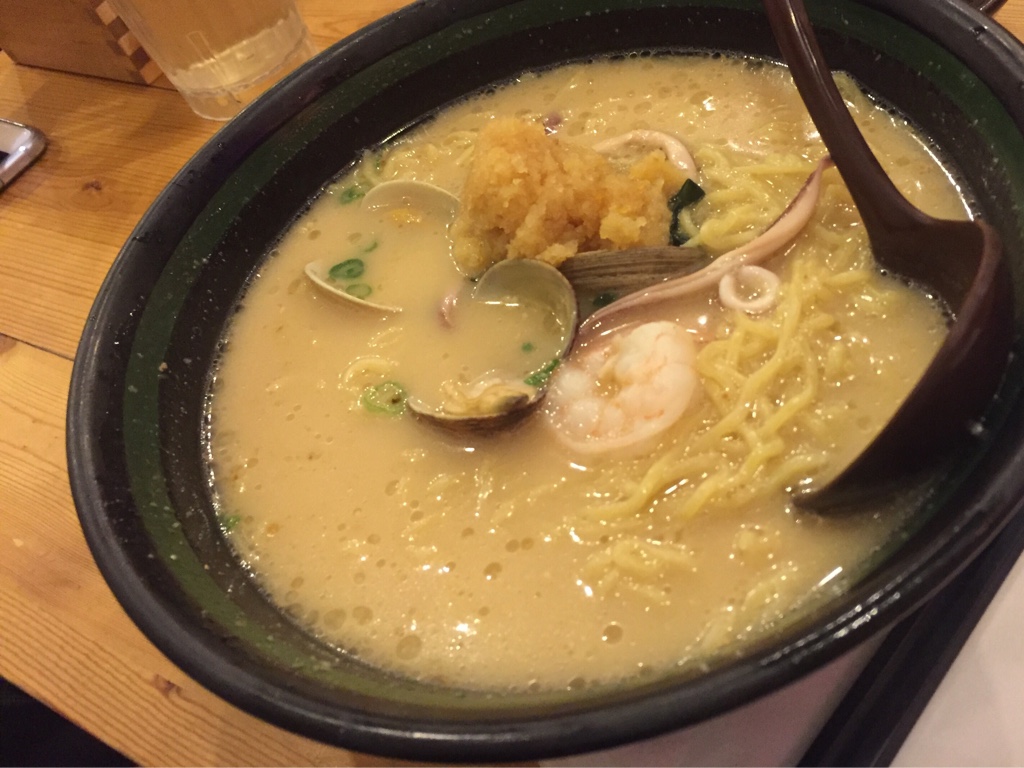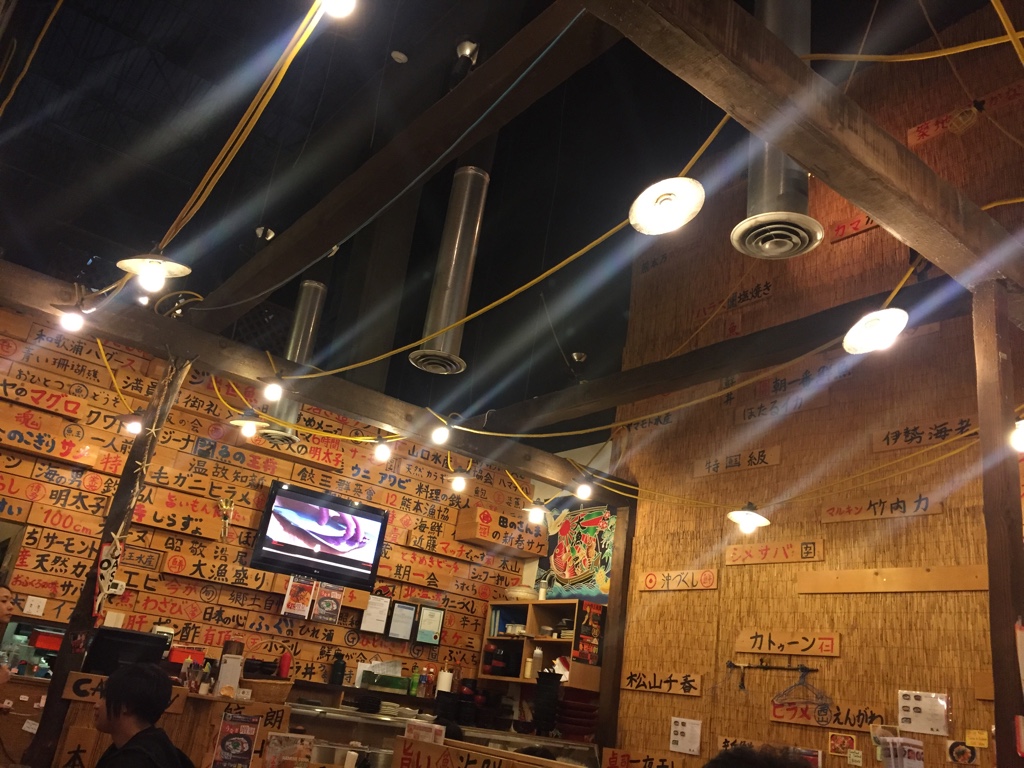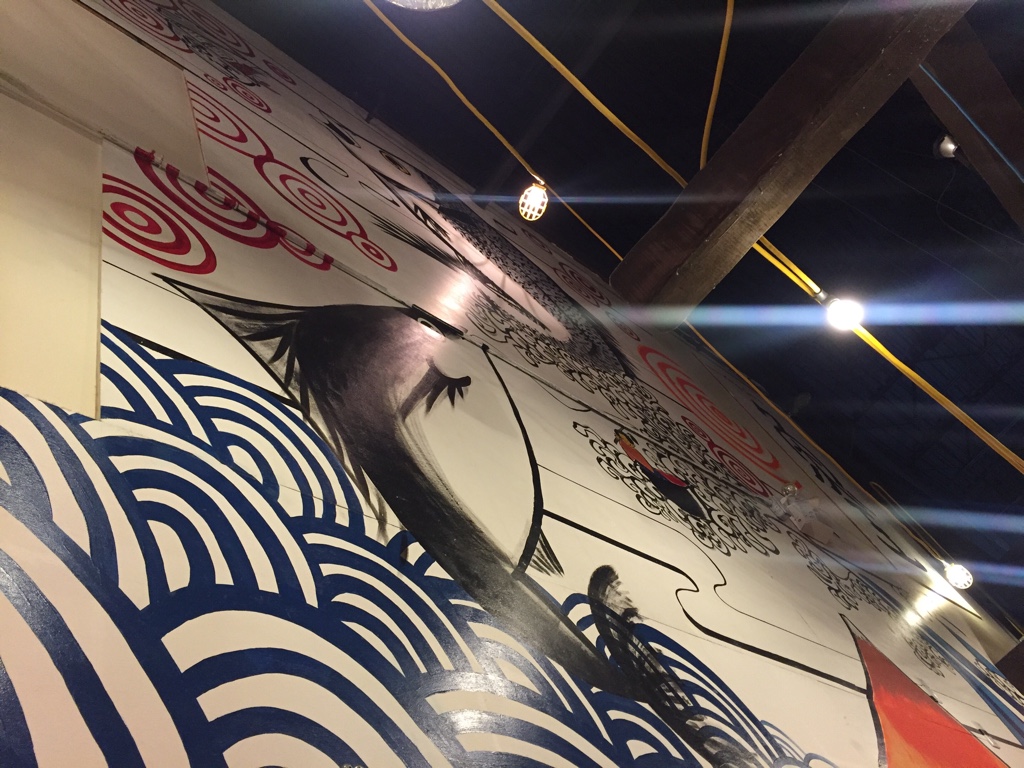 Website:
Menu, Location and More reviews: