Being the sister restaurant of one of the first original izakayas in Vancouver, Gyoza King, Gyo-O offers authentic Japanese dishes with the same quality. But I think they could have served a few less dishes and could be a little more focused. I am not a big fan of getting lost in reading a huge menu and trying to figure out what to eat. I am also not a big fan of seeing their entire menu written on all the walls. I don't mind seeing a few specials on the wall. But everything on the wall? It's just tacky!
LoLo's Sake and Ikura Don was delicious. Salmon sashimi (sake) and salmon caviar (ikura), delivering the one-two punch for luxurious flavours, were quite the power couple. I appreciate the generous amount of salmon caviar, but in this little rice bowl it was slightly overpowering.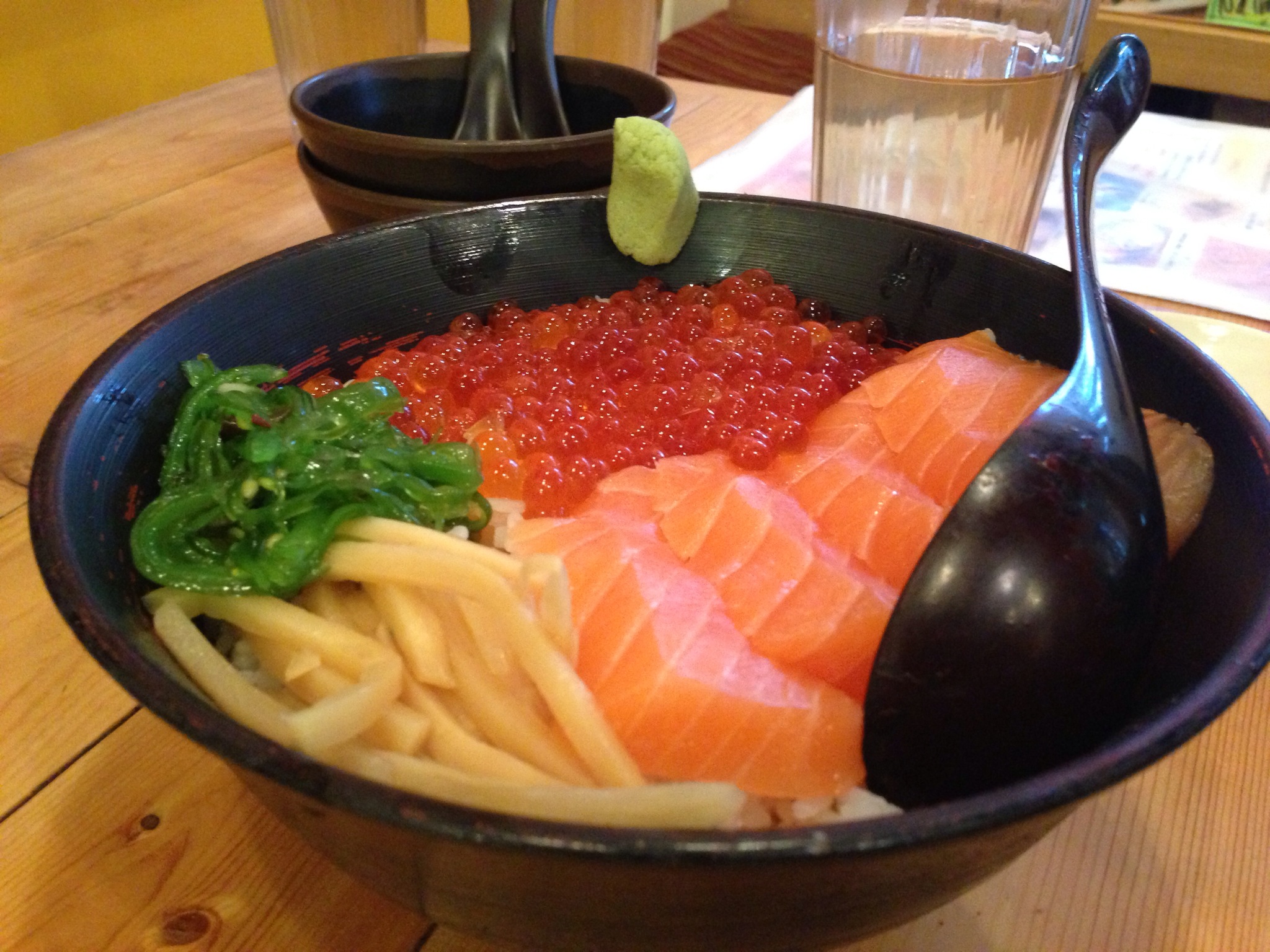 My Unagi Don was delicious – sweet, savoury, smoky, and rich in fatty goodness. The portion was a bit small however.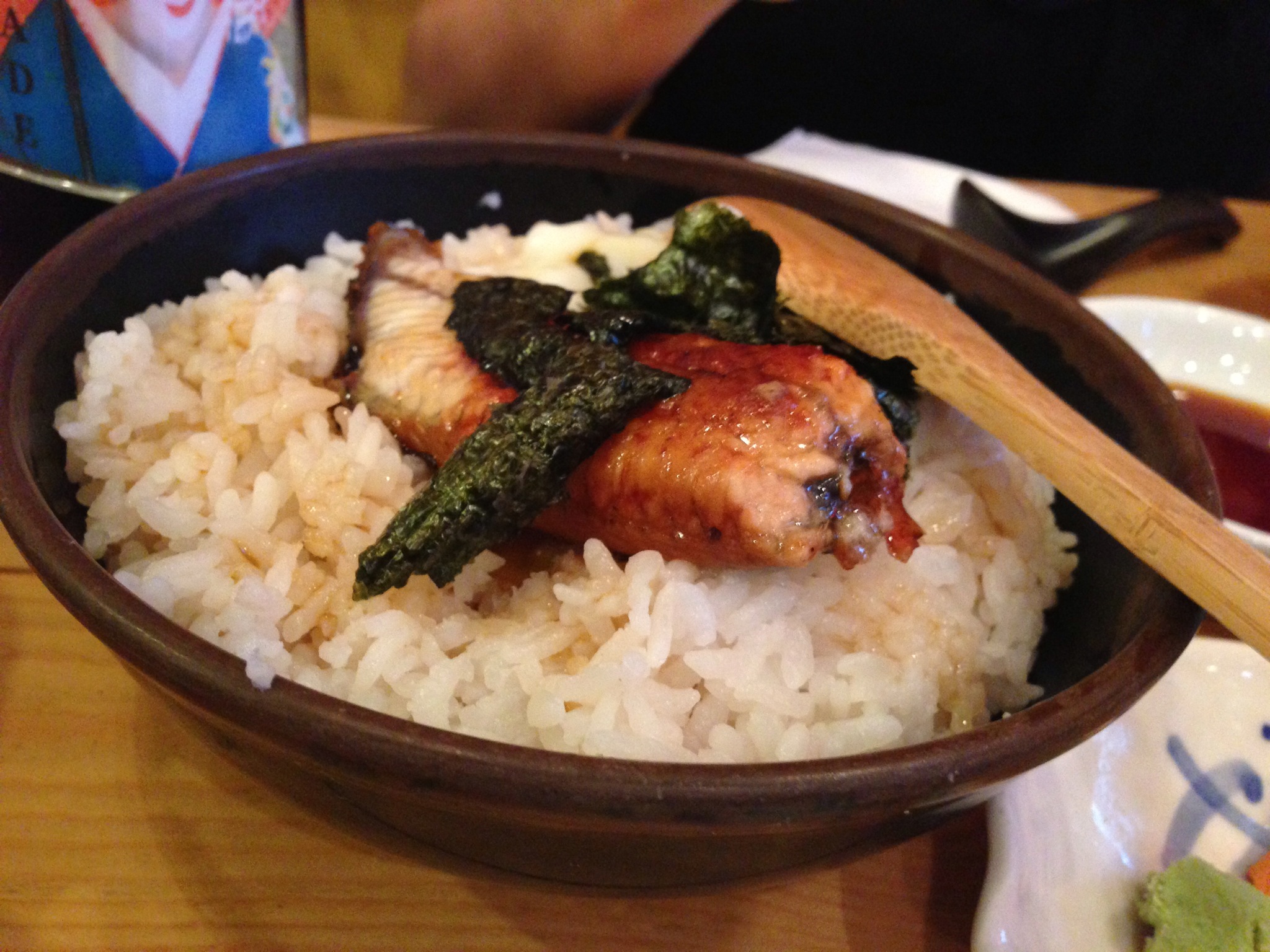 Bert's seafood Ramen was full of goodies and looked quite attractive. Although I was never a big fan of ramen, I had a sip of the broth and it was tasty.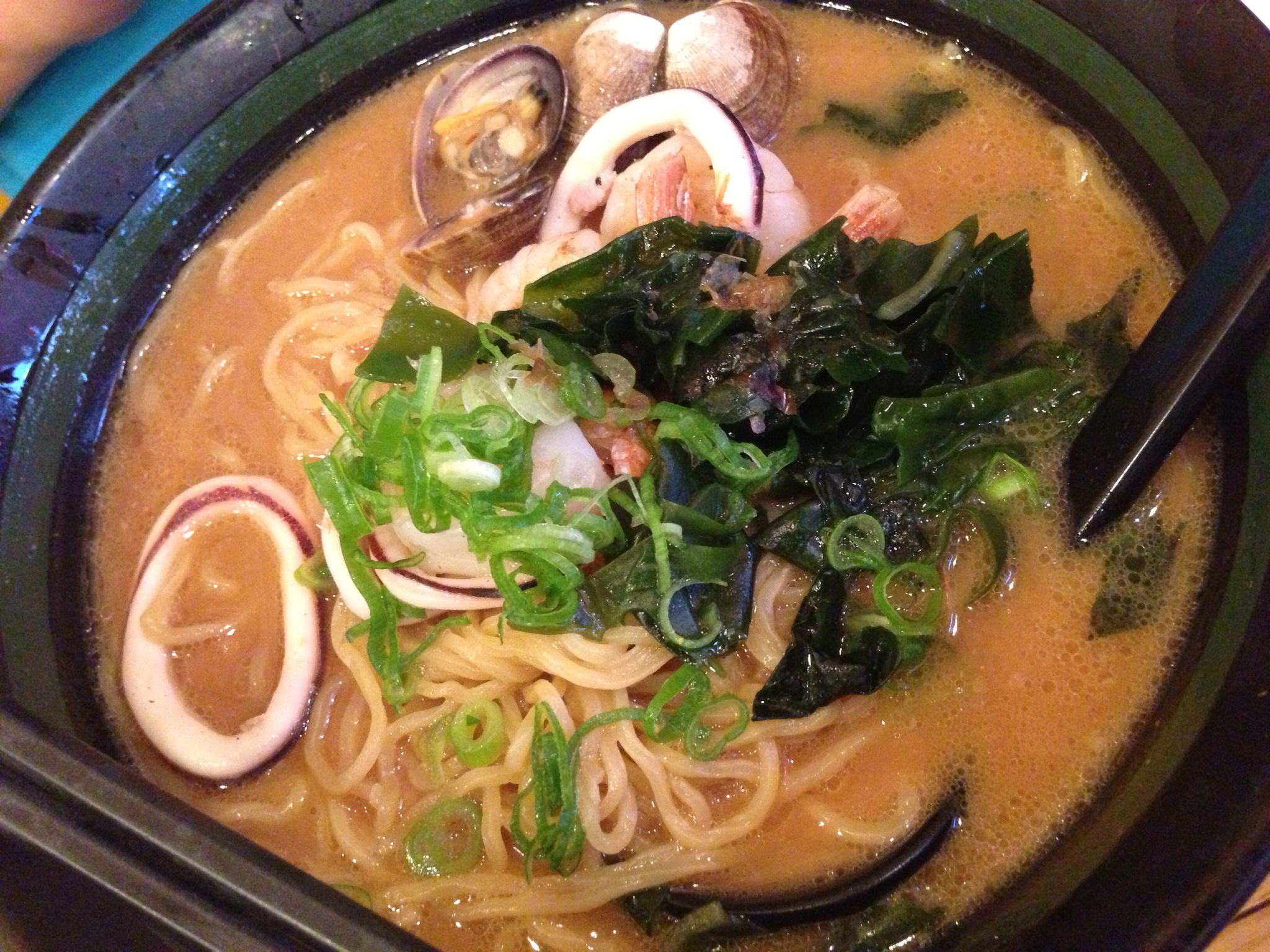 Oyako Don for Bea was a nice surprise! Having Oyakon Don is like getting a bowl of Wonton Noodle soup at a Cantonese noodle house, which can not be more common at any Japanese restaurant. But their preparation is different – chicken is deep fried and super flavourful with a perfectly poached egg on top. I just love this kind of reinvention.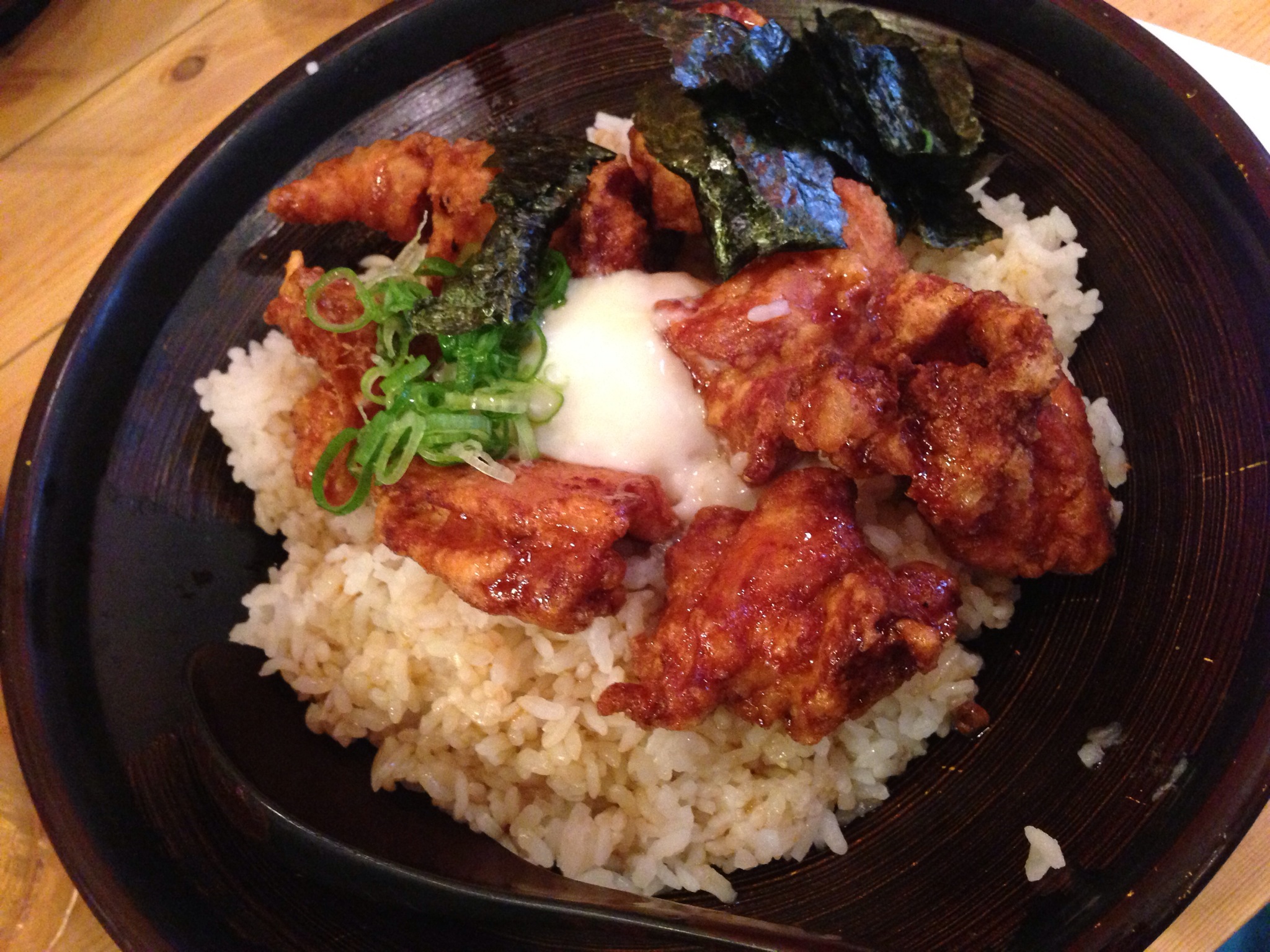 Food was enjoyable here but it was a little pricier. But authentic cooking and fresh ingredients are what you pay for!
Official website:
http://www.gyo-o.com

Map and other reviews: