A Favorite Childhood Dish
If you have been following my blog, you might have noticed my quest – I am determined to find the best version of my favorite Hong Kong cafe style dish, the Baked Pork Chops and Rice, in metro Vancouver area.
I loved this dish as kid all the way back in Guangzhou, when my grandma took me to the Bistro at the New Asia Hotel, an establishment near the old British Concession built in 1920's. It was pretty much the very first "Western" dish I loved. The bright red tomato sauce, the perfectly fried pork chops, and the aromatic egg fried rice at the bottom, all together formed such a comforting dish with such bold sweet and savoury flavours, a thousand miles away from the yu choy stir fry, steamed fish and white rice that I was eating almost every day. Little did I know that this dish was not entirely Western. The dish was created by  some Hong Kong cafe chef and it was introduced in China in the 1980's.
There are many many Hong Kong style cafes in Metro Vancouver, especially in Richmond.  And whenever I visited a new cafe, I couldn't help wanting to order this dish. It is really not an easy dish to make, and it would make an interesting indicator of the greatness of the restaurant. So far I found very good versions of this dish at Deer Garden Signature and Copa Cafe . But they were just not perfect yet. But today after badminton, Bert was raving about the baked pork chops at Enjoy Cafe with such an enthusiasm. So I decided to give them a try. And guess what, there were 6 of us that came here for dinner and 4 of us got the Baked Pork Chops and Rice ($9.75).
The Baked Pork Chops at Enjoy Cafe
Viusally it was not the the best. The bits of carrots and corns, normally not served with this dish at other places, looked a little distracting. The Tomato sauce on top did not look as super levitra online cheap vibrant, possibly diluted a litte bit by the melted orange cheddar cheese. The cassarole dish was wider and flatter than the usual ones as well. But once I digged into it, it tasted great! The pork chops had a perfect thickness, and were fried so well that it remained crispy on the outside despite being immersed in the sauce, and juicy and moist inside. And the flavours were spot on as well with the acidity of tomato balanced by the rich creaminess of the cheese. The egg fried rice underneath the chops were a little dry but it was kind of the way how I liked it.  I finished the whole thing in almost record time.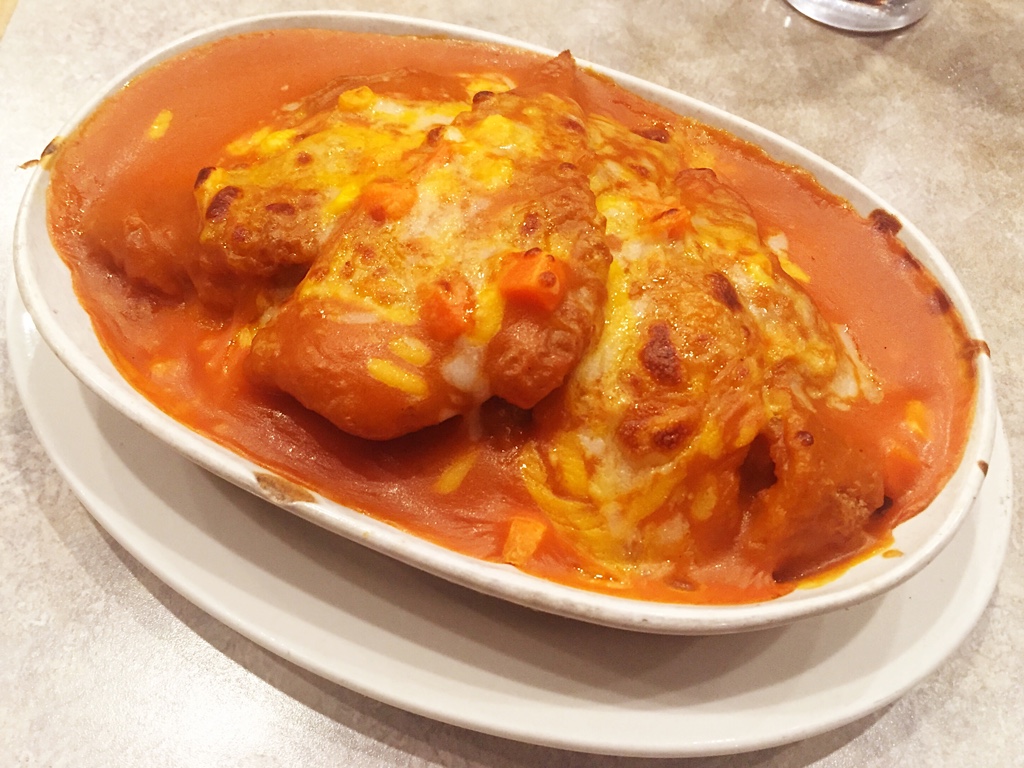 Other Dishes and Drinks
The other 2 dishes on our table received some praises as well. While Jac was enjoying the flavours in her Fried Salty Chilli Pork Chops in Rice Noodle Soup ($9.75), Shirley found the noodles in her Beef Chow Mein with Black Bean Sauce ($9.75)crispy and fun.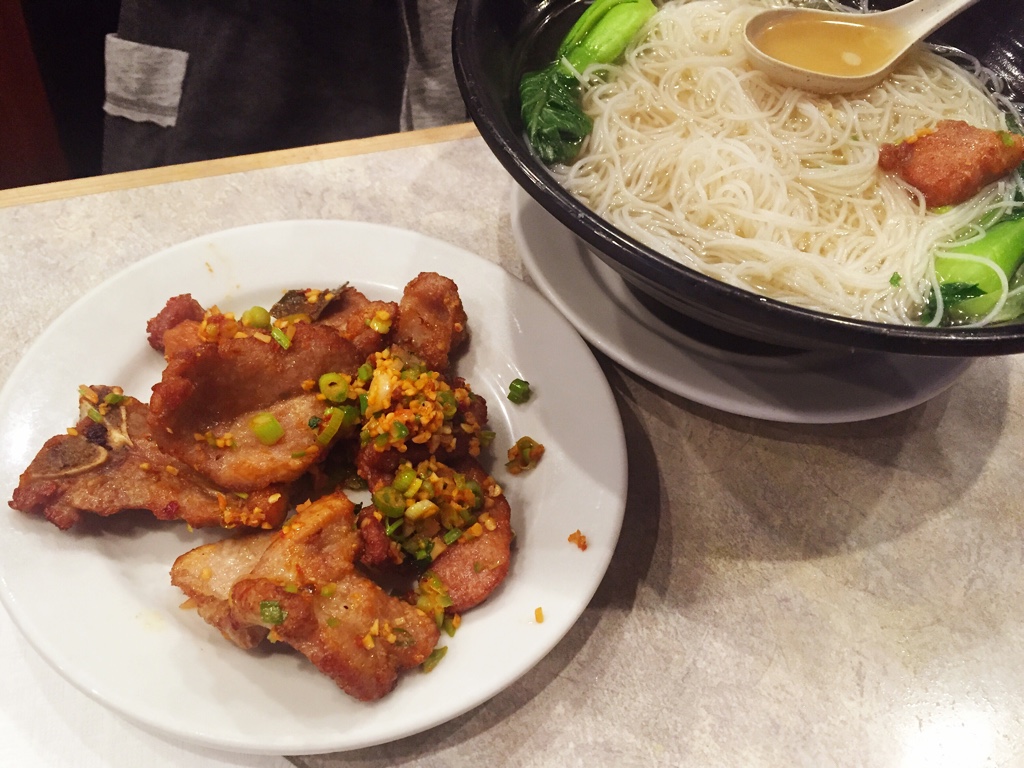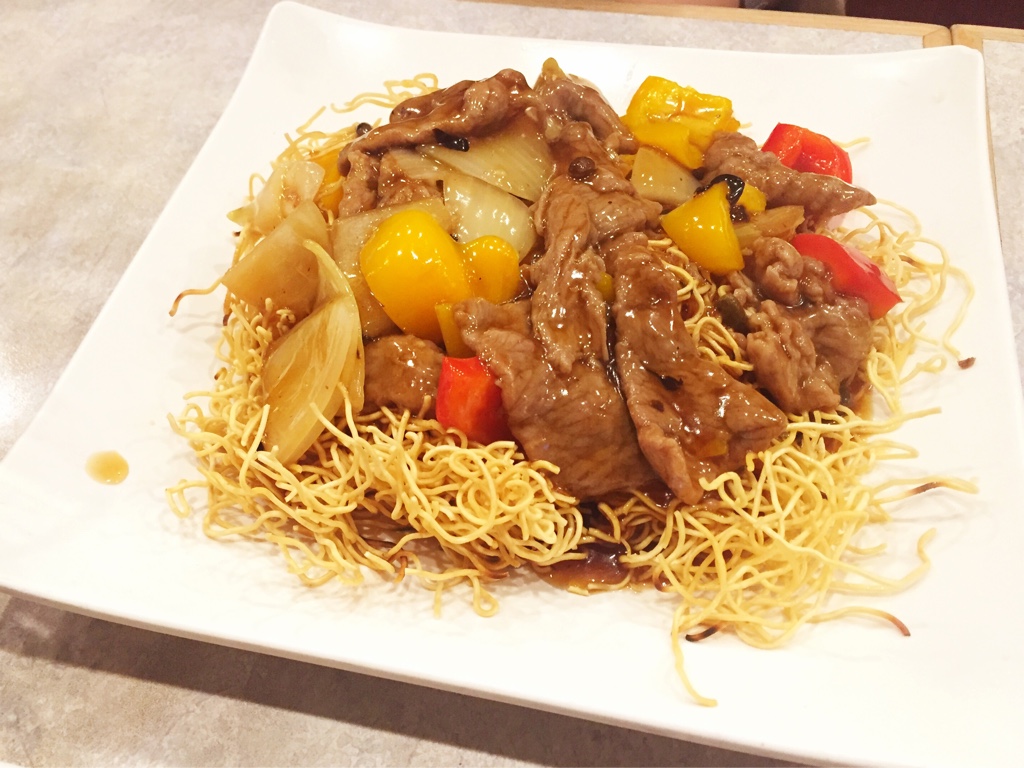 A hot drink is usually included in your meal at a Hong Kong style cafe, and usually a iced drink would be $1 extra. But at Enjoy Cafe, cold drink doesn't cost extra. However, the Iced Lemon Coke or the Iced Lemon Honey costs just 50 cents more.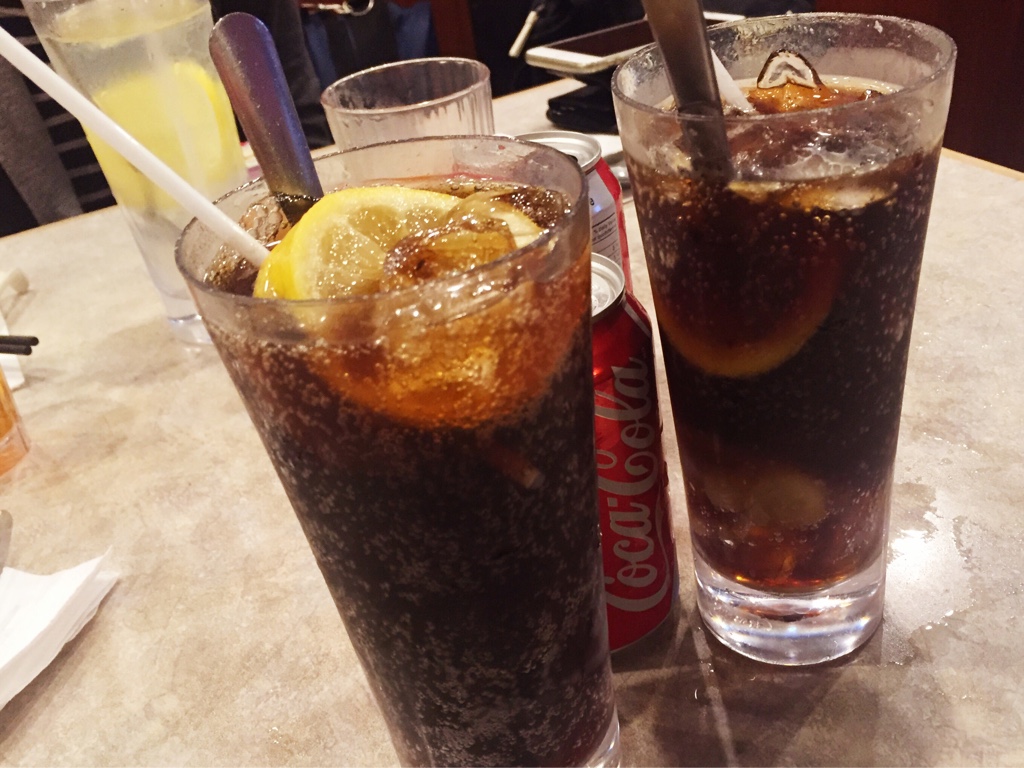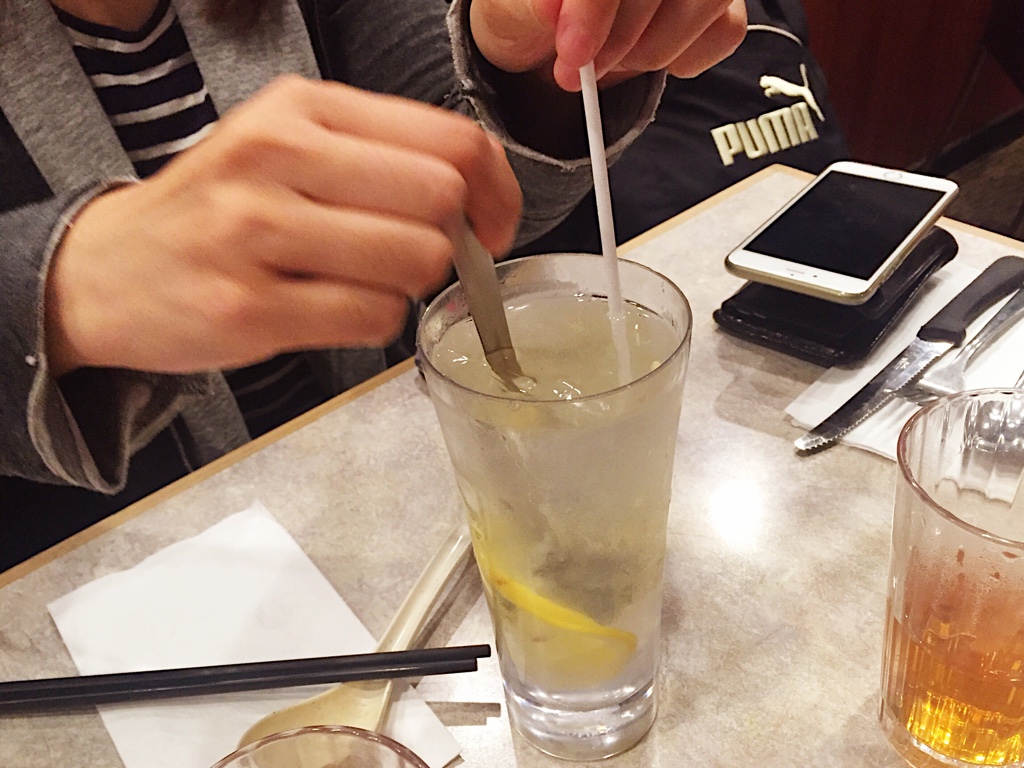 Overall
Although it didn't look the greatest, the Baked Pork Chop with Rice at Enjoy Cafe scored big in taste. All 4 of us quite enjoyed this dish that the restaurant is known for. And the price is probably one of the cheapest in Richmond too. It is only $8.75 during lunch and $9.75 during dinner. I defnitely recommend this affordable place to anyone wants a west-meets-east dining experience at a Hong Kong style cafe.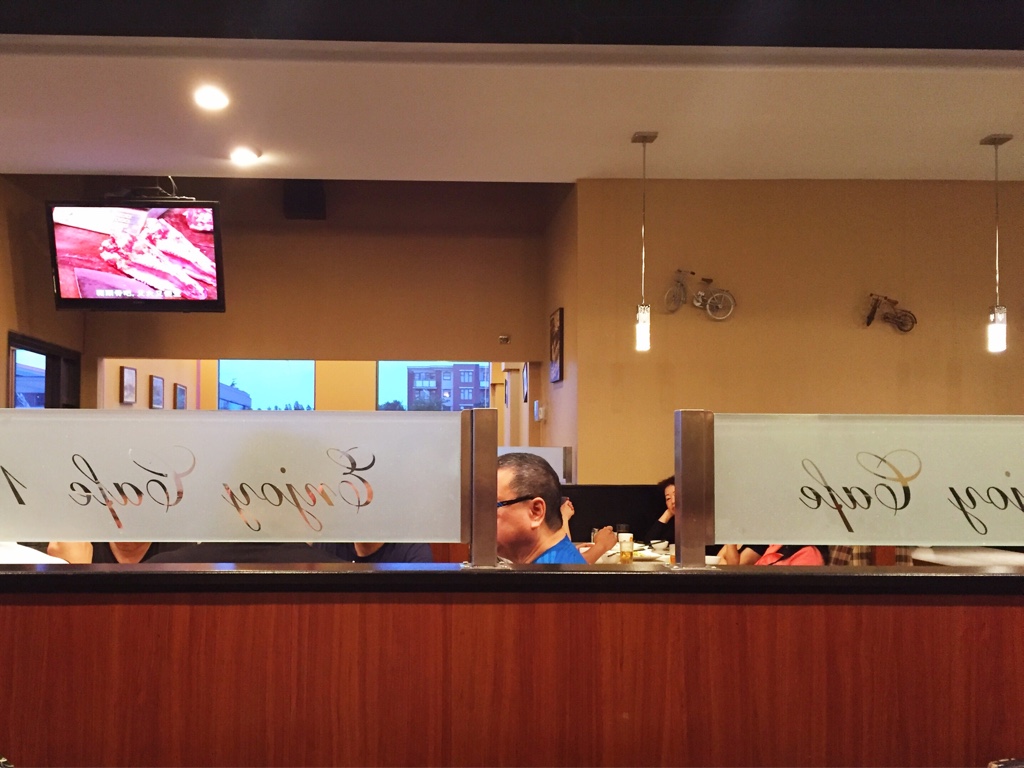 Facebook:
https://www.facebook.com/pages/1-1-%E9%A4%90%E5%BB%B3-Enjoy-Cafe/166313936753171
Menu and more Reviews:
Location: