I have become quite attached to Specialty Chicken and Wonton House in Richmond over the years.  I absolutely love the variety of specialty chicken preparations here. If you are a Cantonese, you must include a chicken dish for dinner at any special occasion, especially for Chinese New Year.  The restaurant is owned by Wingtat Chicken Farm, known for eir free-range Loong Kong chicken. This special type of chicken has to be raised with a specific method, and grown to have tighter meat due to free running, but also enough amount of fat so that the meat is not too dry, which is great for all the Cantonese chicken dishes.  The farm even exports the birds back to China and Hong Kong.
My favourite chicken dishes here are the Soy Sauce Chicken and Qing Ping Chicken. But I think for the general public, Soy Sauce Chicken is much more acceptable for it's slightly sweeter taste on the exterior.  However, I wouldn't recommend the Hainan Chicken here. I would rather go to Mui Garden in the neighbourhood for it.
Here are the chicken dishes at the restaurant, and they are the most common chicken dishes on Cantonese dinner table.
Empress Chicken – Poached in a slow-simmering broth, and cooled down in a cold broth and cooking wine.
Ching Ping Chicken – Similar to Gui Fei, but fish sauce or seafood ingredient is added to the broth.
Hainan Chicken – poached in water that's seasoned lightly, then cooled in ice water bath. It's plainer.
Soy Sauce Chicken – poached in a special sauce made mainly with soy sauce and cooking wine and sugar, served warm
Ginger & Green Onion Chicken – an Empress Chicken with a Ginger and Green Onion Sauce, served warm.
Salt Baked Chicken – Baked in Salt, served warm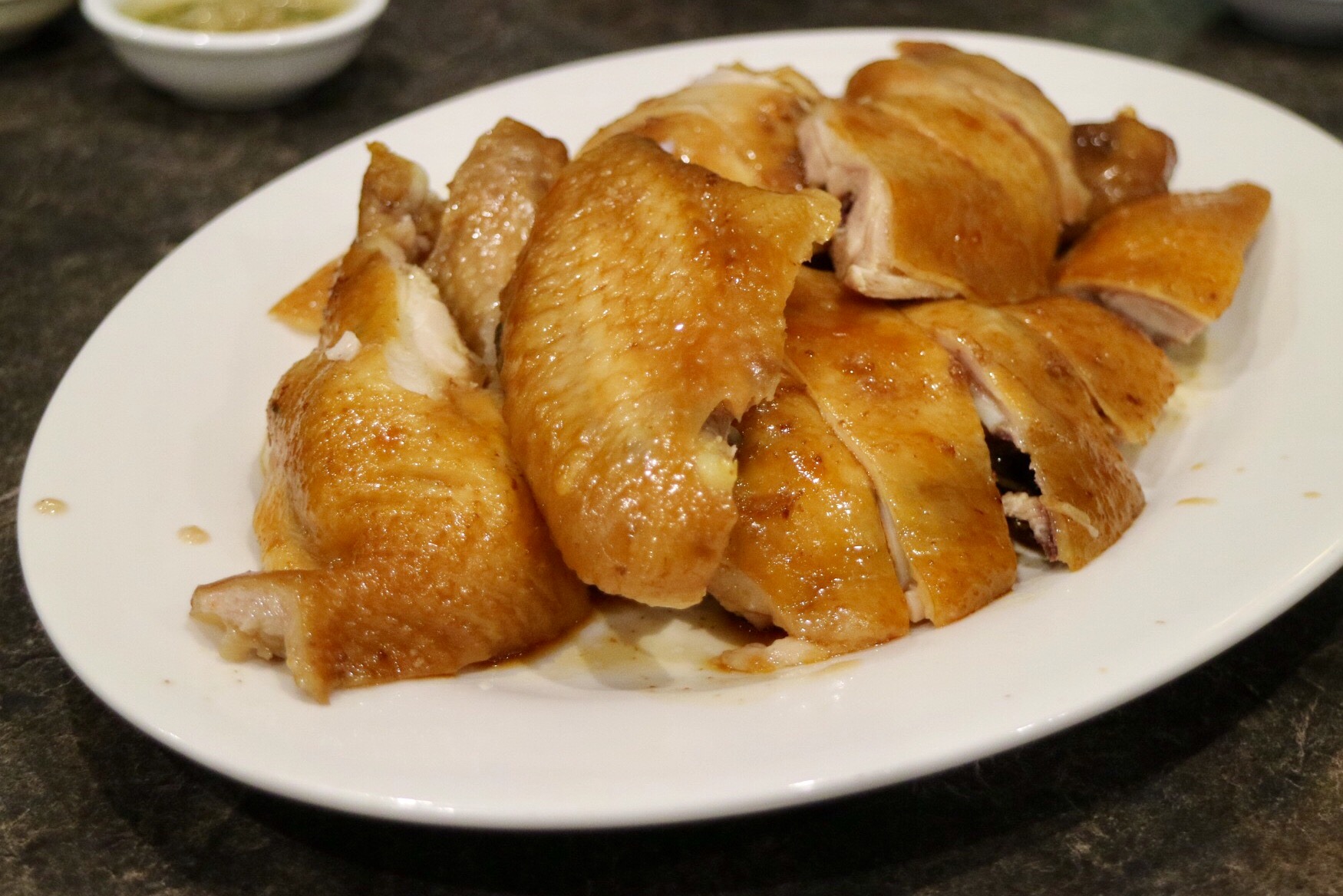 Here they also have very good Deep Fried Squab or Soy Sauce Squab here, but they need to be ordered in advance. They are like tiny chicken but tasted more flavourful in the meat.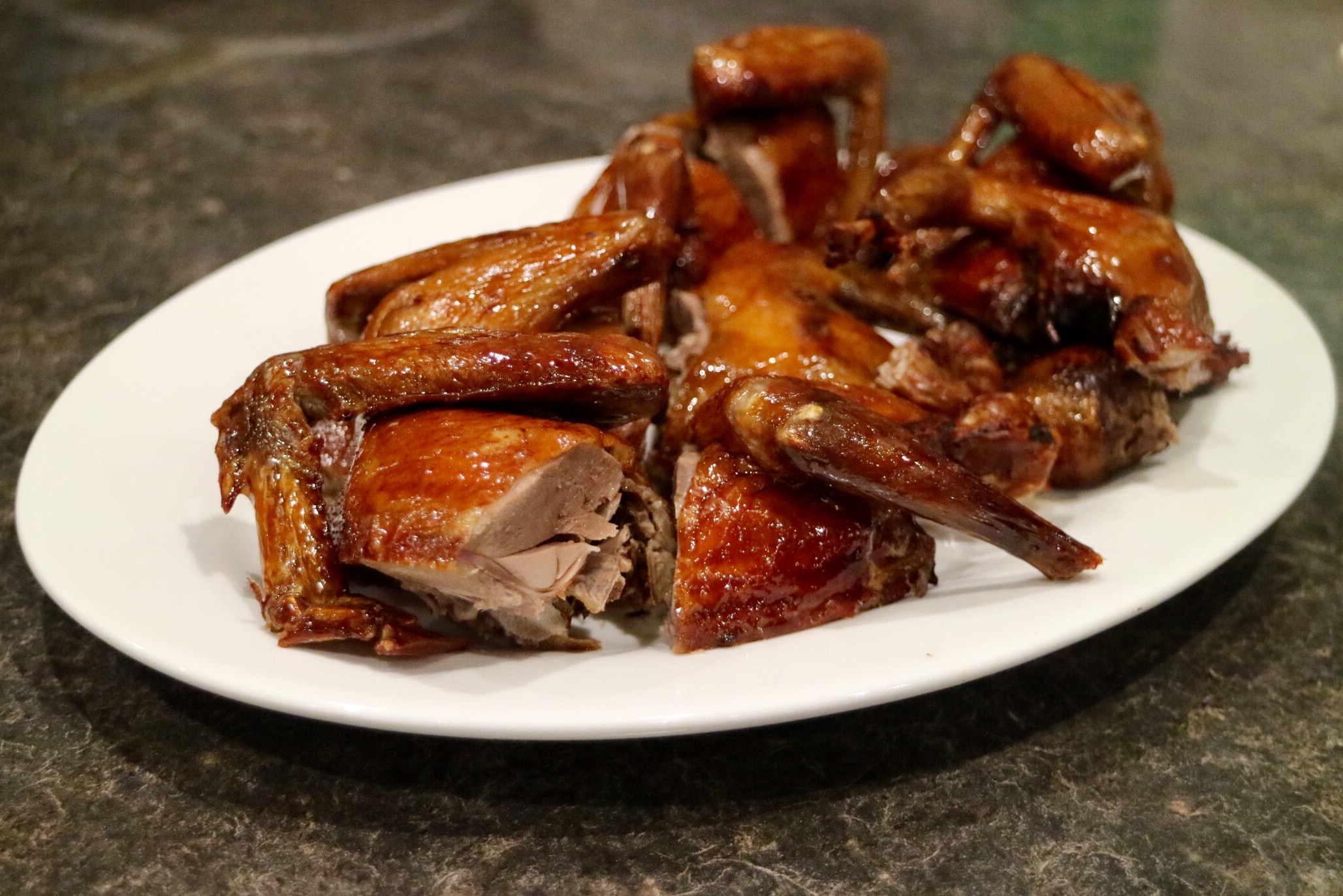 For greens, I would recommend the Pea Shoot Stire Fry with Garlic. Preparing Pea Shoot is more labor-intensive than other vegetables. It's not easy to prepare at home so I would suggest getting it instead of something like bok choy, gailan, or lettuce.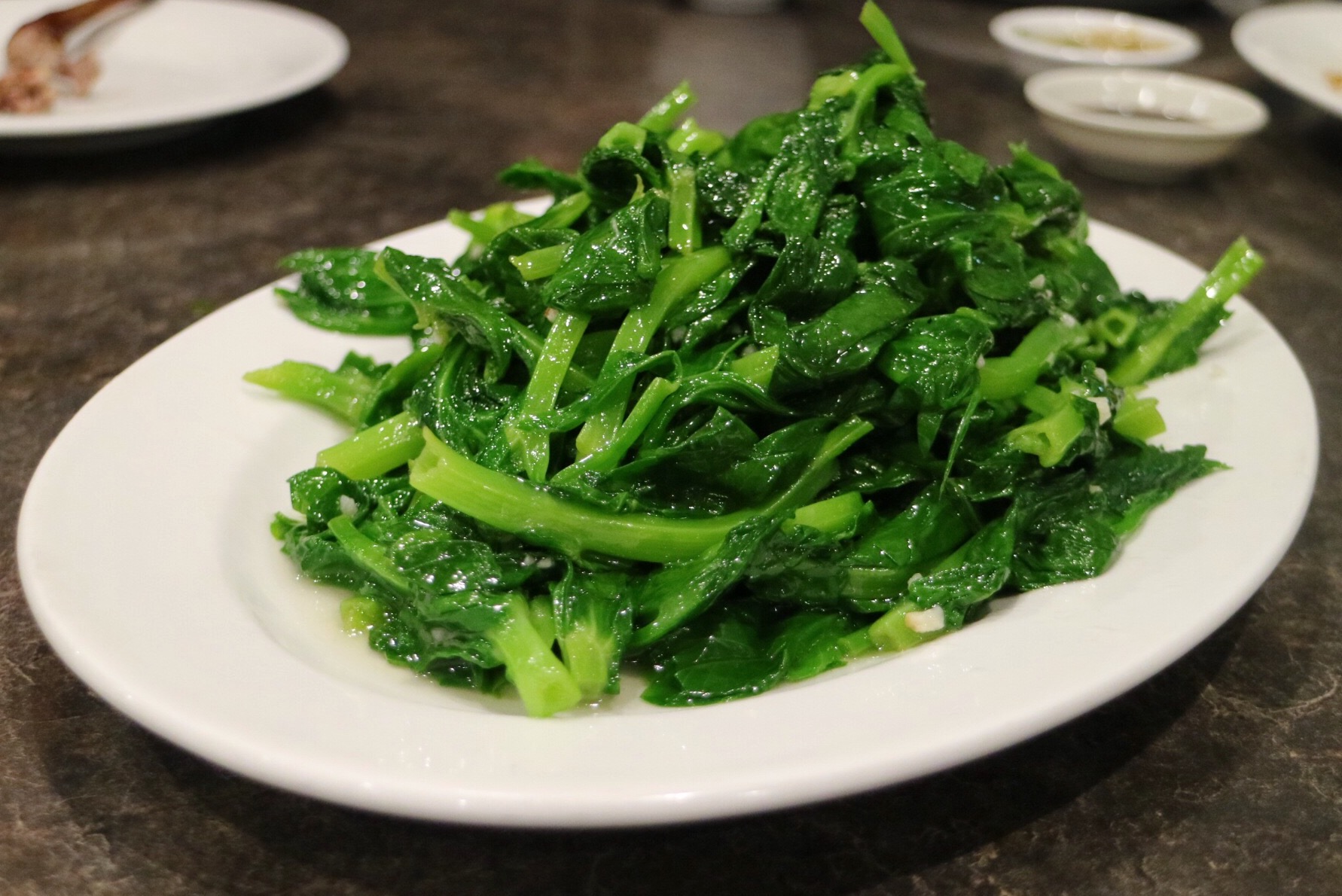 Cantonese folks love having fish for Chinese New Year too, for good luck. I really like the Whole Red Snapper dish which is basically 2 dishes, with fish fillet stir-fried with snow peas on top of the fish bones breaded and deep fried at the bottom. Never waste any part of a whole fish!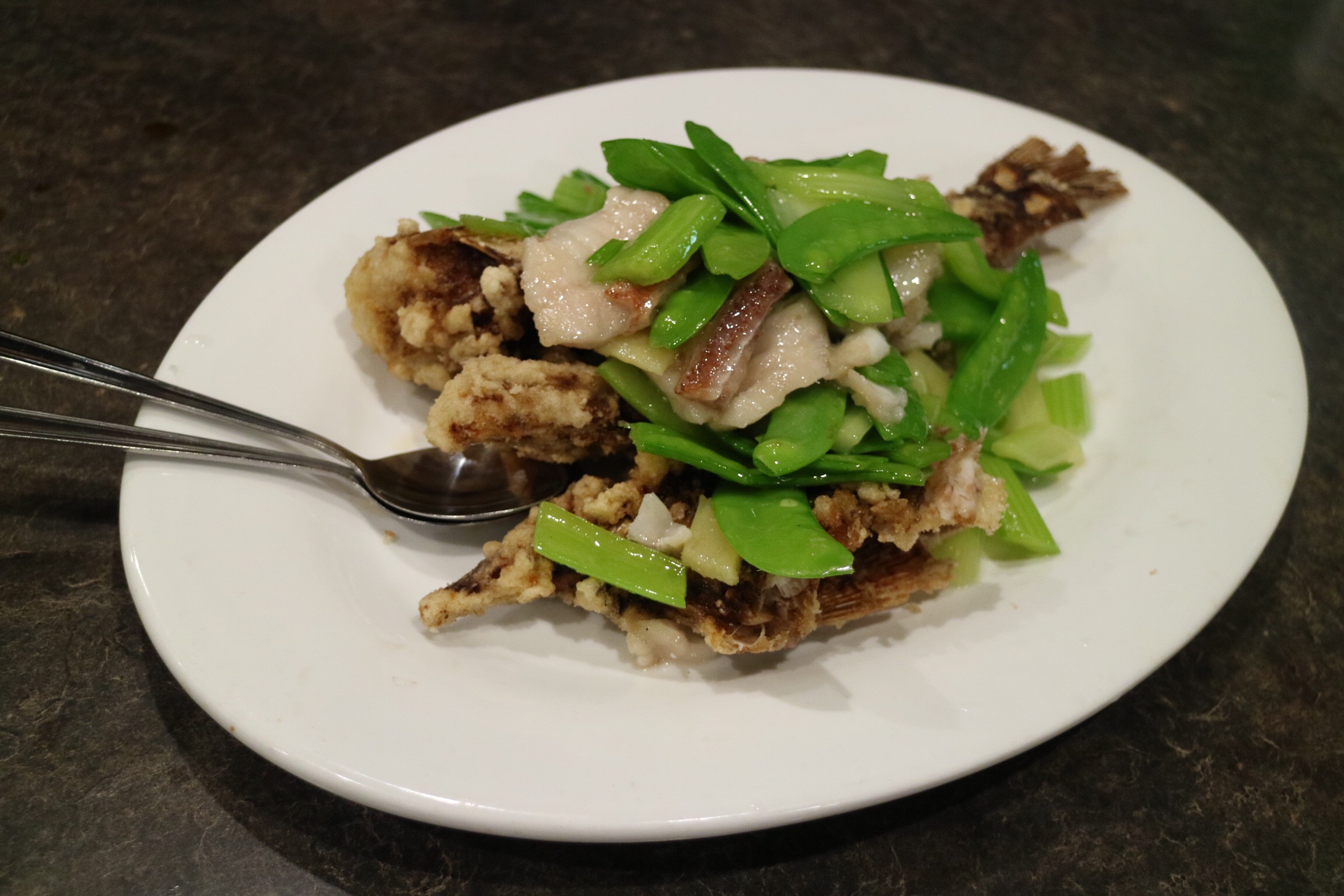 I recommend this place if you have a smaller party (2 – 4 people). Despite the unexciting name of the restaurant, their specialty Soy Sauce Chicken is worth checking out and makes a great Chinese New Year dish. I like their other chicken dishes as well, although they may be more suitable if you have a keen palate for Cantonese food. The Deep Fried Squab makes a great alternative for chicken, although it is a little pricier. For greens, the Pea Shoot Stir Fry with Garlic is well executed. The price here have gone up a lot the last year. However, it is still a good choice if you don't have a big party for largely portioned dishes.
Price: ($20/person)
Rating:
[wp-review id="10960″]
Website:
https://www.facebook.com/scwh.ca/
More reviews:
Location: