Pepper Lunch Canada's 2nd location in Richmond
Since I work from home a lot more these days, I have been trying quite a few new lunch places in Richmond. Central at Garden City is the latest shopping plaza, not just known for the newest Walmart in the Lower Mainland, but also a collection of many new stores and restaurants. Today I was grabbing a quick lunch at Pepper Lunch Canada's newest location here. The Japanese restaurant chain is known for their sizzling hot lunch served on cast iron plate, prepared with fresh ingredients, including a variety of premium meats such as AAA grade steaks
I didn't feel like spending too much money on today's lunch, so I picked the moderately priced Sliced Angus Steak (4.5 oz) lunch set. It also came with some veggies – pre-blanched carrots, snap peas, and bean sprouts, a bowl of rice, and 2 types of sauce for the steak. I prefer the garlic sauce over the sweeter one .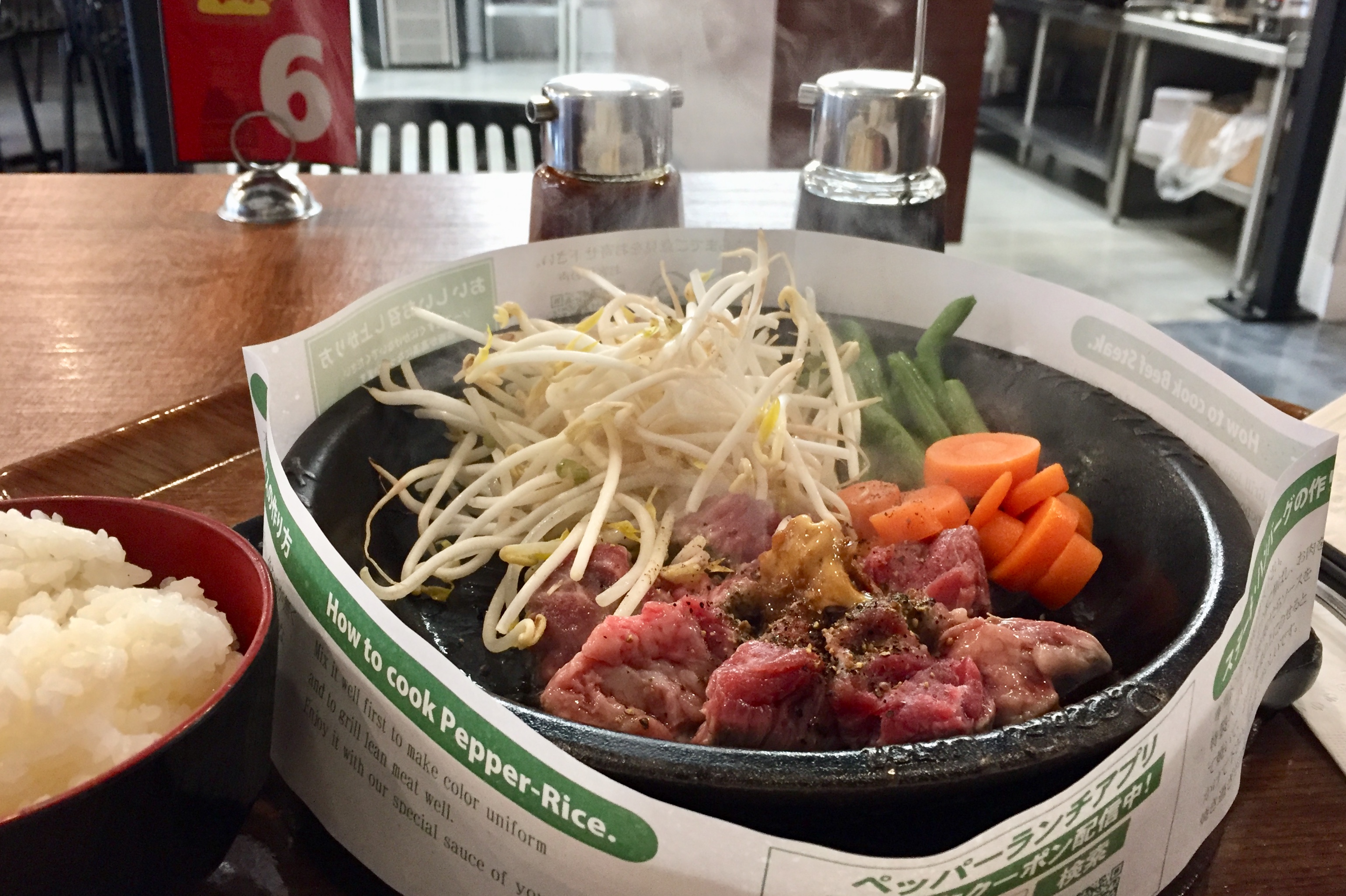 Sliced Angus Steak Set
On paper, a 4.5-oz sliced Angus steak with rice lunch set should be the same amount of food with a quarter pounder at MacDonald's. But it did feel like a lot less of food, which is actually a good thing for me – I usually save the overeating for culinary feasts. But would it be enough for everyone? Definitely not. My 2nd visit at this restaurant chain was again proving the conclusion I had from my first visit – I should just need to get a cast iron frying pan, and I can make the "pepper lunch" myself at home.
Price: $$
Rating:
3/5
Food

Service

Ambiance

Value
Website and menu:
http://www.pepperlunchcanada.com/
More reviews:
Location:
1208